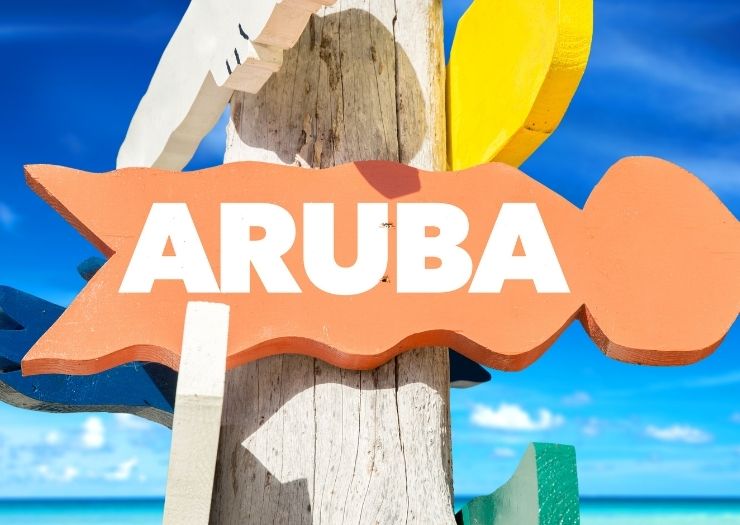 Aruba is an amazing Dutch Caribbean Island. Just one of the many Caribbean islands with beautiful beaches, warm water, and lots of fun activities for you to do. If you are looking for some Aruba vacation tips for your first trip to Aruba or have been there before but want some new ideas on where to go this time, this is where to look. You will probably arrive by one of the many cruise ships that sail into port or you would fly into the Queen Beatrix International Airport. Aruba is one of the most popular Caribbean destinations. Here are some great Aruba vacation tips for things to see and do during your next visit.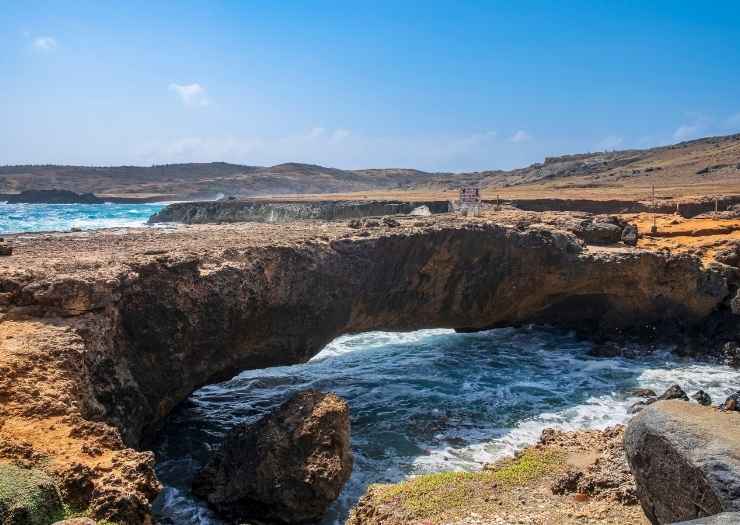 Natural Bridge –
Do you love exploring nature's beauty? If so, you'll want to add the Natural Bridge in Aruba to your list of places to visit! This natural bridge is a geological formation located between the Bushiribana gold mine ruins and Andicuri Beach. It was created by wind and water erosion. It's definitely worth a visit if you're looking for an amazing sightseeing experience. This area also has a souvenir shop and snack shop and there are also other natural bridges in the southern part of the island. Even though it collapsed in 2005, it is still worth it as there are other things close by.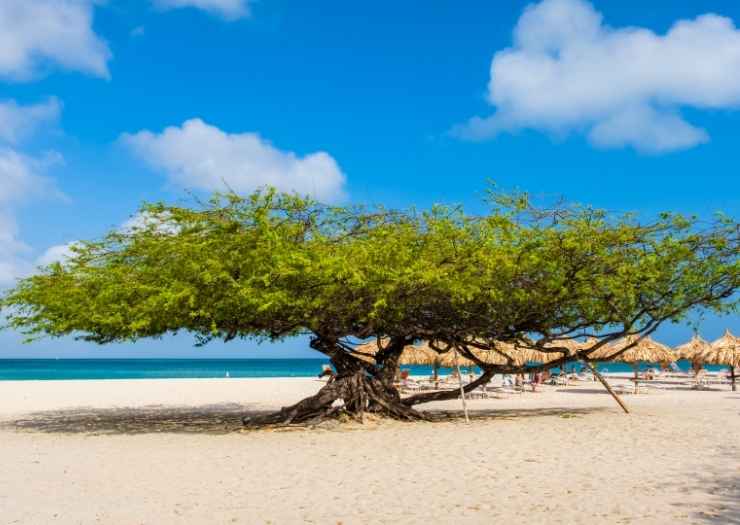 Eagle Beach –
An Aruba vacation wouldn't be complete without visiting one of the most popular beaches in all of Aruba. Eagle Beach has a wide beach with soft white sand and it's home to two of the most photographed fofoti trees in Aruba. The water isn't too rough for kids and there's plenty to see if your interest lies more towards exploring than sunbathing! This are is famous for it's low rise resorts too. It's been voted one of the third best beaches in the world by Tripadvisor Travelers Choice Awards in 2019.
There is plenty of free parking or you can take public transportation. If you plan on taking a taxi be aware that some taxis will refuse people that are in wet clothes. It's a good idea to take your photos of the gorgeous Fofoti trees while you drying off! It's also one of the best places to take sunset photos.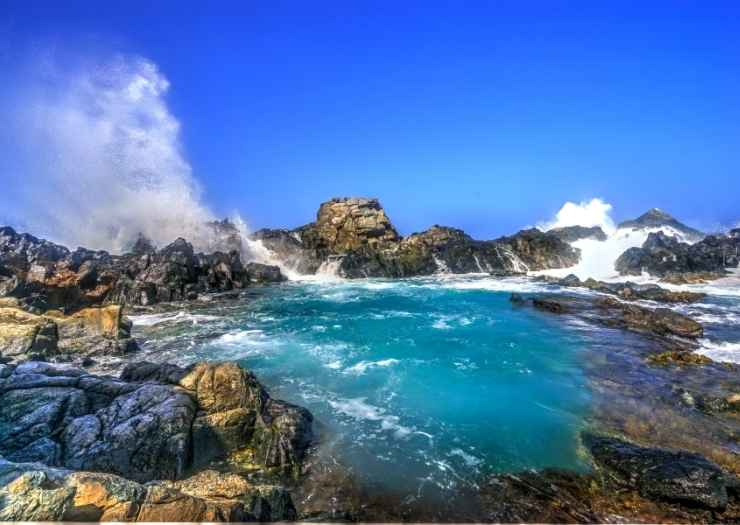 Arikok National Park –
The Arikok National Park is Aruba's national treasure. There is an additional cost but that fee goes towards the preservation of the park. The entrance fee also helps fund educational programs and take care of the animals that roam the parks 7907 acres. If this is your first time in to Aruba make sure you give yourself enough time. Arikok National Park has a variety of unique attractions and cultural heritage sites. These include spectacular caves with original Indian rock drawings and unusual land formations made from lava quartz diorite limestone. Guided nature walks allow visitors the chance for some secluded bays like Moro Boca Prins Dos Playa!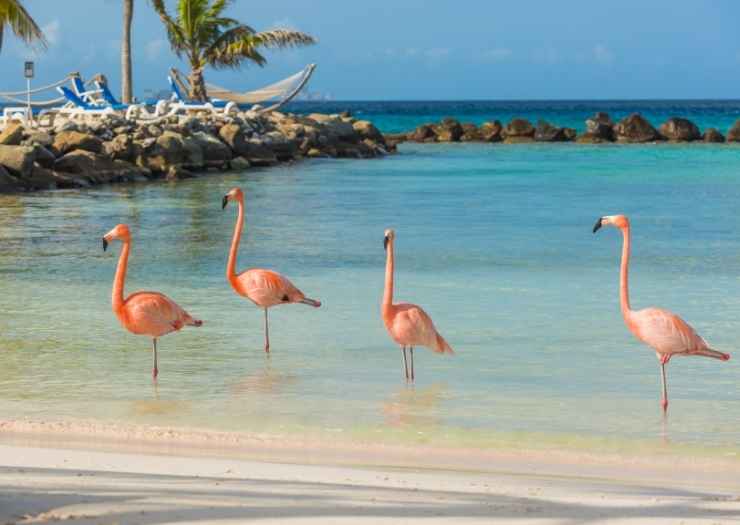 Flamingo Beach –
The flamingos are the stars of this island, but don't worry – there's also two beautiful beaches to enjoy! Flamingo Beach can only be reached when you visit Renaissance Island. This 40 acre private island offers adult only beaches as well as family beaches. Since the entire island is private this is your best option for a more secluded beach vacation. Since this is private island, there are a couple of ways to visit. You can stay on the island at the Renaissance Wild Creek Aruba Resort or you can buy a day pass. Day passes are not available at all times though. You should call for availability before planning your vacation.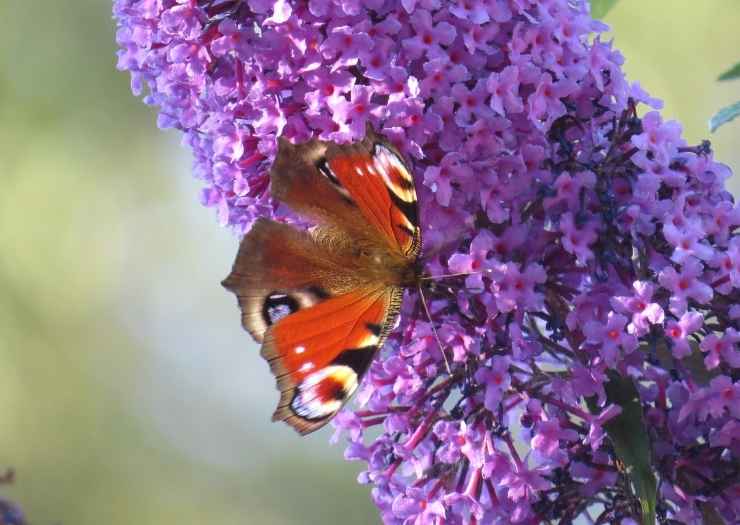 Visit the butterfly garden at Palm Beach  –
Palm Beach is a popular destination in Aruba. This 2 mile long is dotted with palm trees, restaurants, beach bars, hotels and much much more. This area is a great place to stay if you prefer stay close to your hotel.
Just few steps from Palm Beach is Aruba's Butterfly Farm. As you walk through this tropical garden you will be surrounded by beautiful butterflies. If you arrive early in the day you may even see a butterfly emerging from its cocoon. As of the writing of this Aruba travel guide the had a special offer. Your admission ticket gives you a free pass for the rest of your vacation, so come early in your vacation and visit us as often as you like.
Go deep sea fishing –
If you are wanting to go deep sea fishing, the Renaissance Marina is a good place to look. You can find sailfish, white and blue marlin, wahoo, shark, barracuda, amberjack, kingfish, bonito, and black and yellow fin tuna all around Aruba. They have half day charters or if you have plenty of time you can take a full day charter. You will have a great time out on the water and you may even catch some fresh fish for that night's dinner!
Play golf or beach tennis-
Are you looking for something do that doesn't involve the water? Aruba has 2 beautiful golf courses with some spectacular views. The Tierra del Sol Resort & Golf has a spa, fitness center, tennis courts, and includes the famed Robert Trent Jones II designed 18 hole golf course. You will have the best time even when looking for your lost ball!
If you are wanting to try something new, a good option for you is Beach Tennis. Aruba is known as the birthplace of Beach Tennis. Beach Tennis is a combination of tennis with a bit of beach volleyball and badminton. You can reserve a court and paddles at Beach Tennis Aruba at the Aruba Beach Tennis Clubhouse at Tropicana Resort located in Eagle Beach. Additional beach tennis courts and paddles can be found behind MooMba Beach Bar in Palm Beach. All courts are well-lit at night so you can practice and play 24/7.
More Aruba vacation tips tidbits-
The official currency is the Aruban florin but the US dollar and all major credit cards are accepted throughout the island.
Aruba is known as "One Happy Island". They are a very friendly tropical island .
Aruba is outside the hurricane belt so the threat of a hurricane is low.
Dutch and the local language of Papiamento are the official languages of Aruba, but most Arubans speak a minimum of four languages, including English and Spanish.
Dushi- If you hear someone say "Dushi", they are just saying "sweetheart". Aruba really is a friendly island! Here are some other Papiamento words you can learn.
The average temperature in Aruba is 82 degrees.
Try eating at local restaurants. It's all about experiencing different cultures.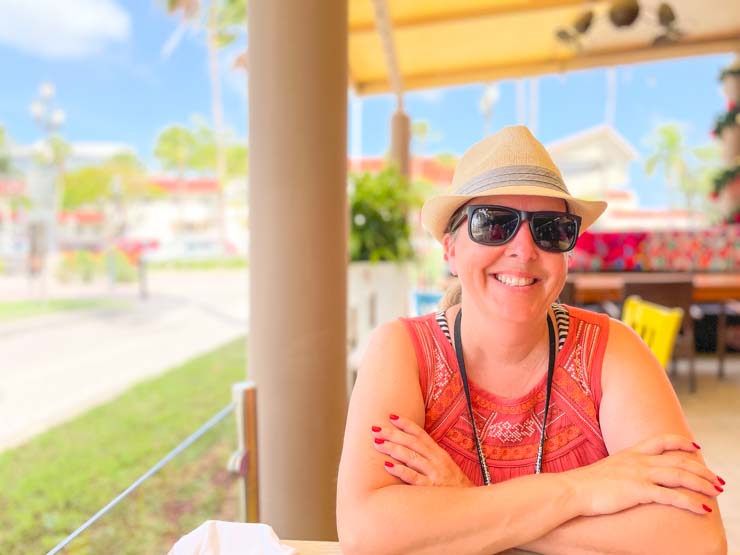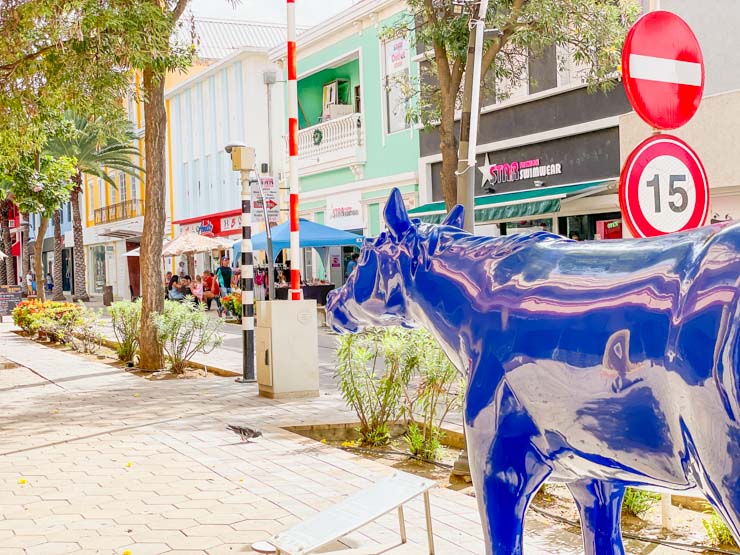 I hope these Aruba vacation tips will help you plan your next trip to this amazing island! I know I can't wait to get back and enjoy all Aruba has to offer.
More travel inspired articles –
Holland America: Cruising the Rotterdam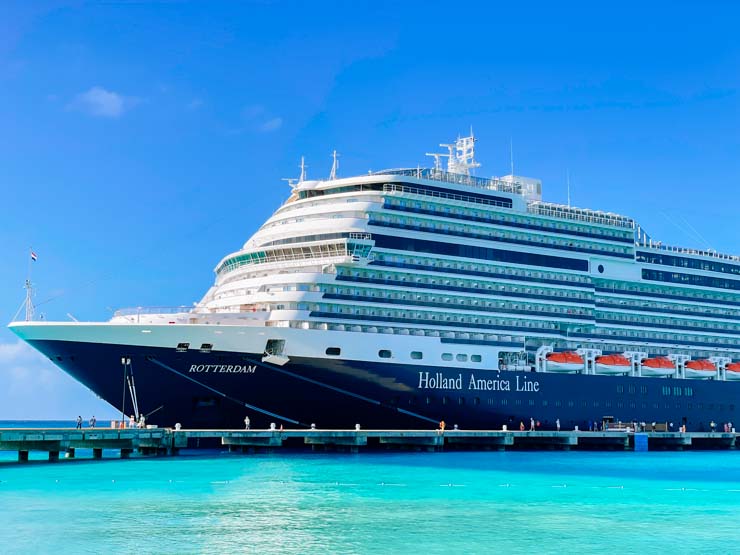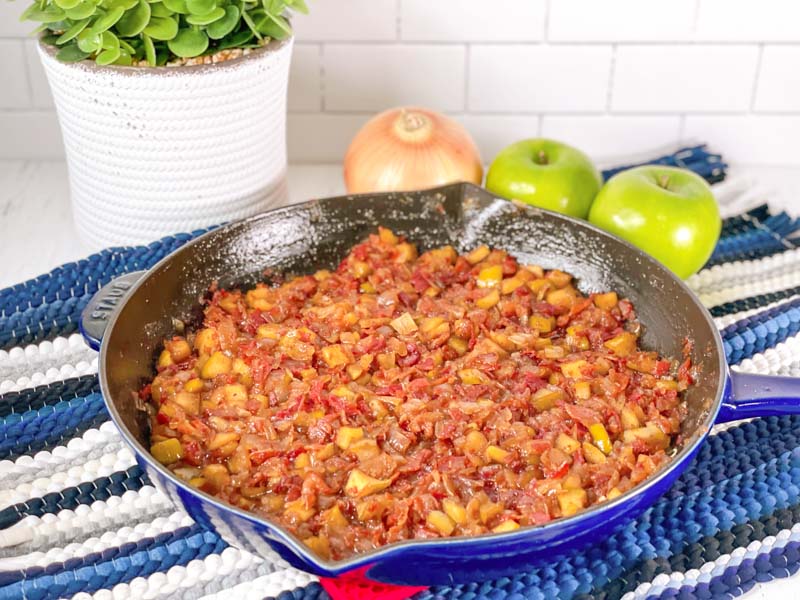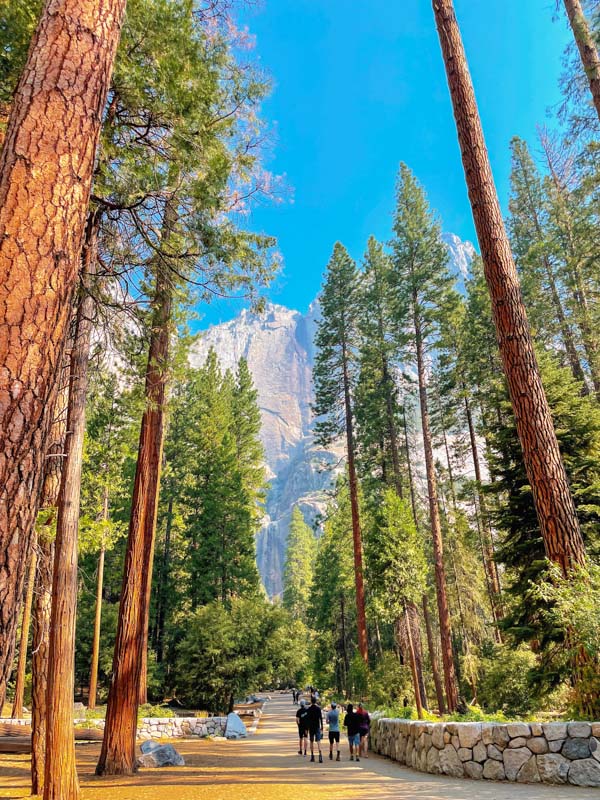 Awesome Oceanside Vacations
Check out some of these awesome oceanside vacation ideas.
Family Destinations & Articles You Should Check Out
FOLLOW US ON SOCIAL MEDIA
Don't forget to invite your friend's to our Facebook groups! We would also love to see your vacation pictures!