Disney Cruise Packing List & Money Saving Tips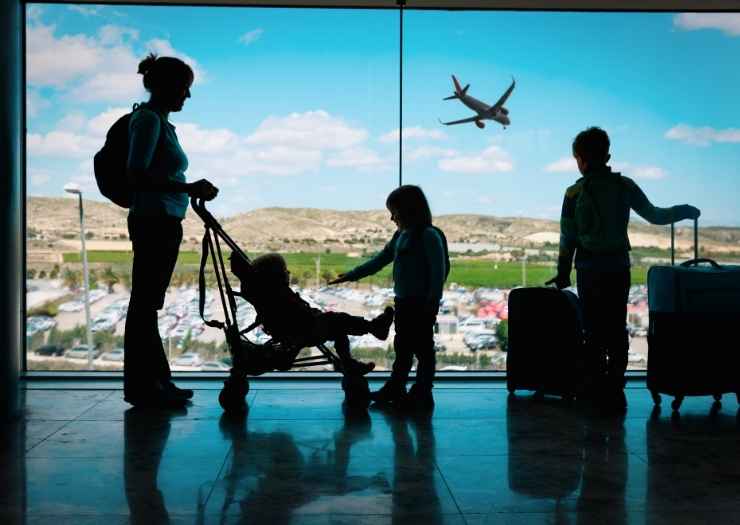 Disney cruises are a magical way to travel with your family. Not only do you get to visit different ports of call outside of the United States, but you also have all the amenities and fun of on-board activities to keep everyone busy. Of course, before you set sail there's some planning and packing to do. Here's our Disney Cruise packing (aka ultimate packing list) list along with some money saving tips to help you have an affordable vacation. 
Please note: I may have shared affiliate links in which I make a small commission off of. I am also apart of the amazon associate program.
We just went on our first Disney Cruise for Spring Break 2014 aboard the Disney Magic. This was back before we started travel writing. We actually planned our first cruise last minute and it was amazing. We will definitely be doing another Disney Cruise in the future! Check out all these tips from our recent cruise before you book your cruise. Join Our Facebook page and Facebook group!
What to Pack/Bring for Disney Cruise Ships:
It's a good idea to bring a carry-on bag or day bag with your swimsuit, sunscreen, medications, credit cards etc. on embarkation day. You will also want to make sure you have your Disney Key to the World Card. This is an important item you will get when you check in at the port. It's not just your stateroom card, you won't be allowed off the ship without it when going to ports. Your room will probably not be ready the first day of your cruise when you board the Disney Cruise Ship and you will not have access to your bags. You could pick up some packing cubes to help you save space in your luggage. And don't forget to check the weather forecast before you leave. I recommend packing the following items:
Clothes
Toiletries
Sunscreen
Flip flops and water shoes
Light jacket
Hair dryer
First aid kit
Cash (small bills)
Passports, birth certificate for identification ( make sure you have plenty of time to get them back, plan ahead) * Important item *
Swimsuit
Sand Toys for Castaway Cay
Glow sticks for young kids
Prescription Medications (including motion sickness medicine for high seas and allergy medicines)
Other important documents
Autograph book or notebook
Cruise documents
Hat for sun
Dress up night wear
A formal clothes for formal night
Camera and battery charger
A reusable cup with lid for each member of your family. I found these are great.
Bonine or Peppermint and Digize Oil for motion sickness. I prefer the essential oils because they are all natural.
Pirate Costume for Pirate Night.
Power Strip -( Check often as some cruise ships are now prohibiting these)
Shoe Rack -More storage! ( Now prohibited, but check back in case the rule changes)
Beach Bag or something for a wet swimsuit.
Little girls may want to pack princess dresses in different colors.
What Not to Bring in Your Disney Cruise Packing List :
Please remember not to pack any illegal drugs or alcoholic beverages in your suitcase. Also as a general rule, Disney asks that you do not bring your own extension cords and power strips . Check here for a full list of what not to bring.
Moms with Babies Disney cruise packing list info:
Guests may bring baby food and formula onboard the ship as carry-on items as long as they are pre-packaged, unopened and do not require any food preparation from the kitchen. Breast milk, in carry-on luggage only.
What is the Dress code for a Disney Cruise?
In general, most onboard dining locations are "cruise casual," so casual attire, such as shorts and T-shirts, is permitted, with the exception of swimwear and tank tops. Most cruises have special theme nights that provide opportunities to dress up for a one-of-a-kind family photo.
Dress up Nights are all optional but thats the fun of a Disney cruise. For formal nights we suggest a jacket or polo shirts for men, dress or pantsuit or dress pants for women. You can read about Disney"s full dress code for cruises here.
Pirate Night and Fun Stuff:
There are a lot of things to do on the cruise. Check to see if your cruise is offering a fun dress up night. On the Disney Magic we had a pirate night and I was able to find some really good deals on pirate costumes on Amazon. If you want to do something a little fancier you can try Etsy for your pirate attire. As you can tell in the photo above, we really enjoyed Pirate Night. Don't worry though, you don't have to go all out like we did. They will provide you with a bandana in your room to wear the night of the event. Pirate Night is a celebration where everyone wears their costumes to dinner. The staff puts on the show after dinner with fireworks, dancing and lot's of Disney Characters.
Pin trading is HUGE for Disney cruisers! Kids and grown ups alike love to trade pins both at the parks and on the cruise. I suggest getting a Pin trading lanyard and a few Pins to get started with and adding them to your Disney cruise packing list . This is something my whole family enjoyed doing.
And in case you were wondering there are plenty of Character meet and greets on board. Just check the schedule for times and locations.
Fish Extenders-
There is a fun tradition that some people are doing on the Disney cruises now to add to your Disney cruise packing list . You buy what's called a Fish Hook Extender on Etsy and you join up with a group of people that are going on a cruise and you participate in a small gift exchange or play with extended family. I also like to get these magnetic hooks to hang things on.
You can also decorate your stateroom door with all kinds of fun door decorations such as Disney Magnets etc. It's fun walking down the hall and seeing what every has put on their door and it makes finding your room at a glance very easy.
Here are a few fun things to pick up and add to your Disney cruise packing list to participate with:
While Disney has their own radios aboard , I didn't want to be liable if my kids lost their radio's, so we added the Motorola Talkabout T605 H20 two-way radios, to our Disney cruise packing list which are ideal for keeping in touch with a family member and for safety when out of cell phone range. Two-way radios are important for communication and for emergency preparedness, which is especially important during family ski trips, at the theme park and even on board the cruise deck. These feature NOAA weather updates and alerts and the T605 H20 is completely WATERPROOF and FLOATS, so no need to worry if it accidentally falls off the boat or in the snow drift. It also comes equipped with a handy water-activated flashlight, which includes a white and red LED (to preserve night vision.)
And, the T605 H20 features a handy car charger and carrying case perfect for taking on the road. Having these was a lifesaver on our last cruise.
Readers Tips:
Lucretia Says she loves to bring an over the door shoe organizer to hang on the back of the door for extra storage! – Great Tip!
Our Travel Tips for Booking Disney Cruise Ships:
Be Savvy About Flight Costs to and From your Port:
First, book your cruise through Disney Cruise Line Online and plan to fly in the night before. If you live near Dallas or anywhere Spirit Airlines flies, we were able to save $700 on airfare booking through Spirit and then driving to Dallas the night before our trip and getting a cheap hotel. You can see HUGE savings on air lines to and from your port!
Decide Whether to Park Your Car:
Another place to save on is parking! Check out GlobalAirportParking.com for savings on airport parking. Once we arrived in Orlando, we stayed at the Radisson Resort at the Port. I recommend calling and talking to an agent as they can give you all kinds of helpful tips and making it easier for you to choose what to do.
Since we chose to drive instead of fly on this trip, we were going to need to park our car. When I checked into how much it would cost to park at the port it was $15 a day. However, there is a place called Park N Cruise which was only $7.99 a day and they will take you to the port. They will also pick you back up when you get back.
Park-N-Cruise
1700 Sea Ray Drive
Merritt Island, FL 32953
Phone: (866)-706-8999
Talk to a FREE Travel Agent for your Disney Cruise Ships Vacation:
You can also use a FREE Disney Travel Agent to help you book all your info. They sometimes can find discounts you may not know about and they won't charge you for their services. That's right, there is no extra charge. We chose an inside room with a porthole which was perfect for us and a lot cheaper. The porthole was a lot bigger than I thought. You can also save 10% on future cruises when you book your next cruise while you are on the boat. You can also save on flights if you leave on a Wed. and come back on a Tues. Mid-week flights can save you up to $80-$100.
Port Excursions- What to Do when you Book on Disney Cruise Ships:
This is the fun part! Excursions are exciting and we recommend spending some time on this aspect of planning your trip. Keep in mind, a travel agent can help you decide what to book if you're nervous about important things like closures or social distancing considerations.
When booking excursions think outside the box. What the cruise line is offering may not always be the least expensive. For example on this trip we stopped in Nassau, which is home for the amazing Atlantis Resort. I would suggest checking around at area hotels near Atlantis like the Comfort Suites where you get free wristbands for Atlantis when you book a room. Compare the prices and see which is cheaper. Also don't go overboard booking your excursions either. Remember this is a vacation, it's a time to relax and there is plenty to do aboard the ship.
If you do decide to book excursions make sure you book them ahead of time because spots will fill up quickly. Most of the excursions you do not have to pay for until you get on the ship. We actually got off the ship just long enough to do some shopping in Nassau since we had already done the dolphin excursion before and spent the rest of the time on the ship.
If you plan to do any off shore shopping be sure and talk to your Disney Cruise Ships staff as they usually have a shopping expert on board that can give you VIP coupons to use. We did gett off board at Castaway Cay and stayed all day on the beach. We did the Stingray excursion while our kids did a special excursion just for the teens. If you get off at Castaway Cay, be sure and plan to get off the ship early so you can get an umbrella before they all fill up.
The Disney Magic Ship:
We went on the Disney Magic which is the smallest of the Disney Cruise Line Ships and was just recently remodeled. I have to say Disney really goes all out. When we got into port and all of the ships were lined up , you could see that all the other ships were really dirty on the outside with rust and the paint was chipping. When you look at the Disney ship, it's sparkling. People from the other ships were stopping to take photos of our ship. This really impressed me. There were so many activities on the ship to do, that it was nice to go to a movie or show that wasn't overly crowded. They even had Disney movies playing in your room 24/7. Have your camera ready because there will be plenty of opportunities to get your picture taken with the characters. The wait times are not as bad as the one at the parks either. If you are in the need of taking family pictures they actually have photographers on staff to do that as well. We saw families come with coordinated outfits to get photos taken. If your traveling with a baby be sure and ask if they have portable cribs for your stateroom.
Activities included on The Magic:
Nursery (ages 3months -3 years)
Oceaners Club (ages 3-12) ( You want to register early)
Edge (ages 11-14)
Vibe (14-17)
Movies
Shows
2 Water slides
Adult Only areas with shows, lounges, pools and more. (Yes parent's you CAN escape)
Family game shows, karaoke, dance parties and more.
Download the Disney Cruise Line Navigator app. Once on-board, connect to the ship's WiFi network—complimentary for app use only—and enjoy your vacation like never before!
With just a simple tap of your smart phone, effortlessly find up-to-date information about:
Character experiences
Pool Deck Parties
Dining
Entertainment
Live shows
Nightclubs and lounges
Ports of call
Spa services
Shopping
Youth clubs
You can also:
See what's happening every minute of every day
Save favorite activities to one convenient list
Explore the ship from bow to stern, deck by deck
The ship also equips you with 2 on board phones per Disney cruise stateroom so you can give one to your kids and be able to get a hold of them when you need to. Also don't wait till the last day to pay for tips and gratuities. You can pre-pay ahead of time or pay on the 2nd or third night on the ship so you aren't waiting in line. I also wanted to mention that Disney is awesome for those who have special dietary needs or food allergies. You can actually talk to the chef and they will personally make you a meal to suite your needs.
Things I loved:
Room Service is FREE! You can order an entire meal or even just a snack if you want.
Their entertainment is top notch. You will never be bored on a Disney Cruise.
We loved Castaway Cay which is Disney's private island.
The service in the main dining rooms were awesome.
Disney's attention to detail!!!!!!
We loved and took advantage of the adults only zone!
Things I didn't like:
You know me, I am going to be completely honest and not just spoon feed you the fun stuff. I really didn't have a whole lot of complaints. There were only three things that I didn't like that I would suggest to Disney.
1. When you have big celebrations on board like "Pirate Night" keep the alcohol servers off the dance floor. They were teaching kids to dance and I saw drinks being spilled all over kids and their families because kids were running into drink servers while they were dancing. My son was actually dancing in place and knocked a whole tray of drinks on the floor. He was so embarrassed that he didn't participate the rest of the night.
2. OK Disney, popcorn is super CHEAP to make. With the amount of Disney movies and shows being shown aboard $3.50 for a small box of popcorn (smaller than you can get at a movie theater) to me was outrageous. If you are attending at least 2 shows every day that can get really expensive. I would suggest serving popcorn for free and putting a limit of 1 box per guest per show. You could even sell it for a $1 or pay one price for a refillable bucket and be able to refill it for free for the week. I'd pay $20 for a refillable bucket if I could refill it for the rest of the week.
3. The pools were tiny! If you have small kids, trying to find an empty spot in one of the pools is going to be like finding a needle in a haystack. However, if you're headed over to the adult only pool it's not bad at all. Can you guess where we stayed most of the time?
Staying at Walt Disney World:
If you are looking to stay at a Walt Disney World Resort before or after your upcoming Disney cruise, shop around for prices. When I tried to book my rooms for Animal Kingdom Lodge through the cruise line it was expensive. I actually went straight to the Walt Disney World website and was able to book my rooms at 1/2 price due to a Spring Sale they were having. Their spring sale is the best time to get rooms. We stayed a couple of days at Animal Kingdom after our cruise vacation. The above picture was taken from the balcony of our room!
Other Money Saving Tips:
Pro Tip: Use the following apps to score FREE Disney gift cards in-store to be used on your trip by redeeming your reward points. I was able to get $100 for my last minute trip. Use those Disney gift cards to pay for rooms, or by special items at Disney parks and more.
Download the Shopkick app and use code: CONSUMERQUEEN and get $5 GIFT CARD when you walk into a store and earn at least 10 kicks.
Download the fetch Rewards app and use code: EF9PC and get 3,000 bonus points when you upload your first receipt. This is my favorite app because you can literally scan any receipt up to 14 days old and score points.
Bring a reusable water bottle with you for each member of your family. This will come in handy for all the shows. You can refill your bottle at the drink stations on the ship and bring it with you instead of paying for a high dollar can of pop at each show. This is the best thing to pack in your park bag. Leave any extra items you don't need in your room so your bag doesn't become heavy and you have room for any extra items or small items you might pick up.
Keep your phone on airplane mode while on the ship so you are not paying any outrageous international charges.
Go to travel.state.gov and use their cropping tool for your passports. Every where else will charge you at least $15 or more for each photo.
We hope this Disney cruise packing list and Review of the Disney Wonder was helpful. If you have any questions, please let us know in the comments below. We also hope some of the money saving tips will help make your trip even more affordable. Thanks for reading and happy cruising!
The Best Disney Souvenirs to Buy for Your Vacation:
More Great Disney Posts
FOLLOW US ON SOCIAL MEDIA
Don't forget to invite your friend's to our Facebook groups! We would also love to see your vacation pictures!