5 Most Exclusive Villas in Turks and Caicos
If you are looking to travel to a Caribbean paradise, then the Turks and Caicos Islands are a great way to visit the most beautiful beaches and scenery you have ever seen. The crystal-clear water, white sand, cuisine, the people, and the sun will make your vacation unforgettable.When planning a trip to Turks and Caicos there are some must-have products that should be always with you. Make sure to pack sunscreen cause it's almost always sunny there.  Today we will talk about the 5 most exclusive villas in turks and caicos.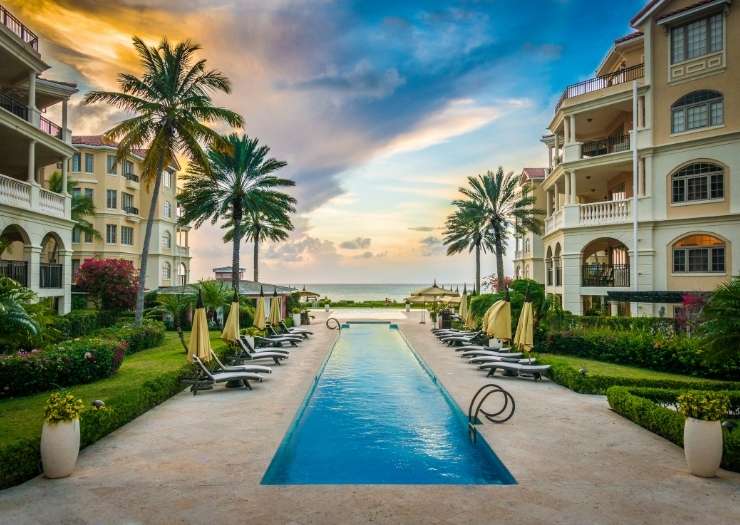 This destination is not only popular among tourists to travel but also one of the most favorite destinations for couples to plan and celebrate one of the most important events of their life- their wedding. You've planned a destination wedding in Turks and Caicos, how exciting! 
One of the most valuable benefits of a destination wedding is that it requires less planning stress and hassle. All you have to do is find the right team of professional wedding planners. planners. There are many all-exclusive packages that will simplify your life by doing everything for you, from flowers to marriage licenses.  If you are looking for a great full-service wedding and event planning company, then ParadiseWeddings.com is the right choice. Whether you are planning an intimate event or a large luxury wedding, Paradise Weddings can help you every step of the way and make sure that your day goes smoothly. With the right choice, you will have a stress-free wedding and focus on enjoying your special day and hanging out with your guests. 
If you want to experience the full Caribbean laid-back lifestyle, you must stay or celebrate your wedding in a luxury villa. After all, what says "island getaway" like luxurious accommodation? 
Here are 5 luxury villas you can consider staying in if you decide to visit this little paradise.
Villa Coral House
On Grace Bay, the Coral House villa is a five-bedroom villa only minutes away from the stunning length of beach that is consistently rated as one of the best beaches in the country. With spacious residences that face the sea on one hand as well as a beautiful forest-covered yard on the other, it's a wonderful location for a lavish Caribbean escape.
The construction incorporates Coral Stone and some colonial architecture and contemporary furniture in basic tones, all of this adds to the Caribbean ambiance. You also have your very own volleyball court, whatever you'll require for a day at the beach and in the sea, a very well-equipped gym, bookstore, and even your very own breezy yoga room are just a few of the amenities.
The Villa also includes a private chef that can offer you many local dishes. Does it get better than that?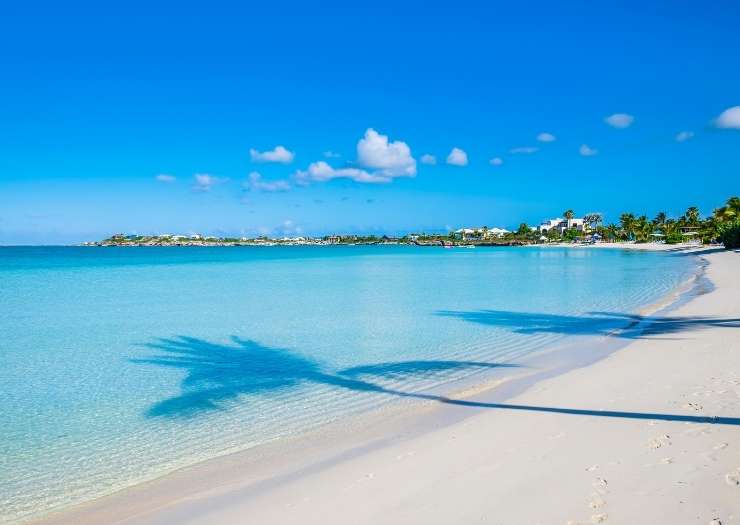 Villa Salacia
Villa Salacia's seductive outdoor setting will have you in a dreamlike state for the duration of your visit. There's a spacious deck featuring views of the adjacent sea, a swimming pool, and spa, as well as a large outdoor eating area with both a grill and pizza oven, delivering the idyllic island life to you.
The villa also has its own in-house bar with a pool table and pinball machines for pleasant nights in, and you may opt for beverages around the outdoor campfire. The unassuming chef, butler, and maid attend to all of your needs, and the discreet setting is remarkably close to several stores and restaurants in Grace Bay – if you could somehow pull yourself away from the pool.
Villa Amazing Grace
Villa Amazing Grace is a magnificent and quiet setting for any trip to the Caribbean, nestled within its own spacious 18-acre property on Grace Bay beach. This villa is ideal for anyone wishing to pamper themselves, with its five bedrooms, a Tuscan-style kitchen that has its own cellar to store wine, exquisite living/dining areas, and a gaming room.
Your meals are prepared by a personal chef, and the outside pool and eating area are only feet away from your own private beachfront, allowing you to explore the beach whenever you like. A spacious outdoor sitting space has cozy sofas for savoring the view of the beach, while the weather is pleasant. It's why we added this to our exclusive villas in Turks and Caicos list.
Evenings in the Caribbean are best experienced outside when the luscious garden is lighted by its own custom-made lighting.
Villa Hawksbill
The Villa Hawksbill delivers a Caribbean hideaway with unsurpassed warmth and class perfect for bigger families to arrange getaways and special parties. The eight suites are split over multiple buildings, giving you the impression that you've reserved a full resort.
The open plan living, and dining areas have stunning scenery of Grace Bay and huge glass panels that let in more than enough light to accent the luxury furnishings. On-site amenities include a jacuzzi, heated pool, outdoor fireplace, gymnasium, and tennis court. Guests can also just stroll across the street to the neighboring beach, which is just a few alluring feet away.
You'll be able to spend your days relaxing in the villa where you'll have access to endless meals with your own personal chef or you can go have some fun on the water with some snorkeling and diving. You also have access to kitesurfing if you are interested in that.
Villa Sentosa
Villa Sentosa is an elegant and enticing choice for a vacation in Turks & Caicos, located in a quiet and exclusive enclave named Leeward. The bedrooms and peaceful living spaces of this eight-bedroom house boast a contemporary curving layout that captures views of the dazzling ocean and white sand outdoors.
Outside, guests will find sumptuous beach chairs lining a pool, a jacuzzi, as well as a lounge area constructed discreetly over the beach, ideal for sunny afternoons in the heat. With a multimedia area, ping pong table, and all snorkeling gear and whatever else you'll require for a day in the water, including your own exclusive sailboat, the simple and stylish interior is ideal for families.
While you're relaxing at the villa or on the beach, your personal chef and waiter will take very good care of everything and everyone so you can take your time to relax.
Turks & Caicos offers something to everyone, whether you choose to relax in your exclusive beachfront villa or participate in a variety of land and water activities throughout your trip. There are also plenty of luxurious restaurants and seaside pubs for people who are foodies. Turks & Caicos is the ideal combination of unexplored Caribbean paradise and a world-class retreat at the same time. We hope you found one of these 5 most exclusive villas in Turks and Caicos to visit soon.