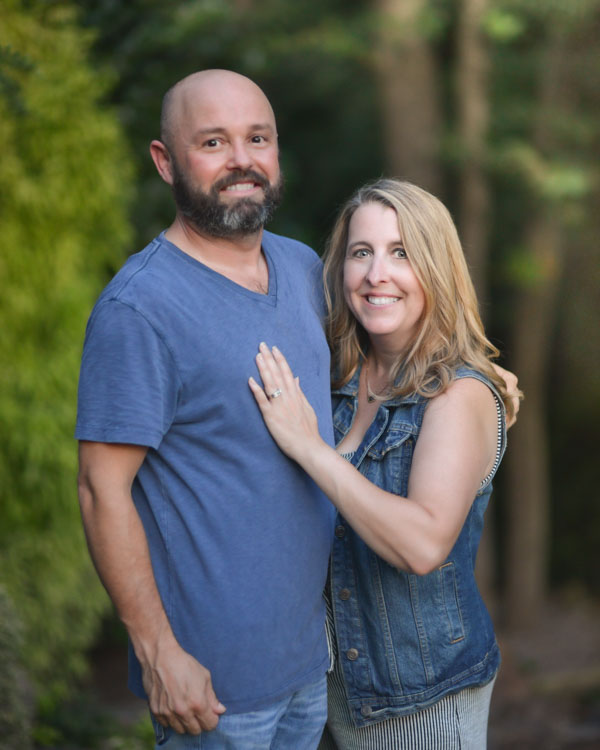 Daniel and Melissa Garcia are a powerhouse couple who love to travel. They believe in living life to the fullest. Melissa has been blogging since 2008 but is now blogging professionally as a full time job and it is her family's only income.  Melissa writes about food and travel but also blogs about natural and organic living, farmhouse living, fashion, beauty and more on her other site ConsumerQueen.com. Daniel writes about technology, food, travel and men's lifestyle.
Daniel and Melissa enjoy the outdoors. They love nature, Rving, eco tours, cruising and more.  Daniel was diagnosed Ankylosing Spondylitis in 2005. After daniel was diagnosed with his disease the couple realized that life is short, and they wanted to persue their love for travel before the day comes when Daniel would not be able to travel any longer. You can read about their journey here.
They enjoy traveling with their dogs Boomer and Chloe and writing about dog friendly travel. This is where Barkcations came to be. When Daniel and Melissa travel, they post from:
3 – 4 different instagram handles
3-4 Twitter handles
2- 3 Facebook pages
2 Very active Facebook groups
2 Personal Facebook profiles
They can also provide video coverage as well. Daniel is our videographer. Contact us at: [email protected] We can also send a digital media kit.
Roaming My Planet now offers the following:
Couples Getaways
Girlfriend's Getaways
Mancations
Family Travel
Luxury Travel
Barkcations – Pet Travel
Outdoor Travel
Media:
Brands we have worked with:
Carnival Cruise Line
Viking River Cruises
Walt Disney World Parks
Karisma Resorts
Nickelodeon Resort
Blue River Resort in Cancun
Basel Tourisim
Many other Tourisim Boards and Resorts
Follow us on Social Media:

Facebook


Twitter


Instagram


Pinterest


Instagram


Facebook


Twitter


Facebook

recent tours
Niagara Falls
Daniel and Melissa attended Travel Media Showcase Niagra Falls 2018. They have been invited back for Travel Media Showcase 2019 in Dekalb, Georgia.

learn more

https://www.youtube.com/watch?v=slTltitCRdQ