10 Scenic Drives in California You've Got to Drive at Least Once
Looking for some of the most beautiful scenic drives in California? It's no secret that the Golden State is an absolute mecca for incredible road trips, and if you've been itching to feel the thrill of the open road lately, California is guaranteed to please your adventurous heart. 
From quick morning jaunts through the desert to multi-day adventures along the Sierra Nevada Mountains, here's a shortlist of the most incredibly scenic drives in California you've got to add to your bucket list!
10 Scenic Drives in California You've Got to Drive at Least Once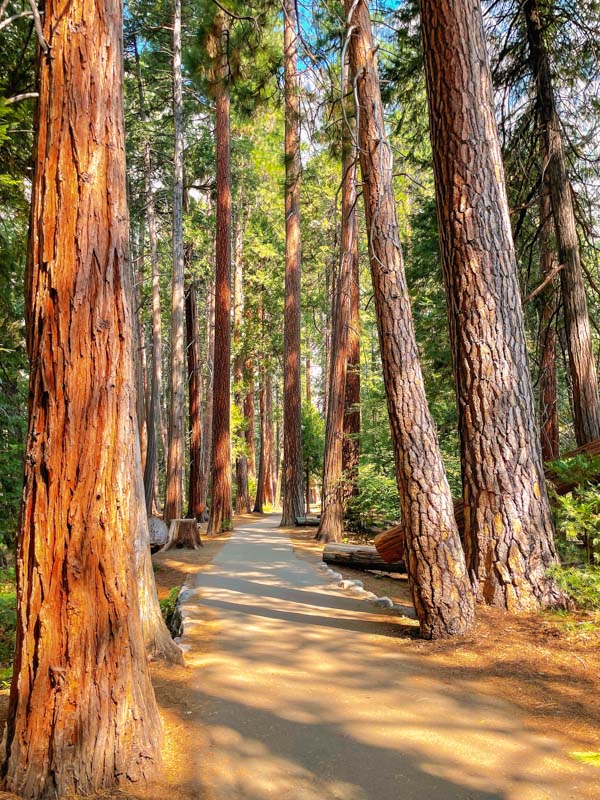 1. Highway 120 (Yosemite & Tioga Pass)
Yosemite may just be California's most sought-after national park, and one of the best ways to fully experience its natural goodness is by driving down the Tioga Road. 
Also known as the California Highway 120, this scenic route in northern California stretches along the length of Yosemite National Park, taking you all the way up to the highest pass in California before descending into the Eastern Sierra. Wonderful vistas are guaranteed, with panoramic views of the iconic granite cliffs of Yosemite, alpine lakes galore, and redwood groves as far as the eye can see dotting the entire way.
Stopping at Olmsted Point is a must, where you can see two of Yosemite's most emblematic granite cliffs up close (Clouds Rest and Half-Dome). If you're feeling up for a hike, Tuolumne Meadows offers beautiful trails along Merced River and carpets of wildflowers between late spring and early summer. At the very end of the road, you'll find the mesmerizing Mono Lake, an aline soda lake that looks straight from a different galaxy.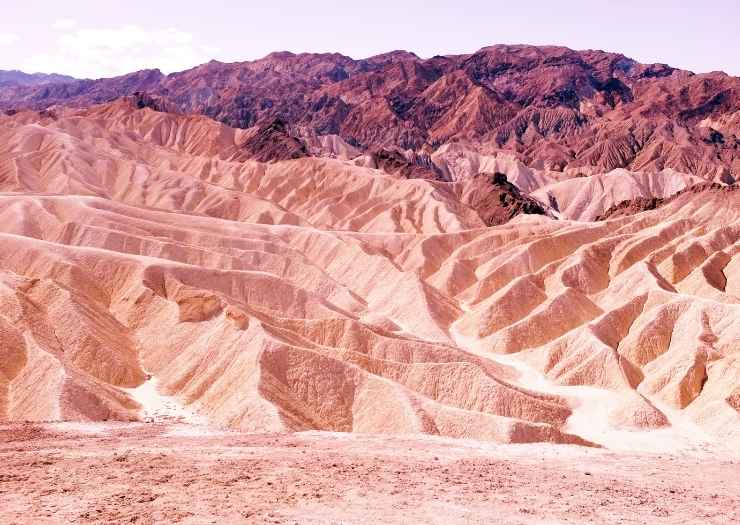 2. Highway 190 (Death Valley National Park)
Despite its somewhat desolate name, Death Valley is an incredibly vibrant destination and one of the best places to visit in southern California for nature lovers. Driving through this wonderful national park is an absolute dream, especially when you consider most of its highlights are set just by the road.
While there are plenty of spots worth stopping at, a few of the can't miss ones include Mesquite Sand Dunes at Stovepipe Wells, where you can stretch your muscles by walking a mile to the top of the tallest sand dunes in the park as well as Scotty's Castle, a ranch where you'll get a glimpse into what life during the roaring '20s at Death Valley was like.
If you're into history, a stop at Harmony Borax Works is another must in your itinerary. Once a former mine and borax plant, a visit to this spot will provide a window into life in the area during the 17th century.
Next, head towards Furnace Creek, where you can grab something to eat, find accommodation, or park your car for a while in order to explore Death Valley further afield on foot. From here, you can either continue on Highway 190 or better yet, take a little detour to drive another of California's most beautiful drives – Artist's Drive. This short loop will have you weaving through canyons and catching sights of looming mountains plastered in every color of the rainbow!
Finally, head to Zabriskie Point, which provides views of Death Valley's most iconic vista: its golden badlands, which is the perfect view to wrap up your road trip. As a tip, sunsets here are something truly special, so try to time the drive in order to get here at the right time of the day!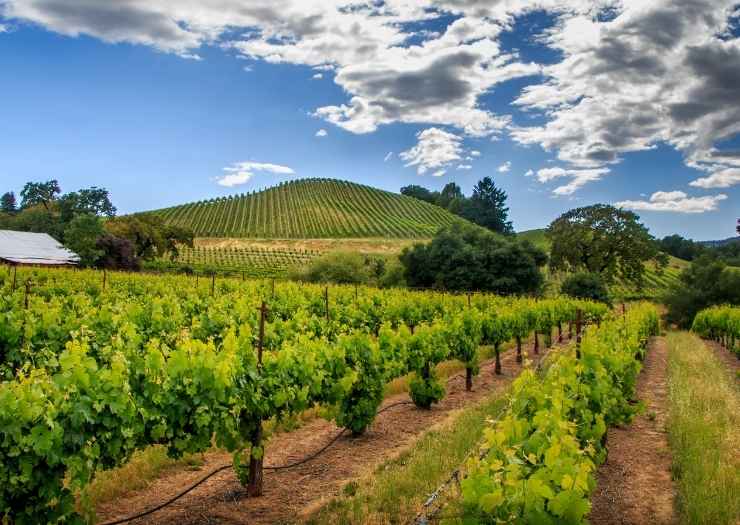 3. San Francisco to Sonoma via Highway 101
If exploring California's wine country is a part of your bucket list, Highway 101 from the Golden Gate Bridge to Sonoma is guaranteed to provide an incredibly scenic, grape-filled drive.
Sonoma County is famed for its world-class wine tasting, farm-to-table food, scenery dotted by rolling hills, and adorable small towns. Driving from San Francisco to Sonoma takes only an hour, but I highly recommend planning several days in order to spend time at the many stops worth making along the way!
Not only will this drive have you exploring the best the birthplace of wine in California has to offer, but you'll also be driving through farming communities, laid-back coastal towns and fishing villages, and get plenty of opportunities to explore some of the region's most beautiful seaside state parks.
A few must-do stops include laying at the beach at Doran Regional Park, whale watching at Bodega Head, hiking at Sonoma Coast State Park, and strolling on white dunes nestled under redwood trees at Gualala Point Regional Park.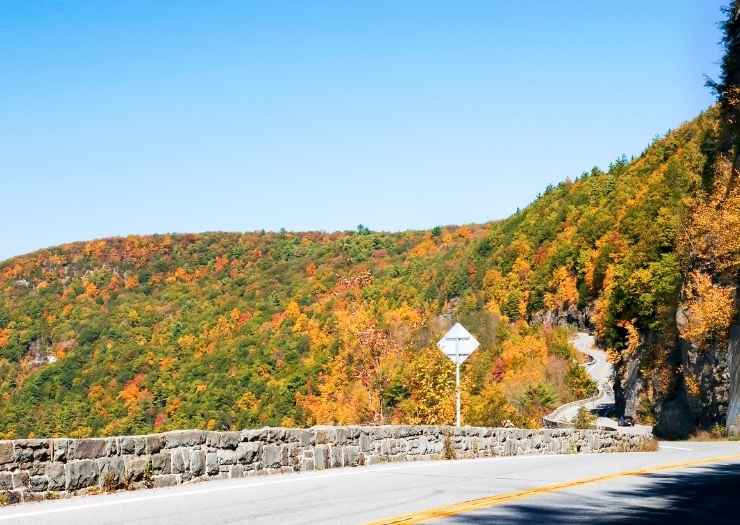 4. Jacinto Reyes Scenic Byway
When it comes to insanely good mountain views, the Jacinto Reyes Scenic Byway stands high above the crowds. As one of the most scenic drives in California, this stunning byway cuts through the Cuyama, the Valley of San Joaquin, and up to altitudes over 5,000 feet.
At just over 36 miles, this drive is relatively short, but dedicating at least an entire day to it is recommended as you'll be making plenty of stops to soak up the views. Moreover, if you feel like stretching your legs, Los Padres National Forest is a wonderful place to cut the drive in half as it provides wonderful hiking and horseback trails.
If you've only got a day to spare, a wonderful trail to take advantage of is the Piedra Blanca Formations Trail, which is just 2.6 miles long and provides incredible viewpoints and wildlife encounters. If you've got a bit more time, the Dry Lake Ridge Trail is a must on your bucket list.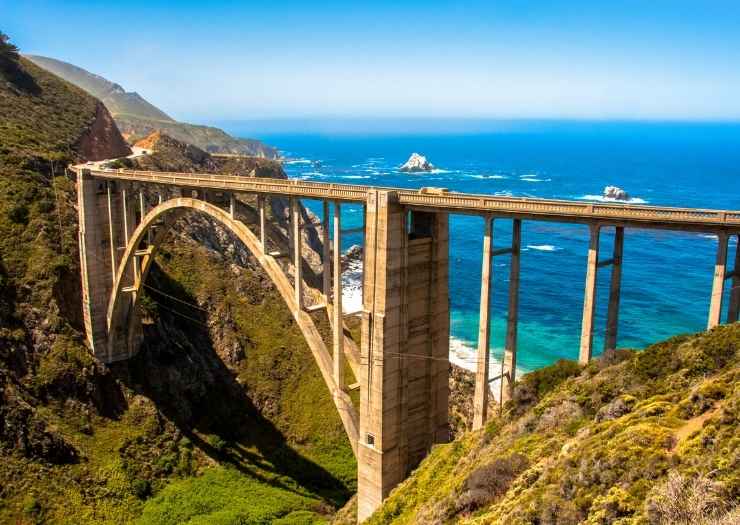 5. Highway 1 through Big Sur
Big Sur's Highway 1 may just be California's most famed scenic highway, and once you've done it, you'll see exactly why that is! 
Boasting gorgeous views of the rugged California Coast to the west and the alluring Santa Lucia Mountains to the east, road-tripping Big Sur provides eye candy mile after mile. This 90-mile drive can take just under two hours, but one can actually spend entire weeks completing the drive due to the vast array of stops worth making along the way.
Not only does this coastal drive provide some of the best views of the Pacific Ocean in entire California, but it also delivers plenty of opportunities to stop, stretch your legs, and hike your way through some of the most beautiful parks and sights that the Golden State has to offer.
From cliffside waterfalls crashing down into the ocean to picture-perfect seaside villages and beaches boasting purple sand (yes, really!), there's no shortage of awe-inspiring sights spread all over this highway.
Bixby Bridge, Pebble Beach, and McWay Falls are probably Big Sur's most iconic landmarks, but there's a pretty endless array of other sites worth stopping at as well. For wonderful hiking trails, Andrew Molera State Park and Pfeiffer Big Sur State Park are great choices. For a picture-perfect sunset, a great place to stop is at Pfeiffer Beach, where you'll find actual purple sand and a natural arch standing on the beach. If you're up for a day spent strolling amid fairytale-like scenery, the seaside towns of Carmel and San Simeon are a must.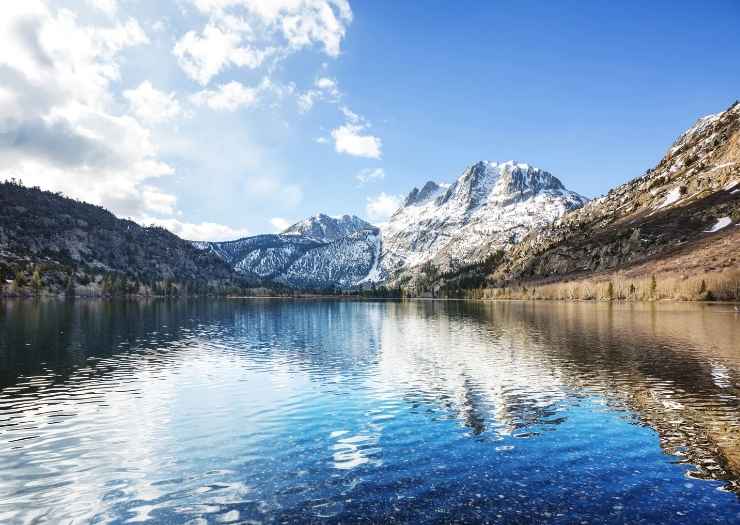 6. Highway 395 (Sierra Nevada Mountains)
Running on the backside of the alluring Sierra Nevada mountains, Highway 395 is THE road to drive if a multi-day adventure lined by stunning views is what you're after. Not only will this highway take you to some of the most sought-after destinations in California, but the road also brims with hidden gems and small towns that will make you feel as though you were transported back in time into old western California.
This drive begins in LA and ends in Lake Tahoe, making it a perfect route to take if you want to get to know California in a much more intimate way. Aside from the stunning views you'll get to see along the way, this 450 mile-long road will have you passing some of California's most unique places, including the otherwordly-looking Mono Lake, the Devil's Postpile, Bristlecone Pine Forest, and even an eerie ghost town named Bodie!
Moreover, Highway 395 is set pretty close to two of Cali's most beautiful national parks: Death Valley National Park and Joshua Tree National Park, so make sure you plan on small detours along the way to explore California's desert magic!
6. Borrego-Salton Seaway (or County Route 22)
Home to stunning badlands, unbeatable desert landscapes, dirt roads, and majestic rock formations, Anza-Borrego Desert State Park is the largest state park in California.
Starting at Salton City and cutting right through the heart of the Borrego Badlands, the desolate scenery along the Borrego-Salton Seaway will give you that bizarre (but incredibly captivating) post-apocalyptic feeling. 
During the spring (especially from late February through late March), wildflower blooms carpet over the badlands, creating a stunning contrast of desert hues and vibrant colors – a sight definitely worth witnessing, so plan to drive this scenic road during that time if possible!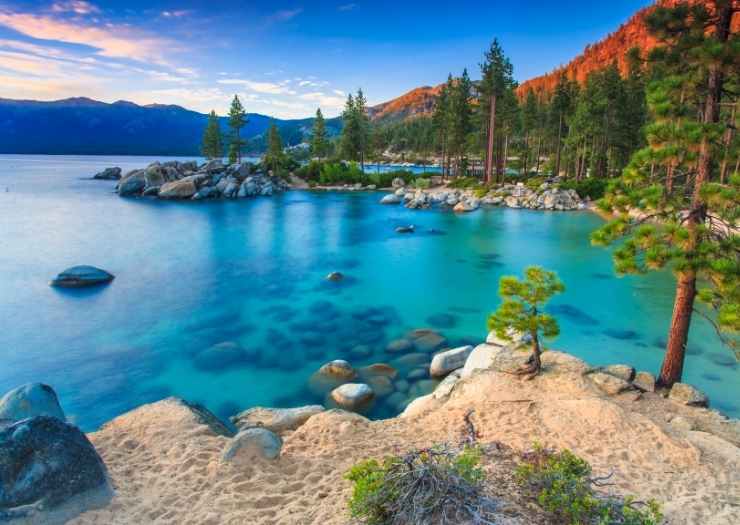 7. Lake Tahoe Scenic Drive
It's not exactly a secret that Lake Tahoe is one of the most beautiful spots in North America, and while most visitors to the lake choose to hang out on either North or South Lake Tahoe, this scenic drive will give you the chance to experience absolutely everything the area has to offer in one go.
Looping 72 miles around Lake Tahoe, this scenic California drive will take you on a slow tour of one of the world's most alluring lakes. Along the drive, you'll get to stumble across some of the best lookout points of the lake, including the famous Emerald Bay State Park, which provides mesmerizing views of the only island on Lake Tahoe.
Beach fun is another staple of this drive, with plenty of pit stop options to make to relax or try your hand at water sports at the white-sand beaches that circle the lake like those on Kings Beach, Zephyr Cove, and Sand Harbor. It's a must do on our scenic drives in California list.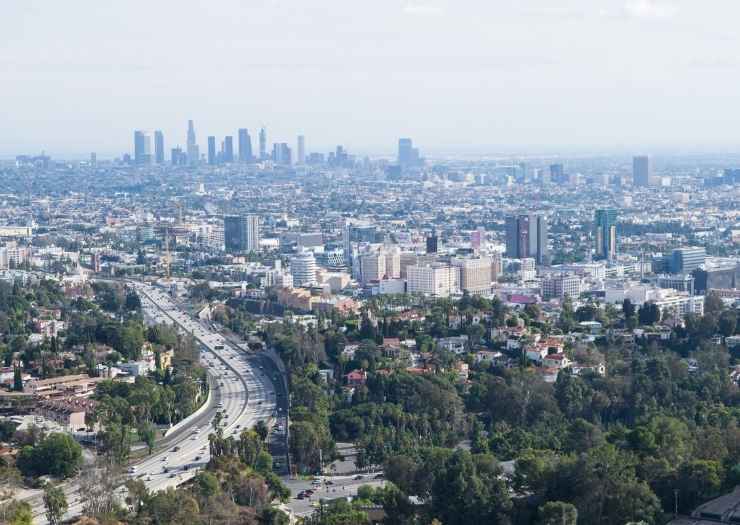 8. Mulholland Drive
If a scenic drive that doesn't take too long to complete is what you're after, the Mulholland Drive in Los Angeles is guaranteed to please.
Stretching 24 miles between Highways 101 and 405, Mulholland Drive is one of the top scenic drives to take to get away from the bustle and hustle of LA without actually leaving the city altogether. Lavish celebrity mansions, sweeping views of Los Angeles and the Hollywood Sign, and even a few hiking trails are all part of this quintessential California scenic drive.
The allure of Mulholland Drive is found at the 7 lookout points it boasts, all of which are easy to find and provide wonderful views of Los Angeles and plenty of opportunities to get out of the car and enjoy the views with a picnic! 
If you're up for hiking, find the Runyon Canyon trailhead, which is considered one of the best trails in Los Angeles and definitely a detour worth making.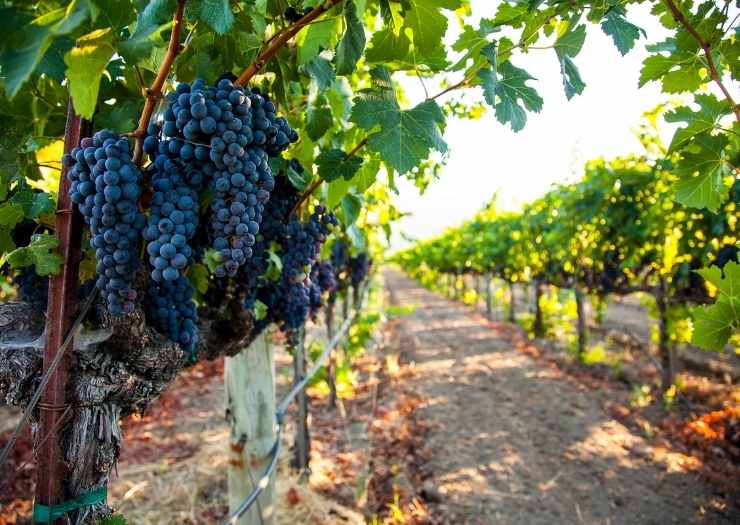 9. Napa Valley via the Silverado Trail
Napa Valley is a haven when it comes to that countryside charm, and there's no better way to explore one of California's best wine regions than by driving up the Silverado Trail.
Running parallel to Highway 29, this picture-perfect drive connects Napa to Calistoga, with an endless array of views of wine farms, golden rolling hills, and farms dotting the entire way.
Aside from the gorgeous vistas of Napa's rural landscape, the best way to enjoy this short drive is by treating it as a wine-tasting road trip. While the list of vineyards spread around the road is endless, a few can't miss stops include Duckhorn for Merlots and Cabernet Sauvignon, Joseph Phelps Vineyards for a luxurious tasting experience, and Quintessa for Bordeaux-style blends and Sauvignon Blanc.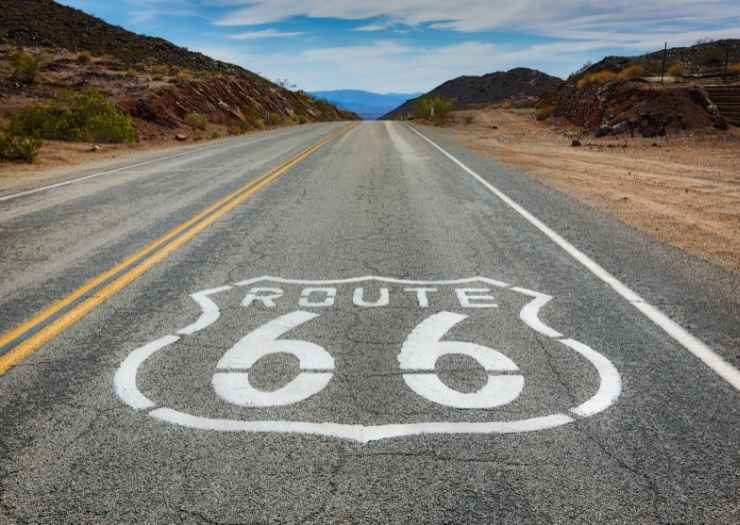 10. Route 66 (Santa Monica to Needles)
If you don't have time to drive one of America's most sought-after drives, California provides a wonderful chance to experience a small chunk of it. This is one of the fun scenic drives in California.
Featuring desert landscapes galore, ghost towns, and classic roadside attractions (think vintage motels, aged signs, and even the oldest McDonald's in the world), California's Route 66 provides tons of photo-worthy stops worth making. 
Which of these scenic drives in California catch your eye the most? While there are many other incredible road trips to take in the Golden State, these were carefully curated to match every type of traveler's style, so I'd love to know which one you're most excited to drive through!
FOLLOW US ON SOCIAL MEDIA
Don't forget to invite your friend's to our Facebook groups! We would also love to see your vacation pictures!