Air Fryer Taquito: Pulled Pork!
Are you looking for a fun and easy recipe to make on your next RV trip? This Air Fryer Taquito with left over Pulled Pork has all the makings of a great meal: it is simple, healthy, and delicious. It's also versatile; serve as an appetizer or main dish! See below for this easy and quick recipe. We've written this one as a recipe you can make while on a road trip. However, it's just as easy to put together in the kitchen. All you need is an air fryer!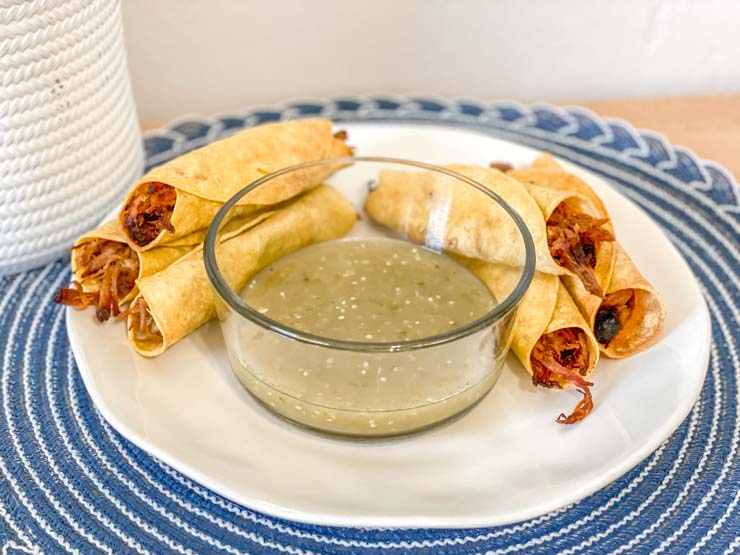 Air Fryer Pork Taquitos
Taquitos have a long history, originating in Mexico and eventually becoming popular in the American southwest. Taquitos are small, rolled up tortillas filled with pork, chicken, or beef, and then fried lightly in oil. You can use your preferred dipping sauce, but the are often dipped in red or green salsa. They make a great lunch option since they aren't heavy or high in calories compared to burritos or traditional tacos. You can also wrap them in foil and transport them easily in a lunch pack or thermal lunch box.
Homemade taquitos are so much better than anything you will get in the frozen section at the store. Those are usually laden with salt and preservatives, and the meat is less than flavorful! We made these with pulled pork that was actually left over from a previous meal. We make pulled pork for BBQ sandwiches often during the fall football season, but it works any time of year. If you have a smoker (especially an electric smoker or pellet grill) pulled pork is a super easy, no-fuss meal to prepare.
If you buy a larger pork shoulder or pork butt and make pulled pork out of it, there should be plenty of meat for several meals. Taquitos or pork tacos are our favorite leftover pork meals!!
Recipe
This Air Fryer Taquito with left over Pulled Pork recipe reminds me of our trip to New Mexico. It uses left over pulled pork from our our Homemade Pulled Pork Rub on our sister site.
If you're wondering if you can taste the BBQ rub after the pork taquitos are done, the answer is not really. I can if I have really seasoned the original pulled pork heavily. In general the pork only has seasoning on the outside, and it creates a "bark" as it cooks. This gets mixed in with the rest of the pork as it's shredded. When you make leftovers and re-season your pork, the original taste is easily covered up by the new seasonings.
To make these, just reheat your cooked pork first. Add your prepared pork to the center of each tortilla and wrap tightly. The secret to wrapping these and not having them split is to warm up the tortillas first, and also dip them lightly in oil before you wrap. As they cook in the air fryer they will maintain their wrapped shape.
Why Air Pork Taquitos for Camping?
You might think this recipe sounds a little random for a camping trip! It's actually ideal for busy days in the RV and when you want a filling, hot lunch but don't want to spend a lot of time cooking! Like many who RV, we set up camp with electrical in our camper. This allows us to use small appliances and power our TV, a must for relaxing inside. If you have a smaller air fryer, you can do all your cooking in one appliance without the mess of a griddle or using the camper cooktop. (Honestly a lot of campers may not even have this luxury). We do love our outdoor grill and making a campfire– don't get me wrong. But cooking inside in the air fryer is amazingly fast and convenient.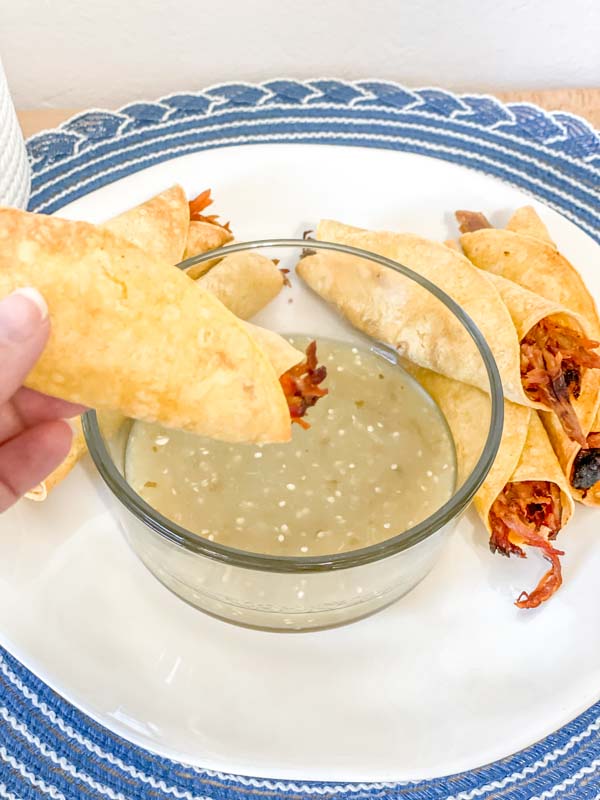 Add that to a quickly prepped meal idea for a perfect camping lunch or dinner! The best part about taquitos in the air fryer is that I can prep these and we can wrap them and put them in a thermal container and just toss into a back pack. They travel well along with a sealed container of salsa, so if we are in the mood for a picnic, we just need to find a scenic spot!
One important note is that I do keep my prepared meat refrigerated or frozen until I am ready to prepare the taquitos. Be aware of food safety if you're transporting meats, especially those that aren't frozen.
Print Your Recipe Below:
There isn't much to this recipe, so once you have it saved and make it once, you probably won't even need to look at the recipe again! However, be sure to pin to Pinterest to access it on this page easily. Before you go, check out more content from Roaming My Planet and be sure to stop in at Consumer Queen for more recipes and money-saving posts!
Yield: 6
Air Fryer Taquito: Pulled Pork
This easy Air Fryer Pulled Pork Taquitos is made with pre-cooked pork and ready in just a few minutes!
Ingredients
1 lb cooked pulled pork
1 package of taco seasoning
2-3 Tablespoons oil, for frying
6-8 corn tortillas
Preferred salsa or queso for dipping (optional)
Instructions
Warm up leftover pulled pork in the microwave or in a sauté pan on the stove top.
In the Kitchen: Warm a skillet over medium heat and add oil. Allow the oil to heat up but do not allow it to start smoking. Gently dip each tortilla in the oil just to soften it. Transfer with tongs to a plate or cutting board and line meat up in the middle, rolling tightly. Put seam side down inside the air fryer.
At the Campground: Heat up tortillas in the microwave in 30 second increments. Warming in a damp paper towel or covering with a plate will keep moisture in and help soften the tortillas. Transfer soften tortillas to a plate or cutting board and line up meat in the center of tortillas. Roll up and brush with oil.
Place taquitos in the air fryer seam side down.
Cook 7-8 minutes at 400 degrees. If you like them on the crispy side, turn taquitos over and allow them to cook 1-2 minutes on the other side.
Serve with salsa verde or your favorite dipping sauce!
Notes
If you do not have an air fryer, these are traditionally made by rolling up and frying in a skillet in a lightly oiled pan.
Nutrition Information
Yield
6
Serving Size
1
Amount Per Serving
Calories

275
Total Fat

12g
Saturated Fat

2g
Trans Fat

0g
Unsaturated Fat

9g
Cholesterol

29mg
Sodium

695mg
Carbohydrates

30g
Fiber

3g
Sugar

12g
Protein

13g
What to Serve with Air Fryer Taquitos:
Salsa Verde is our favorite! See this easy homemade version.
If you're making this for a party, we suggest this bright and impressive Mango Salsa for Salmon and Shrimp! It has the wow factor and tons of flavor!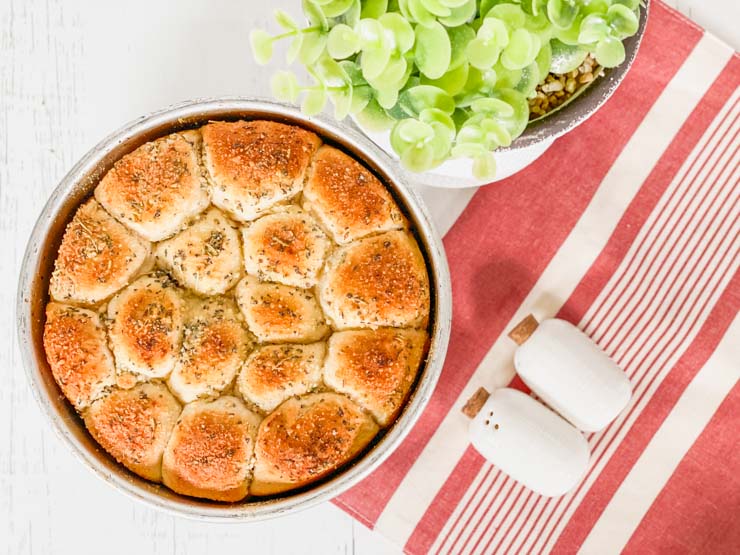 Looking for more short cut and camping friendly recipes? This Garlic Cheese Stuffed Homemade Rolls recipe is a great side for any Italian inspired dish!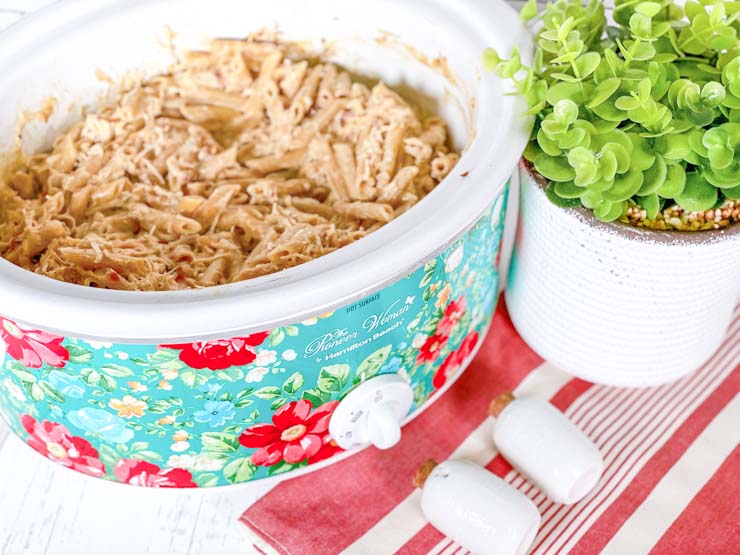 If you are a fan of Olive Garden, this Slow Cooker Olive Garden Chicken Pasta will give you all the flavor without the expensive dinner out!
Take Our Camping & RVing Like a Boss Course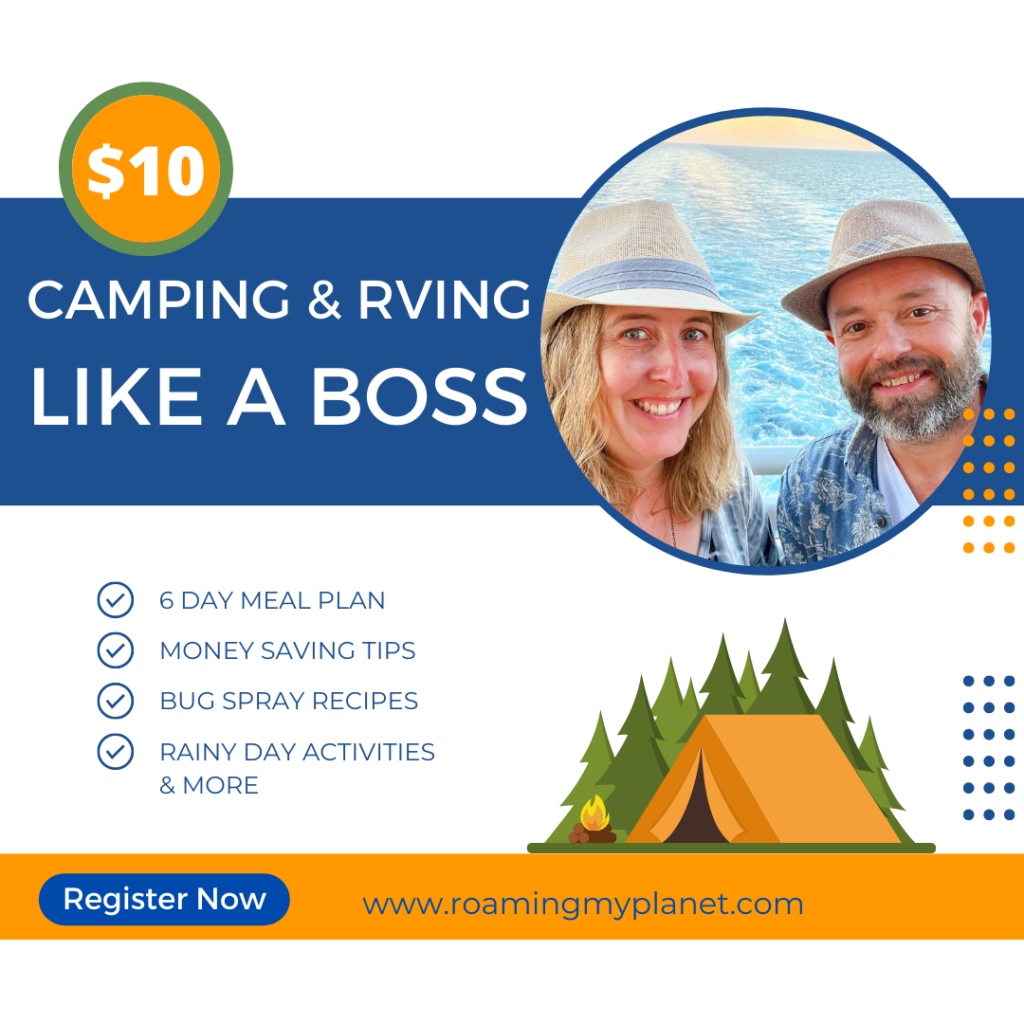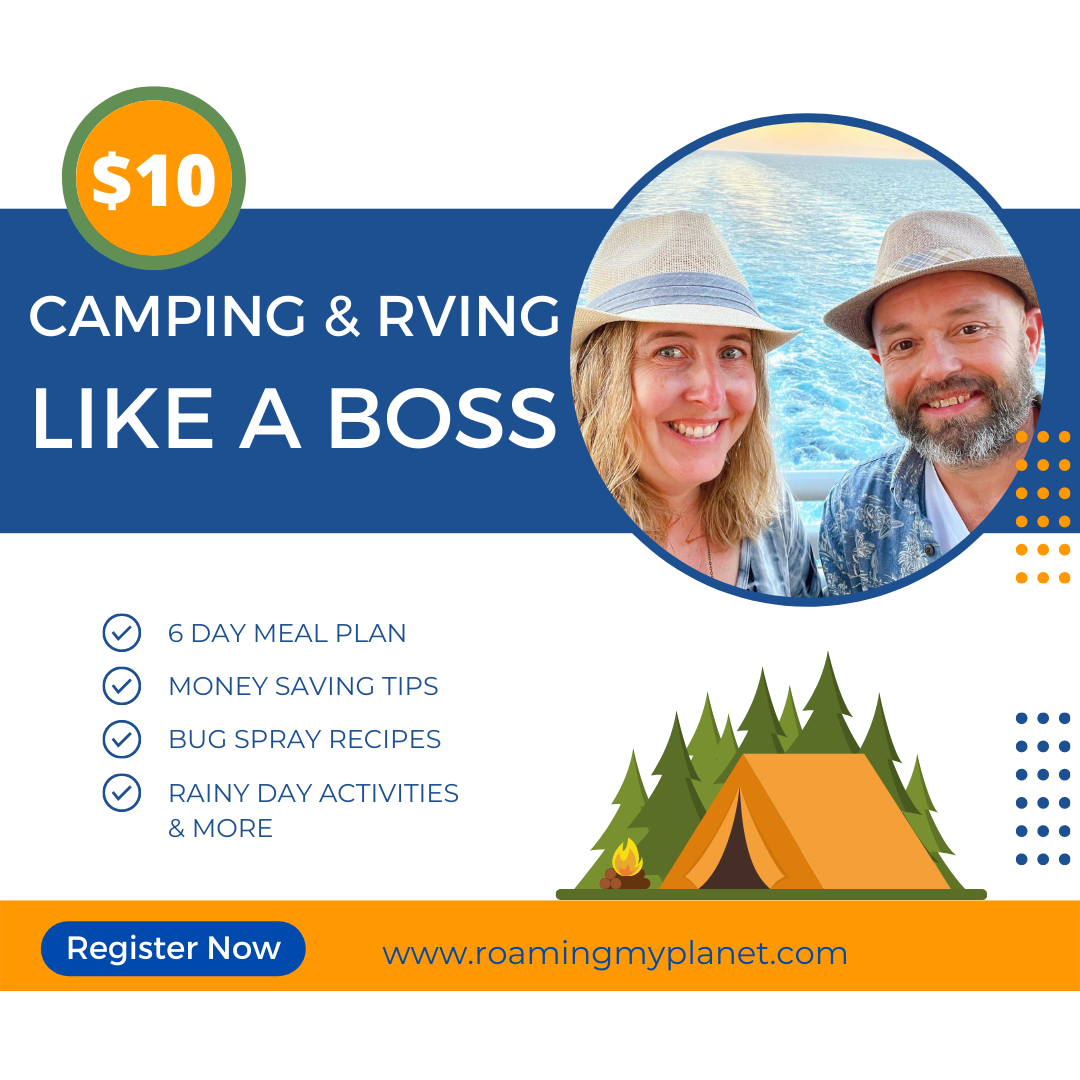 Looking to get the most out of your camping or RVing experience? Then this course is for you! Camping & Rving Like a Boss offers tips and tricks that will help you save time and money, so that you can enjoy your trip to the fullest. Join our Course.
My Favorite camping Supplies
Awesome Camping Articles You Should Check Out
FOLLOW US ON SOCIAL MEDIA
Don't forget to invite your friend's to our Facebook groups! We would also love to see your vacation pictures!