29 Easy Camping Meals for Your Next RV Trip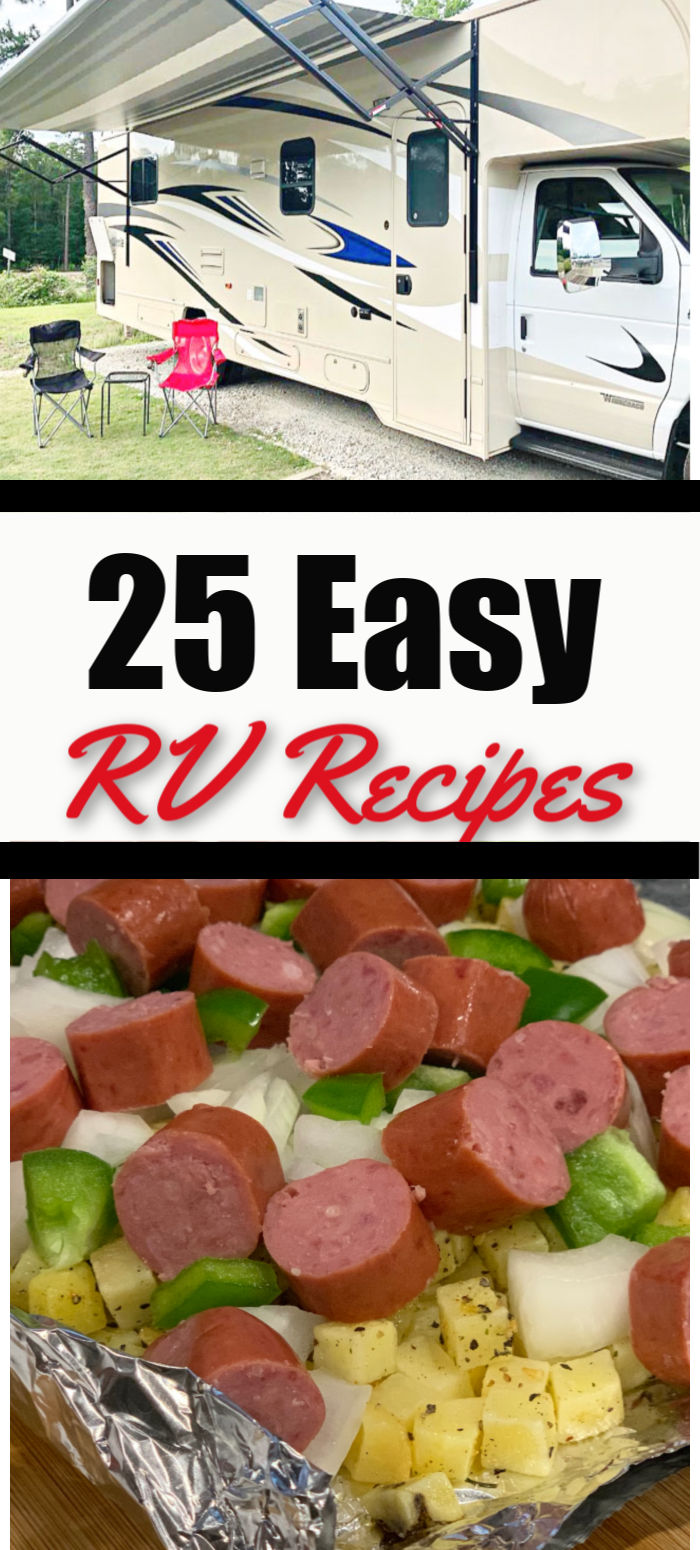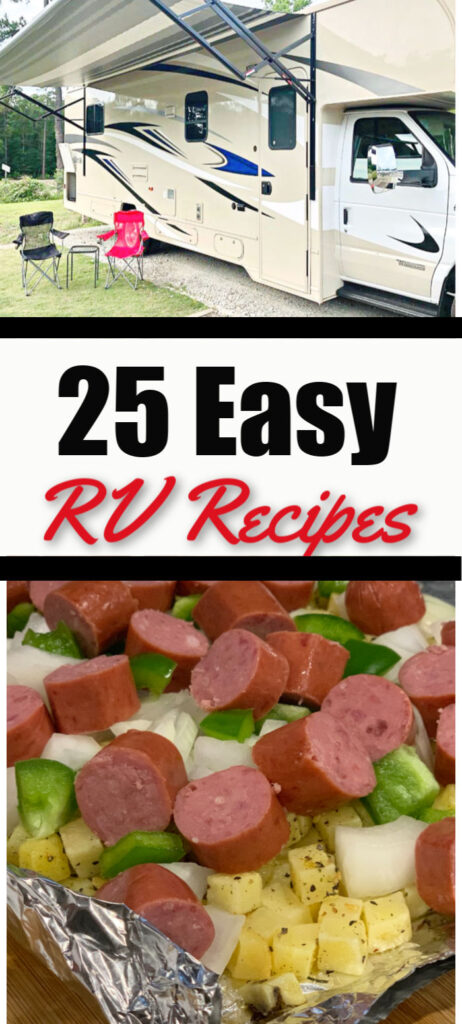 Check out these 29 Easy Camping Meals for Your Next RV Trip.  Cooking in small spaces on the go can be delicious! (Yes we have updated this post to include 29)
My husband and I love to road trip. We recently got to experience what it was like to vacation in an RV. One of the best things about vacationing in an RV is you can save money by cooking your own meals. Plus you are getting the benefits of a home cooked meal and fresh ingredients.  I recommend doing a meal plan so you can see what coupons you have before you go. Plus it just makes shopping easier. In our case we actually had to fly to Chicago and pick up our RV's for our blogger trip so we actually stopped by an Aldi to pick up everything we needed.
They always have fresh produce, and the prices are great.  I thought I'd put together some easy meal ideas for you, to make planning a little easier. Don't forget you can even bring your slow cooker or instant pot along. My favorite is the Ninja Foodi because it's a pressure cooker, slow cooker and air fryer all in one. It will totally save space. I also love to bring my cast iron skillet. Trust me, you CAN eat GOOD when you are camping in an RV.
26 Easy Camping Meals for Your Next RV Trip:
Have you had any experience cooking in an RV? What meal ideas do you have? We would love to hear about them! If you are viewing this check out our blog as we've added a ton of new recipes since we've written this. JOIN OUR FACEBOOK GROUP!
If you are thinking about RVing with Your Pets, Georgia is a very pet friendly state. Check out all of our tips.
Take Our Camping & RVing Like a Boss Course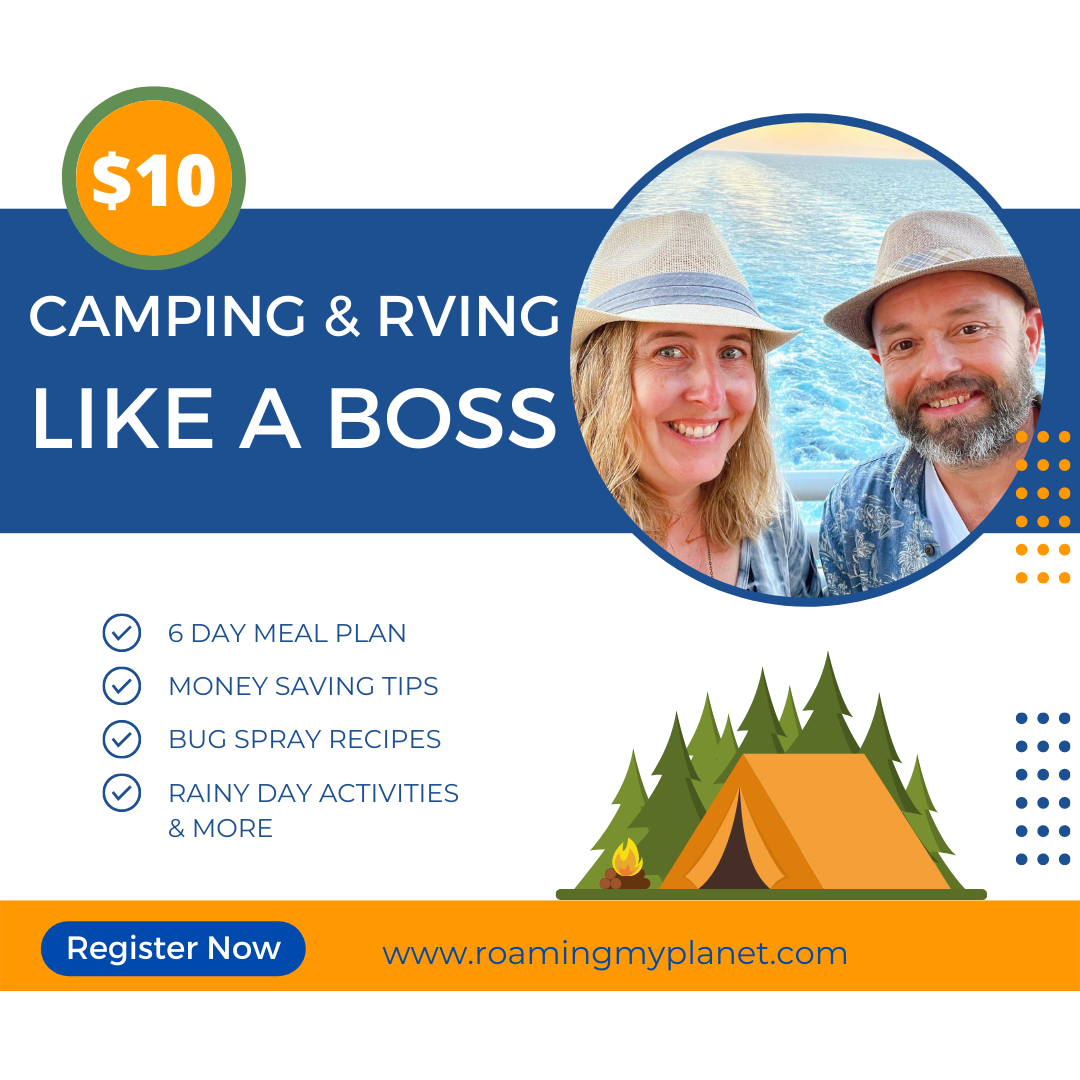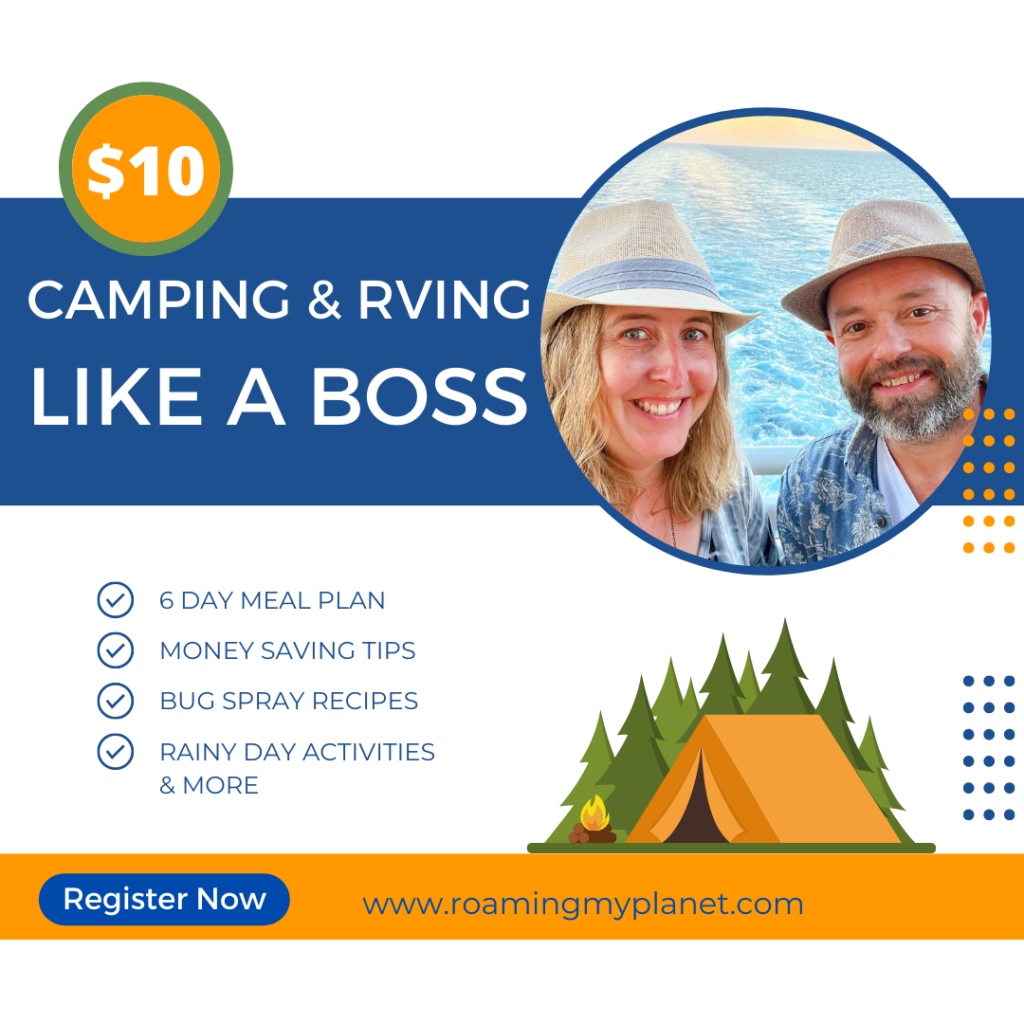 Looking to get the most out of your camping or RVing experience? Then this course is for you! Camping & Rving Like a Boss offers tips and tricks that will help you save time and money, so that you can enjoy your trip to the fullest. Join our Course.
My Favorite camping Supplies
FOLLOW US ON SOCIAL MEDIA