Camping in Nebraska: Grand Island KOA Campgrounds
Camping in Nebraska and looking for a great place to stay? Grand Island KOA Campgrounds located in Doniphan, Nebraska is the perfect destination! With regular RV sites, pull through site and tent camping available there are options for every type of camper. The staff is friendly and helpful with all your needs. It was very quiet at night time, pet friendly so you can bring your furry friend along too!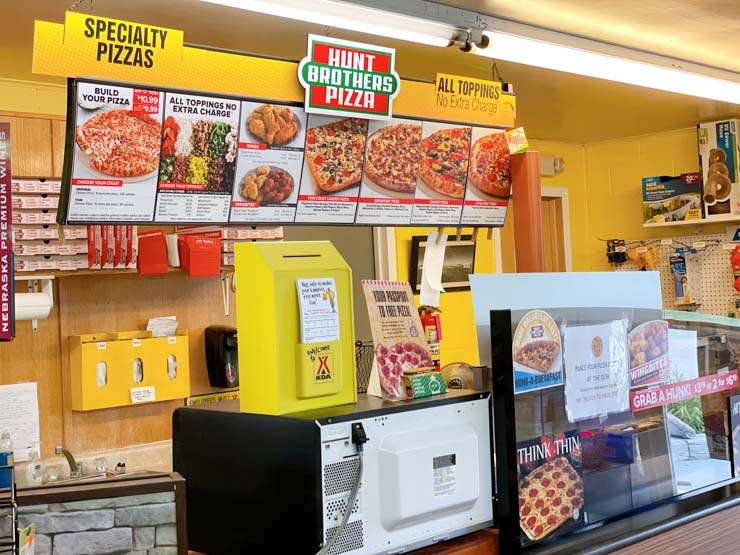 They offer on-site food service with pizza delivery from Hunt Brothers Pizza. You'll see it right when you walk into the office for check in.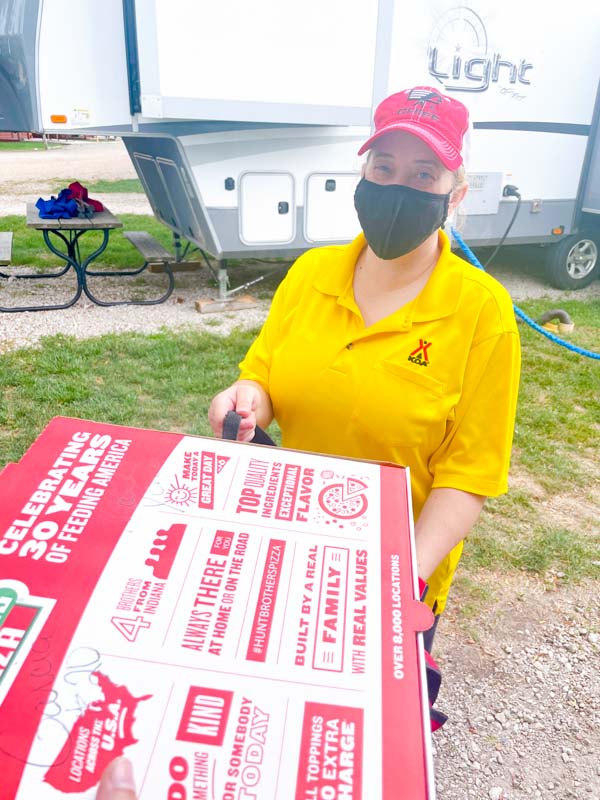 We actually ordered their thin crust pepperoni pizza when we checked in. We were able to schedule it for delivery. So we had it scheduled for it to be delivered about the time we would be finished setting up. They also offer wings, cheesy breadsticks and a breakfast pizza that can be delivered in the mornings. In the gift shop they sell drinks, ice cream bars, coffee and souvenirs.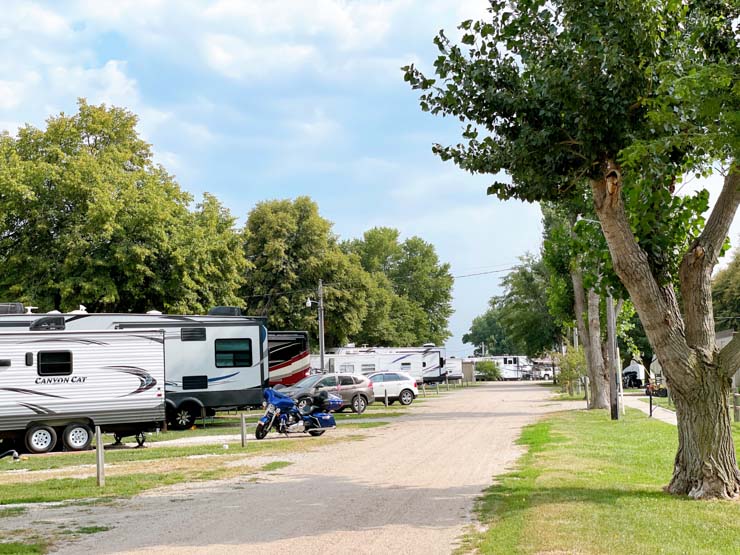 The Grand Island KOA Campgrounds not only offers tent camping sites but also RV parking spaces as well (50 Max amp, 85′ Max Length). They offer full hookups and some sites come with free cable tv and free wifi. Our site was pretty level so set up was a lot easier and faster. We love this site because it was nice and shady which helped keep our camper cool.
Cabins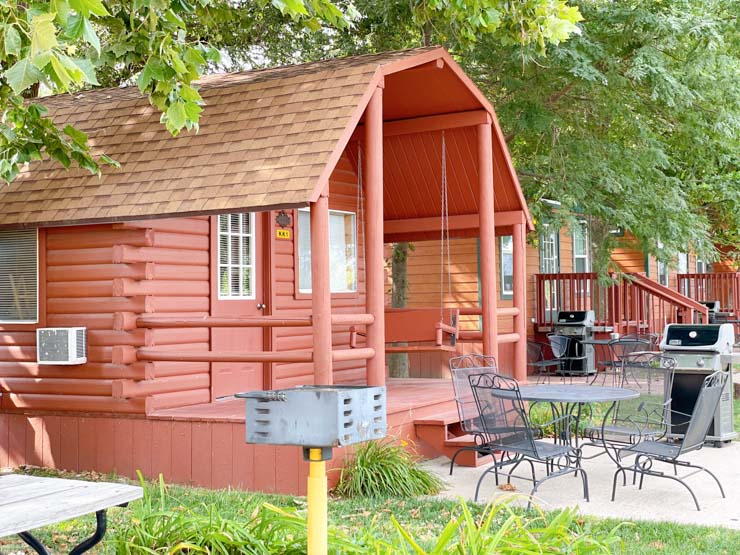 They also have Studio Lodges and a 2 room Camping Kottage with bathrooms, showers and kitchenettes and their rustic cabins have small fridges and all have air conditioning!  So if you'rw traveling and enjoy the peace and quiet that camping offers but you don't have a camper. Then this is for you!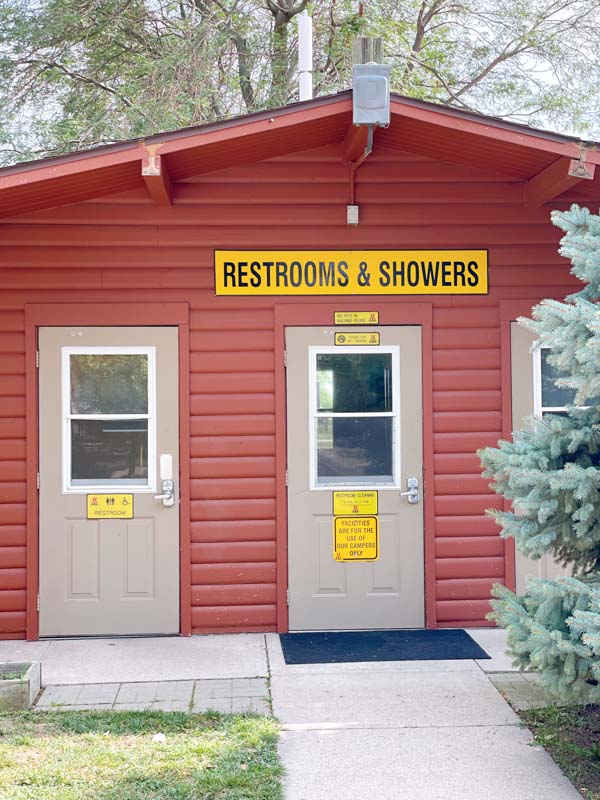 The Grand Island KOA Journey campground has a wide variety of amenities for all your needs. They have shower and laundry facilities and The 24 hour courtesy patrol helps give you the peace of mind so you can relax. The bathrooms were well maintained and clean. They also offer a pool, but we didn't get a photo since people were in it enjoy the nice cool water. All these features make it an ideal destination whether you are looking to enjoy the great outdoors or just need someplace to stay overnight while traveling through Nebraska.
Something for the kids
The Grand Island KOA didn't forget about the kids. They have a nice playground that your kids can play on while you are setting up your campground! There is a "BIG KIDS" swing under the tree so you can watch the little ones in comfort. They also offer a game room with air hockey and foosball as well as a horseshoe, volleyball pit and basketball court. You can also rent pedal bikes from the main office.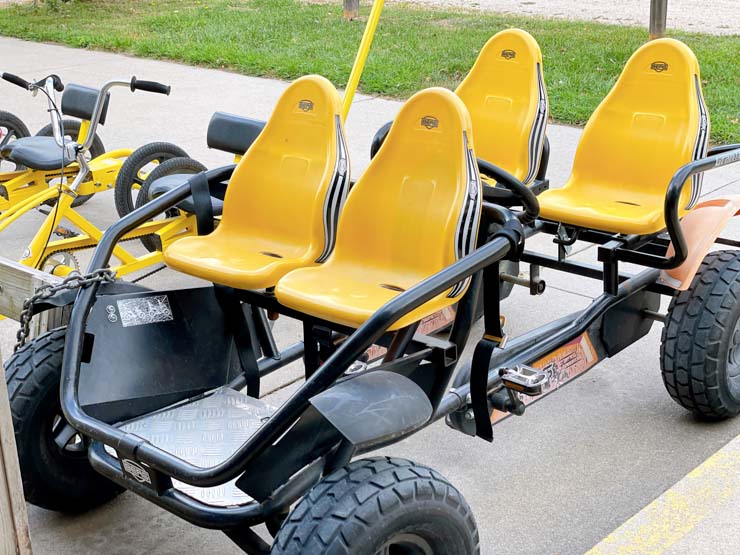 Dog Friendly
Grand Island KOA is also dog friendly! They have a dog park where your four legged family member can stretch their legs after a long day of driving. Please remember to keep your pets on leashed at all times when at the campground. This is for your safety , the safety of your pet and other campers.
In the spring, enjoy thousands of migrating Sandhill Cranes and make our friendly KOA your home away from home while visiting the Nebraska State Fair in August.
So matter if you are just looking to get away for a few days or just need a place to stay on way to your destination. Grand Island KOA Journey has you covered!
KOA REWARDS POGRAM:
Don't forget to sign up for KOA Rewards for special discounts and exclusive perks.
Check out our articles: