Travel Georgia – RVing with Your Pets
If you are thinking about RVing with Your Pets, Georgia is a very pet friendly state. Check out all of our tips below.
Travel Tips | Destinations |Travel Savings |Travel Oklahoma
We love traveling with our dogs and our dogs love to travel with us! So when the opportunity to work with GoRving came up we jumped at the chance! Our dogs have experienced some great places and now they can mark off Georgia! They really love traveling in the RV. They can stretch out when we are on the road and it's just more comfortable for everyone. RVing with your pets is actually very easy.
The 1st night it rained and we were REALLY happy we had the RV instead of camping out in a tent! Everyone stayed clean and dry! The dogs really loved having their own spot where they could go when they needed a break. Plus it was nice not having to unload the car whenever we need something for the dogs!
We were happy we were able to partner with Pilot/Flying J Travel Centers for this trip. Besides having great prices on gas, they have a huge selection of snacks to keep your "tank" filled. We decided to try the pizza for lunch one day and it was delicious!
You know what else is great about taking the RV for a road trip? You can get ice cream and not have to eat the whole thing in one sitting (I'm not saying that's a bad thing)! Pilot/Flying J kept surprising us with the quality and selection of snacks that they had.
We were excited to finally see our home for the week!  We had an idea of what kind of RV we would be getting after going to GoRVing.com but the pics didn't do it justice! Did you know you can go to GoRVing.com and look at and compare different classes of RV's? While you're there you can find a RV dealer near you and you can also get some great trip ideas! A big thank you to Southland RV in Norcross, GA. They showed us how to use everything in the Minnie Winnie. They answered all our questions… No matter how stupid the questions were! They were even nice enough to mail something to us that we had left in the RV. If you are in the market for an RV , check them out!
After Southland RV gave us the tour and we were comfortable with doing everything, we hit the road. We had about a 3 hour drive to reach our 1st camping site. The Minnie Winnie drives pretty good for a big vehicle. The ride was super smooth and the video cameras on the each side of the RV makes changing lanes extremely easy and safe.
The inside of the Minnie Winnie has just about everything you need to see the countryside in style. There is a couch that folds out into a bed that can sleep 2 and the table can be arranged into a bed also. Don't forget about the Queen size bed in the back and the loft above the cab. You could easily sleep 6-8 people in the Minnie Winnie. The kitchenette with a refrigerator and microwave, along with the bathroom and shower round out the inside.
Plenty of room around the table for eating or playing games! The slideout wasn't even slid out for this pic! You can add around another 3 feet of space by sliding it out!
There is tons of storage for all of your camping needs. Also don't forget about the TV and DVD player! We didn't watch it during the day but it was really nice having something to watch when we were laying down in bed at night.
RVing with Your Pets in Providence Canyon –
Our 1st stop was Providence Canyon in Lumpkin Georgia. The dogs loved exploring the campgrounds (don't worry they were on the leash). Our campsite had a covered picnic table and an outhouse. So even if you didn't go there in an RV you would have some of the basics right there. They really make RVing with your pets a breeze.
You can definitely see why Providence Canyon is also called the "Little Grand Canyon". Water has carved out these gullies because of poor farming practices in the 1800's. Apparently erosion control wasn't a high priority for them. Talk about turning a bad situation into an opportunity!
On our 1st full day there we decided to go hike the canyon. I would recommend starting out in the morning and make sure you bring water. They have a gift shop that has basic supplies if you forgot anything for camping too! I picked up some wood for the fire pit when we left!
Boomer thought he saw some doggy treats down there so we had to check it out! It was just some trail mix. Better to be safe than sorry he said.
Boomer needed a break from the hike so he talked me into rigging up my backpack for him. I'm not sure who is the "owner" and who is the "pet". Boomer has no question though! LOL!!!
Chloe was in heaven walking through Providence Canyon. The trail we decided to walk was about 2 miles and I think it was perfect for us. We even saw a couple taking wedding pics in the canyons! It really is spectacular. Make sure you wear shoes you don't mind getting dirty because you will be walking through mud and small streams in some parts.
RVing with Your Pets in Savannah
On the road into the State Park is an old church from the 1800's. I know it sounds weird but they had a pretty cool little cemetery. I'm a history geek so of course we had to stop and do some looking around.
Off to our next destination! If your idea of Rving is glamping then you need to check out CreekFire Motor Ranch. Creekfire is located about 20 minutes west of downtown Savannah. It's a beautiful RV Park with a ton of amenities.
Creekfire has full hookups available with free WIFI and TV. They also have a club house area with games which is perfect for families. They offer a shuttle service to downtown Savannah but be aware they do not allow pets on the shuttle, which we found disappointing being a pet friendly RV park , so we ended up having to try and find a place to park our RV when we visited down town Savannah since we had the pups. When you are RVing with your pets, most places are pretty accommodating, you just need to check each campsites rules.
If you don't want to venture downtown there is plenty to do here. They have a large resort style pool and hot tub which is really nice. We ended up spending our evenings in the hot tub chatting with some of the other campers which was nice. They also offer fishing and boat rentals as well as canoe and kayak rentals. This is also where we found out about "Flying Teeth". That is what the locals Calle them. They are little gnats that you can't see, but boy do they pack a punch. That is why you want to bring plenty of bug spray when you visit Georgia. They are every where you go. Check out our homemade mosquito spray.
We were so excited to see a full laundry here. You don't even have to worry about change because you can just swipe your credit card. It's was nice to be able to rewash clothes.
Savannah Georgia –
Savannah might be one of my favorite cities I've visited. No matter how good the pics look, they don't do it justice. The squares around town provide plenty of places to come and just hang out and enjoy. While you're walking around, make sure to look around and see if you can recognize where some pretty famous movies were filmed. Like this spot in Chippewa Square were the "Bus Stop" scene was shot for Forrest Gump! (The plants weren't there for the film)
There are beautiful and historic building everywhere you look. The city has burned 3 times and you would never know. They have done a great job in preserving the history of Savannah.
If you look towards the bottom of the stairs on the railing, you will see an iron plate between the bar. This was there so people could clean the mud off their boots before they went inside! Pretty cool huh?!
The Shops-
We loved all the shops around town. We found a cool doggy boutique that had everything you would need for your pet! The had some cool dog houses that I would have loved to bought but getting them back home might have been a challenge!
One of our favorite stores was the Savannah Bee Company. They have everything honey. From the honey bar (which has several flavors of honey), to beauty aids and even a place to get some Mead! If your looking to get your honey fix, you need to stop by and check it out!
Of course The World famous Leopold's Ice Cream was on our list of "must stop by". It did not disappoint. They have a huge selection of ice creams and sherbets to choose from. I would recommend that you try something from the seasonal menu. I had some Lemon Sorbet that was AMAZING! Don't be scared of the long line. It moves pretty fast.
They even brought out dog friendly ice cream for Boomer and Chloe! It's completely safe for your dogs and our dogs loved it!
Boomer wanted to go back for seconds but we were tight on time so we had to leave. He said that we have to take him back to get some more.
Oliver Bentleys-
Oliver Bentleys isn't your normal dog treat. They are 100% natural and are great for sensitive tummies. They take great pride in their product and it shows. You definitely need to check them out and get your dog some yummy dog biscuits. They will thank you!
Boomer decided to get up in the chair with his biscuits and relax a little. He thought he was in doggie heaven!
We signed up for Oliver Bentleys Historic Dog Walk Tour. They are Savannah's first designed, tailored & given specifically for those traveling and visiting Savannah with their dogs. But don't worry if you didn't travel with your dog you can still go on the tour. The guide, both human and dog, were great. Abbie, our 4 legged guide would let us know if we were stopped too long. It was her job to keep us on time.
Savannah even has a place for you dispose of your "doggy bags". They weren't in every square but there were plenty of them around.
Genteel and Bard-
Now we are a family that loves to go on ghost tours! So of course we were excited to go on the Genteel & Bard Ghost Tour! It's a great way to see the city and also learn a lot about its history. I'm not saying I know that there are ghosts. I'm just going to say it's awful weird that we started getting strange pics when we went to certain places around the town.
The guide told us that when we take our pics, to take 3 in a row. That way you can compare them and see if you can spot anything weird in them. These were a few of our "weird" photos. We couldn't explain them away. There was no lady walking in front of us when we took that pic. The other 2 photos were normal.
Bonaventure cemetery-
If you have never walked around old cemeteries you are missing out. The history is pretty amazing and the old headstones were beautiful.
Have you ever heard of people having a bell installed next to the headstone? They would one end of the string attached to the bell and the other end would be in your coffin. That way if you accidentally get buried alive you could ring the bell and hopefully someone would you ring the bell.
Charles F. Mills paid some good money to make sure he didn't get buried alive. Back then, Yellow Fever was in the middle of an outbreak and you could basically be in a coma and people would think you were dead. No one wanted to get close to the dead because they were afraid of getting the disease.
Wormsloe State Historic Site-
Wormsloe State Historic site is the home to the oldest standing structure in Savannah. The old tabby was the colonial home of Noble Jones. He arrived in Georgia in 1733 with the 1st group of settlers from England.
The road heading to the tabby ruins of Wormsloe is something you would see in a movie. It is sheltered by Live Oaks and Spanish moss and really transports you back in time. Makes me wish that I had a long driveway so I could plant some Live Oaks.
Chloe and Boomer were happy they were welcome in Wormsloe. As long as they were in there stroller or on a leash of course!
Wormsloe also has an area to show you what life was like back in the 1700's. It's amazing what they had to do just to survive back then. There are Park Rangers around to answer any questions that you might have.
RVing with Your Pets at Jekyll Island-
I have to say that the Jekyll Island Campground was one of the more beautiful campgrounds I've seen. You are camping under the tree canopy which gives you this peaceful feeling when you are outside. Plus it helps keep the temperature down. It feels pretty good when you get a little breeze. They even have a store where you get any necessities that you might need!
If you didn't bring any bikes and don't want to unhook the RV when you want to check out the rest of the island you need to check out Red Bug Motors. They rent out these electric street legal cars. They have 2,4 and 6 passenger models. They make getting round easy!
One of the 1st things we did on Jekyll Island was walk over to Driftwood Beach. It is about a mile walk from the campground.
Driftwood Beach is like walking in another world. You see these trees and it looks like they are growing out of the beach. They are all up and down the beach.
Boomer enjoyed himself at Driftwood Beach. Lots of places for him check out! He even asked us to get his pick on this branch! I think he made a good choice.
Even though it is a beach, it's not a traditional beach with loose sand. This sand is easy to walk on and we even saw people riding their bikes down the beach. It's one the most Instagrammed beaches.
This is a year-round pet-friendly beach, but they ask you to please keep all pets under immediate control and on a leash no longer than 16′ at all times. When RVing with your pets, it's always a good idea to check the park rules.
Consistently voted one of America's "Ten Most Romantic Beaches," Driftwood Beach is an escape to another world. Ancient driftwood monuments line the waterfront, creating an unforgettable backdrop. Perhaps that's one reason USA TODAY featured it as one of the best Southern beaches for a weekend escape.
We decided to take a tour of the island and found a mini golf course. Jekyll Island Mini Golf offers two courses, one for beginners and one for the more advanced. Enjoy one or both of these well-lit 18-hole courses, a guaranteed blast for the entire family!
Next to the golf course is a place you can rent bikes. The Jekyll Island Bike Barn rents adult and kid-sized bikes, tricycles, tandem bikes, two- and four-person surreys, bike trailers, and dual trikes.
We decided to try the Surrey and let me tell you, it's a lot harder than a regular bike than you think. While it was a lot of fun we would definitely choose one of the regular bicycles next time.
If you love animals as much as we do, then visiting the Georgia Sea Turtle is a must. The Georgia Sea Turtle Center is a nature center and rescue and rehabilitation facility for sea turtles on Jekyll Island, Georgia.
It's an interactive center where you can not only go through the life cycle of a sea turtle but you can also sometimes catch a glimpse of them doing an actual surgery on animals while you there.
We really enjoyed our trip to Georgia and we already plan to go back in a couple of months. RVing with your pets can be a lot of fun.Don't forget to to check out Go Rving to plan your next RV trip.
Looking for a few RV Recipes? Check some of posts below.
Try this Keto Garlic Herb Steak Hobo Dinner for a family weeknight dinner.  Cleanup is easy with these foil packs!
As a busy mom, Easy Hobo Dinner is one of my favorite ways to cook!  The mess is confined in pouches of foil and each person's meal can be customized to just how they like it so that there should be no complaining at meal time! Super easy to put together and super easy to clean up! My family loves it too so it's a win-win for all.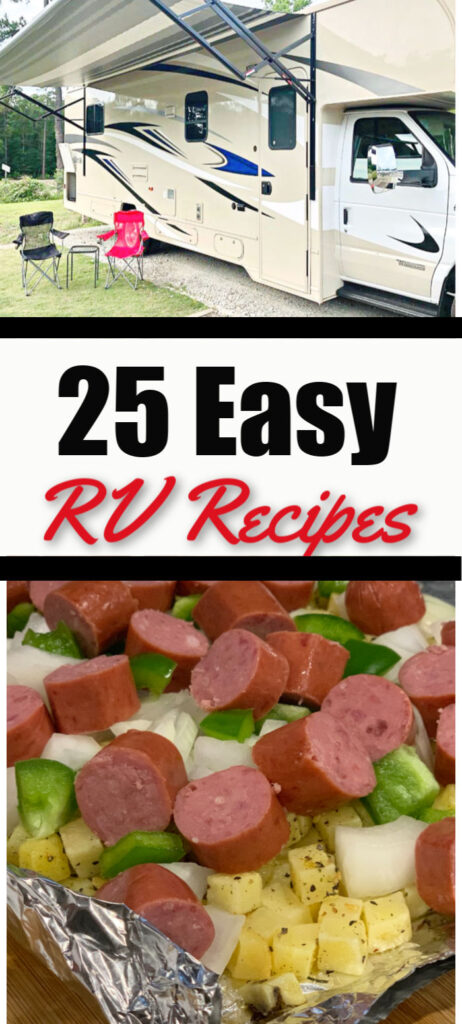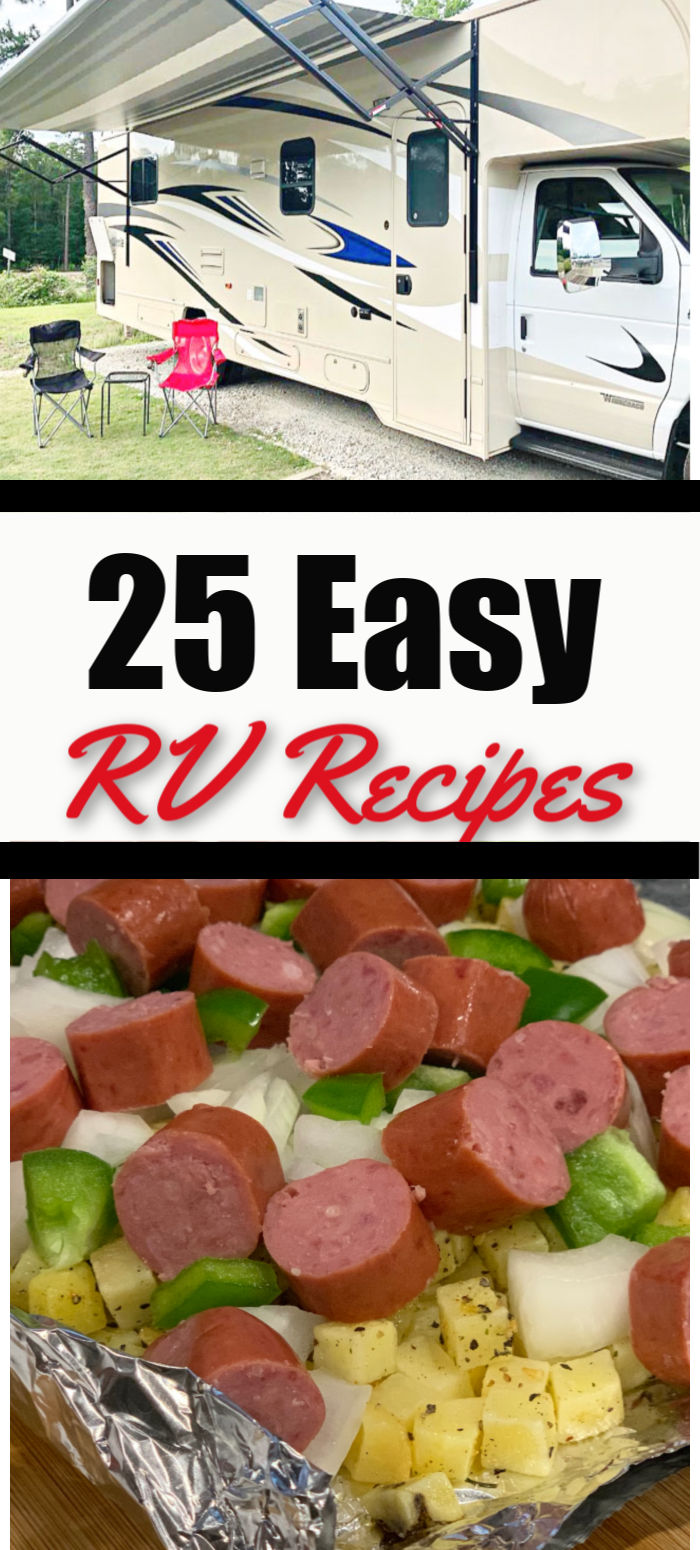 Check out these 25 Easy Camping Meals for Your Next RV Trip.  Cooking in small spaces on the go can be delicious!
Some of our Must Have RV Products:
Ninja
Some of our Favorite Travel Products:
Check out some of our other favorite destinations:
Discover the Amazing History of Lincoln, New Mexico
f you are looking for great food, deep history and you love the outdoors, then you need to visit Durham, North Carolina.
Have you ever wanted to take a river cruise? Why not think about Touring the Rhine Getaway with Viking River Cruise.
The city of Basel Switzerland is full of quaint shops, colorful houses and beautiful cobblestone streets.
More Dog Friendly Destinations & Articles:
FOLLOW US ON SOCIAL MEDIA