Beautiful Backpacking Trails in Oklahoma
We love traveling all over, and roaming the planet but you can't go on far off destinations for long vacations all the time. We do however, get to get away for a few days quite often and that usually means discovering hidden gems right in our own backyard or right next to it. We love finding new places to visit and think it is a good idea to do our research before heading out. If we can take the pups with us and do most of what we want to do that is a bonus because then we don't have to have someone house/dogsit for us and it gives us more flexibility in our schedule as to when we can go and how long we can stay. So grab your favorite hiking shoes and check out these backpacking trails in Oklahoma.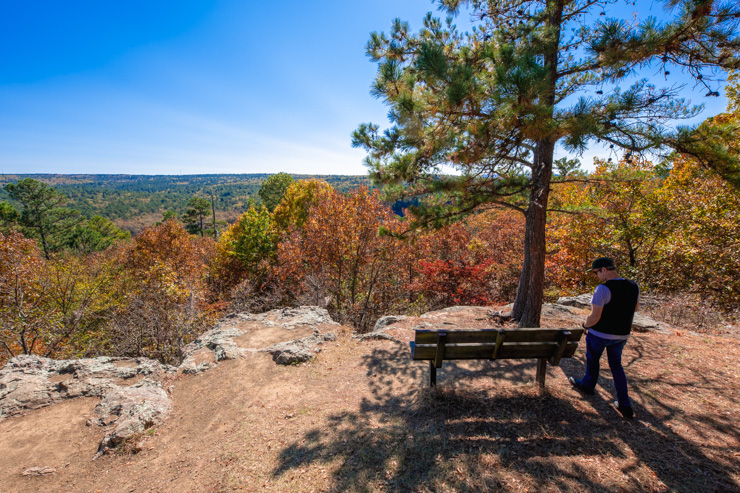 Our little camper also gives us some freedom since we aren't tent campers any more, we don't always need to find a pet friendly hotel or Air BNB. We can head out and find a new trail and a parking area for the camper and we are good to go. We love finding sites with RV hookups and picnic tables but we don't always have to be limited by those. I hope that you head out and enjoy some backpacking trails in Oklahoma even if you are only able to make a day of it. Just because you can't tent camp or take a week off of work doesn't mean you can't enjoy the days you do have right close to home. If you are reading this and you are in another state I encourage you to find hidden gems just like these close to you, and maybe when you do have some days off you can make the trek all the way to Oklahoma to come explore some of our favorite places.
Feel free to use the comment section at the bottom to tell us your favorite destination for backpacking trails in Oklahoma or where you are. Oklahoma is a state full of surprises, and that includes its hiking trails. From easy day hikes to multi-day backpacking trips for the experienced hiker, there's something for everyone in the Sooner State. In this blog post, we'll also take a look at five of the best backpacking trails in Oklahoma. I'm so glad that many are not too far from Oklahoma City and have picnic areas making for a great day trip destination. So get your hiking boots ready and start making your list of fun hikes.
What is the longest hiking trail in Oklahoma?
The Ouachita National Recreation Trail is the longest hiking trail in Oklahoma and it one of the best hikes in the state. It runs for Ouachita Mountains from Talimena State Park in southeastern Oklahoma to Pinnacle Mountain State Park in central Arkansas. The Ouachita National Recreation Trail is over two hundred miles long and follows the scenic Ouachita Mountains. Along the way, hikers can enjoy views of rivers, lakes, and forests. The Ouachita National Recreation Trail is a popular destination for both day hikes and overnight camping trips. Definitely make plans to check out at least part of the Ouachita Trail and the Ouachita National Forest.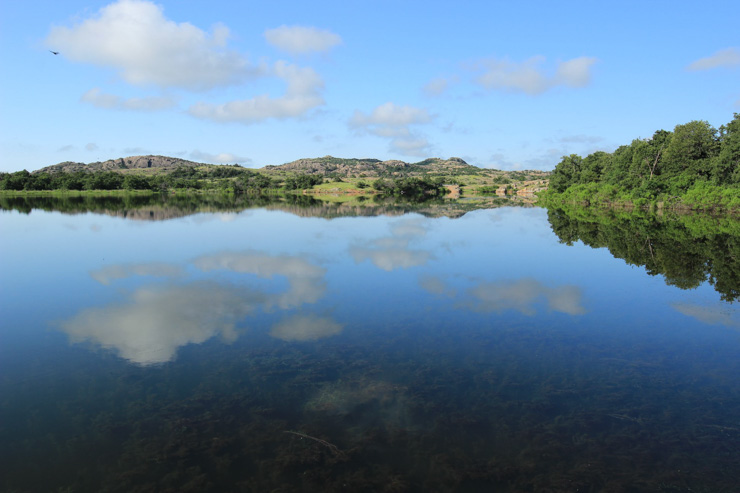 What is the Prettiest Place to Hike in Oklahoma?
There are many beautiful places to hike in Oklahoma, but one of the most scenic is the Wichita Mountains Wildlife Refuge. The refuge is home to a diverse array of plant and animal life, and the scenery is truly breathtaking. The miles of trails wind through towering limestone cliffs, crystal-clear creeks, and lush meadows. Whether you're looking for a challenging hike or a leisurely stroll, the Wichita Mountains Wildlife Refuge has something to offer. And best of all, you can enjoy the stunning views year-round. So if you're looking for a place to get away from it all and commune with nature, the Wichita Mountains Wildlife Refuge is definitely worth a visit. I will say that so many of the trails we are going to talk about are absolutely amazing though. Sometimes I am amazed to see the higher elevations in Oklahoma with more rugged terrain, but sometimes when you are driving out and the land is nice and flat like you expect Oklahoma to be you can just see so far and take in all of the dense woods, or lakes with their pine trees. So if you can't get to the Wichita Mountains area soon, have no fear, a beautiful hike is not too far away at all.
The 5 Best Backpacking Trails in Oklahoma
The Bluff Creek Trail near Lake Hefner in Oklahoma City is a great option for those looking for an easy hike. The trailhead is located just off of Highway 77 close to the city center, and the trail itself is only about 1.2 miles long. However, what the Bluff Creek Trail lacks in length it makes up for in scenery. The trail follows along Lake Hefner where you can usually count on it being a few degrees cooler than the rest of the city, making it a great option in the summer. This beautiful urban park has a parking lot just off Meridian, making it easily accessible. It is almost unbelievable how amazing it is over here since you are in the city still. Such a perfect place to visit with the kids for just a morning of afternoon hike and you can take a break in the nice shade that is all around. If you need more ways to entertain the little ones there are several playgrounds around Lake Hefner like the Lion's park on the east shore and to the south you will find Stars and Stripes park. You can boat and do other water sports at Lake Hefner like paddle boarding and kayaking, but swimming is not allowed in Lake Hefner. This is a great choice for those living right in or near OKC because sometimes you just need a peaceful hike on your day off before brunch or running all of those errands you have to do.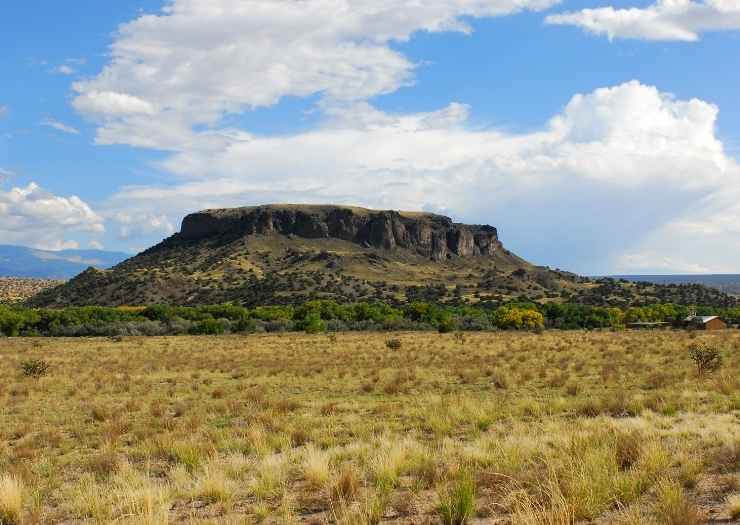 The Black Mesa Peak Trail in northwestern Oklahoma is another great option for those looking for a longer hike. The trailhead is located off Highway 325 near the town of Kenton, and the trail itself is about 16 miles long (8.4 miles one way). Black Mesa Peak is the highest point in Oklahoma at 4,973 feet above sea level, and hikers are rewarded with stunning views from the summit. If you are traveling from the Oklahoma City area, this is one of the farthest drives you will find in the state for a great hike. This trip is great for a camping destination especially if you plan to go with a group of friends. It offers online reservable RV campsites with water and electric hookups, tent campsites, picnic facilities, boat ramps, playground and restrooms with showers. Plan on having a hiking adventure with your family or friends at Black Mesa. I think this destination is ideal if you have at least 4 days to head out into nature. You will spend a good portion of your day driving and then will need to set up camp etc. Give yourself at least 2 days to explore all the trails and things to see here. If you have a telescope that travels well you will want to bring it as the night sky here is so amazing in this remote location.
For those looking for an even more challenging hike, the Winding Stair Mountains National Recreation Area in southeastern Oklahoma is a great option. The trailhead is located just off of Highway 1 and the Talimena Scenic Byway, and the main trail is 4.5 miles. The Winding Stair Mountains are some of the best hiking trails in Oklahoma and worth a visit. There are over 1.7 million acres of fresh air in the Ouachita National Forest, it is the South's oldest and largest national forest. With a total of 41.5 miles of hiking trails and 19 miles of equestrian trails there is plenty to explore. There has been a reconstruction of 6 miles of hiking trails and 9 miles of equestrian trails. They have also installed interpretive signs at vistas and historic areas on Talimena Scenic Drive so you can really explore and learn about the area. Stop at the visitor center for a detailed map of parking areas, trails and camping areas.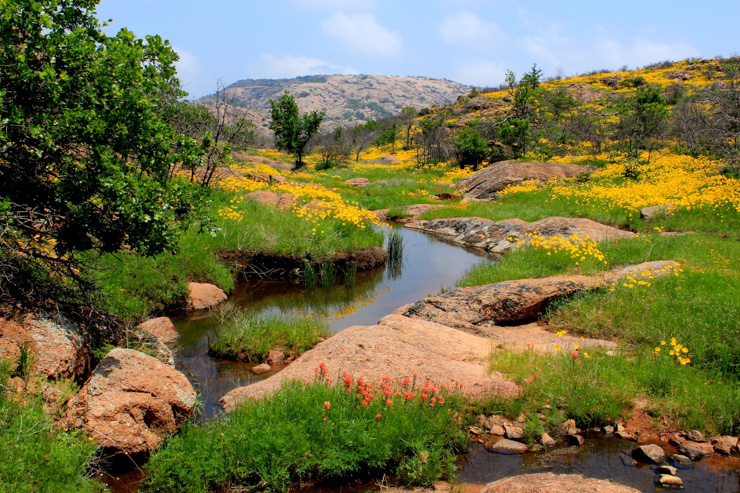 The Wichita Mountains Wildlife Refuge in southwestern Oklahoma is home to multiple hiking trails ranging from easy to moderate in difficulty. The refuge is accessible from multiple highways, and there are several campgrounds located within its boundaries. With miles of hiking trails to choose from, visitors to the Wichita Mountain Wildlife Refuge are sure to find a hike that's perfect for them. They start out with a tiny .1 mile hike to tour the Environmental Education Center Trail and go up to the narrow trails like the Bison Trail that is 5.48 miles, with over a dozen trails that range somewhere between those. They have plenty of trails that are 1 mile or less that would be great if you have smaller kids or older adults with you that can only handle the easy level trails. A late afternoon hike to explore rock formations and rolling hills is sure to be a crowd pleaser at this popular spot. This park is great for hunting, fishing, backpacking, camping, picnicking, biking, bird watching, boating, climbing, running and wildlife watching, they offer so much more than just a good hike.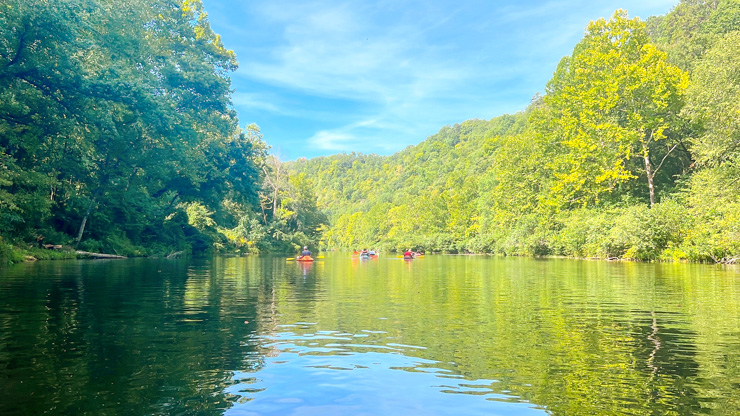 Another place we love to visit for the nature trails is Beavers Bend State Park. We love going to this area and getting a cabin because there is so much to see and do here or even finding a great spot to camp. We have several posts on traveling to Broken Bow and Hochatown you can check out here.
For hiking make sure to check in at the Forest Heritage Center and get your map of the trails and check in. They have 5 nature trails that are right at one mile or less and very easy to walk. Then they have some trails for more agile and experienced hikers. If that is more your speed check out the Skyline Trail, but only for the experienced hikers. Though only five miles in length, there are steep climbs and descents, and several creek crossings, so you can get in that workout and really explore nature. You will access the Skyline Trail just across from the Dogwood Campground. Dogs that are leashed are allowed on this trail. We have found so many places to visit in this area we could spend weeks here and would love for you to go check out some of our favorite stops along the way.
Conclusion: 
Oklahoma may not be known as a hiking destination, but that doesn't mean that it doesn't have plenty to offer hikers of all skill levels. From easy day hikes to multi-day backpacking trips, there's something for everyone in the Sooner State. So get out there and explore all that Oklahoma has to offer and hit those backpacking trails in Oklahoma!
More Places to Visit in Oklahoma
FOLLOW US ON SOCIAL MEDIA
Don't forget to invite your friend's to our Facebook groups! We would also love to see your vacation pictures!