25 Awesome Camping Quotes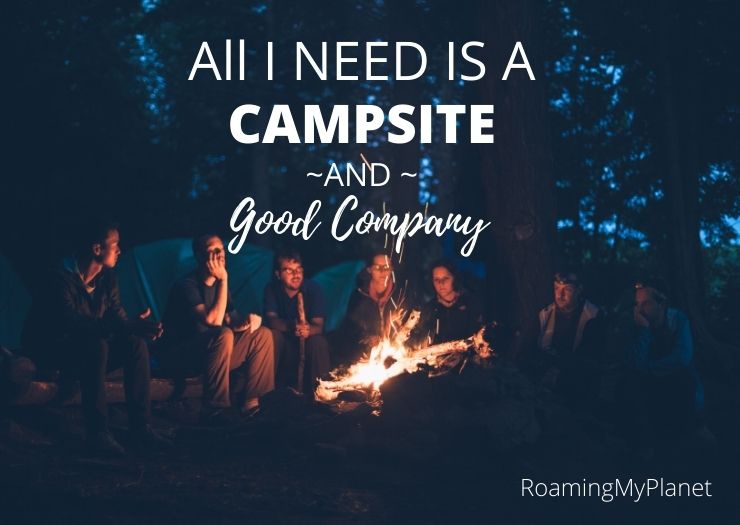 We have all heard funny, inspirational and thought provoking camping quotes. My problem is I can never remember them! So I decided to make a list of my favorite camping quotes. We hope this inspires you to head out to your local campgrounds.
Camping Quotes:
I'm sorry what I said when we were parking the camper.
Camping… When you spend a small fortune to live like a homeless person.
Home is where you park it.
I don't need therapy, I just need camping.
Life is better by the campfire.
Campers have 'smore fun!
I googled my symptoms. Turns out I just need to go camping
Wander often, Wonder always.
Just another coffee drinker with a camping problem
Camping hair, don't care.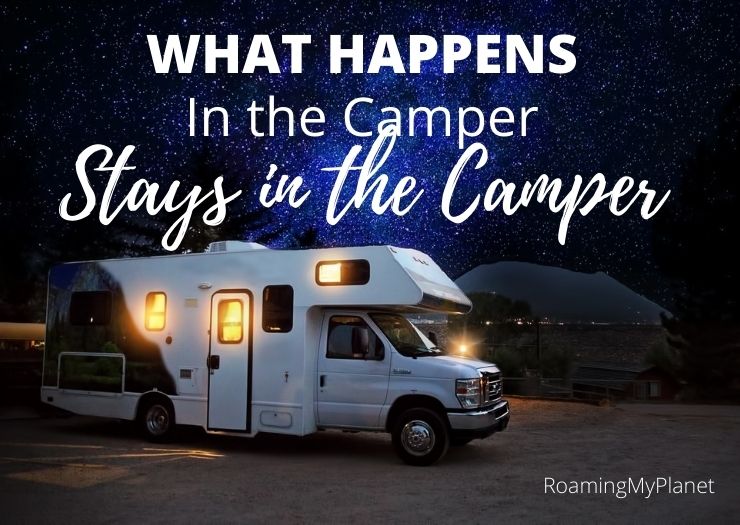 Some 'smore camping quotes:
A bonfire is basically a nightclub in the mountains.
I do have a retirement plan… I plan on camping.
Leave the road take the trails
Sloth Hiking Team: We will get there when we get there.
You had me at "Let's go camping"
Think outside… No box necessary
That weekend was "in tents"
Campers going to camp
You don't have to be crazy to camp with us. We can train you.
Wander without a reason or purpose.
Actual "quotes" on camping:
"A great many people, and more all the time, live their entire lives without ever once sleeping out under the stars." – Alan S. Kesselheim
"If you can survive camping with someone, you should marry them on the way home." – Yvonne Prinz
"It always rains on tents. Rainstorms will travel thousands of miles, against prevailing winds for the opportunity to rain on a tent." – Dave Barry
"I felt my lungs inflate with the onrush of scenery. Air, mountains, tree, people. I thought: this is what it is to be happy." – Sylvia Plath
"The glories of a mountain campfire are far greater than may be guessed… One can make a day of any size, and regulate the rising and setting of his own sun and the brightness of its shining." – John Muir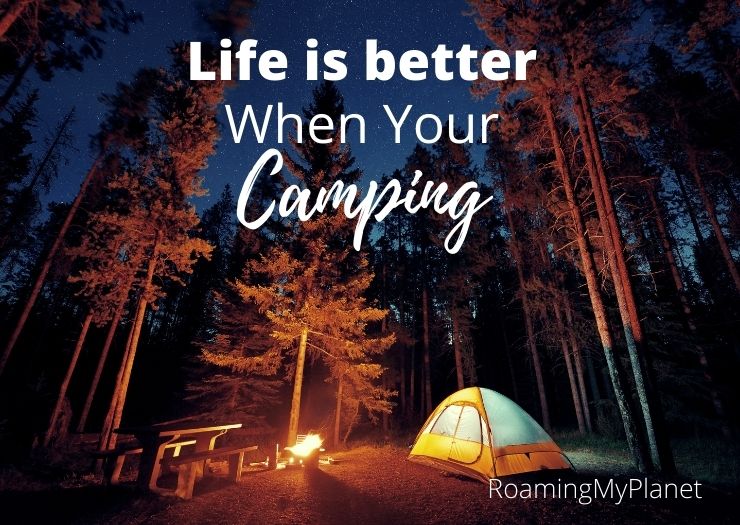 Bonus camping quote:
"Whatever form it takes, camping is earthy, soul-enriching and character building, and there can be few such satisfying moments as having your tent pitched and the smoke rising from your campfire as the golden sunsets on the horizon – even if it's just for a fleeting moment before the rain spoils everything." – Pippa Middleton
Now get out and go camping! Enjoy the outdoors… Be one with nature…Hike more, worry less…
How I Earn Free Camping Gear:
Your're probably thinking yeah right, there is no way I can earn free camping gear. That's ok I was skeptic too, til my mom was like no this works! I mean who is going to tell mom she is wrong?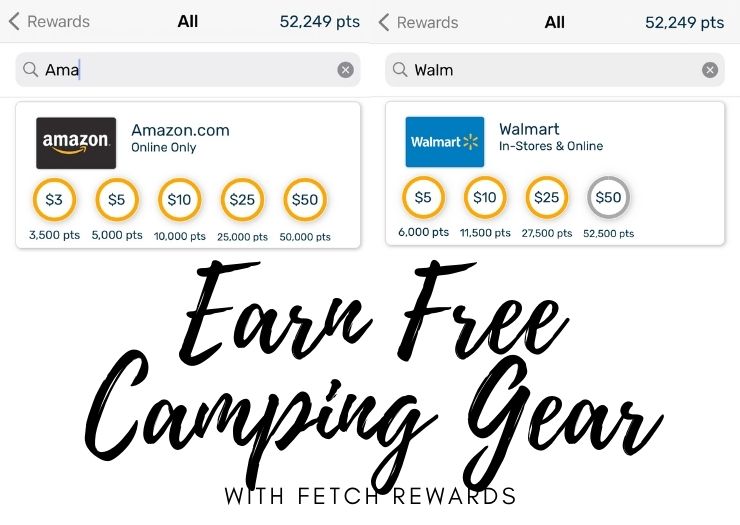 So basically all you need to do is download the Fetch Rewards app and enter the code: EF9PC and scan any grocery, hardware store, pet store or gas receipt within 7 days and you will get a bonus of 2,000 points. Grocery receipts can be up to 14 days old. You will get points for every receipt you scan and bonus points for certain brands. Then you can redeem those points for FREE gift cards like Amazon, Walmart, Cabelas and many more! As you can see I have enough points in my account right now to redeem for a FREE $50 gift card!
Check out our other camping related articles