The Best Campfire Cheesy Potatoes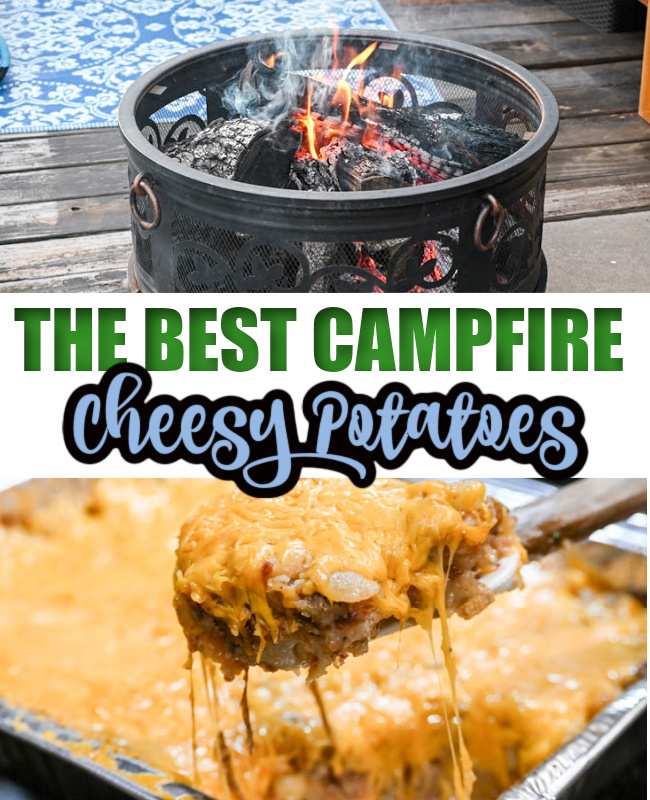 Have you ever had a side dish that you could eat as the entree? These Campfire Potatoes do it for me. They can go with just about everything too. It's my go to side dish when I'm grilling for family and friends. It is also great to make when we are tailgating for the big game. Plus since you cook it on a grill, it makes it a great choice for when you are out camping!
I guess I really should thank my cousin for introducing me to this awesome campfire cheesy potatoes recipe. After all it's his recipe that he cooks for his customers at work for all of their tailgate events and he was kind enough to share it with us.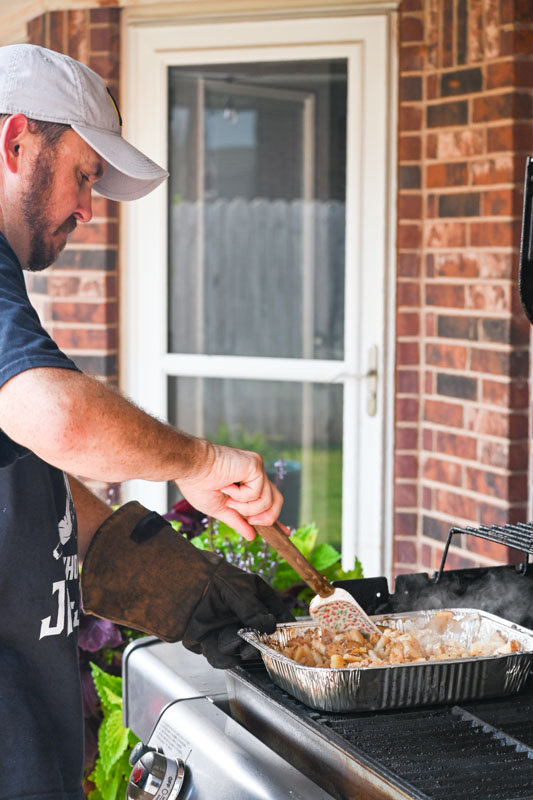 Proper Prep is Key
The most important thing is cutting your potatoes. Too thick and they will take forever to cook and you will burn the potatoes on the bottom. Too skinny and they will just fall apart when you go to mix everything up. About an 1/8 of an inch is best. I used a mandoline to make sure I had even slices.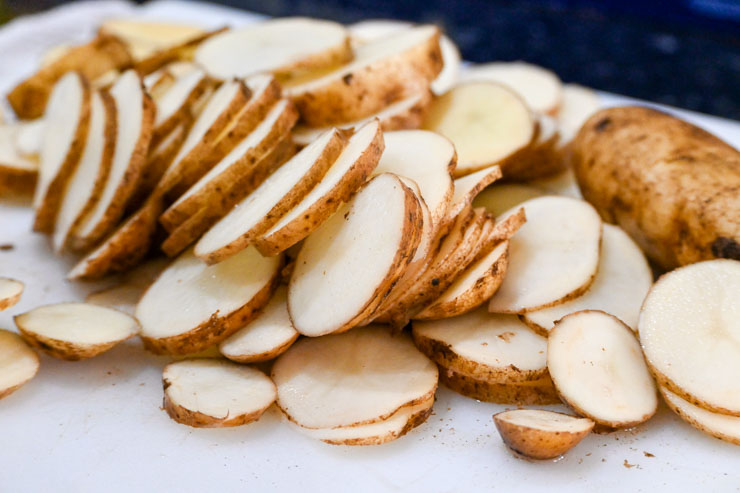 Perfect Pan Size
This is an easy recipe to either scale up to feed more people or scale back if it's just a couple of people you want to feed. We made this recipe in a 9×13 aluminum baking pan. This will feed about 6-8 people with no problems (unless your family fights over leftovers!). Just make sure to keep the proportions the same and you will be good!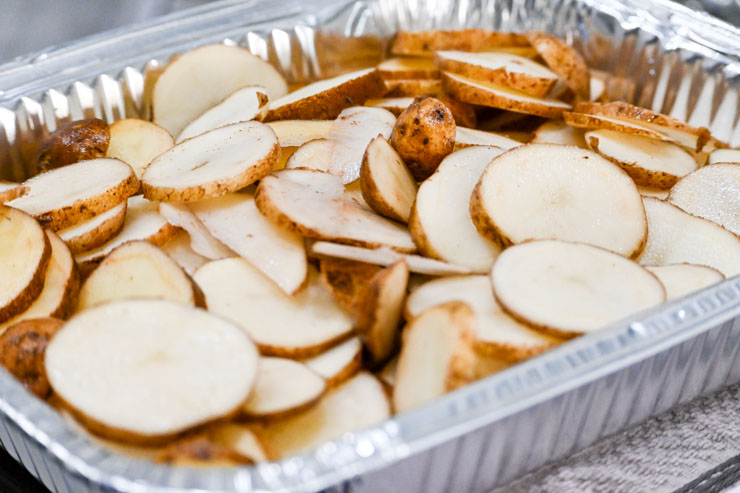 Tasty Campfire Potato Tip
If you have the time to season the potatoes beforehand do it. Just put your sliced potatoes in your aluminum pan and add your onion soup mix. Use you hands to mix it up really well. Make sure you try to separate the potato slices. They like to stick together. Then just cover it up with some aluminum foil and stick in the refrigerator or ice chest until you are ready to cook them. 30 minutes to an hour before is fine.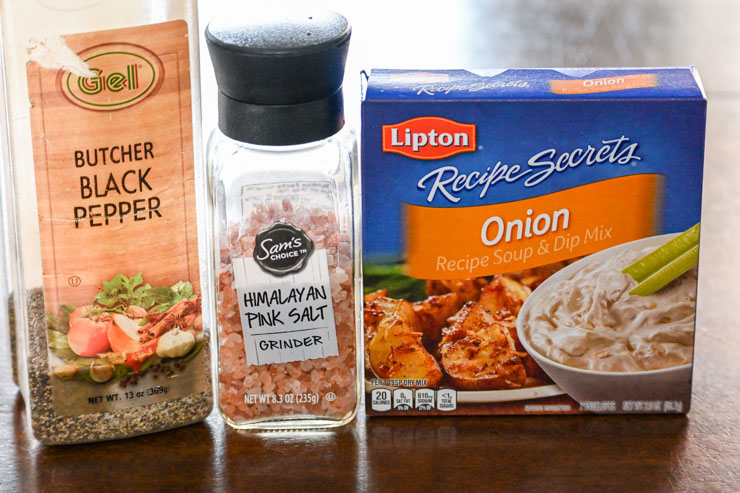 Time to Cook
When I cook this on the grill I like to cook it on medium low. If you are cooking these Campfire Potatoes when you are out camping. Just make sure they are not over the hottest part of the fire. Of course the hardest part is waiting and not stirring. Just leave them alone and let them cook. Just check on them every now and then to see when they are getting fork tender. It should take about an hour.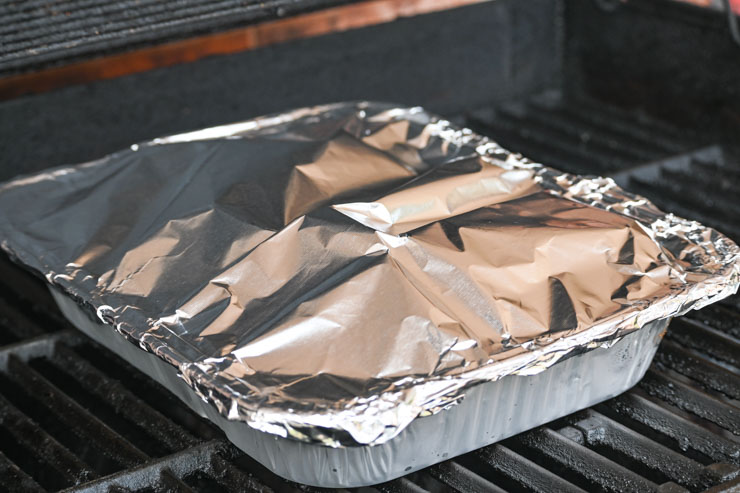 When the potatoes are fork tender it's time to add the rest of our ingredients. I used a 4.5oz bag of bacon crumbles when I'm cooking it in the 9×13 aluminium pan. Just sprinkle the whole bag evenly over the potatoes. Then add the ranch dressing. I use about a 1/4 cup but you can always add more if want. Just beware it could make a mushy mess if you add too much.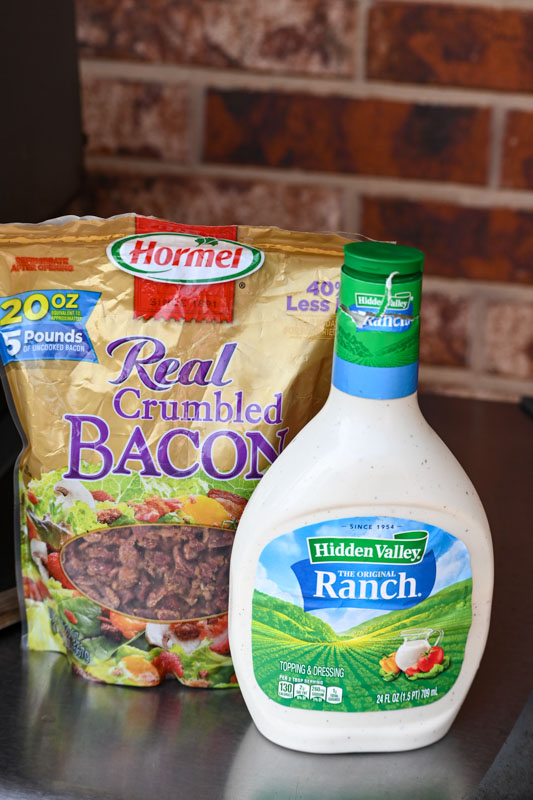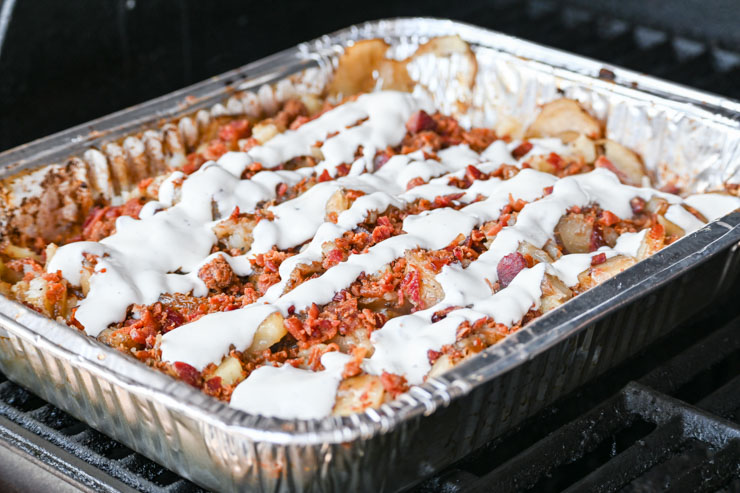 Time to mix up those new ingredients in the pan with the potatoes. Now is a good time to see if you need more ranch or bacon. This is also your last chance to add salt and pepper before you serve so now is a good time to taste.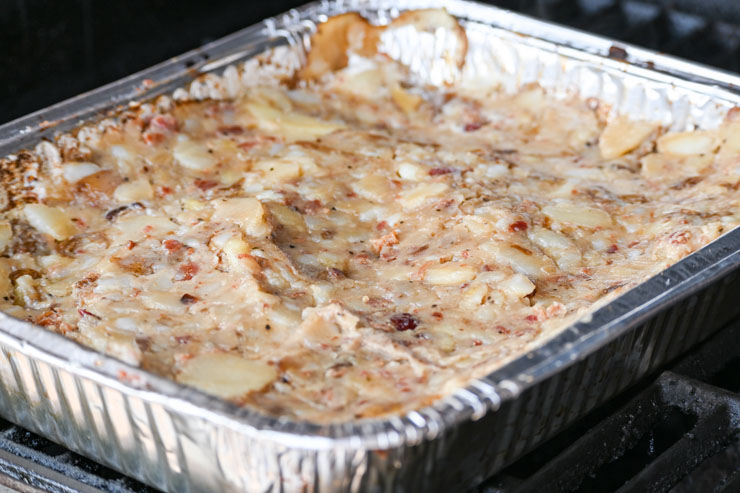 CHEESE!!!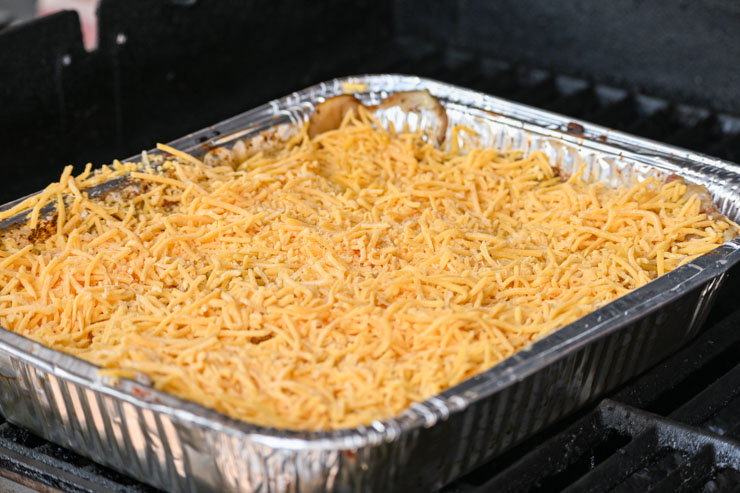 What makes these campfire potatoes even better is CHEESE! I add a full bag of cheese (about 2 cups) to these bad boys! Just add it on top and cover it back up. It's at this time that I turn off the heat and let it sit there and get all melty and delicious.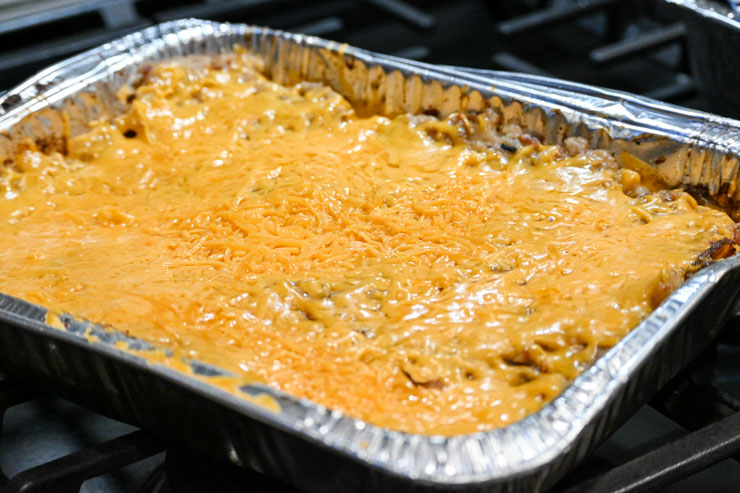 Now for the Best Part
It's now time to enjoy these campfire potatoes! Just watch the people around you. These have been known to cause world wars... Well not really world wars but some people have been elbowed out of the way when they went in for seconds!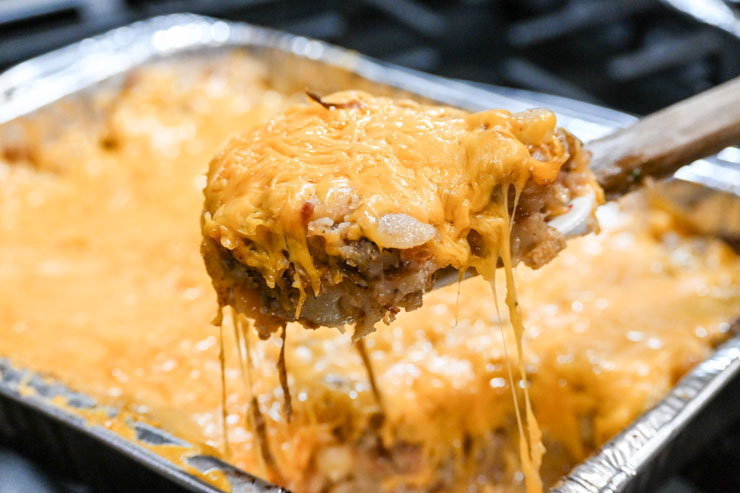 Yield: 2
Campfire Foil Pack Potatoes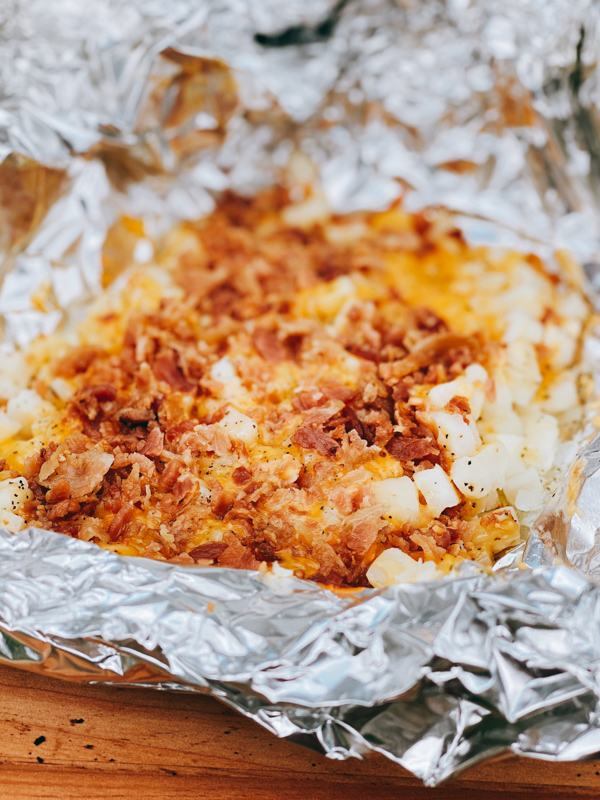 Foil Potatoes on the grill is a classic camping side dish! Pair it along with grilled chicken, steak or BBQ!
Ingredients
1/2 bag of frozen diced potatoes
4 tbsp. butter
1/4 cup of cheddar cheese (more If you like cheese like I do!)
4 tbsp. sour cream
Salt and pepper to taste
1/4 cup of bacon bits
Instructions
Preheat Grill to medium heat (about 350-400 degrees).
Take about 2 ft. of foil and fold it in half.
Fold up the sides a little so the food won't fall off the foil.
Add frozen potatoes to center of packet and add 1 tbsp. of butter in each corner on top of the potatoes.
Add salt and pepper (to taste), and add cheese and bacon bits. Add any other optional toppings such as peppers.
Grill at medium heat for about 30 minutes.
Add sour cream before serving.
Enjoy!
Notes
Easily double ingredients for the full pack of potatoes. We recommend doing at least one pack per half bag, to ensure potatoes are thoroughly cooked in 30 minutes.
Nutrition Information
Yield
2
Serving Size
1
Amount Per Serving
Calories

460
Total Fat

37g
Saturated Fat

21g
Trans Fat

1g
Unsaturated Fat

13g
Cholesterol

90mg
Sodium

694mg
Carbohydrates

24g
Fiber

3g
Sugar

2g
Protein

11g
More Recipes to Impress
This Campfire Queso recipe will be a huge hit at your next get together.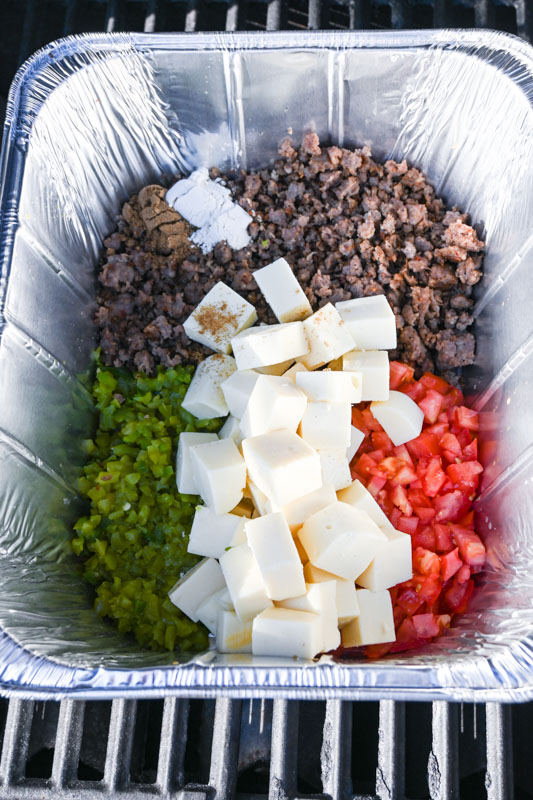 Traveling in an RV? Check out these 25 Easy RV Recipes.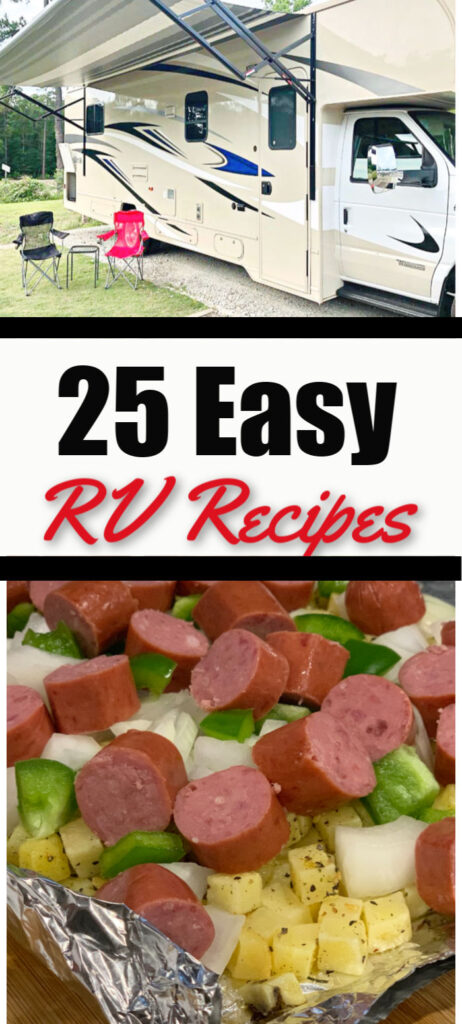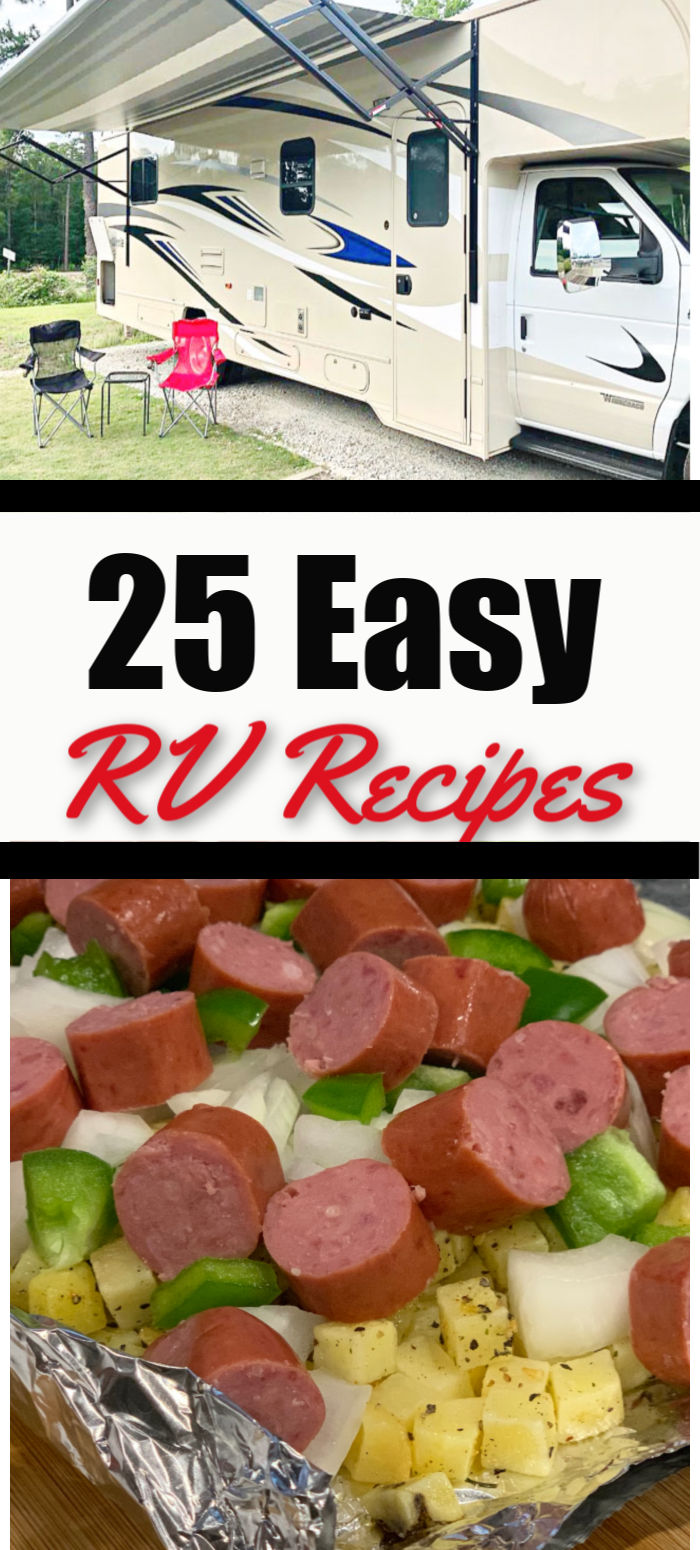 Awesome Camping Articles You Should Check Out
Take Our Camping & RVing Like a Boss Course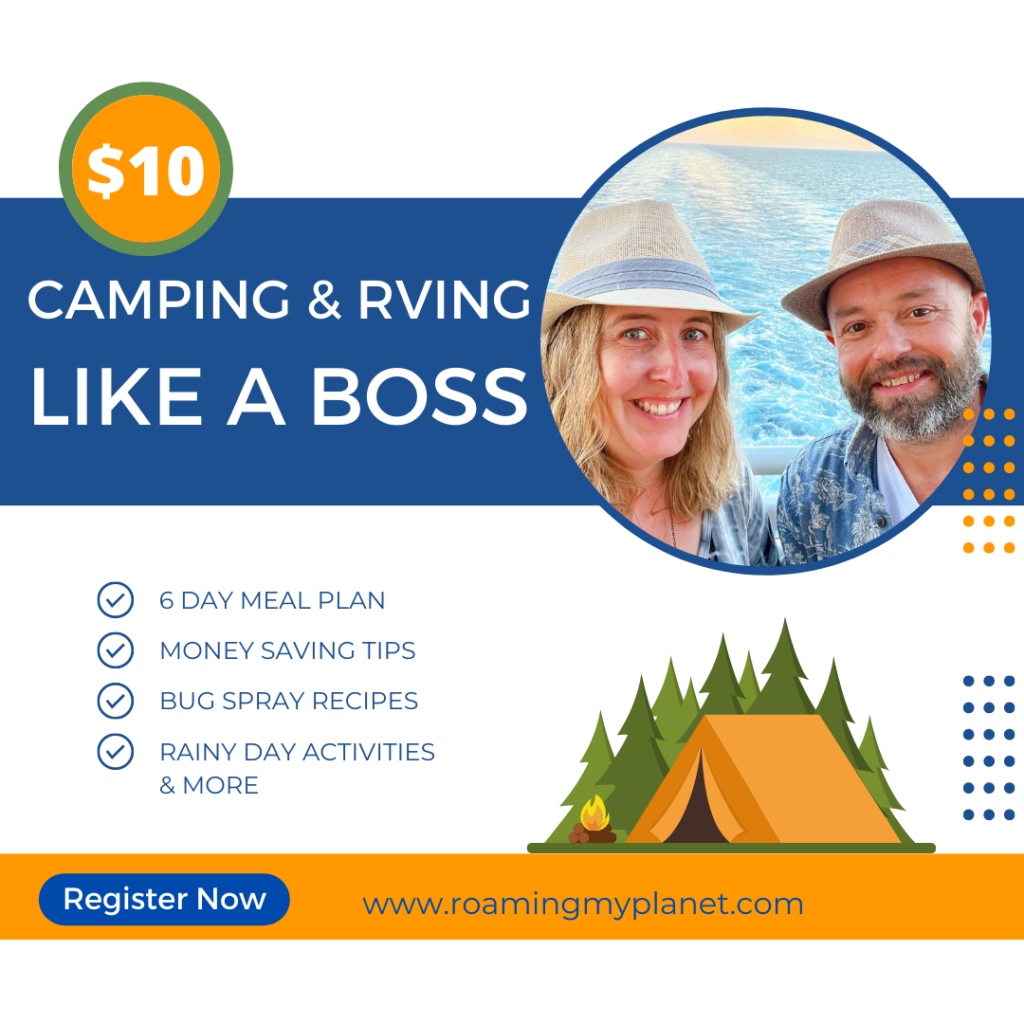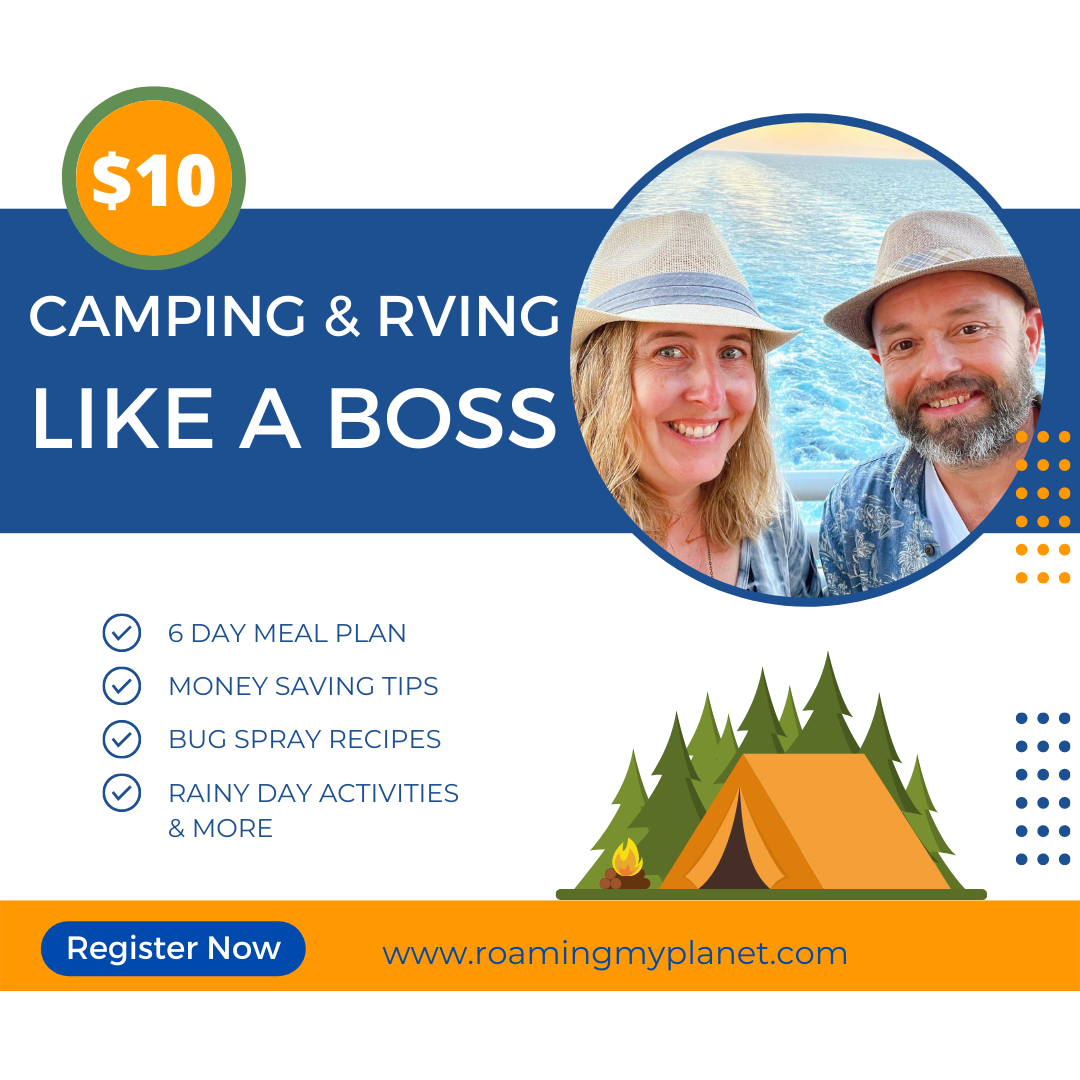 Looking to get the most out of your camping or RVing experience? Then this course is for you! Camping & Rving Like a Boss offers tips and tricks that will help you save time and money, so that you can enjoy your trip to the fullest. Join our Course.
My Favorite camping Supplies
FOLLOW US ON SOCIAL MEDIA
Don't forget to invite your friend's to our Facebook groups! We would also love to see your vacation pictures!