Camping in the Winter With Your RV
Camping in the winter can be just as much fun as the summer time with the right preparations. No matter what size RV you have. From a pop-up to a Class A motorhome, you can can great time and not have to sacrifice anything. So let me show you what I've found helpful when you want to camp in the winter.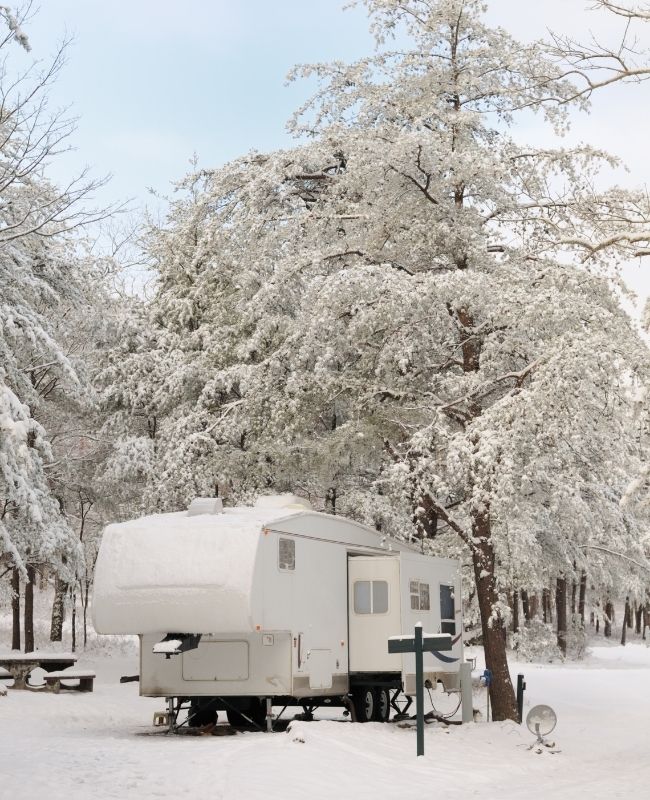 First thing first…
When camping in the winter with your RV, the 1st thing you need to do is stay dry. Before winter gets here you should check your pop-up or RV for any leaks. This is important because if your camping and it snows your pop-up or RV may be snow covered. When that snow melts it will find any holes or cracks you have. So by taking a little time to check and double check for leaks will save you time, money, and headaches later on down the road.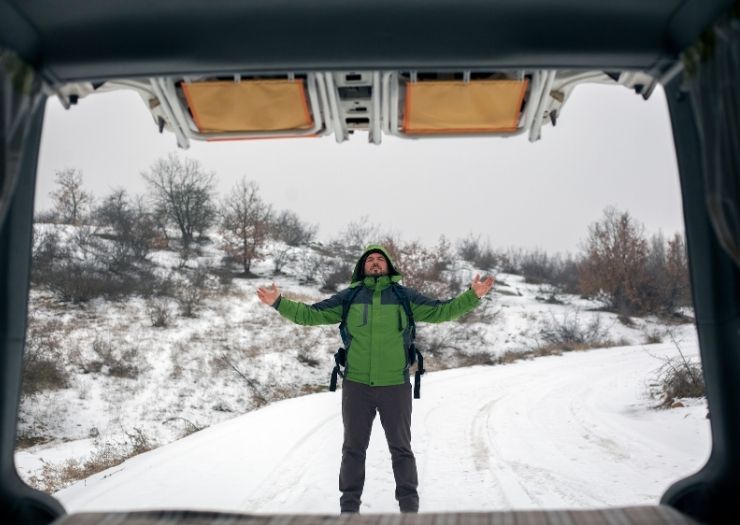 Brrrrr…
Next on the list is staying warm. Depending on where you are camping, temperatures at night can get kinda cold. If you are camping in a RV the cold might not be a big issue. But in a pop-up or a small pull behind it may get a little chilly at night. Here are some things we have found to help.
Bubble Reflective Foil Insulation  This is perfect for zipping up in windows in your pop-up. Not only does it insulate in the winter. It reflects the sun in the summer to help keep you cool.
Ceramic heater– These do a great job heating up your room and don't take up a lot of space. They do run on electricity so no need worry about propane.
Propane Heater– If you are boondocking then a propane heater is more of what you need
Insulate your water lines- If you haven't insulated your water lines you can always drain your lines before the weather turns freezing.
Let the water drip– Just like at your house, you can let your water drip when the temps go below freezing. But this more of a last resort
Tank Heating Pads– They can be applied to water tanks and freshwater lines to help keep them from freezing.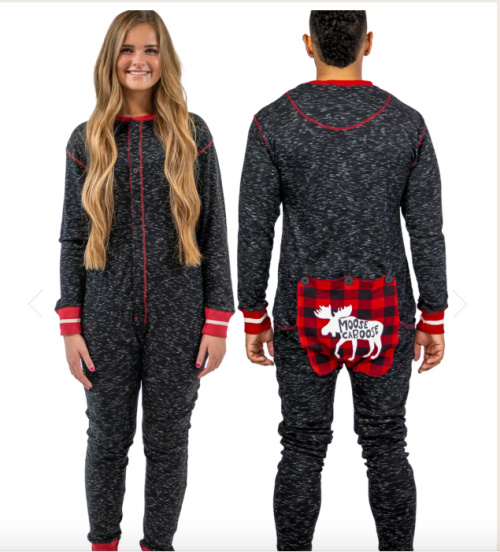 LazyOne Pajamas -I also recommend these awesome onesies for LazyOne. They are absolutely adorable and so comfy. The Moose Caboose design has just enough classic style mixed with a fun functional flap. Perfect for Family Matching Pajamas, even Christmas Matching Pajama pictures! A modern take on the classic long john, Flapjacks are the tradition of the past, the fashion of the future, and the oh-so-comfy pleasure of the present.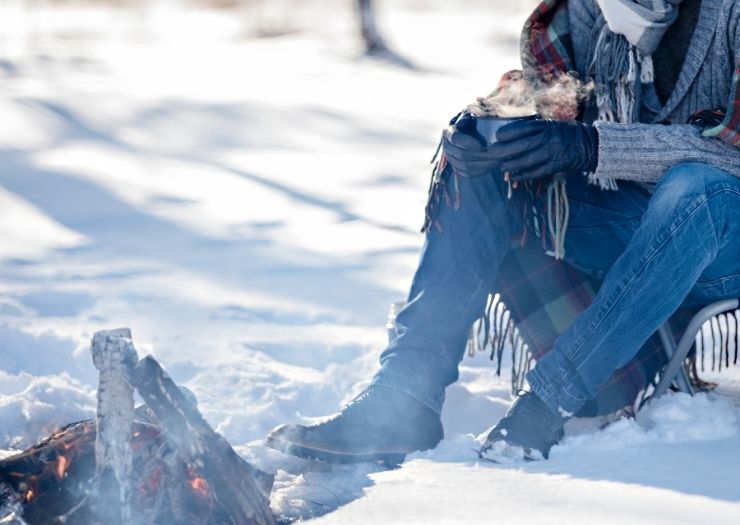 Enjoy the quiet…
One of the great things about camping in the winter is most campgrounds are less crowded. If you enjoy the peace and quiet and just want to enjoy nature, then winter is time for you. One of my favorite things is sit by the campfire and enjoy some coffee. On those really cold mornings I will grab my favorite camping blanket sit by the fire. At a safe distance of course.
Wintertime camping…
Camping in the winter can be an enjoyable experience with just a little preparation. Make sure to read the campground rules and regulations regarding fire pits. Also check to see if there are any generator restrictions. So go pack up your favorite coffee mug and get out and enjoy the outdoors!
Awesome Camping Articles You Should Check Out
How I Earn Free Camping Gear:
You're probably thinking yeah right, there is no way I can earn free camping gear. That's ok I was skeptic too, til my mom was like no this works! I mean who is going to tell mom she is wrong?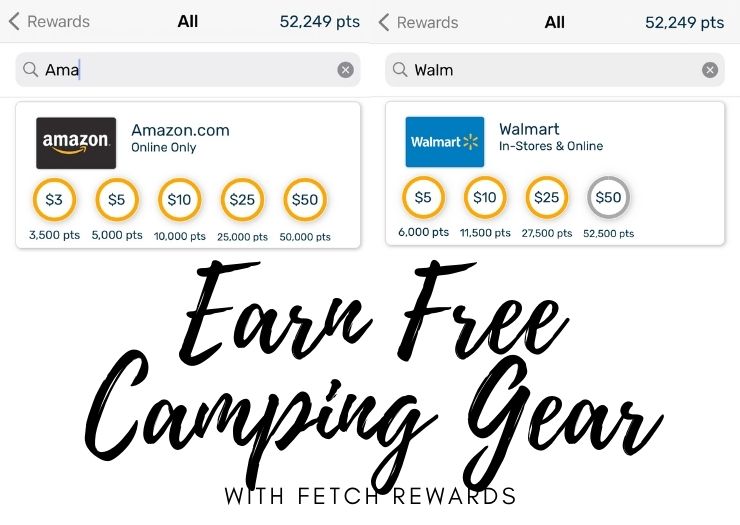 So basically all you need to do is download the Fetch Rewards app and enter the code: EF9PC and scan any grocery, hardware store, pet store or gas receipt within 7 days and you will get a bonus of 2,000 points. Grocery receipts can be up to 14 days old. You will get points for every receipt you scan and bonus points for certain brands. Then you can redeem those points for FREE gift cards like Amazon, Walmart, Cabelas and many more! As you can see I have enough points in my account right now to redeem for a FREE $50 gift card!
FOLLOW US ON SOCIAL MEDIA
Don't forget to invite your friend's to our Facebook groups! We would also love to see your vacation pictures!