Camping Hack: Reuse Old Creamer Bottles
Reuse Old Creamer Bottles–store tomatoes and other veggies to keep flies away. Also great for milk ( no more soggy milk carton), tea, bagged snacks, rice and more!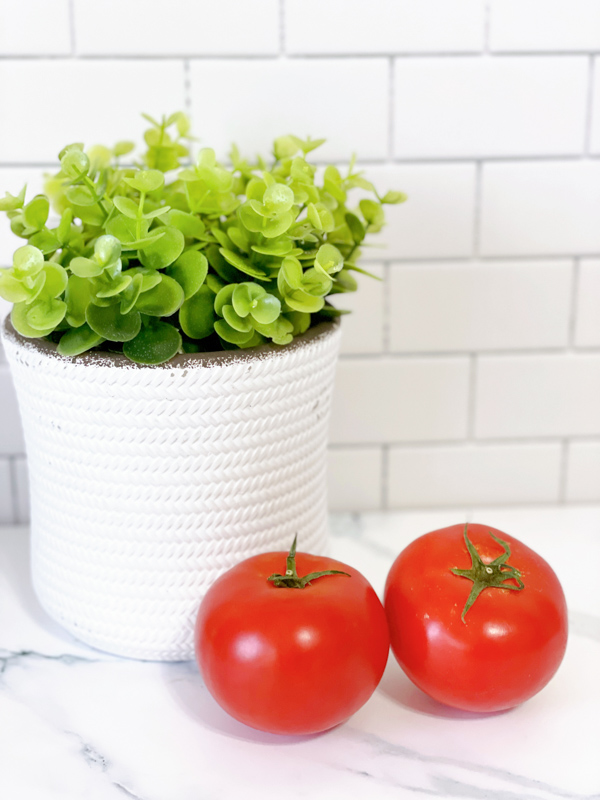 Camping Hack: Reusing Old Creamer Bottles
I am always looking for new camping hacks, now that we have our new little pop-up camper! You can read about it here if you're interested in joining us on that journey or have your own camper.
One thing about a pop up is that the kitchen area is pretty minimal. Unlike larger full size campers, you really only have a few cabinets to work with. This means you have to be super creative with storage options. Things are stacked on top of each other. Chances are, things will be squished and crushed eventually if they are stored in soft containers or bags.
Ziplock bags are a must when camping, but you can't put anything in them that can be ruined if a family member accidentally tosses another item on top of it in a cabinet. :Not to mention getting punctures or holes in them. That would never happen, right?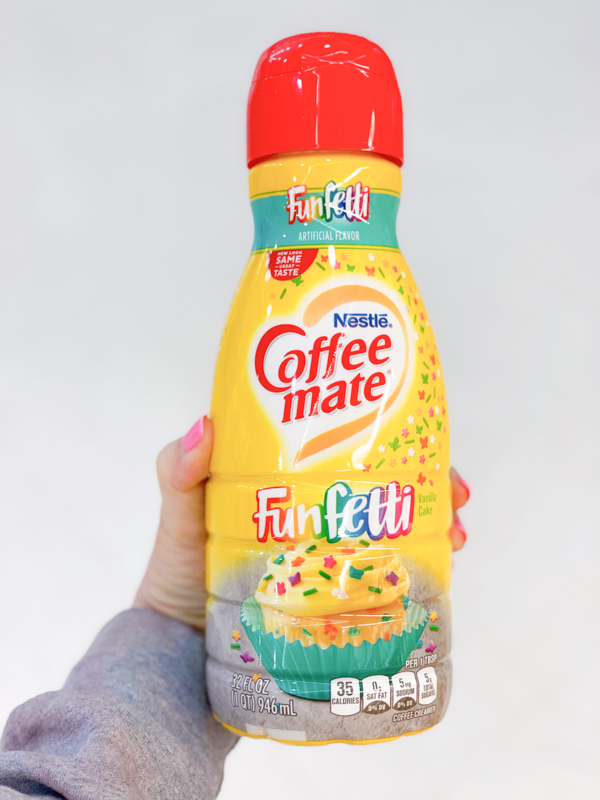 I discovered these Coffee Mate Creamer Bottles work amazingly well for food storage. The best part is that each one has the spout, so they will work for liquids and small foods. I like the Coffee Mate brand because their bottles are clear, I tried using the international delight bottles but their bottles are frosted and not clear.
They fit inside the doors of most fridges, so you don't have fruit or vegetables falling out when you open the fridge door. I love to store tomato slices in them, since they keep bugs and flies off fresh foods. They also allow you to bring along a small bottle of orange juice or milk without having to figure out where to store a larger container.
My friends who have kids have mentioned that they make really great storage for snacks that can be ruined by getting wet. If you are a mom you've probably experienced picking up that bag of Goldfish crackers and realizing it was set in water and the bag is now mush!! Not good. These are great for snacks for kids and toddlers.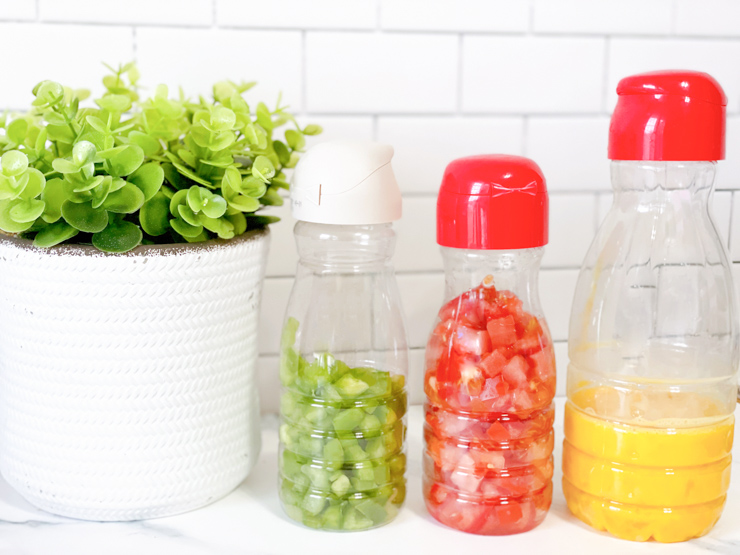 Ways to Store Snacking Vegetables, Store Tomatoes and More:
Here's an idea list for ways to reuse coffee creamer bottles. Save this easy camping hack to your Pinterest board or camping supply list:
Store tomatoes & onions
Rice
Popcorn
Celery
Carrot sticks
Broccoli
Orange juice or any juice or tea
Milk
Kids' snacks like Goldfish
Cereals
Fruit Slices– keep the bugs off!
Dry baking goods like Bisquick
Laundry Detergent
Fabric Softener
If you don't use a lot of coffee creamer, be sure to ask friends and family to save their creamer bottles for you to use. Most people love to reuse and recycle items like this, so you can gather up a few pretty fast.
What other cheap and free storage options work?
With camping we know that you need to bring along items that can be disposed of. Sometimes you don't have access to water sources to wash dishes, and no one wants dirty dishes in the camper for days. Save these containers which can be easily disposed of as needed:
Great Value Lunchmeat – comes in a plastic container great for reusing
Hillshire Farm Lunchmeat containers
Folger's Coffee containers to store plastic utensils
A pill container to store small amounts of spices (use a new one from the store).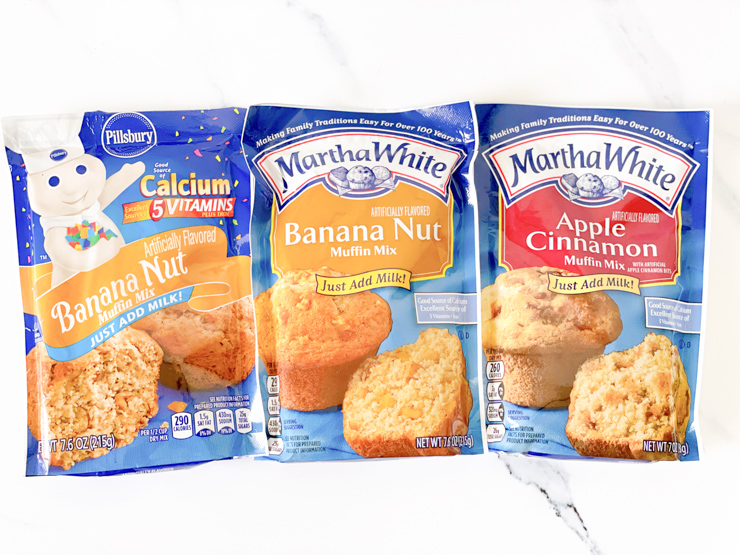 Don't miss this easy and fun personalized pancake hack for camping! Easy Muffin Mix Pancakes!