If you're like most people, you love to travel but hate the thought of spending a lot of money on airfare and hotels. Well, did you know that there are a few ways to score free travel? By using credit cards with rewards programs, signing up for airline miles offers, and taking advantage of hotel discounts, you can travel without breaking the bank. So read on to learn more about how to get free travel!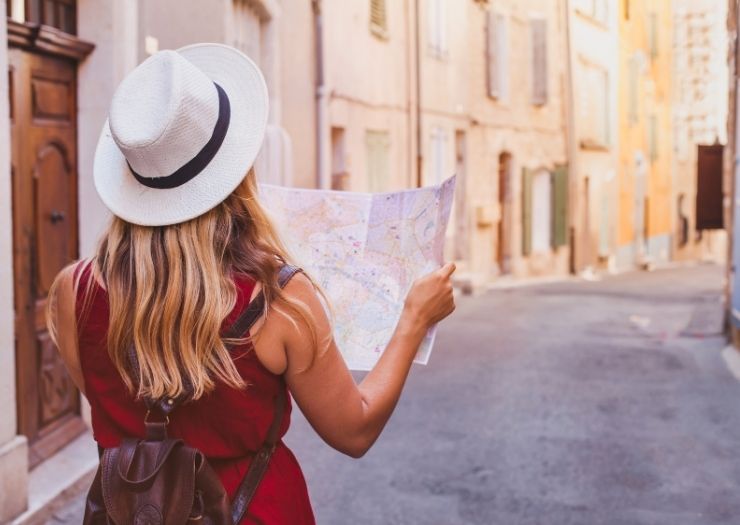 One of the easiest ways to score travel is using reward apps. Here are a few of my favorites: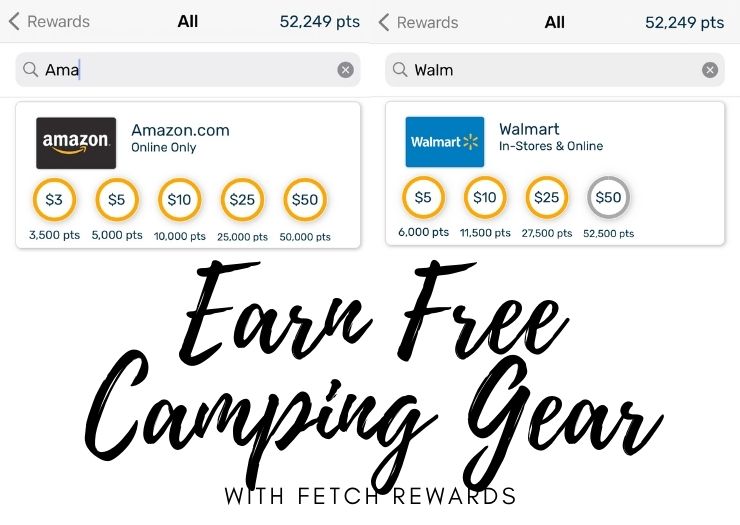 Fetch Rewards: I use the Fetch Rewards App to scan grocery receipts, earn points then turn those points into free gift cards for AirBNB, Delta Airlines, Hotels.com,Southwest airlines, Uber, Celebrity Cruiseline, princess cruisline and more: Use code: EF9PC for 3,000 bonus points when you sign up. Grocery receipts can be up to 14 days old.
I say grocery receipts because thats what you earn the most on , but honestly you can use receipts from Home Depot, Lowes, PetsMart, PetCo and more.
You can also earn free travel gear or food if you wanted to try for a Walmart or Amazon Gift Card.
Hopper:
Unlocking free travel with the Hopper app is a breeze! By leveraging its smart features and strategic booking, you can earn exciting travel perks without breaking a sweat. Keep an eye out for price predictions and fare alerts to snag the best deals on flights and hotels. To make the deal even sweeter, use code "ConsumerQueen" during your booking process to enjoy a generous $25 discount on your first hotel stay. With Hopper's savvy insights and the added bonus of the discount code, your journey towards cost-effective, memorable travel experiences is well underway.
Shopkicks: The shopkicks app is a free mobile application that allows users to earn points, or "kicks," for walking into their favorite stores. Those points can then be redeemed for free travel gift cards from popular retailers such as Amazon, Target, and Starbucks. The app is available for both iPhone and Android devices, and it is currently being used by millions of people all over the world. In addition to earning points for walking into stores, users can also earn kicks by scanning barcodes, making purchases, and referring friends. With so many easy ways to earn points, shopkicks is the perfect way to save up for your next vacation. Use code: CONSUMERQUEEN and get $5 Free,
Miles: Download the Miles app and earn free gift cards and travel discounts. Click here for a bonus code and more information.
Use Customer Loyalty Sites and Apps: When booking travel such as hotels, try to use sites like Hotels.com or Choice Hotels who reward you with a free rooms for being a loyal customer. Most hotels do have their own rewards programs. Also don't forget about your airlines frequent flyer rewards programs as well. When you rack up loyalty points and get to a certain tier, many airlines will give unsold first class flight upgrades to those in their top tier memberships.
Use a Travel Rewards Card: Sign up for the Best Travel Rewards Card. Use travel points to score free vacations. The Points Guy has a lot of info for your to read. Who doesn't love free travel?
Sign Up to Listen TimeShare Programs: Ok this isn't my best tips because timeshare people can drive you crazy but if you have patience and you are great at saying know you could score free theme park tickets, hotels stays and complete vacation packages. My cousin does this and she travels for free a lot. Some people would rather just pay for their own vacation than sit through one of these lol.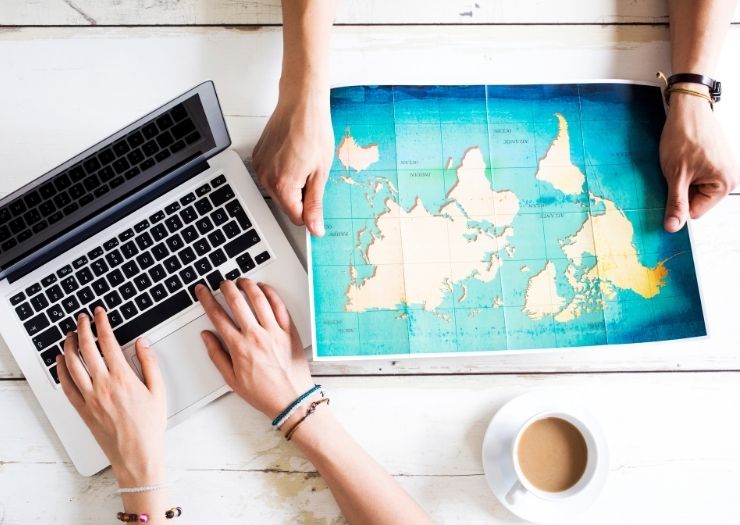 Write About What You Love: Notice I didn't say become an influencer. This one of the harder ways to get free travel. As a travel writer I was already writing naturally about the places we loved to visit and we had our established social media channels already where we also shared. We started reaching out to CVB's, Resorts and more letting them know who we were and why our audience would be a great fit for collaborations. It's not just about trying to become an influencer overnight. You need an authentic voice. Start with writing and sharing about the places you love naturally and gain an audience.
Once you have your feet wet and you have a good foundation start reaching out to those places you love. Also when I say Free Travel in this situation, it's not necessarily free. You still have to work for it. the time it takes to create great authentic posts and engaging social media, editing photos and more.
Discounted Travel: Getting discounted travel is always a great place to start. You can use sites like Kayak, TripAdvisor, Expedia, Priceline, Skyscanner and Momondo for cheap flights and more.
we hope that some of these free travel tips were useful and feel free to let us know if you have more we should add.
FOLLOW US ON SOCIAL MEDIA
Don't forget to invite your friend's to our Facebook groups! We would also love to see your vacation pictures!
Great Destinations for Couples