Complete Camping Guide for Greenleaf State Park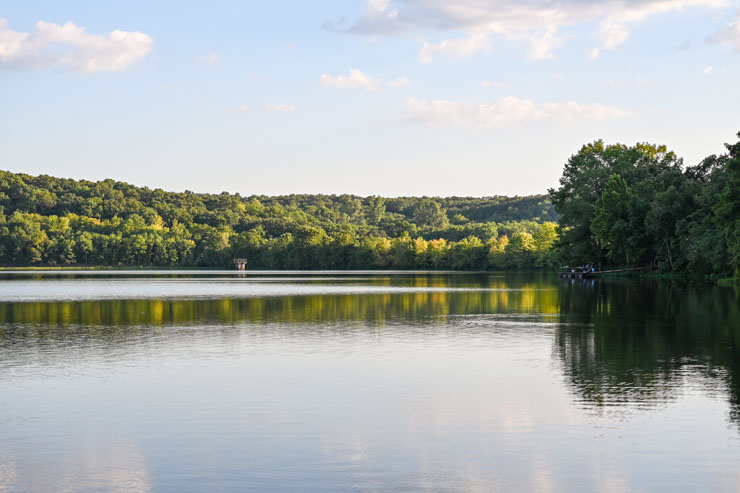 Have you ever wanted to just get away but not quite sure of where to go? We had this dilemma recently too. We decided to head to Greenleaf State Park in Braggs, OK. Man… I'm so glad we did! We found a place that had everything we wanted. Here are some tips that we are sharing that we thought you should to make your experience more enjoyable. Join Our Facebook page and Facebook group!
CHOOSING YOUR CAMPSITE: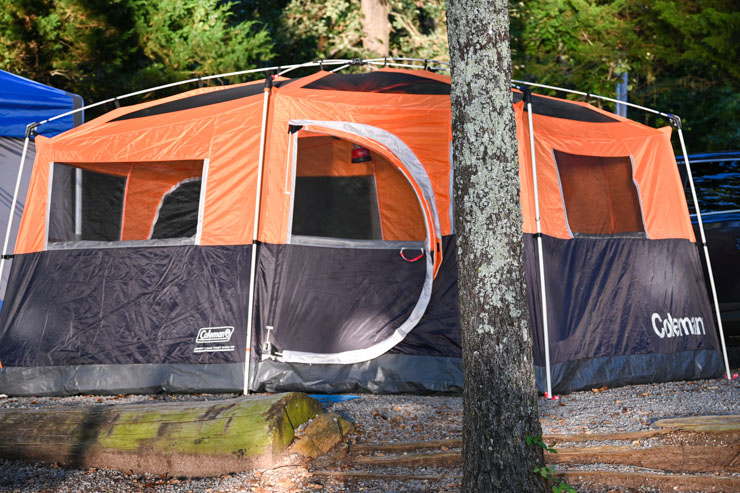 First thing we did is get on the Greenleaf State Park website. Starting off we were looking for primitive (tent) camping spots. We found some spots that looked pretty good and definitely would have been a great place to camp. But we still had some questions and just couldn't decide. So we decided to give them a call and just ask them which camping spot was the best. It's a good thing we did.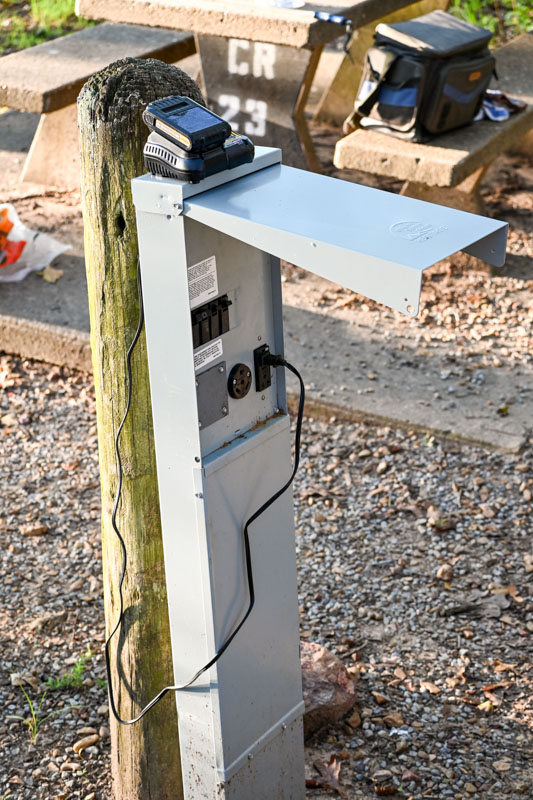 Here is a great tip. One that we never would have known had we not called. You can rent a RV spot even if you are tent camping! The great thing about this is, that you have access to electricity and water! We were able to keep our batteries to our fan, camera and yes even our phones charged! Now even if you don't get an RV camping spot, you can still use solar chargers for all of these. But this was WAY more convenient!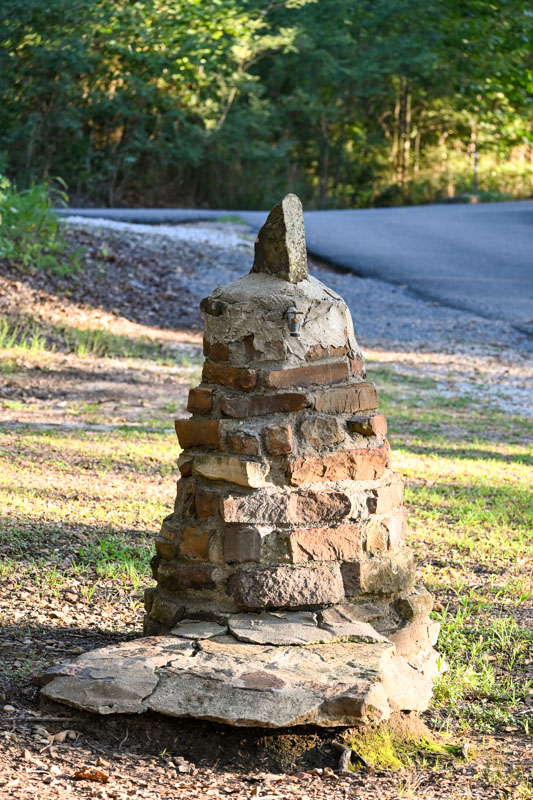 Even though we didn't plan on drinking the water it was great to have available. We were able to wash our dishes without having to tote everything to the bathroom or use our bottled water. This was also really nice at the end of day when you need to put water on the campfire before you go to bed. Not having to hike to get water is a big plus!
The great thing about Greenleaf State Park is all the campsites have concrete picnic tables, grills and a fire pit already! So no need to pack tables to eat on! The bathroom and showers are never far away either. They have several bathrooms throughout the campgrounds so you won't have too far to walk when "nature calls"!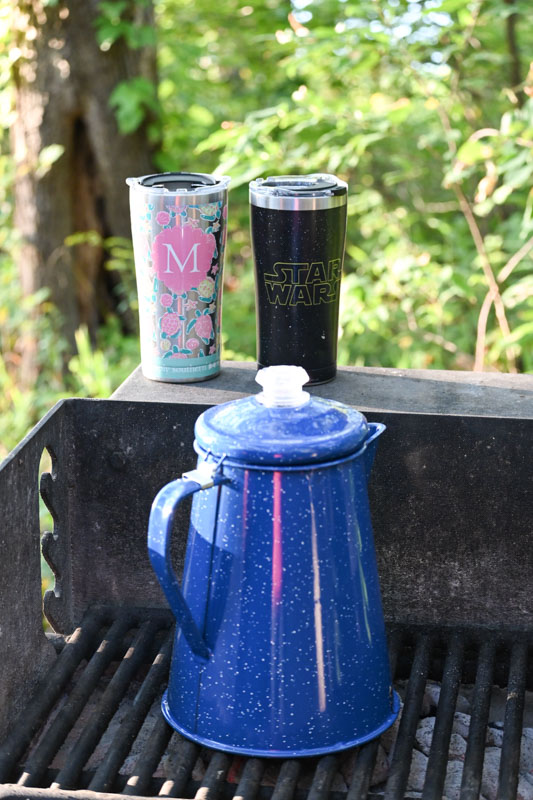 I love that the grills were at the campsite also. It gave me the option of where I wanted to cook. Somethings are just harder to cook over a campfire. Having the grill allowed me to cook my coffee and keep it warm without me having to bend over to get a cup. I'm getting old and these things matter now!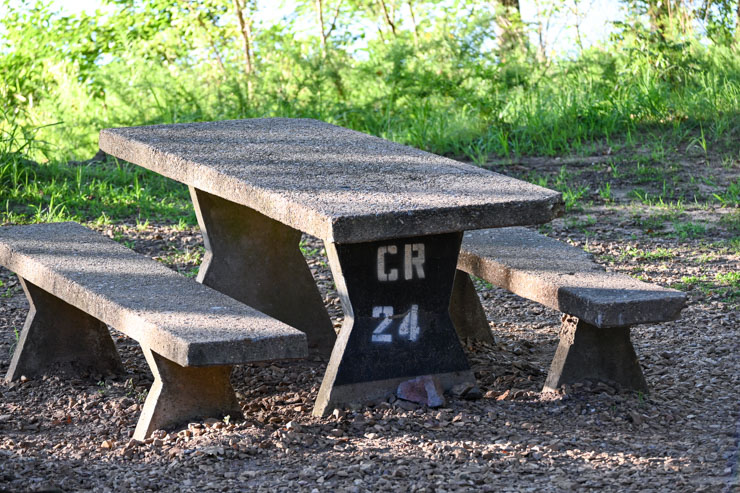 Our favorite campsite might have been CR 24 (Cypress Row). It's by the water, plenty of trees around and is perfect whether you have a tent or an RV. The views when you are enjoying your morning coffee are spectacular! You can watch the sun come up over the horizon. Pretty amazing. Also don't forget about star gazing at night! The night just lights up with stars. We had the cover off our tent so we could see the stars while we were laying down. AMAZING!
Cabin On The Lake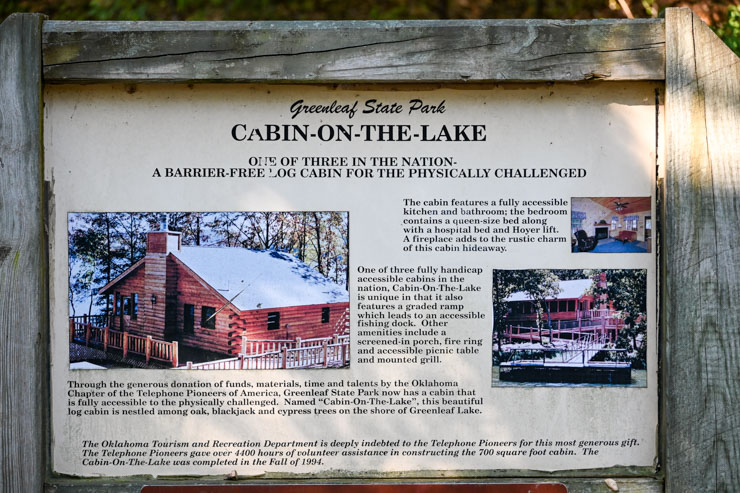 There is even a barrier free log cabin at GreenLeaf State Park that you are able to stay at if you are physically challenged. So if you have trouble camping because of physical challenges you can contact them here for more information.
PET FRIENDLY: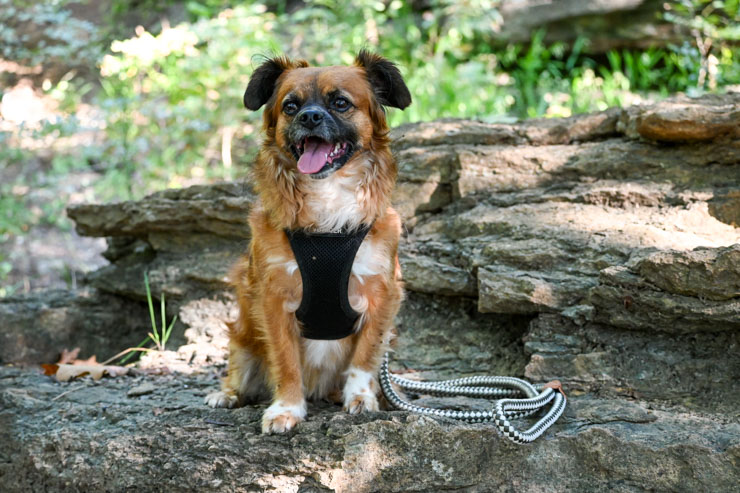 Greenleaf State Park is a great place to bring your four-legged family member. Just remember to keep them on a leash at all time. Be aware that you will more than likely run into wildlife while you are camping. Just make sure you and your pet remain respectful of the wildlife and your fellow campers.
It's important to keep your pets on a leash or keep them in a confined area, we saw many instances where pets wandered off to other campsites just because they were curious and you never know if other people have pets that may not like them visiting or even the fact that some people may not be dog lovers. We know your pets likes to roam free but the rules are there for a reason.
For emergencies there is a great vet in Muskogee about 25 minutes away that we took advantage of while we were there. (Northside Veterinary Clinic ).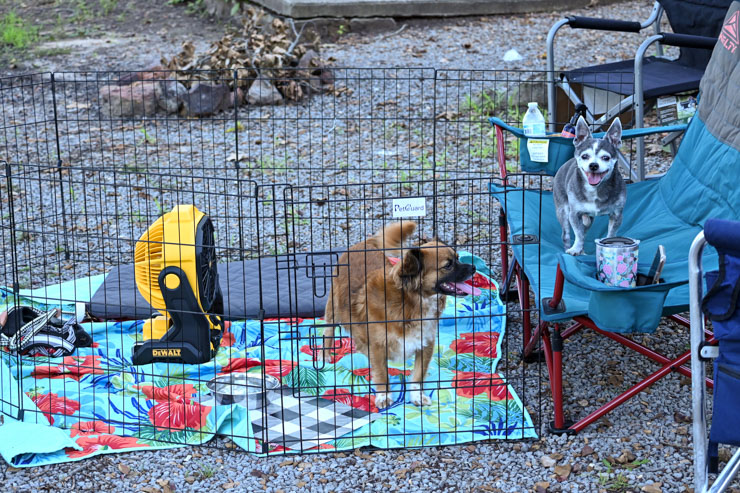 THE WILDLIFE: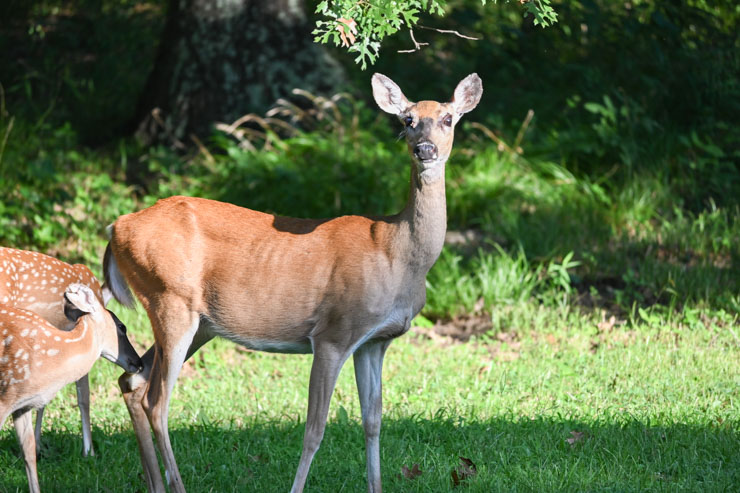 These little guys were here to great us every morning and every evening. There was a smaller group that liked to hang out a little farther up the hill. So you definitely need to pay attention when you're driving around Greenleaf State Park. You never what you are going to see!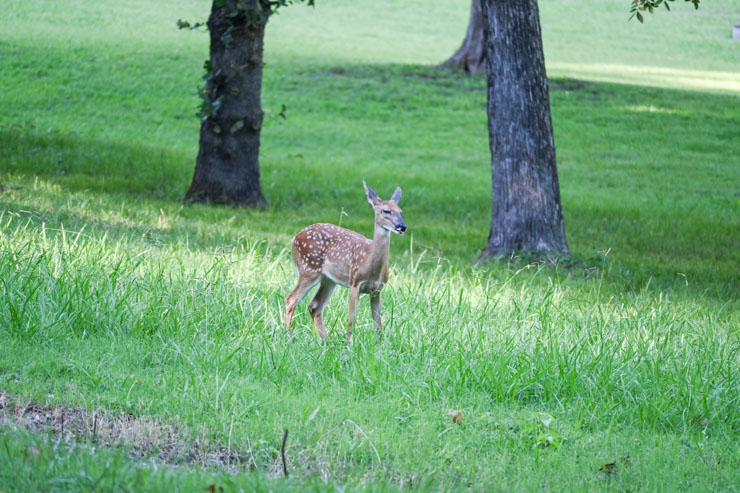 We also got to see some beautiful birds but couldn't get a good pic for you guys. I saw a beautiful little yellow bird that was just hanging out by our camp. I think it might have been an Oriole but I am not sure.
We were also visited by a raccoon the 1st couple of nights. I made the mistake of leaving the privacy flap unzipped on our tent we were using as to keep our food in. In my mind that little flap wasn't going to stop any smells from getting out so it wasn't a big deal, right? Well it turns out the raccoon liked the fact that he could actually see what he was smelling. SOOOOOOO… I woke up to a raccoon smiling at me. He had chewed a hole in the mesh window and was helping himself to the packing paper that was with our new camping dishes we had bought. Why he didn't go for the oranges in the bowl next to him I'll never know. Luckily he found his own way out. The next night he returned but didn't seem as interested as getting into a tent he couldn't see in. Lesson learned.
THE LAKE: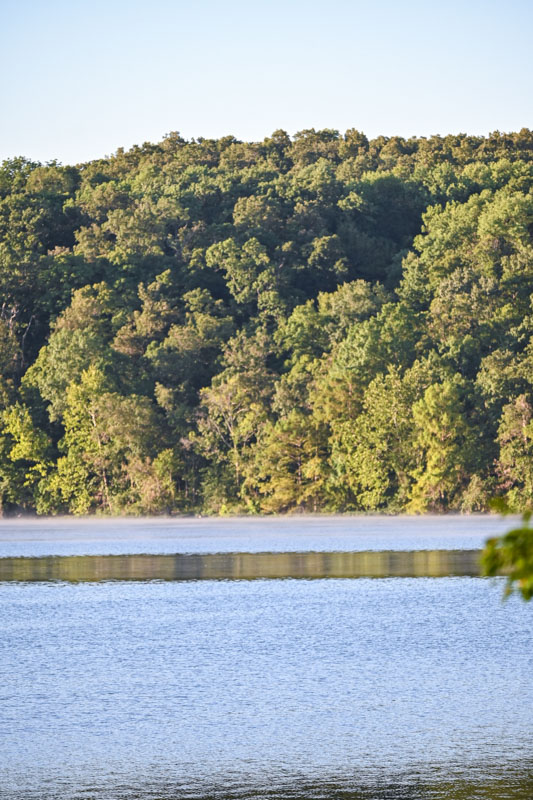 Greenleaf Lake is a beautiful backdrop for camping. Down by the marina they have a beach area where you can go swimming. It's a really nice area to hang out for the day as there is plenty of shade around if you need to escape the sun for a bit. There is a sandy beach area that is perfect for perfect for the kids or you can lay your head down and get some sun! The water is pretty shallow and doesn't get to deep until you are a little ways out. So this makes it a great place for kids to play.
There are a few docks that you can fish off of around the lake. Cypress Row Camp ground has a nice dock. You can even reserve an RV camping spot right at the entrance! You can also rent a 2 person kayak for $25 an hour at the Marina & Grill. Of course make sure you check availability as that can always change. Some campers even brought their own watercraft.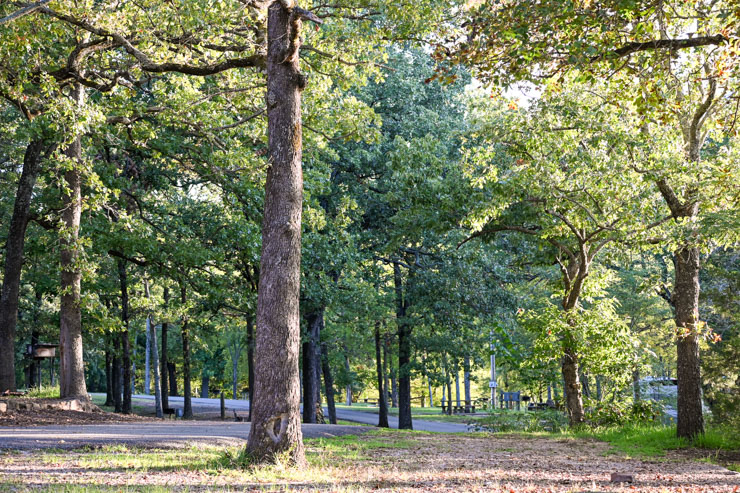 CAMPING ETIQUETTE:
Most of this is common sense but some of it is just things we kinda forget about. I think the thing we saw the most was not picking up after your dog. Now most of time it was kids taking their dog for a walk that this happened. I'm not saying they are not picking it up on purpose. I think the parents maybe didn't explain the need to do this. So please make sure your kiddos know that this is expected. No-one likes to walk out of their camper and step into a surprise lol.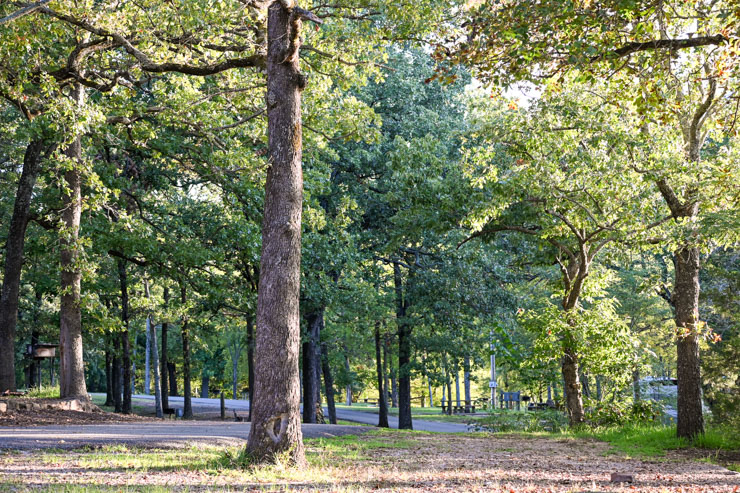 Another thing you should check when you get to your campsite is the curfew. At Greenleaf State Park the curfew was 11. Just be mindful of people around you. Some people go camping so they can get up early to go fishing, hiking or to have their coffee as the sun is rising over the lake. Others go camping to hang out with friends around the campfire and tell stories. Both of these groups can have a great time as long they are considerate of the others. Also make sure if you are using hook ups like water that they aren't made for sharing. Meaning make sure you aren't leaving your RV hooked up all the time if you are sharing the same water hook ups as you maybe leaving your neighbor without access to water.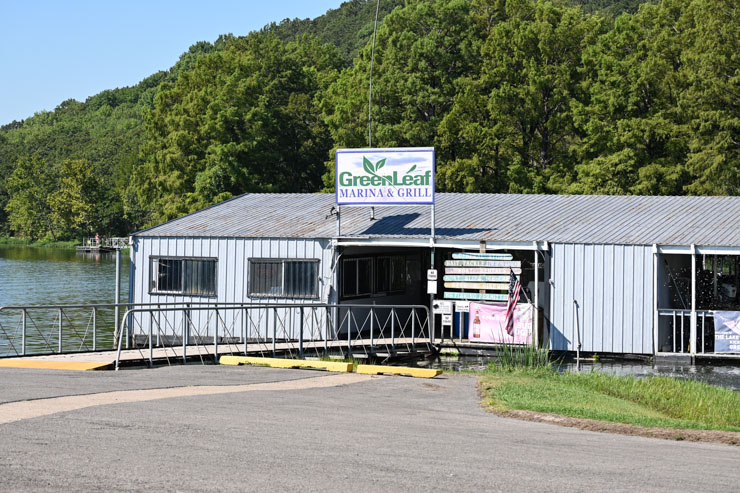 The marina has your basic supplies. It will definitely save you time driving into town to get ice or any other basic items that you will need. They also have fishing supplies. Lures, hooks, bait and just about anything will need to have a great time. Make sure to check the hours as they varied from day to day on our trip. ( Meaning they weren't always open when they said they would be. )
If the Marina is closed there is a Harps grocery store in Gore that is about 10-15 minutes away and they have just about everything you need. Also, Muskogee is only about 20-25 minutes away and they have a Walmart, hardware store and tons of other places to shop in case you forget something.
SPLASH PAD: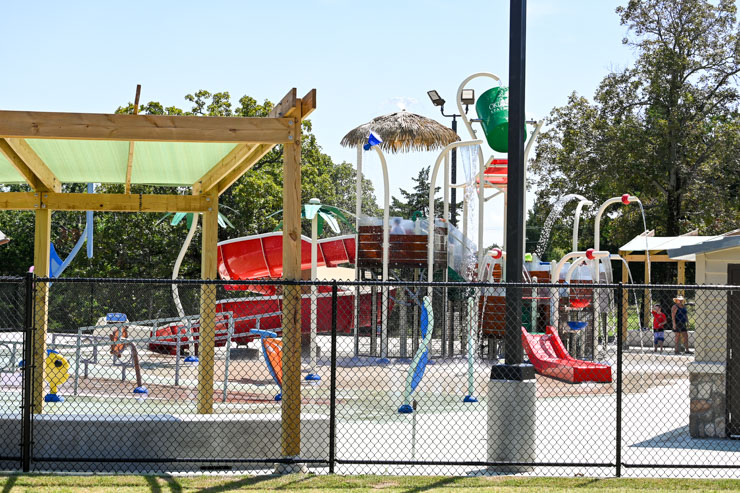 If swimming and playing in the lake isn't your kids thing. Or you just want to change it up GreenLeaf State Park has a Splash Pad. They close every 2 hours for 15 min to clean and sterilize.
$6 per person, including adults even if you're just watching.
1 & under is free.
They do not accept cash.
Booking your Campsite at Greenleaf State Park
Now that you are ready to go to Greenleaf State Park, you need to book your spot. They have made it pretty easy to do that. If you click HERE you can look at all the spots available and most sites have pictures of the site.
When you are planning your trip keep this in mind. During the week there will be a lot less people there. Campers started showing up on Friday afternoon and by Saturday afternoon it was filling up. So depending on why you are going camping you might want to keep this in mind.
P.S. You have to try Donna's Malt Shop in Braggs. It's only 4 minutes away. They have amazing food and the best shakes!
If there is anything we have left out that you think we should add, let us know and we will try to add it to our post!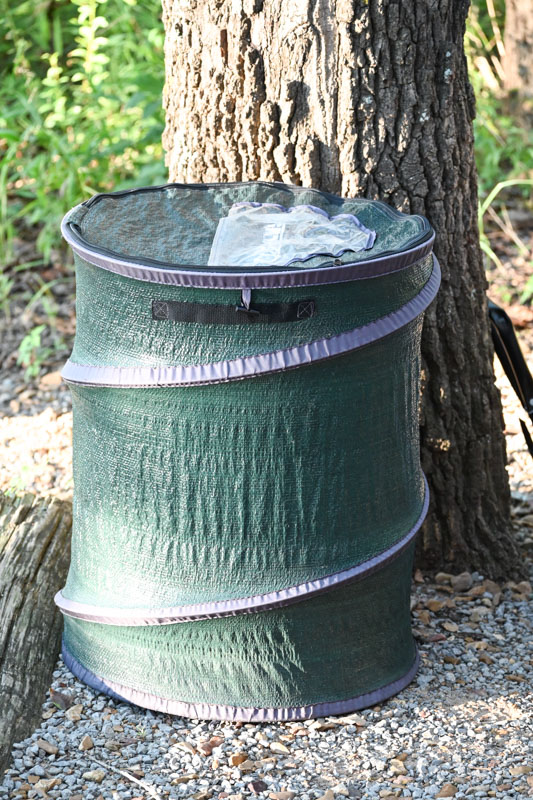 Wether your a camping enthusiast or a beginner camper, you know that having the best camping gear is a must. Check out this Ultimate Checklist for Camping Supplies. Download the Oklahoma State Parks Guide App.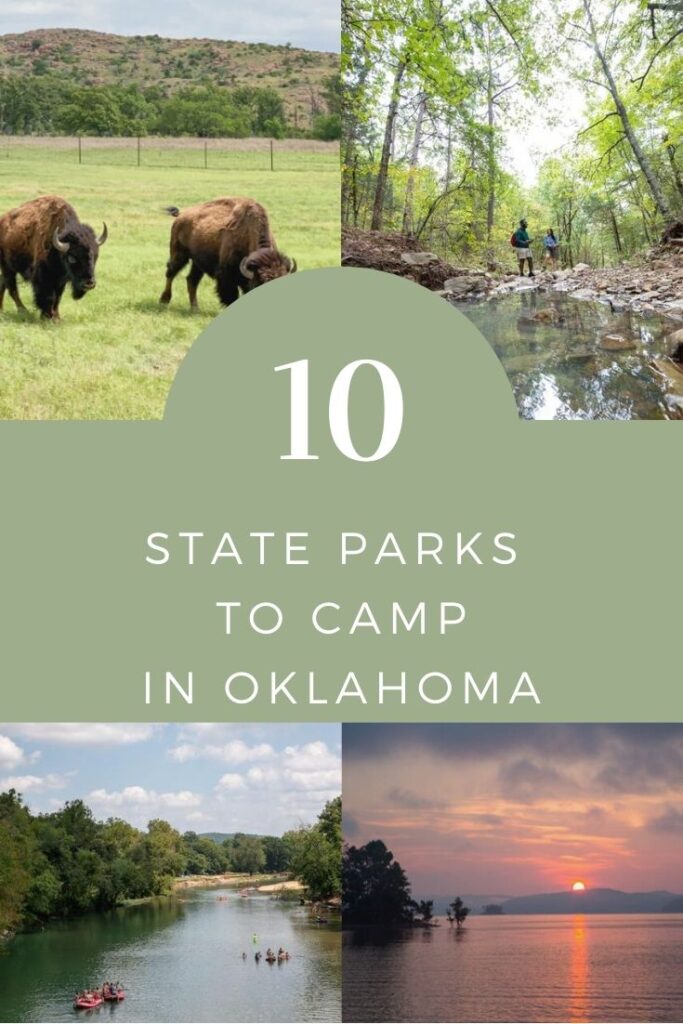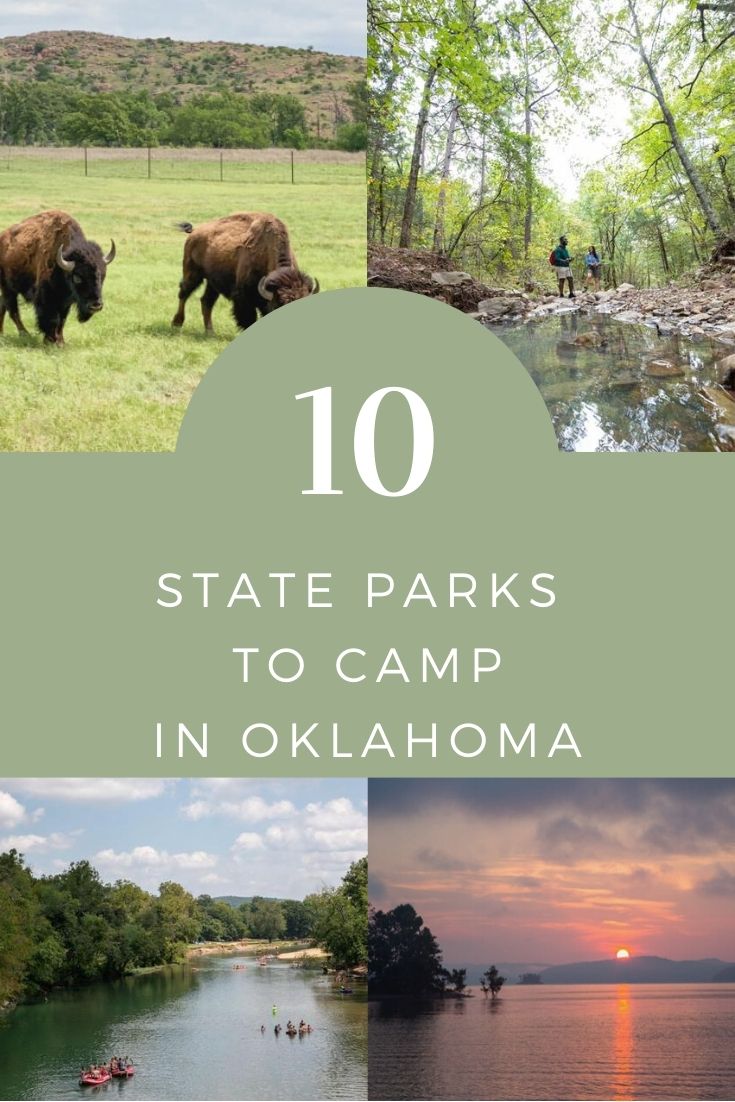 If you're planning on Camping In Oklahoma State Parks, check out our Top 10 places to camp below.
More Places to Visit in Oklahoma
FOLLOW US ON SOCIAL MEDIA
Don't forget to invite your friend's to our Facebook groups! We would also love to see your vacation pictures!