Seven Ways to Save on Vacations
Looking for vacation deals last minute? Vacations are a wonderful way to escape the mundane routine of everyday life. People try to plan all year long for these activities. If you are trying to save for vacation, you may feel there is never enough money.
You might also have the impression that you must spend every cent in order to have a successful trip. These are severe misconceptions. Vacations do not have to wipe you out financially. There are smart ways you can save on such adventures. The following tips can help you to maximize
your vacation funds.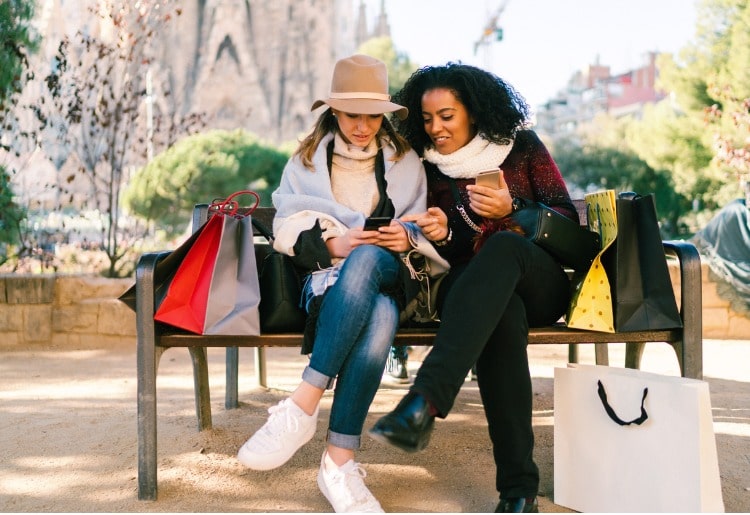 The Off-Season
There are certain times of the year when a vacation is simply too expensive. You will have as much fun going to an exotic island in the fall, as you will in the summer time. Check hotels where you want to go and review the prices for rooms throughout the seasons. Book your trip at the time of the year when rooms are cheapest.
Utilize Discounts
Hotels, airplanes, and car rental businesses always offer discounts to certain groups of people. Carefully study the discounts you can get. If you have AAA coverage, you can save big on these things. Students can receive special discounts as well. Make sure you check with the company you are dealing with and ask about special discounts.
Use Coupons
Certain websites like hotels.com will have coupons and codes for all areas of vacationing. You might be able to get a two for one deal on a restaurant meal, 50% percent off on a plane ticket, or 20% percent off items at a nearby gift shop. The internet has a plethora of coupons for you. All you have to do is research. This is an easy way to grab vacation deals last minute.
Buy Packages
If you are going to a famous tourist attraction area, you may be able to save money by ordering a package. Some packages include hotel room stays, car rentals, drinks, amusement park tickets, and plane tickets. These packages can save you hundreds of dollars.
Book in Advance
Timing is everything when it comes to a vacation. The earlier you get your reservations in, the cheaper your tickets will be. This includes train tickets, plane tickets, and hotel rooms. The prices of plane tickets can change drastically from one day to the next, so you have to get a jump on your reservations.
Travel by Automobile
Even though fuel prices are painstakingly high these days, driving is still the cheapest way to go. If you can stand to put the mileage on your own vehicle, this would be your best option. However, a rental car is the next best choice. Try your hardest to reserve an economy vehicle so you can save on gas. Reserve the smallest and least expensive car. In addition, you should reserve it for an entire week instead of by the day.
Opt for Motels Over Hotels
Many people make the mistake of reserving rooms in extravagant hotels. There is no reason for this as the only thing you will do in your hotel is sleep. All you need is a bed, shower, refrigerator, and microwave. Most motels offer these accessories. Motels are fifty percent cheaper than hotels. If you opt to choose a motel over a hotel, you can spend that money on the fun parts of your trip. You can also use apps like Hotels.com that reward you for stays.
If you follow these tips appropriately, you will have more money in your pocket to enjoy your vacation. You could also put the extra cash back into your savings account for other things. Plan your trip carefully and make wise decisions with every move you make.
Looking for cheap flights right now? If you're looking for vacation deals last minute, don't book that flight before you see this! See my Top 5 Ways to Save on Airfare!
How I Earn Free Camping Gear:
Your're probably thinking yeah right, there is no way I can earn free camping gear. That's ok I was skeptic too, til my mom was like no this works! I mean who is going to tell mom she is wrong? So While you're looking at Oklahoma Waterfalls check this out too.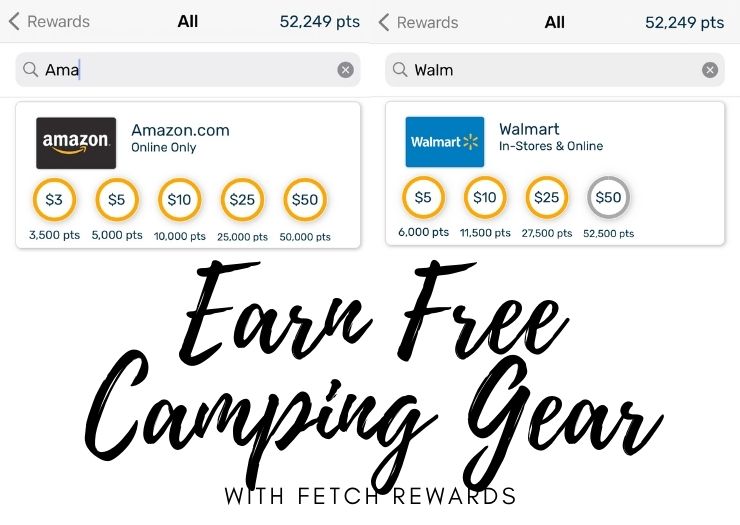 So basically all you need to do is download the Fetch Rewards app and enter the code: EF9PC and scan any grocery, hardware store, pet store or gas receipt within 7 days and you will get a bonus of 2,000 points. Grocery receipts can be up to 14 days old. You will get points for every receipt you scan and bonus points for certain brands. Then you can redeem those points for FREE gift cards like Amazon, Walmart, Cabelas and many more! As you can see I have enough points in my account right now to redeem for a FREE $50 gift card!
Family Destinations & Articles You Should Check Out
FOLLOW US ON SOCIAL MEDIA
Don't forget to invite your friend's to our Facebook groups! We would also love to see your vacation pictures!
FOLLOW US ON SOCIAL MEDIA
Don't forget to invite your friend's to our Facebook groups! We would also love to see your vacation pictures!