FREE Delta SkyMiles: 1,000 Delta SkyMiles For Two Starbucks Orders!
Are you a coffee lover with a wanderlust spirit? If you love to travel, we've got some exciting news that's going to add an extra shot of enthusiasm to your coffee runs! Starbucks and Delta Air Lines have teamed up to offer you a fantastic opportunity to earn 1,000 Delta SkyMiles, and all you need to do is enjoy your favorite Starbucks beverages.
Now, through September 12th, you can earn 1,000 bonus SkyMiles when you make a purchase of at least $2 twice in one week at participating Starbucks locations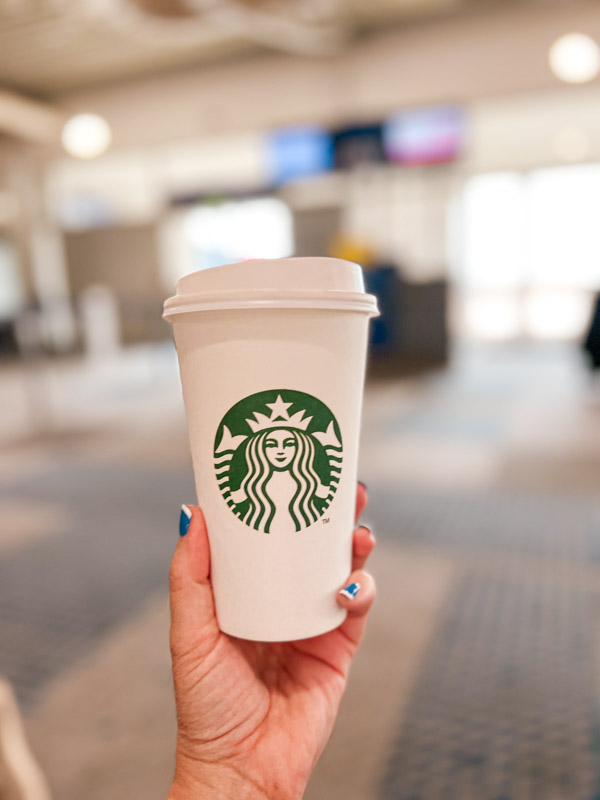 Here's how it works:
1. Join Starbucks Rewards: If you're not already a Starbucks Rewards member, this is your first step. Sign up for a Starbucks Rewards account if you don't have one yet. You can easily do this through the Starbucks mobile app or their website. Membership is free, and it unlocks a world of benefits and rewards for coffee aficionados.
2. Load Your Starbucks Card: Once you're a Starbucks Rewards member, load your Starbucks Card with at least $10. This will be your ticket to earning those coveted Delta SkyMiles.
3. Link Your Starbucks and Delta Accounts: Visit the Starbucks Rewards website and navigate to the "Account" section. From there, click on "Ways to Earn" and find the Delta SkyMiles offer. Link your Delta SkyMiles and Starbucks Rewards accounts to activate the promotion. Link your accounts here.
4. Make Two Starbucks Orders: Now comes the fun part – savoring your Starbucks favorites! To earn the 1,000 Delta SkyMiles, all you need to do is make two separate purchases at Starbucks using your registered Starbucks Card. These two orders can be anything you like – a latte, a pastry, or even a breakfast sandwich. Each order brings you one step closer to your dream vacation.
5. Watch Your SkyMiles Soar: Once you've completed your two Starbucks orders, sit back and relax. Your 1,000 Delta SkyMiles will automatically be deposited into your Delta SkyMiles account within 10 business days.
These Free Delta SkyMiles can be used for booking flights, upgrading your seat, or even getting that premium in-flight coffee on your next Delta journey.
But remember, this promotion is available for a limited time, so don't wait too long to grab your free SkyMiles!
Now, every sip of your Starbucks brew takes you one step closer to your next travel adventure. So, whether you're planning a weekend getaway or a dream vacation, make those coffee runs count and savor the sweet taste of free Delta SkyMiles. Cheers to your next adventure, fueled by coffee and wanderlust! ☕🌍✈️ Want more Starbucks Deals and Promotions? Click that link! Including FREE Starbucks on your Birthday.
Note: Make sure to check the official Starbucks Rewards website and the Delta Air Lines website for any updates or changes to this promotion, as terms and conditions may apply. Happy sipping and happy travels!
Check Out these Travel Tips and Deals