Planning a trip to Branson? Check out these Branson Mo Hotels and Branson Vacation Tips that will save you money and more.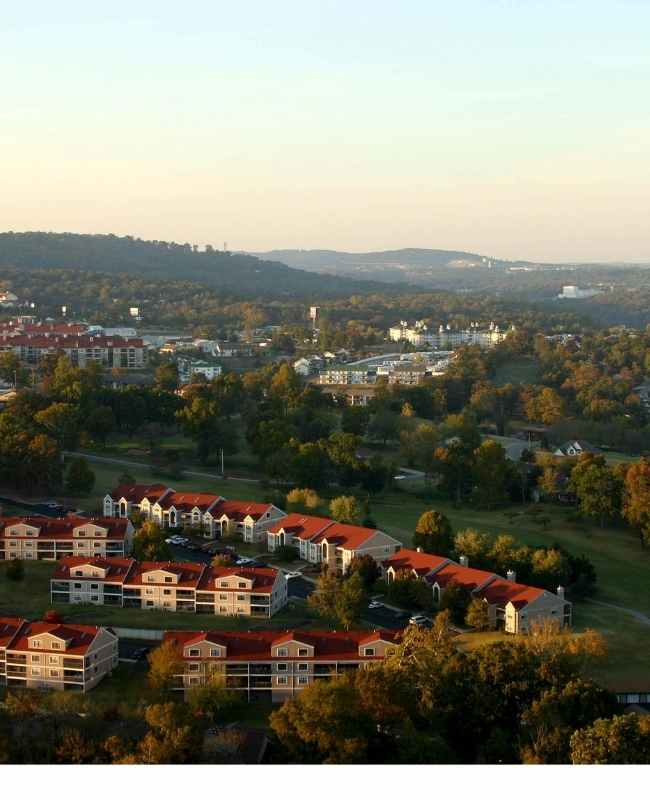 After our trip to Branson many of you asked for some tips on where to go, what to do and how to save money.   I thought I would give a few tips that I found once we got there.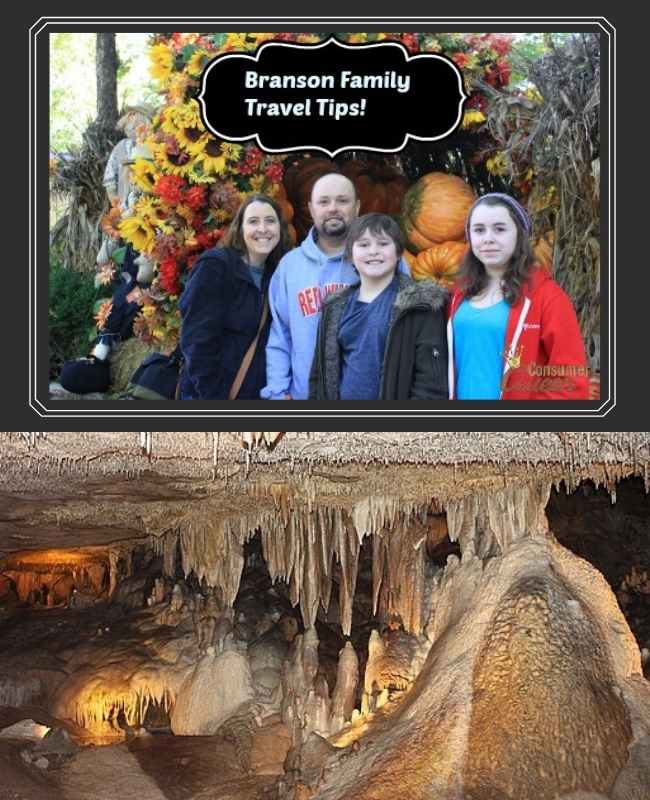 How to Book Your Branson Family Vacation:
My first tip is to book your travel ahead of time. If you go through the Travel & Tourism they can give you a family package deal which seems to be a lot cheaper than booking things separately. We've been to Branson quite a few times– with the kids at various ages over the years– and I still recommend getting in touch with Missouri Travel & Tourism. Be aware that the website may not actually offer all the deals. Your best bet is to make a phone call to save on Branson, Mo Hotels!
Secondly, DO NOT book a hotel on HWY 76. This highway is always backed up with traffic, especially during busy times of the day. On our first trip to Branson we stayed on the Shepherd of the Hills Pkwy.  We stayed at the Classic Motor Inn which was nothing fancy but we didn't stay much in the rooms and the staff was so friendly. They all had free breakfast in the morning as well as free popcorn and snacks in the evening.
Keep in mind, with current bookings you may have to call your hotel and verify that any breakfast options are still being served. Unfortunately, many hotel breakfasts and buffets have either closed due to social distancing concerns, or they have gone to a grab-and-go style. Breakfast is a huge deal to many families since eating out can really add up! Again, we recommend making an extra phone call to save any headaches later.
Branson, MO Hotels:
I know one thing about traveling to somewhere like Branson, with a lot to offer, is that it can be overwhelming to pick where to stay.
On our 2nd trip we stayed at one of the fun Branson Mo Hotels Grand Country Inn water park. They have a lot of family deals and packages! The water park has 2 slides, lazy river, and more. In addition to the water park they have the "Fun Spot" which includes laser tag, black light mini golf, arcade and more! Be sure to note any social distancing policies on their website when you book.
You definitely won't go hungry during your stay at the have a huge buffet as well as a pizza & custard place.
The only complaint we had was there is a little bar across the street from the hotel that likes to play loud music at night and we were able to hear that in our room. This may be a concern especially if you have very small children who need their sleep! For some it may not be bothersome. Click the link to book your stay.
There is so much to do in Branson that I recommend a longer stay if you're heading there for the first time. We didn't have enough time to do the things we wanted to do.
Silver Dollar City:
Silver Dollar City has something for everyone.   You can watch a blacksmith work, glass blower make beautiful pieces of art and get your very own handmade basket, and of course ride all the rides and see the big attractions.  There are tons of shops and great places to eat.  At certain times of day they offer music and shows inside the theme park.
Rides and attractions are there for any age group! Here's a short list:
Mystic River Falls (water ride)
American Plunge (Log ride)
Electro Spin
Elephant March (family ride)
Fire Spotter (kids only)
Fire in the Hole (family ride)
Frisco Silver Dollar Line Steam Train (family ride)
Fire Wagon Frenzy (family ride, for over 36″ tall)
Grand Exposition Coaster (family ride)
Happy Frogs (family ride)
Ladybugs and Dizzy Dogs (kids only)
Magnificent Wave Carousel (large swing)
Mighty Galleon (boat ride)
Outlaw Run (full roller coaster!)
Powder Keg- my favorite (full roller coaster)
Racing Regata (family ride)
Royal Tea Party (the "infamous" tea cup ride)– it's for parents and kids but watch out if you get dizzy easily! 🙂
Flooded Mine (family ride)– another of our favorites
Giant Barn Swing (large ride, for over 48″ tall)
FireFall
Firehouse PlayPlace (kids indoor playground)
Firehouse Spray Ground (kids' outdoor spray-ground- may be subject to weather)
High-Low Silos (family ride)
Thunderation (full roller coaster)
Time Traveler (full roller coaster)
Up the Ladder (family ride)
WildFire (full roller coaster)
Wings of Wonder (kids)
More Silver Dollar City Tips:
I recommend going when they open for the day because traffic backs up big time later in the day from Branson, Mo Hotels to the theme park itself.  Once your inside though it's not that big of a deal.  We even went on a Holiday weekend and once we got inside most of the folks were there for the shows so we hardly had to wait in line for the rides. Silver Dollar City does have seasonal days and hours. Find more out here.
Note on staffing: As with anything right now, Silver Dollar City may experience staffing issues off and on so please be patient with employees! They are just there to do their jobs! If you have small kids or need to eat on a schedule, be sure to find a place to eat early so you can allow for additional wait times.
You can use the park map to decide on eateries and places to stop and rest ahead of time! 🙂 Click here for more info about Silver Dollar City.
Shepherd of the Hills:
Shepherd of the Hills is a great destination if you're not sure Silver Dollar City is right for you– or you have a longer stay in Branson and are looking for another way to fill a vacation day!
There are quite a few things to do at Shepherd of the Hills. Most popular being the outdoor drama, where you can catch a live show in stadium seating, all outdoors. The shows change, so you can look at the current schedule here. Show times go all day in the summer, and then after that they are offered at 7:30 pm.
About the drama: "The Historic Shepherd of the Hills Outdoor Drama is the action-packed live reenactment of the famous historical novel by Christian minister, Harold Bell Wright. Published in 1907, this beautiful story tells of life in the rugged Ozark Mountains of Missouri in the late 1800's." — Via Shepherd of the Hills
Tickets: There are several ticket options. You can see the drama on it's own, or order a ticket for Dinner + Theater. Family passes are available.
Shepherd of the Hills also offers a Farm (operating schedule really varies so you will need to look at this first!) and an Adventure Park.
The Adventure Park has a lot to do for older kids, so this may be a good alternative to Silver Dollar City if you're looking for something new and a little more exciting! Check out the zipline, sky trek challenge course, and a few more fun things!
Fantastic Caverns:
This is the only ride thru cave in the USA and there are only 4 totals ride thru caves in the world .You will see sites that will amaze you like the Hall of Giants! This is definitely a stop you won't want to miss. More info on Fantastic Caverns.
For weekends, time your arrival before 10 am to avoid crowds. When are they open? Fantastic Caverns' operating hours are 8:00 am to dusk throughout the year except Thanksgiving Day, Christmas Eve & Christmas Day. Departures occur every 20-30 minutes throughout the day and the all-riding cave experience lasts about an hour. You will ride in an open tram. The last departure of the day leaves the visitor center one hour before closing.
Adventure Zip Lines of Branson:
If you have a taste for excitement you definitely need to check out Adventure Ziplines. Our Zipline team was amazing and I have to tell you I was pretty scared, but by the end I was ziplining upside down! OH YEAH! They have 7 zip lines that zip along speeds up to 50mph!
The staff was really great with the kids and I can assure you that safety is of the great most important to them. Adventure Ziplines of Branson is located within the city limits and is very easy to get to. Want to beat the heat? Adventure Ziplines of Branson offer zip lining at night 7 days a week!
This would be a great activity for teens, college age and older.
The Castle of Chaos & Hannah's Maze of Mirrors:  
These two attractions are in the same building together and connected to the wax museum. First of all this was recommended by my cousin Rachel who absolutely adores Branson.
When I thought house of mirrors I thought, oh yeah another carnival adventure. I assure you this is NO CARNIVAL ADVENTURE! We actually got lost in the maze LOL. It was the best mirror maze I have ever been in. We even went in a 2nd time and raced boys against girls.
Savings & Tips:
Stay away from Branson Mo Hotels on HWY 67 as much as possible, it's very crowded.
Go early to Silver Dollar City as soon as the park opens and do the rides you want to first.
Booking through Travel & Tourism (Chamber of Commerce) gets you 2 days for the price of 1 at Silver Dollar City, they also have some awesome coupon books.
Bring your own ponchos they are only .99 at Walmart (in case of rain).
Look for coupon books at Branson Mo Hotels for dining coupons.  Just about every hotel has them.
The Hilton is located downtown with lots of shops and may be a fun place to stay.
See "Spirit of the Dance" –Facebook Fan Vanessa J.
"As a local, I say know how to get where you are going before you leave, be ready for heavy traffic around show times, be flexible, relax and have fun!  There is one fudge shop in the Grand Country complex that gives samples, and there is another one on the Landing. And check out Dicks 5&10 downtown if you have time, my kids love going there, and it's the same as it always been." -Facebook Fan Sarah V.
In Silver Dollar City stop at the Porkrind stand for a free sample.
"Viewing a timeshare can be boring but it's a great way to get free show tickets and restaurant gift cards" – Facebook Fan Kacie
Watch the Weather! Keep an eye out for heavy rain and flood advisories, as we have seen the Landing very much impacted by flooding in the past. Boat rides and reservations may also be cancelled for flooding or inclement weather.
Silver Dollar City has cobblestone walkways. This adds a lot to the atmosphere, but if you have foot issues be sure to pack a good pair of walking sandals! Avoid flip flops. We end up walking a lot!
With social distancing and supply chain issues, allow for extra time for dining out/ordering food/quick service lines.
Bring Hand Sanitizer
Do you have a tip to share? Send us email at [email protected] and we will add it!
Disclosure: We received some items comped to allow us to check out Branson. All thoughts and opinions are my own.
Family Destinations & Articles You Should Check Out
FOLLOW US ON SOCIAL MEDIA
Don't forget to invite your friend's to our Facebook groups! We would also love to see your vacation pictures!