Campfire Orange Cinnamon Rolls
I wanted to come up with a recipe with foil packets on our latest camping trip. I ended up making these Campfire Orange Cinnamon Rolls for breakfast! If you love cinnamon rolls like we do, you need to try this one for yourself!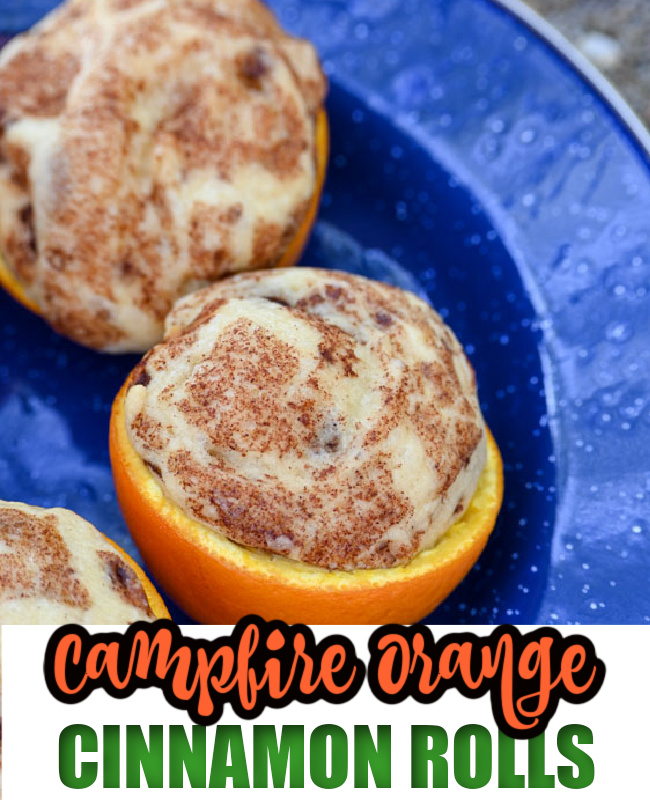 Campfire Orange Cinnamon Rolls
If you're planning a camping trip or love the outdoors, you might be familiar with a few campfire recipes. Basically, these are recipes you can easily prepare– and eat– outside around the campfire!
Camping is a great way to make memories with the family, and in general just unplug for a few days and catch up. We love to sit around the campfire and chat, bring along a few board games, and of course soak up all the scenery around us.
One other fun aspect of camping is cooking outdoors. It does take some planning, and being intentional about following recipes and preparing ahead of time. This recipe is super easy, and you just need to make sure you bring along all the ingredients with you on your camping trip. See this Campfire Orange Cinnamon Rolls recipe below.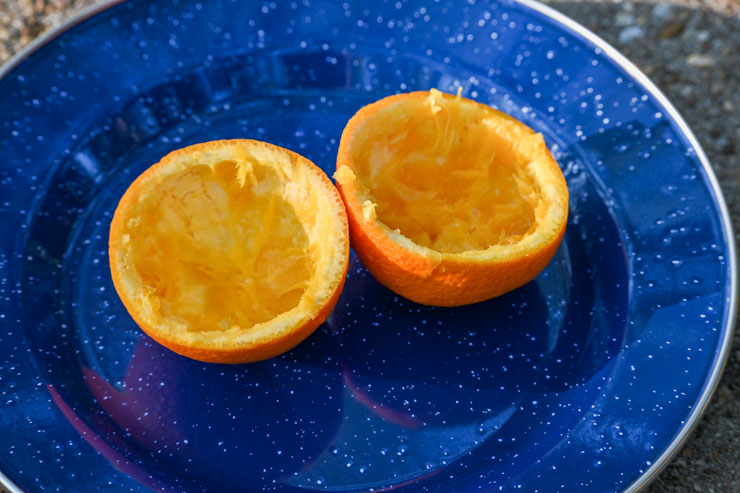 How to Make:
The best part about these cinnamon rolls is that they use a fresh orange to cook in. Your oranges are halved, and each peel becomes a nice little cooking dish for your cinnamon roll.
In the process of cooking, the orange itself is roasted on the fire. Your cinnamon roll will abosorb a nice orange flavoring, just enough to taste and not overpower the entire roll. These are SO good! I could hardly wait to share this one with you all.
If you have kids along on your camping trip, this is going to be a fun way to serve breakfast. Be sure to let them eat the oranges while they wait for their cinnamon rolls to cook.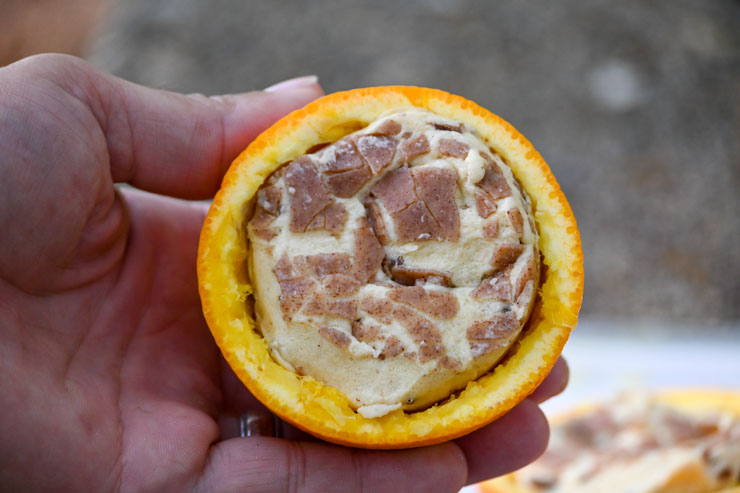 The only tricky part of this recipe for us was getting the oranges all ready. Typically I peel an orange with my hands, but in this case you want the entire halved orange peel to be intact and in one piece so your cinnamon roll dough doesn't go everywhere.
A large metal spoon works well, or in a pinch you can use a knife. Just be extra careful with knife safety since you're camping and you don't want to head into town for any injury!
First you will slice your oranges in half, and then carefully go around the edges to remove the inside of the orange.
Have a bowl ready for all the orange pieces, so you can enjoy as part of your breakfast. (Or to save later for snacks). Use about 1 orange per person, which will equal two small cinnamon rolls.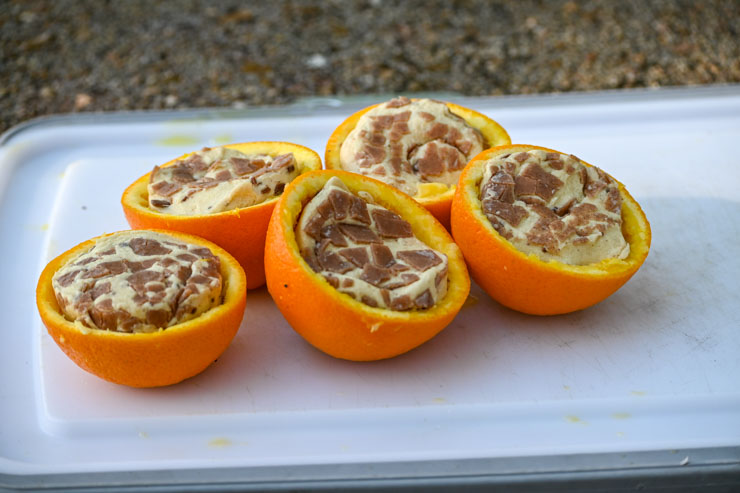 Ready to Cook Your Orange Cinnamon Rolls
After your orange peels are ready, press each refrigerated cinnamon roll into an orange half. This is one part of the recipe kids can help with!
Next, have aluminum foil ready and wrap each orange in a small square, being sure to cover the orange entirely with foil.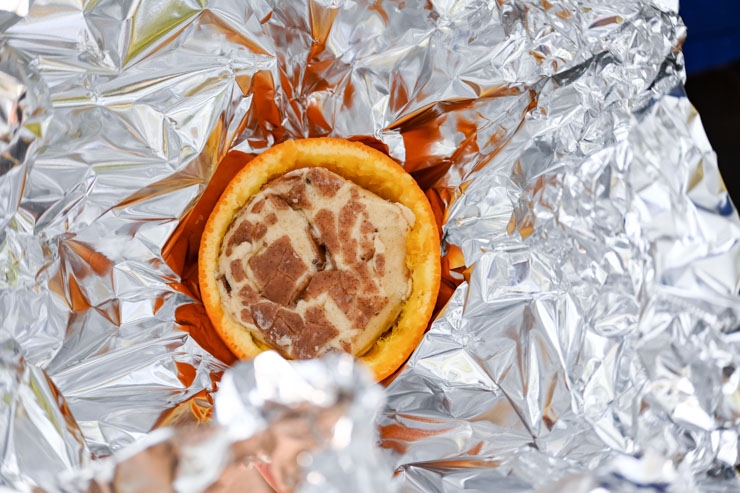 Cook over your campfire for around 10-15 minutes. If you like them crispy, edge on the side of 15. You can put these foil packets straight on the coals, but if you have extra time and an elevated cooking surface, that will work fine. I would add a few extra minutes if you're cooking these above the campfire rather than directly on the heat.
I know a lot of us look for a recipe in foil packets to make camping meals easier!
After they are done, remove from heat and unwrap each orange from its foil. I had a serving plate ready to go as these were all hot!! We loved these cinnamon rolls just like they are shown — with no icing. However if you save the small icing packet that comes with your refrigerated cinnamon rolls, go ahead and ice the tops of the rolls while they remain in the orange peels.
And the fun part is, you can eat them right out of the orange with a fork!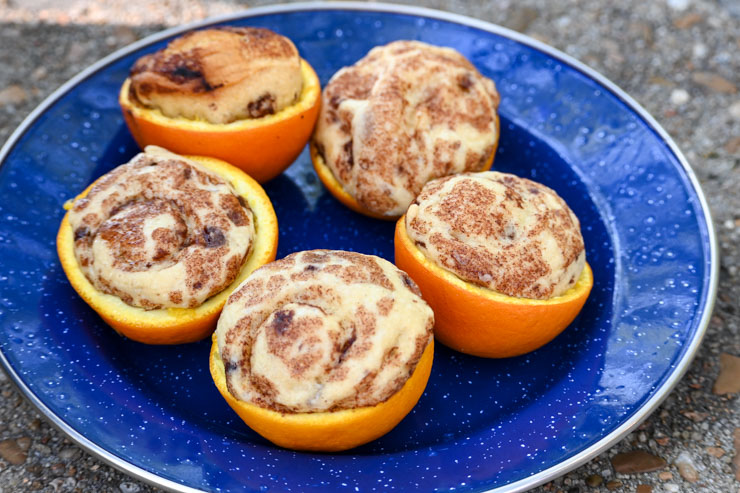 We enjoyed these so much and they made a nice filling breakfast to prepare us for our late morning hike. If you have a camper, it's a great recipe that only takes a couple refrigerated ingredients.
We don't have a camper, but kept the cinnamon roll dough fresh in our cooler. You can also do this recipe with brownie mix and cake mix.
Here are a couple cooler options if this is something you're in the market for:
If you are looking for a recipe in foil packets or other camping foods, head over here and read more! Hope you can get the chance to make these delicious Campfire Orange Cinnamon Rolls!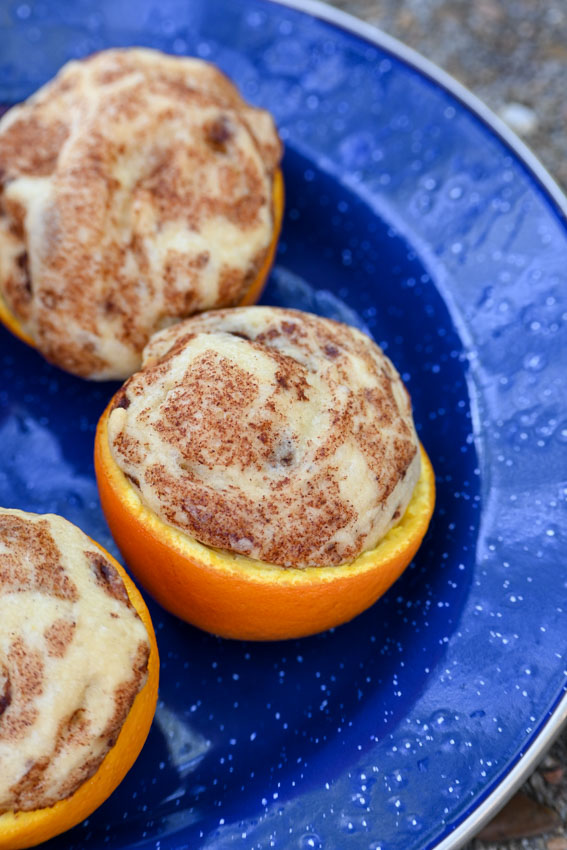 See Your Campfire Orange Cinnamon Rolls Recipe Here:
Ingredients:
1 roll of refrigerated cinnamon rolls (8 ct)
4 regular oranges (not mandarin or minis)
Instructions:
If cooking over campfire, have tongs to set foil packets on the coals and remove them safely.
Cut oranges in half. Scoop out edible part and reserve in a bowl for snacking or for another recipe.
Insert one cinnamon roll in each orange half, pressing down lightly.
Place oranges in a small square of foil, wrap loosely.
Set over campfire 10-12 minutes and check for done-ness. If still doughy, re-wrap and cook an additional 5 min or until done.
Top with icing, serve with fork right out of the orange peel if desired.
Enjoy!
Take Our Camping & RVing Like a Boss Course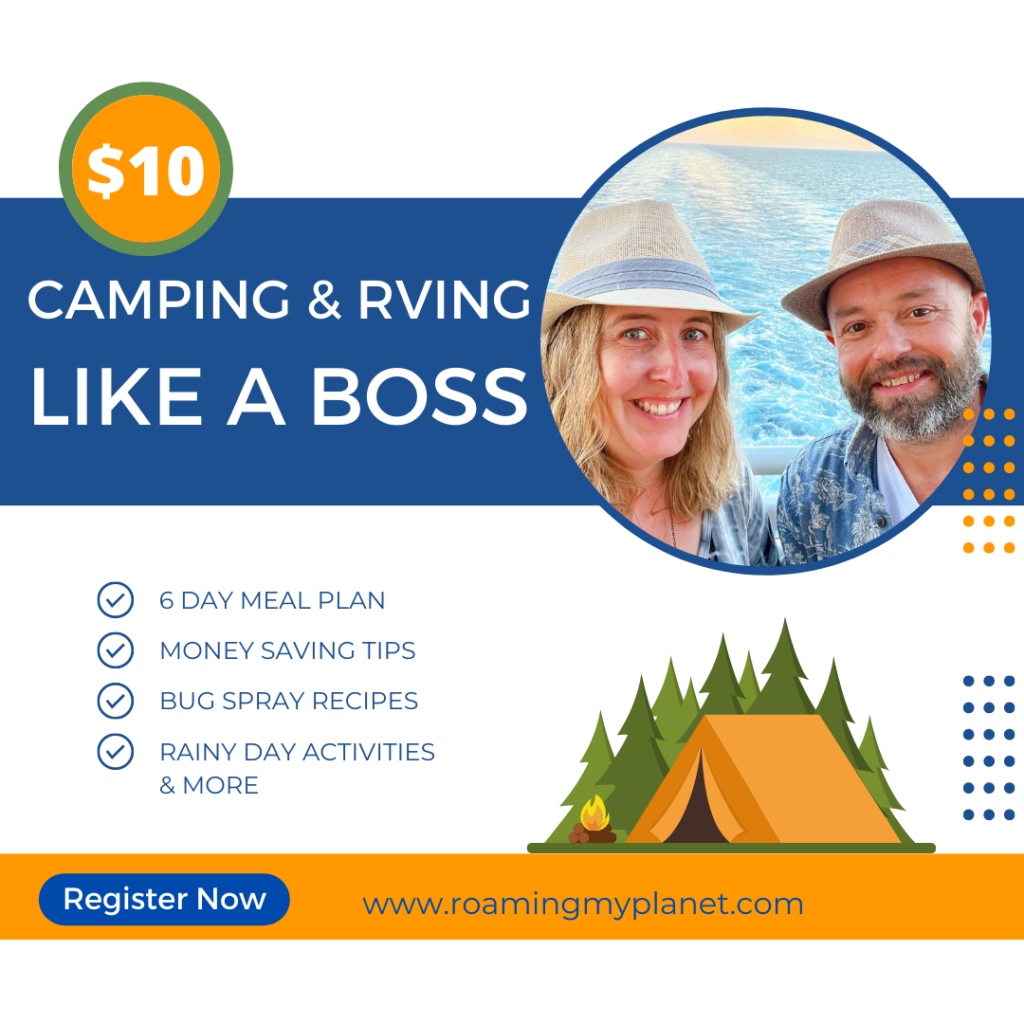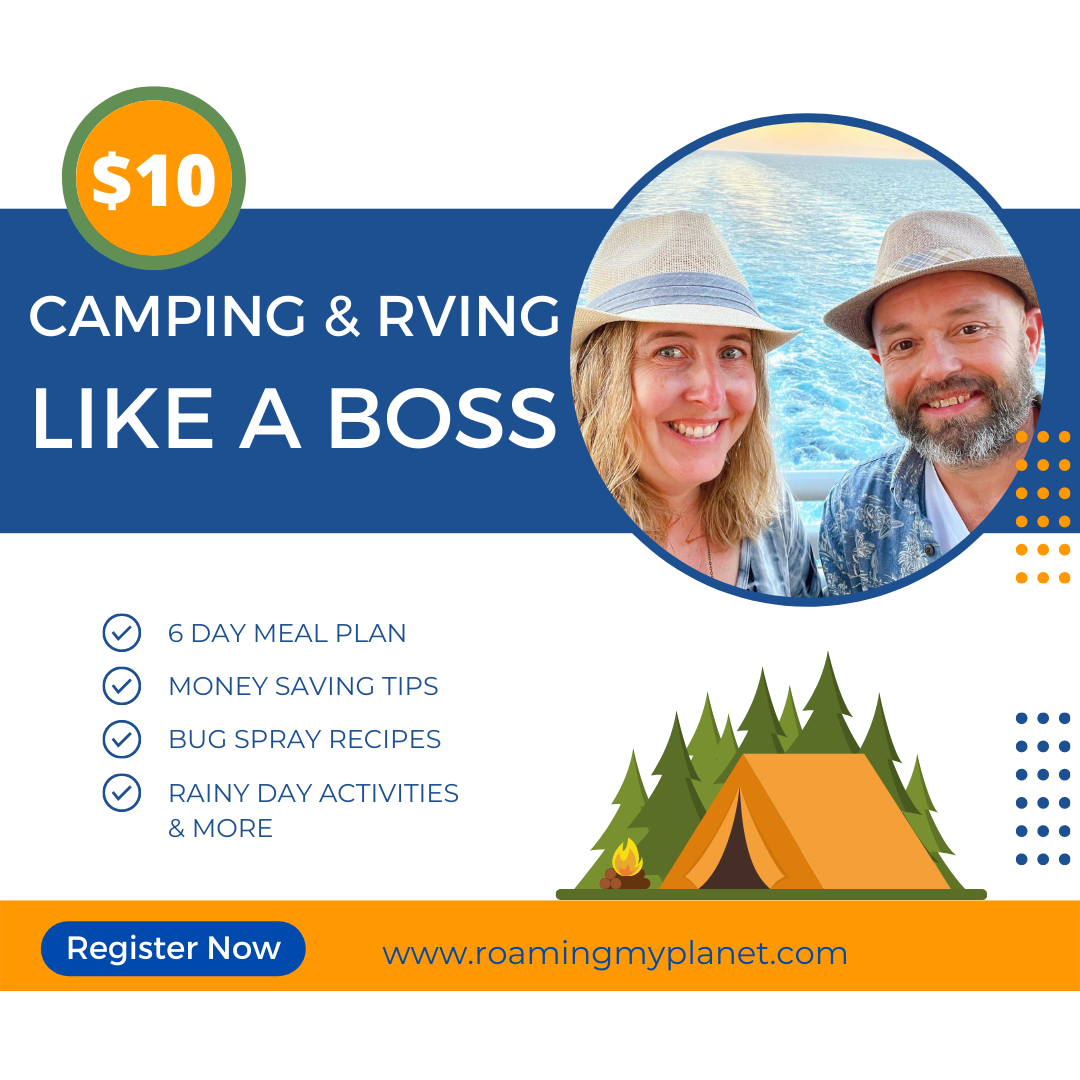 Looking to get the most out of your camping or RVing experience? Then this course is for you! Camping & Rving Like a Boss offers tips and tricks that will help you save time and money, so that you can enjoy your trip to the fullest. Join our Course.
My Favorite camping Supplies
Awesome Camping Articles You Should Check Out
FOLLOW US ON SOCIAL MEDIA
Don't forget to invite your friend's to our Facebook groups! We would also love to see your vacation pictures!
See more posts here: