Nature California: The Ultimate Bucket List
Home some of the best natural wonders the United States has to offer, the Golden State is a wonderland when it comes too gorgeous landscapes. If you're looking for nature in California or scenic drives in California, we got you covered.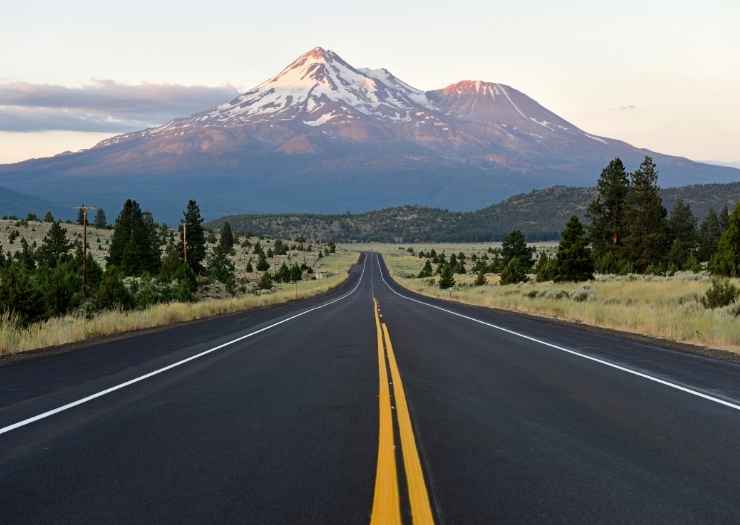 From west to east and south to north, California is dotted with amazing destinations perfect for a day spent out in nature, majestic views, and outdoor adventures.
What's best? No destination in the Golden State is ever the same. California is the most diverse state in the United States, which pretty much means you'll never run out of things to do. From expansive deserts to snow-dusted mountain peaks to alpine lakes, forests, and dramatic coastlines, you'll never get bored of the wonderful scenery here.
From hiking under canopies of larger-than-life trees to driving among colorful mountains and swimming in one of the world's most beautiful alpine lakes, here's the ultimate list of the best things to do for all things nature in California.
The Ultimate Bucket List for Nature in California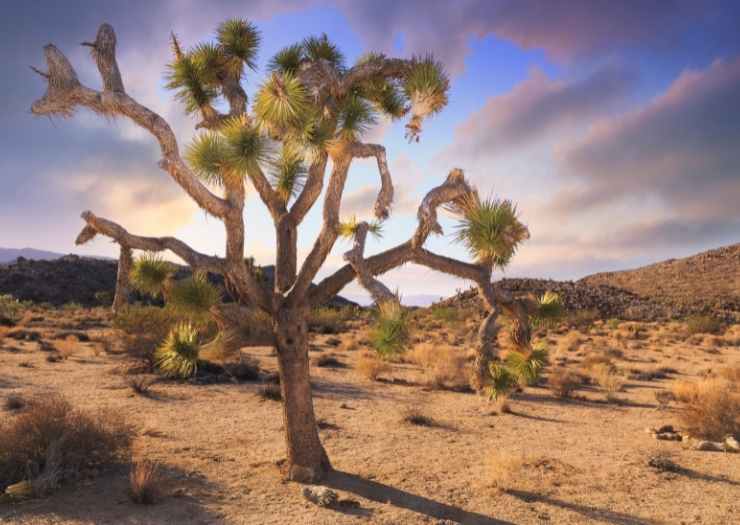 Experience California's desert magic at Joshua Tree National Park
Located on the exact spot where the Mojave desert and the Colorado desert meet, Joshua Tree National Park is one of the most beautiful places to head to in order to experience California's fascinating desert allure.
This gorgeous natural park is a peculiar blend of two entirely different ecosystems, that, when put together, create a truly unique landscape that you're not bound to find anywhere else in the world.
Joshua trees are the main thing to see during a visit to Joshua Tree National Park, but there's plenty more on the menu of things to do at this extensive national park. Horseback riding, rock climbing, hiking, and biking are just a few of the activities on offer.
If you're feeling up for a night spent under a billion stars, Joshua Tree happens to be one of the best places to experience the desert at night. So much that, in fact, it's listed as Sky Dark Territory, which means it's one of the best spots on the planet for a night spent stargazing!
Explore the Galapagos of North America
While the Galapagos may be the first destination that pops to mind when you think of an archipelago that brims with nature and wildlife, you'd be surprised to know we've got our very own version of it in the USA!
Located off the coast of the mainland, Channel Islands National Park is still a bit of a hidden gem in the national park system. Thanks to its relatively unknown status, visiting the park is a true treat where solitude is pretty much guaranteed, especially if escaping the bustle and hustle of LA is your aim.
This national park is made up of five islands standing on the Pacific Ocean, where dramatic cliffs, gorgeous ocean views, and land and marine animal encounters are a guarantee.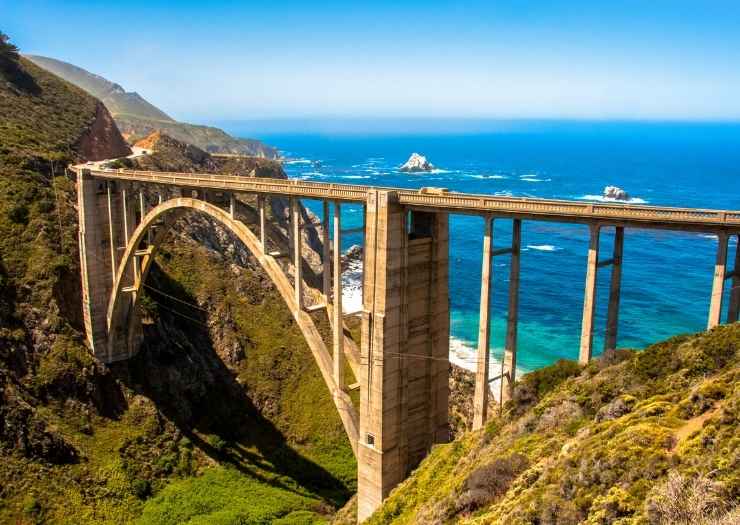 Take a road trip around the Big Sur Coast
Big Sur is one of America's most scenic drives, and even though the highway itself is not very long, you can easily spend entire weeks traveling through it due to the many incredible stops worth making along the way.
Featuring rugged coastline views to the west and the Santa Lucia Mountains towering to the east, dramatic views are guaranteed mile after mile. From strolling the beautiful seaside town of Carmel by the Sea to walking over purple sand at Pfeiffer Beach to hiking at Andrew Molera State Park and Julia Pfeiffer Burns State Park and seeing a gorgeous waterfall crashing down from a cliff into the Pacific Ocean, there's no shortage of gorgeous natural scenery spread all over this drive.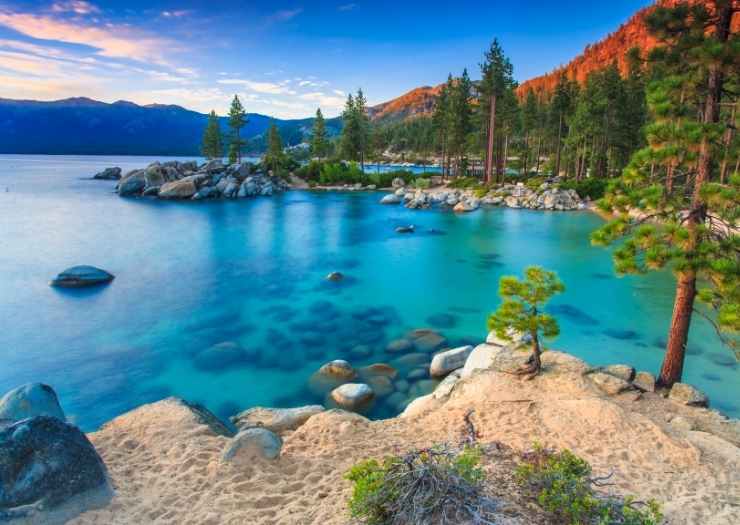 Explore California's Alpine Scenery at Lake Tahoe
An enormous alpine lake may not be the first thing that comes to mind when you think of California, but Lake Tahoe is proof of how insanely diverse the landscape in California actually is.
If you wouldn't mind exploring nature in California's alpine side, this gorgeous lake is the ideal place to do so. Lake Tahoe's white-sand beaches and kool-aid blue and emerald waters could easily get you confusing it for a beach on the Caribbean. You'll be quickly reminded you're, in fact, at an alpine setting when you see the views of snow-capped mountains looming over the landscape.
As for what to do in Lake Tahoe, it all depends on the time of the year you visit! During the winter months, the entire area becomes a mecca for skiing, snowboarding, snowshoeing, ice skating, and various other snowy adventures. During the summer months, swimming, hiking, boating, kayaking, and other activities become the stars of the show. Don't forget to check out Emerald Bay, which is a short drive from south Lake Tahoe and can be accessed via Highway 89.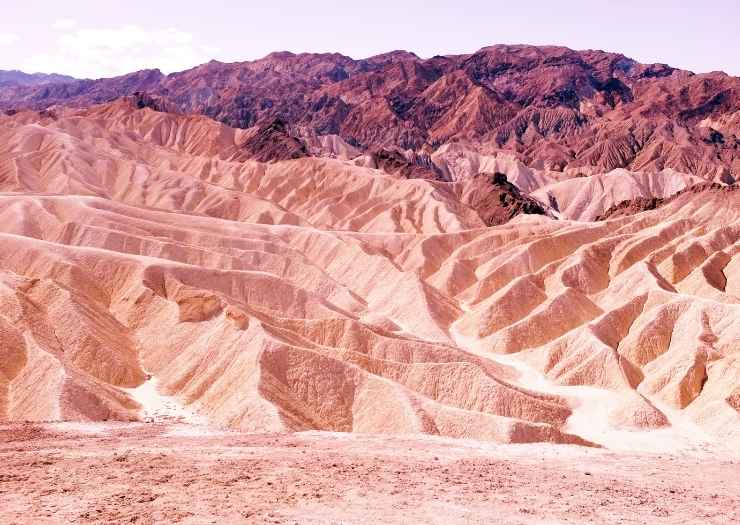 Find life at Death Valley National Park
Death Valley may sound like a pretty lifeless place, but you'd be surprised to find out how vibrant the landscape can actually get at this national park in southern California.
As you enter the park, it may come across as a pretty desolate terrain, but once you begin exploring further, you'll be in for a real treat when you discover its turning canyons, gorgeous sand dunes, otherwordly-looking rock formations, and desert mountains splashed by vibrant colors.
The activities on offer at Death Valley National Park are pretty much endless, but a few of the can't-miss ones include hiking over hills of borax, looping around Artist's Drive to see colorful mountains, and standing at Badwater Basin, which is the lowest point in the United States!
Drive Tioga Road through Yosemite
Yosemite National Park is one of the best places to experience nature in northern California, and one of the best ways to get in close contact with the scenery at this alluring national park is by driving Tioga Road, or Highway 120.
Tioga Road stretches along the length of Yosemite, taking drivers all the way to the highest pass in California before heading back down into the Eastern Sierra, with glorious views guaranteed every mile of the way.
An absolute can't miss stop is Olmsted Point, where you'll get panoramic views of two of Yosemite's most iconic granite cliffs (Clouds Rest and Half-Dome). Tuolumne Meadows is another great spot to linger for a while in, where you'll get the chance to choose from a variety of trails to hike along the Merced River and carpets of wildflowers if you're visiting during late spring and early summer. Mono Lake, an otherwordly-looking aline soda lake located at the very end of the highway is the perfect destination to end the drive in a truly epic way.
As a note, keep in mind that Tioga Road is only open during the summer and fall (late May through early November). Check Yosemite's official website for this year's exact opening dates to make sure you're able to drive! Yosemite valley and Yosemite falls (which is just a short hike or short walk) are also great places to visit. Check out our post for the best Yosemite campground which gives a complete review of our Yosemite vacation that includes half dome, glacier point and what other places we think is worth visiting.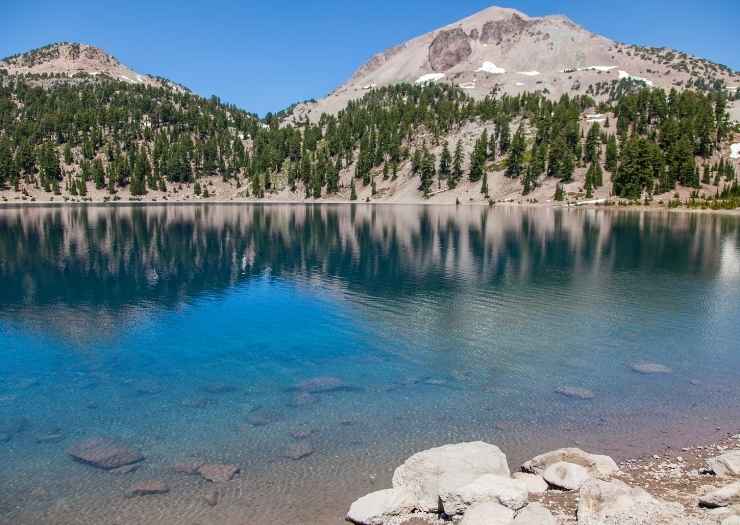 Here's a little secret destination for nature in California for ya: Lassen Volcanic National Park.
Despite it being one of the most amazing natural destinations in the entire country, Lassen Volcanic National Park still remains a bit of a secret in the national park system, so much that even most Californians haven't heard of it.
Thanks to its location on a seismically active area, Lassen is home to volcanoes, bubbling mud pots, and sulfur emissions very similar to those of Yosemite National Park, making it a wonderful alternative if you want to see this natural wonder without crowds around.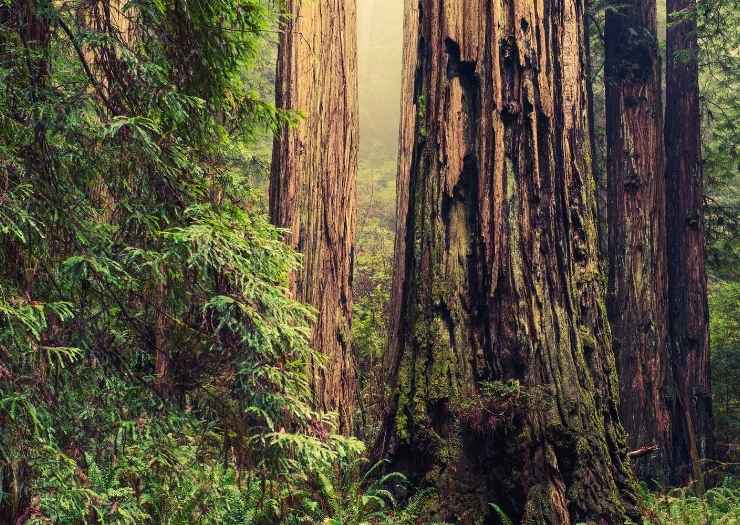 Walk under the world's tallest trees
Redwoods are the tallest trees in the world, and there's no better place to see these giants than at Redwood National Park.
Redwoods national park is home to towering centuries-old redwoods, this amazing national park is a culmination of several state parks that, put together, sprawl over a whopping 130,000 acres of temperate forests.
Walking under the canopies of redwoods is an experience that can only be described as fairytale-like, and with so much ground to cover, you'll be spoiled for choice when it comes to choosing a hiking trail that catches your fancy. 
Moreover, another great way to cover as much ground as possible is by driving the Newton B. Drury Scenic Parkway, a 10-mile road that cuts through the park and provides views of enormous groves of redwoods.
You could also visit Humboldt County where Jurassic park 2 was filmed. It's one of California's only rainforests.
Pro tip: Make sure you spot Hyperion, the world's tallest tree which resides in Redwood National Park!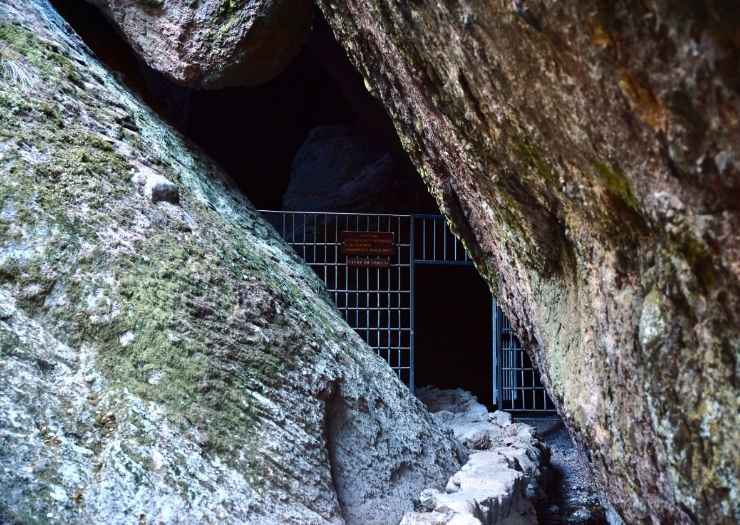 Rock climb and explore caves at Pinnacles National Park
Pinnacles National Park is another relatively unknown destination for nature in California's repertoire, making it the perfect place to experience the state's natural beauty without having to share the views with anyone else.
Home to quirky-looking rock formations you can climb and two caves you can freely explore without needing a guided tour (don't worry, it's perfectly safe to do so, even for families traveling with small kids!), there are plenty of ways to keep you entertained during your visit.
Another favorite activity at Pinnacles is rock climbing, with tons of trails available ranging from beginner lessons if it's your first time to multi-day adventures meant to challenge even the most skilled climbers.
Pinnacles National Park is also a prime destination to spot condors. Even though these scavengers are on the endangered species list, sightings here are a pretty common occurrence thanks to the park's reintroduction program.
Soak in a Natural Hot Spring
Because California sits along the Pacific Ring of Fire, it's not unusual to find all sorts of peculiar geographical phenomena in its landscape.
A favorite for visitors? Its vast array of natural hot springs! Mineral-rich hot springs are a staple of California's natural repertoire, and no trip to the Golden State is really ever complete without a day spent relaxing at a hot spring or two. 
Even though there are literally thousands of hot springs spread all over the state, the best way to find them is by heading to Desert Hot Springs in the Coachella Valley, where virtually every single lodging option in town offers at least one hot spring in its amenities list.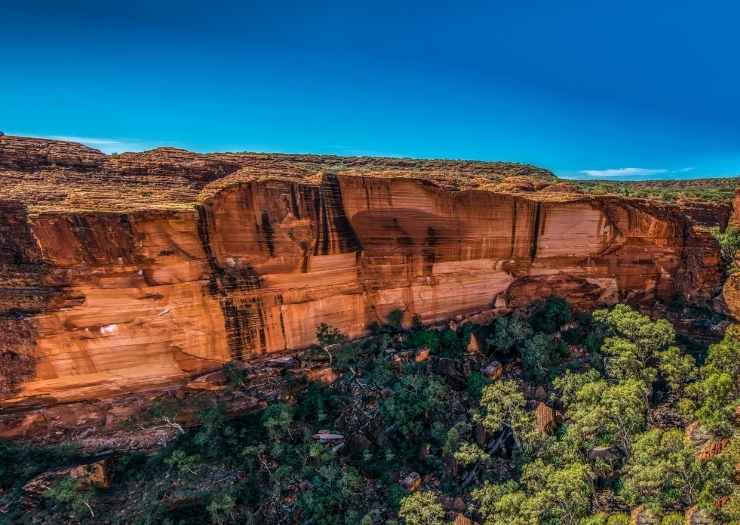 Walk amid the world's largest trees at Sequoia and Kings Canyon National Park
Hidden amid the slopes of the majestic Sierra Nevada Mountains, Sequoia National Park is home to groves of giant sequoia trees, which are the largest trees in the entire world (Redwood trees are taller, but sequoias beat them in overall size).
As if that weren't enough reason to convince you to pay Sequoia National Park a visit, the park is also home to Mount Whitney, the highest mountain in the continental USA as well as one of the deepest canyons in North America and the best views of the Great Western Divide Range!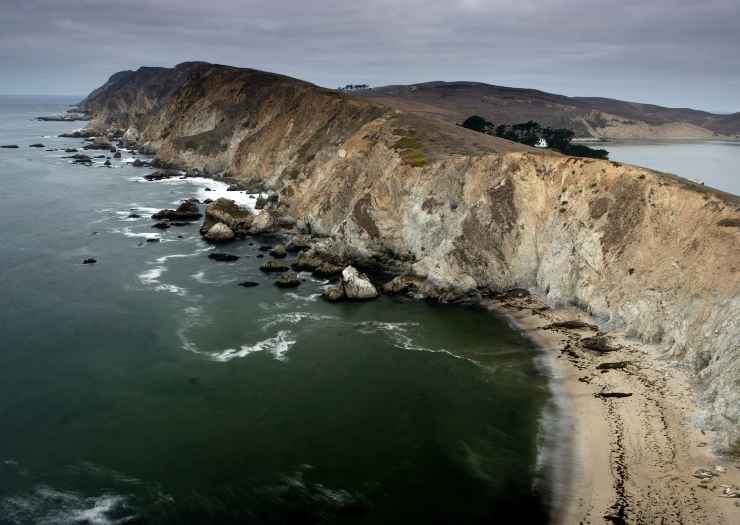 Find all the wildlife at Point Reyes National Seashore
Love wildlife? If close encounters with northern California's fauna are on your bucket list, one of the best destinations to head to is Point Reyes National Seashore. Home to a varied landscape that ranges from open grasslands to forested ridges, beautiful beaches, and sky-high peaks, the chances to fully experience the great outdoors while spotting different species are as high as they can get!
Hiking is a favorite activity at Point Reyes, with whale-watching coming as a close second. Either activity will give you chances galore to explore the different ecosystems in the park and spot different animal species, including northern elephant seals, whales, bobcats, and more!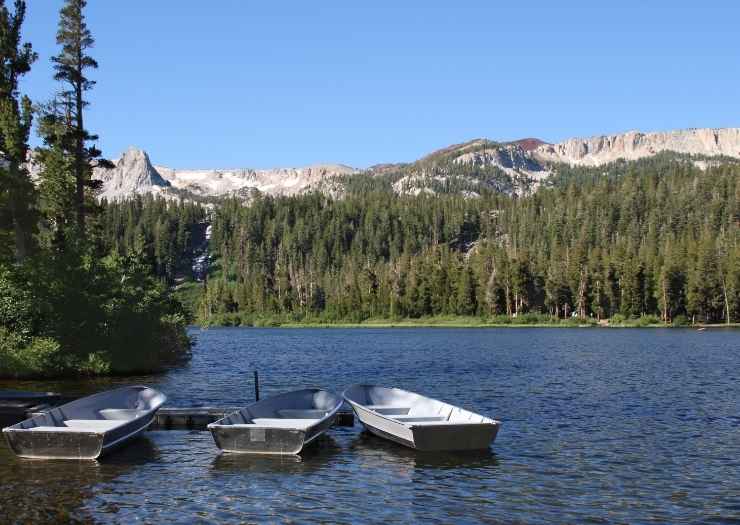 Hike at Mammoth Lakes
If you're looking to explore nature in California in absolute solitude, one of the best places to head to for just that is the town of Mammoth Lakes.
Boasting over 300 miles of trails, hiking around this dreamy small town is an absolute treat. Because Mammoth Lake's surroundings are so diverse, no trail is ever the same here. Over a hundred alpine lakes, pine forests, calming meadows, high-mountain desert, and snow-capped peaks looming over the landscape are just a few of the sights you'll stumble across during a hike!
I hope this bucket list for nature in California helped you plot the perfect itinerary! Even though the Golden State is home to plenty more outdoor wonderlands, these activities, in particular, are ideal to start exploring the best this incredible state has to offer!
Have you ever been to any of these nature destinations in California? Which one did you love the most? I'd love to know more about your experience there, so feel free to tell me all about it in the comment section below!
FOLLOW US ON SOCIAL MEDIA
Don't forget to invite your friend's to our Facebook groups! We would also love to see your vacation pictures!