Highway 1 ( also known as the pacific coast highway) through Big Sur is a winding, scenic stretch that offers breathtaking views and endless scenery. I highly recommend taking time to stop along the way for photos or just enjoy being inside this world-famous landmark! Today I am going give you some fabulous Big Sur Road Trip Ideas one of the best scenic drives in California.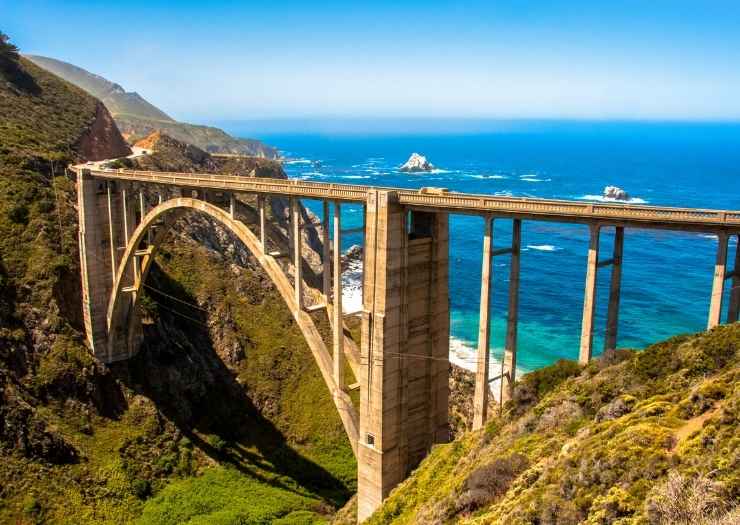 The breathtaking views of Big Sur are enough to make anyone fall in love with this magical part of California all over again. With its rugged coastline and Santa Lucia Mountains looming above, it is one scenic drive everyone needs at least once during their lifetime!
If you're looking for a remote and serene getaway, look no further than Big Sur. The natural beauty of this region can be breathtaking as it stretches from the oceanic coastlines all the way up into pristine mountain ranges with lush greenery galore! State parks offer visitors plenty to see while they enjoy their time off exploring these amazing places.
If you're feeling overwhelmed with the idea of planning your perfect Big Sur road trip, don't worry because I've put together this ultimate itinerary that will leave no stone unturned. You can start at any point and end up in either San Simeon or Hearst Castle (or even both!) for all those who love exploring beautiful areas along California's scenic coastal routes! And if you are needing a place to say you might you might check out Big Sur River Inn or Post Ranch Inn.
Wether you like visiting national parks, taking a short hike on hiking trails, seeing wildlife like sea otters and and elephant seals.I hope this big sur itinerary with these tips for some of the best places to visit help make sure every minute is enjoyed on your journey.
The Ultimate Big Sur Road Trip Itinerary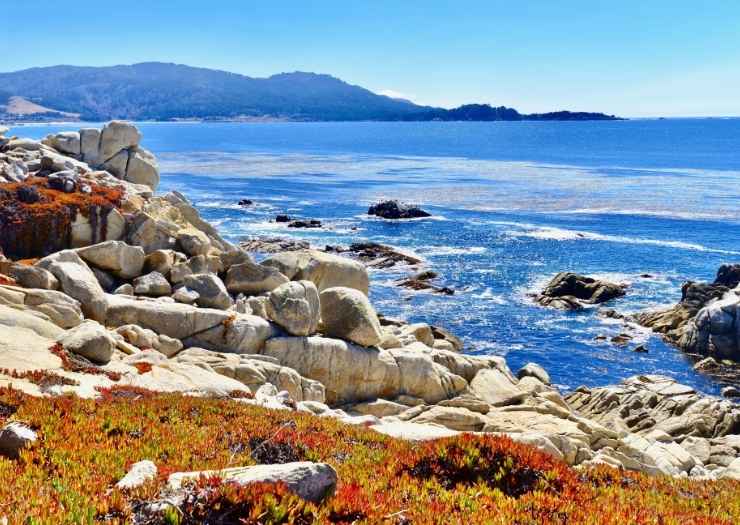 Carmel
Whimsical, timbered cottages covered in flowers and greenery; quaint cobblestone streets that lead you to the sea where farm-to table restaurants offer seafood dishes made from locally sourced ingredients. Sounds of waves crashing against shore can be heard all around as well!
As your first stop, roaming serendipitously through Carmel's European-style streets is a dream come true. With quaint cottages featuring fairy-like chimneys and high-pitched roofs, you'll feel as though you're walking inside an actual fairytale!
Carmel marks the start of your Big Sur road trip, which also means it provides a wonderful opportunity to gather any last-minute items you might need for your trip before heading out into more remote destinations.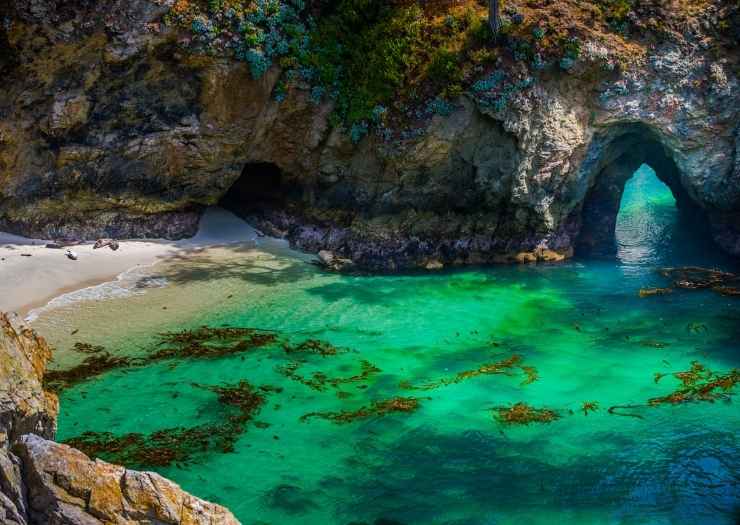 Point Lobos State Park
The park is often referred to as "the crown jewel of the California state park system", which should be enough of a description to convince you to pay it a visit! 
Set just a stone's throw away from Carmel and considered one of the most beautiful places in Big Sur, Point Lobos State Park is a gorgeous area home to hidden coves with a beautiful view, flora so unique you won't find it anywhere else in California, and a wide menu of wildlife and bird species to look out for.
A must during your visit is checking out Gibson Beach, a stunning beach lined by azure waters. China Cove, a hidden cove where sea lions can often be seen is another spot worthy of being on your bucket list.
If hiking is your jam, make sure you head out and tackle the Bird Island Trail. As its name suggests, this hike will take you all the way to a viewpoint of Bird Island, where birds nest on a seasonal basis. This hike also passes past Gibson Beach and China Cove, making it ideal to tackle the park's best spots in one go!
Moreover, Point Lobos State Nature Reserves is one of the few destinations on Big Sur where you can dive in. Exploring the park's underwater system is an absolute dream, so much that it's considered one of the best diving areas on the entire West Coast of the United States. 
Whalers Cove is the name given to the park's diving area. While exploring, you'll get to see a forest of kelp, gigantic boulders, and underwater valleys as well as get to spot a ton of marine life, including seals, colorful coral and fish, and a wide array of other marine animals. If you're keen to dive here, make sure you plan things ahead of your visit, as the park requires a permit for divers.
Garrapata State Park
Home to 3,000 acres of wilderness, Garrapata State Park is a pretty good place to start getting acquainted with Big Sur's nature.
During your visit, you'll get to hike above gigantic cliffs, walk amid redwood groves, lay at one of its white-sandy beaches, gawk at canyons, and go in search of hidden coves. A must-do trail is the Bluffs Trail, which will have you winding across the park's coastal buffs while catching fascinating views of the mountains and the Pacific. 
For all things marine life, do the Soberanes Point trails as well, which provides views of the park's coastal cliffs and very high chances of spotting migrating blue whales if you're traveling during the season!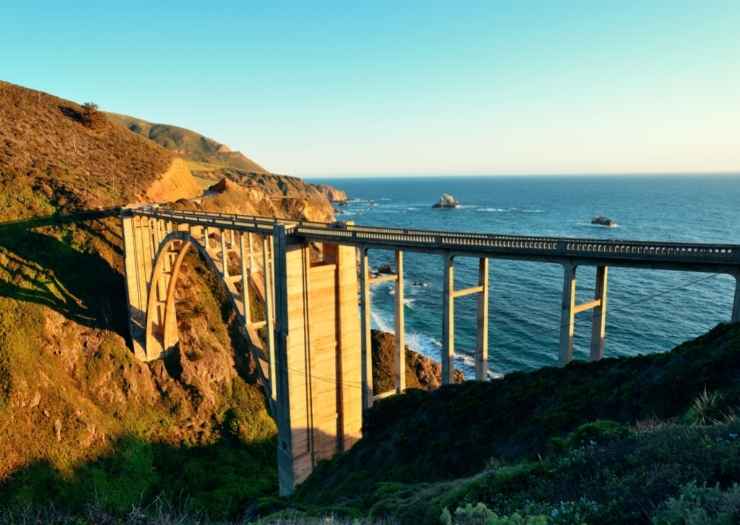 Bixby Bridge
Boasting expansive views of the Pacific to one side and a striking canyon to the other, bixby creek bridge is one of the most iconic landmarks on Big Sur. 
Even though it's not a destination per se (and you'll be driving through it anyway to get to the next location on your itinerary), the views it offers are worth stopping for a few minutes in order to fully take them in!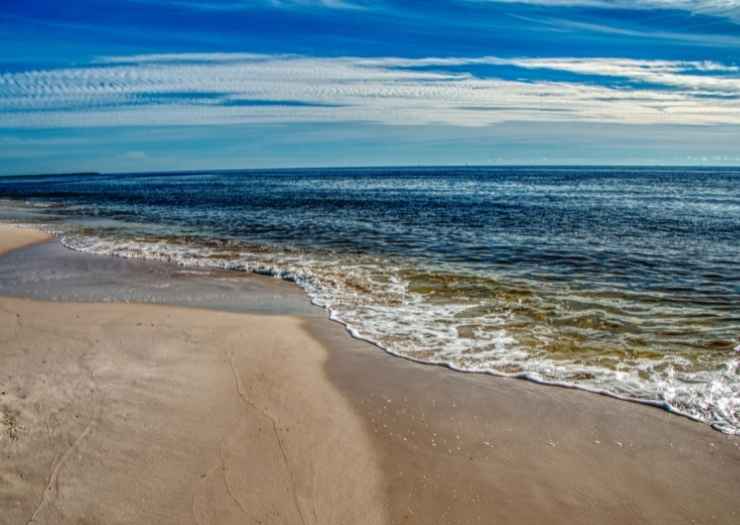 Andrew Molera State Park
Andrew Molera is the largest and most underdeveloped state park along Big Sur, making it a must-see for those who love raw landscapes without necessarily having to share the views with hoards of people.
Home to hilltops, bluffs, picturesque beaches and coastal meadows, variety in scenery is the magic of this state park. During your visit, you can either choose to relax at the beach or opt to hike a few of the twenty miles of trails in its menu, all of which provide vastly different experiences but gorgeous views no matter which one you decide to tackle.
If you want to hit as many landscapes in one go, the East Molera Trail is your best bet. This hike will have you exploring amid redwood groves, walking along ridges, and gawking at views of mountains and the ocean every step you take.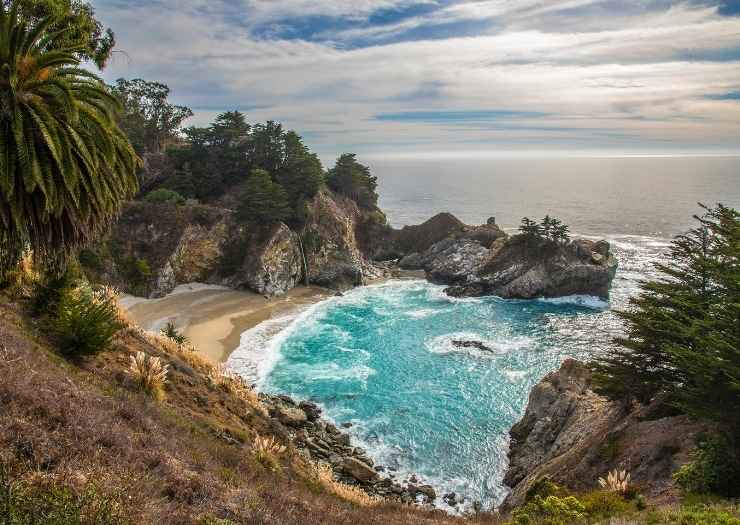 Pfeiffer Big Sur State Park
A Big Sur road trip may be all about ocean views, but there are a few spots on its mountainous side that are also worth checking out. A perfect example of this is Pfeiffer Big Sur State Park, which is all about hikes under the shade of redwood trees, conifers, maples, and more! 
This is also a great spot to get personal with the wildlife that lives in the Santa Lucia Mountains, with sightings of bobcats, black-tail deer, and tons of bird species being common here.
Tip: Pfeiffer Big Sur State Park is a great place for an overnight stay in the forest. There's an on-site campsite as well as rustic cabins (Big Sur Lodge) within the park's boundaries.
Pfeiffer Beach
A purple-sanded beach may sound like something straight out of a painting, but it's actually something that exists in real life and you'll find it at the alluring Pfeiffer Beach.
Located just two miles south of Pfeiffer State Park, visiting Pfeiffer Beach at sunset makes for a perfect day to finish off the day. Even though its purple-shaded sand is what put this beach on the map, another great sight worth witnessing is Keyhole Arch, a natural rock arch that sits off the shore. Come sunset, sun rays pass directly through the arch, creating a mesmerizing scene you're bound to never forget!
Getting to Pfeiffer Beach can be a bit challenging and requires a little detour off the main highway (only 2 miles). You'll have to dodge a few risky curves along the way, but once you get there, the striking scenery will make all the effort worth it! Moreover, make sure you pin the beach on your map before leaving Carmel because there are no signs that mark the way to it.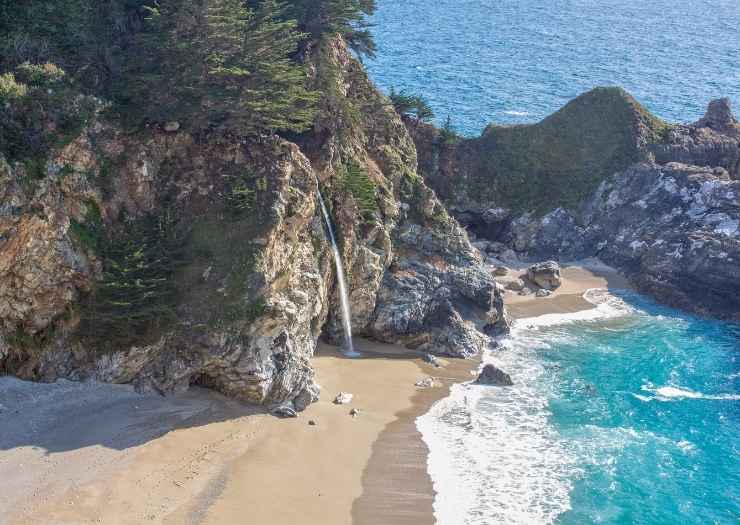 Julia Pfeiffer Burns State Park (McWay Falls)
Secret coves, ocean cliffs, verdant forests, and one of the most beautiful waterfalls in the entire world are the staples of Julia Pfeiffer Burns State Park.
McWay Falls is the main reason most visitors make a stop at this gorgeous state park. This glorious 80-foot waterfall crashes down into the ocean from a dramatic cliff, making it look straight out of painting! Depending on the time of the year you visit, the falls cascade down into the sea or against a hidden cove during low tide, making the scenery look as dreamy as ever. Migrating whales sometimes like hanging out around the cove, so keep your eyes out for them in case you get lucky.
Aside from the falls themselves, there's a ton more to do at this beautiful state park, including hiking a few of its trails, all of which provide an insane variety in landscapes ranging from redwood forests, rugged bluffs, creeks, granite cliffs, and more.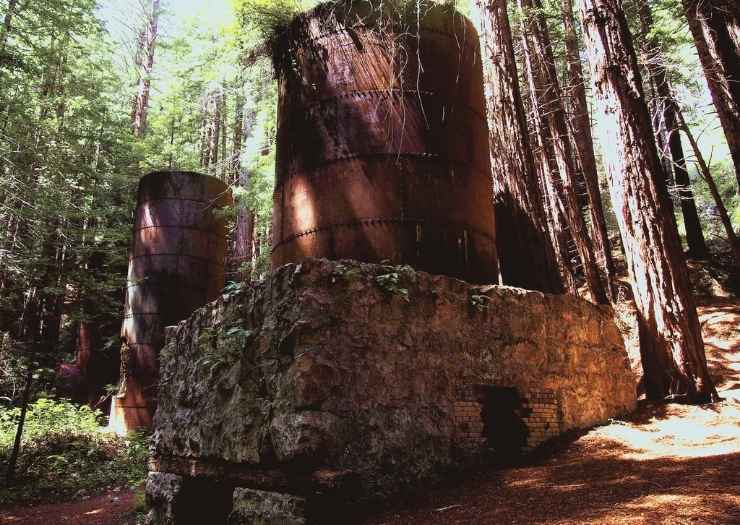 Limekiln State Park
Nature is Big Sur's biggest claim to fame, but the area also brims with history and there's no better way to learn about it than by spending a day at Limekiln State Park.
Back in the 19th century, the park was considered a prime limestone harvesting area, a key mineral used to construct buildings in nearby San Francisco and Monterey when both cities were having their boom. Once all the resources in the park were depleted, the kilns were completely abandoned for decades to come. 
Today, you can hike through the forest and gawk at its natural beauty while also stumbling across the mining ruins that were left behind, which provide a pretty big contrast against the towering redwood trees in the area.
Three different canyons make up the park, each of them providing a hiking trail to explore them. If you don't have a ton of time, I recommend tackling the Limekiln Falls Trail because its junction meets with the other canyons and creates a wide scene dotted by redwood trees! 
Aside from hiking around its three canyons while getting a dose of history, Limekiln State Park is also a wonderful destination to spot marine life, swim inside creeks, and relax by the beach.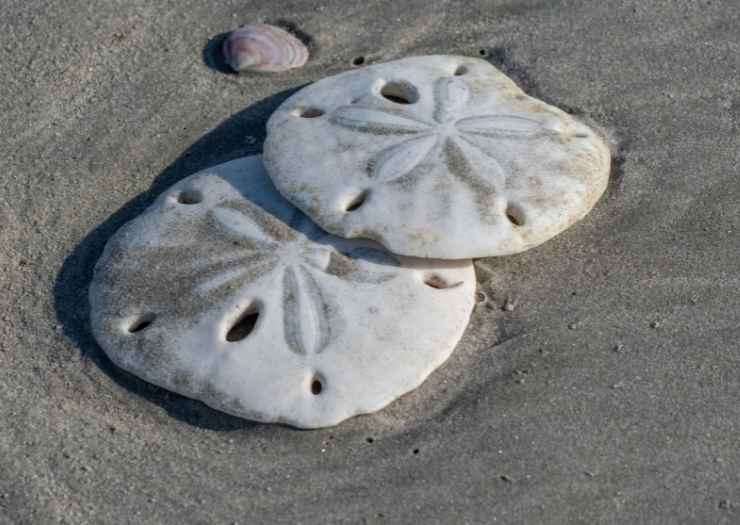 Sand Dollar Beach 
Even though Big Sur boasts gorgeous ocean vistas galore, the beaches you can actually swim and hang out in are pretty limited. If you're keen to spend a few hours frolicking by the sea, Sand Dollar Beach is the perfect place to do just that.
As the longest stretch of sand on Big Sur, Sand Dollar Beach is very frequently visited by road trippers through the area, but finding a secluded spot without crowds around is a pretty easy task thanks to its large size.
As its name may suggest, Sand Dollar Beach is named after the thousands of sand dollars that get washed over the shore. Taking them with you is prohibited as they are an important part of the area's ecosystem. If a scavenger hunt sounds like fun, though, you can instead head to the southern part of the beach and look for gem-like rocks scattered over the area – they're said to contain serpentine and jade!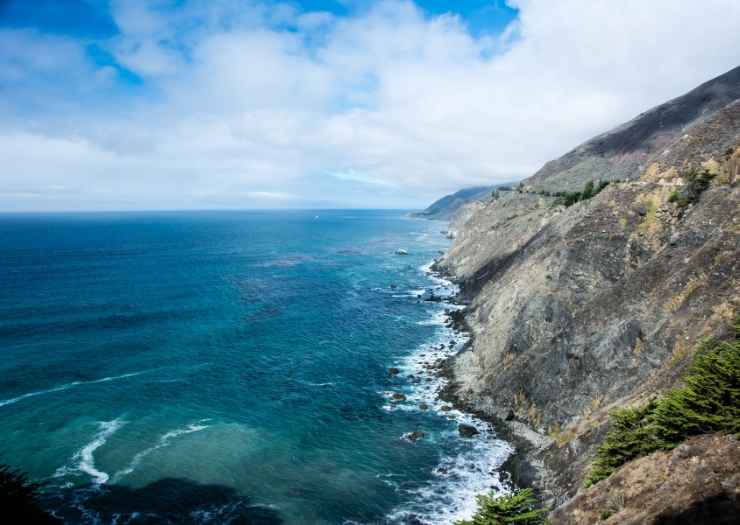 Ragged Point
Considered one of the best destinations for mesmerizing views on Highway 1, this is the ideal place to bid goodbye to your Big Sur drive!
If you're not tired of hiking yet, a wonderful trail to tackle is the Ragged Point Cliffside Trail to Young Creek, which will treat you to a black sand beach and a striking waterfall once you reach the bottom!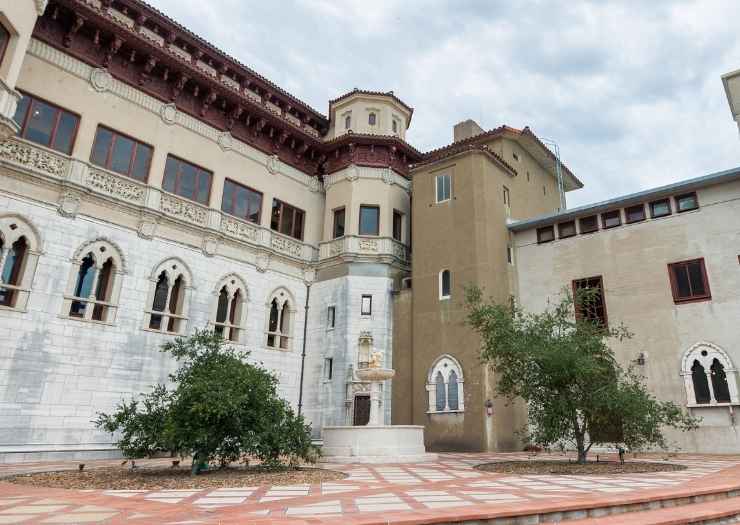 Hearst Castle
If you still have a little time left over, a wonderful spot to end your Big Sur road trip with a bang is Hearst Castle located in the town of San Simeon (the official finishing point of the highway).
This strikingly gorgeous castle was built back during the early 18th century. Today, you can walk inside it and feel as though you're in a real-life fairytale setting as you explore its dreamy gardens and check out its beautiful rooms, where you'll find collections of rare antiques and artworks from all over the world. 
I hope this itinerary helped make the planning stages of your Big Sur road trip a little easier. Because Highway 1 is actually only 90-miles long, every destination listed is pretty close to the next, which essentially means you can very easily adjust the time you spend at each place depending on how many days you have available to dedicate to your trip.
Are you currently plotting a road trip through Big Sur? I'd love to hear all about your plans, so tell me all about them in the comment section below!
FOLLOW US ON SOCIAL MEDIA
Don't forget to invite your friend's to our Facebook groups! We would also love to see your vacation pictures!