Hawaii Itinerary: 8 Must See Hidden Gems
If you are planning a Hawaii trip, make sure Oahu is on your Hawaii itinerary. There's no shortage of things to see and do on Oahu. Oahu is one of the most beautiful places in the United States. It has some of the best beaches, beautiful waterfalls and historic sites. The beaches of the north shore stretch more than 7 miles and it's where you find can find traditional hawaiian food at a food truck.
The third largest of the Hawaiian islands, it houses two separate shield volcanoes (Wai'anae Range & Ko'olau Ranges) with a broad valley between them; this is often why visitors come here for vacation – because they know about all these popular tourist spots like Pearl Harbor! However there are certain places not on everyone's radar so if you're looking at leisurely exploring then look no further! These hidden gems with scenic drives might just be what you're after. Grab yourself a rental car and put these hidden gems in Hawaii you've probably never heard of on your Hawaii itinerary.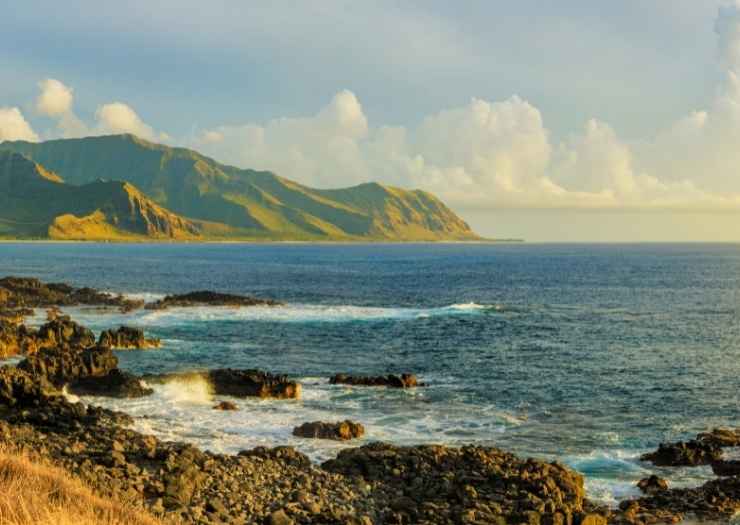 Kaena Point State Park
Kaena Point State Park has some of the most breathtaking views you will ever see. It's the best place to go if you want peace and quiet, but not so much for swimming since its strong waves aren't ideal at all! However it's 2.7 mile hiking trails lead through gorgeous scenery with volcanic coastlines, tide pools as well natural rock arches that were carved by time itself into interesting shapes like bowls or columns. Kaena Point State Park may be a hidden gem, but its stunning views will leave you speechless. It's West and North sides of Oahu island meet. You will have dolphin spotting opportunities early in the morning. So make sure to get an early start!
Kawela Bay
Kawela Beach is a hidden gem in Oahu. What makes it so special? For one thing, the waves are calm most of time making this an excellent beach destination. Especially if you're traveling with kids or planning on taking your sweetheart out for their first time abroad! Moreover, there's plenty here to keep visitors occupied: beautiful trees line each side and offer shade from hot summer sun. As well delicious food stalls which dot both ends near miles upon miles worth of beaches. It's not crowded because almost no one visits here. This is one of the top things on our list to do. It's the perfect place to enjoy the ocean.
Goat Island
The islet of Mokuauia, or Goat Island as it's more commonly called by locals stands out from the crowd because its dunes are made up lithified sand. You'll find plenty here that want to spend some extra time looking around!
With a mere 720 feet from Malaekahana State Recreation Area, Goat Island is close enough to the beach that you can swim over. However it's recommended that you not do so because of possible damage to the coral reefs underneath. The reefs could cut your feet and also suffer some degree if corrosion due Goden's influence (the salt water). Paddling across this bodyboard or surfboard may seem like an easier option!
Mokuauia Island is home to three beautiful beaches. A wall of cliffs protects a calm ocean beach with gorgeous mountains as an backdrop. It makes it ideal for floating in super relaxed waters without any waves or currents. Making it a good place if you're taking a family vacation!
The protected seabird sanctuary of Goat Island is a precious and unique place. It's important to stay away from where the birds lay their eggs, which is the center of this beautiful island. August is the best time to visit Goat Island. That's when you can find newly hatched Wedge-tailed shearwater chicks.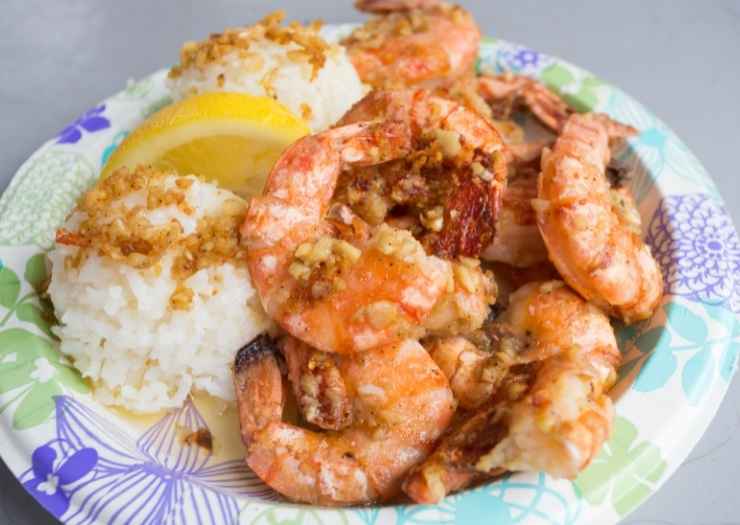 Kahuku Farms
If you want to enjoy a farm-to table dining experience on your Hawaii itinerary, head over to Kahuku Farms. Here your guide will take great care of everything. From picking fruits right off the vine and even showing visitors how they're grown. This is a great place to get a taste of Hawaii.
A truly unique Oahu experience can be found at this organic produce estate! Not only does it supply some delicious fresh fruit tasting tours but also gives people a quick look into what goes on behind closed doors when visiting one's typical grocery store.
What started as a tiny roadside shop back in the day has turned into an experience you'll want to have again and again. After strolling through their farm eating everything organic on your way. You will able stop at one of many fabulous shops that are scattered throughout this picturesque property!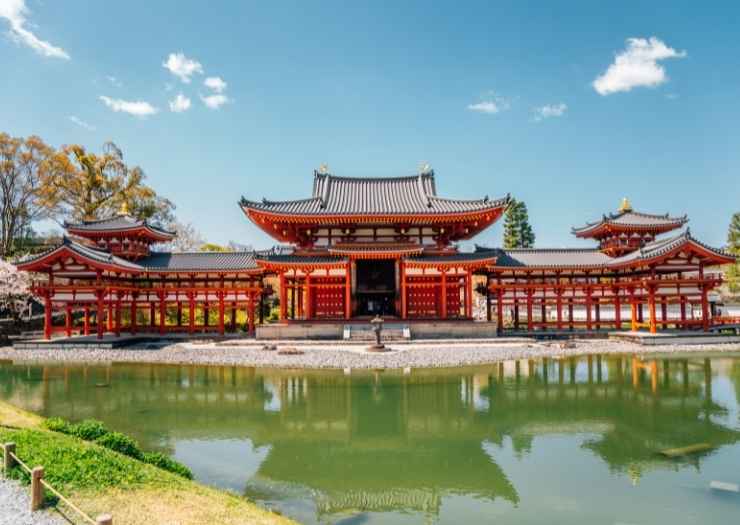 Byodo-In Temple
The sacred grounds of Oahu's Byodo-In Temple are open to all visitors, regardless if they practice Buddhism or not. The Byodo-In Temple in Oahu is a smaller-scale replica of the over 950-year-old Byodo-in Temple, a United Nations World Heritage Site in Uji, Japan.
The small temple's emphasis on preserving cultural traditions reminds me that we should always be thankful no matter what country you come from. Our world would lose something special when different cultures aren't able to share experiences between themselves. I would plan about 50-60 minutes to visit here.
Mermaid Cove
If you're looking for a place that is truly off the beaten path, then look no further than Mermaid Cove. This underwater wonder has been hiding under Oahu's surface since it was first discovered by divers back in 1966! The cavernous area of this marine sanctuary also happens to be half-submerged and when light reflects on its walls during daytime hours or evening sunset time periods – It creates an incredibly surreal experience.
The reason for its solitary status? It's not easy to find, but you'll have no problem getting there from Nanakuli Beach Park if know where and don't mind roughing it up a bit. You'll also be walking through a series of tunnels. Once you get there though it will be worth every drop of sweat! So make sure put it on your bucket list!
Electric Beach
The warm water from this plant is a magnet for tons of marine life. Make sure you bring your snorkel gear because this is one of the best snorkeling spots. Snorkeling here feels like an almost surreal experience as you swim through the depths and see all sorts of fish, green sea turtles or even dolphins! It's one of the best spots to see sea life here. Make sure to go close by one of the water pipes while exploring – it's their favorite hangout spot.
Back in the day, a power plant was built right across from Electric Beach making its namesake rather fitting!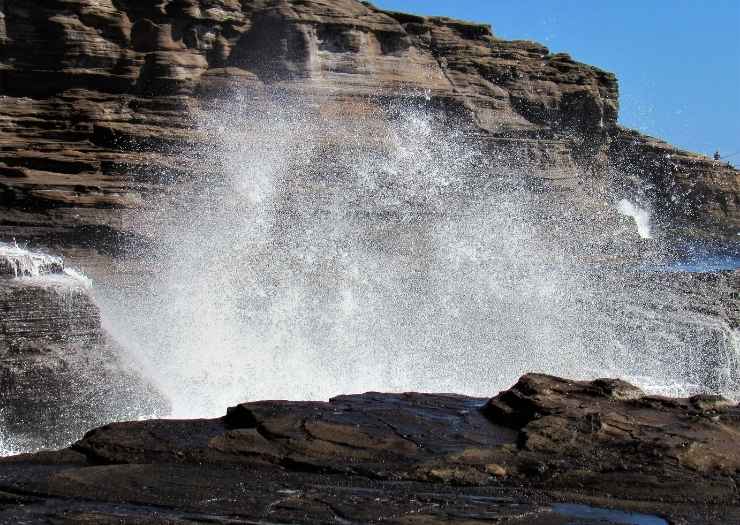 China Walls
China Walls is a formation of rocks jutting right into the ocean, creating an unforgettable view when ocean waves crash against its rocky walls. The best part? You can see Oahu's volcanic sight from here! A true gem that will leave you wanting more – just don't forget your camera because there are some stunning views waiting for ya below sea level as well.
OAHU Facts:
You might also want to check out the botanical gardens on Oahu as well. There are 5 total that are worth seeing.
Best place to see manta rays in Oahu is Olowalu Bay and Black Rock Point.
Diamond head is one of the most recognized landmarks in Hawaii and worth a visit.
There are over 40 public and private golf courses on Oahu.
A helicopter ride is another great way to experience a guided tour on the big island of Hawaii.
Find a inter-island flight via Hawaiian Airlines, Southwest Airlines, Makani kai Air and Mokulele.
Check out Lanikai beach and the Polynesian cultural center that we mentioned in our last article.
Iolani palace was the last official residence of the last ruling monarchs of the kingdom of Hawaii King Kalakaua and his sister Queen Lili'uokalani.
Beyond Oahu:
If you plan on visiting other places besides Oahu on your big island Hawaii itinerary. Here are a few notable things to add to your Hawaii Itinerary beyond Oahu.
Hawaii volcanoes national park
Black Sand beaches
Kealakekua bay – Kona
Haleakala national park – Maui
Iao valley state park – Maui
Have you ever been to any of these secret gems on Oahu? If so, let me know about your other favorite places in the comment section below! We hope you will add some of these stops to your Hawaii itinerary.
More travel related articles: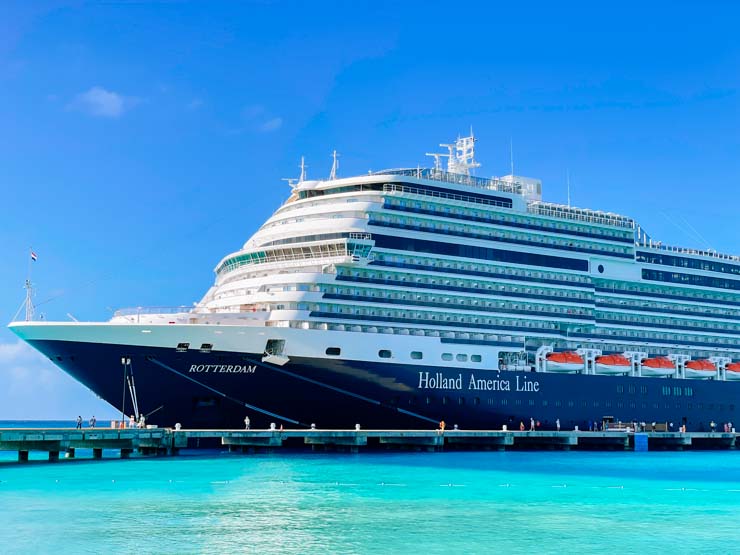 FOLLOW US ON SOCIAL MEDIA
Don't forget to invite your friend's to our Facebook groups! We would also love to see your vacation pictures!