After a long day of hiking, the last thing you want to do is spend hours over a campfire cooking a complicated meal. But just because you're in the great outdoors doesn't mean you have to sacrifice your love of good food. This cast iron mac and cheese recipe is the perfect compromise between a gourmet meal and a simple campfire dinner.

It's also a great way to use up any leftover vegetables you may have packed along with you on your trip. So next time you're planning a camping trip, be sure to bring along a cast iron skillet and some extra cheese to make this delicious dish.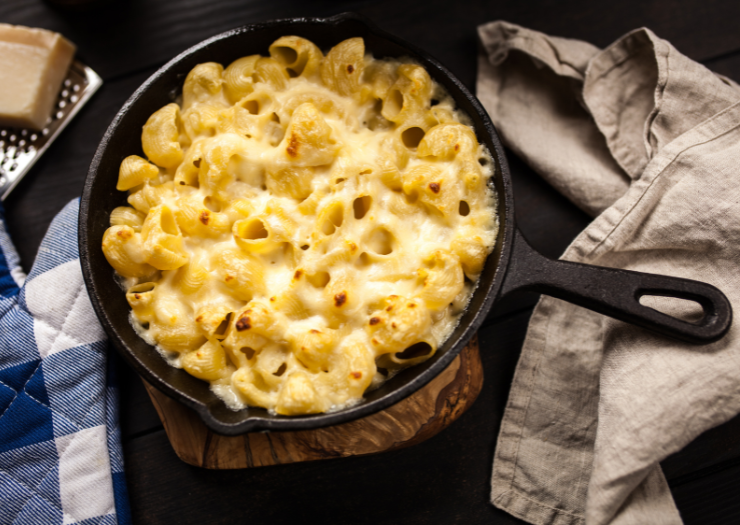 Can I use cast iron for pasta?
Many people are surprised to learn that cast iron can be used for cooking pasta. While it is not the traditional method, it can be an effective way to cook pasta if you do not have a pot or pasta cooker on hand. The key is to use a large enough pan so that the pasta has plenty of room to expand as it cooks. Be sure to bring the water to a boil before adding the pasta, and then cook the pasta according to the package directions. When it is finished cooking, drain the pasta in a colander and then give it a quick rinse with warm water. Serve immediately with your favorite sauce.
What kind of cheese is best for mac and cheese?
One of the great things about mac and cheese is that it can be made with a variety of different cheeses. For a classic flavor, sharp cheddar is a good choice. If you're looking for something a little more decadent, consider using Gruyere or Brie. For a smoky flavor, try Gouda or Asiago. And for a bit of spice, Pepper Jack or Habanero Cheddar can add some kick. Ultimately, the best cheese for mac and cheese is the cheese that you like the best. No matter what kind of cheese you use, be sure to shred it yourself for the best results. Pre-shredded cheese often has added ingredients that can prevent it from melting properly. So experiment until you find your perfect combination.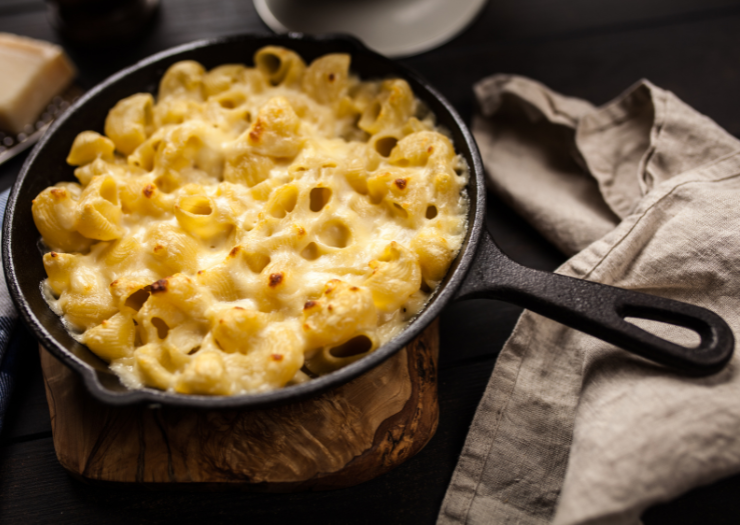 How Can I dress up my Mac and Cheese?
There are few things more comforting than a bowl of mac and cheese. But if you're looking for ways to dress up your mac and cheese, there are plenty of options. Here are a few ideas:
-Add some diced cooked bacon or ham for extra flavor.
-Stir in some frozen peas or corn for extra color and nutrients.
-Top with bread crumbs and grated cheese, then bake until bubbly for a crispy topping.
-Add a dollop of salsa, sour cream, or chutney for extra zing.
With so many possibilities, you can never get bored of mac and cheese! So get creative and enjoy your favorite comfort food in new ways.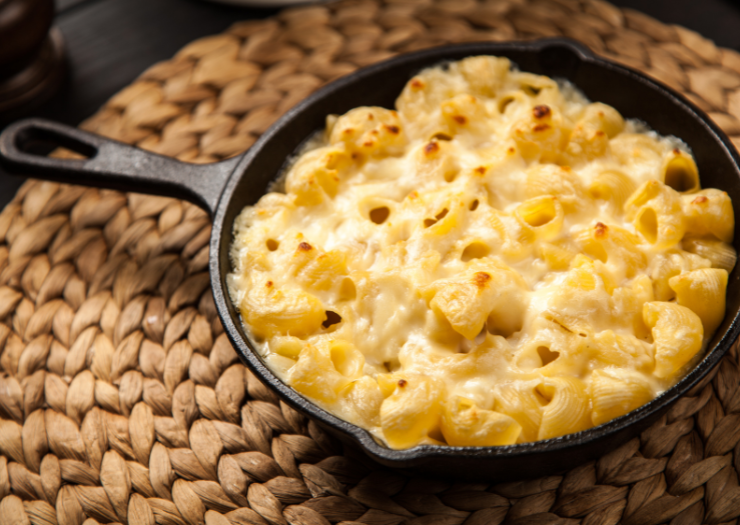 How to Store Leftovers
There's nothing quite like a big bowl of mac & cheese, but sometimes you end up with leftovers. If you're wondering how to store your leftover mac & cheese so that it stays fresh and tasty, there are a few things you need to keep in mind. First, make sure that the mac & cheese is completely cooled before transferring it to an airtight container. Otherwise, condensation can form and make the dish soggy.
Place it in an airtight container and refrigerate it for up to three days. When you're ready to enjoy your leftovers, you can reheat them in the microwave or oven. If you find that your mac and cheese has become dry, you can add a little milk or cream to moisten it before reheating.
To Freeze:
Be sure to add a layer of plastic wrap or foil over the top of the container before sealing it shut. This will help to prevent freezer burn. Finally, write the date on the container so you know how long it's been in the freezer. When stored properly, leftover mac & cheese can last for up to two months. So go ahead and indulge in your favorite comfort food knowing that you can always save some for later.
Cooking in Cast iron while camping
For many people, the appeal of camping is the opportunity to get back to nature and enjoy some simple pleasures. One of the best ways to do this is to cook using cast iron pots and pans
Cooking in cast iron while camping is a great way to get the most out of your campfire. Cast iron retains heat well, so it's ideal for cooking over an open flame. Plus, it's durable and easy to clean, which makes it a great choice for camping. When cooking in cast iron, be sure to use a pan that is big enough to fit your food. It's also important to preheat the pan before adding any food. This will help to prevent sticking and ensure that your food cooks evenly. Once your food is cooked, be sure to clean the pan immediately. Otherwise, the cast iron will start to rust. With a little care, cast iron can provide years of dependable service. So next time you're packing for a camping trip, be sure to bring along a trusty cast iron pan.
Yield: 8
Cast Iron Mac and Cheese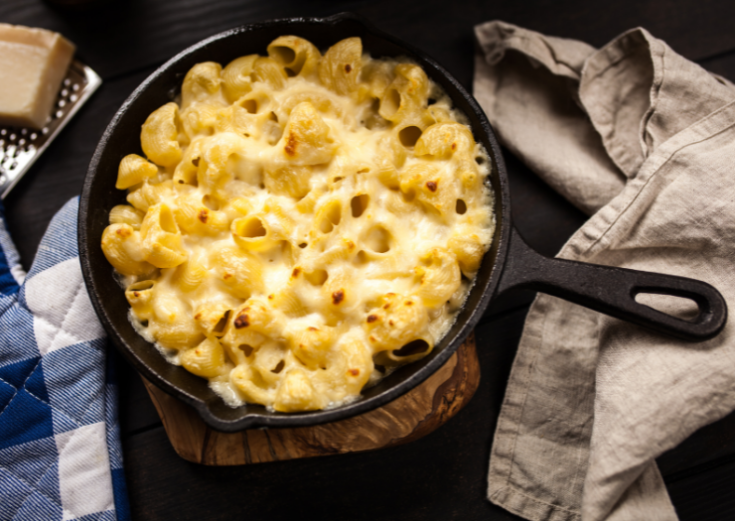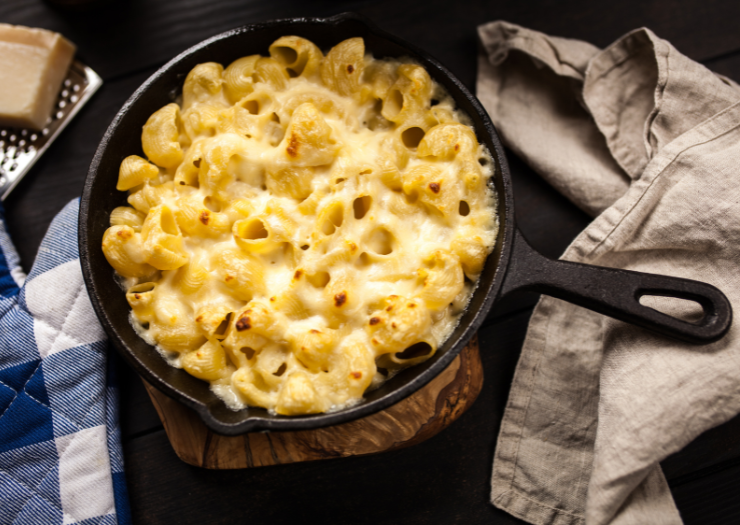 Ingredients
16 oz Box elbow macaroni
8 oz American Cheese or Gouda
16 oz cheddar cheese
3 Cups milk
1 cup heavy cream
1 Stick Butter
6 tbs Flour
1/2 tsp parsley
1/2 tsp black pepper
1 Cup Sour Cream
Instructions
Preheat oven to 350 or Preheat skillet on campfire
Cook macaroni according to directions on your box.
Next, melt butter in your cast iron skillet.
Then add in your flour, pepper and parsley.
Whisk until smooth
Slowly pour in cream and milk, stir occasionally.
Cook on medium heat until your mac and cheese is thick and bubbly.
Next add in cheese and sour cream.
Now add in the macaroni noodles.
Cook for 30 minutes or until the top is golden brown.
Awesome Camping Articles You Should Check Out
FOLLOW US ON SOCIAL MEDIA
Don't forget to invite your friend's to our Facebook groups! We would also love to see your vacation pictures!