Best Day Trips in Oklahoma: 21 Must-Visit Destinations in the Sooner State
If you're looking for some fun day trips to take in Oklahoma, you're in luck! The Sooner state, also known as the horse show capital of the world has plenty of great attractions to check out, regardless of your interests. From museums and historic sites to gorgeous state parks, nature preserves and small towns, there's something for everyone. Oklahoma is also to some of the largest lakes, and outdoor activities that make great day trips. So if you're ready to start exploring, read on for some of the best day trips in Oklahoma.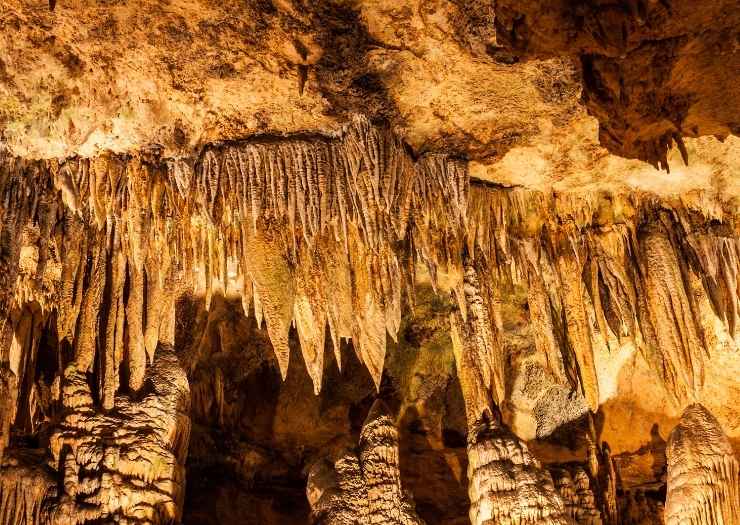 Alabaster Caverns State Park
Alabaster Caverns is the world's largest natural gypsum cave in the world. Just a short drive south of Freedom, Oklahoma, this one-of-a-kind cave system has been a tourist attraction for more than 100 years. The park allows visitors to explore the underground passages and see formations up close.
One of the things that makes these caves so unique is that they house white, pink, and the very rare black alabaster. There are only two other veins in the world that have this beautiful anomaly. Like its name, you'll find gypsum primarily in the form of alabaster, but there are also selenite crystal formations in the park. 
Guided tours are available every hour from 9 am – 4 pm and for more courageous guests, there are 4 caverns reserved for wild caving or spelunking. 
The park also features RV and campsites, volleyball, horseshoes, grills, water, and the Raptor Roost trail for hiking enthusiasts.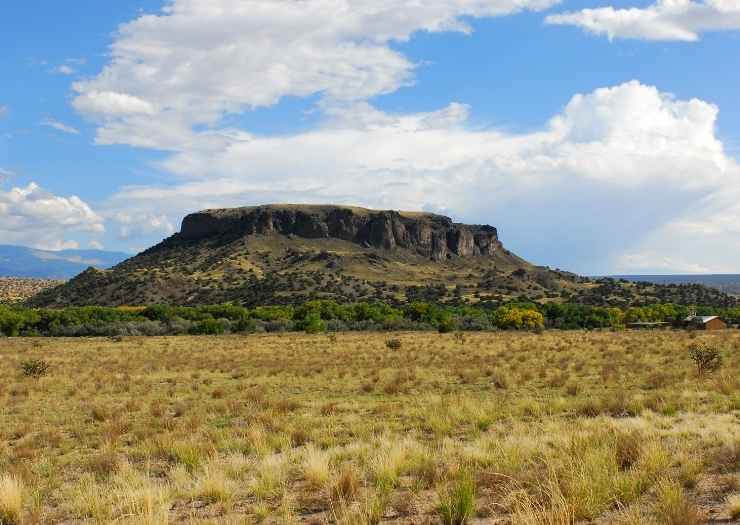 Black Mesa
Ready to behold a geological wonder of North America? The Black Mesa plateau is more than three million years old and is the highest point in all of Oklahoma. It is named for the lava flow that covered it after the New Mexico-based Capulin Volcano erupted. It can be found in the Oklahoma panhandle, along the tri-state border of New Mexico, Colorado, and Oklahoma.
One of the most exciting things about this location is that there are real dinosaur footprints preserved in the northern part of the mesa. For decades, geologists and paleontologists have come here to study rocks and bones that date back to the Jurassic and Triassic eras. 
Visitors can hike the mesa from dawn til dusk, and it takes about 4 hours to complete. While camping isn't allowed in the nature preserve, there are many camping sites available in the state park.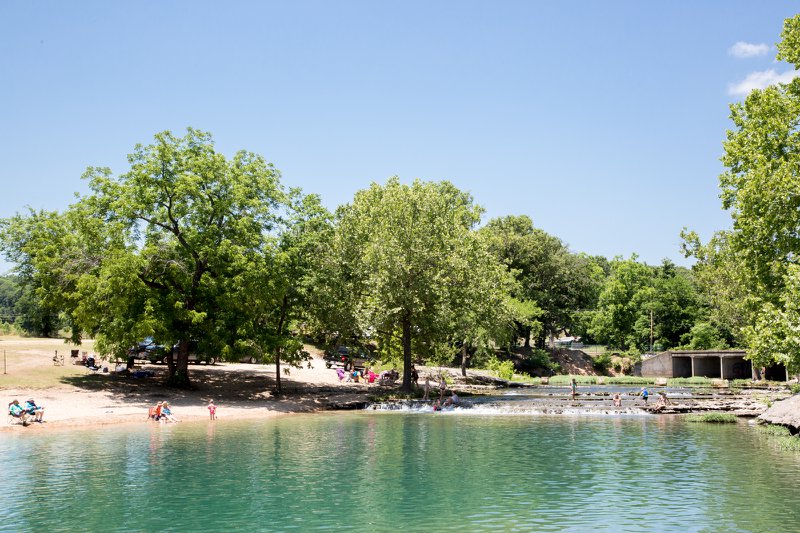 Blue Hole Park
If you're looking to beat the summer heat and you love outdoor recreation, Blue Hole Park is definitely worth the trip! Located 7 miles outside of Salina, this 17-acre park is best known for its crystal clear, spring-fed swimming hole.
Swimmers of all levels will be comfortable splashing around here. There are several shallow areas, as well as spots that are up to 17 feet deep. You'll find many visitors enjoy snorkeling or floating in the water.
If you get hungry, Blue Hole has a concession stand with hot dogs, hamburgers, and other summer treats. 
RV and tent camping is available, along with cabin rentals for those who prefer something a little more luxurious.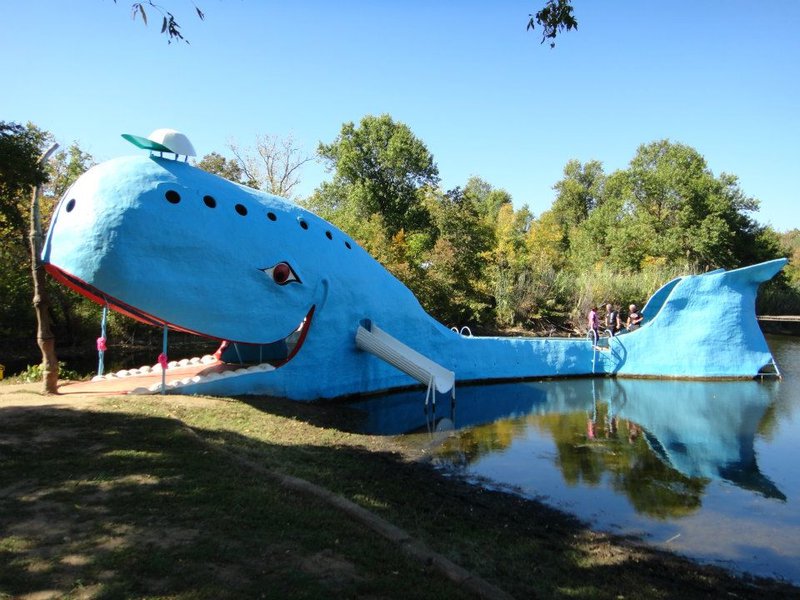 The Blue Whale
The Blue Whale is an iconic roadside attraction based in Catoosa, along the historic Route 66. Built in the early 70s by Hugh Davis, the Blue Whale is an impressive 20 feet high and 80 feet long and is settled in a spring-fed pond.
Though originally intended for family use, the attraction became a popular swimming hole for the locals and Davis officially opened it to the public with the addition of sand, picnic tables, and lifeguards. 
While you can no longer swim here, the Blue Whale is a fun structure to explore and take photos with. Visitors can also go fishing or enjoy a picnic in the company of this joyous concrete whale.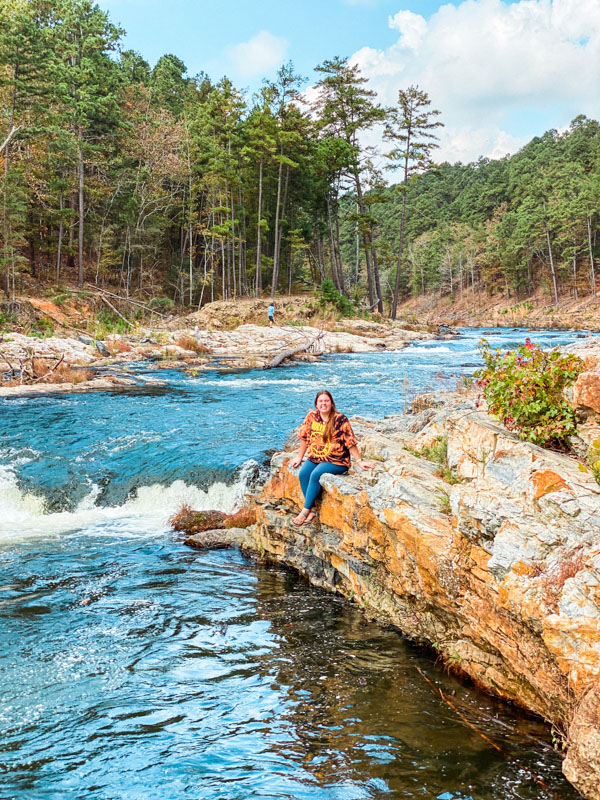 Broken Bow Lake
Let all your worries wash away on the 180 miles of shoreline of Broken Bow Lake. Nestled in the foothills of the Ouachita Mountains, this 22-mile long lake offers a wide array of recreational activities for any outdoors lover. 
Whether prefer the slower pace of fishing or more adventurous activities like canoeing, rafting, or kayaking, Broken Bow Lake has it all! They even offer speed boat, houseboat, and jet ski rentals. They even offer free life jackets.
The lake is surrounded by densely forested mountain terrain, where visitors can hike The Big Oak Nature Trail or the Beaver Lodge Nature Trail. You'll also find plenty of places to camp or picnic in the area.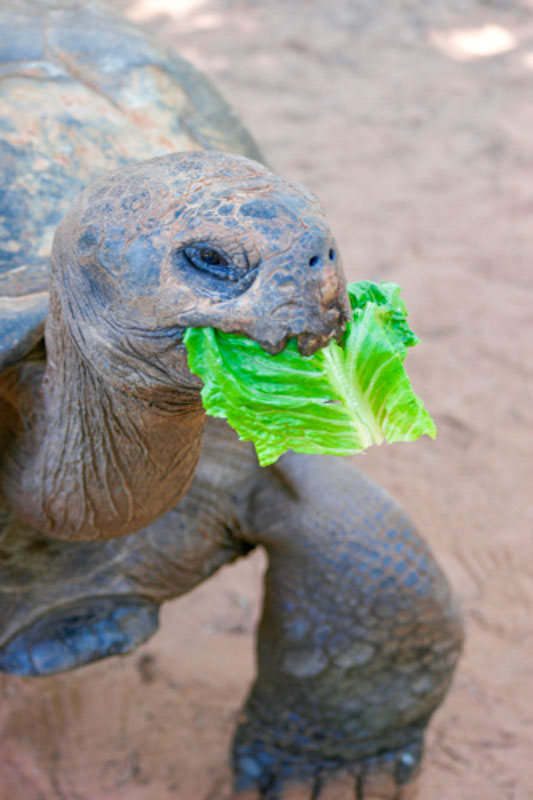 Central Oklahoma
There are plenty of things to do located right here in Central Oklahoma. Whether you're visiting Oklahoma City for business or pleasure, there's plenty to do in Downtown okc metro. From shopping and dining to museums and sports, you'll find something to keep you entertained in this beautiful city. Here are some of the best things to do in Downtown Oklahoma City. Take a ride on the Bricktown watertaxi, see a Thunder Game, visit the myriad botanical gardens and tour the crystal bridges museum of american art. You can also visit the skydance bridge nearby.
The Western Heritage Museum, also known as the National Cowboy Hall of Fame, in Oklahoma City is a great place to learn about the history of the American West. From pioneer days to the present, the Western Heritage Museum covers everything you need to know about the Oklahoma territory. You'll see everything from antique firearms and saddles to historic clothing and photos. It's a great place to take the kids on a rainy day. So if you're looking for some fun things to do in OKC, be sure to add the Western Heritage Museum to your list!
The Oklahoma City Zoo and Botanical Garden is an inviting place for all ages! Home to more than 1,900 animals from around the world- it's no wonder this zoo has become such a popular destination. Open every day except Thanksgiving Day (and Christmas!). It's honestly one of the best zoos I have been to. Watch a sea lion show, take a train ride and feed the animals at the petting zoo. They have a huge gift shop and plenty of places to eat. Plan to spend a lot of time because this zoo is huge. Don't forget to bring your sunscreen, plenty of water and of course your camera.
There is also a Science and Space museum located right across from the Oklahoma City Zoo with free parking.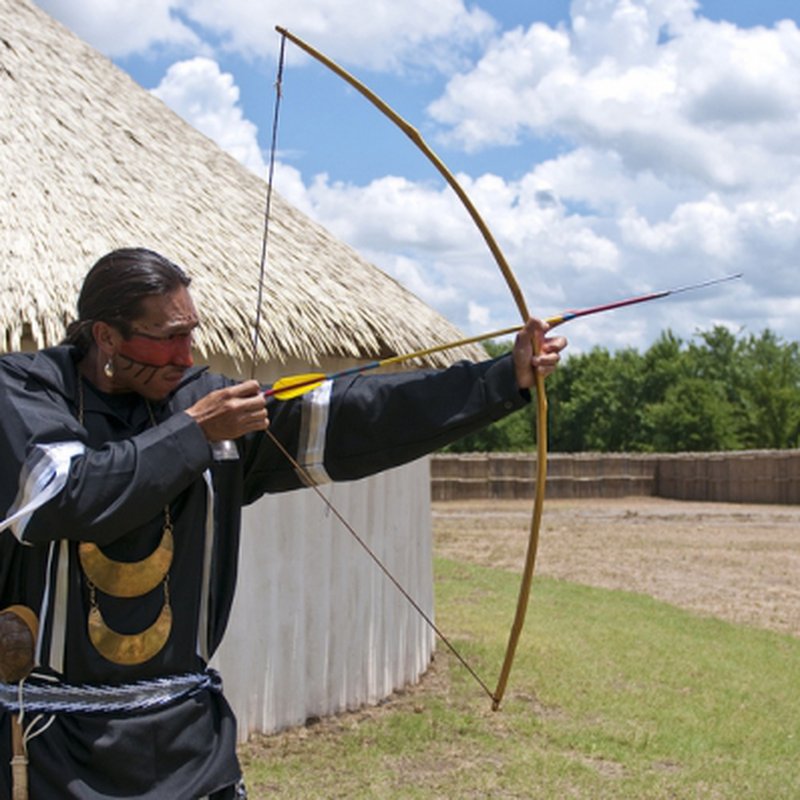 Chickasaw Cultural Center
If you're looking for a unique cultural experience while in Oklahoma, be sure to visit the Chickasaw Cultural Center. This amazing center tells the story of the Chickasaw Native Americans people and their culture, from their ancient history to modern day. You can participate in all kinds of activities such as cooking demonstrations, language lessons, village tours, story telling and more.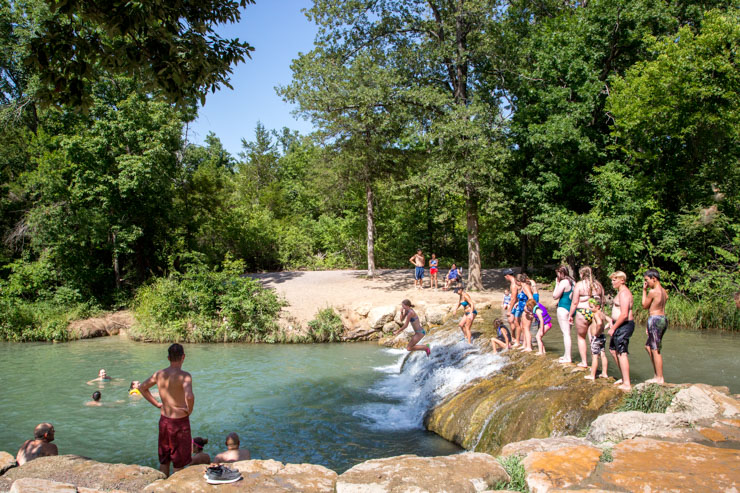 Chickasaw National Recreation Area
Chickasaw National Recreation Area is the oldest national park in Oklahoma and has been a favorite destination since the early 1900s. It was established to protect the mineral and freshwater springs found in the area. 
One of the special things about Chickasaw is that you get two parks in one. Visitors will get access to both the Platt National Historic District and the Lake of Arbuckles, which merged to become Chickasaw National Recreation Area in the 1970s and is a beautiful scenic drive.
With over 400 campsites across 6 public campgrounds, there is no shortage of places to pitch a tent and explore the wonders of this special park.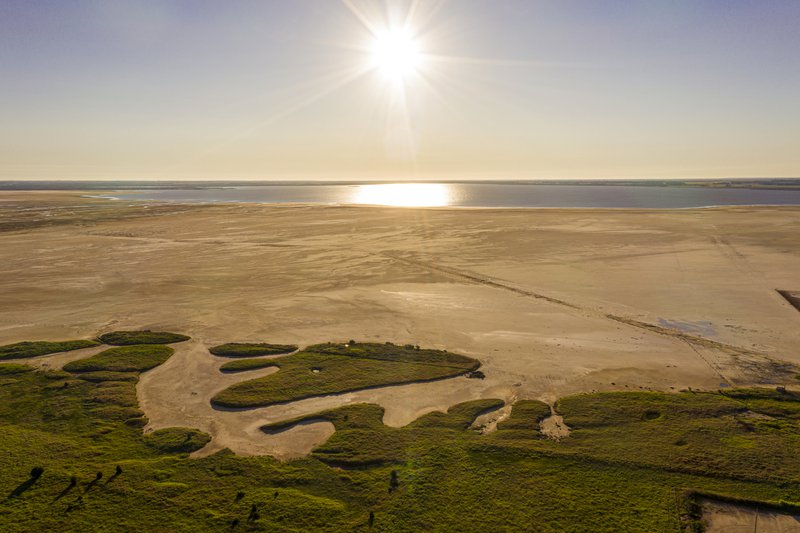 Great Salt Plains State Park
Believe it or not, Oklahoma was covered by an ocean in prehistoric times. The barren salt flats of the Great Salt Plains State Park are an incredible testament to what once was. The saltwater lake, which shares a name with the park, has about half the amount of salt as the ocean. 
Some visitors enjoy hiking or biking across the flats, while others partake in horseback riding (you need to bring your own horse). Others prefer taking a dip in the lake or pulling out their fishing rods to see what they can catch. 
Great Salt Plains also has a selenite crystal dig, which is located in the Salt Plains National Wildlife Refuge and is home to hourglass-shaped selenite crystals. Oklahoma is the only place in the world where these special crystal formations can be found. 
For those looking for a longer stay, the park has 6 renovated cabins available to rent, as well as RV and campsites. Showers are conveniently located around the park, along with outdoor grills and covered picnic areas. It's perfect for outdoor enthusiasts.
Keep reading for some really locations nearby here that are also great day trips in Oklahoma.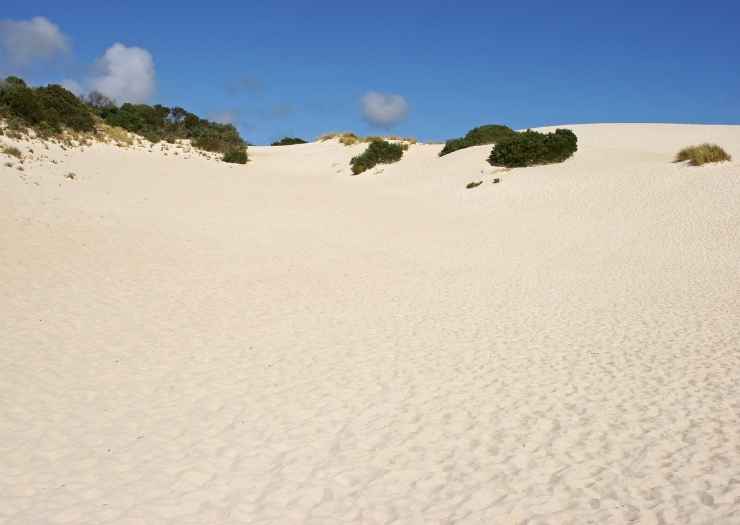 Little Sahara State Park
Little Sahara State Park is another incredible testament to prehistoric Oklahoma and a fun stop. The Cimarron River once flowed through this area and left behind terrace deposits that formed into sand dunes. The park is over 1,600 acres and some dunes reach heights up to 75 feet.
Visitors can dune buggy or ATV across the vast landscape. The park also allows you to bring your own or rent one from a nearby vendor. People come from all over the country to adventure over this amazing riding spot.
The park can be found in northwest Oklahoma, just south of Waynoka. RV and camping sites are available by reservation only. The park also has seasonal concessions, picnic areas, and showers with groceries and gas conveniently located nearby.
If you want a full long day road trip, Little Sahara , Great Salt Plains and Alabaster Caverns are pretty closet together so that might be a great route to plan. Most are within less than an hour drive of each other.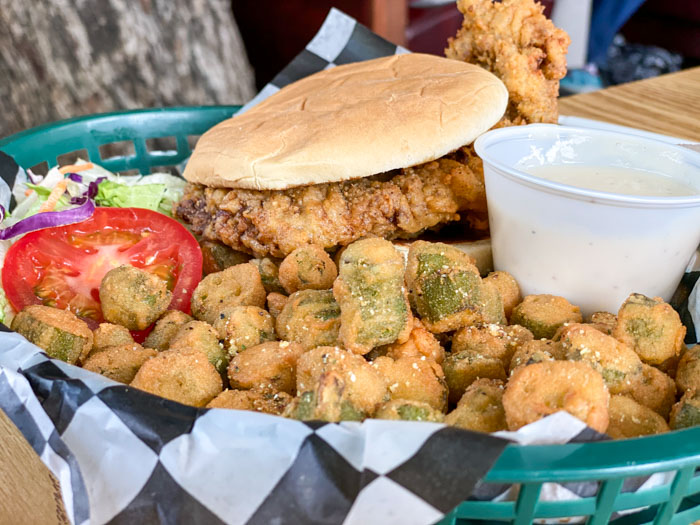 Medicine Park
Medicine Park was Oklahoma's first resort town, which was founded in 1908 by John William Elmer Thomas. In the roaring 20s, the town was a popular vacation spot for gangsters, bootleggers, politicians, and other important figures.
These days, you'll find it a tranquil place to spend a weekend as you stroll through the iconic cobblestone streets or beside Bath Lake. Visitors can relax in their choice of cottages, cabins, or bed and breakfasts that are available for reservation. It's a great thing for families to do.
This little town has many wonderful places to eat, shop, and enjoy a little downtime. Another day trips in Oklahoma spot to add while your here is the wildlife refuge we have mentioned below.
Oklahoma City National Memorial
Oklahoma City National Memorial is a tribute to the 168 people who died in the 1995 bombing of the Alfred P. Murrah Federal Building. The memorial is located right next to the building, which was destroyed in the attack. The outdoor memorial features a reflecting pool and168 chairs, one for each of the people killed in the bombing. There is also an indoor museum with artifacts from the bombing and information about how it affected Oklahoma City. Visitors can pay their respects to those who were killed or injured in the attack, or simply visit to learn more about this tragic event. This place is perfect for short day trips in Oklahoma.
Pioneer Woman Mercantile
The Pioneer Woman Mercantile is now open in Pawhuska, Oklahoma and it's a must-see for any traveler. The gift shop is full of charming home goods, unique gifts, and unforgettable finds. Whether you're looking for the perfect place to refuel after a long road trip or want to find that one-of-a-kind gift, the Pioneer Woman Mercantile has something for everyone. You and your girlfriends will have the best time while shopping and eating at her bakery. You can also take a lodge tour while you are there. Be sure to add this stop to your next Oklahoma itinerary! This one Oklahoma most popular current day trips in Oklahoma spot.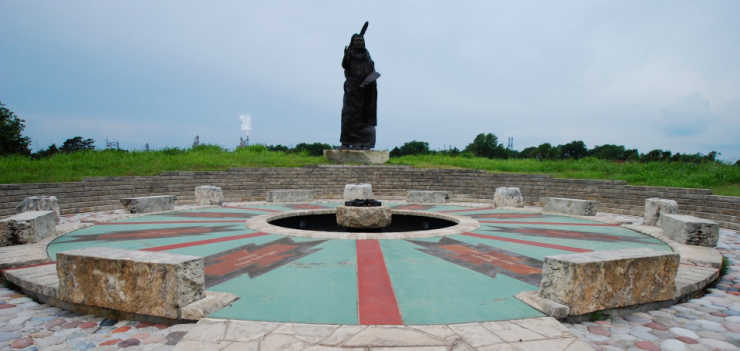 Ponca City
Ponca City was founded in 1893 when the Cherokee Strip land run. In the 1920s, a wealth of oil reserves were discovered, which allowed many diverse industries to thrive in the area and brought financial abundance.
Today, visitors can get a taste of the city's rich history by visiting the Conoco Museum or the Standing Bear Museum and Statue. Or, take in a live show or movie at the historic Poncan Theater, which is over 100 years old and can be found on the National Register of Historic Places.
Ponca City is a great place to take in some culture, dine on delicious food, or explore the many wineries in its beautiful countryside.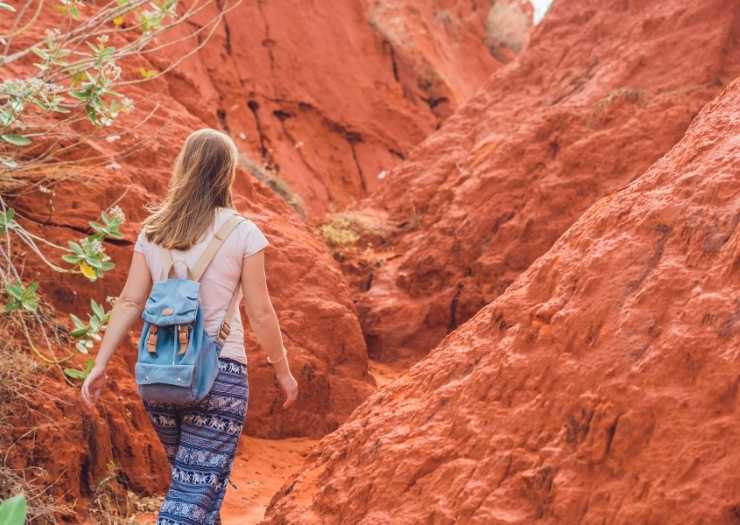 Red Rock Canyon Adventure Park
There is something fun for everyone at Red Rock Canyon Adventure Park (formerly Red Rock Canyon State Park)! This incredible canyon was formed with the help of wind, water, and Mother Nature herself.  
The park is one of those places that you'll want to stay overnight at because there is so much to explore, including hiking trails and wagon trails that were traveled during the California Gold Rush.
Red Rock Canyon Adventure Park has an abundance of RV and camping sites. They also offer luxury glamping options for those that want to upscale their tent camping. Reservations can be made online.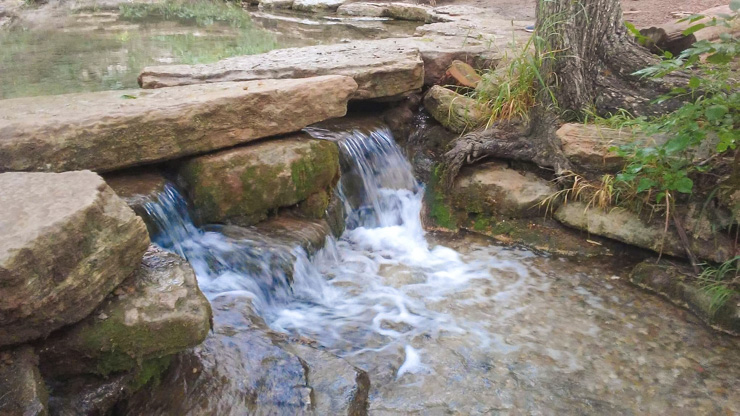 Roman Nose State Park
Roman Nose State Park is one of those special places that has it all. It is one of the oldest state parks in Oklahoma and was named for a Cheyenne chief. At one time, Native American tribes such as the Southern Cheyenne, Arapaho, and Plains Indians would come here to rest during the winter. 
The park is settled among canyons, gypsum rock cliffs, and natural springs and has no shortage of fun things to do. Visitors can play an 18-hole golf course, explore the many hiking trails, swim and go fishing, or rent canoes, kayaks, paddleboats, or mountain bikes for a more unique experience. 
Book an overnight stay at the Roman Nose State Park Lodge, which offers 22 modern rooms that pay homage to its original mid-century design. If you're looking for a more pet-friendly experience, reserve one of the 11 on-site cabins, RV hookup sites, or tent sites.  This is one of my families favorite day trips in Oklahoma that my grandma used to take us when we were little and a great place to go camping in Oklahoma.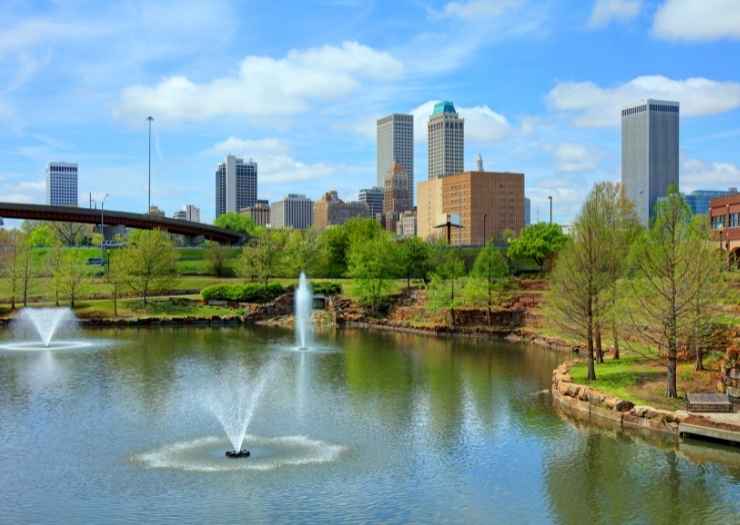 Tulsa
Previously hailed as the "Oil Capital of the World," the dynamic city of Tulsa is the second-largest city in Oklahoma and is rich in culture. Because of the wealth brought to the area by oil, it is a hub of art and architecture and visitors have plenty of attractions to explore. 
Take a tour of the city or stop by the Deco District to witness the incredible art-deco buildings. If you have little ones, the Tulsa Zoo and Aquarium are a perfect way to spend the day. Visitors can also take a trip to the Greenwood Historical District, formerly known as "Black Wall Street," which houses the Greenwood Cultural Center and John Hope Franklin Reconciliation Park.
If you're traveling the historic Route 66, be sure to stop in Tulsa and enjoy all the activities it has to offer.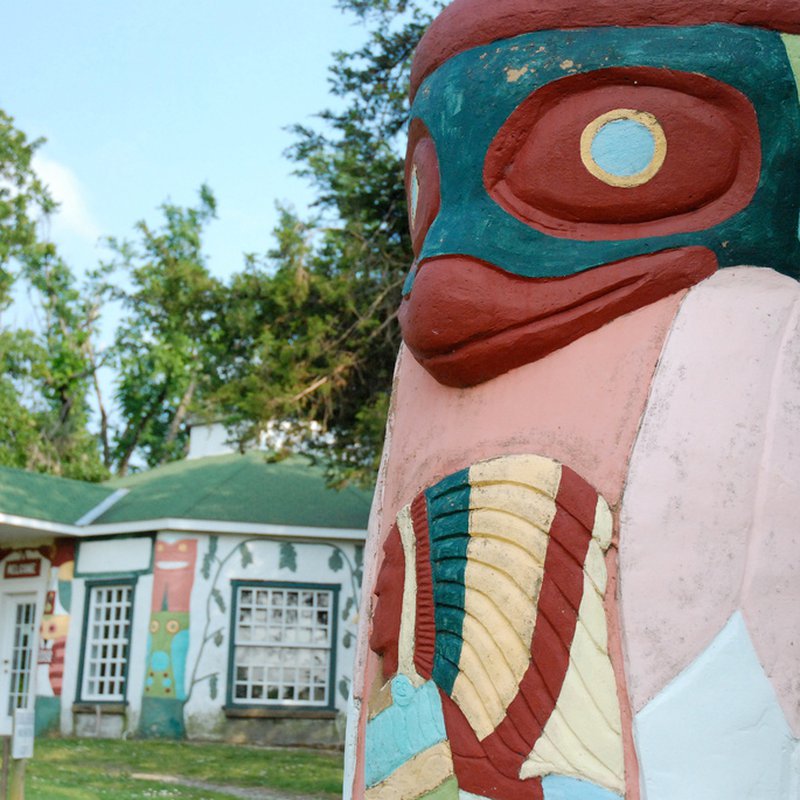 Totem Pole Park
The original, highly decorated creations of Ed Galloway can be found in Totem Pole Park. The park is home to one of Oklahoma's finest folk artists who was significant within the visionary art movement. The park is located in Foyil, Oklahoma and houses some of Galloway's most beautiful creations. This is on the list of fun day trips in Oklahoma.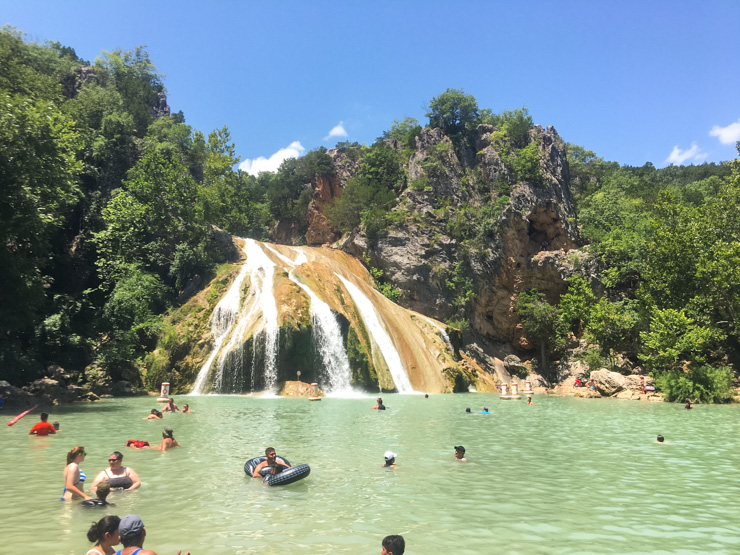 Turner Falls Park
Towering at 77 feet high, Turner Falls is the tallest waterfall in Oklahoma and is a popular destination for swimming, hiking, and camping. 
Turner Falls Park is often compared to the Grand Canyon and the Black Hills of South Dakota because it paints such a beautiful picture of geological history. Its 1500 acres are tucked in the ancient Arbuckle Mountains, along Honey Creek. 
During the summer months, guests can enjoy the many natural swimming pools and rippling creeks scattered throughout the park, or make waves near the massive waterfall. There are also many trails to hike, three caves to discover, streams for trout fishing, and the historic Collings Castle to explore.
Turner Falls Parks also offers RV and tent camping, along with privately-owned cabins available to rent. 
The park doesn't allow pets and requires kids under 12 to have a certified flotation device. Add this to one of my favorite day trips in Oklahoma. It's one of the best waterfalls in Oklahoma.
Close by is also arbuckle wilderness. This one-of-a-kind park allows visitors to get up close and personal with a variety of different animals, all from the comfort of their own car. So whether you're a local looking for a new adventure or a traveler passing through, be sure to add the Arbuckle Wilderness Drive Through Animal Park to your list!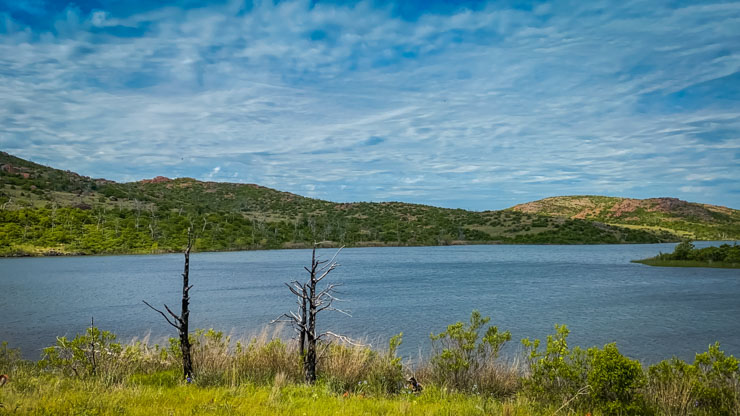 Wichita Mountains Wildlife Refuge
Buffalo, Texas longhorn cattle, prairie dogs, elk, and deer roam free across the sprawling 59,000 acres of Wichita Mountains Wildlife Refuge. Located in southwest Oklahoma, the refuge is a favorite destination for hikers, nature lovers and photographers alike because of its gorgeous landscape.
The refuge offers many recreational opportunities such as rock climbing, mountain biking, rappelling, hiking, camping, and fishing. Visitors can also view wildlife and habitat exhibits inside the Quanah Parker Nature and Visitor Center or book nature and wildlife tours at certain times throughout the year.
Don't forget to check out the Holy City of Wichitas, Quanah Parker Lake, and The Parallel Forest which are all located inside the park. 
Wichita Mountains Wildlife Refuge offers RV and tent camping. Hands down one of my favorite day trips in Oklahoma.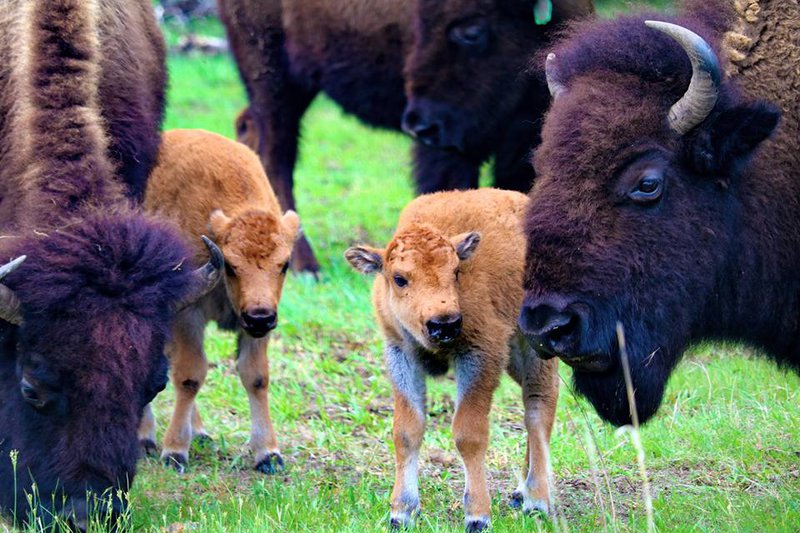 Woolaroc Museum and Wildlife Preserve
The Woolaroc Museum and Wildlife Preserve is one of those hidden gems that's well worth the trip. 
Inside the museum, you'll find an impressive collection of Western art, an homage to Native American history, and a collection of antique Colt firearms.
Over 90 different kinds of animals call Woolaroc home, including American bison, llamas, deer, and pigmy goats, can be seen roaming across the property. For a more hands-on experience, guests can visit the animal barn or learn to throw a tomahawk at mountain man camp.
The ranch offers over 3,700 acres of nature trails all year and often hosts wedding parties.
You'll truly get a taste of the Old West when you enter this one-of-a-kind destination. It's the ideal location for people who love wildlife and history.
If you're looking for a great day trips in Oklahoma, be sure to check out some of these amazing spots! From Ponca City , Price Tower, Grand lake or Turner Falls Park, there's something for everyone in this great state. There are so many things to in this great state we couldn't list them all.
Do you own a bed and breakfast, cabin, restaurant, CVB or attraction that you would like to have us come out and review? Feel free to contact us at [email protected]. We also feature our work on MSN.com and we do have a media kit we can send you.
More Places to Visit in Oklahoma
FOLLOW US ON SOCIAL MEDIA
Don't forget to invite your friend's to our Facebook groups! We would also love to see your vacation pictures!