Omni Hotel Oklahoma City – Luxury & Exceptional Service.
If you are looking for a place to stay when you come to OKC, well look no farther. Omni Hotel Oklahoma City is the place to be. It's located in downtown Oklahoma City between the Chesapeake Energy Arena and the Oklahoma City Convention Center. The Omni Hotel Oklahoma City has over 600 rooms and 29 suites! Not to mention the Mokara Spa, several restaurants, pool, and a modern fitness center with Pelotons. Check out their website.
The Lobby: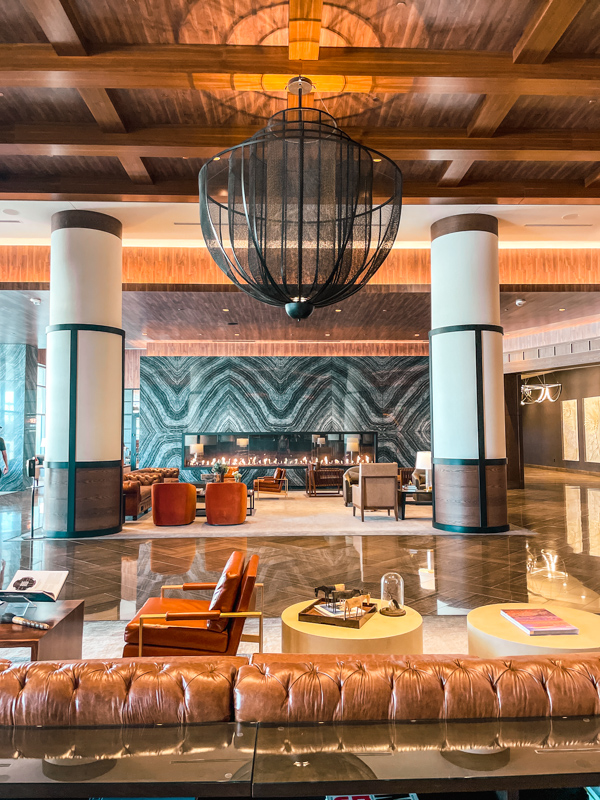 When you walk into the Omni Hotel Oklahoma City you are greeting by a warm and inviting lobby. You are surrounded by luxury. I just wanted to grab a book and hang out by the fireplace and read!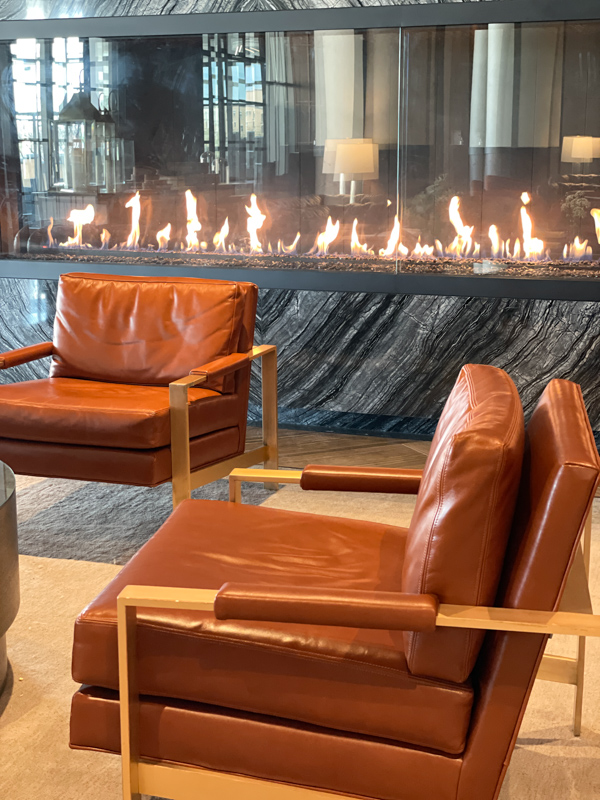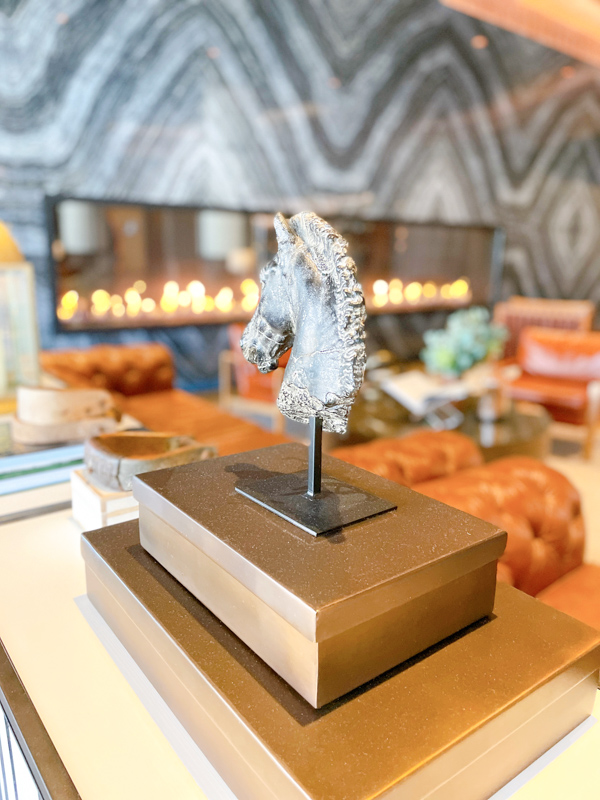 Rooms with a View: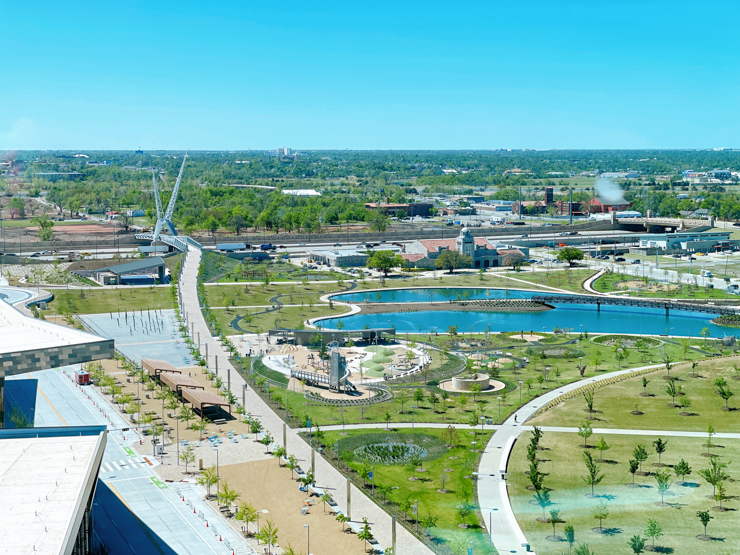 Our room had a beautiful view of Scissortail Park! It's a great place to relax and has something for everyone! Scissortail Park has ornamental gardens and woodlands, a 3.7 acre lake, children's playground and water fountains, seasonal roller rink, dog park, picnic grove, restaurant and performance stage and great lawn.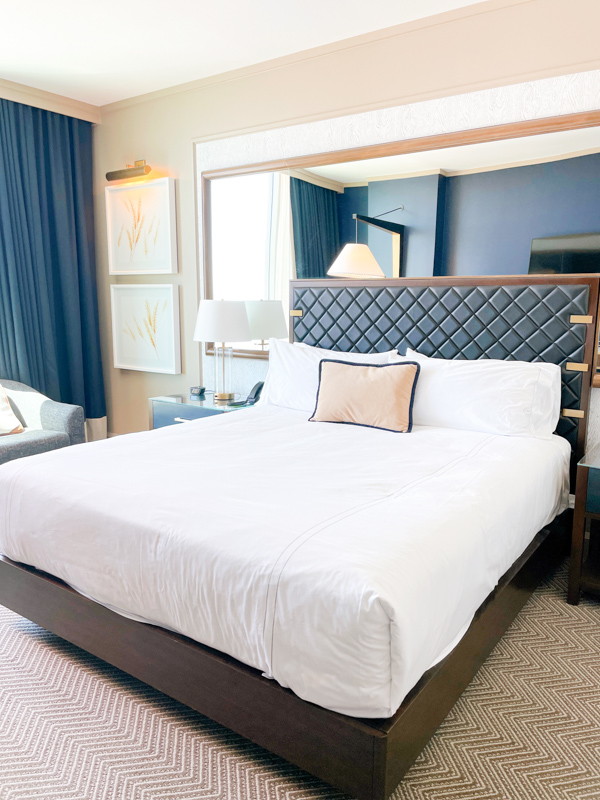 The rooms at the Omni OKC are beautiful. Big comfortable bed, comfortable sitting area and a stand up shower. The rooms also feature mini fridge, Keurig coffee maker Stance Coffee™, in room safe, lighted magnifying makeup mirror, robes, and much more.
Omni Hotel Oklahoma City Restaurants:
The Omni Hotel Oklahoma City also has a variety of dining options: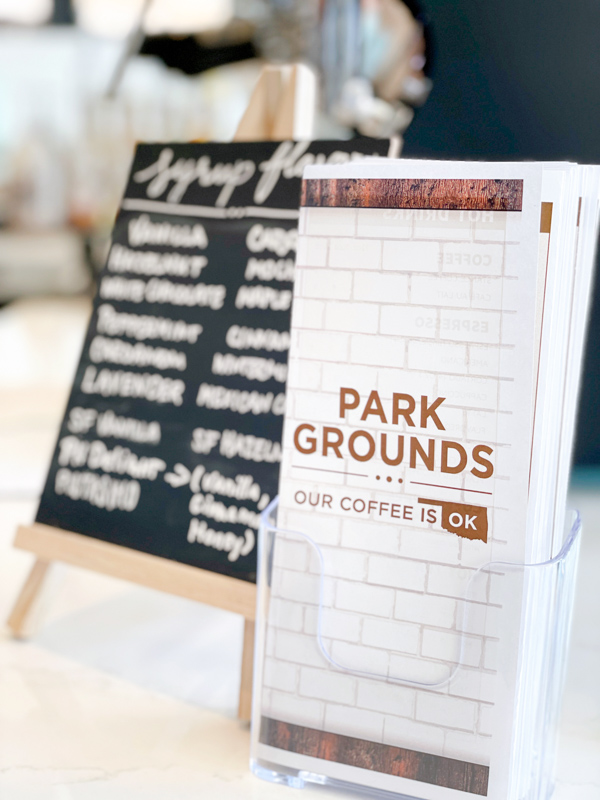 Park Grounds is the perfect place to get that beverage to get your day started. Or maybe you need a pick me up so you can make it the rest of the day. Whatever the case you are going to like what Park Grounds offers. They also have snacks and pastries for your munching pleasures!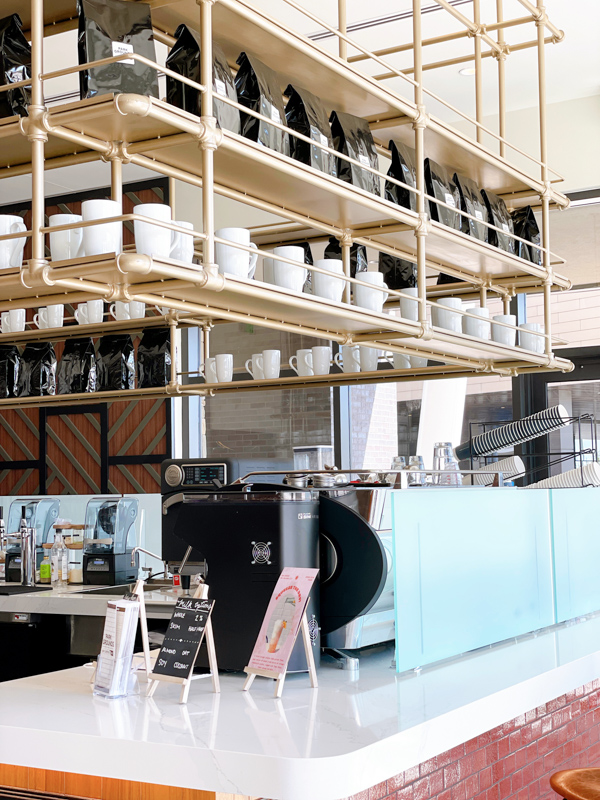 On our visit to the Omni Hotel Oklahoma City we ate at OKC Tap House. The food was AMAZING! I had the Grilled Cheese Royale. It is a grilled cheese with apple and a house blend of cheese on buttered sourdough bread. It was soooo good! We even ate outside and enjoyed the beautiful weather and views of Scissortail Park.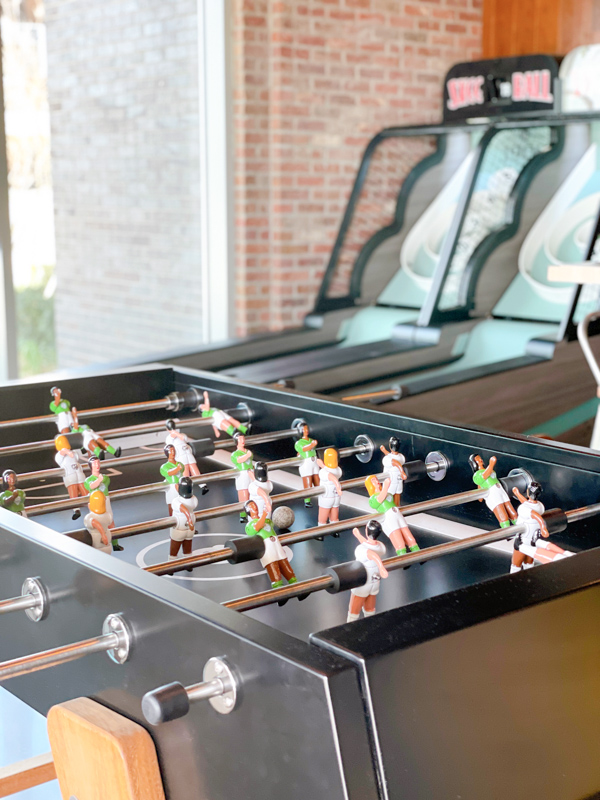 OKC Tap House also has games for "the kids" …wink wink… and plenty of TV's so you won't have miss the big game while you eat. Don't forget to check out the list of local brews that they offer as well.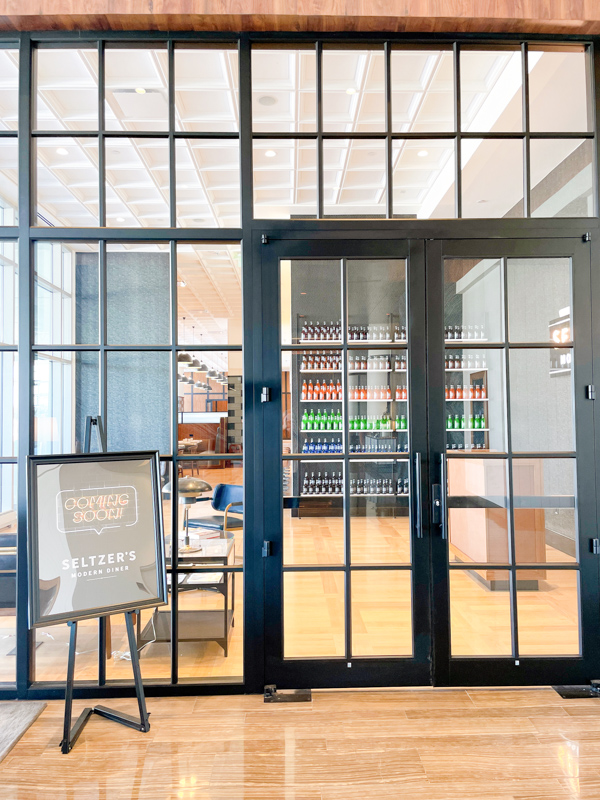 The Spa: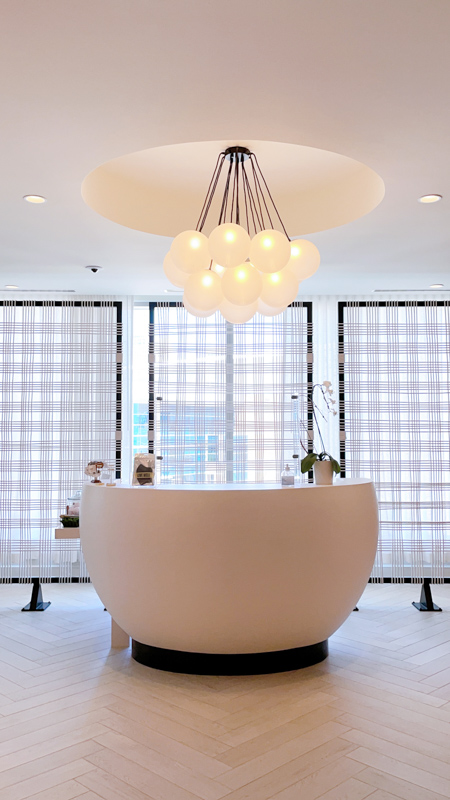 The Mokara Spa in the Omni Hotel Oklahoma CIty is the perfect place to escape. You can relax in the tranquil relaxation lounge, enjoy the many head-to-toe treatments that they offer, hang out in the sauna or pamper yourself with any of their nail services.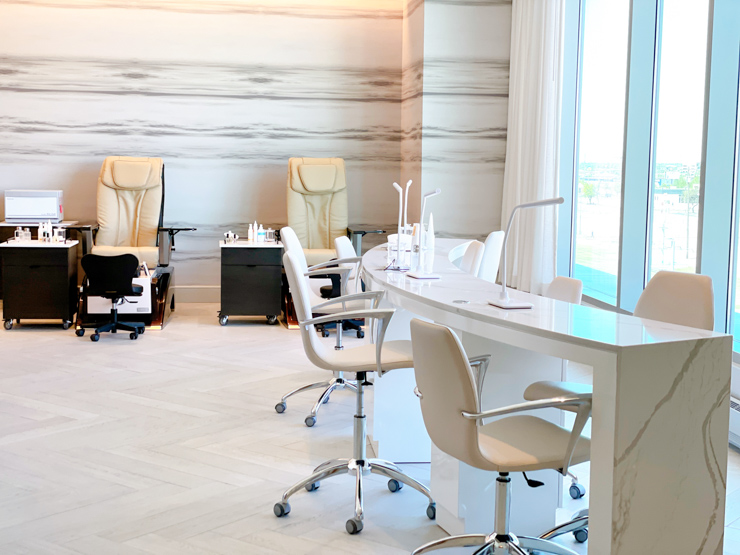 If are planning a night out on the town. The Mokara Spa will make sure you are looking and feeling your best. They offer a wide variety of services:
MOKARA SIGNATURE MANICURE AND PEDICURE
GENTLEMANS MANICURE AND PEDICURE
SHELLAC GEL MANICURE ENHANCEMENT
BRIDAL SERVICES
HAIR SERVICES
Make sure you enjoy the sauna. Both the Men and Women's locker rooms have them. Don't worry, there are also showers so you can freshen up afterwards.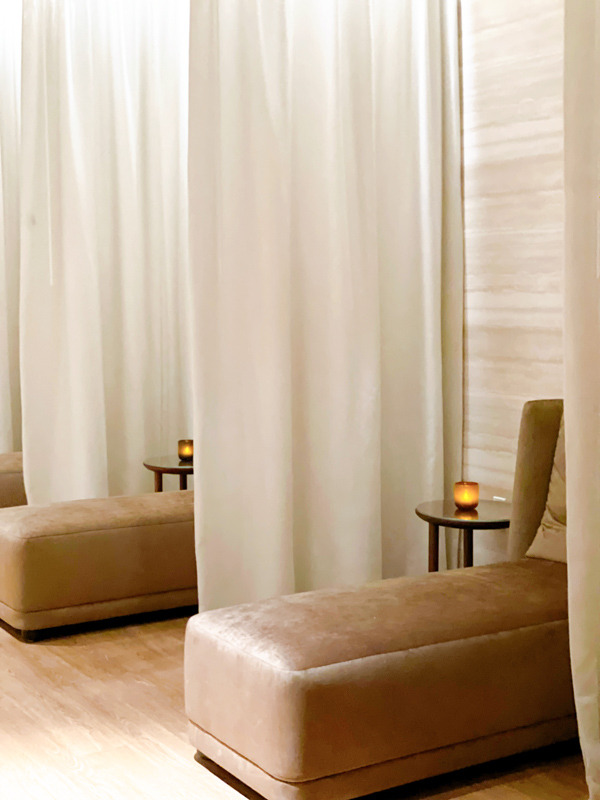 The Relaxation Lounge is exactly what it sounds like. It's a place where you can go relax. They brought us here before our massage and let us hang out. It truly was nice to be able to just take a deep breath and relax. OKC has a lot of amazing things to see and do.
Check out more of travel articles: