If you're looking for a place to cool off and enjoy some amazing views, Oklahoma has plenty of great lakes to choose from. Here is a list of the best lakes in Oklahoma! We've included these Oklahoma lakes based on their amenities, activities, and scenery. So pack your swimsuit and sunscreen and get ready for a summertime adventure! It's time to check out the best lakes in Oklahoma, some of them located right in the Oklahoma state parks. We'll feature some picturesque lakes and natural lakes with natural surroundings. And don't forget to check out the Oklahoma Fishing Trail. Also helpful is the Oklahoma's flood control program info.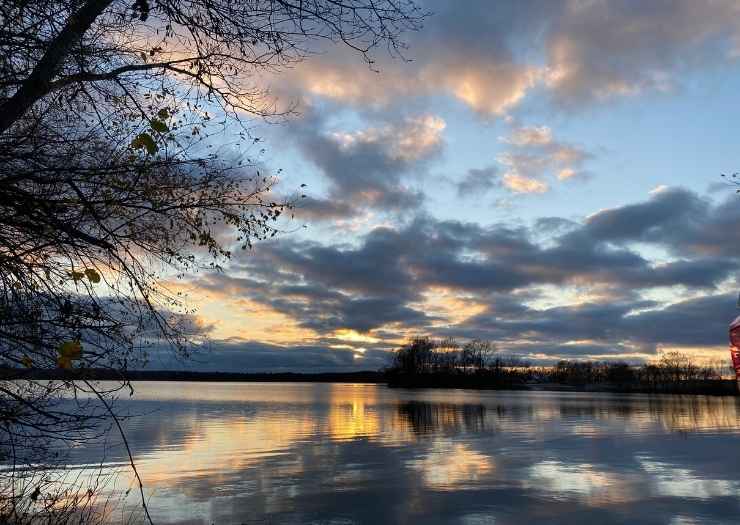 Fun Fact: Did you know that Oklahoma has over 600 playa lakes? Playa lakes are found in saucer-shaped depressions in the high plains region. They are a type of shallow wetland that typically form after rainfall.
Some of the Best Lakes in Oklahoma
While planning your vacation at these lakes, we recommend comparing vacation rental prices and checking out some reviews before booking your stay.
Arcadia Lake
Arcadia lake located in Edmond, Oklahoma is the perfect place to hangout in your RV or pop up camper on the weekend. It's located on the Deep Fork River, and has plenty to offer those who love water-oriented activities. You can enjoy picnicking, camping, swimming, water skiing, boating, disc golf, hiking, biking and equestrian trails right at your fingertips! It also has space for water sports such as jet skis and boating. It's also has some great sandy beaches as well. You can bring your dogs but please keep them on a leash.
Arcadia is a beautiful lake to visit if you're heading out for the day and don't want to add a lot of travel time from OKC. Make sure you check the lake fees and open dates before heading out.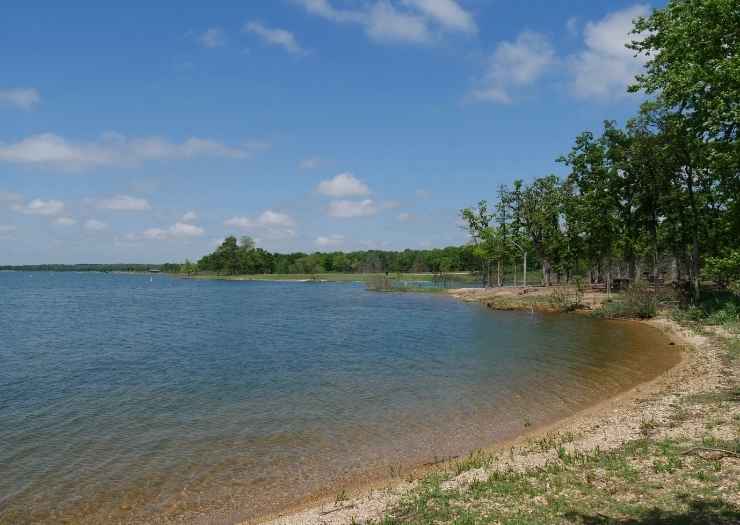 Lake of the Arbuckles
The beauty of the Lake of the Arbuckles is unmatched. This 2,350 acre reservoir located in southern Oklahoma provides a vital water supply for nearby cities such as Ardmore. Fishing at the Lake of the Arbuckles is a popular pastime for catfish, perch and bass. The Arbuckle dam was built in 1966 to create this tranquil fishing destination. There's plenty of shoreline and protected coves that are perfect spots where someone could set out some trotlines as well. Facilities include campgrounds, public restrooms, drinking water, picnic areas, fishing docks, and boat ramps. Boat launch permits are required to use the boat ramps. 
It's crystal blue water forms the western border of the Chickasaw National Recreation Area. Scuba divers love this places because it offers a six to eight foot visibility. We also love that it offers shaded handicapped accessible barges at Buckhorn, The Point and Guy Sandy campgrounds. If you want to kayak, canoe, paddleboard, or pontoon , I recommend going to Shady oaks RV Park. permits are required for personal watercraft and boats. You'll be able to purchase annual or day pass permits in machines located on site.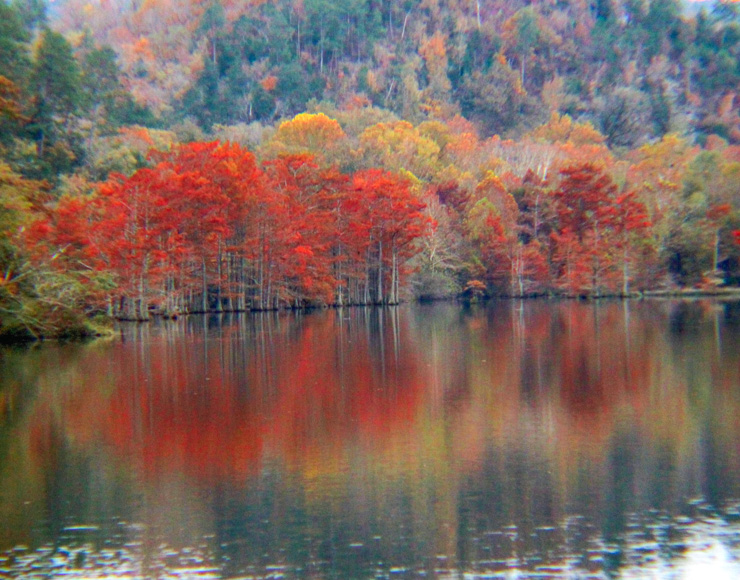 Broken Bow Lake
The cabins and nature area around Broken Bow are very popular with families around Oklahoma. Broken Bow Lake is 14,000 acres and offers a lot to do all times of year. You can rent a cabin during the winter months and enjoy the scenery, or head out for a summer vacation on the lake. The lake is covered by rocks, so it doesn't have the muddy-red water many Oklahoma lakes appear to have.
Beavers Bend State Park and Beavers Bend Marina are located near the lake and they do allow ski boats. You can head over to the nature center for land and water family activities. It's also one of 5 trophy bass lakes in Oklahoma.
Hikers and birdwatchers will find what they are looking for in the lush, green woods surrounding this lake. There are many hiking trails that wind through it like Big Oak Nature Trail or Beaver Lodge NatureTrail. Campers can enjoy camping sites near by too! Head over here to find out more about recreational areas around Broken Bow Lake in south central Oklahoma.
In hunting season, there are plenty of deer to be found throughout the area. Turkey and other game can also often be found here.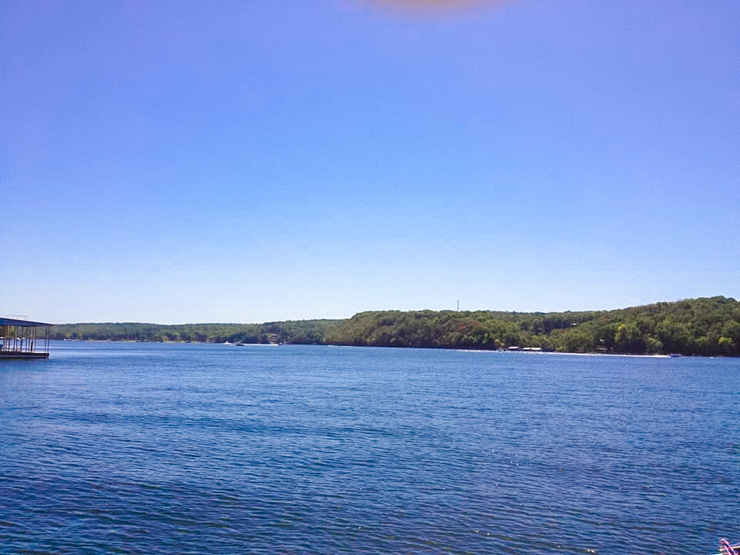 Grand Lake
Grand Lake O' the Cherokees, or "Grand" to the locals is a 46,500-acre lake that lies nestled in mountains near northeastern Oklahoma. This bass fishing spot has been ranked among some of America's best lakes and it offers stunning views when you're not trying your hand at catching dinner in your fishing boats! It's only three hours from Oklahoma City and is also a popular destination for all kinds of watersports.
Grand Lake is a fisherman's dream come true. From the Big Meat Run to Harbor Village yearly events, there are always fun activities happening at this lakeside paradise! With calm waters and gorgeous views of surrounding areas, you'll never want for another vacation spot again. Grand Lake fishing offers a variety of species and styles. Anglers can enjoy catching crappie, largemouth bass, spotted bass, striped bass and white bass. You may also find flathead catfish, blue catfish and channel catfish regularly stocked in the lake! You can actually sign up for guided fishing tours here.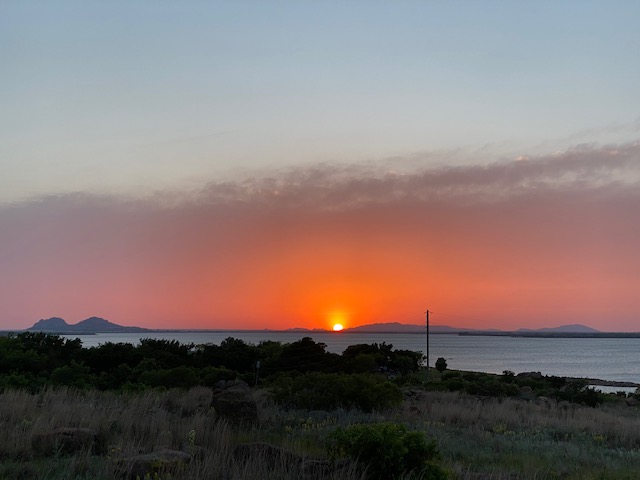 Great Salt Plains Lake
Great Salt Plains Lake is located within the Salt Plains National Wildlife Refuge in Alfalfa County, Oklahoma. It's a great place to go for family vacations. The lake is formed because of the damming of the Salt Fork Arkansas River. Because it's located within the refuge, there are a ton of activities to do here. If you plan on doing some fishing here you can find sand bass, catfish, saugeye and hybrid striper. They even have a special pond that is stocked with fish that only kids are allowed to fish in. Because it's managed by the Oklahoma department of wildlife conservation and it's an actual refuge, you'll find all kinds of wildlife here including migratory birds. There are lots of nature trails for hiking and you can even bring your horses to ride on designated trails
The actual refuge is comprised of leftover salt from an ocean that covered the Oklahoma area in prehistoric times. Which now forms some really cool selenite crystals below the surface that you are allowed to dig up and take home. But we will talk about that more in-depth in another article.
Kaw Lake
Kaw lake is located in north central oklahoma in Ponca City. It's the seventh largest lake in Oklahoma by surface area. It offers over 249 RV campsites and most campsites have electrical hookups and many have individual water hookups.It also has two designated swimming areas. Sandy beach located at the east end of Kaw Dam and Pioneer Beach located in the Pioneer Park public Use Area.
If you love to fish, you'll find black crappie, white crappie, white bass, striped bass, blue catfish, channel catfish, flathead catfish, wallaye and paddlefish. Kaw lake can get extremely rough quickly so keep that in mind when boating.
Keystone Lake
Lake Keystone, located in Sand Springs near Tulsa, is the ideal spot to spend a day on water, and an evening in town. The fishing here will give you plenty of opportunities for striped bass, walleye and catfish. Recreational activities also include waterskiing and boating.
Keystone Lake offers a rustic retreat with 22 lake view cabins and fireplaces. The community center has a kitchen available for guests to use as well as picnic sites conveniently scattered around. The lake offers 72 RV sites and 82 tent campsites. You'll also find comfort stations with showers. Keystone state park is located right on the lake and covers 714 acres.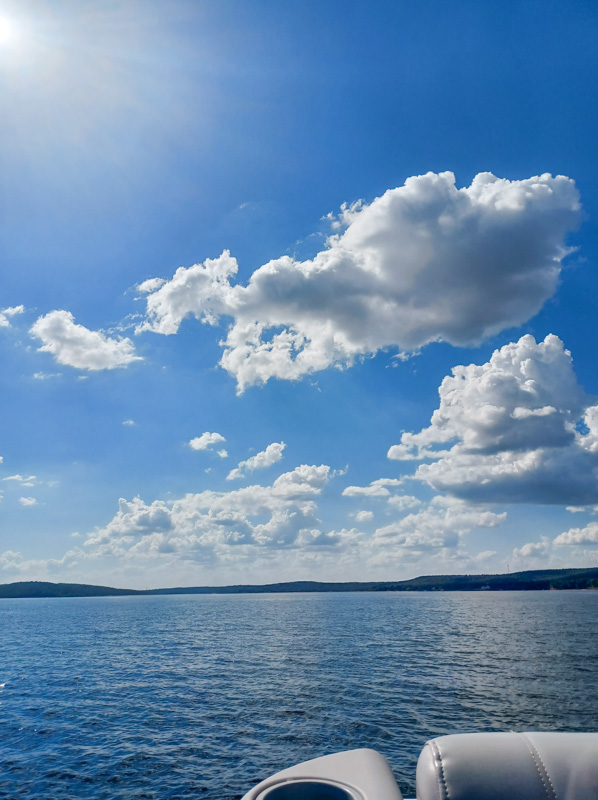 Lake Eufaula State Park
Lake Eufaula is the largest man-made reservoir in Oklahoma at over 800 miles of shoreline and over 105,000 surface acres and it's the second largest lake in Oklahoma. The lake area is popular with tourists, retirees, and nature lovers alike. It's located a little over two hours east of the Oklahoma City metro, straight east on I-40 or Highway 9. There are so many things to do around this great lake! There are places to stay around the lake including RV camp sites, tent sites, and group camping sites. We love Fountainhead State Park and Bell Starr park.
In the summer months , the entire lake is busy with boats and tourists. The city of Eufaula is on the west side of the lake.
Some activities on site at the Eufaula lake include:
Archery
Biking
Boating
Boat Launching Ramps
Disc Golf
Fishing
Hiking
Horse Riding
Swimming and Swim beaches such as the Cove or Sissy Beach)
Soccer fields
Volleyball
Watchable Wildlife
Waterskiing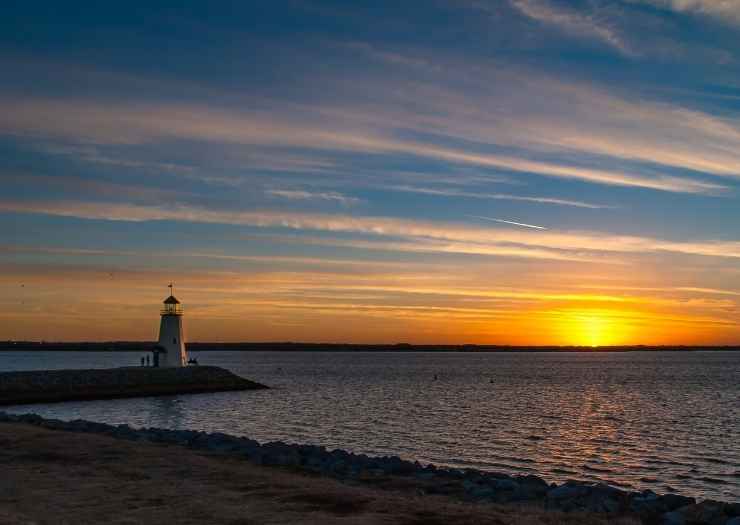 Lake Hefner
Looking for a great place to enjoy the lake in the Oklahoma City metro? Lake Hefner is a popular spot for outdoor enthusiasts with hundreds of feet to explore on foot or by boat in Oklahoma City. Lake Hefner is one of the water supply storage reservoirs for the metro, and has many beautiful and clean areas to enjoy. The best place for pictures is definitely around the Lighthouse!
Lake Hefner offers an enclosed heated fishing dock and picnic tables where you can enjoy your food while watching the sunset over water.
There are also available grills that will make perfect spots for s'mores after hours spent exploring nature trails on the east side of the lake . Lake Hefner is a park-like area perfect for the family whether it be hot summer days or wintertime! They also offer a golf course, boat ramps, playgrounds, nature trails, soccer field and more. Walleye, channel catfish, smallmouth bass, largemouth bass, and white crappie have been stocked in the past.
If you visit in the winter, be aware it can be very windy! Bring a heavy coat and windproof accessories. In the summer, bring your sunscreen as there is not a lot of shade in many areas!
Lake Hudson
Lake Hudson is not just a beautiful, refreshing getaway. It's also home to some incredible water sports and fishing opportunities! With 200 miles of shoreline, it's one of the only two lakes in Oklahoma where a resident can own lakefront property on the waters edge. There are plenty of boat docks, so if you love to fish you'll be able to bluegill, crappie, catfish, perch and saugeye. Located near Grand lake, it's home to lots of wildlife. It's been rated as one Oklahoma's top places to fish for black bass. They offer overnight camping, picnic areas, dump sites and a playground.
Lake Hudson is located on the Grand River between the Mayes County communities of Pryor and Salina. It's only an hour from Tulsa and rests in the foothills of the Ozarks.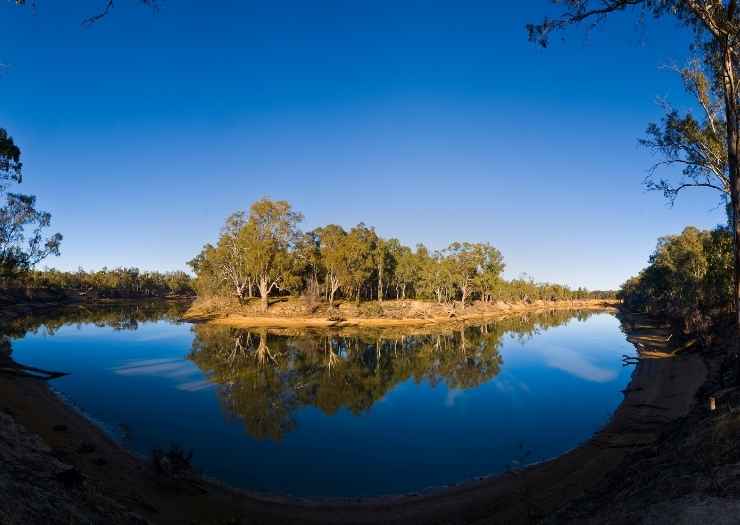 Lake Murray State Park
If you love largemouth bass fishing, then Lake Murray is the place to be. Lake Murray State park is one of the largest state parks in Oklahoma and has an 18-hole golf course as well a horseback riding. It offers 56 cabins to rent a 32 room lodge and tent and RV campsites with hot showers and restrooms They have six campgrounds open 24hours a day. Also check out the privately owned floating cabins as well. There are plenty of places to picnic and daily parking fees are required here. ATV's are allowed here but you must wear a helmet. There are over 30 miles of scenic trails to explore and it's the perfect place to unwind for the week.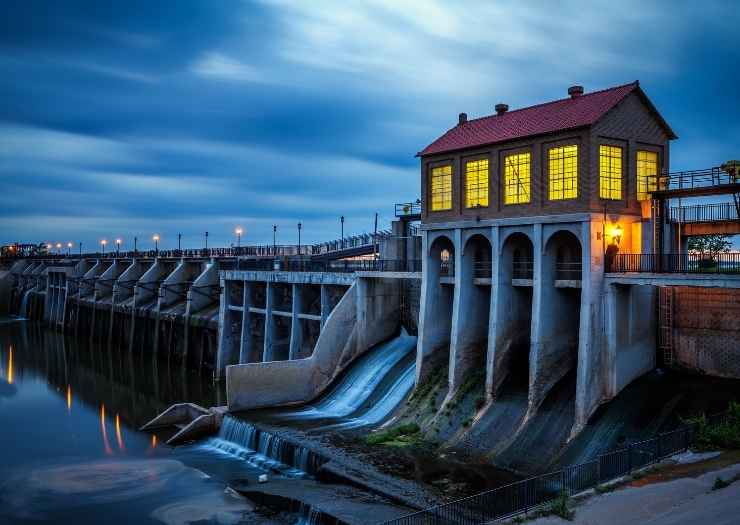 Lake Overholser
One of Oklahoma's small lake areas, this is another popular place to get outdoors in the OKC metro. It's located on the northwest side and is a popular place for canoeing and kayaking. This lake offers a running trail popular with local 5K events, walks, and group runs. Lake Overholser flows into the Canadian river and camping and swimming is prohibited here. Be sure and check out the Stinchcomb Wildlife Refuge near here where you can see lots of wildlife species.
The boat launching area does offer one lighted fishing pier and there are picnic areas, restrooms, a playground, duck pond and more. State permits are required for fishing , boating and hunting.
Skiatook Lake
Skiatook Lake is a hidden gem located on Highway 20, 4 miles west of the town of Skiatook and 11 miles east-of Hominy. Gentle rolling hills Blackjack Post Oak interspersed with tall grass prairie surround beautiful this 10500 acre body waterway that contains 160 mile shoreline make it an ideal destination for fishing or kayaking!
If you like sport fishing, there are fishing tournaments you can sign up for here. You'll find Largemouth bass, smallmouth bass, spotted bass, striped bass, walleye, black and white crappie, channel catfish, and several species of sunfish. Your are also allowed to hunt here as long as you have a permit. The lake offers both RV and tent camping with restrooms and showers.
Lake Stanley Draper
The great thing about Lake Stanley Draper is the trails! Even if you're not an avid bicyclist, there's something for everyone. On the north side of the lake, OKC maintains a motorcycle and ATV area. Contact the office to check into water activities, picnic areas and more at Lake Stanley Draper. Camping is allowed April 1 through November 15th.
Lake Tenkiller
Lake Tenkiller also known as Tenkiller Ferry Lake (out of the numerous lakes) is one of the best lakes in Oklahoma for fishing. The lake is stocked with white bass, largemouth bass, smallmouth bass, spotted bass, crappie, beam, walleye and channel catfish, so there's plenty of opportunity to catch a big one! If you're not into fishing, Lake Tenkiller also offers plenty of other activities, including swimming, kayaking, and canoeing. The clear water also make it a popular spot for scuba diving. It's located on the Illinois river just south of Tahlequah.
It's rocky cliffs and lush greenery with beautiful clear water makes it an amazing weekend getaway.
Lake Texoma
As one of Oklahoma's largest reservoirs with cool rock formations. Lake Texoma is formed by the Denison Dam on the Red River in Bryan County, Oklahoma. It's 120 miles from Oklahoma City, OK but only 75 miles from Dallas. It's the 2nd largest lake in Oklahoma and you'll find a full service marina with fuel dock. The lake offers both RV and tent camping and reservations can be made online. The RV sites offer full hookups and the on-site Rally Campground offers an open grass area with 16 electric clusters accommodating up to four units each with 30 amp electric and water service.
There is lots of opportunities for hiking and wildlife viewing.You may even find a glimpse of bald eagles while you're here. This state park has no day fees.
Lake Thunderbird
Lake Thunderbird is a scenic 86-mile long lake that offers water sports, hiking, hunting and biking trails as well as camping. The state park resides within Norman's city limits east of Downtown Oklahoma City. There are two marinas, nine boat ramps and two swimming beaches. If you're looking to camp there are 200 RV sites , with 30 of them with full hookups that can be reserved online.The lake also offers offers a total of ten picnic shelters and nine family shelters. Check out the equestrian trails located in the Clear Bay area. there are no onsite stables. Some people wonder why this lake looks so dirty. High winds keep the lake churned giving it a muddy appearance.
Oklahoma has a ton of large lakes and this list is honestly just the tip of the iceburg. If you enjoyed this list of lakes in Oklahoma, be sure to check out some of our other travel articles about the Sooner State. We love camping in Oklahoma. We've got plenty of information on all kinds of fun places to visit, so you can make the most of your time in Oklahoma. Thanks for reading!
More Places to Visit in Oklahoma
FOLLOW US ON SOCIAL MEDIA
Don't forget to invite your friend's to our Facebook groups! We would also love to see your vacation pictures!