Camping at Sequoyah National Park Oklahoma
There are over 3,000 searches for Sequoyah National Park Oklahoma every year, but most people don't really know it's actually a state park. If you love adventure travel destinations with lots of recreational areas, look no further than Sequoyah State Park. Established in 1948, with over 19,900 surface acres of water and 225 miles of shoreline, it is a haven for water lovers, outdoor sports enthusiasts, and lots of western-themed activities. It is located in eastern Oklahoma, a short drive from Tulsa on the shores of Fort Gibson Lake, in Cherokee Country.
The park is a center of attraction for beachgoers, hikers, and boaters who want to have fun or kick back and relax. Thus, if you enjoy picnicking, guided horseback riding, hiking, horseback trail rides, wildlife watching, nature center activities, golfing, fishing and camping, you should take a visit! The park has got plenty of space, a picnic area, live animals, and recreation programs to participate in upon visit. I tell you!
Here are a few essential places to get acquainted with before visiting.
Sequoyah State Park Lodge
The lodge at this state park, formally known as the Western Hills Guest Ranch, is Oklahoma's largest set of park lodges. It has 45 cottages and 104 rooms. The in-house restaurants and variety of meeting rooms are well known for conferences and group functions. Wi-Fi for social media and more are provided in the media room, meeting spaces, lodge lobby, and restaurants. Other lodging amenities include kitchen facilities and a bunkhouse with great rooms. Four-legged friends are allowed in select cottages for a small fee, and not in the lodge. Have some "cool time" at the swimming pool in the lodge courtyard or a lakeside swim beach.
You can also have a lovely family time by cooking outdoor or enjoying the water in your family boat, renting a kayak from a self-service station, or booking a pontoon from Paradise Cove Marina. The tennis court, basketball court, horseshoe pits, recreation room, and playgrounds are all there to spice up your family fun time when you visit. Full-service Paradise Cove Marina features boat rentals and sales, gas dock, tackle supplies, and more. The peak season at this park is from May to September. 
Note that you can also stay in hotels, cabins, or deluxe family suites very close to the park if you prefer that. Check for the best and nearest hotels or cabins to the state park in this article.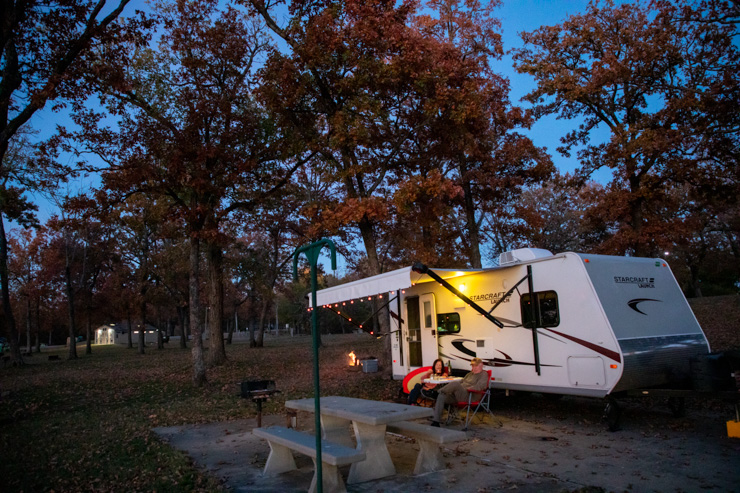 Sequoyah State Park Campground
The Sequoyah State Park has various campgrounds to choose from. The Seminole Campground, Creek Campground, Choctaw Campground, and Cherokee Campground. Camping facilities like the RV and tent camping options are available. Choctaw, Creek, and Paradise Cove areas offer tent camping. RV camping includes full hook-ups with water and electric service. 
The Sequoyah Group Camp comprises a dining hall with a full kitchen, air conditioning, and 10 rustic a-frame cabins which accommodate up to 150 guests. Additional facilities include picnic pavilions and lighted boat ramps. The group camp is close to the Paradise Cove Marina where your group and you can store your boat for easy access. If you don't have a boat, you can rent one at the marina as well.
Also visit the Cowboy Camp and Sequoyah Riding Stables with your family or group for trail rides on wooden open trails inside the park. Make it a family tradition!
Check the attached article for Sequoyah State Park RV Guide. If you arrive at the park late in the day, and the office is closed, set up your site and make sure you visit the park office in the morning for your payments and receipts. During the day, a park ranger collects camping fees and gives receipts. 
Sequoyah State Park Golf Course
The park has an 18-hole golf course with Bermuda grass greens, well-placed sand bunkers, fairways, and lake views. Facilities include a gift shop, driving range, pro shop with cart rental, drinks, snacks, and club rental. You can book a tee time online.
Sequoyah State Park Trail System
The park's trail system consists of 4 major interpretive and hiking trails. First in the paradise cove area is the Eagle Roost interpretive trail with a 1.25-mile long loop that allows guests (hikers) to walk through a wooded area dotted with oak and hickory trees along Fort Gibson Lake flood plains. It's a such a great location it's no wonder people call it Sequoyah National Park Oklahoma.
Another is the Fossil Trail located within the park. The ¼ mile trail shows fossils formed over a million years ago, including those from marine creatures.
Three Forks Trail is also one which consists of two loops (both are 2miles long) and runs from Choctaw to the lodge area. The Whispering Pines Mountain Bike Trail is also a fun trail path in the park. And yes, it is by the distance the longest rail in the park. It has many entry points and accommodates both beginner and intermediate-level mountain hikers and bikers. Binoculars for wildlife viewing are needed while hiking. 
Sequoyah Bay Campground
This is present within the camp and it has a total of 71 RV sites with electric hookups, and 180 tent sites. These sites are spread across 4 distinct areas within the park and are called Hulbutta, Attakullakulla, Payamataha, and Pushmataha. Camping here provides access to a picnic shelter, swim beach, picnic table, and dump station throughout, and fishing is a major attraction here.  
Adventurous Activities 
Now, let's dive a bit more into some activities you would find interesting in this adventurous park!
Wildlife Viewing
Wildlife viewing is one great thing to do at the park during the calmest time of the day. The park has an extensive nature center free to the public which is the Three Forks Nature Centre. This nature center offers native wildlife experience, displays and exhibits, and an on-site naturalist who explains more about the animals and the area. It is home to birds, mammals, tortoises, beavers, snakes, and other majestic animals with daily feeding. Sounds fun right? If you are looking for a fun experience for the whole family hop in the motorhome and head to Three Forks Nature Center. 
It is important to go wildlife viewing with essential tools to enjoy your time out. Some wildlife tools include: 
Spotting Scope and Tripod: This extends your viewing range at a considerable length. Scopes magnify images from 20 to 60 times with zoom magnification lenses. Once wildlife has been located, the scope makes it easier to find the object for a better view. You should practice with several objects first before making efforts to view a flying bird or running deer.
Binoculars: Binoculars are standard wildlife watchers and are essential for viewing animals in the field. There is a variation in the traditional designs such as the compact model with light-gathering capability. These are major features you should watch out for when shopping for binoculars for wildlife viewing. If are still clueless on what type, model, and feature to look out for when purchasing one, here is a lovely list of binoculars for wildlife viewing. 
Field Guide: This will help in identifying wild plant and wildlife encountered in the park. Most have photographs, and drawings, which point out animals' distinct features, colors, and patterns which aids identification. Birds, Whales, Wildflowers, and other mammals are in field guides.  
Here are some wildlife viewing tips.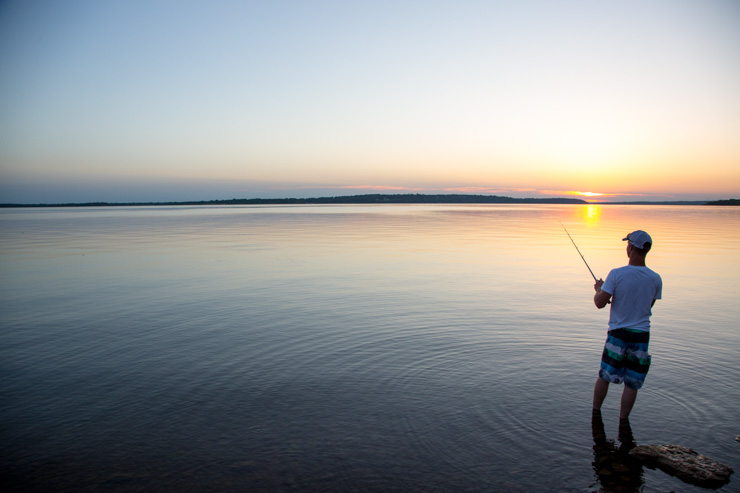 Fishing 
Fort Gibson Lake is an incredible place for you to cast a line! Try your luck and go fishing! It's one of the fun activities here at the park! There is a full-service marina within the park which assists with fishing supplies that are essential for your fishing trip. The species of fish in the lake includes catfish, crappie, small and large mouth bass, and bream. Before casting a line, be sure to get an Oklahoma fishing license first and keep it with you always. Have fun fishing!
Golfing
If you would like to enjoy a round of golf while RV'ing, the park is the place for you. The 18-hole par 70 golf course is a perfect way to enjoy the day. If you would like to try a different type of golf, this is also an 18-hole disc golf course to within the park.
Horseback Riding
If you are a horse lover, you can rent a horse and take a guided trail ride. This is a wonderful way to tour the area and enjoy the beauty of the environment. The Sequoyah Riding Stable provides guests the opportunity for pony lessons for kids, horseback riding, and hayrides on open trails within the park.
Packing list for Sequoyah State Park Oklahoma
Whether you are planning a week-long trip or for days at the Sequoyah State Park, you will want to be adequately prepared. Because, when you leave your home, going back to get a piece of gear you forgot is a pain. This list of essential things will help you check off the most important things.
Quality Backpack: Whether you are going with your family or with a group, you need to go with a good backpack for other personal things you may want to take along with you.
Comfortable Shoes: Your choice of shoes can make or break your trip. For the most comfortable experience, pack a pair of shoes suitable for hiking and even post-hiking. Your feet would love that.
Extra Clothing: It is important to go to the park with extra clothing to be on the safe side because the weather can change at any time. Extra Clothing can equal a greater Experience!
Maps: Make sure you download the trail and topographical maps of the trail systems before going hiking. 
Compass: This is also essential should in case your cell phone loses signal. 
First Aid Kit for cuts and scrapes.
Sunscreen: This would protect you from the sun's harmful UV rays. 
ID: It's always a good idea to carry some form of ID when camping.
These items are essentials you can take along from your home. The majority of things and facilities are provided for your family or group stay at the Sequoyah National Park.
Location and Direction
Sequoyah National State Park Oklahoma is located in the Eastern region of Oklahoma. From the intersection of U.S Hwy 69 and Hwy 51 in Wagoner, head eastward on Hwy 51 Cherokee Street. After 1.5 miles, turn right, which is south unto McQuarrie Avenue. Continue on Hwy 51 as it curves back to East again and follow approximately 7 miles to the park on your right.
The nearest community to Sequoyah National State Park is Wagoner, OK. To get to the park from Wagoner, get on Oklahoma Highway 51 and travel for eight miles. Turn right onto Park 10 Road and drive 1.5 miles. The park entrance is on the right.
To approach Wagoner from Tulsa, get on Interstate 44 East (I-44 E) and travel for 0.4 miles. Take Exit 231 toward United States Highway 64 East (US-64 E). Stay on US-64 E for 5.2 miles and merge with Oklahoma Highway 52 (OK-51) and go for 3.8 miles until the OK-51 becomes Oklahoma Highway 351 East (OK-351 E). Drive OK-351 E for 11.6 miles and then take the right ramp toward Cash and turn left onto OK-51. Continue driving on OK-51 for 12.3 miles into Wagoner and then follow the directions above to reach the Sequoyah National Park Oklahoma (state Park) entrance.
Visitors from Fayetteville, AR, take Interstate 49 North (I-49 N) for 4.9 miles and then take the right ramp toward United States Highway 412 West (US-412 W). Stay on US-412 W for 23.2 miles and merge with United States Highway 59 (US-59). Go for 7.6 miles and keep right to get back on US-412 W. Drive on US-412 W for 36.9 miles and then take the left ramp onto CR NS413. Travel for 0.4 miles and turn right onto East Admiral. After driving East Admiral for 0.5 miles, turn right onto United States Highway 69 South (US-69 S) and travel for 14.7 miles into Wagoner. Follow the instructions above to reach the Sequoyah National Park Oklahoma from Wagoner. Direction source from here.
We hope you enjoy Camping at Sequoyah National Park Oklahoma aka Sequoyah State Park.
More Travel Related Articles: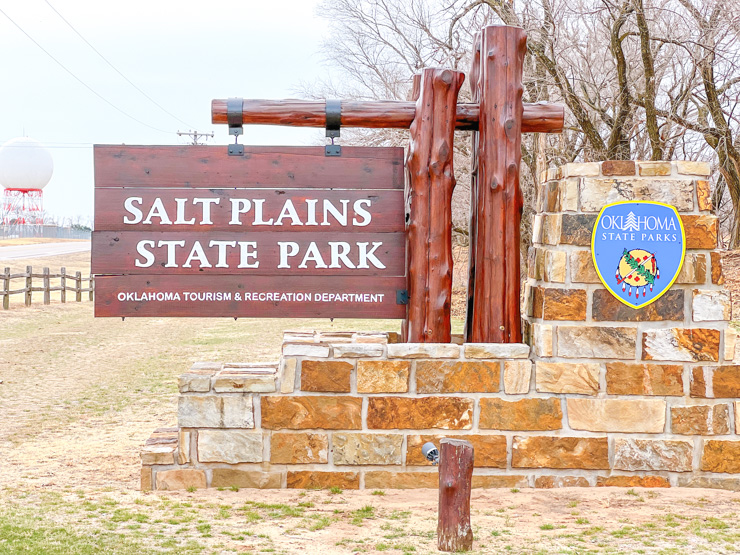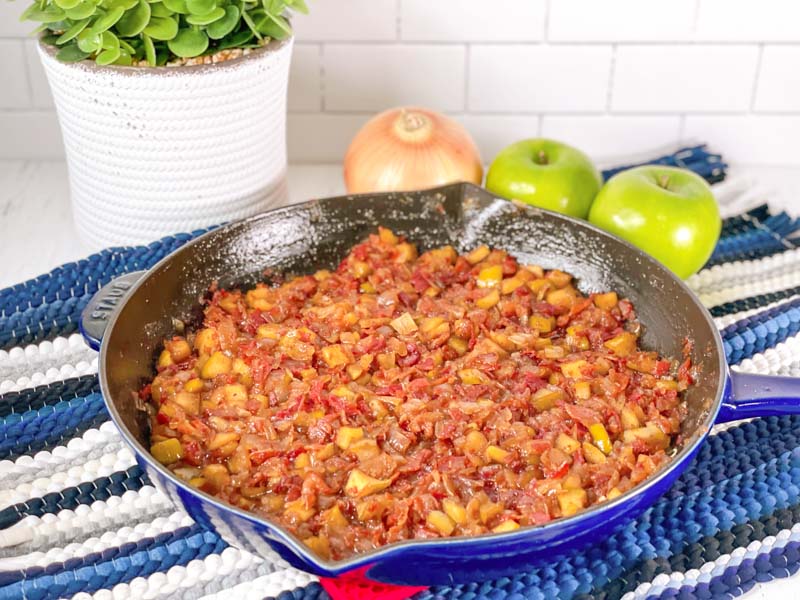 More Places to Visit in Oklahoma
FOLLOW US ON SOCIAL MEDIA
Don't forget to invite your friend's to our Facebook groups! We would also love to see your vacation pictures!