Awesome Travel Gifts for Men
If you know someone who loves to travel, then you know how hard it can be to find the perfect gift for them during the holiday season. To help make your shopping a little easier, we've put together a list of some of the best gifts for travelers. From items that will make their journeys more comfortable to gadgets that will help them stay connected and entertained, there's something on this list for everyone. Please not we do use affiliate links in our post in which we make a small commission from. We are also apart of the amazon associate program. Please note some items were provided to Roaming My Planet at no cost for the purposes of this gift guide.
Let's take a look at some of the best travel gifts for men.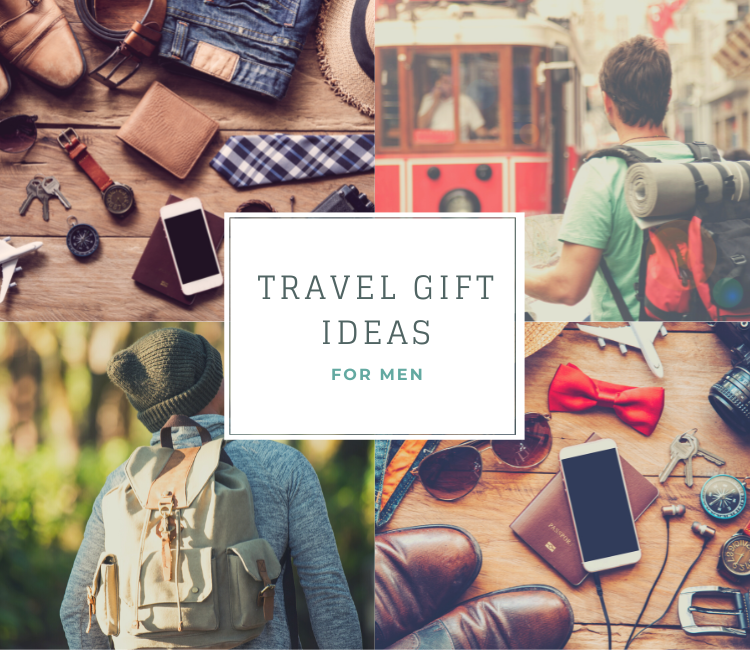 Must-Have Items for Long Flights
Long flights can be tedious, so it's important to have a few key items on hand to make the time go by a little bit faster. A good book or interesting podcast can help pass the time, as can a comfy neck pillow and eye mask. Snacks are also important, so consider getting your friend a care package filled with their favorite non-perishable snacks. And finally, no long flight is complete without a nice pair of noise-cancelling headphones.
For any traveler, a good pair of noise-cancelling headphones is a must. Whether they're trying to block out the sound of talking or babies crying on a long flight or they just want to enjoy some peace and quiet while exploring a new city, these headphones will help them do just that.
One of the worst things that can happen when you're traveling is having your phone die on you when you need it most. Whether you're trying to navigate your way around a new place or you're taking pictures and videos to capture your memories, a dead phone can be a major inconvenience. A portable charger is the perfect solution. Just make sure to get one with enough power to fully charge your friend's phone at least once.
Another great travel gift for any traveler is a good travel pillow. Whether they're taking an overnight flight or they're just driving to the next state over, a travel pillow will help them get there, rested and ready to go. Plus, it's small enough to fit in carry-on luggage, so they won't have to worry about it taking up too much space. You can get them in different colors.
For travelers who love to read, an e-reader like a kindle paperwhite is the perfect gift. They'll be able to pack all their favorite books in one small device and never have to worry about running out of reading material while they're on vacation. Plus, with an e-reader, they won't have to lug around heavy books while they're sightseeing or exploring new places. 
Check out some more of our best travel gift ideas for men.
Travel Gear: The Best Way to Keep Track of Their Belongings
Whether they're traveling for business or pleasure, chances are your friend is going to have to bring along quite a few things. Help them stay organized with a nice set of luggage tags, a nice travel backpack and a passport holder. A portable charger is also a must-have, especially if they're going to be spending any time in areas where outlets are scarce. And if they're worried about pickpockets, consider getting them a money belt to wear under their clothes.
When it comes to men's travel gifts, it's important to think about both function and style. A travel bag is a necessity for any traveler, and it should be roomy enough to fit all of your belongings while still being within the weight limit for air travel. Packing cubes can help to keep things organized, and a compact design is essential for men who are always on the go. For men who prefer to travel light, a carry-on bag is the perfect option. These bags are designed to meet all of the size and weight requirements for air travel, and they often include features like built-in chargers and TSA-approved locks. If you're looking for a men's travel gift that is both practical and stylish, a carry-on bag is an excellent choice.
With smartphones getting better and better cameras, more and more people are ditching their bulky DSLRs in favor of something that fits right in their pocket. If you know someone who loves taking pictures while they travel (or really just loves taking pictures in general), this handy little lens kit from Aukey will let them turn their smartphone into a powerful camera. It comes with two lenses – a wide-angle lens and a macro lens – as well as a carrying case and cleaning cloth. 
The frequent traveler always needs to be prepared with the best travel gear to make sure their trip is as comfortable and efficient as possible. That's why the RFID travel wallet for men is the perfect choice for any man on the go. This wallet is outfitted with RFID protection, which helps to block signals that can be used to access credit cards and other personal information. The RFID travel wallet is also a small size, making it easy to slip into a pocket or carry-on bag. And with a variety of colors and styles to choose from, it's easy to find the perfect wallet for any man's taste. Whether you're a frequent flyer or an occasional vacationer, the RFID travel wallet is the best thing to keep your valuables safe and close at hand.
Nomatic has a great line of quality feelback packs and bags for any kind of travel. We love this McKinnon Cameral Pack 25L size to easily access our camera and electronics while on the go. Find it here!
Travel Gadgets for Him
If you're looking for the perfect travel gift for the man in your life, consider a GoPro Hero camera. He'll be able to capture all of his adventures in high-definition video, and the wide-angle lens is ideal for capturing sweeping landscapes. If he's always on the go, a power bank with a will make sure his devices never run out of juice. And a travel adapter will come in handy when he's trying to plug in his devices in unfamiliar territory. For the man who loves music, a portable Bluetooth speaker is a must-have travel companion. Whether he's relaxing on the beach or hitting the hiking trails, he'll be able to enjoy his favorite tunes anywhere and everywhere. All of these are useful travel gifts that any man would love.
Unique Gift ideas: The Perfect Gift for Any Occasion
Looking for a great gift idea that's perfect for any occasion? A travel gift card is always a good idea. That way, your friend can use it to buy whatever they need – whether it's an upgraded seat on their flight or a nice meal at their hotel. Just make sure to check the terms and conditions before you purchase anything, as some cards have blackout dates or other restrictions. Gift cards are also great for your favorite traveler because they can use them to buy anything from plane tickets to souvenirs to a hotel room. If you know where your friend likes to travel or what type of traveler they are (i.e., budget, luxury), then you can get them a gift card that will suit their needs perfectly. Just make sure the card doesn't expire too soon! 
Check out some of our uniques gift ideas below.
Traveling can be an incredibly rewarding experience but it can also be expensive and time consuming. If you have a friend or loved one who loves nothing more than hitting the open road (or hopping on a plane), then finding the perfect gift for them can be tough. But don't worry, we've got you covered! From noise-cancelling headphones to portable chargers and everything in between, this list has something for every type of traveler out there. So before your next big trip, be sure to pick up something from our list of travel gifts for men—you'll be glad you did! Don't forget ot check out our Luxury travel gifts idea post.
FOLLOW US ON SOCIAL MEDIA
Don't forget to invite your friend's to our Facebook groups! We would also love to see your vacation pictures!