Looking for a chicken fajita marinade? There are all kinds of things you can do from simple to complicated while you're at the campsite! See this recipe for an easy-as-possible dinner outdoors!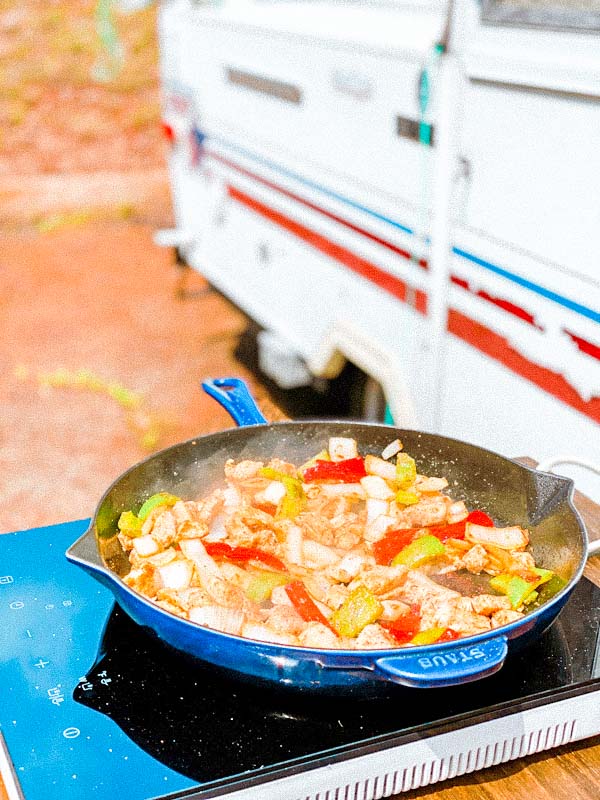 Easy Campfire Chicken Fajitas – and Chicken FajitasMarinade Ideas:
We took our PopUp Camper out for a test run to a nearby lake a while back. We were so glad we did this! It gave us a chance to try a few "campfire" or camping recipes in real life. Not only do campsite recipes need to taste good, but they also need to be as easy and simple as possible. A lot of the work associate with setting up camp is the food prep, and honestly we would rather be exploring, enjoying the scenery, and relaxing rather than cooking outside all day!
We thought of these chicken fajitas as an easy meal since we enjoy Mexican or Tex-Mex Cuisine at least once a week anyway. Homemade fajitas can be just as good as restaurant ones– as long as you're using the right spices and the right chicken fajitas marinade for flavor.
We used Goya Seasoning but you can also use McCormick Fajitas Seasoning Packet for this, just to keep it simple. I like making my own seasonings at home but camping recipes are all about saving those extra steps! This seasoning packet makes a great marinade prior to cooking, and then you can also use it for a skillet sauce when added to water.
If you're just making fajitas for 2 people, I would use one packet of the seasoning. Sprinkle some of it over the chicken with a little olive oil or butter in a plastic bag, 1-4 hours prior to cooking. Save the rest for your skillet sauce!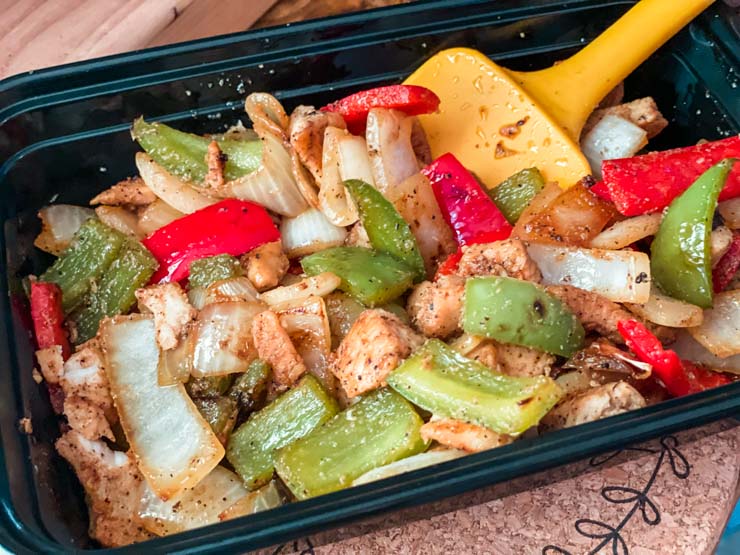 How to Cook Campfire Fajitas:
There are two ways to cook your fajitas outdoors at the campsite. If you are using pre-cooked chicken –another awesome shortcut– you can use the grill, campfire, or even a hot plate. Basically you're just heating the chicken up, while cooking your veggies.
If you are using fresh chicken, you will need to make sure the poultry has reached a safe cooking temp of 165 degrees. So for this I would actually use a hot plate. It will heat up faster, and keep your skillet at an even heat while you let your chicken and veggies cook together.
Traditionally, fajitas are cooked at a very high temperature on a flat grill or skillet. You can have some water nearby to cool off the surface of the skillet if it gets' too hot. I just toss in a teaspoon of water at a time to keep my food from sticking to the skillet!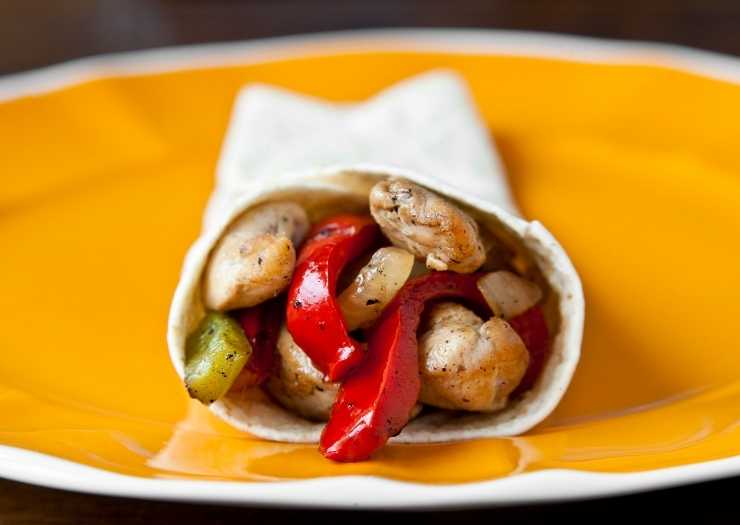 More Fajita Hacks:
Use fresh squeezed lime and cilantro
Minced Garlic in a plastic container has a long shelf life and adds tons of flavor to many dishes- it's great to have on hand.
Use pre-cooked rotisserie chicken! Thaw before heating up for best results
If you use the Pre-Cooked Fajita Chicken, add a small amount of Fajita Seasoning to boost the flavor
That's it! We have linked a hot plate you can easily find on Amazon, for your next campout. It's one appliance that I would lean toward having if you have a camper. It's a great back up for when it's raining and you cannot grill or start a campfire, and there are quite a few meals such as this one that do cook well on a hot plate. Ours doesn't take up a lot of space in our PopUp!
Ready to Add this Chicken Fajita Marinade to your list of camping recipes? Print it out below!
Yield: 4
Easy Campfire Fajitas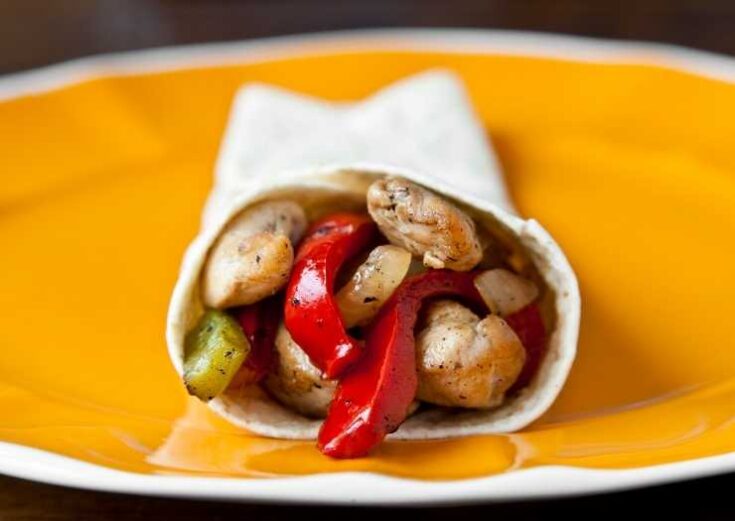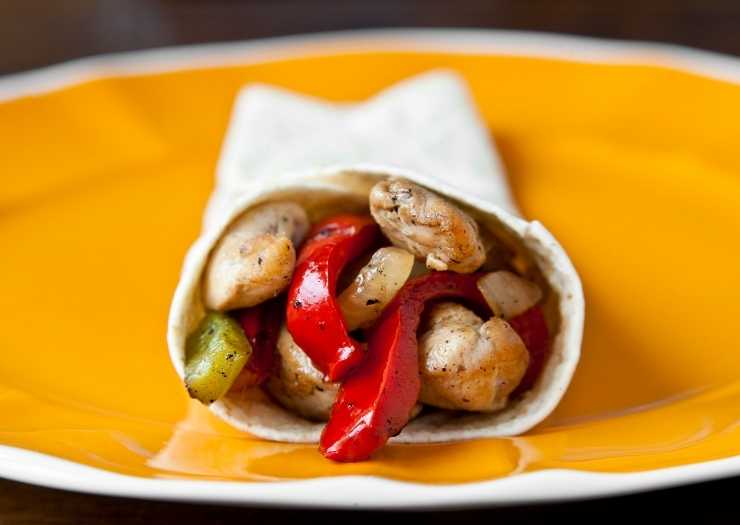 This easy campfire fajitas doesn't even require a tortilla! We serve them right in re-usable containers!
Total Time
1 hour
40 minutes
Ingredients
1 lb skinless, boneless chicken breast (Optional: Use Pre-cooked chicken)
1 bell pepper
1/4 white or yellow onion
1 package of McCormick Fajita Seasoning, (Optional: Use Goya)
1/4 cup water
1 Tbsp Butter
Instructions
Slice bell peppers, onion and chicken on a large cutting board. Be sure to slice chicken last. Set veggies aside.
Add your chicken to a large Ziploc bag with 1 TSPB butter and Marinade chicken for 1-4 hours in the refrigerator.
Spray a skillet with non-stick spray and with your hot plate, preheat a skillet to high heat.
Add your veggies and allow to cook for 2-3 minutes. Sprinkle with additional Goya Seasoning. Then, add your chicken and cook on high heat for 5-10 minutes, stirring occasionally.
If food sticks to the pan, add 1-2 tsp water to the pan and stir. Water will steam up, so be careful.
When chicken is cooked through, remove chicken and veggies and serve on warm tortillas (optional)
Optional toppings include Avocado, Sour Cream, Cheese, and Salsa or Pico!
Notes
We served these in meal-prep containers at our campsite! It's a lower carb option, and you can stick the entire meal prep container in the fridge afterwards if there are leftovers you want to eat the next day. No plates to wash!
Nutrition Information
Yield
4
Serving Size
1
Amount Per Serving
Calories

228
Total Fat

7g
Saturated Fat

3g
Trans Fat

0g
Unsaturated Fat

3g
Cholesterol

104mg
Sodium

211mg
Carbohydrates

3g
Fiber

1g
Sugar

1g
Protein

36g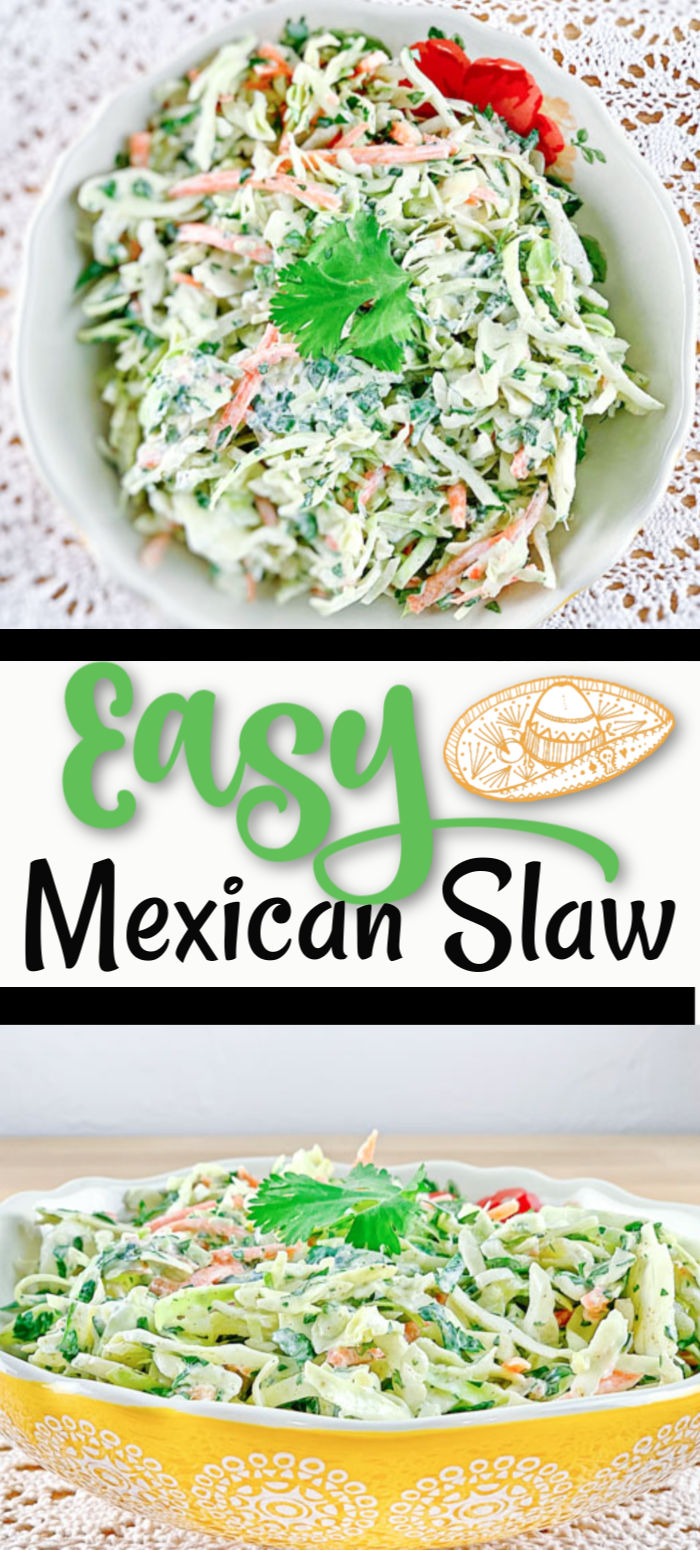 Try these fajitas with this Easy Mexican Slaw!