Visiting Bryce Canyon National Park
Bryce Canyon National Park is a picturesque and popular attraction in the United States. Located in southwestern Utah, this park is home to stunning rock formations. These unique formations have been carved over time by frost weathering and stream erosion. The shimmering hues of red, orange, pink, and white make for some truly breathtaking views. Visitors come from all around the world to take part in the awe-inspiring beauty Bryce Canyon has to offer. We cannot recommend visiting Bryce Canyon National Park enough. It is a must see for sure.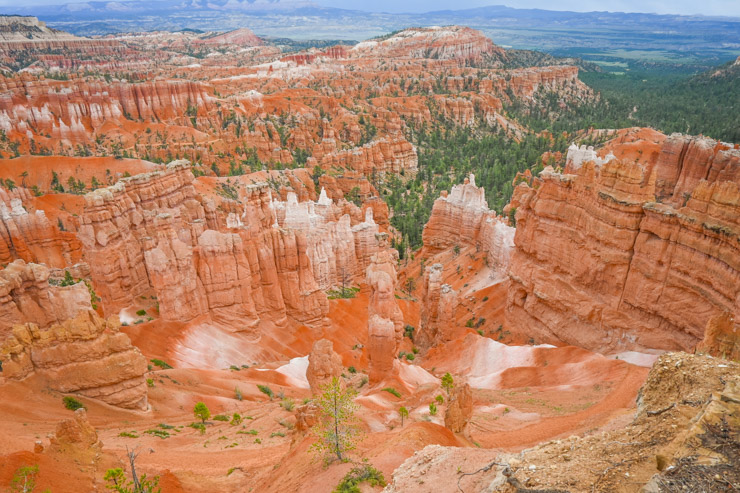 This National Park provides an opportunity for relaxation and connection with nature. It invites visitors to explore its vast landscape filled with canyons, hoodoos, amphitheaters, spires, arches, mesas and more. You don't want to miss Queens Garden loop! From hiking trails to horseback riding tours, there are endless ways to experience the splendor of Bryce Canyon National Park. It is no surprise then why so many people flock here year after year. Whether they desire adventure or simply wish to escape their everyday lives.
In this article we will discuss what makes Bryce Canyon National Park such an attractive destination. We will also provide insights into its geological wonders as well as recreational activities available at the park. We will also provide tips on how best to enjoy your visit while exploring this majestic wonderland! If you have ever thought about visiting Zion National Park you should also consider visiting Bryce Canyon National Park. 
Location And Accessibility
Bryce Canyon National Park is a truly remarkable place, boasting some of the most breathtaking landscapes in the world. If you love watching a good sunrise, you should check out Sunrise Point. There is also a Sunset Point and Sunset campground. Bryce Canyon National Park has been described as an enchanted fairyland with its multi-colored hoodoos and spires, which are sure to captivate any visitor. Situated in southwestern Utah, Bryce Canyon National Park is easily accessible from nearby cities such as St. George, Las Vegas, Salt Lake City or Kanab. The park can be accessed by road via US-89 and State Route 12. This makes it convenient for travelers looking to explore this unique destination. Just a few hours north of the Grand Canyon. This is a great park to make the most of your vacation in the great outdoors.
The surrounding area offers plenty of opportunities for outdoor activities. Hiking, camping and horseback riding are all within easy reach of Bryce Canyon's gates. Visitors don't need to worry about scarcity of hotels either. There are lots of lodging options available both inside and near the national park. Every budget and preference shouldn't have a problem finding somewhere to stay. With so many transportation choices and accommodations available. There's never been a better time to plan a visit. It is such a great place for hiking and camping. From majestic views to thrilling hikes, guests won't run out of things to do during their stay!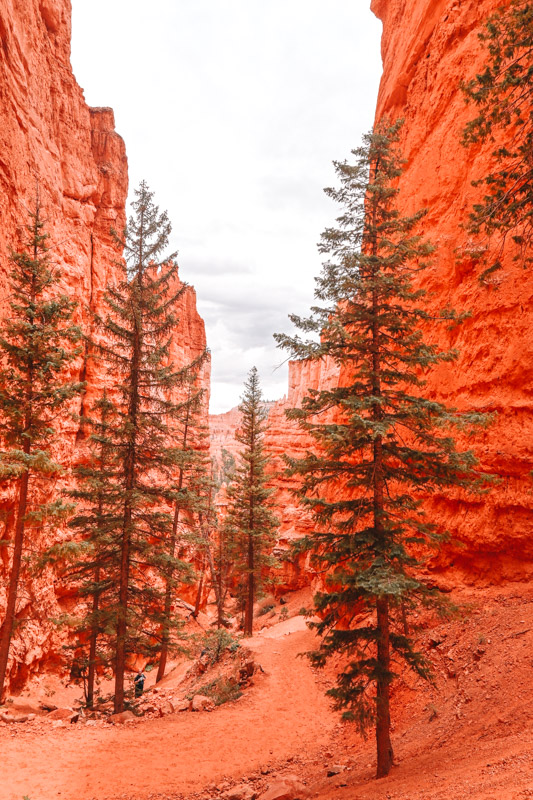 RV parking
If you are visiting Bryce Canyon National Park in your RV you may be concerned about parking. Outside the park entrance is visitor center next to a gas station. There is RV parking here and they also offer a free shuttle service to the park. You can purchase your park ticket here as well. The parking was free when we visited and there were plenty of spots available when we visited.
What To Expect
Now it's time to consider what visitors can expect from their visit. The park offers a number of unique attractions that will be sure to leave lasting memories for any visitor.
The first thing one might notice upon entering the park are the hoodoos. These tall spires of rock created by wind and water erosion over millions of years. These formations stand in stark contrast against the surrounding terrain and make for an unforgettable sight. Moreover, there are numerous trails throughout the park. These trails offer plenty of opportunities to explore its many wonders at a leisurely pace. You can even take on more challenging hikes. Like hiking up through some of the steeper sections near Inspiration Point or Rainbow Point. What you see as you come through the park entrance is just a taste of what the entire park has to offer. 
In addition to the scenery, one can also find several other activities within Bryce Canyon. These include camping, horseback riding, educational programs, and a wide range of wildlife viewing opportunities depending on when you visit. From elk herds grazing in meadows during summer months, to bald eagles soaring above during wintertime. These experiences provide visitors with a truly memorable experience they won't soon forget.
Bryce Canyon National Park boasts an impressive array of hiking trails that cater to all levels of expertise. From easy strolls around Sunset Point overlooking breathtaking vistas. To strenuous climbs up steep switchbacks like those found along Primrose Trail – each trail provides something special for outdoor enthusiasts looking to get closer to nature and discover new adventures! Get ready for your next trip visiting Bryce Canyon National Park. 
Hiking Trails
Bryce Canyon National Park offers numerous hiking trails for visitors. With terrain that ranges from easy to strenuous, the park can accommodate a wide variety of hikers. The most popular trail is the Navajo Loop Trail and Queen's Garden Trail Combo which leads to two iconic hoodoos known as Thor's Hammer and Wall Street. This hike takes an average of three hours round-trip with moderate difficulty.
The Bristlecone Pine Nature trail is another short loop in the park with very little elevation change; it follows along the rim of Bryce Amphitheater providing beautiful views along its path. This one mile long walk passes multiple ancient bristlecone pine trees estimated to be over 1,800 years old making this trail perfect for those looking to explore nature without breaking too much sweat.
You can also visit the Rim Trail, you can hike up to 11 miles (5.5 miles one way). It starts at Fairyland Point and goes on to Bryce Point. It has some steep elevation changes. This is a great spot to see the Main Amphitheater from above! If you are looking for a view from higher elevation this is one of the best hikes for the view. 
For more experienced hikers there are longer trails such as Peekaboo Loop with 8 miles total or Fairyland Loop which clocks in at almost 10 miles long but provides incredible views through some remote parts of the park including Tower Bridge; you'll find yourself surrounded by towering cliffs and spires on this adventure!
No matter what level hiker you are, Bryce Canyon National Park has something special waiting for everyone who's willing to take on a challenge and experience its stunning beauty. From here we move onto exploring camping and RVing options within Bryce Canyon National Park boundaries.
Camping And RVing At Bryce Canyon
Bryce Canyon National Park offers a variety of camping and RVing opportunities for those looking to explore the park. With numerous designated campgrounds located throughout the park, visitors are able to access these sites with relative ease. This section will discuss the following:
Types of Campsites Available
The types of campsites available at Bryce Canyon vary depending on location within the park. However, most locations offer both tent-only or RV sites with full hookups (power, water and sewer). Tent-only sites are typically more secluded than their RV counterparts due to their lack of utilities. These spots provide an excellent opportunity for exploration without sacrificing comfortability. Additionally, some areas within the park feature group camping sites. These sites can accommodate larger parties or groups who wish to stay together while exploring the area's natural beauty. The North campground has spaces for RV or tents but not RV hookups and sewer/water. There are 50 RV spaces and 46 tent spaces, room for everyone who doesn't mind spending some time in the primitive spaces. 
Amenities Offered at Each Site
Each site offered by Bryce Canyon features its own amenities along with a few essential services. These are available across all locations such as trash disposal facilities, restrooms and showers. In addition to these basic amenities, certain locations may have additional offerings. These could include electrical hookups, potable water availability or grills/firepits. All campsites also come equipped with picnic tables and fire rings for cooking purposes. As well as bear storage lockers for storing food away from wildlife activity. You can check online for the most up to date lists. 
Rules and Regulations Regarding Camping in Bryce Canyon National Park
When it comes to rules and regulations concerning camping in Bryce Canyon National Park, there are several important considerations that must be taken into account before planning a trip here. Firewood is prohibited from being brought into the campgrounds. This means any wood needed must be purchased through local vendors. They are located near each campground's entrance gate. Furthermore, no open fires are allowed outside established fire pits. There are exceptions in designated backcountry zones where permits are required prior to use. Similarly, pets must remain leashed at all times when inside developed areas including trails and campgrounds. Although exceptions may be made if approved ahead of time by park staff members.
Check online for the most up to date entrance fee listings, including if there is an extra cost for your parking spot and if any amenities are closed for the season. When you plan ahead you can find the best things like shuttle service or a good reason for a short hike to see something incredible. You may need to reserve space early, especially in the high season for crowds, so it is best to plan early if you want to visit one of the best National Park locations you will find. Visiting Bryce Canyon National Park is absolutely recommended for camping enthusiasts.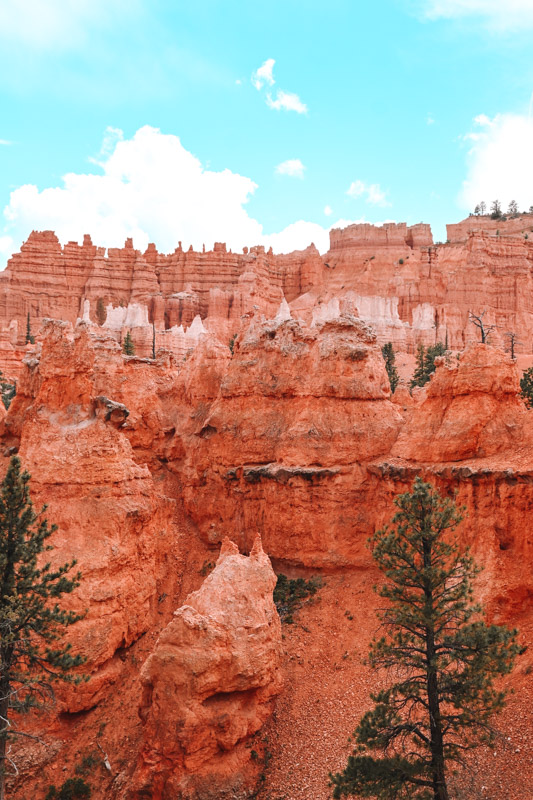 Wildlife Viewing Opportunities
Bryce Canyon National Park offers a variety of wildlife viewing opportunities. Visitors can enjoy the sight of mule deer grazing in meadows, as well as elk and bighorn sheep on their seasonal migrations along canyon rims. In addition to these large mammals, there are many smaller animals. Lizards, birds, snakes and chipmunks that also inhabit the park year-round. There is also an amazing array of plants found here including sagebrush, wildflowers, cacti and ponderosa pines.
The best time for viewing wildlife is early morning or late afternoon when animals are more likely to be active. It's important to follow all safety precautions while visiting Bryce Canyon National Park. Visitors should not approach or feed any animals they encounter. Additionally, it's helpful to stay quiet and keep noise levels low so as not to disturb the wildlife. Binoculars may come in handy for getting a closer look at the wildlife. Some of the species that live within Bryce Canyon National Park boundaries may be a little shy.
With its diverse habitats and spectacular scenery, Bryce Canyon National Park provides excellent opportunities for observing native wildlife in its natural environment. The experience can be both educational and enjoyable for all ages. Ready for something even more awe-inspiring? Next we'll explore stargazing and astronomy programs available when visiting Bryce Canyon National Park!
Stargazing And Astronomy Programs
Stargazing and astronomy programs at Bryce Canyon National Park can be a stellar experience for visitors. The park's night skies are some of the darkest in North America, making them perfect for stargazers to explore their constellations. By day, rangers provide educational information about the planets, stars, and galaxies that make up our universe. Additionally, free telescopes are available at certain times, allowing visitors to get even closer to celestial bodies they may not have seen before.
In addition to learning more about space exploration from knowledgeable rangers, there also opportunities to join ranger-led activities. These include full moon hikes or evening telescope viewings under dark skies. On these special outings, guests learn both the science behind astronomy and how ancient cultures saw the sky differently than we do today. During these events attendees will identify stars with help from experienced guides and discuss what makes each star unique in relation to its place in the sky.
The tranquil beauty of Bryce Canyon makes it an ideal destination for those looking to appreciate nature through stargazing and astronomy programs. Whether you're just beginning your journey into understanding outer space or you've been exploring since childhood, this park offers something for all levels of interest in this field. With breathtaking views of countless stars twinkling overhead alongside world-class lectures on astrophysics and beyond, no other park can match Bryce Canyon's dazzling nighttime entertainment options. From here guests move onto ranger-led activities like guided walks where they can observe natural wonders close up while gaining new knowledge about our incredible solar system and beyond. If you love star gazing you need to add visiting Bryce Canyon National Park to your list of places to star gaze.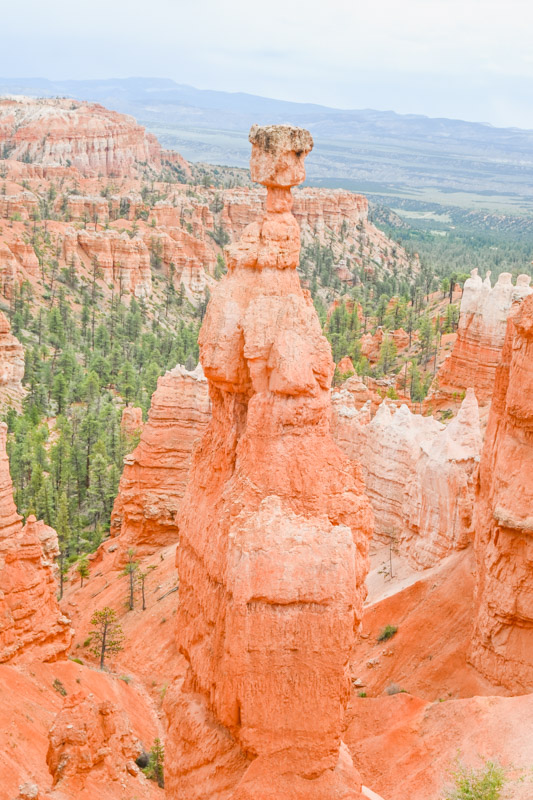 Ranger-Led Activities
Bryce Canyon National Park offers a variety of ranger-led activities that are both educational and entertaining. These may include guided hikes, evening programs by the campfire, stargazing events, art demonstrations and more. The rangers provide visitors with an in-depth look into the park's unique natural features such as its geology, flora and fauna, history, and culture.
Ranger-led programs offer visitors a chance to explore Bryce Canyon's stunning landscapes without having to plan their own journey or worry about safety issues. Ranger navigation skills help participants get closer to wildlife, view trails from different angles, find points of interest they might otherwise miss and gain valuable knowledge on park rules and regulations for protecting the environment.
Ranger-led activities give tourists an opportunity to connect with nature while learning something new in a safe setting. Participants often come away with beautiful photos of sites they wouldn't have seen otherwise along with an appreciation for this amazing national park system. With these experiences in mind, travelers can now consider lodging options available at Bryce Canyon National Park.
Lodging Options
Bryce Canyon National Park offers a variety of lodging options for visitors looking to experience the park in all its glory. Approximately 1.5 million people visit Bryce Canyon each year, and it can become quite crowded during peak season (try visiting in early fall and into the winter months for fewer crowds), so it is important to plan ahead and book accommodation accordingly. With over 3,000 hotel rooms within an hour's drive from the park, there are plenty of places to stay near or within the park boundaries. Bryce Canyon City has so much to offer, it may just be the best place to stay when visiting this area. 
Inside the park itself, there are two campgrounds with more than 200 sites, as well as a lodge offering comfortable cabins and suites that overlook the canyon. The resort also includes dining areas and gift shops. Other nearby accommodations include hotels, motels and bed & breakfasts located close by in Tropic, Cannonville and Panguitch townships. Most offer easy access to trails into the canyon along with plenty of amenities such as swimming pools and hot tubs.
For those who prefer something unique, many local vendors rent out RV trailers which come fully equipped with kitchenettes and bathrooms – perfect for enjoying some of nature's most beautiful views directly from your doorstep! No matter what type of accommodation you choose, Bryce Canyon National Park has something special waiting for everyone. From rustic camping to luxury lodges – staying here truly provides an unforgettable experience like no other place on earth! As you explore eating and shopping options in the park next, you'll find even more ways to make memories last forever while visiting this national gem.
Eating And Shopping In Bryce Canyon National Park
Bryce Canyon National Park offers visitors a variety of food and shopping options. The park's main restaurant, Bryce Valley Lodge Restaurant & Bar, is located within the lodge in the heart of the park. Here guests can enjoy traditional American fare such as burgers and steaks while taking in the breathtaking views from inside or outside on the terrace. For those looking for lighter fare, there are also several cafes scattered around the park that offer sandwiches and snacks to satisfy any craving.
The park also features two gift shops where visitors can purchase souvenirs and other items related to their visit. The Ruby's Inn Gift Shop (Ruby's General Store) is situated close to the entrance station and carries apparel, art prints, books, jewelry, toys, gifts, camping supplies, and more. For those who wish to explore deeper into the canyon walls during their stay at Bryce Canyon National Park, they may find what they need at one of three specialty stores spread across various points throughout the grounds – including cameras and binoculars for capturing wildlife photos or spotting distant rock formations.
In addition to these dining and shopping opportunities available on-site at Bryce Canyon National Park, travelers will likely find plenty of eateries and retail outlets just outside its boundaries offering even more choice when it comes time to refueling or picking up some mementos before heading home. With so many alternatives nearby – not to mention all the outdoor activities ready for exploration within – Bryce Canyon National Park remains an ideal destination for anyone seeking adventure amid stunning natural beauty. From here visitors can embark on scenic drives through this picturesque region of Utah with awe inspiring landscapes waiting around every corner.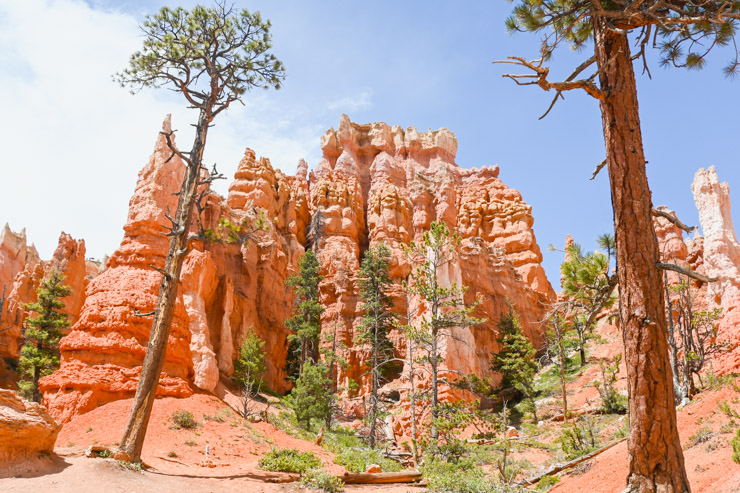 Scenic Drives in Bryce Canyon National Park
Vast, majestic, and awe-inspiring are only a few of the words that come to mind when describing one of Bryce Canyon's most beloved attractions – enjoying a scenic drive. From Rainbow Point to Paria View, breathtaking views accompany visitors with every turn of their car wheels. 
1. Drive along the 18 mile road from Rainbow Point to Yovimpa Point for an unforgettable experience. The scenic road is one of the main attractions. 
2. Take advantage of numerous pullouts (a small parking lot on the side of the road) available throughout your journey to take pictures or simply enjoy the scenery.
3. Stop at any of the nine viewpoints along the main road for unparalleled panoramic views of the hoodoos and spires below you; some offer extraordinary sunsets as well!
4. Enjoy the serenity offered by being surrounded by nature while driving on this spectacular road in Bryce Canyon National Park.
The beauty experienced during these scenic drives is sure to leave lasting memories that can be cherished for years to come – no matter how many times you have visited before. These unique experiences allow travelers to explore untouched wilderness with a sense of adventure and freedom that cannot be found anywhere else in Utah's national parks. The Bryce Canyon shuttle even offers a nice view as you get around! With such natural wonders awaiting discovery, it comes as no surprise why so many people continue coming back year after year for more exploration and enjoyment! What better way to capture all these memorable moments than through photography? You could spend consecutive days finding new and unique places that look nothing alike!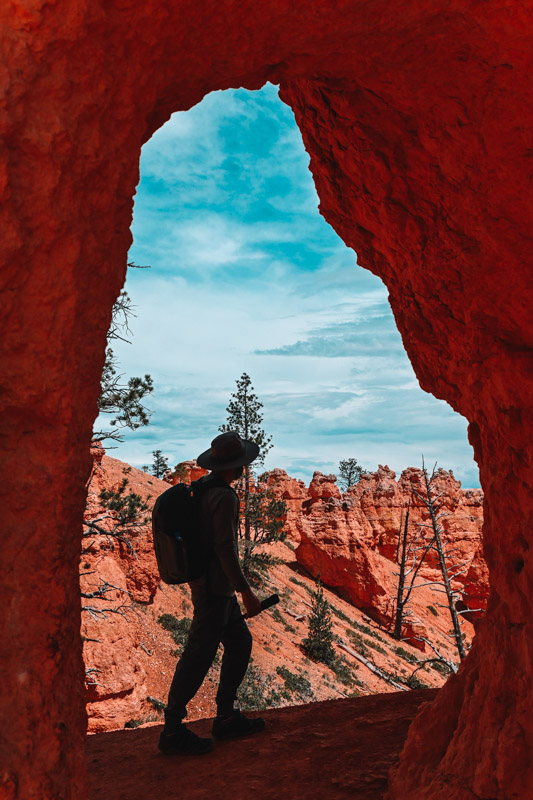 Photography Tips
Photographing Bryce Canyon National Park is an amazing experience. With its vivid red rock formations, The Bryce Canyon Lodge, Scenic Byway, Queens Garden Trail, wide open spaces and breathtaking views, it can be hard to capture the beauty of this stunning landscape in a single shot. To make sure you get the best photos possible, here are some tips:
Composition
First, consider your composition. Look for interesting angles that will add depth to your photo or create a sense of perspective. This could include shooting from different perspectives such as high up on a cliff or low down on the ground. You should also pay attention to any foreground elements which may enhance your picture, like trees or rocks.
Light
Second, take advantage of available light when taking pictures. Early morning and late afternoon provide the most beautiful natural lighting conditions for photographing landscapes – so plan accordingly! If you're shooting at night or indoors, use flashlights or lamps to help illuminate your subject and achieve professional-looking results.
By following these two simple steps, you'll be able to capture the beauty of Bryce Canyon National Park in all its glory! Moreover, with careful consideration and preparation beforehand you'll find yourself with plenty of time to enjoy nature's splendor during your visit. This makes photography more than just about capturing shots but also about living in the moment – allowing freedom from everyday life and truly savoring each precious second spent there. As we move into exploring family-friendly activities next, let us bring along this newfound appreciation for our surroundings as well…
Do not miss the Natural Bridge. The window or arch formed here is absolutely breath taking and the perfect place for a photo shoot especially in early spring. You will not forget the first time you visit this amazing plot of creation. 
Yovimpa Point is a great place to catch the best photo of the Grand Staircase-Escalante National Monument. These spectacular rock formations cover a vast region from Bryce Canyon all the way down to the Grand Canyon. Another great spot to view it is from below at LeFevre Overlook along Hwy. 89A north of Jacob's Lake, Arizona. You can't go wrong either way, but at this spot to your places to photograph.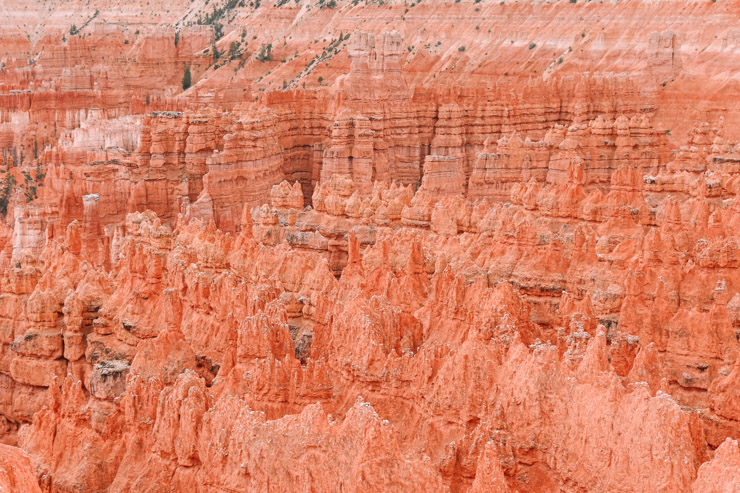 Family-Friendly Activities
A family vacation to Bryce Canyon National Park can be an experience like no other. It's a chance for parents and children of all ages to explore the vast landscapes, take in the stunning views, and create memories. These memories will last a lifetime. To ensure that your trip is as enjoyable for everyone involved, it's important to know which activities are suitable for families.
One activity that has become increasingly popular among visitors is taking guided hikes throughout the park. These provide a great opportunity for families to learn more about the geological history of Bryce Canyon. Everyone will be getting some exercise at the same time. Experienced guides will teach you about the local wildlife and vegetation. As well as explain how these systems interact with each other. Plus, you'll get amazing photographs along the way! Some hikes may feel like a simple short walk or you can find more challenging ones. Find what is best for your group. 
Relaxing
For those looking to relax after a day full of exploration, there are plenty of scenic spots around Bryce Canyon where families can sit back and enjoy nature. You could set up camp near one of its many lookouts or picnic areas and just simply take in the view without having to worry about going anywhere else – perfect for when younger kids need a break from sightseeing. Of course, don't forget to bring binoculars so you can watch wildlife roaming freely through their natural habitats!
Winter
If you visit in the winter you may even enjoy some cross-country skiing, snowshoeing and winter hiking. The amazing views turn into snowy gems in the winter. Consider visiting in different months as the park is open year-round, and there are smaller crowds at that time of the year. Make sure to check the weather forecast and road conditions if there could be freezing temperatures or snow on the ground. White snow is beautiful and if you love cross country skiing you should check out Utah National Parks, The Bryce Canyon Winter Festival for a great way to enjoy winter and the best views in the snow. If you aren't afraid of the cold or really want to cozy up by the fire at the Bryce Canyon Grand Hotel you should consider visiting Bryce Canyon National Park in the winter. 
Bryce Canyon National Park offers something special for every member of your family. However, it's essential that safety precautions are taken during your visit. Having proper outdoor gear such as hats, sunscreen, water bottles and comfortable shoes is always recommended before embarking on any kind of journey within this area. Additionally, if you plan on visiting remote parts of the park then make sure everybody in your party knows what they should do if anyone gets lost or injured during the trip. With these measures in place, everyone in your group can have fun together while making lasting memories at Bryce Canyon National Park. Everyone can have a good time visiting Bryce Canyon National Park! 
Safety Precautions
Visiting Bryce Canyon National Park is an activity that can be enjoyed safely as long as visitors follow basic safety precautions. It is important to dress for the weather and wear sturdy, waterproof footwear when hiking or taking part in other outdoor activities. Sunscreen should also be applied liberally, even on cloudy days. Additionally, all park trails are marked with signs indicating their difficulty level so visitors can assess which ones they feel comfortable tackling.
When exploring the area it is essential to stay on designated paths and obey any posted warnings concerning wildlife or potential hazards such as flash flooding. The majority of animal encounters at Bryce Canyon are positive but there have been instances of wild animals attacking humans who come too close; consequently, caution should be exercised around wildlife and pets kept under control at all times. In addition, proper hydration is crucial before venturing out into the desert climate found throughout much of the park's terrain.
By following these safety tips visitors will enjoy a safe and enjoyable visit to this incredible national park. With vigilance and preparedness comes the reward of experiencing nature's beauty without risk or danger; thus allowing us to make lasting memories while respecting the environment we inhabit. To ensure a successful trip, travelers must then turn their attention towards understanding applicable rules and regulations for visiting.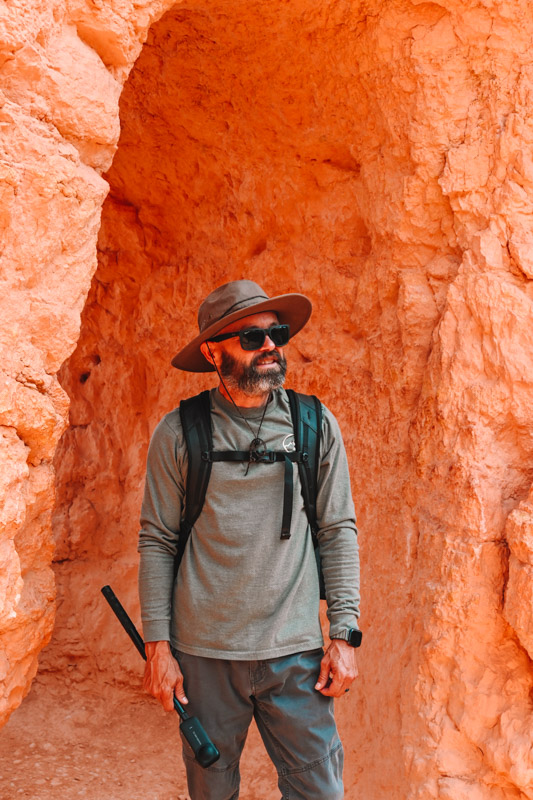 Rules and regulations for visiting Bryce Canyon National Park
When visiting Bryce Canyon National Park, it is important to understand the rules and regulations that apply. The park strives to provide a safe and enjoyable experience for all visitors while protecting its natural resources and preserving the area's cultural heritage. There are certain activities that are prohibited in order to maintain this balance.
Pets are restricted to paved areas in the park. They are not allowed on trails or unpaved viewpoint. Pets must also be on a leash at all times. Firewood gathering is strictly forbidden, as well as operating motorized vehicles off established roads or paths. Collecting plants, animals, artifacts, minerals, rocks, fossils, eggs or other objects is also not allowed. Unless you have permission from the appropriate authorities.
Smoking outside of designated areas such as parking lots and picnic sites is prohibited throughout Bryce Canyon National Park. On February 22, 2010, a new federal law allows people who can legally possess firearms under applicable federal, state, and local laws, to legally possess firearms in this park. Visitors should always respect posted signs indicating restricted activities intended to ensure everyone's safety during their stay at the park.
You can always check with the park rangers or check the website for the National Park Service if you have more specific questions. 
Climate And Weather Considerations
When visiting Bryce Canyon National Park, it is important to consider the climate and weather conditions. This canyon located in Southern Utah has a unique desert environment with variable temperatures throughout the year. As temperatures can vary significantly between night and day. It is essential for visitors to plan accordingly when considering climate and weather conditions. With some simple planning and preparation, visitors can make sure their trip is enjoyable and safe.
Best time to visit Bryce Canyon National Park
The most comfortable time of year for visiting this park is typically from late spring through early autumn when day-time temperatures are milder. During these months, daytime highs range between 50°F – 80°F (10-26°C). However, nights can be chilly even during summer due to high elevation so warm clothing should always be packed.
In winter, snowfall occurs occasionally turning the area into a breathtakingly beautiful winter wonderland. Temperatures tend to hover around freezing but can dip below 0°F (-18 °C). If you plan on venturing out in cold weather dress appropriately in layers that will keep you warm and dry. Snowy trails also require appropriate traction devices. These include microspikes or crampons as well as trekking poles for extra stability on slick surfaces.
Bryce Canyon National Park offers incredible vistas all year round. Of course travelers need to take the climate and weather considerations into account prior to starting their journey. By doing so, they ensure an unforgettable experience that is both fun and safe!
Though Bryce Canyon National Park appears untouched by man, ironically humans have a great impact on this special place. It is our responsibility to remember that we are merely guests in this beautiful land. So we should respect its rules and boundaries accordingly. Therefore, understanding these guidelines before venturing out will help keep everyone safe during their visit. Lastly, remembering to take nothing but photos helps preserve the area's natural beauty for future generations to enjoy.
Bryce Canyon National Park has something for everyone, from wildlife viewing opportunities to extensive hiking trails. So being respectful to nature along with following basic rules guarantee a rewarding adventure filled with unforgettable memories. So get out and enjoy everything that Bryce Canyon National Park has to offer! Visit our Facebook page for more photos of Bryce Canyon.
Family Destinations & Articles You Should Check Out
FOLLOW US ON SOCIAL MEDIA
Don't forget to invite your friend's to our Facebook groups! We would also love to see your vacation pictures!