Things to do In Lake Geneva, Wisconsin
Discover the allure of Lake Geneva, Wisconsin, a haven for adventure, relaxation, and cultural experiences. From exploring historical attractions, indulging in a vibrant culinary scene, hiking and boating, to exploring unique shops and dining at waterfront eateries, Lake Geneva promises an unforgettable experience. Immerse yourself in the rich history, year-round events, and stunning natural beauty of this charming locale. Adventure awaits in Lake Geneva.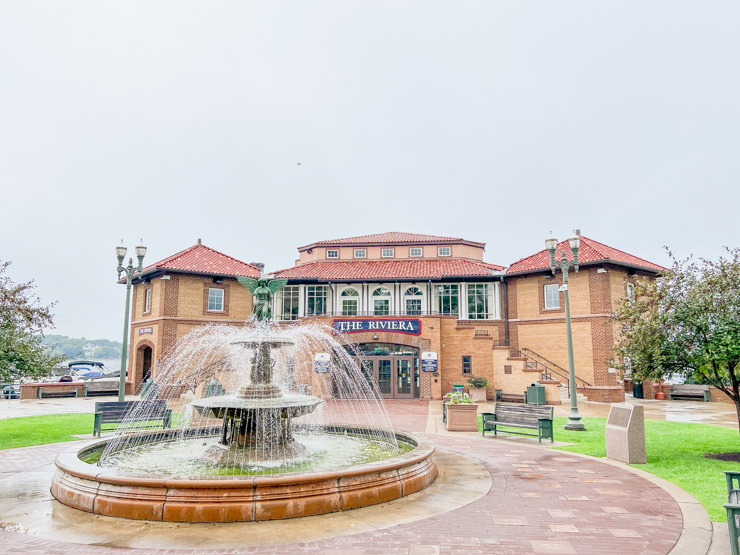 Where to Stay
There are plenty of options for accommodations in Lake Geneva. These include over a dozen historic mansions, luxurious resorts, and boutique hotels. The laid-back charm of the Lake Lawn Resort is very inviting. It is nestled on the shores of the serene Delavan Lake. If you're looking for a romantic getaway, consider booking a room at the Maxwell Mansion. The Maxwell Mansion is a historic property that exudes elegance and grandeur. Whatever your preferences, Lake Geneva's can tailor your stay to your desires, ensuring a memorable and rewarding visit.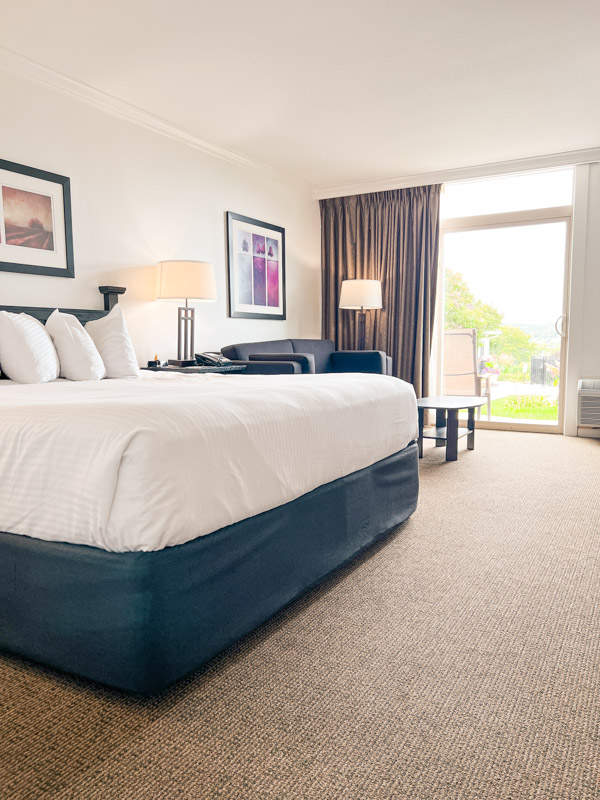 The Ridge Hotel
One must consider The Ridge Hotel as an excellent accommodation option when planning a visit to Lake Geneva, Wisconsin. Nestled in the heart of the Lake Geneva area, The Ridge Hotel is just a short drive to the best places and outdoor activities in the Geneva Lake area. Guests can explore charming local attractions, from quaint shops to beautiful trails. The hotel's location allows for easy access to the lake, offering a myriad of water-based outdoor activities. The Ridge Hotel is more than a comfortable place to rest; it's a gateway to an adventure. Whether you're seeking tranquility or thrill, the Lake Geneva Wisconsin area has something for everyone. The Ridge Hotel is the perfect place to say. Offering each guest a unique, memorable experience that they are sure to remember.
Best Places to Eat
There are numerous restaurants in Lake Geneva, Wisconsin offer a diverse selection of culinary delights. From a waterfront dining experience on Geneva Lake, to cozy downtown eateries. A short walk down Main Street reveals a melange of local restaurants serving everything from gourmet cuisine to classic Wisconsin dishes, such as Friday fish fry and cheese curds. Downtown Lake Geneva is a gastronomic paradise, where food connoisseurs can explore a variety of culinary styles and flavors. With their innovative menus and relaxed atmospheres, they encourage diners to explore new tastes and experiences. Whether you crave the comfort of traditional Wisconsin fare or the excitement of contemporary culinary creations, Lake Geneva's local restaurants offer an enriching dining experience.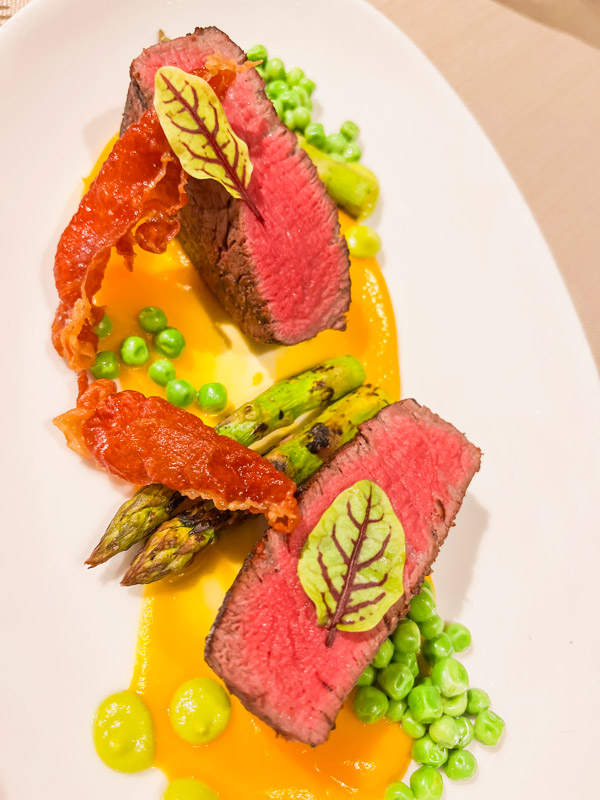 Geneva Chop House
Nestled in the heart of Lake Geneva, Wisconsin, the Geneva Chop House is a culinary gem that beckons both locals and tourists alike.  Stepping into this iconic steakhouse is like entering a world where sophistication meets comfort. With its warm and welcoming ambiance, the Geneva Chop House offers a dining experience that's both indulgent and memorable. The star of the show is, of course, the mouthwatering selection of prime steaks, perfectly aged to perfection and prepared to your desired doneness. But it's not just about the steaks; the menu boasts a variety of expertly crafted dishes, from fresh seafood to gourmet salads and decadent desserts. With an extensive wine list to complement your meal, the Geneva Chop House is a culinary destination that elevates dining to an art form, making it a must-visit for anyone seeking a refined and savory experience in Lake Geneva.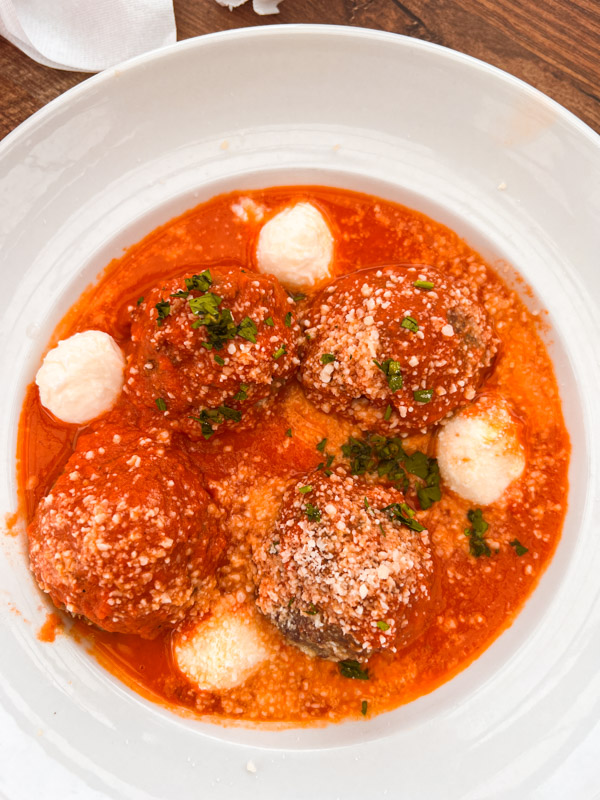 Oakfire 
Experiencing the amazing food at Oakfire is a gastronomic journey that no visitor to Lake Geneva, Wisconsin should miss. This charming restaurant, nestled in the vibrant downtown area, offers some amazing food! Oakfire is a gem among Lake Geneva attractions, with breathtaking views of the lake, live music, and a lively atmosphere that creates an unforgettable experience. Their selections of salads, sandwiches, and pizza's are sure to make every foodie happy! Don't forget the appetizer's! We had the meatballs and I think we almost had a fight to see who got the last one!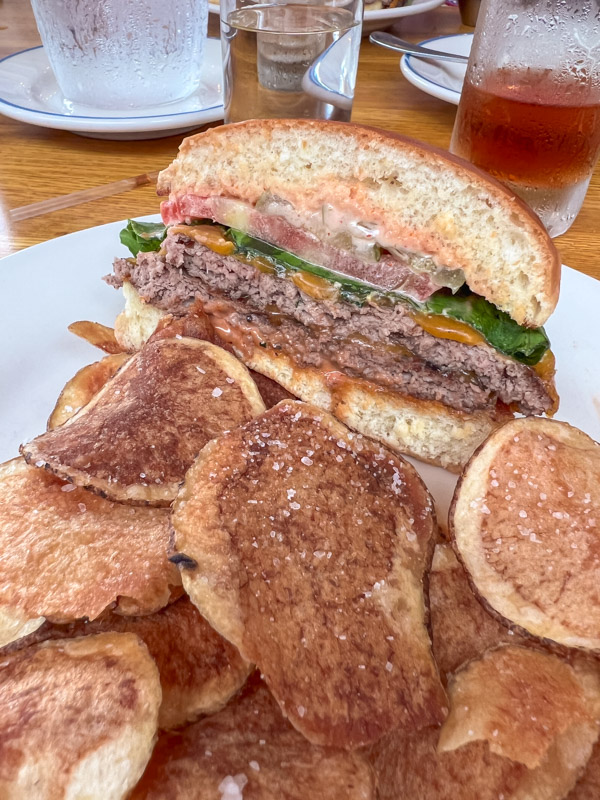 Pier 290
Nestled along the picturesque shores of Geneva Lake, Pier 290 stands as a beacon of waterfront dining excellence. This idyllic lakeside restaurant is more than just a place to eat; it's an experience. As you walk onto the expansive lakeside deck, you're immediately embraced by stunning views of the tranquil waters and the surrounding lush landscape. The menu at Pier 290 is a testament to the culinary artistry that Lake Geneva is known for, featuring a delectable array of dishes prepared with the freshest ingredients. From locally sourced seafood to mouthwatering steaks and artisanal cocktails, every element of the dining experience is carefully curated. 
Experience the charm of Pier 290, a must-visit destination for anyone seeking to explore the rich culinary and scenic beauty of Lake Geneva, Wisconsin. While you are there look around at the decor. They have repurposed local items as decor throughout the restaurant!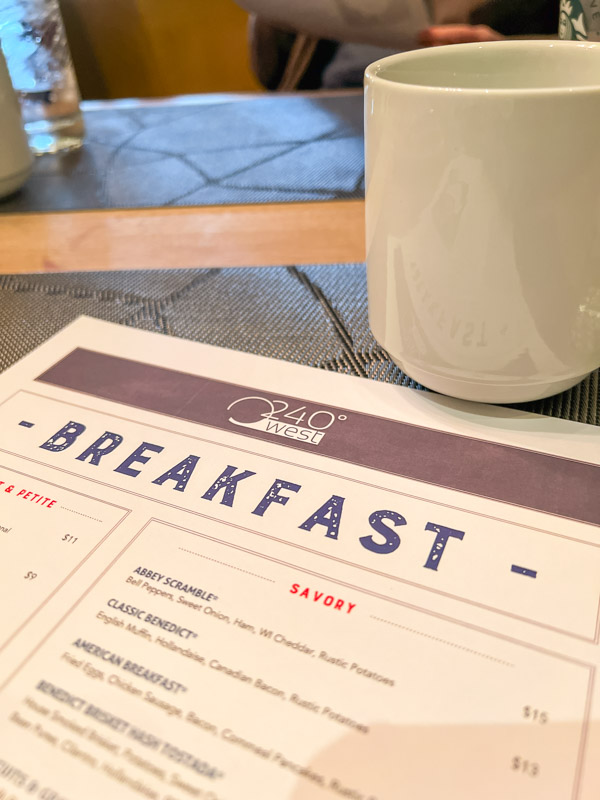 Breakfast at the Abbey Resort
While Pier 290 offers an impressive dinner menu, breakfast at the Abbey Resort is an unmatched culinary delight, providing visitors with a taste of Wisconsin's finest morning fare. The Abbey Resort, nestled in Lake Geneva Wisconsin, serves breakfast that invigorates the senses and liberates the palate. This great place offers an extensive array of dishes, each crafted with locally sourced ingredients. Whether you're a resident or a visitor looking for things to do, starting the day with a hearty breakfast at the Abbey Resort is a must-do experience. The resort's serene ambiance perfectly complements the exquisite morning meal, making it an essential part of the Lake Geneva Wisconsin experience. Indeed, breakfast at the Abbey Resort is more than just a meal; it's a celebration of flavor and freedom.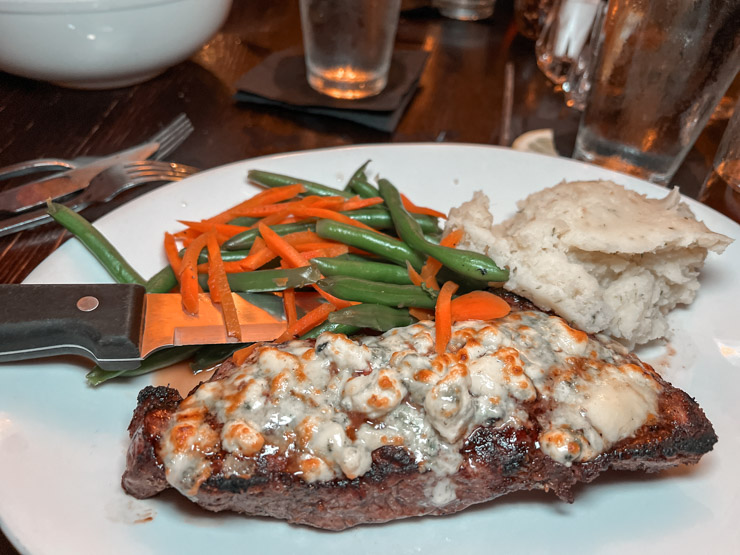 Tuscan Tavern & Grill
The Tuscan Tavern and Grill beckons with an authentic Italian charm that transports you to the rolling hills of Tuscany. This hidden gem is a culinary haven for locals and visitors alike. The Tuscan Tavern & Grill offers a delectable journey through the flavors of Italy. From the moment you step inside, you're enveloped in warm, rustic ambiance and a welcoming atmosphere that's perfect for intimate dinners or gatherings with friends and family. The menu is a tantalizing mosaic of traditional Tuscan dishes, showcasing the freshest ingredients and time-honored recipes. Whether you're savoring their perfectly crafted pasta, wood-fired pizzas, or indulging in a sumptuous steak, the culinary experience at Tuscan Tavern and Grill is nothing short of sublime.
Things to Do in Lake Geneva
Lake Geneva also offers a plethora of activities such as hiking, boating, golfing, and exploring historical attractions. Making it a perfect destination for both adventure seekers and history buffs. The Lake Geneva Cruise Line offers scenic tours highlighting the rich history and stunning architecture of the area. For nature enthusiasts, Big Foot Beach State Park provides ample opportunities for camping and hiking. The Geneva Lake Museum transports visitors back in time with its interactive exhibits. Lastly, Black Point Estate, an iconic 19th-century mansion, offers an insightful glimpse into the past.
​US Mailboat Tour
The Lake Geneva Cruise Line's Mail Boat Tour is a unique and iconic experience that invites you to step back. This legendary tour, operating for over a century, is a testament to the area's rich history. The star of the show is the "Walworth," a historic US mailboat, which continues the tradition of delivering mail to lakefront residents just as it has for generations. The tour offers an exciting blend of natural beauty and human interest, as the boat's "jumpers" leap off to swiftly deliver mail and packages while providing insightful commentary about the lakeside properties. Passengers can soak up the breathtaking scenery and gain a deep appreciation for the region's past and present.
The Mailboat Tour is more than just a scenic cruise; it's a living piece of history, a cherished tradition, and a remarkable way to connect with the lake's heritage while enjoying a day on the water. You will have a great time experiencing any of the activities that the Lake Geneva Cruise Line has to offer!
Please check their website for dates of operation. They will stop mail delivery mid September through mid June depending on weather.
Geneva Lake shore path
The Geneva Lake Shore Path is a hidden gem and one of the best ways for those seeking to explore the natural beauty and historical charm of Lake Geneva, Wisconsin. This scenic trail is a 21-mile loop that winds its way along the shoreline of Geneva Lake, offering a unique blend of captivating lakefront views and a glimpse into the area's rich history. Strolling along the path, visitors can admire old mansions, pristine gardens, and the stunning lake waters.
What makes this trail truly special is that it winds its way through the backyards of some of Lake Geneva's most iconic properties. This allows hikers an up-close view of the beautiful landscapes and architecture. The path is open to the public, and it's a perfect way to immerse oneself in the natural splendor and historical allure of this beloved Wisconsin destination. Whether you're a history enthusiast, a nature lover, or simply looking for a tranquil lakeside walk. The Geneva Lake Shore Path is a great way to see Geneva Lake that shouldn't be missed.
​TIP: The Geneva Lake shore path can take 8-10 hours to complete the entire trial. Make sure to plan for the weather especially during the summer months. Pack plenty of water and snacks for trip.
Also public restrooms and water fountains can be found along the Shore Path at the VISIT Lake Geneva Information Center (Lake Geneva), Edgewater Park (Williams Bay), Reid Park (Fontana) and Big Foot Beach State Park (Lake Geneva)
Yerkes Observatory
Yerkes Observatory, located in Williams Bay, Wisconsin, is a historic and world-renowned center for astronomical research and education. Founded in the late 19th century, it is home to the largest refracting telescope in the world, all 63 feet and 20 tons of it! The observatory, surrounded by picturesque grounds and gardens, offers a unique blend of scientific excellence and architectural grandeur. While the observatory's research activities have transitioned over the years. Its outreach and educational programs remain vibrant, welcoming visitors of all ages to explore the wonders of the universe. From stargazing events and informative tours to lectures and exhibitions, Yerkes Observatory offers a captivating window into the cosmos and the fascinating history of astronomical exploration, making it a must-visit destination for astronomy enthusiasts and curious minds alike.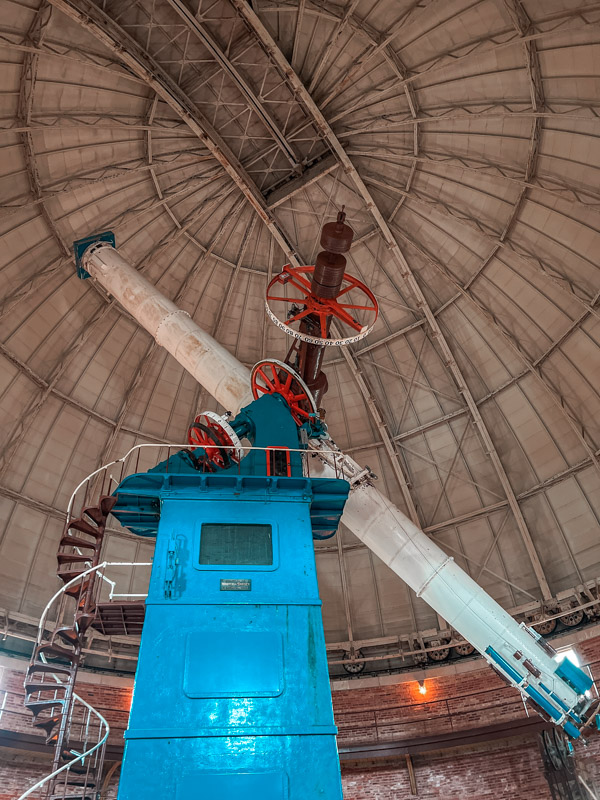 Astronomical greats like George Ellery Hale, Edwin Hubble, Nancy Grace Roman, and Carl Sagan have all studied and worked here. Plus a famous visit from Albert Einstein!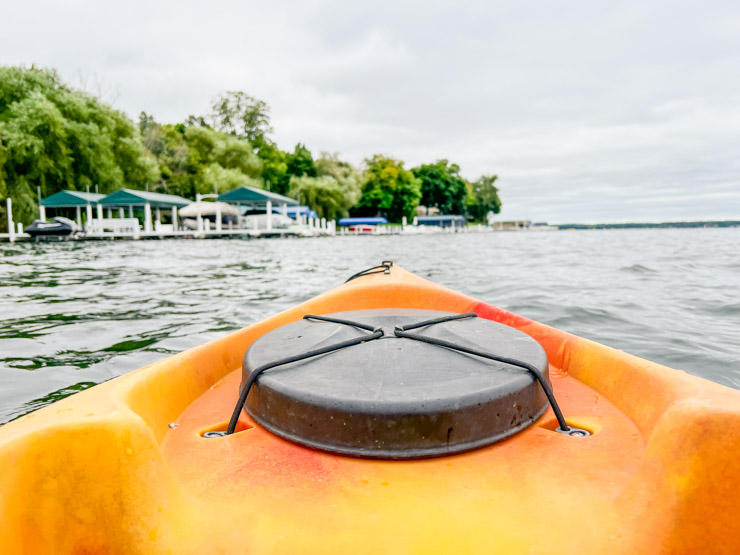 Kayaking Geneva Lake with Clearwater Outdoor
If you're looking for a truly immersive kayaking experience. There's no better place to be than Geneva Lake and no better way to explore its pristine waters than with Clearwater Outdoor. Geneva Lake is a haven for outdoor enthusiasts, and kayaking is one of the best ways to take in the area's natural beauty. Clearwater Outdoor offers a fantastic opportunity to explore this picturesque lake. Providing both beginners and experienced kayakers with top-notch equipment, guided tours, and expert instruction. Paddling along the lake, you'll have the chance to admire stunning lakeside estates and crystal-clear waters that make for a memorable adventure. Whether you're seeking a peaceful escape into nature or an active day on the water, kayaking with Clearwater Outdoor on Geneva Lake is a fantastic choice for outdoor enthusiasts of all levels.
Lake Geneva Ziplines
The exhilarating experience of Lake Geneva Ziplines offers an unparalleled opportunity to admire the breathtaking beauty of the lake from a unique perspective. This high ropes course is one of the fun things to do in the Lake Geneva area that provides a sense of freedom and adventure. Ideal for the whole family, it creates an atmosphere of bonding and shared excitement.
Safari Lake Geneva
A noteworthy attraction in the area, Safari Lake Geneva offers visitors a unique opportunity to engage with wildlife in a serene, natural setting. This safari park is a haven for animal lovers, providing a liberating environment to interact with exotic animals. The captivating American Bison is among the many species that roam freely, symbolizing the true essence of unconfined existence.
The petting zoo is another feature that sets Safari Lake Geneva apart. It allows visitors to experience, up-close, the joy of physical contact with these magnificent creatures. It's not just a visit, but an immersion into the heart of the wilderness.
Kishwauketoe Nature Conservancy
Embracing the majesty of untouched wilderness, Kishwauketoe Nature Conservancy is a must-visit spot for nature enthusiasts exploring Lake Geneva, Wisconsin. It's offers a tranquil escape from the clamor of daily life.
– Kishwauketoe Nature Conservancy
– *Hiking Trails*: Explore the rich biodiversity of Wisconsin.
– *Cross-country Skiing*: Experience the thrill of gliding through snow-covered trails.
– *Wisconsin Historical Society*: Unearth the history of Lake Geneva, Wisconsin.
Whether you seek the exhilaration of cross-country skiing or the tranquility of a peaceful walk amid nature, Kishwauketoe Nature Conservancy delivers. Don't miss this opportunity to connect with nature and history in a profound way.
Tristan Crist Magic Theatre
The Tristan Crist Magic Theatre presents a mesmerizing and unforgettable magical experience in Lake Geneva, Wisconsin. Under the enchanting spell of illusionist Tristan Crist, audiences are transported into a world of wonder, mystery, and awe. With a blend of mind-boggling illusions, expert sleight of hand, and captivating storytelling, this magic show takes spectators on a thrilling journey that defies explanation. Tristan Crist's spellbinding performances are both family-friendly and sophisticated, making it an ideal entertainment option for all ages. This Lake Geneva gem provides an intimate setting, allowing guests to be up close and personal with the magic, enhancing the sense of astonishment. Whether you're a seasoned magic enthusiast or a first-time viewer, the Tristan Crist Magic Theatre promises a night of amazement, laughter, and pure magic, making it a must-see attraction for anyone visiting the Lake Geneva area.
Check here for show schedules 
Shopping in Downtown Lake Geneva
In the heart of the city, shopping in Downtown Lake Geneva offers a unique blend of quaint boutiques, eclectic shops, and charming eateries. The Lake Geneva area is rich with culture and history. Which is reflected in the diverse range of products found in its markets. From locally-sourced produce at the farmers markets to artisanal crafts and vintage collectibles. Each shop tells a story of its own. Whether you're a first-time visitor or a regular.
Winter Activities in Lake Geneva: Ice Skating & Cross Country Skiing
While shopping in downtown area offers a unique blend of quaint boutiques and charming eateries, one should not pass up the opportunity to partake in exhilarating winter activities such as ice skating and cross-country skiing.
Snow Sculpting
– US National Snow Sculpting Championship: Join the festive winter spirit and marvel at the masterpieces crafted from snow.
This amazing town has plenty of activities to entertain a broad spectrum of interests. Lake Geneva offers a rich blend of outdoor activities, historical sites, culinary delights, and year-round events. Its scenic beauty, coupled with an extensive array of attractions, presents an ideal setting for both relaxation and adventure. The area's vibrant history and culture further enhance its appeal, making Lake Geneva an unmissable destination for travelers seeking a diverse and enriching experience.
Family Destinations & Articles You Should Check Out
FOLLOW US ON SOCIAL MEDIA
Don't forget to invite your friend's to our Facebook groups! We would also love to see your vacation pictures!