Restaurants Near Bricktown Oklahoma City Oklahoma
Bricktown is a historic district in downtown Oklahoma City. It is located on the west side of the city center, just south of the CBD. Bricktown was originally a warehouse and manufacturing district but has been redeveloped as a mixed-use entertainment district since the late 1980s. Bricktown restaurants have become a huge draw for the city for locals as well as tourists alike.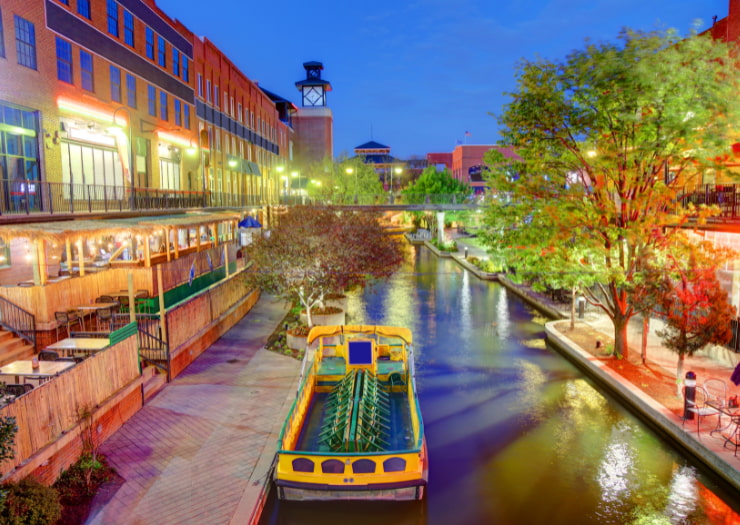 The Bricktown name comes from the fact that many of the buildings in the area are constructed of brick. The area has been revitalized with new restaurants, bars, nightclubs, shops, and hotels. Bricktown is also home to the Bricktown Canal, which runs through the district and offers boat rides and other water-based attractions.
Bricktown is a popular destination for both locals and visitors to Oklahoma City. It is within walking distance of many of the city's major attractions, including the Oklahoma City National Memorial and Museum, the State Capitol, and Chickasaw Bricktown Ballpark, home to the Oklahoma City Dodgers. There are also several hotels and other lodging options located in Bricktown.
Without further adieu, here are our choices for the best restaurants near Bricktown, Oklahoma.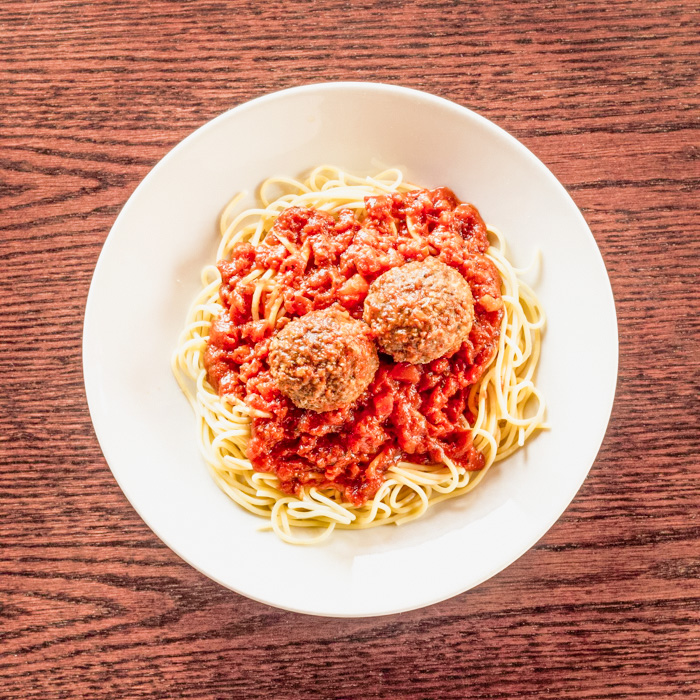 Old Spaghetti Factory
The Old Spaghetti Factory isn't just a local favorite, it is a go-to restaurant for tourists visiting Bricktown. Family-owned and operated since 1969, this Warehouse District eatery serves traditional Italian dishes with warm turn-of-the-century decor. 
This is the ideal venue for corporate events, birthday parties, and special occasions. Reserve the banquet room for any occasion with your friends and family for a large celebration. 
 1 S Mickey Mantle Dr, Oklahoma City, OK 73104
The Mantel Wine Bar & Bistro
If you want to experience the definition of fine dining here in Bricktown, then The Mantel Wine Bar & Bistro is the place you want to be.
A generous wine list and a menu that will leave an impression on any food connoisseur. If cocktails are your thing, it is one of the best places to try the perfect margarita. The Spiced Berry Margarita is like no other you have tasted before. Espolon, apple cider, lime juice, simple syrup, jalapeno, and berries make for the ultimate cocktail experience.  
Walking distance to the American Banjo Museum, is a great way to learn some folk music history while walking off your dinner.  
201 E Sheridan Ave, Oklahoma City, OK 73104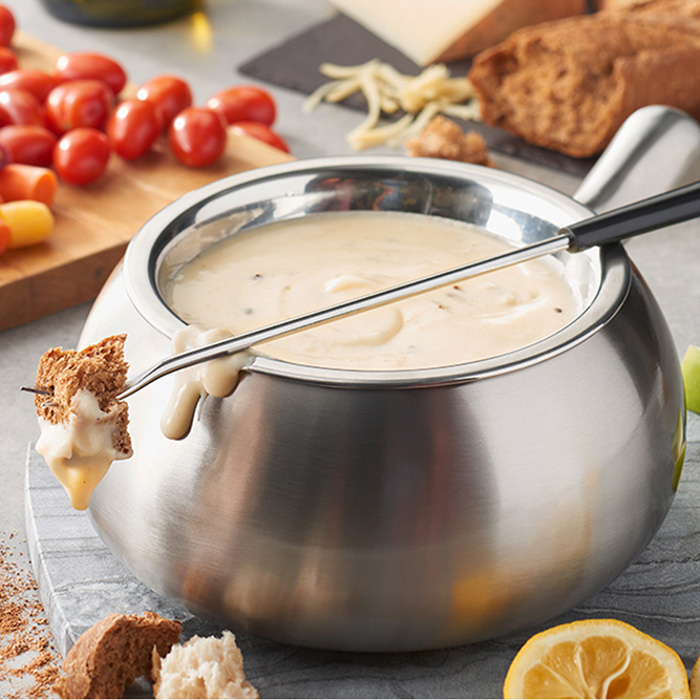 The Melting Pot
While the Melting Pot is a great restaurant you can almost find in every city across the United States, it is still a memorable and classy dining experience. It's not just the fondu foods that make this such a great restaurant.
It is clearly one of the best places for a memorable and intimate date night. You'll always experience awesome food and here in Bricktown, you are merely steps away from a romantic evening stroll along Bricktown Canal.  
4 E Sheridan Ave, Oklahoma City, OK 73104
Bricktown Brewery
Bricktown Brewery is located in a few different locations around Bricktown. The one in the Warehouse District is probably the most popular just because of its location.
If American comfort food, craft beers, and IPAs are your things, then you have to spend an afternoon or evening here. You can order a delicious signature burger, soul food plates, sandwiches, or some of the best-tasting pizza you have ever put in your mouth.
1 N Oklahoma Ave, Oklahoma City, OK 73104
Pearl's Crabtown
Pearl's Crabtown is the perfect place to get some succulent seafood and crab. It's like going to a neighborhood crab boil, without having to do any of the cooking.  
One of the best things on the menu is the Crab Dip for $11. Served with Mardi Gras chips this is the perfect appetizer to set the tone for your tastebuds. The Crab Pot Pie is a signature dish. We assure you have never had a pot pie this good.  
Monday through Friday from 4 till 6 is Happy Hour! Great drink specials and delicious finger foods all at a great price!
303 E Sheridan Ave, Oklahoma City, OK 73104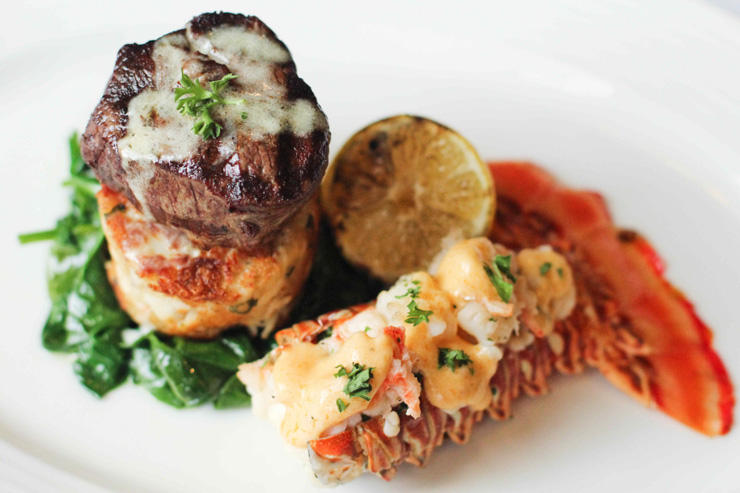 Mickey Mantle's Steakhouse
Mickey Mantle's Steakhouse is not just one of the best restaurants to get a delicious steak or meal, it is also a museum and hommage to the late great Mickey Mantle. 
One of the best restaurants for fine dining in all of Bricktown. Conveniently located with great views of downtown and within walking distance of other attractions.
With an extensive menu, there is something for everyone here. Be sure to try the Wyaugu steak. It comes with a premium price, but is so worth it in every bite. 
7 S Mickey Mantle Dr, Oklahoma City, OK 73104
Fuzzy's Taco Shop
Fuzzy's Taco Shop started off way back in 2003 as a Taco Shop in Ft. Worth, Texas. Today, it is a premier eatery in Bricktown OKC. A pet-friendly restaurant where you can eat with your pup on the outdoor patio.
A great place to wake up your taste buds with the different flavors and choices of Mexican food. Choose from a variety of Mexican plates, quesadillas, burritos, nachos, salads, and tacos. 
There is something for everyone with a south-of-the-border flavor! 
208 Johnny Bench Dr. C, Oklahoma City, OK 73104
Texadelphia
Texadelphia is a sports bar that has mashed-up classic sandwiches with a Texas twist. Be sure to try their signature sandwich, the Founder's Favorite. It comes with fresh grilled onions, mozzarella, mushrooms, jalapenos, and mustard blend, with your choice of beef or chicken.   
The perfect spot to enjoy lunch or dinner with your friends or date night.
200 S Oklahoma Ave #110, Oklahoma City, OK 73104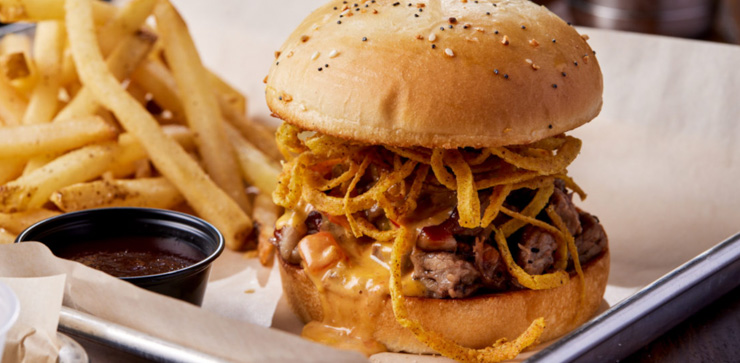 Toby Keith's I Love This Bar & Grill
You don't have to be a country and western fan to know of or heard of Toby Kieth. One of the country music industry's most popular entertainers.  
Toby Keith's I Love This Bar & Grill is one of the most popular restaurants in all of Bricktown. It is a fun place to get some great food and there is always the main attraction of live music.  
This popular destination restaurant has an inviting happy hour and an accommodating and inviting menu.
Local favorites are the Fried Bologna Sandwich. For $13, you get a thick slice of bologna, jack and cheddar cheese, lettuce, tomato, and Toby Kieth's signature bbq sauce on a thick slice of Texas toast.  
310 Johnny Bench Dr, Oklahoma City, OK 73104
Wrap Up
If you're ever in the Oklahoma City area and looking for a great place to eat, Bricktown is definitely worth checking out. With so many local restaurants to choose from, you're sure to find something that fits your taste. And if you can't decide on just one place, be sure to check out the Bricktown Brewery – they've got something for everyone! What is your favorite restaurants near bricktown?
More Places to Visit in Oklahoma
FOLLOW US ON SOCIAL MEDIA
Don't forget to invite your friend's to our Facebook groups! We would also love to see your vacation pictures!