Deals for Disney World: Tips for Saving Money at the Parks
Looking for Deals for Disney World Theme Parks? We have been fortunate to get to go on a Disney vacation a few times and so I thought it would be nice to do a post on Money Saving Disney Tips in Orlando for those of you who might be planning a future trip. There are so many great things you can do to plan ahead like purchase Disney gift cards and hunt for fun little things at the grocery store like Mickey fruit snacks and Star Wars hand sanitizer. Check out our tips for planning your next Walt Disney World vacation.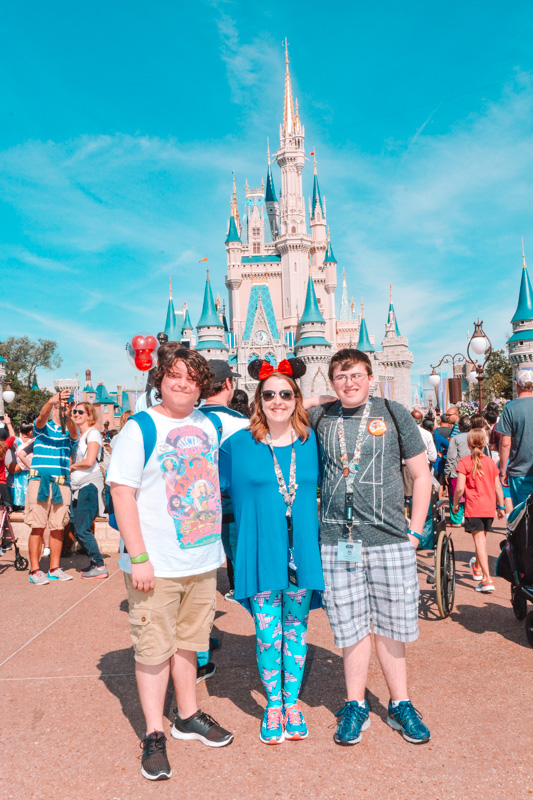 Booking Hotel Rooms
Disney World is a popular vacation destination for families from all over the world. However, it can also be a very expensive place to visit. One of the biggest expenses is accommodations, as Disney resorts are notoriously pricey. However, there are ways to save money on hotels without sacrificing quality or convenience. One option is to book a room at an off-site hotel. While these hotels are not affiliated with Disney, they often offer shuttle service to and from the parks. This can be a great way to save money, as you won't have to pay for transportation costs like car rentals or parking fees.
Another option is to look for Disney hotels that offer discounts or packages. Many hotels offer special rates for guests who stay multiple nights, so it's always worth asking about discounts when you're booking your room. By following these tips, you can ensure that you'll find the perfect hotel for your Disney World vacation without breaking the bank. Make sure you understand what some of the perks of staying on Disney property are so you can decide what is best for you. Consider a value resort and compare to some of the offsite locations, especially if they have a shuttle.
The best way to learn about the best packages and deals is to work with a travel agent. Booking from a trusted travel agent or from Disney online gives you options for paying. I like to schedule my trip, make a down payment and then make payments each month to get it paid off.
Don't worry, there is so much more I have to tell you about how to save for your Disney World vacation.
Reservations for Disney World
Disney World implemented a Park Pass reservation system to manage individual park capacity. You need to reserve your chosen parks in advance if you plan on visiting more than one day, especially during holidays and weekends OR when Disney's Hollywood Studios is open. We cannot stress this enough—the chances that all of these will be available go down drastically as they become full since guests who haven't purchased yet are already admitted first! This is expected to stay until 2023. Ready to book your next Disney trip? Make a Reservation Here.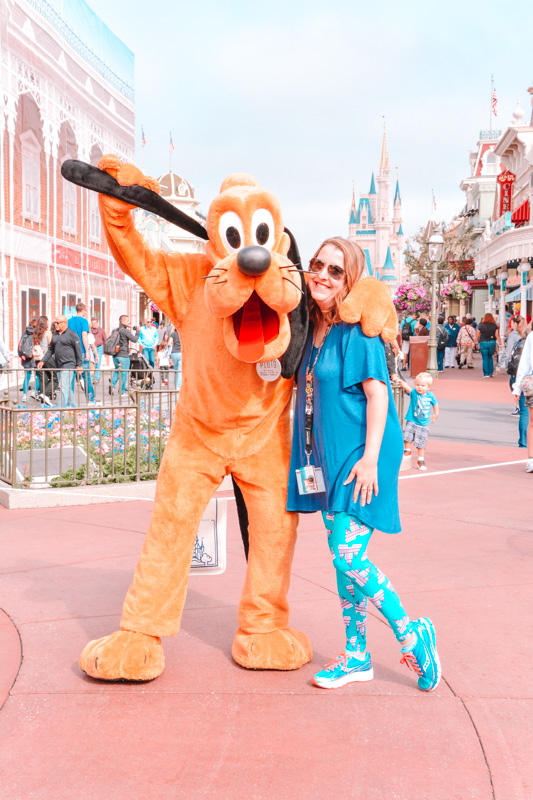 Saving at Disney Parks
Always remember to start at the back of the park and work your way forward. You will find the lines are not as long and by the time you are worn out and ready to go home you will be at the front of the park. Today we are going to discus Deals for Disney World as well as tips to help you navigate the parks.
Skip the bag check line but not bringing a bag. If you cannot go bagless then opt for a smaller bag with less pockets.
Bring your own stroller instead of renting one.
Hit High traffic rides first and be willing to split up. You can sometimes get in faster as a single rider.
Share Meals – There are so many different kinds of food, if you share meals , you can have the ability to save money and try more options.
Bring Your Own Snacks – Brining in your own snacks can save you a ton of money. You can save your money for larger shareable meals.
Bring reusable water bottles. You can get free cups of ice water at most quick service food places. Order two, one for right then and one to fill your water bottle so you don't have to stop again soon. You need to stay hydrated! Skipping the sodas will save a lot more money than you'd expect.
Buy souvenirs online before you get to the park and the distribute them out to the kids each day. they will never know the difference and you will save a ton of money. See below for links to our favorite items to purchase.
Disney World Tickets
You will want to know how much are Disney World tickets? Did you know that you can save money by buying your tickets all at once. The longer you stay the less you pay.You can expect to pay around $109 for a one day ticket and will expire 14 days after you purchase it. For 7 days your cost would be around $69 per day.
Park Hopper Option: when you add this option it allows you to come and go from the park as you please through any of the 4 parks (Disney Hollywood Studios, Epcot, Magic Kingdom and Animal Kingdom.)
Annual Pass is $1299
You can also pre-purchase Memory Maker for the photo pass photography and buying early gets you a discount. If you are traveling with family and friends you can all split the cost of the Memory Maker and make sure to link everyone's account as a "friend" to the person who purchases the Memory Maker on their app.
Ticket prices are subject to change so always check the Disney website for up to date information.
Tips to Save Time & Money at Disney World – Magic Kingdom:
Must do rides are: Space Mountain, Splash Mountain, Pirates of the Caribbean, and the Haunted Mansion.
Get baby's first haircut at Magic Kingdom and they will give you a set of ears and a certificate!
Ask about premium Fireworks seating
Tips to Save Money on Disney World – Typhoon Lagoon:
They have the largest wave pool that I know of that makes a huge tidal wave come at you that you can ride. It almost reminds you of a Tsunami coming at you. (This is a must do)
Bring your own towels or rent one for $2 for the day. They also have locker rentals.
There are other Water Parks to visit, this one is our favorite. Many of the Walt Disney World resort pools are absolutely phenomenal as well.
Tips to Save Money on Disney World – Animal Kingdom:
Must Do rides: The Safari, Kali River rapids, Flight of Passage and Expedition Everest
We love the Pizzafari there where you can get a personal pizza and a Caesar salad. It's one of my favorite quick service restaurants.
If you have adventurous eaters and want to do a character meal, my absolute favorite place to see Mickey and his friends is at Tusker house. They have just gone back to buffet style, they were serving food family style last time we were there because of the pandemic but they would bring refills of water you wanted. The food and bread service there is to die for!
Do the safari in the morning when the animals will be out and more active. Make sure you have a good zoom for pictures.
Dinosaur is a great ride but be careful it's a rough ride.
Tips to Save Money on Disney World – Epcot:
EPCOT has several festivals each year. They are the Food and Wine Festival, the Arts Festival, Garden Festival and the Festival of the Holidays. You can find some great food at all of these, but they tend to be crowded, especially on the weekends when local passholders are off work and just want some good eats!
Must Do Rides: Soarin, Spaceship Earth and Test Track. Genie+ reservations run out fast at these rides so get them quick.
Have Dinner at the World Showcase and watch the fireworks.
Budget Friendly meal option is the fish and chips in the UK part of the World Showcase.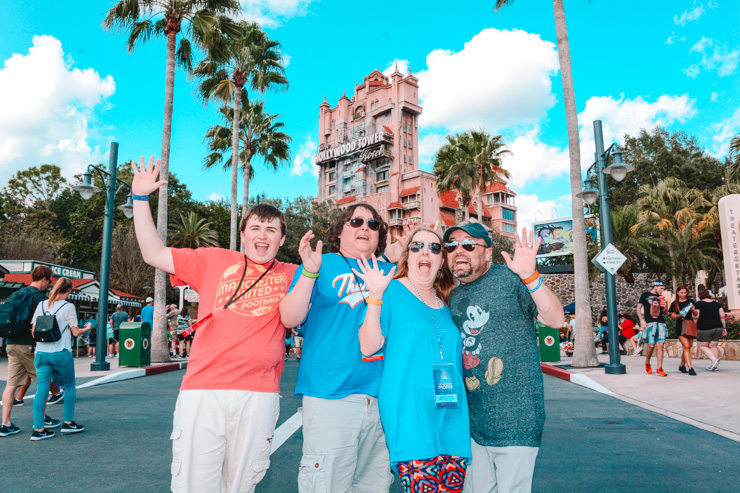 Tips to Save Money on Disney World – Disney Hollywood Studios:
Must Do Rides: Rockin Roller Coaster (single line is faster), Rise of the Resistance, Tower of Terror and Toy Story Mania.
Try out for the American Idol Experience. I actually made it on stage to perform!
Fantasmic Fireworks Display is a must see.
What to Bring:
Battery operated fan or spritzer. You can bring your own. They cost a fortune at the park.Like $14.95.(Also look for ones at the Disney Store for around $5.00)
Sunscreen
Hat and Sunglasses
Comfortable backpack
Poncho they are only .99 at Walmart and cost a fortune at the parks.
Swimsuit
ziplock bags
fanny pack
Comfortable shoes and clothes
Hand Sanitizer
Good Eats :
Did you know you can bring your own food and snacks into the park?
Most walk up eating places will give you free ice water which beats paying almost $3 for bottled water.
Split meals when you can and head for the quick service meals. You can even order a kids meal at these places if you aren't too hungry or are saving room for a Dole Whip! Quick service is your best option for budget meals in the park, but a PB &J sandwich in your bag may help you wait a little longer between meals.
Buy a refillable popcorn bucket and get $2.25 refills for the remainder of your trip.
Check out Disney Springs on one of your non-park days for some amazing food. Split a meal at a sit down restaurant or get some great fast food type options. Menus are available on the Disney website and in the My Disney Experience app, so you can browse online and pick some places to check out. They do have free parking options and Disney Hotels provide transportation to Disney Springs and the parks.
We are still waiting for them to bring back the Disney Dining Plan post-Covid.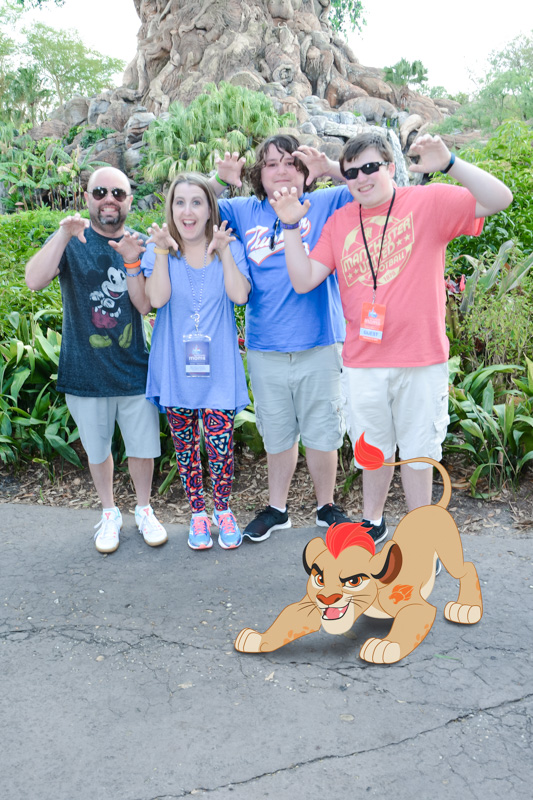 Weather for Disney world
The best time to visit Orlando is from March through May. That's the month you'll find most pleasant weather (high 50s-80 degrees) and inexpensive prices on travel or lodging, except during holiday weekends and school breaks when it can get much more expensive!
Misc Tips:
You will want to bring a comfortable backpack. Even better if it is a rolling one.
Take advantage of Genie+ system, if you miss your time , don't worry most parks will still let you use the pass passed the expiration time.
Check in on FourSquare for awesome deals as you visit each park.
Use apps like Disney Mobile Magic ,Disney World Maps, Wait Watchers, Lines App and Under Cover Tourist.
Take advantage of those refillable mugs at the parks.
All dining reservations should be made online 60 days prior to your trip.
Book your Character meals ahead of time! Especially Cinderella's Table which takes you inside Cinderella's castle. These are more expensive but such a fun experience. Maybe save up for one character meal if you have kiddos and do the rest of your meals at quick-service restaurants or off property or packed in your bag.
Purchase Magicbands or MagicBand+ before your trip or you can use a smart phone, or smart watch with your Disney tickets loaded in the wallet. If you don't want to purchase a band or use your phone so much you can get a physical card (like a credit card or hotel key) that will scan the same way. On our last family trip I got my family members new bands but just used my apple watch. It did not work 100% of the time so I asked the cast member at the hotel desk to make me a card as a backup. I placed it in the outermost pocket of my crossbody purse and I could usually scan it through the fabric without taking it out of my purse. The Disney Hotel room was the hardest to get my watch to work on. A Magic Band will open your room, but the key card is fine.
Buy extra pin backs for Pin Trading. To save on Pin Trading buy the bigger packs which cost you less per pin then just trade for the ones you want.
Go to the parks early then go back to the hotel in the afternoon, take a nap and head to another park if you have park hopper and dinner.
If your staying at a Disney Resort, talk to your concierge. You will be surprised what tickets and shows they can get you. they have "Magic Fingers".
You can also stay at 1 of Disney's 4 Value Resorts, Pop Century, All Star Sports, All Star Music and All Star Movies. Pop Century does not share a bus with any other resort and is much quieter. Your options become more limited at these when you have a larger party size. If there are only 4 or less of you booking a value resort should be no problem.
Buses: Complimentary transportation is available one hour prior to Disney Theme Park opening times and up to one hour after Disney Theme Park closing times. Additionally, buses operate until 3:00 a.m. from the Downtown Disney area. More info on Transportation.
Most places only have paper straws so bring your own if your kids do not like them, or if you have gluten allergies as not all paper straws are gluten free. My kids thought they were weird but used them anyway.
Don't forget to use the Photo pass option for great looking photos and you won't have to lug that camera around all day.
Buy gift cards ahead of time at places that give you a discount. Sometimes you can find Disney gift cards at places like Costco and Sam's Club and it will be discounted. A $100 gift card will cost you $80 etc. I know a lot of people like to buy them at Target if they have a Target credit card because you get a discount and other rewards on your credit card account. Be on the lookout for the best deals on gift cards. These can be used for meals and shopping. They are great for kids to stay on budget to to have money saved up for the food budget since we are still waiting for the dining plan to make a comeback.
Special Events happen throughout the year. Some require the purchase of an additional even ticket (i.e. extra cost). Many of these events will mean the parks are more crowded as well. Make yourself familiar with the event calendar if you are wanting to avoid the most crowded days.
Now that you know how to save for a Disney World vacation, are you ready to experience some magic? What Deals for Disney World or Tips do you have to share? Post them here to the blog!
The Best Disney Souvenirs to Buy for Your Vacation:
Earn Free Disney Gift Cards
Sign up for Fetch Rewards and earn FREE GIFT CARDS for Southwest Airlines, Delta, Hotels.com, Uber and more to use on your vacation just by scanning your grocery receipts. Download the app and USE CODE: EF9PC and get 2,000 bonus points.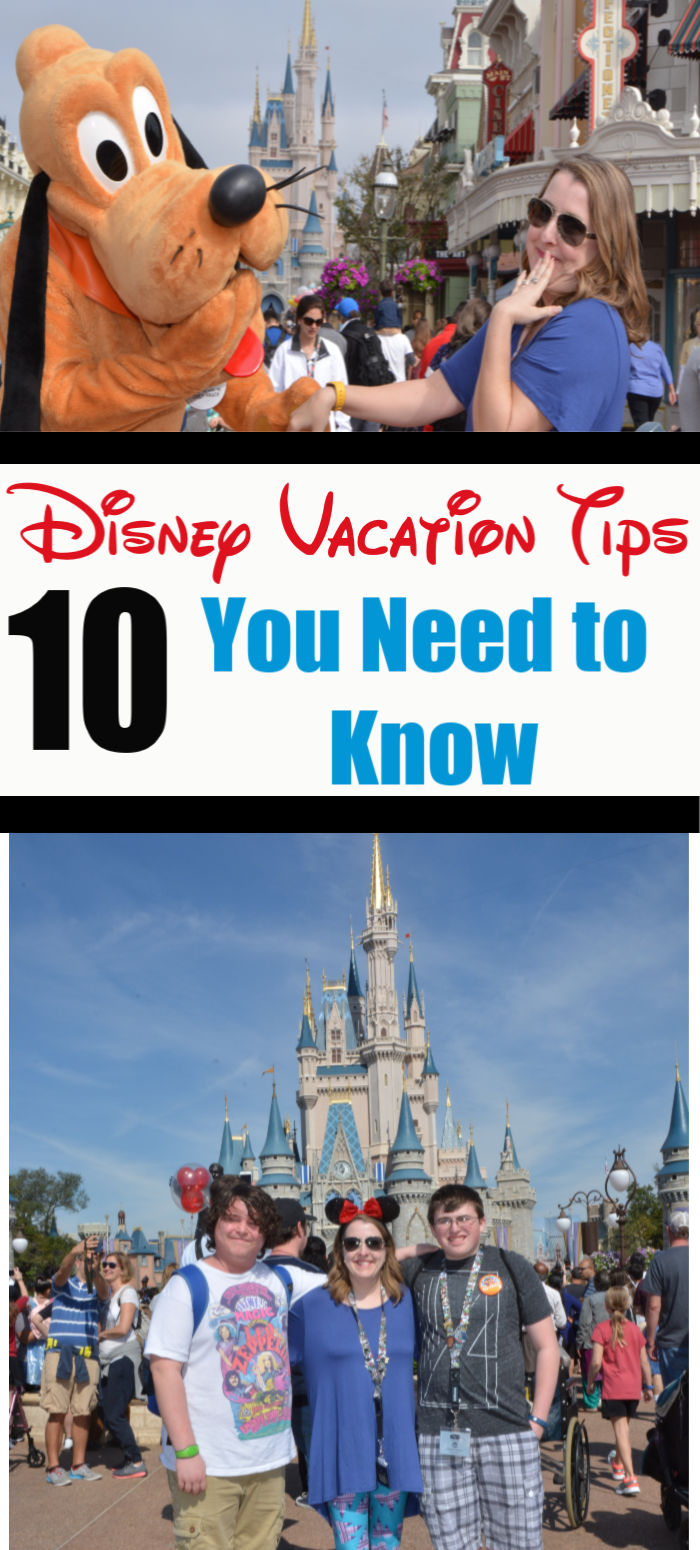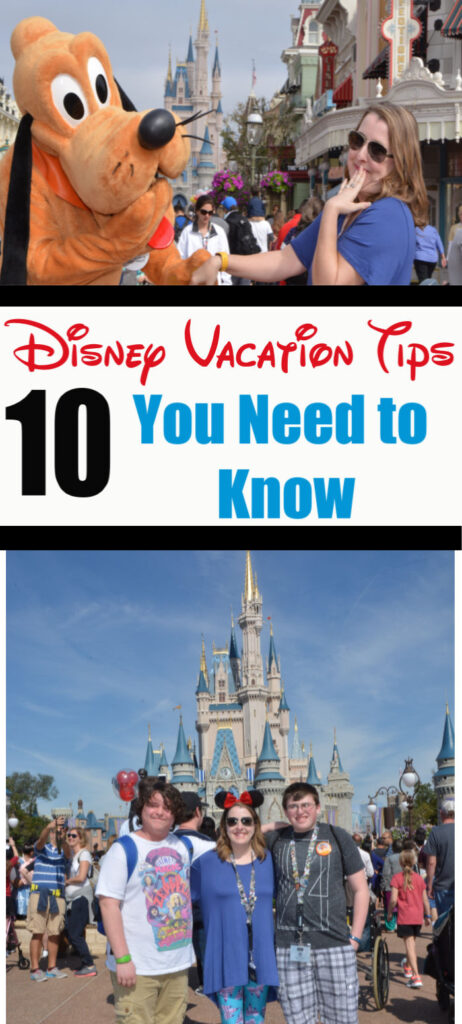 Click the link to find out 10 Tips to Disney World You Need to Know when planning your next Disney vacation with your family.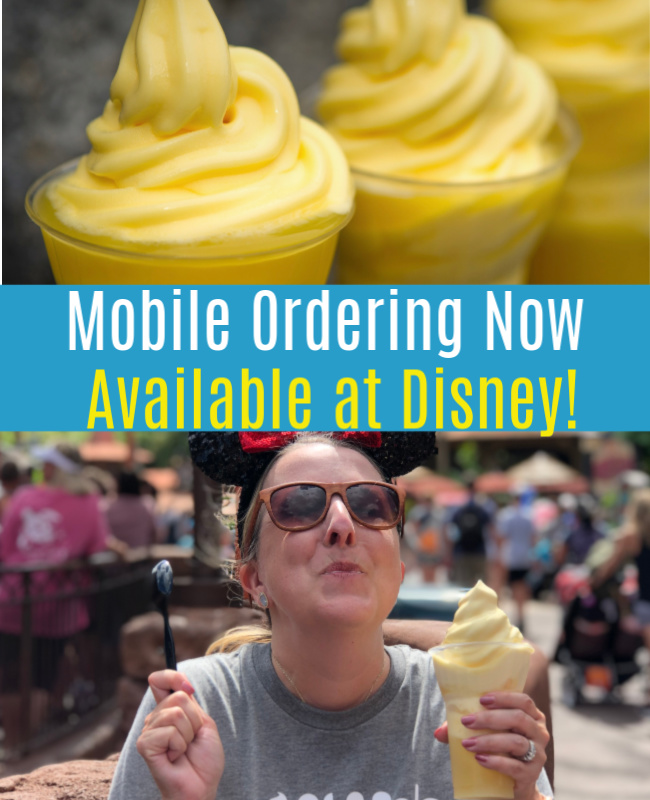 We have delicious news to share … the Disney mobile order service is officially available at select Disney Resort Hotels.
More Great Disney Posts
FOLLOW US ON SOCIAL MEDIA
Don't forget to invite your friend's to our Facebook groups! We would also love to see your vacation pictures!