Swimming with Crystal River Manatees
Disclosure: Our Swimming with Crystal River Manatees post was hosted by our Crystal River Press Trip.
This post may contain affiliate links. Click to read our Disclosure Policy . Click to read our Privacy Policy
Please note that these photos were provided by our tour operator as they really don't want you taking anything with in the water that could possibly harm the manatees.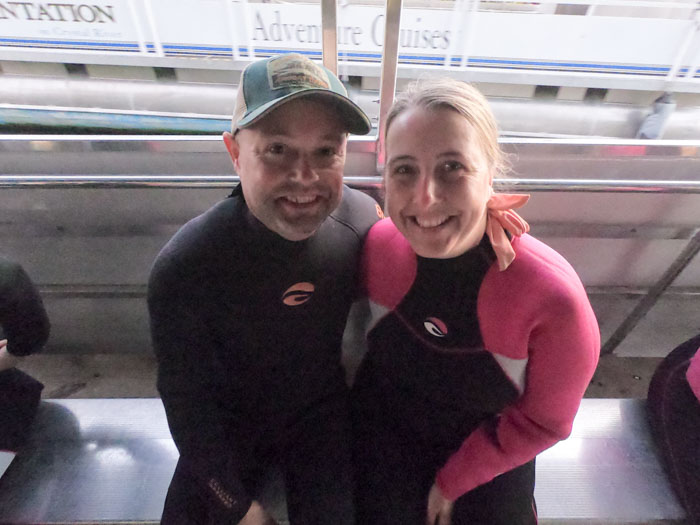 Some of the best trips we have taken were focused on eco tourism. We recently took a three week long press trip that ended with us staying in Crystal River Florida.
One of the main reasons we wanted to visit Crystal River was because we wanted to see the manatees. The manatees are drawn to the warm waters of the springs located in Crystal River, specifically Three Sisters Springs.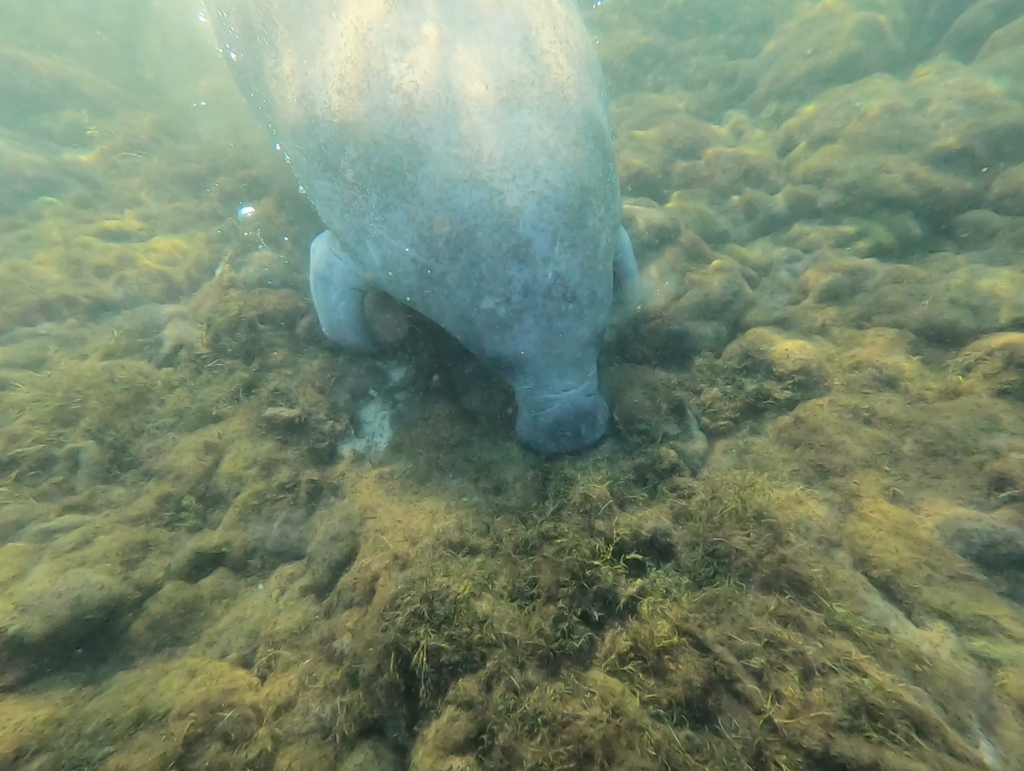 In the winter, the waters of the Crystal River are too cold for the manatees and could cause harm to their skin. They will basically get hypothermia and their organs will start to shut down. So they gather around the natural springs at Kings Bay, the headwater of Crystal River. They do this because the waters around the springs will stay at a comfortable 72 degrees. Each year over 400 manatees will travel to Crystal River during the winter to seek refuge from the cold Gulf waters
Another reason the Manatees love Crystal River is the food. They LOVE eelgrass, and Crystal has lots of eelgrass. About 5 years ago a storm flooded the river with sea water. This killed off the eelgrass and what grew in its place was pretty invasive. The eelgrass is making a comeback. This is thanks to the Kings Bay Restoration Project. With the help of the University of Florida, they developed a new variety of eelgrass that is more tolerant of extremes and has a stronger root system so it can't be carried away as easy as before. They have a 5 Year Goal to be done by July 2nd 2023, the 100th anniversary of Crystal River. According to some of locals we talked to, they are ahead of schedule!
Important Information About Crystal River Manatees:

Before you book an excursion to swim with the manatees there are a few things you should know first. The manatees are a protected species and should not be touched. I know this shouldn't have to be said but you would be surprised at what we saw. It's unfortunate that we have to mention this but there's a reason why we do. 
When swimming with manatees you should not stand on them, touch them, pinch them, or pull on them. These are all things that people have been caught doing to them. There is a video that they show before each outing that shows people doing all these things. Just remember that you are going into their home and need to be respectful.

When you are in the water with the manatees you should be quiet, still and no splashing around as this could scare the manatees off. If you are bringing small children with you make sure you explain this to them so that you don't ruin the experience for everyone. We had a couple of young kids on our boat and they did great. The boat captain and guide do a great job of making sure everyone has a great experience.
Most tours will provide snorkeling equipment but we suggest buying these full face snorkel masks. These masks make it easier to see and breathe when you are underwater.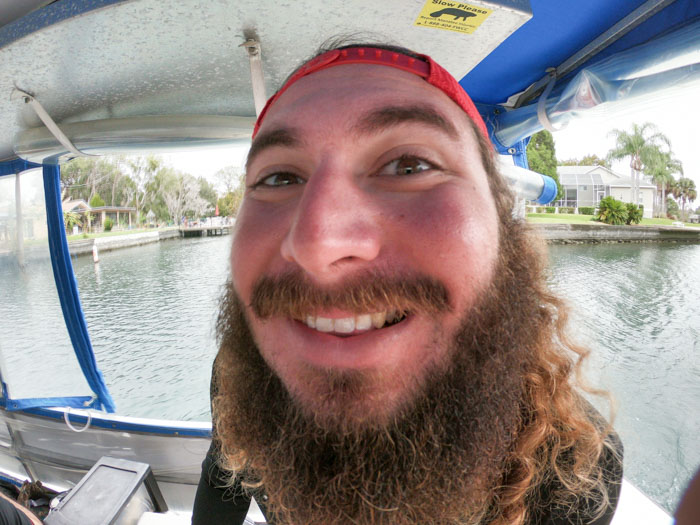 If you're looking for a place to swim with the manatees we suggest booking your tour with the Plantation on Crystal River. We had the "city tour", Memphis was our Captain and Dallas was our guide. They were both amazing! Extremely knowledgeable and passionate about the manatees.
The best time to see the manatees are early in the morning so we suggest actually staying here at the resort so that you don't have to go off property to take your tour. The best time to of the year to swim with the manatees is from November to April.
If you are staying at Plantation on Crystal River make sure to take advantage of everything they have to offer. They have an outdoor pool and a spa hot tub, tennis courts, and much much more.
Check out some of our favorite Beach Essentials we took for this trip:
FOLLOW US ON SOCIAL MEDIA
Don't forget to invite your friend's to our Facebook groups! We would also love to see your vacation pictures!