Places to Eat in Hochatown Oklahoma
There are so many great places to eat in Hochatown Oklahoma. Hochatown is near Broken Bow Lake and Beavers Bend State Park and Nature Center in Mccurtain County. So if you are enjoying the area you need to check out these restaurants. We're going to mention a few restaurants in both Hochatown and Broken Bow since they are so close together. Enjoy nature as you eat on the banks of the mountain fork river.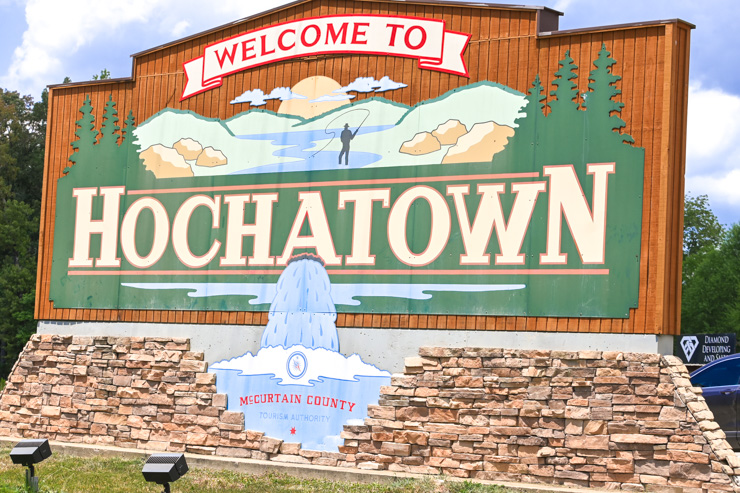 Hochatown is an unincorporated city near Broken Bow so some businesses may have a Broken Bow address but will actually be in Hochatown. We want to share with you some of our favorite places to eat in Hochatown Oklahoma.
Shady Oaks Restaurant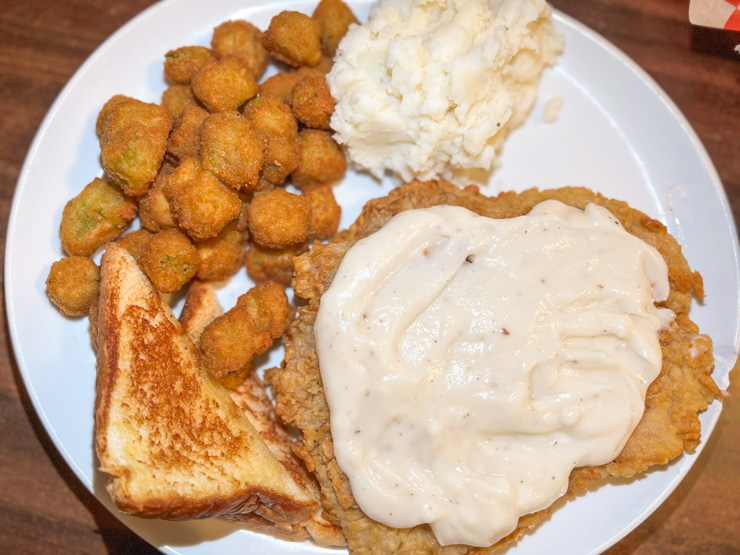 One of our favorite places to eat in Hochatown, Oklahoma (they have lunch and dinner too though). From omelets, eggs, hash browns, pancakes the size of the plate, to biscuits and gravy and French toast. They have so many options and choices for plates- 2 egg combos, 3 egg combos or a sampler with a little bit of a lot of things, eggs, sausage, ham, bacon and 2 small pancakes. If you like something a little spicy you will want to try the Spanish omelet for sure. If you want lunch or dinner here they have options like burgers and sandwiches and country style plates with options like hand breaded chicken fried steak, hot links and brisket and sides like potato salad, hush puppies, corn on the cob and onions rings to name just a few of the many choices. This restaurant will not disappoint with it's casual dining atmosphere and southern comfort food. You HAVE to try the fried pickles! Click here to view their menu. Did I mention the friendly staff?
They are located near the Beaver's Bend Wildlife Museum at
6515 US-259, Broken Bow, OK 74728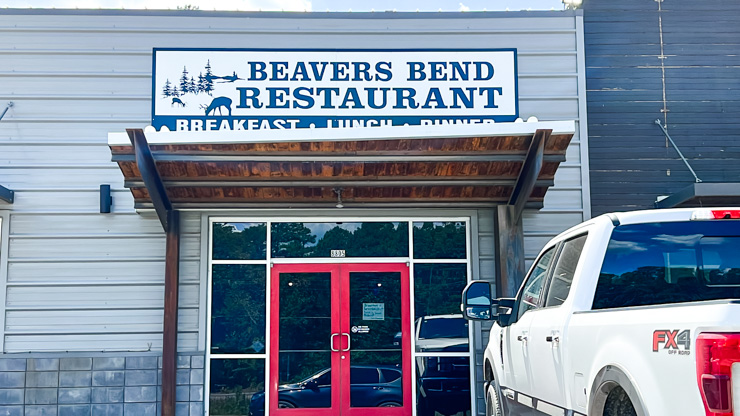 Beavers Bend Restaurant
Beavers Bend Restaurant is not too far from the Beavers Bend Marina in Hochatown. They have a fabulous breakfast menu and some killer lunch and dinner items. They have burgers and chicken strip baskets like you find at a lot of places in this area, but they do have some outstanding starters you may not be expecting. How about trying some crawfish tails, fried green beans or some gator to get your meal started? If you aren't feeling that adventurous go for the Philly Cheesesteak sandwich or double bacon cheeseburger. If you go in at dinner time the catfish is what you want. Click here to see their menu
8805 N US Hwy 259, Hochatown, OK 74728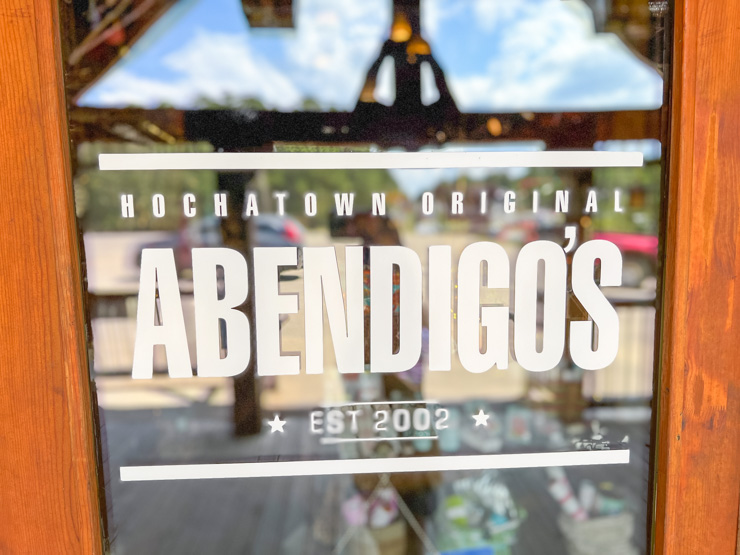 Abendigo's Patio and Grill (aka Abendigo's Grill )
If you are looking for a live band Abendigo's is the place for you. Their outdoor patio is amazing and you can enjoy the fresh air while you eat. Outdoor seating is the star but you can also expect the best service and some amazing dishes. The Crispy Salmon and Chicken Madeira dish are some of the most popular choices but you will be amazed by most of the menu items. Truffle Gouda Mac n' Cheese…need I say more? Their steaks and burgers are amazing! if you want a night to remember check out the large outdoor patio when they have live entertainment. They also have a bar, coffee shop and the Hochatown Trading Post. This watering hole is one you won't soon forget. You will love their great atmosphere and unique menu.
10050 N US Hwy 259, Broken Bow, OK 74728 (Hochatown) (near stevens gap rd)
The Eat Out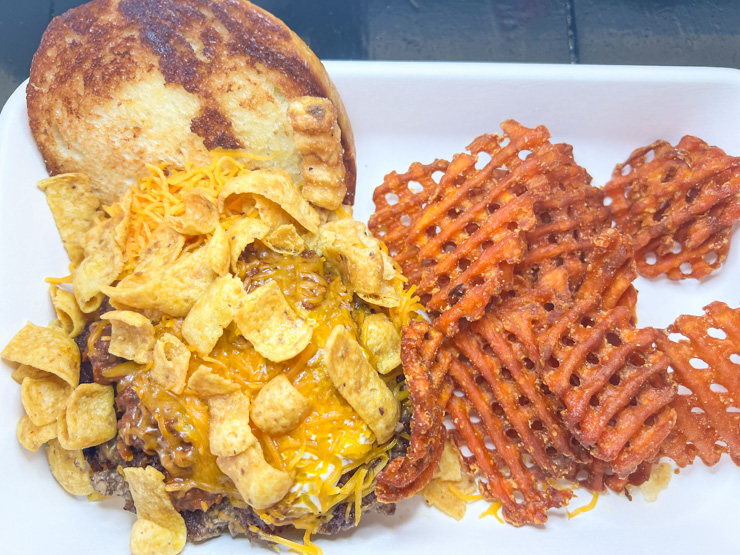 Another one of our top picks for places to eat in Hochatown Oklahoma is The Eat Out. They open at 10am on the weekends (11AM Monday-Friday) You may think this is one of the average fast food or take-out restaurants, but a quick glance at the menu will leave you wondering how in the world you have never tried some of these flavor combinations. If you like sweet and spicy, the Nutty Butty is for you. Peanut butter, candied bacon and jalapeños, yes-I said candied bacon. Just WOW, flavor explosion. If you aren't ready for that they also have a great chicken salad on rye. For their burgers and sandwiches they also offer a gluten free bun! They also have a great selection of salads and check out their drink and milkshake menu, they have SO many options!
5 Coho Rd, Hochatown, OK 74728
Grateful Head Pizza Oven and Tap Room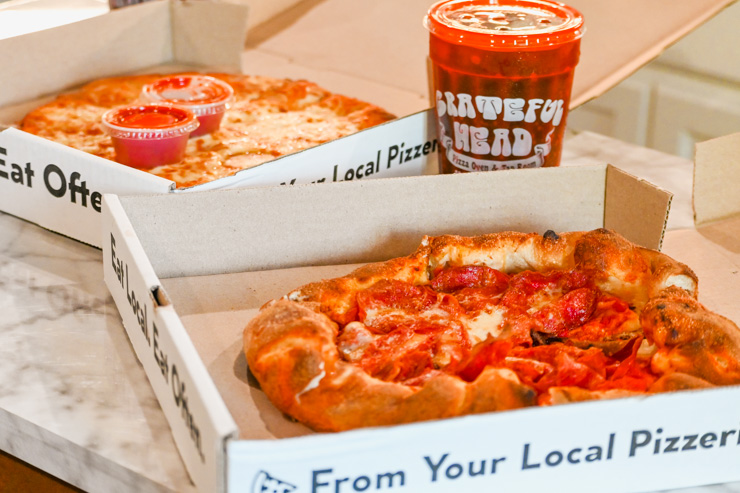 If you are looking for some of the best pizza to eat in Hochatown Oklahoma or just a great italian restaurant, head to Grateful Head Pizza Oven and Tap Room. It's not too far from the Eat Out . They have "cheese styx", wings and salads but of course the pizza is the star here. They coat the crust with garlic butter first, laying the foundation for some amazing selections (they also have gluten free crust). If you like a good BBQ chicken pizza check our their Casey Jones special. It has a base of head country BBQ sauce, then grilled chicken, bacon, pineapple and red onions. I know not everyone thinks pineapple belongs on pizza, but I am team pineapple all the way! If you want something on the lighter side try the Tree Hugger Pizza. Baby Spinach, Artichoke Hearts, Mushrooms, Capers, Bell Peppers, Whole Black & Green Olives, Whole Tomatoes, Red Onions & Roasted Garlic (you had me at roasted garlic).
10251 US-259, Broken Bow, OK 74728 (Hochatown)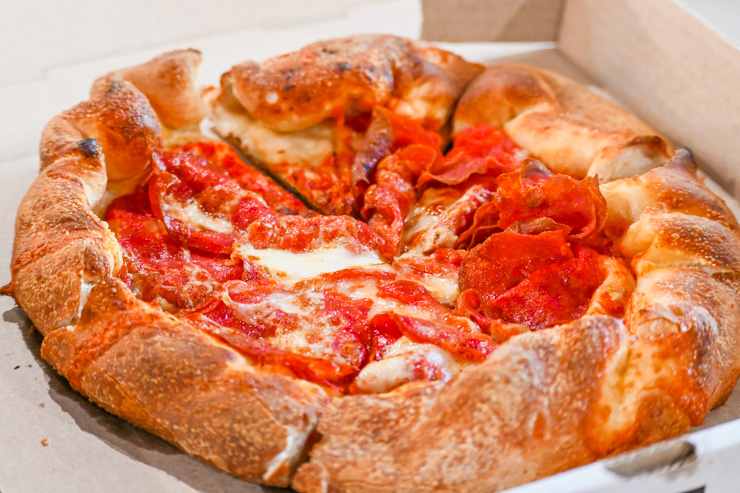 Hochatown Saloon
Hochatown Saloon is not just a restaurant, they have ticketed events for live music, check their website for the most current event dates and ticket prices. Their restaurant menu has some great choices like the John Wayne nachos made with pulled pork, BBQ sauce, roasted jalapenos, cheese, salsa and sour cream. It was really good, however I really say there wasn't a lot of pulled pork on it. If you want a really great sandwich get the prime rib dip, best thing ever!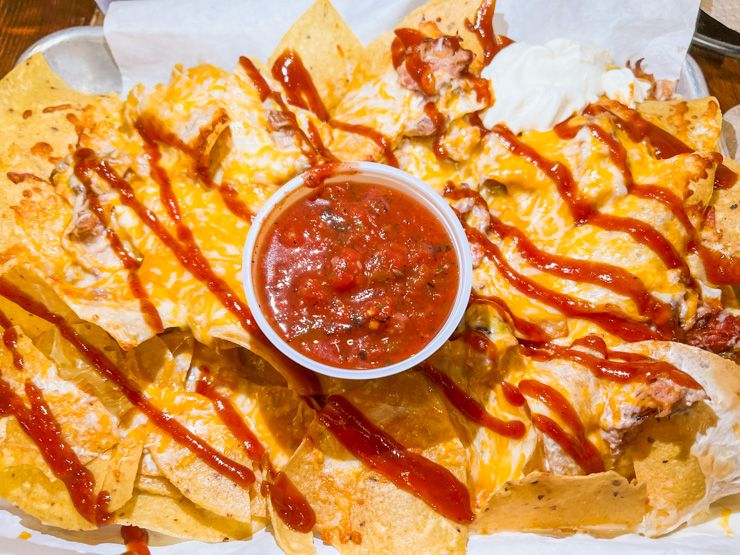 For a special occasion get the Ribeye and shrimp dinner. And of course it is the saloon so they have signature cocktail menu you can check out. They do have a kids menu for the "lil buckaroos" as well. This will be your new favorite for great music.
28 Old Hochatown Rd, Hochatown, OK 74728
Okie Girls Coffee and Ice Cream
If you just need a quick drink or snack head over to Okie Girls Coffee and Ice Cream for a latte or cone. This small coffee shop has some great options for signature coffees, ice cream and some baked gods. They even sell some gift shop items like t-shirts, hats and mugs. This shop offers great service and is a favorite place for many folks in this area.
121 N Lukfata Trail Rd, Broken Bow OK 74728
Spencer Creek Baking Company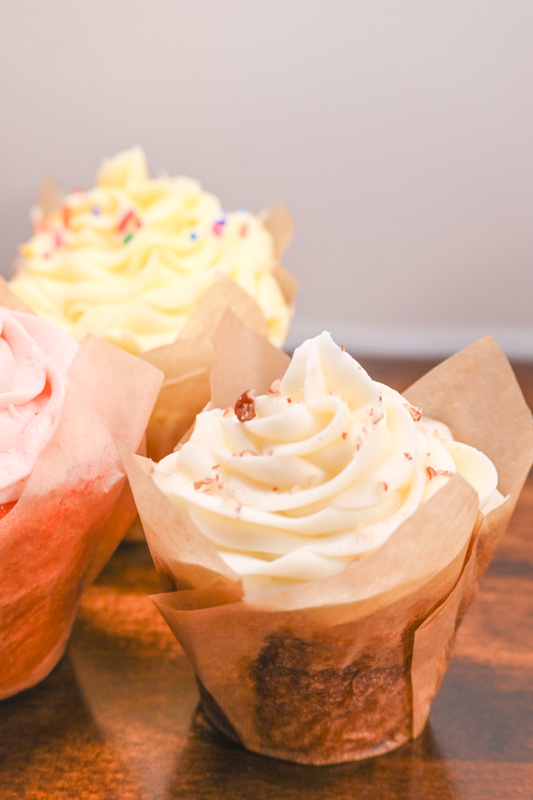 If you are looking for some tasty baked goods we love visiting the Spencer Creek Baking Company. We really enjoyed their cupcakes but they have plenty of other options to choose from. Candies, parfaits, cookies, banana nut bread, candy apples, mini cakes and even cake pops. We know there are so many choices for meals in Hochatown, if you don't save room for dessert stop in and pick up something for later. You don't want to miss the fresh gourmet fudge!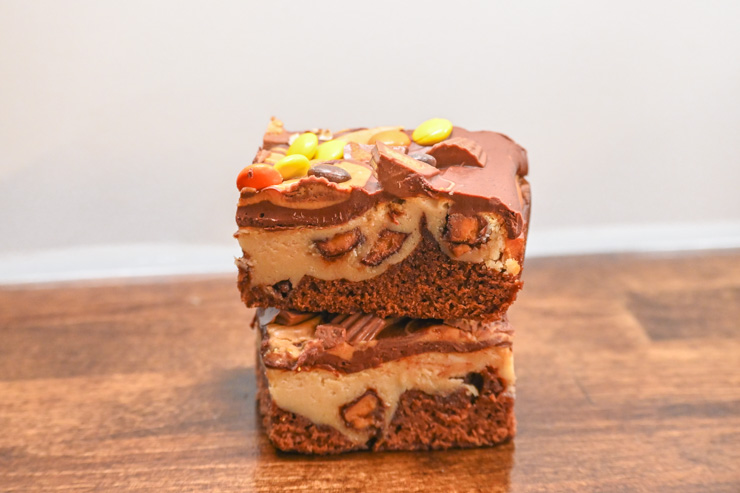 6259 North US Highway 259, Broken Bow, OK 74728
Buffalo Grill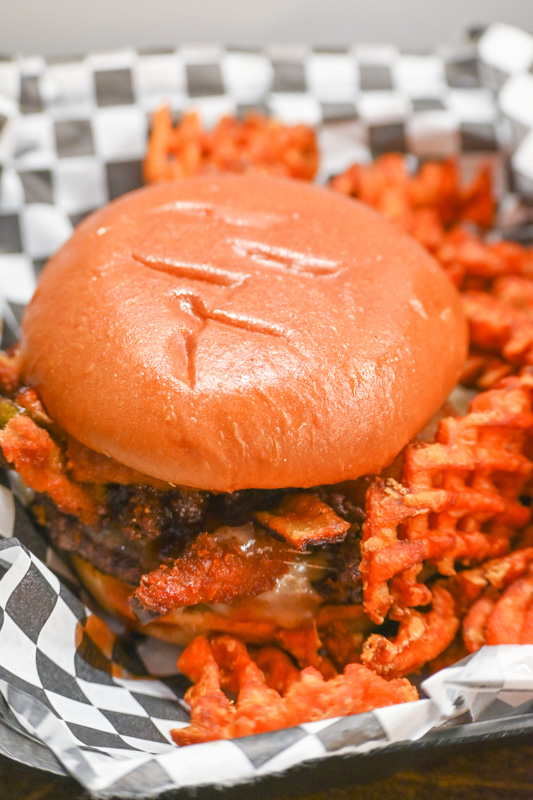 Buffalo Grill is a great place for barbecue and burgers but they have some other show stopping menu items. Things like the smokey nachos and the stuffed baked potato (get it with brisket) and a meat filled sandwich called Holy Smokes, that is almost too much meat, if such a thing exists. This sandwich has brisket, pulled pork and a hot link and then they top it all with some awesome coleslaw, this is not your average brisket sandwich. We had the Cowboy Burger with onion rings, fried jalapeños, and BBQ sauce. It was amazing! If you want some lighter options they have them, try the seafood salad or the salmon plate. Make sure you save room for the skillet cookie with vanilla ice cream. Seriously one of the best restaurants in the area. Don't miss this Hochatown BBQ joint.
6272 N US Hwy 259, Broken Bow, OK 74728 
Mountain Fork Brewery
Mountain Fork Brewery in Hochatown, Oklahoma, is a must-visit destination for beer lovers and foodies alike with great food. The warm and inviting atmosphere is perfect for enjoying a delicious brick-oven pizza or wings with your favorite craft brew. With over 10 beers on-tap plus 6-packs and growlers, there's something for everyone to enjoy! Located next to Broken Bow Lake, Mountain Fork Brewery is a great spot to stop in and take in the sights and sounds of the Oklahoma Tourism and Recreation Department's comprehensive site. Whether you're looking to try out their signature 259 Ale or their Brewers Noir Black IPA, there's something for everyone at Mountain Fork Brewery.
Places I haven't Visited Yet
Blue Rooster
The Blue Rooster in Hochatown, Oklahoma is the perfect spot for a delicious meal. Located just off the beaten path in scenic Broken Bow, this down-home restaurant offers hearty Southern-style dishes, including fried chicken, shrimp, and more. Guests can expect to be served with unmatched service and quality food. What's more, they can check out their restaurant menu online before giving them a call at (580) 494-6361. With an impressive 4/5 rating on Tripadvisor, The Blue Rooster is definitely worth checking out for a unique dining experience and good food.
Rock Bottom Boyz BBQ
Rock Bottom Boyz BBQ in Hoctahown, Oklahoma is the place to go for delicious barbecued food. Enjoy a variety of smoked meats, including center cut pork chops, tender ribs and brisket sandwiches. The side dishes are also mouth-watering with potato salads, cobbler and other tasty treats. For those wanting to relax and not cook, Rock Bottom Boyz BBQ will provide a meal to remember. They offer catering services for those wanting to host a barbecue event. Whether you choose to dine in or take out, Rock Bottom Boyz BBQ will take care of all your barbecue needs.
Rolling Fork Takery
Rolling Fork Takery in Hochatown, Oklahoma is a farm-to-fork takery that opened in 2017. They offer American New, Mexican, and Sandwich cuisine that is made fresh daily with healthy ingredients. Customers can order online at Hochatown.net for quick delivery or takeout and view their digital menu online. The restaurant has garnered positive reviews with an average rating of 4.5 out of 5 stars on TripAdvisor. Customers have praised their homemade ranch dressing and fresh salads as well as the friendly service. Rolling Fork Takery also offers local food delivery to other cities across Oklahoma such as Tahlequah, Claremore, Tuttle, Altus, Eufaula, Enid, Woodward, Guymon, and Miami.
Papa Poblano
Papa Poblanos in Broken Bow, Oklahoma (near Hochatown) offers delicious Mexican food to satisfy the palettes of its customers. With a full breakfast menu and alcoholic beverages, their menu is sure to please. Located at 304 N Park Dr. Broken Bow, OK 74728 diners can order food online or call (580) 584-9495 for pickup or delivery. They offer items such as Papa's Burger or Cheese Burger, Chicken breast or shrimp topped with mushroom sauce and much more. Papa Poblanos was founded in Idabel, Oklahoma to provide great tasting Mexican food with innovative service and excellent hospitality. It's a great family friendly restaurant that not only offers traditional Mexican food but also have lots of Tex-Mex options. Papa Poblanos is the go-to spot for the best Mexican food in Oklahoma and Arkansas! It's actually a broken bow restaurant, but it's so good and and a short drive that you have to try it.
Shop Local
When you travel in Oklahoma try to take advantage of the great places to visit along the way. You might be surprised at what some of these Oklahoma small towns have to offer! We always have a great time exploring small towns and it's a great way to support the local economy! Stay tuned for our Things To Do in Hochatown, OK.
More Places to Visit in Oklahoma
FOLLOW US ON SOCIAL MEDIA
Don't forget to invite your friend's to our Facebook groups! We would also love to see your vacation pictures!
Here are some travel related recipes: