OK State Fair is Back :Discount Tickets Available!
The OK State Fair is back and we've got the details on discount tickets and more! For more local travel deals, join our travel group on Facebook.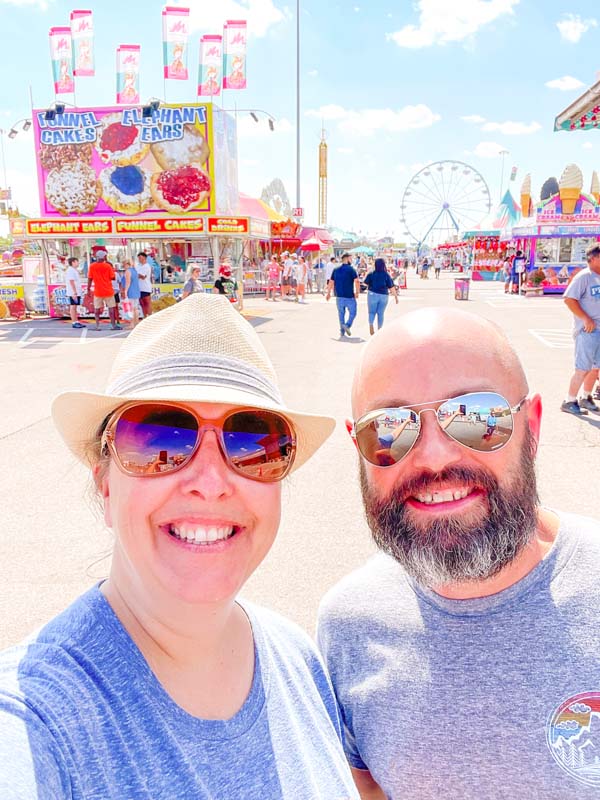 It's time to get BACK 2 FUN IN 21! With concerts, rides, food, and more, we know you won't want to miss the 2021 Oklahoma State Fair! Check out the information below to see how you can save big.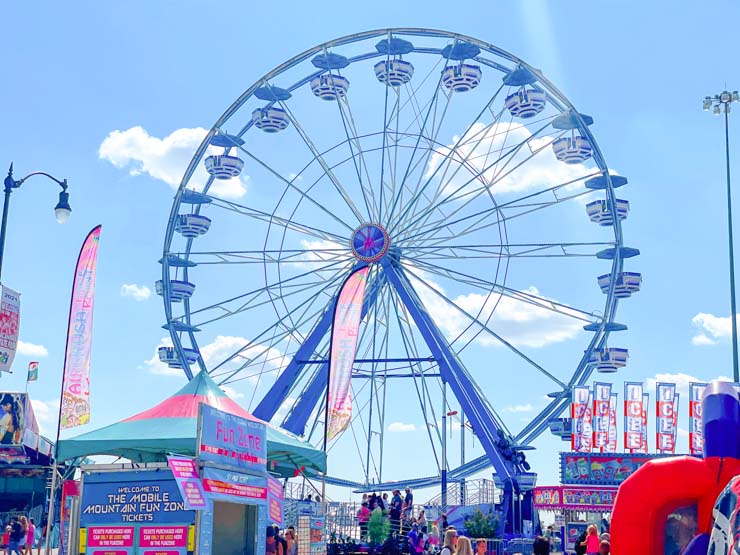 Who's ready for cinnamon rolls, Indian tacos, funnel cakes and corn dogs. Many times we head to the state fair for all the yummy food. let's not forget walking through all the buildings and riding rides. There is fun for the whole family!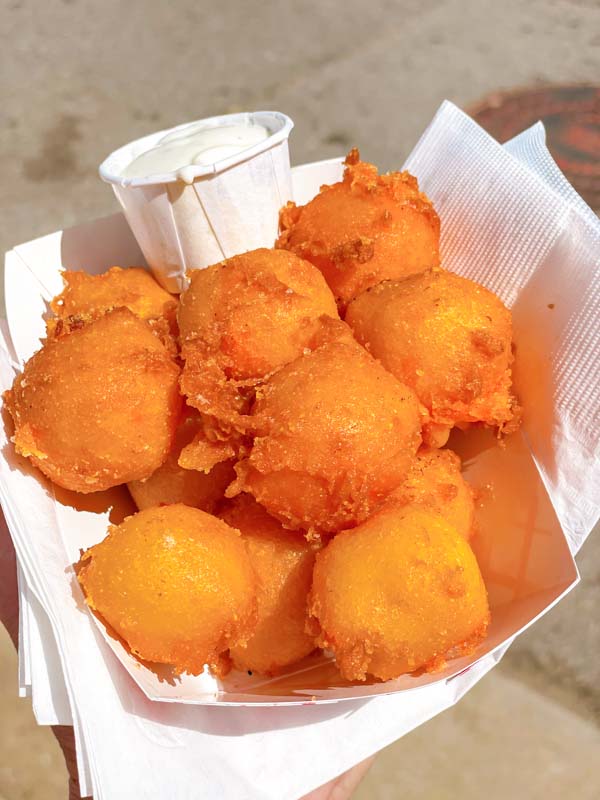 Outside Gate Admission Tickets
Get your advance outside gate admission tickets to the OK State Fair at the OKC Fairgrounds Box Office, online at okstatefair.com or by calling 405-948-6800, JULY 20 through September 15, 2021. Public activities open at 10am.
Adult (ages 12+): $8, regular $12
Children (ages 6-11): $4, regular $6
Children 5 and under are FREE
Season Passes: $25, regular $30
Advance gate tickets are also available at metro area OnCue stores, beginning in mid-August, each year. Season passes are not available for purchase at OnCue.
If you're going to the fair during busy/popular hours, we highly recommend getting your tickets online or in advance. Why? On the opening day of the fair in the evening, the line actually stretched half way from the ticket booth to the main road! It was quite the wait. Those who had a pre printed ticket were able to wait in the gate check line (where they scan your ticket). It was a much faster process.
Buildings open at:
Sunday-Thursday: 10 a.m. to 9 p.m.
Friday-Saturday: 10 a.m. to 10 p.m
Unlimited Carnival Armbands
You can purchase an arm band for carnival rides at okstatefair.com or by calling 405-948-6800. If you opt to purchase these online, they do charge a $1 convenience fee plus a processing fee of around $2.00. Call ahead or purchase at the fair to save that $3.00. Each year ahead of the fair you can purchase discounted Carnival Armbands. So keep this in mind for future fair visits!
Carnival Opens:
Monday-Friday: Opens at 1 p.m.
Saturday-Sunday: Opens at 11 a.m.
Save Big at the Fair with These Special Discount Days
Thursday, September 16: Opening Day – $2
Monday, September 20: Military Monday – Any military personnel and spouses (Military I.D. required) receive FREE outside gate admission and $4 Sky Eye Wheel ride tickets.
Tuesday, September 21: $2 Tuesday – $2 outside gate admission; $2 carnival rides*; and $2 Sky Eye Wheel ride tickets for everyone!
Wednesday, September 22: Senior Day – FREE admission for Senior Citizens 55+ (I.D. required), $4 Sky Eye Wheel ride tickets.
*Some exclusions may apply. Not good on "Non-Mechanical Special Attractions." Each ride is $2.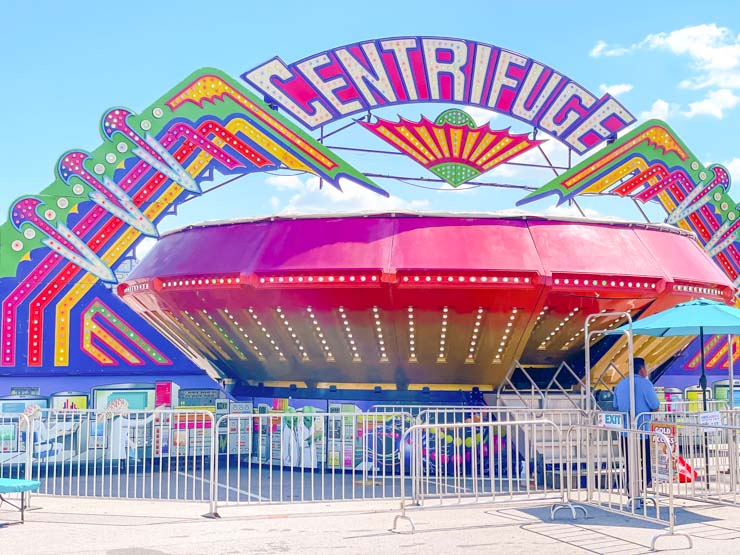 Disney On Ice presents Dream Big
See Mickey, Minnie, Donald, Goofy, and stars from Frozen, Moana, Coco, Aladdin, Beauty and the Beast, The Little Mermaid, Tangled, The Princess and the Frog, Cinderella, and Sleeping Beauty.
Tickets to Disney On Ice presents Dream Big will be available at the OKC Fairgrounds Box Office, online at okstatefair.com or by calling 405-948-6800. If you missed the discount admission before the fair, keep an eye out next year! In general, discount tickets expire the day before the fair opens.
Front two rows: $50
Rinkside: $40
Box Seat: $30
Upper Level Reserved Area 1: $20
(Seat required for ages 2 and up)