Family Vacations in San Antonio
Do you want to make lasting family memories that will be cherished for years? San Antonio is the perfect destination, offering a plethora of attractions and activities suitable for everyone in your family. From its captivating culture to its exciting entertainment venues, there's something special about this Texas city that makes it an ideal spot for vacations with loved ones. Whether you're looking for a relaxing getaway or a fun-filled holiday trip, San Antonio offers something for everybody.It's definately a popular destination for spring break. Let's look at some of the best places to visit for family vacations in San Antonio.
Disclosure: Many of the places we visited comped our admission so that we could write a review.
Family Vacations in San Antonio
Do you want to make lasting family memories that will be cherished for years? San Antonio is the perfect destination, offering a plethora of attractions and activities suitable for everyone in your family. From its captivating culture to its exciting entertainment venues, there's something special about this Texas city that makes it an ideal spot for vacations with loved ones. Whether you're looking for a relaxing getaway or a fun-filled holiday trip, San Antonio offers something for everybody.It's definately a popular destination for spring break. Let's look at some of the best places to visit for family vacations in San Antonio.
With so much to explore and discover in San Antonio, planning the perfect vacation can seem daunting but don't worry; we know exactly what needs to go into creating an unforgettable experience. From exploring the Alamo to taking river cruises on the River Walk, our guide has all the information you need when it comes to planning a memorable family vacation in San Antonio. With us by your side, you won't have to miss out on any of the amazing experiences this incredible city has to offer!
So let's start making those magical moments together! Get ready to embark on an adventure through one of America's most iconic cities—San Antonio—and create beautiful memories as part of your beloved family. We can't wait for you join us on this journey filled with exploration and discovery!
We recently decided to take a family trip to San Antonio where we stayed at the Red Roof Inn to check out their new premium rooms. We actually stayed an entire week and we still didn't get to do all the things we wanted to do so we hope to plan another trip to San Antonio soon. Make sure you check out all the San Antonio Coupons available
Overview Of San Antonio
San Antonio is a vibrant city that offers an array of experiences for the perfect family vacation. From the lively Seaworld San Antonio to the tranquil River Walk, there's no shortage of things to do in this wonderful city. Whether you're looking for some adventure or just want to relax and take it easy, San Antonio has something for everyone!
The Seaworld San Antonio experience is a must-see if you're visiting with your family. Spend a day exploring all that this theme park has to offer – from exciting rides and shows to aquatic adventures, you won't be disappointed! Plus, don't forget to check out their amazing dining options too.
If you'd rather enjoy a more laid back atmosphere while on vacation, the San Antonio River Walk is definitely worth checking out. With its peaceful canals lined with shops and restaurants, it's the perfect place for families who are looking to get away from it all and spend quality time together. You'll find plenty of activities here as well such as biking tours and boat cruises along the river. It's truly one of those places where memories will last forever!
No matter what type of experience you're looking for during your next family vacation in San Antonio, there's sure to be something fun waiting around every corner. From thrilling attractions like Seaworld San Antonio to relaxing spots like the River Walk – make sure you plan ahead so you can make the most out of your trip!
Most Popular Attractions for Family Vacations in San Antonio
San Antonio is full of exciting attractions that provide a great opportunity for family vacations. From the iconic Flags Fiesta Texas to the Witte Museum, there's something for everyone in your group!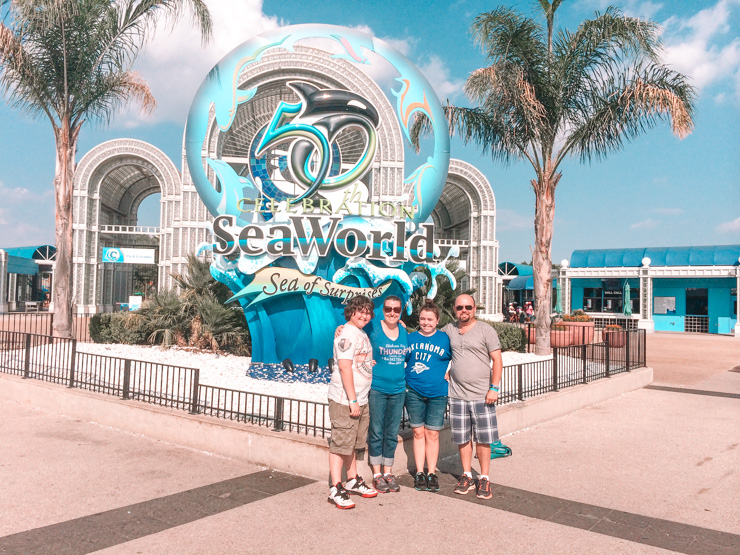 Sea World:
We spent a full day at Sea World and we only saw 2 shows. If you are disabled, make sure you check out the motorized scooters available just inside the park. I recommend the one with the top cover. This place has a little something for everyone but is really a great place if you love animals. The shows only last for 20 minutes or so, so you don't have to worry about 1 or 2 shows taking up your whole day.
The 1st show we saw was One Ocean. They had Orca whales like the famous Shamu doing some amazing tricks and of course splashing the audience! The splash zones are clearly marked so if you want to stay dry that's not a problem. The 2nd show was a dolphin interactive show. They open up the ropes around the dolphin pool and you can lean over the edge and the dolphins can come up to you. But I have to warn you that it is a mad rush to get a spot and even though you get you a spot you are not guaranteed of having a dolphin come up to you. The trainers do a good job showing you how they train the dolphins and the dolphins still do some pretty cool tricks so it wasn't a total bust.
We spent the rest of our day riding the rides and walking through the different sea animal exhibits. I loved seeing the Penguin Exhibit. and my kids loved the Great White roller coaster. They do have a couple of places you can feed different kinds of ducks and birds but the food is extra and only takes quarters, so be prepared because it's a lot of fun.
A down side was that SeaWorld was a little expensive. Parking was $17 and we decided to get the all day dining plan and that was $29.99 per person and for children ages 3-9 is $16.99 per person. The good thing about getting that is that it covers all food and drinks from certain restaurants around the park. They provided a good variety of food to choose from and they also had fruits and bottled water. It was the end of July when we went so water was a constant thing.
Six Flags Fiesta Texas
Six Flags Fiesta Texas is an amusement park filled with thrilling rides and fun activities for all ages. The kids will love their selection of roller coasters and water slides, while adults can enjoy some shopping or take part in the various shows put on by performers throughout the day. Families can also spend time together playing mini-golf or participating in one of their interactive games. Guests of all ages will be sure to have a great time at this amazing destination! It's one of the top attractions in San Antonio.
On top of these incredible attractions, San Antonio hosts many cultural events like Market Square which offers Mexican cuisine as well as local art and music festivals. There are also numerous parks, playgrounds, and trails perfect for exploring nature and getting away from it all – even if only for a day! And don't forget about Six Flags Over Texas where you'll find more thrills than ever before!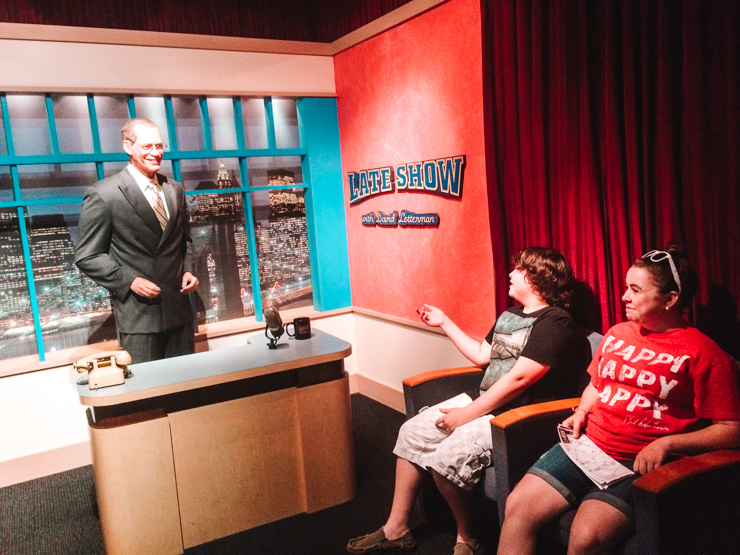 Ripley's Attractions and Louis Tussaud's Wax Museum
Ripley's Attractions and Louis Tussaud's Wax Museum: This was another thing we were disappointed in. The wax people didn't look anything like the people they were suppose to look like. The lighting was pretty bad but take a look at this scary looking Michael Jackson! I have been to other wax museums and I promise you I have seen better. The one in LA is fabulous!
Matter of fact the only attraction at this Ripley's attraction that we liked was the 4D Movie.
The Alamo is another top attraction but we have listed it under Historial sites below.
From thrill-seeking adventures to educational experiences, San Antonio has everything needed to make family vacations unforgettable. Enjoy quality time with loved ones while discovering new cultures and creating lasting memories that will last forever.
Outdoor Activities
My family and I had a blast exploring the city of San Antonio for our vacation. We decided to spend some time outdoors enjoying all that it has to offer. One of our favorite activities was visiting one of the many theme parks in the area, such as Six Flags Fiesta Texas or SeaWorld San Antonio. The rides were thrilling and fun for everyone!
Brackenridge Park
We also spent several days at Brackenridge Park. This park offers plenty of outdoor recreation opportunities like golfing, biking, and birdwatching. There are lots of trails winding through the park too so we often went hiking with the kids. They loved discovering different kinds of plants, animals, and insects along their way!
Natural Bridge Caverns
And don't forget about Natural Bridge Caverns! It's located just outside San Antonio and is an amazing place to explore underground caves filled with stalagmites and other formations. We took a guided tour inside which gave us insight into how these caverns were formed over thousands of years ago – fascinating stuff! My family likes caves and this one was beautiful. The tour we took was the Discovery tour. They take you 180 ft below ground and show you a bunch of amazing formations. You definitely want to make this a stop on your family vacations in San Antonio.
Natural Bridge Wildlife Ranch
Natural Bridge Wildlife Ranch is an African Safari, Texas style, located in the greater San Antonio area. This 450-acre drive-through safari features over 700 animals from 45 species from all over the world. It is conveniently located just north of San Antonio, off I-35 exit 175, then 7 miles on Natural Bridge Caverns Road (FM 3009). Guests can view and feed the animals and enjoy a host of remarkable adventures. La Quinta Inn & Suites by Wyndham San Antonio Airport is nearby for travelers looking for a place to stay. Additionally, Natural Bridge Caverns offers two distinct cave systems, a ropes course and zip line, fossil mining and more – all included in a full day's admission to the ranch. Discover something new and exciting at Natural Bridge Wildlife Ranch! This is another place you want to make apart of your family vacations in San Antonio.
San Antonio Zoo
San Antonio Zoo, recently named the Best Zoo in Texas, has been providing families with a memorable experience since 1914. This nonprofit zoological facility is committed to securing a future for the wildlife and wild places of our world. With a standard admission ticket, visitors can explore more than 8,500 animals over 56 acres. Kids under three are free! The San Antonio Zoo also offers a variety of experiences, such as Zoo Fun Day, where guests can feed a giraffe by hand and make friends with a playful lorikeet. The zoo is rated good for kids and comes with a 5-star rating from 574 reviews. Not only that, but the wildlife park has also been named #2 in the U.S. for its animal welfare, education, and conservation efforts. The San Antonio Zoo is open 365 days a year and offers official merchandise from apparel to plush animals and more. It also operates the largest nature-based preschool in the country, Will Smith Zoo School, as well as the Center for Conservation and Research and Kiddie Park for younger kids. With plenty of fun for the whole family ( and animal lovers), San Antonio Zoo is definitely worth visiting.
Best San Antonio Ghost Tours
Best San Antonio Ghost Tours: I have to admit that we were a little disappointed with this. It was just a walk around the Alamo and the downtown Riverwalk area with some interesting history and a bunch of cheesy jokes. I know they don't guarantee anything but it was extremely disappointed. The kids did have a little fun using some of the instruments they gave them but that was about it.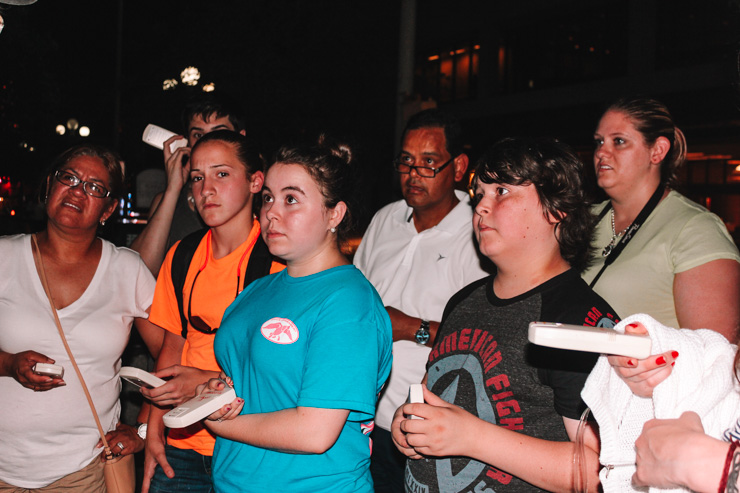 Overall, my family and I truly enjoyed spending time outdoors during our trip to San Antonio. From thrill-seeking amusement parks to peaceful nature preserves, there really was something for everyone here!
Waterparks in San Antonio
San Antonio offers plenty of waterpark options for the entire family. Including some for kids with disabilities. Check out what waterparks you should make a part of your family vacations in San Antonio.
Schlitterbahn WaterPark
First, there's Schlitterbahn Waterpark – located in New Braunfels just north of San Antonio, this world-renowned water park provides thrilling water rides and slides that'll make your family vacation an unforgettable one!
I have to admit this is the one I was looking forward to the most and it didn't disappoint. The thing I will tell you is we didn't know there were 2 different sides to the waterpark. We just typed in the address in our GPS and when we arrived I was a little worried. The gate we went into wasn't very busy and what we could see didn't look very "exciting". What we found out is that there is 2 sides, an old and a new. The good thing is that there is a tram that runs all day between the 2 and it didn't take us very long to get to the other side. They have rides for all ages, so you don't have to worry about anyone getting bored. I have to say this is the only place I have ever been with more than 1 lazy river that includes rapids and small drops. These were my favorite and I wanted to ride them over and over again. Schlitterbahn also has a water roller coaster that actually blasts you uphill! Yep that's right I said uphill! Perfect for older kids. They also have a kiddie park for younger children to play as well.
 They do have 1 ride that does cost extra to ride. It is called the SkyCoaster and of course my husband and my son rode it twice! They put you in a harness and pull you up to 180 feet and when they let you go, you swing "Superman" style up to 80 mph over the water park. No way I was going to go on that!
The other great thing for us was that they allow you to bring your own ice chest into the park. We were able to save a lot of money on food and drinks by being able to bring our own. Just remember that they don't allow you to bring any glass containers into the park. There is plenty of picnic tables though out the park that you can use.
There are five distinct sections at Schlitterbahn – Blastenhoff, Surfenburg, Blasten Bay, Wasserfest Pool Party Area and Kinder Park. The wave pool is also great fun for all ages. There is another location in South Padre Island.
Morgan's Wonderland
Second on our list is Morgan's Wonderland – labeled as the world's first ultra accessible theme park designed with special needs children in mind. It features wheelchair-accessible playgrounds, colorful gardens, interactive educational exhibits and much more. If you're looking to make some lasting memories with your little ones while having a lot of fun then Morgan's Wonderland should definitely be on your itinerary. Plus, admission is free for anyone with special needs!
Splash Pad at Hyatt Regency Hill Country Resort & Spa
Third we have Splash Pad at Hyatt Regency Hill Country Resort & Spa – situated within the hotel grounds near its outdoor pool area. This splash pad has lots of fun water jets to play around in and it even includes interactive elements like floating ducks or sea turtles that can keep kids entertained for hours! Plus if you stay here you get access to other amenities such as golf courses, restaurants and spa services too!
So no matter what type of beach/water experience you're after there's something amazing waiting for you when visiting San Antonio. Whether it's getting soaked on thrilling waterslides or taking part in unique activities like those found at Morgan's Wonderland there really is something here for every kind of family vacationer!
Accommodations for Family Vacations in San Antonio
When it comes to finding a place to stay in San Antonio for your family vacation, the options are endless. From resorts like Hotel Contessa, to more affordable hotels such as La Cantera Resort & Spa , you're sure to find something that fits both your budget and style.
Hotel Contessa offers luxury accommodations right in downtown San Antonio providing breathtaking views of the River Walk area. This four diamond hotel also has its own spa services so visitors can relax after a long day exploring all that San Antonio has to offer. Plus they have other great amenities such as an outdoor pool and hot tubs as well as several restaurants and bars located within walking distance. It also has on-site restaurants.
If you're looking for something slightly more affordable but still want upscale amenities then look no further than La Cantera Resort. Here guests will get access to two championship golf courses along with five restaurants, three pools (one even featuring a water park!), tennis courts, spas, fitness centers, shops, children's programing, bike rentals and much more! Whatever type of accommodation you choose for your family vacation in San Antonio – rest assured that each one provides excellent service and hospitality ensuring everyone enjoys their trip here.
JW Marriott San Antonio Hill Country Resort & Spa
JW Marriott San Antonio Hill Country Resort & Spa is the perfect destination for a luxury getaway. Situated on 600 acres of oak-covered hills in the Texas Hill Country, the resort offers unparalleled views and amenities. Guests can explore the TPC San Antonio Golf Course, visit the full-service spa to indulge in deep-tissue massages, or enjoy the resort's four outdoor pools and complimentary water park access. The resort also boasts a fitness center and arcade games, providing plenty of entertainment for all ages. All 900-plus guest rooms and 85 suites were renovated in 2019 with luxurious features such as wallpaper, carpets, and four water slides. With an easy 11.7 mi drive from Morgan's Wonderland and 16.2 mi from San Antonio International Airport, JW Marriott San Antonio Hill Country Resort & Spa is an ideal destination for a memorable vacation.
Just remember there is a lot to see and do here so I might opt for at least 4-5 night stay.
Dining Options
San Antonio, Texas is known as the culinary capital of Texas for good reason. With a wide variety of cuisines from all around the world, there is something for everyone in the city. From Italian at Biga on the Banks and Zocca Cuisine D'Italia, to Mexican at Rosario's Mexican Café y Cantina, to American at Tejas Rodeo Company (Tejas Steakhouse & Saloon), to Japanese at Kimura, San Antonio has a restaurant scene that can satisfy any craving. Even more unique restaurants like Brasserie Mon Chou Chou, Pinkerton's Barbecue, Bliss Bakery Lorraine at the Pearl and Dough Pizzeria Napoletana – Castle Hills offer delicious fare with a twist. With more than 1,732 reviews of some of the best restaurants in San Antonio, you'll have no trouble finding a place to enjoy a meal that will tantalize your taste buds.
No matter what type of food experience you're seeking, San Antonio has something to satisfy everyone's cravings. So go ahead and explore all that this charming destination has waiting for you; chances are good that you won't go home hungry!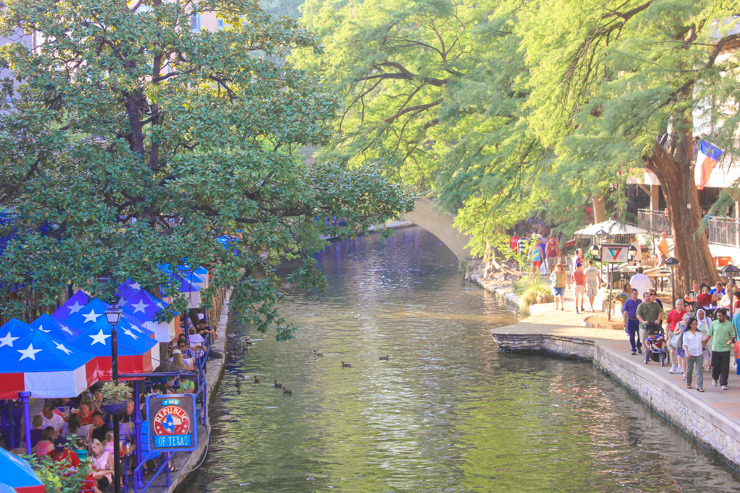 Nightlife In San Antonio
Transitioning from dining options in San Antonio, let's explore the nightlife! After a great meal out with friends or family, it's time to enjoy some of the unique experiences that this popular city has to offer.
One area I'd recommend checking out is the downtown area in San Antonio. Whether you're looking for live music venues, comedy clubs, sports bars or something different altogether – there are plenty of places to choose from. The convention center and River Walk also have lots of fun activities going on throughout the year so be sure to keep an eye out for those too! Make sure you check out their coupons before you go.We actually ate at "The Original Mexican Restaurant" and it was very good. We even got serenaded while we were there.
Price of Freedom Boat Tour
No trip to San Antonio would be complete without experiencing the Price of Freedom boat tour on the San Antonio Riverwalk. This unique sightseeing experience takes visitors back through history – recounting how Spanish colonists first arrived here centuries ago and highlighting significant sites throughout the city today. Whether you're visiting alone or with family, this guided tour will leave you feeling inspired by both past events and present realities. Our family loved this one and You definitely want to make this a stop on your family vacations in San Antonio.
Tower of the Americas
Tower of the Americas is a 750-foot observation tower located in the Hemisfair district of downtown San Antonio, TX. It is one of the tallest structures in the city and provides spectacular panoramic views. The tower was built in 1968 for the HemisFair and is a nationally recognized symbol of San Antonio. Visitors can enjoy unbeatable views from the top of the tower, which can be accessed by elevator or stairs. Dining is also available, with Chart House offering Prime Rib, Chart House Cut, and other delicious dishes. With 114 reviews from past guests, the Tower of the Americas is a must-see attraction for anyone visiting San Antonio.
If you want to venture outside of San Antonio, Fort Worth is another great option. Just over two hours away by car, this vibrant city boasts numerous restaurants and bars as well as cultural attractions such as museums and galleries. There really is something for everyone here – so why not take a day trip and make the most of your vacation?
No matter where you go in Texas, you'll find plenty of friendly people ready to share their stories with you – making it ideal for anyone wanting to get more connected while they're enjoying all the state has to offer. As we've seen today, whether it's dining in San Antonio or exploring beyond its borders – there's no shortage of great things to do during your stay here!
Museums & Historical Sites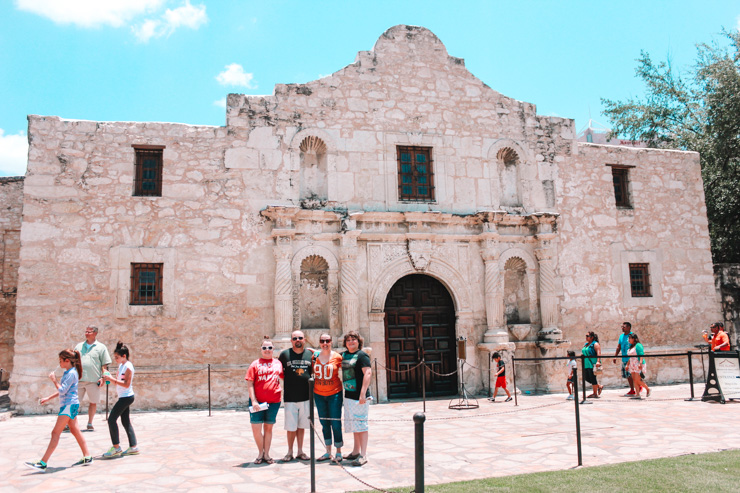 The Alamo
If you are visiting San Antonio you have to visit The Alamo . Make sure you check out the audio guided tour and while I recommend visiting the Alamo during the day you should also definitely check it out at night as well to see it all lit up because it is beautiful! Visiting the Alamo in San Antonio is an experience like no other. Located in the heart of the city and surrounded by a lush green garden, The Alamo is a must-visit for anyone looking to take in some of America's rich history. Admission to The Alamo Church is free and always will be, but to ensure a convenient experience, visitors are encouraged to book their timed entry in advance. The one-hour guided tour is a great way to get an overview of the Alamo's history and heroes, while the self-guided audio tour is a great way to explore on your own. The new museum houses the priceless Alamo collection of British rock star Phil Collins, including hundreds of documents, artifacts, weapons and more. The Alamo is open from 9AM to 7PM during peak season and 9AM to 5:30 PM otherwise, so be sure to schedule your visit accordingly. Don't miss out on this unique opportunity and don't forget to check out their gift shop. Put this on your You definitely want to make this a stop on your family vacations in San Antonio. list for your the education portion of your trip.
Japanese Tea Gardens
The Japanese Tea Gardens, is a peaceful place full of lush botanical gardens, tranquil lagoons and exotic wildlife. It's a really special place; you will feel like you have been transported into another world! Here's what else you can do at the Japanese Tea Gardens:
* Admire the beautiful koi fish swimming around the pond
* Relax on one of many benches scattered throughout the gardens
* Enjoy traditional tea ceremonies
* Take part in cultural events that take place weekly
Lastly, Hemisfair Park is a must-see if you're looking for some outdoor fun in San Antonio. This public park has something for everyone – from food trucks and interactive exhibits to playgrounds and green spaces perfect for picnics and relaxing walks. There is even a mini train ride that the kids will love! Overall, it's a great spot to spend time outdoors exploring nature while learning about local history.
In short, whether you're looking for educational experiences or just want to relax in a peaceful setting, San Antonio has plenty of excellent museums and historical sites to explore during your family vacation.
Transportation Options
Before spending a day exploring the historic sites and museums of San Antonio, it's time to explore what transportation options are available. Thankfully, there are plenty of ways to get around in this vibrant city! From airport shuttles to public buses and bike rentals, getting around town is easy – no matter your budget or preferred mode of transportation.
Visitors and locals alike have a variety of options to choose from when getting around town, including rideshare apps like Lyft and Uber, the VIA Metropolitan Transit bus service, and Fiesta Transit. The VIA Metropolitan Transit Service offers an inexpensive option for travelers with a fare of $1.30 per ride or $2.75 for an unlimited one-day pass. Additionally, there are plenty of parking options throughout the city for those who prefer to drive themselves. The San Antonio River Walk Hike and Bike Route offers visitors and locals the opportunity to explore four San Antonio Missions – San José, San Juan, Concepción, and Espada – while taking in the sights along the river.
It doesn't matter which form of transport you choose; San Antonio offers many different ways to get around town quickly and safely. So grab your tickets and hop aboard – let's go explore some incredible places together!
Planning Tips For Families
When planning a family vacation to San Antonio, there's plenty of things for families to consider. First and foremost is the budget. Consider what activities you'll be doing and how much those cost. Morgan's Wonderland offers discounts on admission prices if purchased in advance, so that can help keep costs low. It's also important to plan ahead when it comes to lodging – many hotels offer packages tailored specifically to families.
The key to any successful San Antonio Family Vacation is to plan ahead and make sure everyone knows what's going on during each portion of your stay. Whether it's booking tickets in advance or researching dining options nearby, making sure everything runs smoothly will ensure your time here is both enjoyable and memorable for everyone involved!
Budget-Friendly Ideas To Make The Most Of Vacation Time
San Antonio has plenty of budget-friendly options for the whole family to enjoy a great vacation. One of the best ways to make the most of your vacation time is by staying at one of San Antonio's many family resorts. These resorts offer comfortable accommodations and amenities such as swimming pools, game rooms and restaurants, all while providing an affordable option that is perfect for families on a budget.
Another great way to save money on your San Antonio vacation is checking each local attraction to see if they are offering specials and discounts on their site. You can also check Groupon for special discounts as well.There are tons of things to do in this vibrant city without breaking the bank, from exploring The Alamo or strolling along Riverwalk . Plus, there are some free activities like taking a walk through Brackenridge Park or heading over to Hemisfair Park for special events throughout the year. May be do a scavenger hunt for the kiddos as you walk around the town.
No matter what kind of budget you're working with, there's something fun for everyone in San Antonio! With its rich history and culture, outdoor adventures and exciting attractions, it's easy to find budget-friendly ideas that will let you make the most out of your family vacation here. Whether you choose to stay at one of the city's best family resorts or explore its many attractions, you won't regret making San Antonio part of your next getaway.
Fun Day Trips From San Antonio
San Antonio is the perfect place to explore the great outdoors. From Fredericksburg to Canyon Lake, San Antonio day trips offer visitors a unique experience. Just an hour or two's drive away, visitors can find themselves in the beautiful Hill Country, surrounded by natural treasures. The city of San Marcos is perfect for a day trip adventure with its variety of attractions, while Corpus Christi boasts nine stunning beaches along the Gulf of Mexico. For those looking for a more laid-back experience, Galveston Island offers plenty of entertainment outlets and charming seaside resorts. With so much to explore and discover in such close proximity to San Antonio, day trippers of all kinds will find something to enjoy.
You can also head to New Braunsfeld to go tubing down the Guadalupe River.
Frequently Asked Questions
What Is The Average Cost Of A Family Vacations In San Antonio?
Planning a family vacation can be stressful, and it's often difficult to determine what the average cost might be. It depends on the length of time you plan on spending away from home and how much money you have available for your trip. When considering San Antonio as an option for your next getaway, there are several factors that will influence the total cost of your vacation.
The first thing to consider is accommodation costs in San Antonio. There are plenty of hotels and motels located throughout the city, but prices will vary depending on location, amenities offered, and availability during peak travel times. You could also look into renting a house or condo if you prefer more space for everyone to spread out in. Additionally, many campgrounds offer decent rates if you're looking to save money on lodging expenses.
Next up would be transportation costs associated with getting around while visiting San Antonio. If flying is not an option due to distance or budget constraints, then you'll need to factor in gas mileage plus other fees like tolls when driving long distances. Public transportation may pose less of a financial burden than renting a car or taking taxis everywhere; however, this method requires more planning ahead and researching routes/schedules.
Finally, keep in mind all the additional expenses related to food and activities such as admission tickets for attractions like Sea World or The Alamo Mission. Plus any souvenirs or memorabilia purchased along the way! Here's some tips for saving money:
* Look into discounted passes through sites like Groupon before buying attraction tickets
* Pack meals from home rather than eating out every day
* Take advantage of free events happening around town
* Use coupon codes online when booking flights/hotel rooms * Use public transportation rather than renting a car.
What Is The Best Time Of Year To Visit San Antonio?
Let's face it, deciding on the best time to visit San Antonio can be a tricky proposition. With so many options out there, it might seem like you're trying to find a needle in a haystack. But never fear! We've got your back with this handy guide geared towards helping you make the most of your Family Vacations in San Antonio.
First things first: when is the ideal window for visiting? Popular opinion is that spring and autumn months offer the perfect combination of mild temperatures and fewer crowds, making them prime times for sight-seeing. Additionally, summer months are often considered peak tourist season due to school breaks and holidays—so if you want to avoid bigger lines at attractions and higher prices for accommodations, look into planning around these busier periods.
On the other hand, winter may also provide some unique opportunities depending on what activities you plan on doing during your stay. For instance, December through February tend to be quite dry and sunny which makes outdoor recreation such as hiking or biking much more enjoyable than during wetter seasons! Plus, certain events (like Fiesta Navidad) only occur during this period so you'll be able to experience something truly special by visiting then.
Overall, picking when to go really comes down to personal preference—just make sure whatever timeframe you choose works within your budget and schedule constraints! Whether you decide to come during the height of tourist season or off-peak months doesn't matter; just remember that no matter the time of year, San Antonio is always ready with plenty of fun activities waiting for you and your family!
Are There Any Child-Friendly Activities In San Antonio?
Are there any child-friendly activities in San Antonio? Absolutely! The "Alamo City" is bustling with activities for children of all ages. From exciting theme parks to historical tours, the city offers something for everyone.
We mentioned plenty above but if you'd prefer something off the beaten path, why not explore one of San Antonios' many museums? Kids love learning about history through hands-on experiences like exploring artifacts at the Witte Museum or getting up close and personal with marine life at the Texas State Aquarium. And don't forget about the famous River Walk where you can take a leisurely stroll along the riverbank while enjoying delicious food from local eateries.
No matter what activity you choose, spending Family Vacations in San Antonio will be an experience that your kids won't soon forget!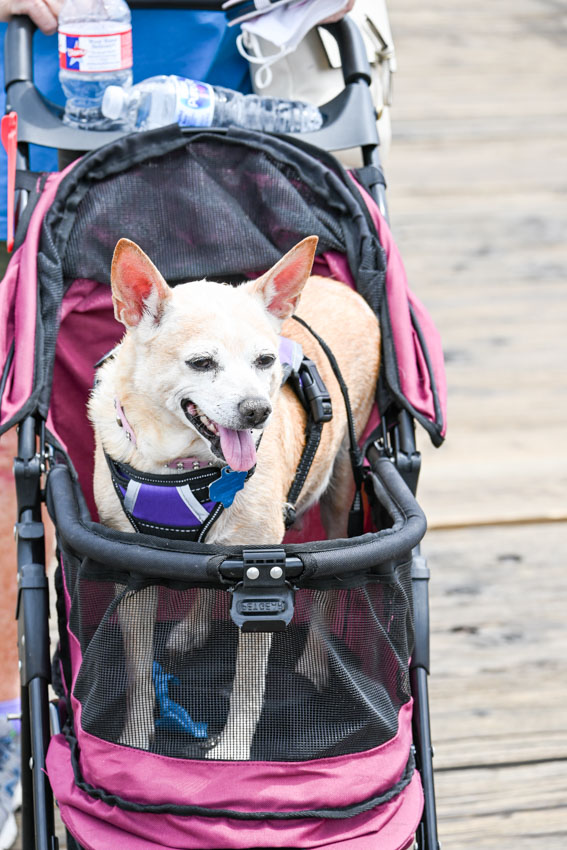 Are There Any Pet-Friendly Accommodations In San Antonio?
When it comes to taking a vacation with your pet, the search for a great destination can be daunting. San Antonio is an excellent option that offers plenty of pet-friendly accommodations, activities, and attractions for both you and your furry family member.
San Antonio, Texas offers a variety of pet-friendly hotels that cater to any budget. Whether traveling with a large group or on a solo trip, you can find accommodation that fits your needs. The Fifth Inn & Suites by Wyndham San Antonio Downtown provides luxurious amenities and easy access to the River Walk. Canopy By Hilton is another great option that offers a convenient location and pet-friendly policies. For more budget-friendly options, you can check out Motel 6 San Antonio, TX – Fort Sam Houston or Hyatt Place San Antonio Airport. Red Roof PLUS San Antonio Downtown Riverwalk and Drury Inn & Suites San Antonio North Stone Oak also offer affordable prices and are both pet-friendly. Whatever hotel you choose, you can be sure that your furry companion will be welcomed with open arms in San Antonio.
Imagine yourself walking through the streets of downtown San Antonio with your pup by your side; sun shining above, beautiful sights all around. It's like stepping into another world where memories are created and dreams come true! From historic landmarks to stylish hotels, there are plenty of places in which you and your companion can rest easy knowing they're welcome too.
You'll find many pet-friendly hotel chains throughout the city as well as unique boutique spots with even more amenities such as doggie playdates or spa treatments – perfect if you want something extra special on your trip! Not only that but restaurants across town offer outdoor seating so you won't have to worry about leaving Fido behind when enjoying some local cuisine. And let's not forget about all the amazing parks, trails, and beaches available for exploring.
This Texas gem has everything from relaxation to adventure waiting for you and your four-legged friend to experience all the Texas history together! Whether it's soaking up culture at The Alamo or strolling along River Walk gazing at its beauty, San Antonio promises lasting memories for two (or more) pawsome travelers. Who says dogs can't be part if your Family Vacations in San Antonio.
Are There Any Fitness Activities Available In San Antonio?
Are you looking for activities to stay fit while on your family vacation in San Antonio? You're in luck – there are plenty of fun and exciting fitness options in the area! From outdoor hikes to indoor classes, this city has something to offer everyone.
If you're an outdoorsy type, why not take a hike along the Mission Reach portion of the San Antonio River Walk? It's 8 miles long with gorgeous views of nature that'll help motivate you as you get active. If biking is more your speed, check out the Howard W. Peak Greenway Trails System. There are over 60 miles of trails perfect for any level cyclist!
Indoor enthusiasts can also find activities to keep them busy during their stay. Options range from low-impact yoga classes at local studios to high-intensity CrossFit gyms that'll really get your heart pumping. No matter what activity you choose, it's sure to be a great way to bond with the family and stay healthy on your trip.
So go ahead and explore all that San Antonio has to offer – whatever type of workout you prefer, there's something here that's bound to suit your needs!
Conclusion
Visiting San Antonio with your family can be an incredibly enjoyable and rewarding experience. Whether you're looking for a fun-filled adventure or just some relaxation, this vibrant city has something to offer everyone in the family. From cost-effective vacations to pet-friendly hotels and plenty of activities that will keep all ages entertained, there is no shortage of possibilities when it comes to vacationing in San Antonio.
The best time to visit San Antonio may depend on what type of activities suit your family best – during summer months temperatures soar but attractions stay open late so you can enjoy more hours outside; whereas winter months are milder offering a much more relaxed atmosphere ideal for exploring art galleries and leisurely strolls along the River Walk. Regardless of when you choose to come, each season brings its own unique charm and beauty that can bring families closer together through shared experiences.
No matter where life takes us, we always carry our special memories from family vacations close by as they remind us of how important it is to spend quality time together. So why not make those moments last even longer? Pack up the car and embark on an unforgettable journey filled with laughter, learning and love – discover Family Vacations in San Antonio.
Family Destinations & Articles You Should Check Out
FOLLOW US ON SOCIAL MEDIA
Don't forget to invite your friend's to our Facebook groups! We would also love to see your vacation pictures!
FOLLOW US ON SOCIAL MEDIA
Don't forget to invite your friend's to our Facebook groups! We would also love to see your vacation pictures!