Camping Hack: Use a Shoe Rack to Hold Camping Supplies
Check out this Camping Hack. How to Use a Shoe Rack to Hold Camping Supplies for easy storage and organization.
I love camping and the great outdoors but packing what you need can be a chore in itself. I usually make myself a list but I always seem to forget something. Even if I do remember to pack it, I end up losing a few things once we've made camp, because let's face it, mother nature is good at hiding things. So I am always looking for a good camping hack to help keep my sanity and my wife from giving me the stare, you guys know what I am talking about. The look of death, the one you get when you have forgotten the one thing she asked you not to forget, or…… you lost it. So hopefully the post will help a few of you out.
My wife uses a shoe rack in the kitchen to hold some of our individually packed items to make room in the pantry. It saves a ton of room not having all those bulky boxes in the way. After using for a while, a light bulb went off. Why couldn't I use this for camping? I can string a rope and hang or hang this from our tent. There are many ways I can use this the next time I am out camping. As you can see I have crammed mine full of everything I could think of, but if you need a list of ideas, I have that taken care of for you to.
Ideas on what to store:
Seasonings
Silverware
Baggies
Can Opener
Scissors
Hand Sanitizer
Snacks
Foil
Spatulas
Flashlight
Batteries
Bandaids
Soap
Toiletries
I know, I know you are all going to be running to Walmart to get yourself one, but what man likes to go into a crowded store? You get yourself this nifty one on Amazon and have it shipped free in 2 days with Amazon Prime. also if you love to RV check out my 25 Easy RV Meals that can be done while camping or RVing!
Awesome Camping Articles You Should Check Out
Take Our Camping & RVing Like a Boss Course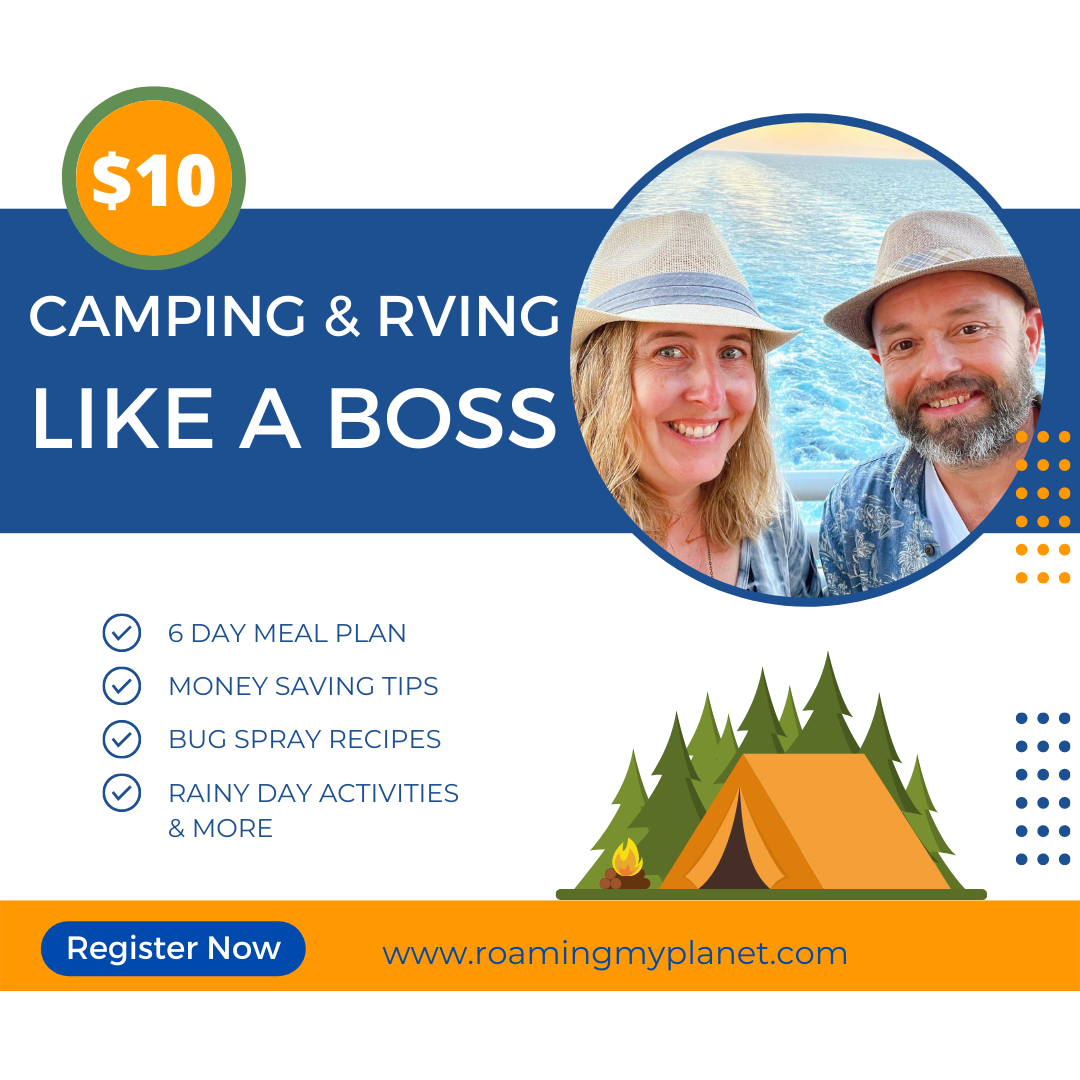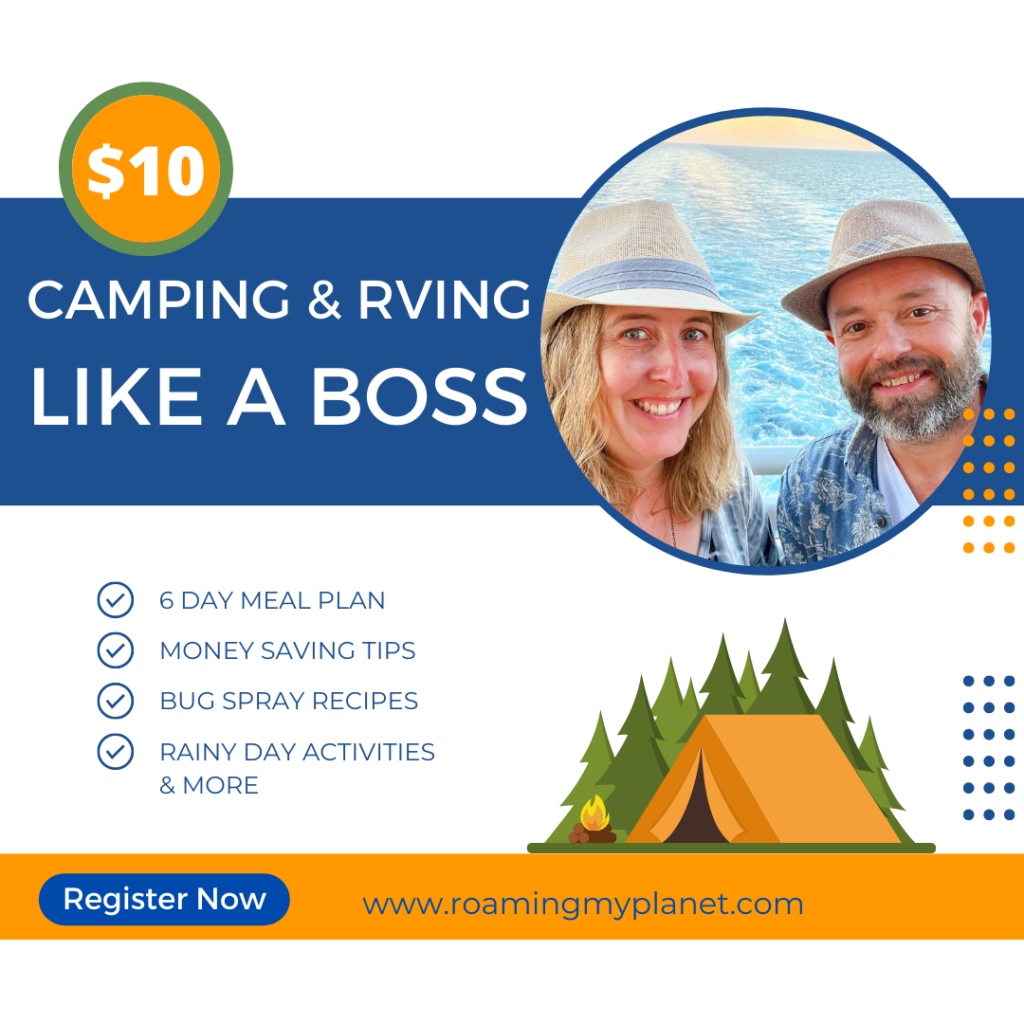 Looking to get the most out of your camping or RVing experience? Then this course is for you! Camping & Rving Like a Boss offers tips and tricks that will help you save time and money, so that you can enjoy your trip to the fullest. Join our Course.
My Favorite camping Supplies
FOLLOW US ON SOCIAL MEDIA
Don't forget to invite your friend's to our Facebook groups! We would also love to see your vacation pictures!