Things to Do in North Dakota
Are you looking for the perfect summer destination? Look no further than North Dakota! From outdoor activities to unique attractions, there's something for everyone in this beautiful state. In this blog post, we'll share our favorite things to do in North Dakota during the summer months.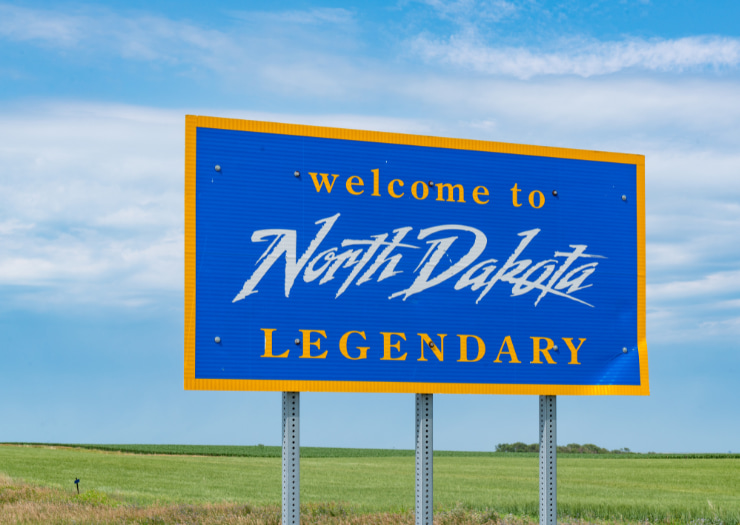 Hike the Maah Daah Hey Trail
If you're looking for a great way to spend a weekend in the summer, the Maah Daah Hey Trail is the perfect outdoor activity. This scenic trail stretches over 150 miles and winds through some of the most beautiful canyons and valleys in North Dakota. It offers stunning views of the Badlands and incredible wildlife viewing opportunities, there are prairie dogs, mule deer, coyotes, antelope and the occasionally golden eagles as well. For more experienced hikers, you can take advantage of several challenging sections along the way. Whether you're an experienced hiker, ready for some horseback riding or just looking for a moderate day hike, the Maah Daah Hey Trail has something for everyone. We love all of the outdoor things to do in North Dakota, but there is so much more to see, keep reading!
North Dakota Heritage Center
If you are looking for a fun, educational experience in North Dakota, then you won't want to miss out on the North Dakota Heritage Center. This museum offers a unique look into the state's history and culture, with exhibits showcasing Native American tribes, early settlers, and more. The center also features an interactive theater where visitors can learn about the history and culture of North Dakota through engaging audio-visual displays. There is also an outdoor sculpture garden and a gift shop where you can find books, souvenirs, and more. The North Dakota Heritage Center is the perfect place to spend some time learning about North Dakota's fascinating past and the Native Americans of that area.
Visit Fort Abraham Lincoln State Park
After exploring the North Dakota Heritage Center and Theodore Roosevelt National Park, head over to Fort Abraham Lincoln State Park. Located just south of Mandan, North Dakota, this state park is full of history and adventure. Take a guided tour of the fort and learn about the 7th Cavalry, led by General Custer. Walk through reconstructed buildings and explore the grounds where Custer and his men lived and worked. Afterward, take a hike on the nearby Maah Daah Hey Trail, which stretches over 100 miles across the Badlands of North Dakota. No matter what you decide to do, the historic site of Fort Abraham Lincoln State Park is sure to make your summer in North Dakota unforgettable!
This is a great place to visit, especially if you've just been to Mount Rushmore in South Dakota. Add North Dakota to your list of things to do on that road trip in the upper Midwest, this is one of the best things to combine with a visit to Mount Rushmore and the Black Hills of South Dakota for a great educational trip!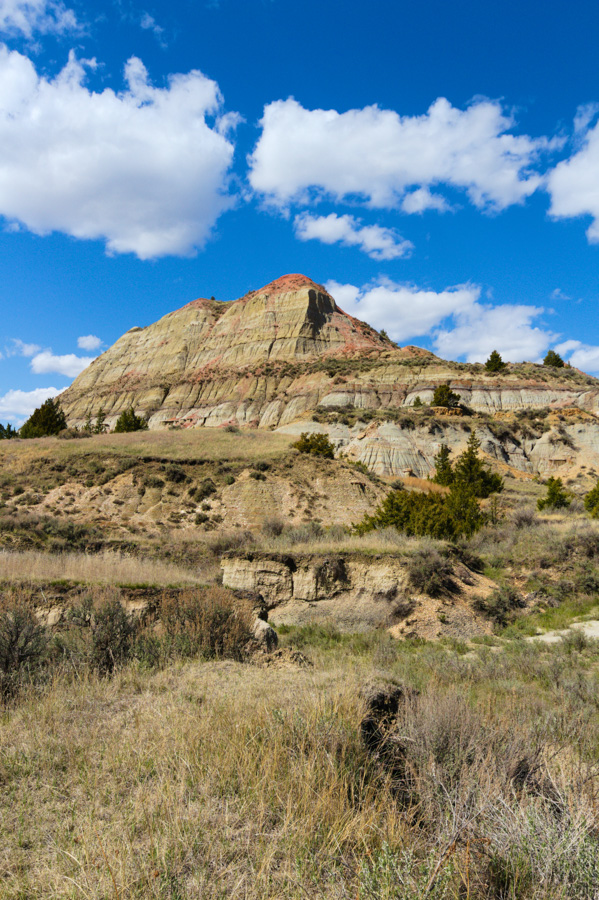 Explore Theodore Roosevelt National Park
If you love national parks and you're looking for an outdoor adventure this summer, then look no further than Theodore Roosevelt National Park. This park is a great place to explore the amazing wildlife and scenery of North Dakota. You can hike through the Badlands, take in the amazing views of the Little Missouri River, or just relax and enjoy the beauty of nature. You can also explore the history of this area with visits to sites such as Fort Abraham Lincoln State Park and the International Peace Garden. Whether you're a nature lover or just looking for an adventure, Theodore Roosevelt National Park is a great place to explore in the summertime.
Visit the International Peace Garden
After exploring the National Buffalo Museum and the Scandinavian Heritage Park, make sure to visit the International Peace Garden. Located along the North Dakota and Manitoba border, this beautiful 2,300 acre garden is a symbol of friendship between the two countries. It features a variety of floral gardens, sculpted shrubs, fountains, and monuments. There are also plenty of walking trails and bike paths for you to explore. Plus, there's an on-site campground for those looking to extend their stay. No matter how long you're in the area, a visit to the International Peace Garden is a must-do for anyone looking to explore North Dakota in the summer!
Fish on Lake Sakakawea
Another popular activity in the summertime is fishing on Lake Sakakawea. This massive lake is the perfect spot for fishermen who are looking to catch some of the largest walleye, northern pike, and Muskie (muskellunge) in the United States. With more than 1,500 miles of shoreline, this lake offers plenty of space for you to cast your line and enjoy some of the best fishing in North Dakota. There are also plenty of boat ramps and marinas located around the lake so you can easily access all the great fishing spots. Lake Sakakawea State Park is so beautiful with its scenic views you will really be glad you visited.
Visit the Scandinavian Heritage Park
If you're looking for a unique cultural experience, then a visit to the Scandinavian Heritage Park is a must! Located in Minot, the park celebrates the culture and history of the area's Scandinavian immigrants. Here, visitors can tour traditional Scandinavian buildings and explore beautiful gardens, as well as learn about the area's early settlers. Plus, visitors can also enjoy a variety of activities throughout the year including Viking festivals, folk art classes and more. Who knew there were so many fun and educational things to do in North Dakota?!
Visit the National Buffalo Museum
The National Buffalo Museum in North Dakota is a must-see. This museum celebrates the history and current state of the American bison. With more than 200 taxidermy mounts, visitors can explore the specimens, learn about the history of bison as well as their current conservation efforts. There are also interactive exhibits and activities to keep kids entertained. The museum also features a gift shop and café where you can grab a bite to eat before you explore the rest of North Dakota's attractions. There are so many more fun things to do in North Dakota, we wanted to highlight just a few of our top attractions to visit.
Camp at Lewis & Clark State Park
After exploring the historical sites and outdoor adventures of North Dakota, take some time to camp outdoors at Lewis & Clark State Park. This beautiful state park offers camping, fishing, and boating activities along the Missouri River. Enjoy the scenery and relax with friends or family while enjoying the variety of outdoor activities available. Visit the nearby attractions and explore all that North Dakota has to offer during your stay!
We love visiting other states and especially when we can take the camper or an RV to head out into nature. You could check out the North Dakota State Capitol, ranger-guided tours at the state parks, fishing for perch at Devil's Lake, checking out the Big Badlands outlook, or visit the wildlife refuges for a hike to see the wild horses for the outdoor enthusiasts in your family. So many parks have a great recreation area, fun activities, history, and are just a short drive from fun museums and towns. I know you will enjoy so many things to do in North Dakota!
Great Destinations for Couples
FOLLOW US ON SOCIAL MEDIA
Don't forget to invite your friend's to our Facebook groups! We would also love to see your vacation pictures!