Saving Money on Roadtrips with Pilot Flying J myRewards Plus app.
For families who love to hit the open road, road trips represent the ultimate adventure. Whether you're exploring national parks, embarking on an epic cross-country journey, or simply getting away for the weekend, there's something magical about the freedom and spontaneity of a road trip. However, budgeting is always a must before hitting the open road to make sure you are getting the most out of your trip. In this blog post, we introduce the game-changer for road trippers – the Pilot Flying J myRewards Plus app, designed to help you save money and enjoy your trips to the fullest.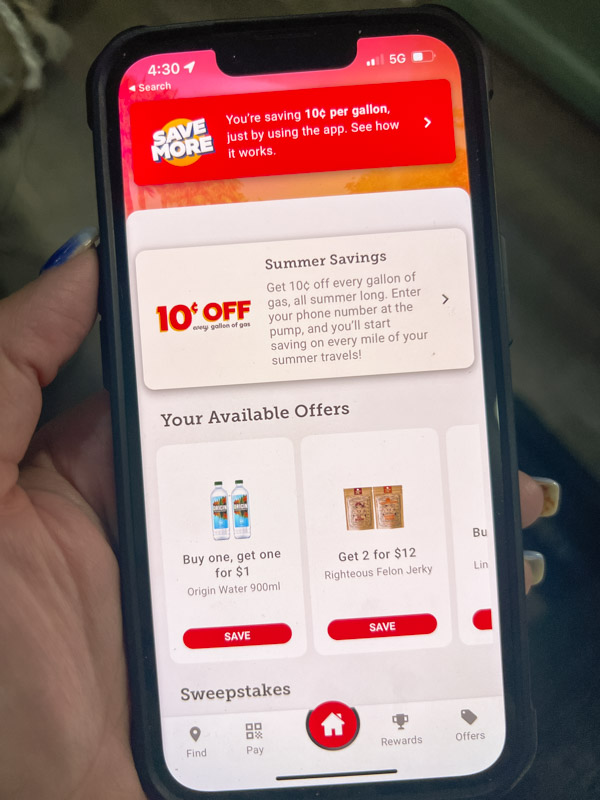 What is the Pilot Flying J myRewards Plus App?
The Pilot Flying J myRewards Plus app is a must-have for families and pet-friendly travelers alike. As the largest network of travel centers in North America, Pilot Flying J has designed this app to provide numerous benefits and savings for road trippers. By simply downloading the app on your smartphone, you'll unlock access to a wide range of features and exclusive discounts. The official app of Pilot Flying J is the best fuel rewards app on the road. Earn points to save money and time at every stop with convenient app features and exclusive in-app offers. Download the app here.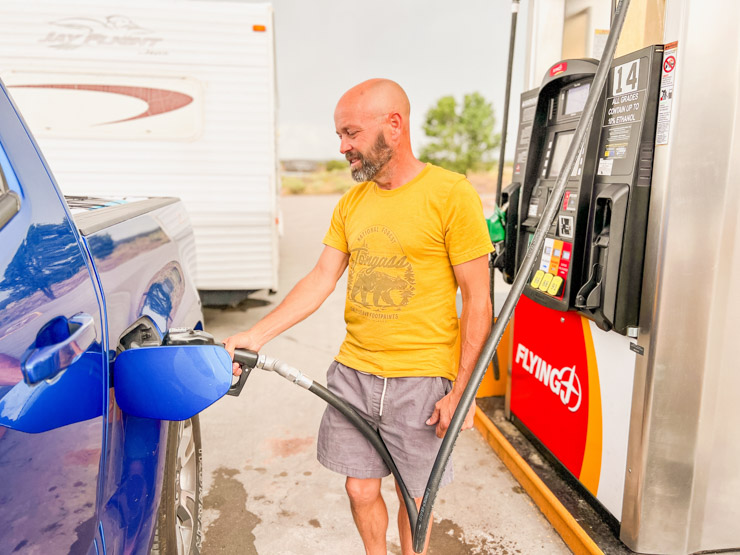 Fuel Savings Galore
For road trips, fuel expenses often constitute a significant portion of the budget. However, with the myRewards Plus app, you can save big on every gallon of fuel you pump at Pilot Flying J locations. By joining the myRewards program, you earn points on fuel purchases, which can later be redeemed for discounts or free items. The more you fuel up, the more you save, making your road trip budget stretch further. This summer, Pilot is running a deal where people can save 10 cents a gallon by downloading the app and quickly signing up either of these two ways:
Text "SAVE10" TO 26494 and enter your phone number at the pump.
Download and register in the myRewards Plus app then scan the bar code at the pump.
The myRewards Plus app runs different fueling promotions throughout the year, so keep an eye out for when they are live.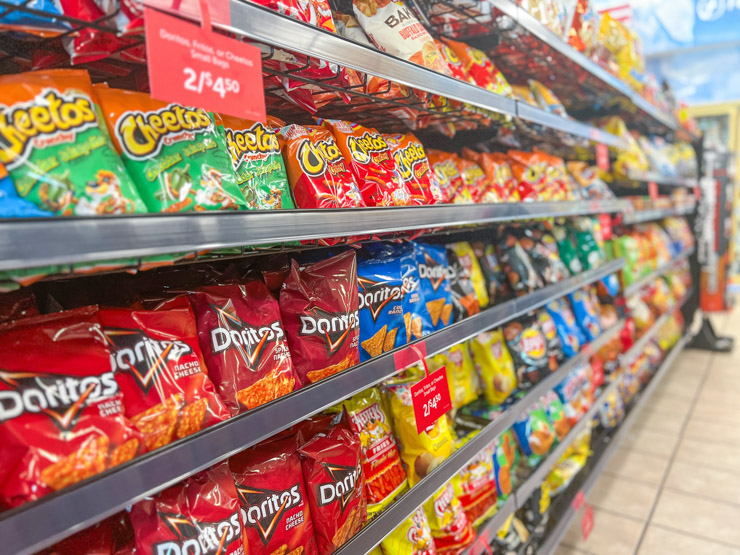 Travel Center Discounts
The app doesn't stop at fuel savings; it also offers discounts and special deals on various items available at Pilot Flying J travel centers. From snacks and beverages to essential road trip supplies, the myRewards Plus app ensures you get the best value for your money.
Drink club – every 10th fountain beverage or Pilot Coffee is free
Daily and weekly offers to save more on drinks, food, snacks and merch all year long available through the app
Pet-Friendly Perks
Traveling with pets is a joy, but it does require some extra considerations. Luckily, Pilot Flying J recognizes the importance of our furry companions and provides pet-friendly amenities at their locations. With the app, you can easily locate Pilot Flying J travel centers with pet areas, so your four-legged family members can stretch their legs and have a good time during pit stops.
Most Pilot and Flying J locations have large grassy areas at or near them where dogs can go to the restroom and stretch their legs while on a leash.
Various pet items are sold at Pilot and Flying J stores.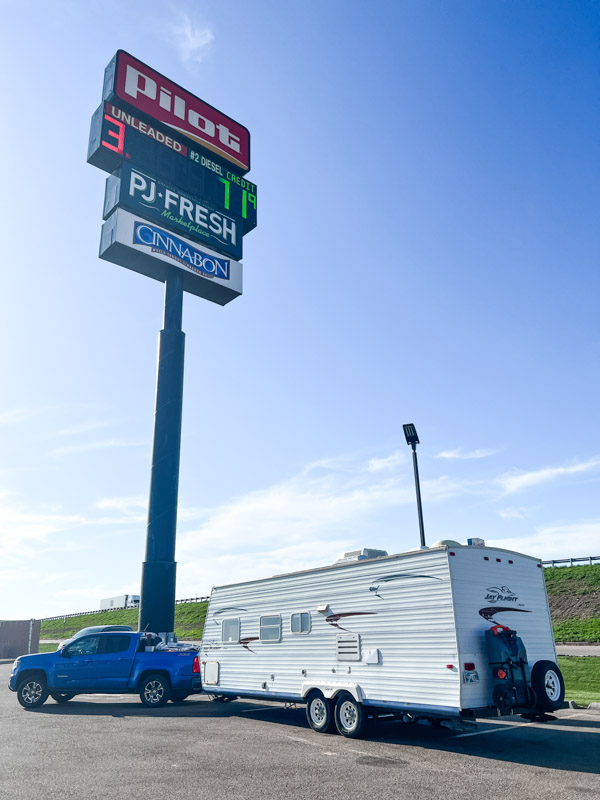 RV-Friendly Facilities
For families who prefer traveling in recreational vehicles, the myRewards Plus app offers valuable assistance. Pilot Flying J locations are known for their RV-friendly facilities, such as dedicated RV lanes and dump stations. With the app, you can plan your route, locate nearby travel centers with suitable amenities for your RV, and even make reservations to ensure a smooth journey.
Overnight RV parking – RVs are welcome to park overnight but it is not reservable. Make sure to park in appropriate spaces and check with the location's staff if you need assistance.
Showers – While our showers are typically reserved by professional drivers, they are available for purchase at the register.
Laundry – Many Pilot and Flying J locations offer public laundry facilities. So for RVers and roadtrippers on extended trips – especially those who may be hiking, camping, swimming or just need something refreshed – this is a fantastic bonus amenity.
Trip Planning Made Simple
The app isn't just for savings; it's also an excellent trip planning tool. It provides you with real-time information about Pilot Flying J locations along your route, helping you plan strategic stops to refuel, rest, and grab supplies. By using the app's map feature, you can confidently navigate through unfamiliar territories and avoid unnecessary detours.
For families who love to hit the road with their pets or embark on memorable RV adventures, the Pilot Flying J myRewards Plus app is a game-changer. With its fuel savings, travel center discounts, pet-friendly perks, and RV-friendly facilities, this app is the ultimate tool for road trip enthusiasts looking to save money and make the most of their travels. So, before you set off on your next adventure, make sure to download the myRewards Plus app and unlock a world of savings and convenience on your family's road trip! Happy travels!
Family Destinations & Articles You Should Check Out
FOLLOW US ON SOCIAL MEDIA
Don't forget to invite your friend's to our Facebook groups! We would also love to see your vacation pictures!
FOLLOW US ON SOCIAL MEDIA
Don't forget to invite your friend's to our Facebook groups! We would also love to see your vacation pictures!