Love Lock Bridge in Cologne
Have you heard of the Love Lock Bridge in Cologne, Germany? I hadn't either until we had booked our Viking River Cruise along the Rhine! Read about this must-see stop if you're traveling through Germany!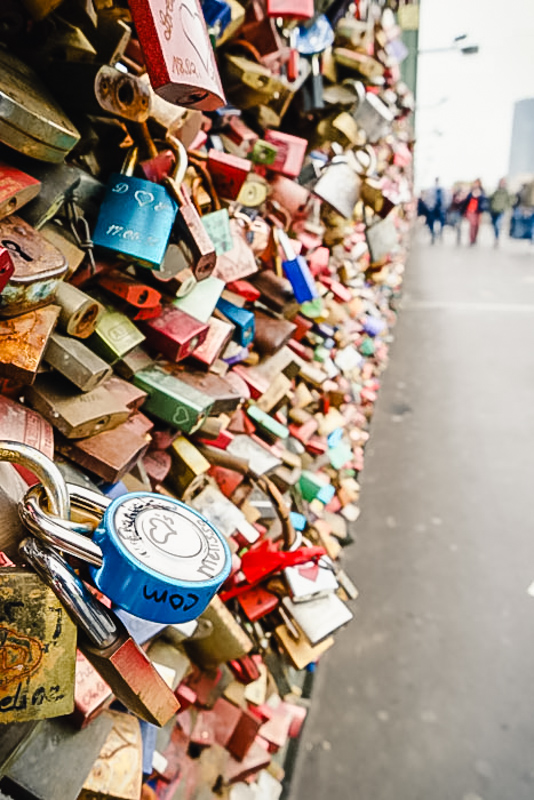 About the Love Lock Bridge
If you haven't heard of this before, I'm excited to share my experience about this fun destination! The Love Lock Bridge (aka Hohenzollern Bridge) is located in Cologne, Germany (Köln, in German). The Hohenzollern Bridge in Cologne was built from 1907 to 1911. This is actually a large, three lane railway bridge that spans the Rhine River and is home to an innumerable amount of padlocks! The padlocks span the length of the bridge on the walkway that runs alongside it. It was the only bridge in Cologne not destroyed by bombs during the Second World War. There's no way to know how many locks are actually attached to the bridge, but most recent estimates say possibly half a million!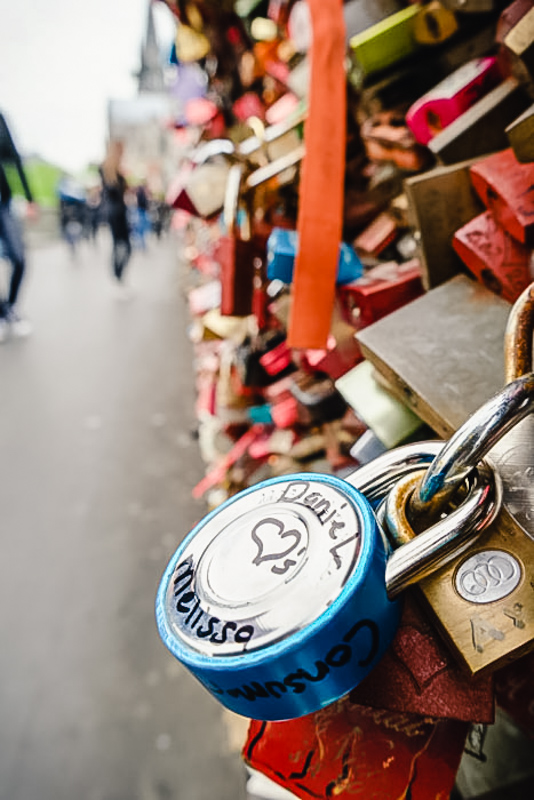 The tradition is that lovers attach a padlock with their names or initials, and any other symbols or messages they would like to include. They turn the lock with a key and then toss the key into the river below!
This is actually one of many "Lock" bridges around the world. In Germany, the tradition started with college students who would attach the padlocks to their school lockers to the bridge– after they were done with their years of schooling, of course. Later it expanded to couples attaching a lock and throwing away the key as a symbol of their love.
Our Experience:
As I mentioned, we walked the Love Lock Bridge and left our own lock when we traveled through Europe on Viking River Cruises a while back! It was the experience of a lifetime, and I have to say it needs to be on your bucket list if you are planning to travel Europe! Read more about it at our post here.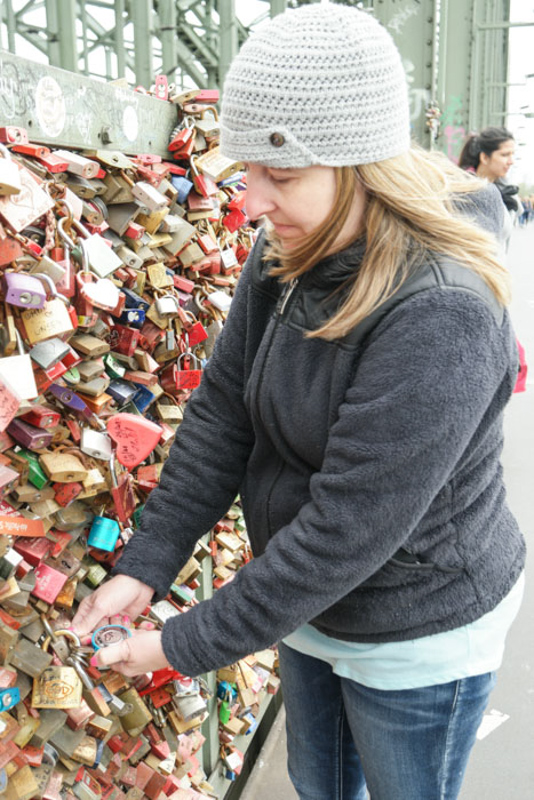 As you can see it was a breezy day, but perfect for walking the town of Cologne! My husband Daniel snapped a few pictures of me attaching our padlock to the wall.
It was a fun and unique experience, and more meaningful to us just because it gave us some time to reflect and think about us as a couple.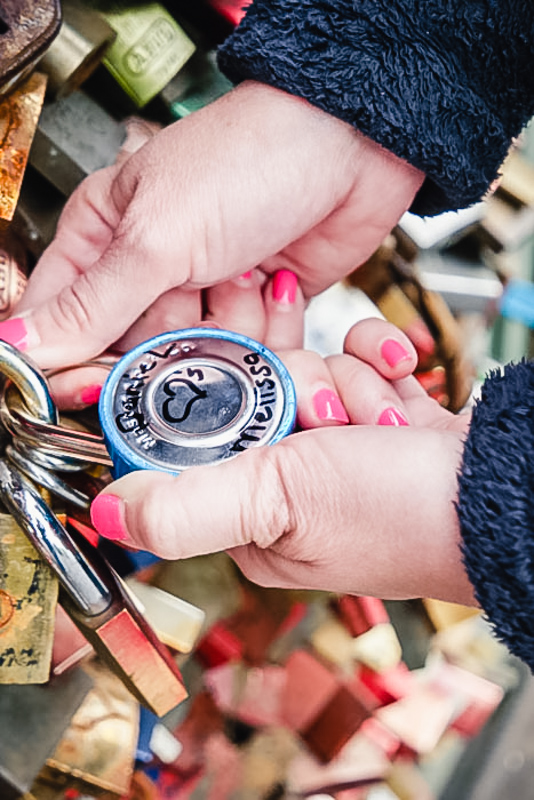 We spent a few extra moments on the bridge after we left our padlock. We talked, held hands, enjoyed the scenery, and said a prayer. Definitely something I will remember for years to come!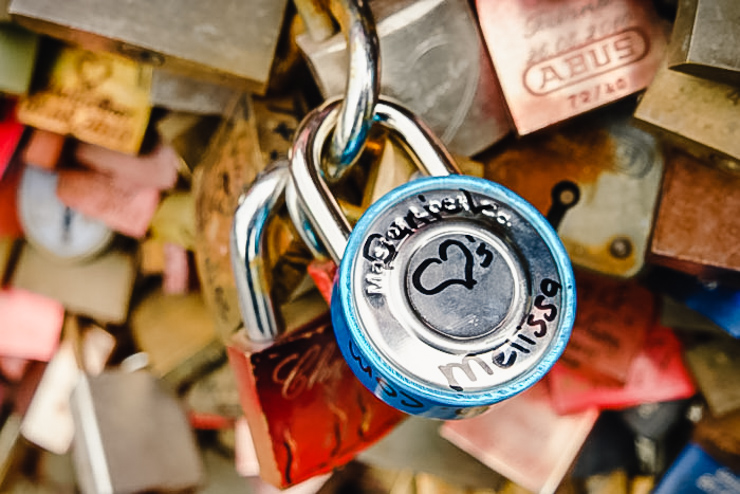 Travel Tip: If you are able to stop at the Love Lock Bridge, be sure to bring along a padlock and write your message on it! My tip is to not pack one along with your luggage. Locks are heavy and you can easily pick one up at one of the stores right there in Germany. Traveling abroad means being smart about what's in your luggage!
Be sure to stop in and read about our adventure on Viking Cruises, and check out our other posts including travel inspired food. Thanks for Reading.
More from Roaming My Planet:
Don't miss the great money-saving posts at our sister site, Consumer Queen.com
Great Destinations for Couples
FOLLOW US ON SOCIAL MEDIA
Don't forget to invite your friend's to our Facebook groups! We would also love to see your vacation pictures!