6 Reasons to Visit Niagara Falls New York
This post may contain affiliate links. Click to read our Disclosure Policy . Click to read our Privacy Policy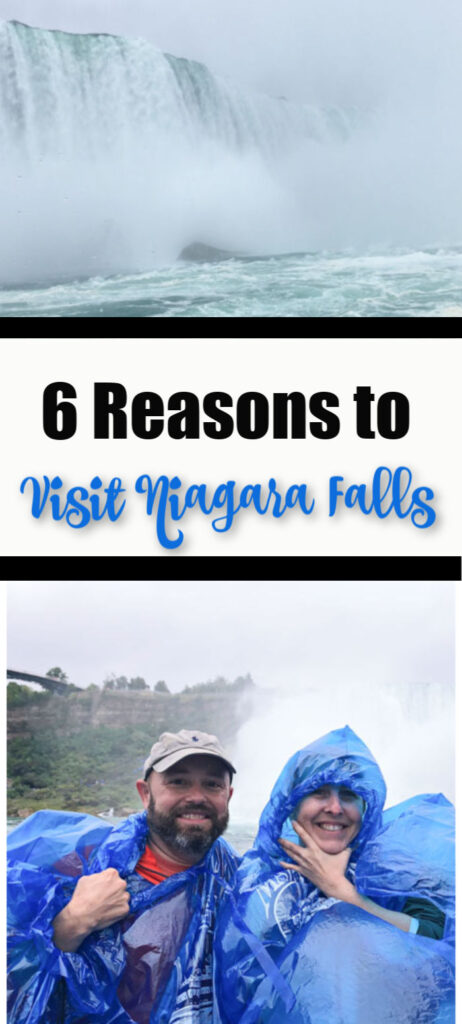 The beauty and wonder of Niagara Falls is definitely a must see. On our recent visit to Travel Media Showcase Niagara Falls we got our chance to experience it's natural beauty and we've got 6 Reason's you should plan your next visit!
Check out our Video –
The falls were form from glaciers that melted away in 11,000 BC. The average depth below Niagara Falls is about 170 feet. Did you know that Niagara Falls isn't just one waterfall. It's actually the collective name of three waterfalls – the Horseshoe Falls, Bridal Veil Falls and American falls.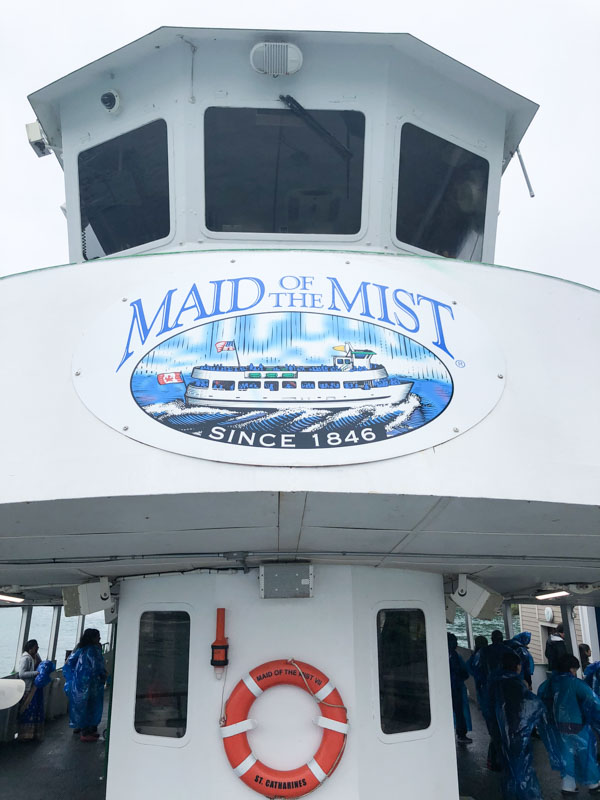 Maid of the Mist – If you want an up close and personal look of the falls, you definitely need to book a spot on the Maid of the Mist. Back in the day, row boats would ferry passengers across the Niagara river below the falls. The first Maid of the Mist was christened in 1848.
The Maid of the Mist is a boat tour of Niagara Falls, starting and ending on the American side, crossing briefly into Ontario during a portion of the trip.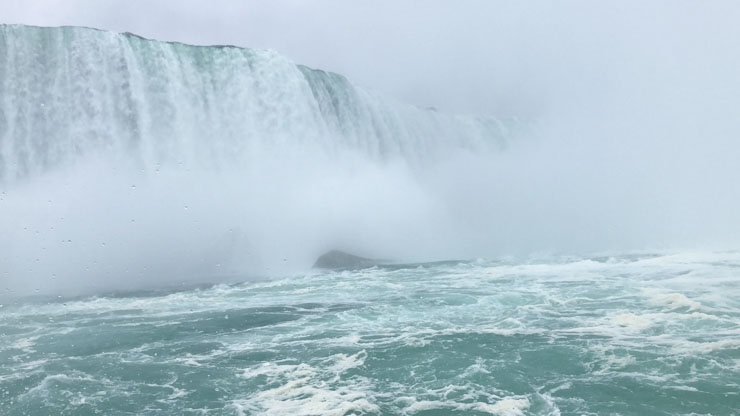 This tour is something you'll definitely want to bring your Go Pro on because you are going to get wet! But don't worry they will provide a poncho for you to wear on your journey.
You will see breathtaking views of the falls and the hear the roar of the crashing waves. It's an experience you will never forget.
In case you are wondering, the Maid of the Mist IS wheelchair accessible. Find a price list and schedule of their website. Tip: You will get more "misted" if you are riding up top.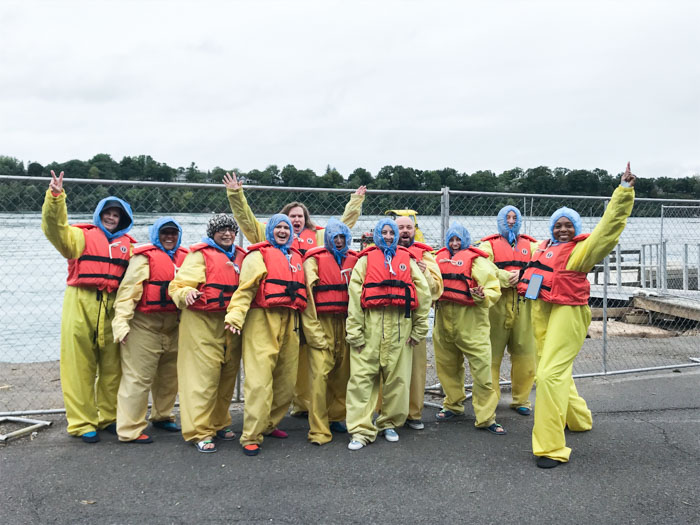 Whirl Pool Jet Tour – If you're a thrill seeker, then you need to check out the Whirl Pool Jet Tour. Pack your bathing suits, grab your Go Pro's and hang on for the thrill ride of your life.
Get ready to get stoked and soaked as you you feel the rush of Class V white water rapids. One minute you'll be screaming and the next minute you will be laughing your head off. This was truly a fun experience.
The fully guided tour starts on the lower Niagara River into the Niagara Gorge in a Wet Jet or Jet Dome (dry trip) at 55mp/hour. They then take you up to the famous Niagara Whirlpool and through the Class 5 'Devil's Hole' rapids. Check their website for full details and pricing.
Tip: You can also bring a shower cap to wear if you are worried about your hair. We also brought our own water shoes to wear.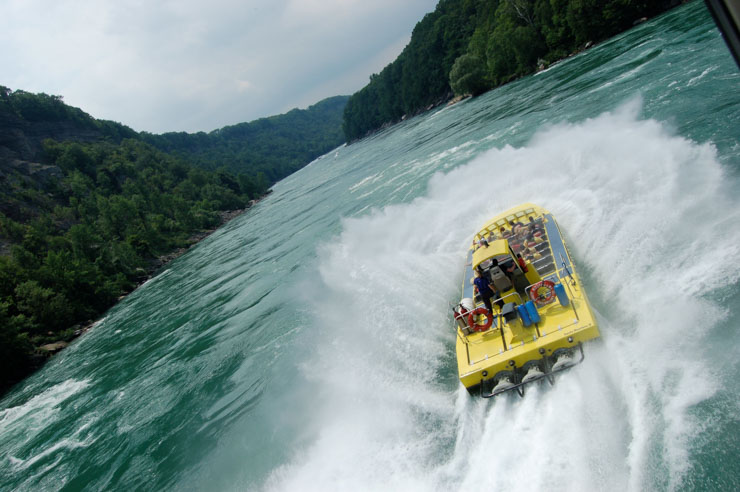 The Aquarium of Niagara – If you love animal experiences as much as we do then a trip to the Aquarium of Niagara should also be on your list during your visit.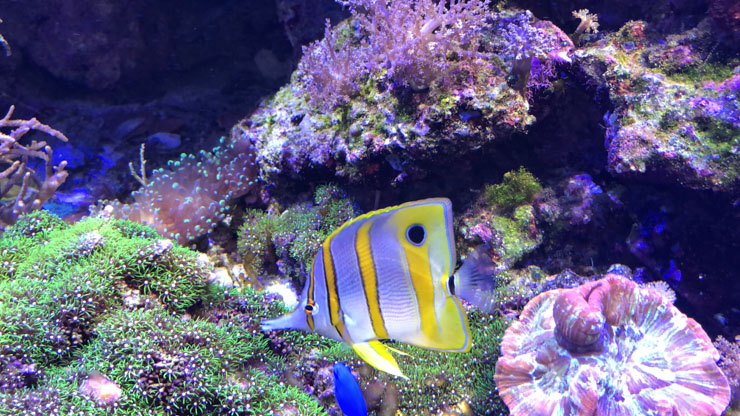 For being a small aquarium , it definitely had it's charm. One of our favorites was the penguin exhibit. These curious little creatures came right up to the glass as if to pose for our pictures.
If you plan to visit you should consider signing up for one of their animal encounters such as the Penguin encounter, Seal Encounter or Trainer for a day.
The mission of the Aquarium of Niagara is to broaden the public's awareness of aquatic ecosystems through innovative and stimulating exhibits, displays and educational and recreational programs that promote conservation and support research. Check their website for pricing.
Underground Railroad Heritage Center – Who knew there was so much history in Niagara Falls. The Niagara Falls Underground Railroad Heritage Center is small but very impactful or as my husband would say "That was a very powerful place".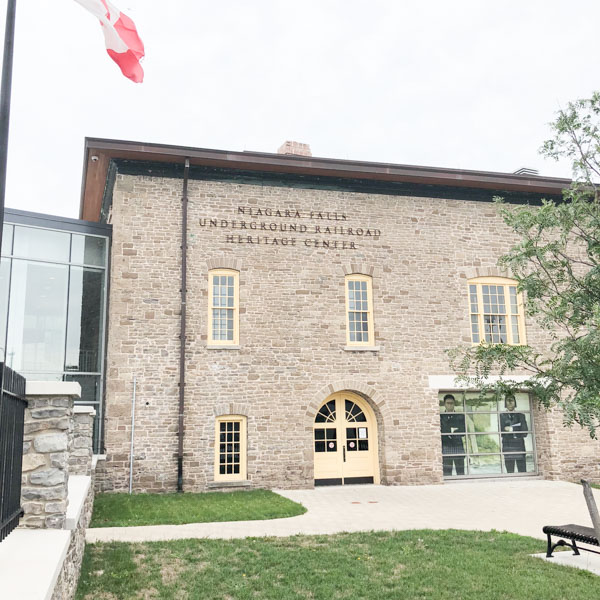 The Heritage Center's mission is to reveal authentic stories of Underground Railroad freedom seekers and abolitionists in Niagara Falls that inspire visitors to recognize modern injustices that stem from slavery and take action toward an equitable society.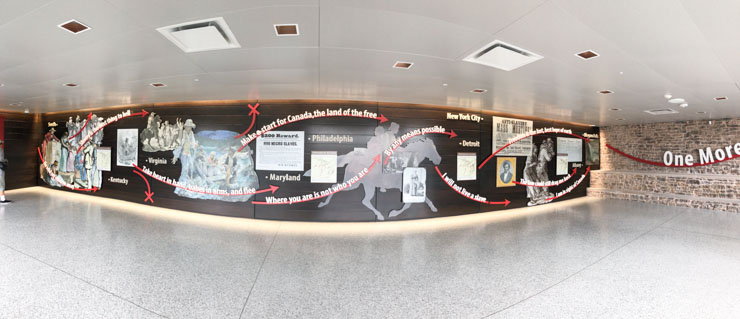 With Niagara Falls being located where it was at, it was just across the river from Canada, so it made a good stopping off point for the freedom seekers before they tried to get to Canada.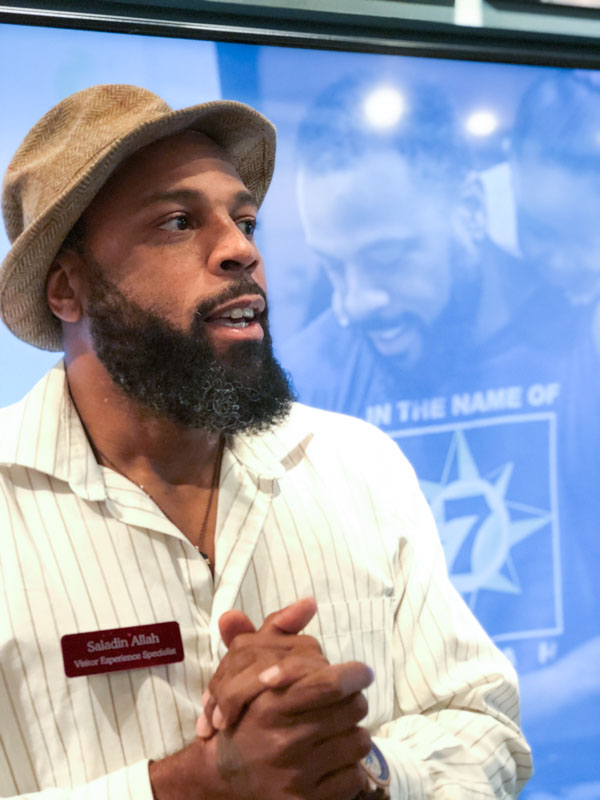 This is a self guided tour with the option of having a guided tour which we strongly recommend. Our guide was an amazing story teller and had personal connections to the freedom seekers. Check their website for pricing.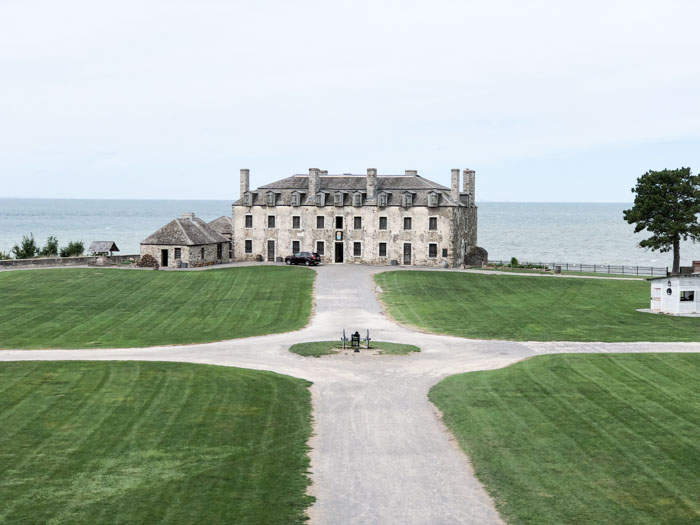 Old Fort Niagara – If your a history buff like my husband, the Old Fort Niagara should also be on your list to visit. You'll walk in the footsteps of history as Old Fort Niagara brings history to life.
---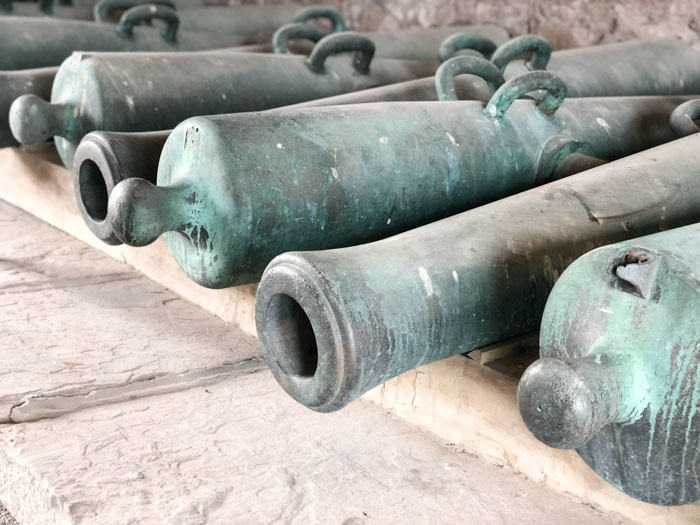 Fort Niagara is a fortification originally built to protect the interests of New France in North America. It is located near Youngstown, New York, on the eastern bank of the Niagara River at its mouth, on Lake Ontario. (Wikipedia)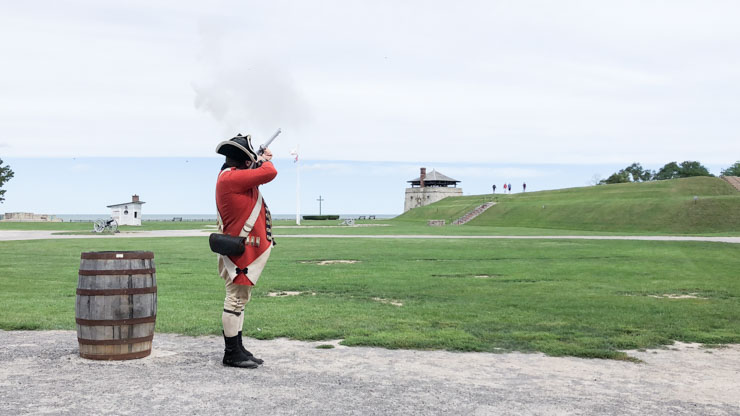 Old Fort Niagara offers both guided tours and self guided audio tours. Make sure to look for the hourly musket demonstrations. These are so cool and the kids will love it.
The fort is open year round except for New Years Day, Thanksgiving and Christmas Day. Check their website for pricing and info.
Tip: If you plan to walk over to Canada , you will need your passport and if I remember correctly you have to pay $1 or $2 to get back into the U.S.
Some of our Favorite Travel Products:
---
Check out some of our other favorite destinations:
Discover the Amazing History of Lincoln, New Mexico
f you are looking for great food, deep history and you love the outdoors, then you need to visit Durham, North Carolina.
Have you ever wanted to take a river cruise? Why not think about Touring the Rhine Getaway with Viking River Cruise.
The city of Basel Switzerland is full of quaint shops, colorful houses and beautiful cobblestone streets.