3J Farms – Grain Silo AirBNB in Blanchard Oklahoma
Have you ever wanted to experience the freedom of living off-the-grid? 3J Farms Grain Silo AirBnB in Blanchard, Oklahoma offers just that. Located on a 30 acre farmstead and surrounded by rolling hills and acres of farmland, this unique airbnb is perfect for those looking for an escape from the hustle and bustle of everyday life. Check out their website.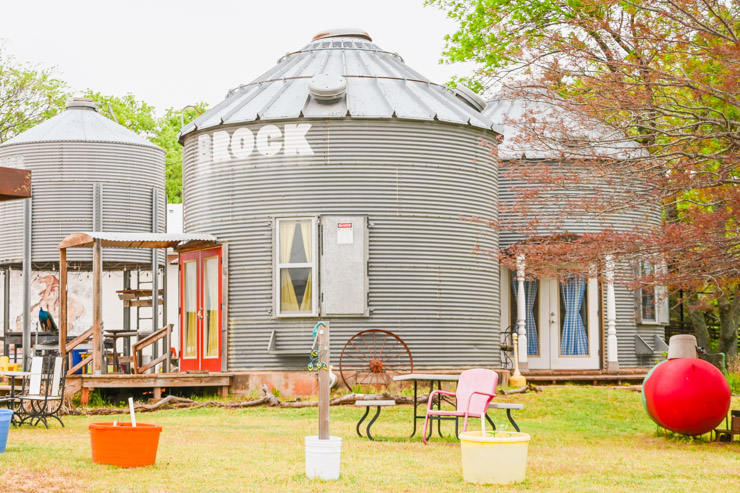 Tired of city noise and overcrowded streets? This grain silo turned airbnb provides a rustic getaway like no other! With two bedrooms, one bathroom, a kitchenette stocked with amenities, as well as outdoor seating areas equipped with grills and fire pits – there's something here for everyone who wants to relax without leaving the comfort of home behind.
So if it's time to unplug and explore the beauty of nature while still having all the comforts of home, then consider booking your stay at 3J Farms Grain Silo Airbnb in Blanchard Oklahoma. You won't regret it!
Overview Of 3j Farms
Welcome to 3J Farms in Blanchard, Oklahoma! Their farm is a unique place where you can experience beautiful sunsets and starry nights while staying in comfort. They've got an amazing grain silo Airbnb that's been converted into the perfect getaway spot for those who are looking for something different. Whether you're traveling alone or with friends, our rustic-style accommodation will provide all the amenities needed for an unforgettable stay.
Their property offers plenty of outdoor activities, including hiking, bird watching, outdoor patio games, hanging out with the cows, and more. There's also a fire pit area where guests can gather around and enjoy s'mores under the stars. Inside the Silo Room you'll find a refrigerator & microwave, as well as comfortable seating and bedding areas to relax after exploring our land. I can't forget to mention the wide selection of coffee pods and creamers to choose from! 3J Farms was rated #2 most affordable and must visit AIRBNB'S in the U.S. in 2023.
Now let's take a look at the Peacock Room – their Peacock Room provides a truly luxurious lodging experience fit for royalty!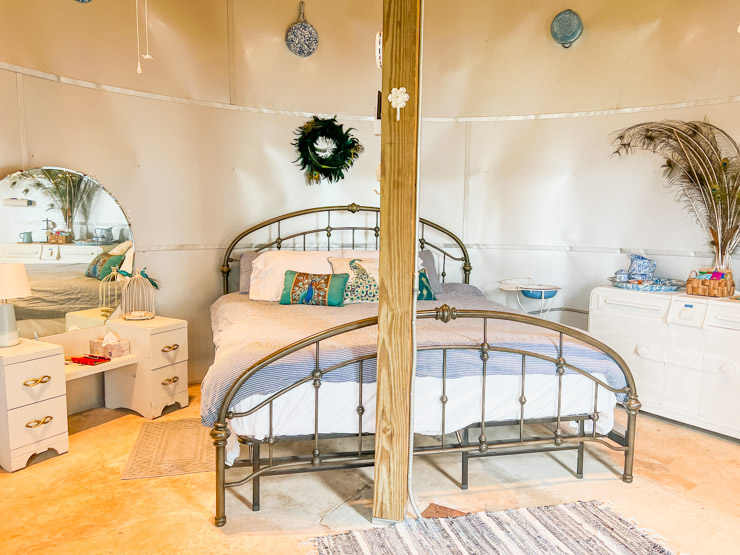 Staying In The Peacock Room
At 3J Farms, guests have the opportunity to stay in some of the most unique spaces available on Airbnb. With more than 10 million listings worldwide and over 4 million guest arrivals every year, it is no surprise that 3J Farms stands out as a one-of-a-kind destination for visitors seeking an escape from their daily lives.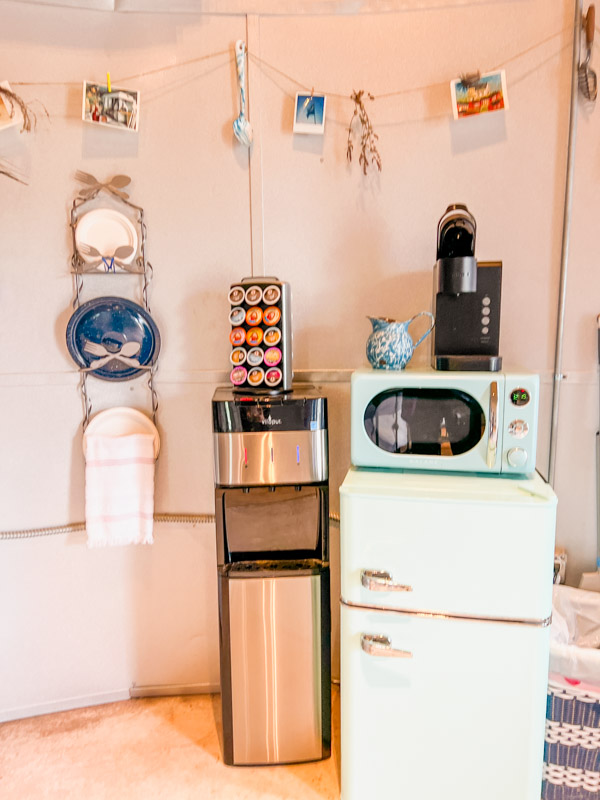 The Peacock Room at 3J Farms offers an unforgettable experience filled with rustic charm and modern comforts. The cozy grain silo features a plush king size bed, a small sitting area with a couch, dining table, refrigerator and microwave, and private shared bathroom – all nestled within a fully insulated grain silo with heating and air. Guests can kick back and relax while watching the sunset through two large windows or step outside to take in views of rolling hills or wandering livestock.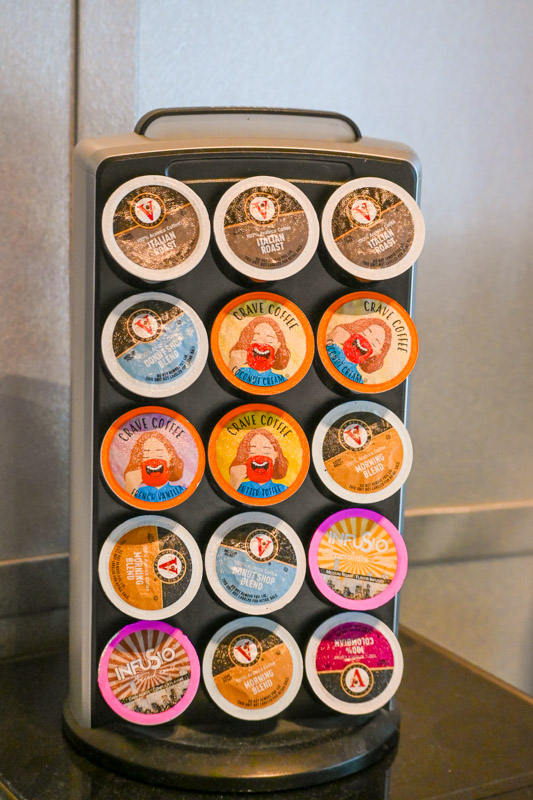 The room offers a Keurig style coffee maker with plenty of k-cups, creamer and a few snacks in case you are hungry. There is also a small fridge and a microwave.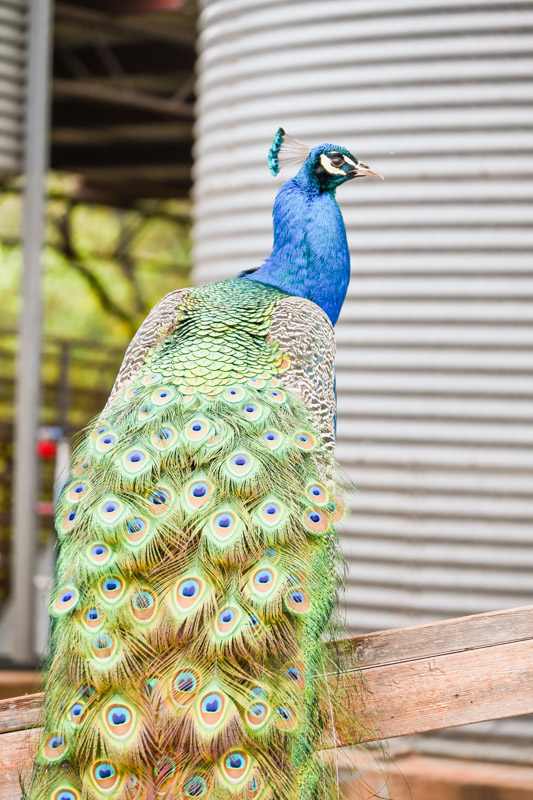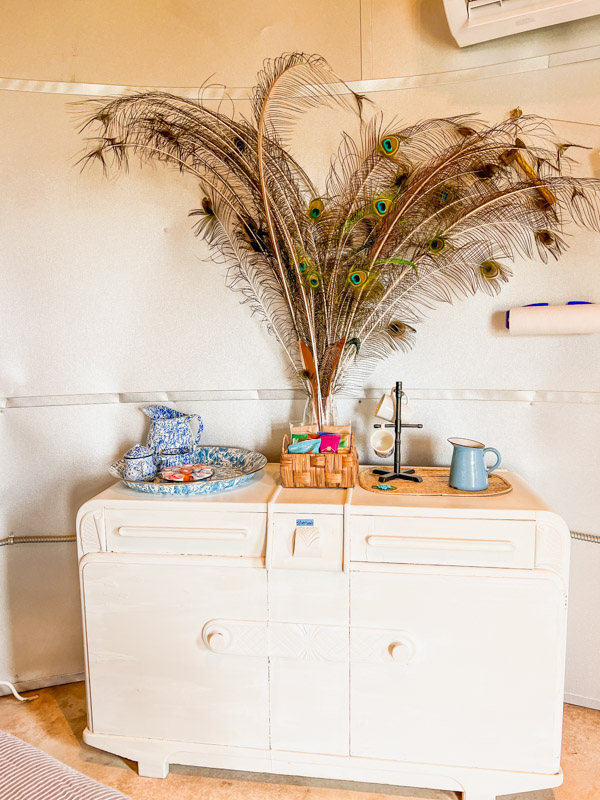 Listen to the cows moo and the roosters crow. I love the sounds of nature and being on a farm. Whether you're interested in exploring nature by day or gathering around campfires under starry skies come nightfall, this is certainly an adventure like no other! By staying at 3J Farms, guests will be able to make memories that will last them a lifetime – so don't miss out on this unique Oklahoma gem!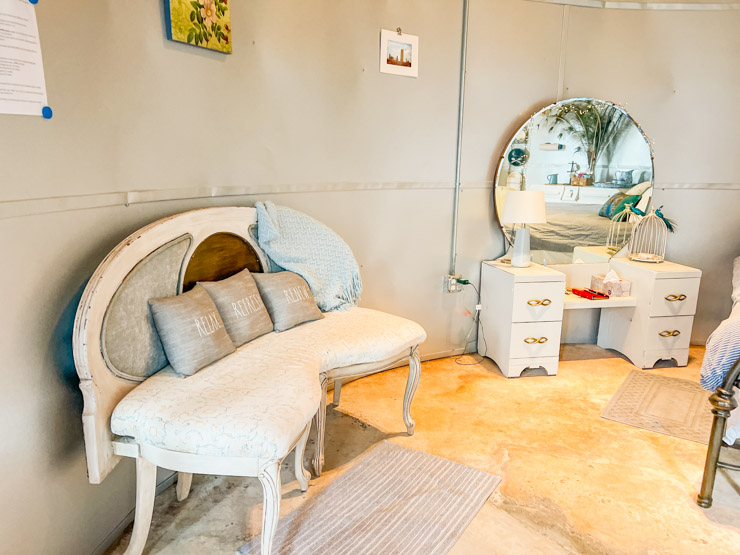 I love the little table and chairs next to the room. This is where I actually sat and wrote this post while watching the cows from afar.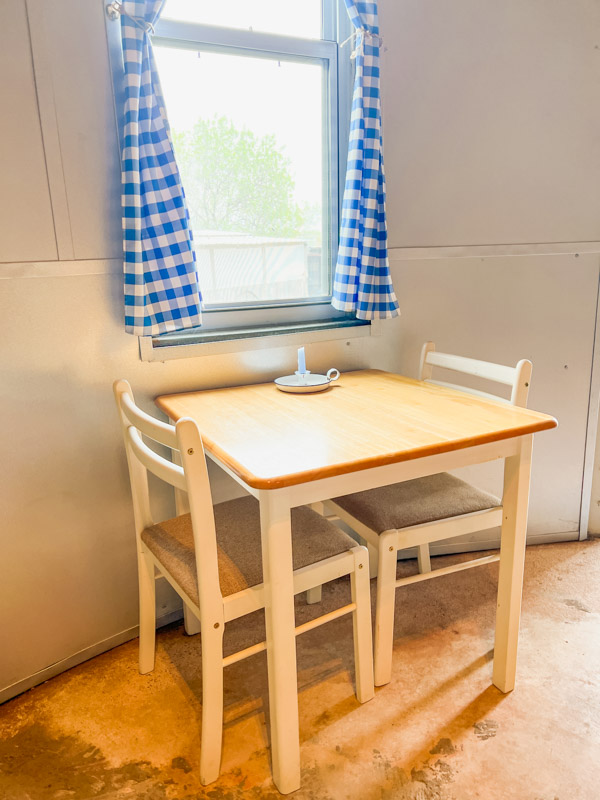 Tip: If you can travel during the week, thats when you want to book. It will be less crowded and more quiet. Weekends seem to book up really fast. Even if you only have one night to book, it's totally worth it and you won't be disappointed. The peacock room is perfect for couples wanting to get away as it has a king size bed. BOOK YOUR STAY.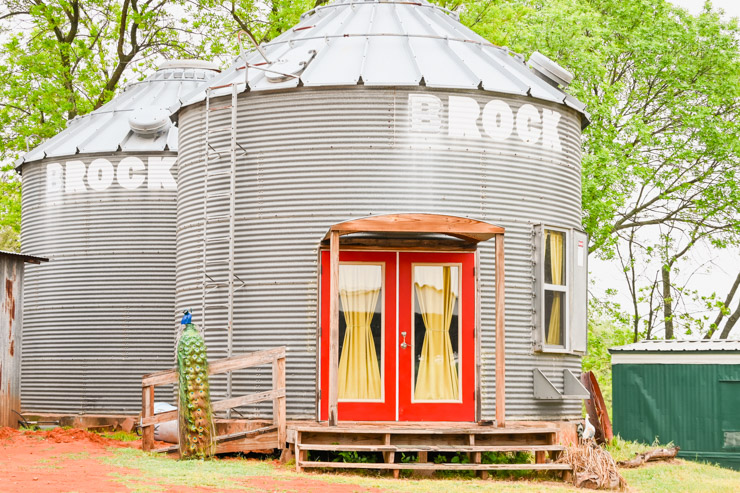 Staying In The Chicken Coop Room
If you're looking for a unique and offbeat vacation, the Chicken Coop Room at 3J Farms Grain Silo Airbnb in Blanchard Oklahoma is sure to be an unforgettable experience. As soon as you open the door, the rustic yet modern charm will draw you in. All dressed in the warm colors of their resident rooster. Plan for a comfortable private room that includes a twin size bed with a twin pop up trundle (sleeps 2), shared bathroom, and kitchen. Have a relaxing stay with opportunities to roam the farm while looking for resident rooster.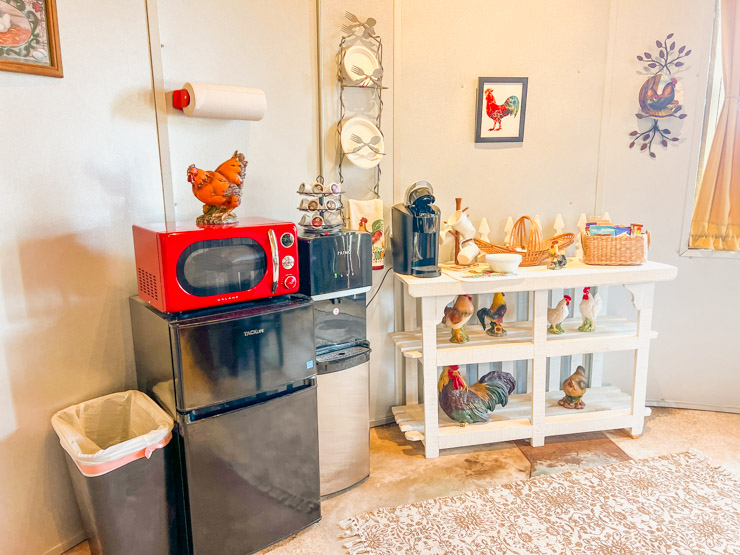 The best part about this stay is that it offers complete privacy while still being surrounded by nature. You'll have access to miles of farmland. And when night falls, star gazing on the patio deck provides an incredible show of twinkling stars above.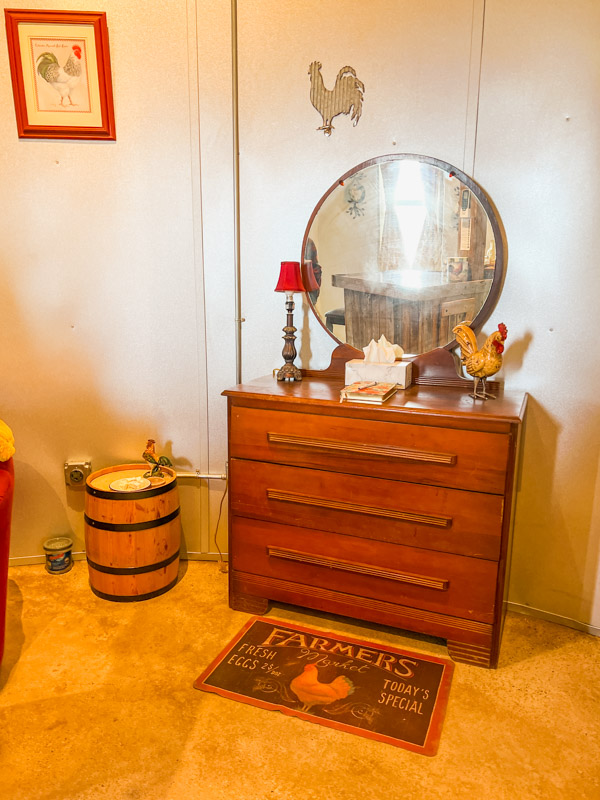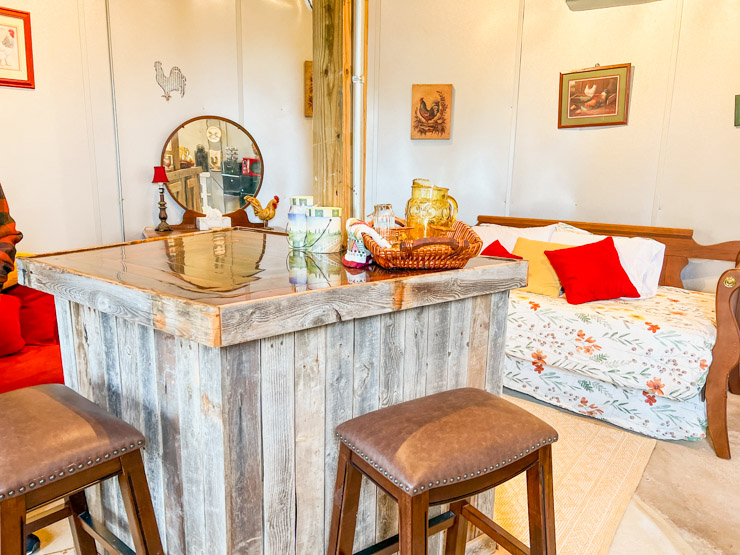 It goes without saying that staying here is like no other lodging option out there. If peace, serenity and adventure are what you crave then make 3J Farms Grain Silo Airbnb in Blanchard Oklahoma your next destination – you won't regret it! From long days exploring outdoors to peaceful nights spent indoors; It's guaranteed to be a memorable escape from everyday life. BOOK YOUR STAY.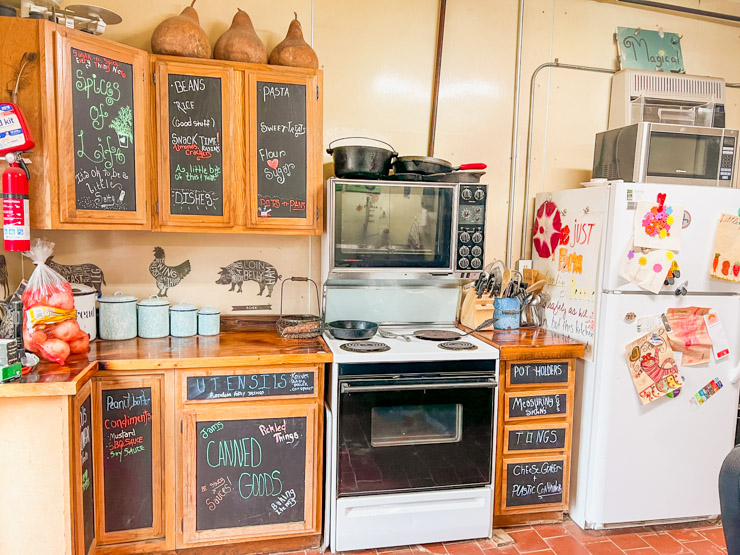 Sharing Communal Space
If you are staying in one of the two silos you will have a shared communal space. In the building next to the Chicken Coop House is a stocked kitchen with a family style table as well as a washer and dryer. The kitchen even has some spices that you can use if you cook.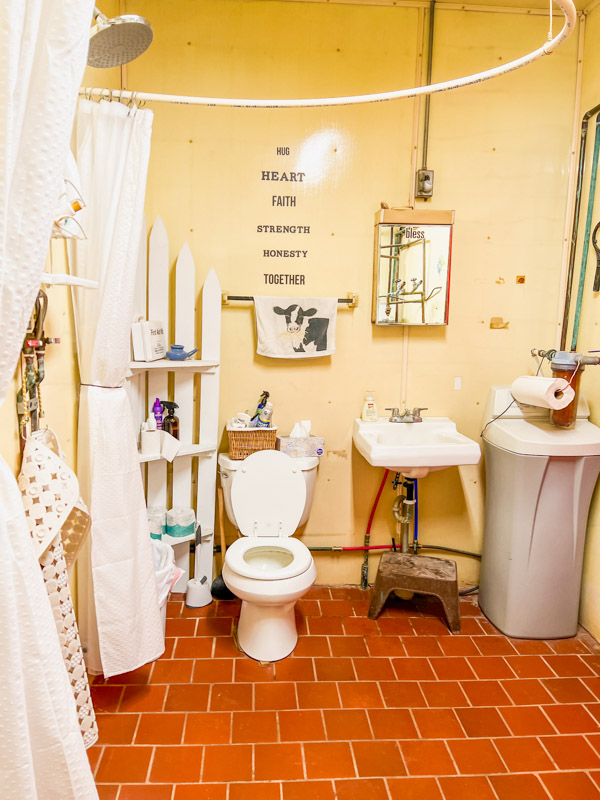 There is also a shared bathroom and shower that has a door with a lock for privacy.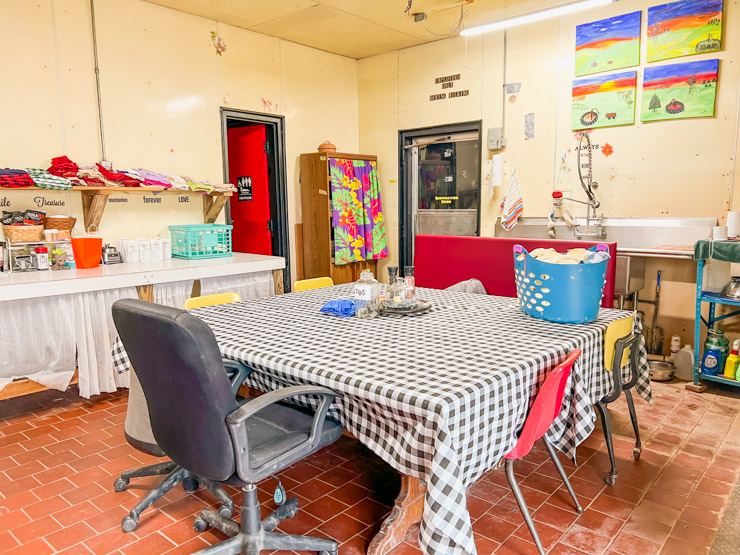 We thought this was a great use of space and a great way to meet others. There wasn't anyone else staying there while we are there.
Activities On The Farm
At 3J Farms in Blanchard, Oklahoma you can experience a unique staycation. Enjoy the fresh country air and explore acres of farmland with plenty to do! Marvel at the beauty of Dwayne the peacock who frequents both houses. We here he likes to look at his reflection in the doors and marvel at himself lol.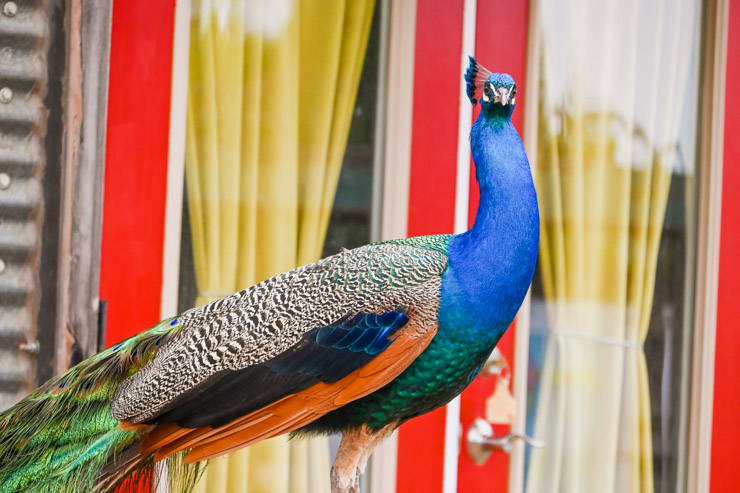 Walk the farm, listen for the cows, guineas, chickens and Dwayne, and all the farm sounds that make this place special and welcoming. This is a working farm, so expect unexpected farm activities. There were lots of baby cows on the farm during our stay.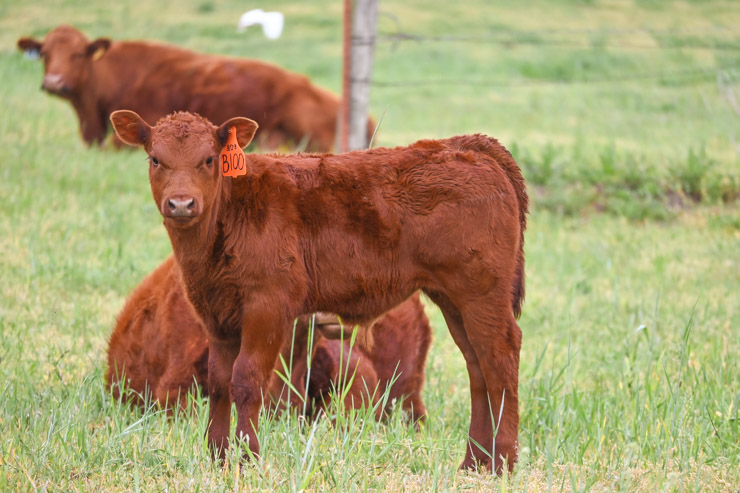 There is no wifi or television here. This is place is meant for total relaxation and soaking up nature. I will mention that we have T-mobile phone service and we had plenty of service to mobile hot spot with my laptop when needed. With so much fun to be had here, it's no surprise why many come back time after time!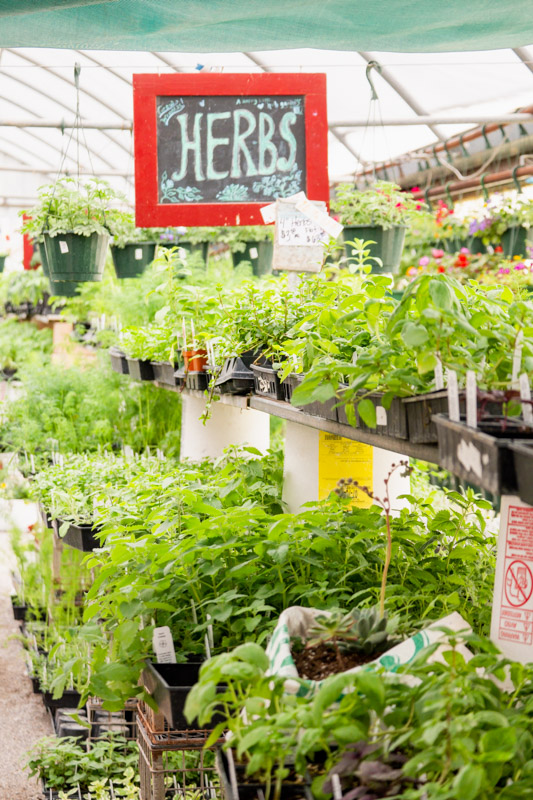 Purchasing Grass Fed Meat And Plants At 3J Farms
The 3J Farms Grain Silo Airbnb in Blanchard, Oklahoma offers more than just a unique experience. Nestled on the outskirts of town lies an oasis for all your agriculturally-minded desires – including the opportunity to purchase grass fed meat and plants!
Get cattle are pasture-raised on 100% grass made with all the premium cuts. No hormones or steroids. 
Get your order delivered right to your door.
FREE on orders of $100 or more
65 mile radius of Blanchard, OK.
Delivery 5 days a week Sundays – Thursdays.*
When adding an item to your shopping cart look for "How to Get it" and enter your delivery address before you can add it to your cart.
At checkout look for "How To Get It",  select edit, and choose a date.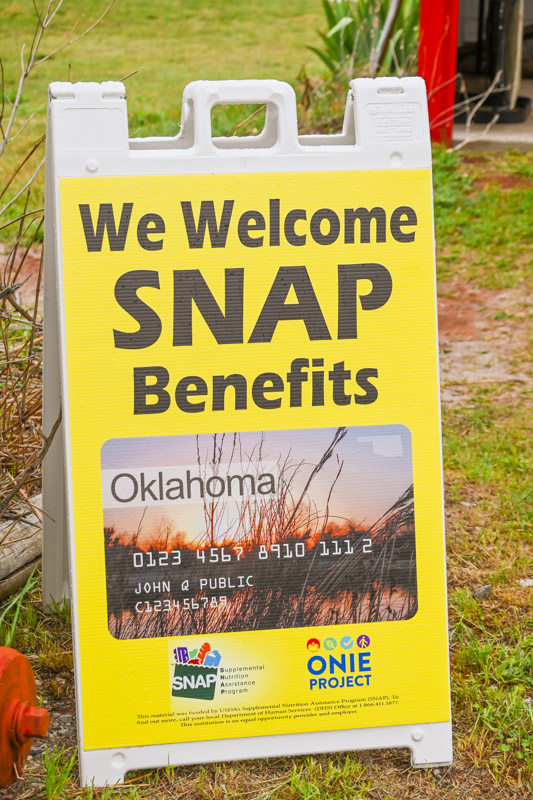 3J Farms has a huge greenhouse where you can shop their selection of annuals, perennials, vegetable starts, hanging baskets, and designer patio pots. Plus gardening soils too. Best of all they do take SNAP benefits.
Freshly harvested produce that tastes like home-grown goodness
Delicious cuts of locally sourced grass-fed beef
A variety of seasonal vegetables grown without herbicides or pesticides
Expert advice from experienced farmers who know their stuff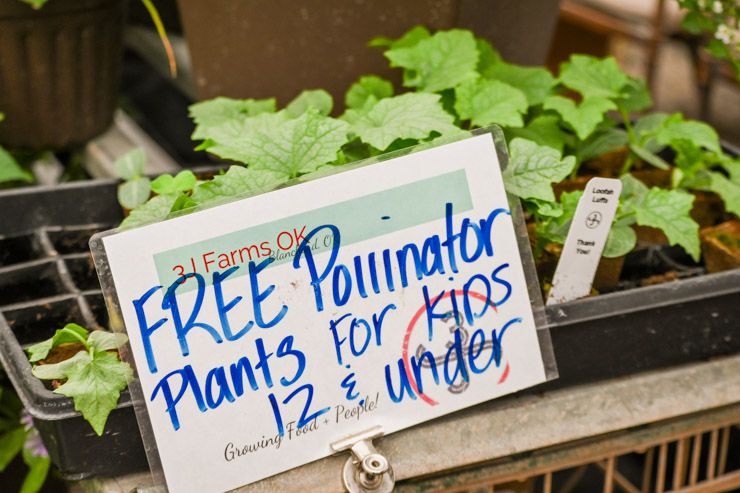 You don't have to stay on the property to shop. All guests are welcome. Bring out the kids. Kids 12 and under and take home a free pollinator plant.
These offerings make 3J Farms a perfect destination for anyone looking to add some farm freshness into their diet. So come visit today and start living life with real food for real flavor!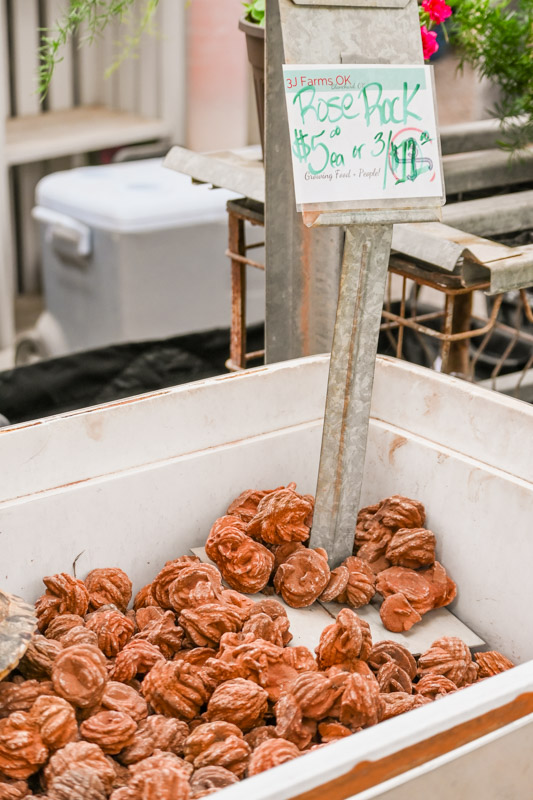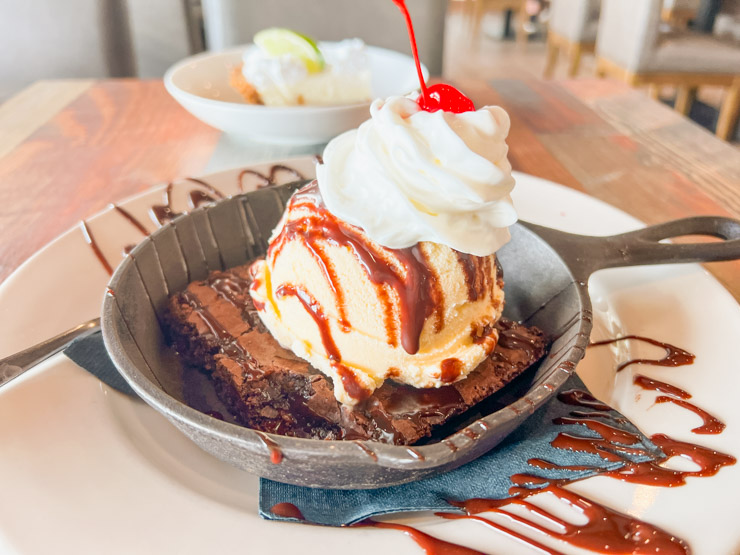 Where To Eat Nearby
When staying at the 3J Farms Grain Silo Airbnb in Blanchard, Oklahoma, guests have an abundance of food options to choose from. Whether it's a classic American diner experience or something more exotic, there are plenty of places around to satisfy any craving.
The Winter Creek Golf & Country Club isn't just for golfing. Here, at the 19th Hole Restaurant, you can enjoy a casual sit down dinner. They offer daily specials and their desserts are absolutely delicious. I recommend the brownie sundae.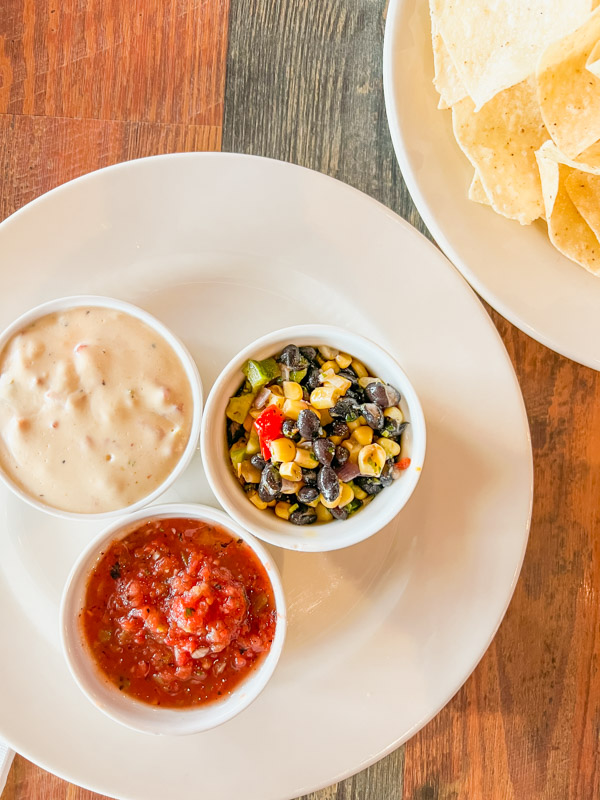 Blanchard and Chickasha are only about 15 miles away. Both towns have plenty of eating options to choose from.
Shopping Opportunities In The Area
Visitors to Blanchard can find plenty of shopping opportunities in the area. The town is home to several independent stores, offering everything from apparel and accessories to housewares and gifts. There's also a grocery store that provides shoppers with quality produce, meats, dairy products, and much more. For those who are looking for something special or hard-to-find items, there's also an antique stores just minutes away.
Plus, if you're looking for unique decorations for your living space then a trip to one of the local art galleries will provide some wonderful pieces of artwork. Finally, the nearby farmers' market has lots of fresh fruits and vegetables as well as locally made jams and jellies.
Whether it's everyday essentials or a unique piece of art that catches your eye – Blanchard has plenty of shopping options available. From here travelers can easily explore all the great local attractions and entertainment this quaint town has to offer.
Tips For Making The Most Of Your Stay
Making the most of your stay at the 3J Farms grain silo Airbnb in Blanchard, Oklahoma can be an empowering experience. To ensure you get the full benefit from this unique destination, here are some tips to make your trip unforgettable:
First, take advantage of all the outdoor recreation that surrounds you. From hiking, bird watching, and star-gazing, a wide variety of activities await. The beautiful scenery makes for a perfect backdrop for any activity. If possible, bring bikes or kayaks so you can explore more of the area's natural beauty.
Second, don't forget to enjoy some local cuisine while you're there. Oklahoma is known for its delicious barbecue and country-style cooking. Don't miss out on these specialties as they will add flavor to your trip! Also keep an eye out for locally grown produce—the fresher ingredients offer unbeatable taste.
Finally, plan ahead if you want to do something specific during your stay. Whether it's visiting a nearby winery or taking a scenic drive through the countryside, making sure everything runs smoothly will help make your visit even more enjoyable. This way, you won't have to worry about missing anything important and can instead focus on just having fun!
Conclusion
If you're looking for a unique and memorable experience, 3J Farms in Blanchard Oklahoma is definitely worth the visit. Not only will you get to stay in one of their cozy Airbnb rooms, but there's plenty to explore on the property too. From grass-fed meat and plants to nearby attractions and entertainment, every visitor can make their own adventure that they'll never forget.
No matter what brings you to this part of Oklahoma, don't miss out on this special opportunity! With so much to see and do around the farm, it's an ideal escape from everyday life. Whether you stay in the Peacock Room or Chicken Coop room, I guarantee your time at 3J Farms will be unforgettable. Plus, with all the local eateries and shops near by, you won't have any trouble finding something fun to do after exploring the grounds.
So if you're looking for a truly memorable vacation destination where you can immerse yourself in nature while still having access to city amenities – then look no further than 3J Farms! You owe it to yourself to take advantage of this once-in-a-lifetime chance – trust me!
More Places to Visit in Oklahoma
FOLLOW US ON SOCIAL MEDIA
Don't forget to invite your friend's to our Facebook groups! We would also love to see your vacation pictures!