Best Birthday Destinations To Visit Around The World
Birthdays are a time to reflect on the past, celebrate the present and look forward to the future. As an individual or group of friends searching for unique destinations to travel to in order to make special memories, there is no limit to what can be discovered. From tropical paradises in South America and Asia, to lush mountain ranges of Europe and North America – every corner of this earth has something special waiting to be explored. In this article we will explore some of the best birthday destinations around the world that provide unparalleled experiences for travelers seeking adventure and relaxation alike.
The first destination one may consider visiting on their birthday is Rio de Janeiro in Brazil. This vibrant city offers everything from beautiful beaches with crystal clear waters, stunning views of Sugarloaf Mountain, as well as nightlife that goes into the early hours of morning. With its lively atmosphere it is easy to understand why it was chosen as host city for many international sporting events such as 2016 Olympic Games.
Another great option for those looking for a more relaxed environment would be Bali in Indonesia. Known as 'the Island of Gods' due to its plethora of spiritual sites where individuals can go meditate or take part in yoga classes; Bali also boasts pristine white sand beaches, amazing scuba diving spots and picturesque rice terraces which offer visitors incredible sights during treks through local villages – providing serenity amidst natural beauty surrounded by kind locals ready to share stories about their culture. Take a look at these birthday destinations and let us know which one is at the top of your list.
What To Consider When Choosing Your Birthday Destinations
When deciding on a birthday destination, it is important to consider several factors. The type of activities one wishes to experience during their trip should be taken into account. For example, if the traveler desires an action-packed itinerary full of sightseeing and adventure, they may opt for a bustling city like New York City. On the other hand, someone who seeks more peaceful surroundings could choose a beach location or mountainous area. Additionally, budget plays an important role when choosing a destination; researching prices beforehand can help travelers stick within their means while still enjoying the places they visit.
Climate also needs to be considered when planning a birthday getaway. If traveling in winter months, certain countries will have extreme weather conditions that are not suitable for vacationing. Likewise, some destinations may be too hot during summertime due to high temperatures and humidity levels making them uncomfortable for visitors. Therefore, selecting appropriate times of year based on climate preference is essential before booking tickets and accommodation.
The time frame available for travel also dictates where one might go for celebrating birthdays away from home. Usually shorter trips mean nearby locations as opposed to international ones; however with proper research any place can become accessible regardless of how far away it lies geographically speaking. It is thus recommended that travelers assess all these components prior to embarking on their journey so they can make informed decisions regarding which are the best birthday destinations around the world to suit their individual needs and interests.
Great Ideas For All Birthday Destinations Budgets
Regardless of budget, there are many exciting birthday destinations around the world to consider for the perfect birthday celebration. From iconic cities such as New York City to cheaper options in Central America and Asia, travelers can find a number of attractive vacation spots that provide an unforgettable experience.
For those with larger budgets, visiting one-of-a-kind places like Tokyo or Dubai is sure to make any special day even more memorable. Spending time exploring these unique locations provides plenty of opportunities for sightseeing and trying new experiences. In addition, luxurious accommodations take the stress out of planning where to stay so travelers can focus on their birthday fun.
On the other hand, those who have smaller budgets do not need to miss out on having a great holiday. By doing some research before booking flights and hotels, it is possible to save money while still enjoying a fantastic trip away. Popular tropical islands such as Koh Lanta in Thailand offer stunning beaches at affordable prices—perfect for celebrating a milestone birthday!
No matter what size wallet you're working with, it is possible to find amazing birthday destinations for every budget that will create lifelong memories for a special birthday celebration.
Luxury Birthday Destinations
The idea of luxury destinations has become synonymous with escape and freedom. From the pristine white-sand beaches of Bali to the bustling New York City life, there are countless options for those seeking a luxurious getaway. Whether one seeks adventure or relaxation, these luxury destinations offer something special that is sure to make any vacation extraordinary.
New York City is one of the most popular luxury destination spots in the world. With its iconic skyscrapers, vibrant culture, and endless array of activities, it's no surprise that this metropolitan paradise draws thousands upon thousands each year from all over the globe. Visitors can explore everything from high-end boutiques on Fifth Avenue to Broadway shows in Times Square —all while taking in some amazing views along the way. Accommodations range from five-star hotels overlooking Central Park to cozy Airbnb spots tucked away in charming neighborhoods like Greenwich Village or Williamsburg. In fact, the city has great gifting options, too. You can make the trip extra special by getting an artisan-designed birthday bouquet at a florist, or some tasty snacks, or even a memento from the city. 
For those looking for an even more luxurious experience abroad, look no further than Dubai in United Arab Emirates (UAE). This cosmopolitan city offers something for everyone—from shopping malls featuring designer brands to beautiful desert landscapes perfect for horseback riding or camel safaris. For adrenaline seekers, there's skydiving over Palm Jumeirah Island and skiing at Ski Dubai as well! Luxury accommodations abound here too; visitors can stay at beachfront resorts boasting incredible amenities such as private pools and spas or book a suite at one of many prestigious hotels offering breathtaking skyline views.
No matter where your travels take you around the world, you will be able to find a luxury destination that suits your every need. From stunning sandy shores to fast-paced cities filled with history and character—the possibilities are truly limitless when exploring these idyllic escapes!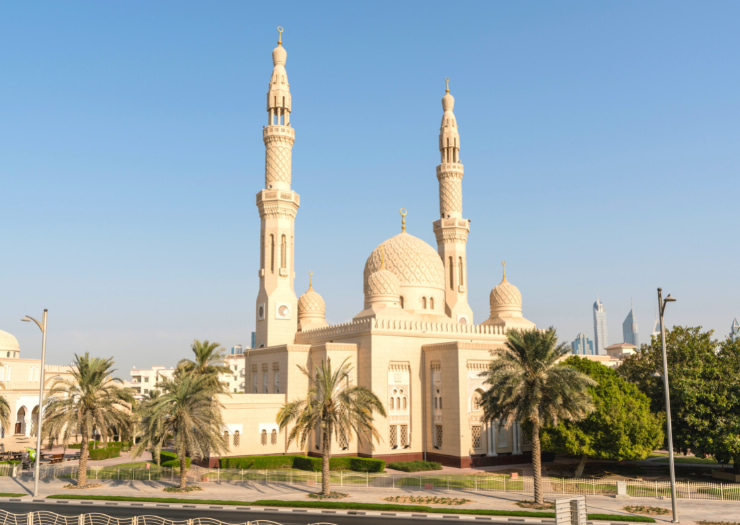 Cultural Cities
Transitioning from luxury destinations, cultural cities around the world provide a unique experience for birthdays. From bustling metropolises to quaint towns in Europe and Asia, there are plenty of options when it comes to celebrating one's special day abroad.
One such destination is Boston Mass. Check out historical sites like the Freedom Trail, Boston Commons and The Boston Harbor. Check the schedule for the Boston Pops and Boston Symphony Orchestra as well as the many theatrical performances or music concerts at the Hatch Memorial Shell for visitors who wish to make their birthday night even more special.
Other popular cultural cities include:
Rome – Explore iconic monuments like the Colosseum and Roman Forum as well as nearby regions like Tuscany
Paris – Visit the Eiffel Tower at dusk or stroll along Champs Élysées while enjoying some French cuisine
London – Take a tour around Buckingham Palace before heading off to West End theatres and pubs.
Tokyo – Enjoy traditional Japanese gastronomy while exploring vibrant neighborhoods like Harajuku and Shibuya
Beijing – Wander through ancient alleyways known as hutongs before visiting historical sites like Tiananmen Square
Bangkok – Tour Phuket Island by boat during the day and explore Khao San Road's markets at night
Cultural cities give travelers opportunities to discover new places while having fun on their birthday. With plenty of landmarks and diverse cuisines available throughout these global hubs, guests can enjoy both sightseeing tours and local delicacies without fail!
Beach Getaways
For those seeking a twist on the traditional birthday celebration, beach getaways offer an ideal escape. From Florida to the Caribbean, travelers can find beaches of all types and sizes that are sure to make any birthday special.
The Caribbean Islands provide some of the best beach experiences in the world with breathtaking views, crystal-clear waters, white sandy shores and year-round sunshine. Whether you're looking for relaxation or adventure, there is something for everyone in this paradise. For example, Aruba offers some of the most popular spots for swimming and snorkeling while Barbados has plenty of options for diving and surfing. The Dominican Republic provides a unique combination of both activities as well as luxury resorts where visitors can enjoy spa treatments and five star dining.
No matter which destination you choose, beach getaways are sure to be memorable ones full of fun activities and warm memories that will last long after your birthday celebration ends. With so much beauty just waiting to be explored it's no wonder why these islands remain one of the top destinations when planning a special trip away from home. So if you're looking for a way to add some extra excitement to your next birthdays treat yourself by taking advantage of what these amazing places have to offer!
Adventure Hotspots
The world is a playground of opportunity, and adventure hotspots are the ultimate destination for those with an intrepid spirit. Whether it's hiking to the summit of Kilimanjaro or exploring the depths of the Amazon Rainforest, these exciting locations provide unforgettable experiences that will be cherished forever. From Seattle to Hong Kong, here are some of the best adventure hotspots around the globe:
Washington State has some great sites to see. Adventure awaits you at Mount Rainier National park from waterfalls, amazing hikes, meadows and incredible sunrises this is one of the top places to visit in the Pacific Northwest for adventures outdoors. In Downtown Seattle you should check out the Seattle Glassblowing studio. You can watch them or even take beginner lessons. Check out some cool history of Seattle with the Beneath the Streets tour that takes you to sites above and below the street.
Hong Kong is another great option for travelers seeking thrills and excitement. Here you can find everything from serene nature hikes along hillsides dotted with temples to thrilling outdoor activities like rock-climbing and bungee jumping. A city full of surprises awaits, where ancient traditions meet modernity at every turn.
Adventure awaits wherever one travels; whether near or far they can always find ways to challenge themselves while discovering new cultures and ways of life. These spots offer just a glimpse into what this vast planet has to offer – but don't take our word for it – go out there and see it all!
Family-Friendly Locations
When it comes to planning a family-friendly getaway for your birthday, there are several options throughout the world. New York City is one of the most popular destinations for families with young children. The city offers lots of activities and attractions that are suitable for kids of all ages from interactive museums to Broadway shows. In addition, many hotels in the area offer special packages tailored towards families such as discounted rates or meal plans.
For those looking to enjoy some sun and sand on their birthday, Cancun in Mexico has plenty of resorts catering specifically to families. There are numerous beaches along the Caribbean coast where you can relax under an umbrella while enjoying views of the crystal clear waters. For entertainment, there is something for everyone including theme parks and water sports. Plus, you can find great deals on flights and accommodations during certain times of year which makes this a budget-friendly option as well.
Finally, Iceland also provides a unique experience that appeals to both parents and children alike. Exploring geysers, glaciers, lava fields and black sand beaches will make any birthday memorable. Additionally, there are guided tours available so you can see the best sites without getting overwhelmed by logistics or large crowds. From whale watching excursions to relaxing baths at natural hot springs – Iceland truly has something for everyone making it an ideal destination for a family vacation celebrating your birthday!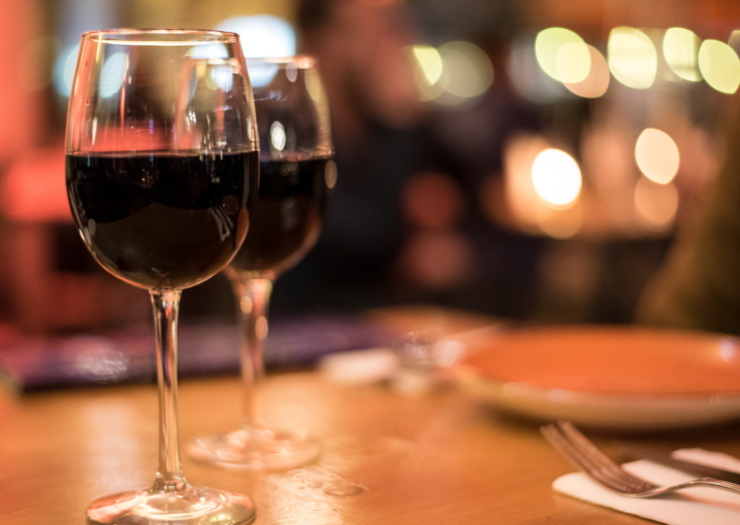 Romantic Retreats
Imagining a romantic retreat evokes feelings of warmth and serenity. With so many beautiful destinations around the world, it can be difficult to decide which one is best for celebrating an unforgettable birthday. Toronto, with its iconic skyline, sweeping views of the harbourfront, and endless cultural attractions, is one such destination that offers couples a chance at romance amidst vibrant energy.
The city's renowned rooftop bars offer breathtaking vistas from atop high-rise buildings, enabling those looking for some alone time to share an intimate moment while taking in panoramic views of Manhattan lit up against the night sky. The Empire State Building also affords visitors stunning 360-degree perspectives of the Big Apple by day or by night. Couples may even choose to take a stroll through Central Park and enjoy alfresco dining experiences under twinkling stars or in cozy cafés tucked away among lush foliage.
Go on a morning Bike Tour of the Islands in Toronto with that special someone, explore the Gothic castle at Casa Loma or enjoy a picnic at Trinity Bellwoods park (Mad even easier by the Farmer's Market they have on Tuesdays in the summer!). Enjoy a romantic dinner cruise on the Harbour or waterfront restaurants nearby. There are so many beautiful sites to explore in Toronto you really can't go wrong with this destination.
Ski Resorts
Ski resorts offer winter visitors the opportunity to experience a variety of recreational activities amidst breathtaking scenery. From the sweeping hillsides at Lake Tahoe to the grandeur of Aspen, ski resorts provide an array of options for those seeking adrenaline-filled adventures. With well-maintained trails and modern amenities such as heated chairlifts and cozy lodges, skiers can be sure that their time on the slopes will be filled with fun and excitement.
For those who are looking to take advantage of great skiing opportunities without having to leave home, numerous ski areas in California offer plenty of terrain suitable for all levels of ability. Whether you're just getting started or want to challenge yourself on some advanced runs, there is something available for everyone within driving distance from Sacramento. Additionally, many Tahoe ski areas have expanded their offerings beyond downhill skiing, including so much more all year long.
When it comes to luxury ski vacations, no destination compares to Aspen. This internationally renowned resort area offers an array of activities for every level of adventurer—from beginner skiers eager to tackle its groomed bunny slopes to experts ready to explore its legendary steeps and powder bowls. In addition to world-class skiing, accommodations here range from charming bed & breakfasts tucked away in old mining towns to upscale five star hotels located near downtown Aspen. No matter what kind of mountain getaway you're after, you'll find exactly what you need at one—or more—of these awe-inspiring ski resorts around the world.
Tropical Islands
Tropical islands offer a great escape for those looking to celebrate their birthday in style, with exotic beaches and stunning views. From the Caribbean Islands of Puerto Rico or Jamaica to the Pacific Islands of Fiji or Tahiti, there is something special about taking your celebration abroad. A vacation on a tropical island can be an unforgettable experience — perfect for celebrating life!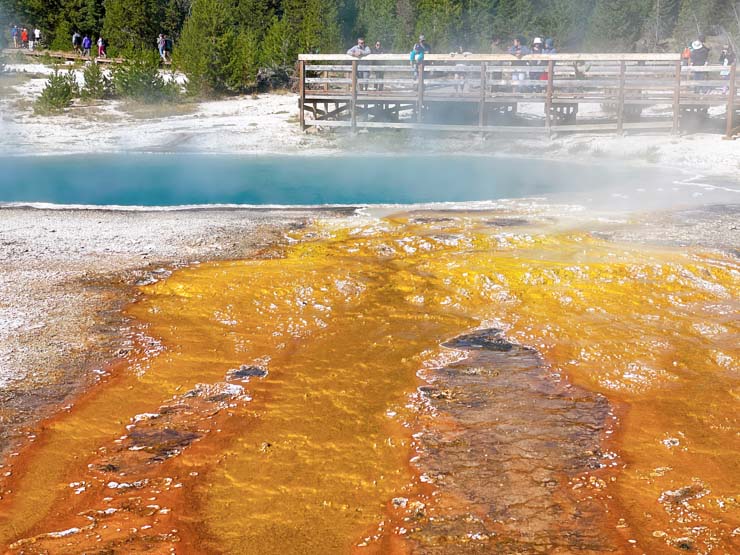 National Parks & Wildlife Sanctuaries
From the turquoise waters of tropical islands to the expansive landscapes and exotic wildlife found in national parks, there are few places more breathtaking than our planet's natural wonders. A trip to a national park or wildlife sanctuary is an unforgettable experience that will leave you with memories that last a lifetime. An astonishingly powerful force can be felt when one immerses themselves among nature's beauty.
For those craving exploration, adventure, and discovery, embarking on a journey through one of these majestic spaces offers boundless opportunities for all types of travelers from photographers to hikers. Whether it's visiting African safaris, exploring the Amazon rainforest, or hiking at Yosemite National Park, every corner of this world has something special to offer. From viewing rare species like wildebeest, tigers and gorillas to spotting bald eagles soaring above mountain peaks; nothing compares to witnessing first-hand some of nature's most spectacular sights in their purest form—undisturbed by human industry.
When planning your next getaway destination look no further than these awe inspiring havens as they provide countless chances to unplug from everyday life and explore the outdoors together with family & friends while also giving back to preserving these incredible environments for generations to come. With infinite possibilities around each turn enjoy discovering new cultures, plants & animals unique only to their surroundings – offering unparalleled experiences that unlock true freedom!
Historical Sites & Monuments
From ancient ruins to grand palaces, history is scattered across the world in places that are memorable and awe-inspiring. Visiting historical sites can be a great way to spend a birthday abroad. Here are some of the best birthday destinations for those looking to explore:
Angkor Wat Temple Complex – Cambodia
The Great Wall of China – Beijing
Machu Picchu – Peru
Taj Mahal – India
Angkor Wat Temple Complex in Siem Reap, Cambodia, is one of the most famous archaeological sites in Southeast Asia and a popular destination for travelers from around the world. Built between 1113 and 1150 AD by King Suryavarman II as his state temple and capital city, this sprawling complex covers an area greater than 200 hectares with thousands of structures including temples, shrines, galleries, gopuras (gateways), ponds, reservoirs and many other features. Visitors often marvel at its beauty and complexity while exploring these impressive ruins.
The Great Wall of China stretches over 6300 kilometers through northern China along hillsides and mountainside terrain making it easily visible on satellite imagery today. This immense structure was built over 2000 years ago under numerous dynasties as a fortification against invasion. A visit here will offer breathtaking views of Huangyaguan Pass, Jiumenzhai Tower or Mutianyu section among others plus plenty of opportunities to purchase souvenirs such as silk scarves or handmade pottery items typically found at local markets near each site entrance gate.
Machu Picchu located high in the Peruvian Andes Mountains is another important cultural landmark associated with Incan civilization dating back almost 500 years ago when it served as an estate of Emperor Pachacuti who reigned during 1438–1471 AD period according to archeological records discovered in 1930s by Hiram Bingham III after multiple expeditions into remote jungle regions searching for lost cities mentioned by Spanish chroniclers writing about 16th century conquests into South America's interior lands stretching from modern day Colombia down towards Argentina's Patagonia region . Today visitors come from all corners of planet Earth seeking out mystery stories behind this iconic fortress perched atop steep mountain ridges overlooking Urubamba Valley below which provides spectacular panoramic vistas even before entering main gates greeted by colorful stone terrace walls sculpted centuries earlier rising up above sea level reaching dizzying heights thanks to ingenuity employed by pre Columbian architects using only primitive tools available then without any help from metal tools or pulleys like used nowadays thus making visit unforgettable experience not soon forgotten!
Finally, no birthday destinations list would be complete without mentioning the iconic Taj Mahal located Agra India where Mughal emperor Shah Jahan commissioned building this white marble mausoleum dedicated to memory deceased wife Mumtaz Mahal whose name means "jewel palace" symbolizing love forever immortalized throughout ages reminding generations come what matters most human existence lasting beyond limits physical bodies impose upon us mere mortals striving achieve something eternal ourselves regardless how brief moments life turn out being remembered after passing away due splendid efforts exerted our ancestors leaving indelible mark collective conscience shared understanding universal values connecting everyone alive despite differences both large small unifying humanity common bonds span continents oceans seas bringing closer together nations distant neighbors once seemed so far apart yet now within reach visiting amazing venues dotting landscape inspiring dreams coming true enjoying festivities remember significant anniversaries celebrate joyous occasions remembering birthdays special trips fondly long afterwards marking milestones meaningful ways creating memories last lifetime!
Cruises & Boat Tours
The transition from historical sites and monuments to cruises and boat tours brings us closer to the idea of freedom than ever before. These birthday destinations provide a unique experience, allowing travelers to go on an adventure that is more personal and intimate than other vacation choices. Whether it's sailing around the world in a private yacht or taking part in a public tour, cruising can be one of the best ways to celebrate a special occasion like a birthday.
One great way to kickstart those celebrations is by embarking on an Alaskan cruise for some stunning views of glaciers and wildlife along with cultural experiences such as kayaking or whale watching. Cruising through Europe offers another exciting opportunity; passing through breathtakingly beautiful cities such as Barcelona, Venice, and Paris gives travelers access to plenty of cultural activities while also enjoying fine dining onboard luxurious ships. For guests who prefer something different, riverboat tours are available throughout Southeast Asia where they can observe floating markets and visit ancient temples without having to leave their vessel. While there are numerous options for country cruises around the world, one destination that stands out is Croatia. Sail Croatia luxury small ship cruises in 2023 provide a unique and enchanting way to explore the stunning Adriatic coastline. With their smaller size, these ships can navigate narrow channels and visit hidden gems inaccessible to larger vessels. Guests can immerse themselves in the rich history and culture of Croatia as they visit charming coastal towns, picturesque islands, and historic sites.
Cruises come with plenty of benefits including comfort, convenience, variety, affordability, and luxury – making them ideal for all types of birthdays no matter what kind of celebration is desired. So if you're looking for a memorable getaway this year why not take your special day at sea? A cruise might just help you hit multiple birthday destinations on your list.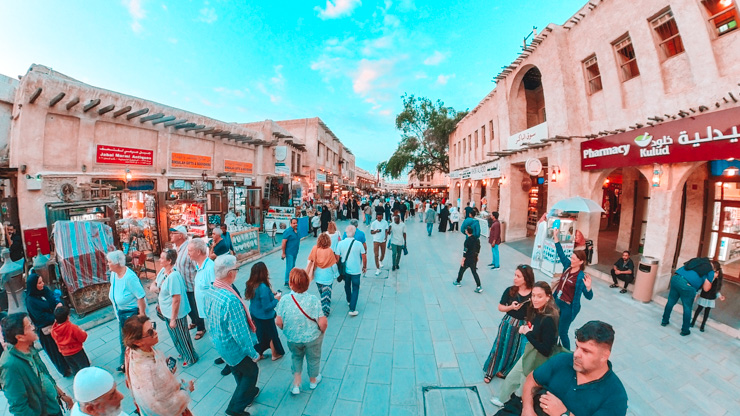 Festivals & Events In Different Countries
Many countries around the world host a variety of festivals and events each year. From music festivals to local celebrations, there is something for everyone regardless of their interests or cultural background. Whether it's an international event like Oktoberfest in Germany or a small town festival like Mardi Gras in New Orleans, travelers have plenty of options when it comes to celebrating different cultures.
One popular type of celebration that takes place all over the globe are holidays and observances specific to certain religions. In India, Diwali is celebrated with fireworks and parades while Eid al-Fitr marks the end of Ramadan in many Muslim countries such as Saudi Arabia and Turkey. Other religious events include Passover in Israel, Easter in Greece, Christmas markets in Europe, and Hanukkah across North America.
No matter where you go on your travels there will be a memorable way to spend your birthday filled with culture, history and fun activities. Celebrating abroad gives you a chance to experience new traditions and customs firsthand while creating lasting memories along the way. With so many unique places offering amazing experiences throughout the year, planning a trip can often seem overwhelming at times but by researching available destinations ahead of time you can make sure each part of your journey is truly unforgettable! The Greek islands would definitely be at the top of my birthday destinations list.
How To Prepare For Your Trip
Traveling is like a treasure hunt. You must prepare to find the best loot around the world and before setting off, there are essential steps that need to be taken in order to enjoy a stress-free journey.

First and foremost, it's important to research beforehand about your birthday destinations of choice. It can help you get an idea on what activities or attractions you would like to visit while abroad as well as provide insight into cultural norms. Planning out accommodation options such as hotels or Airbnb's can also help save money and time when traveling from place to place. Additionally, make sure to have proper documentation for international travel including passports and visa requirements if applicable.

Another item of importance is packing light but efficiently by selecting items according to location weather conditions and planned activities during the duration of your stay. Furthermore, using online banking services may come in handy during overseas trips to withdraw funds at local ATMs rather than exchanging currency through airports which may cost more due to additional fees. Lastly, scheduling transportation arrangements both domestically and internationally will ensure comfortability throughout each leg of the trip; this includes researching airline policies regarding carry-on luggage restrictions and flight times so no surprises arise upon arrival at your desired destination.

By following these basics preparing tips, travelers can embark on their voyage with peace of mind knowing they are fully equipped for any unexpected adventures along the way!
Conclusion
When it comes to celebrating a birthday, many people decide on travelling around the world for their special day. With so many wonderful birthday destinations and opportunities available in different countries, deciding where to go can be overwhelming. However, by considering budget and preferences, travelers can find amazing locations that provide unique experiences and memories that will last a lifetime. From luxury getaways to beach escapes or festivals and events abroad – there are countless options when looking for an exciting place to celebrate one's birthday.
To ensure a successful trip, adequate preparations should be made before leaving home. This includes researching the destination as well as taking into account important factors such as climate and local laws. Additionally, obtaining necessary documents like visas or passports may also be required depending on the country of choice. Doing this ahead of time reduces any chances of delays during travel and helps guarantee a stress-free vacation experience.
By carefully evaluating all possible choices and taking the steps needed beforehand – individuals can easily turn their dream celebration into reality without sacrificing quality or comfort. Whether they choose to stay within their own continent or visit another part of the globe, travelers have access to numerous breathtaking places ready to make anyone's special day unforgettable! We hope one of these Birthday Destinations helps inspire you to travel on your next birthday.
Great Destinations for Couples
FOLLOW US ON SOCIAL MEDIA