Tips for Visiting the Royal Gorge Bridge in Colorado
Check out our tips below for visiting the Royal Gorge Bridge in Colorado.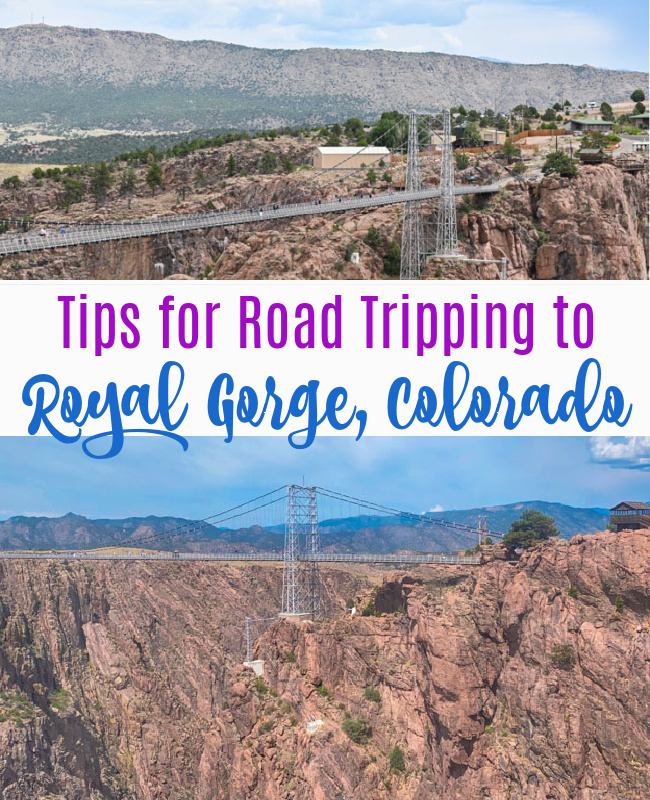 I remember the night like it was yesterday. I was sitting in my favorite chair… watching my favorite show. It had been a running joke around the house that I was willing to drive 10 1/2 hours for my favorite pastry. Well on this particular night I made this declaration again. I was expecting the same answer that I had been getting for weeks and we would share a laugh and our life would go on. Little did I know that things would get weird fast with 2 little words… "Let's Go!"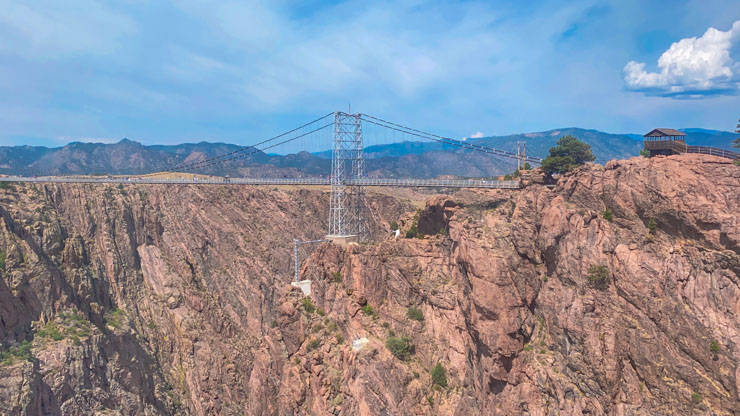 Well after I picked my jaw up off the floor we started talking about our "little pastry run". Again I made a comment without really thinking about the ramifications. This time it was the phrase "Colorado would be a cool place to visit sometime too". It was in that instant that my "little pastry run" turned into a full blown trip. The Royal Gorge Bridge here we come! Here are some tips for visiting the Royal Gorge Bridge in Colorado.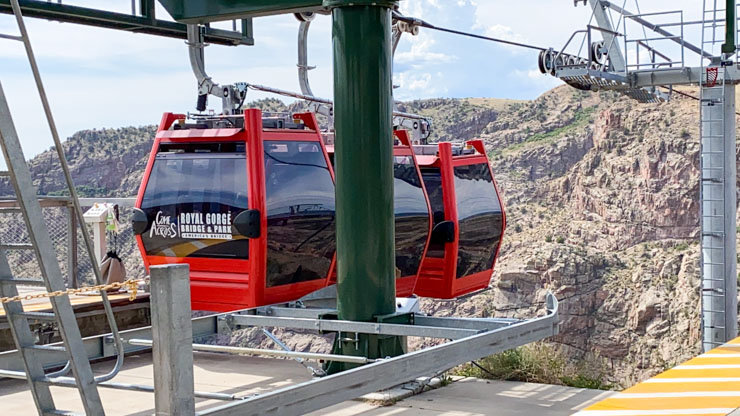 First things first…
We had timed our arrival at the Royal Gorge Bridge to coincide with the visitor center opening (make sure to check the website or call to get hours of operation). We had a little line to wait in but it moved pretty quick. If you are going to ride the Gondola this is the time to do it. The line gets long pretty quick.
We recommend getting in line for the Gondola first thing in the morning so you can beat the crowd. Also depending on the weather, the wind can shut down the ride so this is another reason riding early on is best.The view as you going over the gorge is amazing and is well worth the wait.
955 feet…
955′ is a long ways to fall! The views from the bridge are amazing and that's why we decided to take the Gondola to the other side and walk across the Royal Gorge Bridge on our way back. It's not that bad of a walk and they have plenty of benches and places to rest. There is no time limit so take your time and enjoy the view.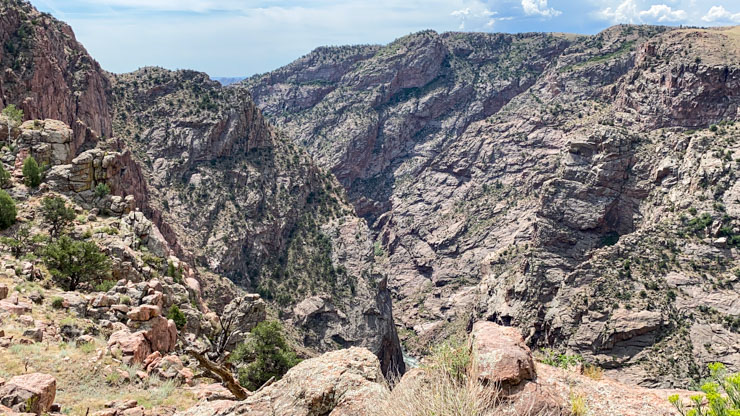 You also have the option of renting Segway's and taking a tour. There are companies that offer all different kinds of tours of the Royal Gorge Bridge in Colorado to fit your needs. We also saw some helicopter tours flying too.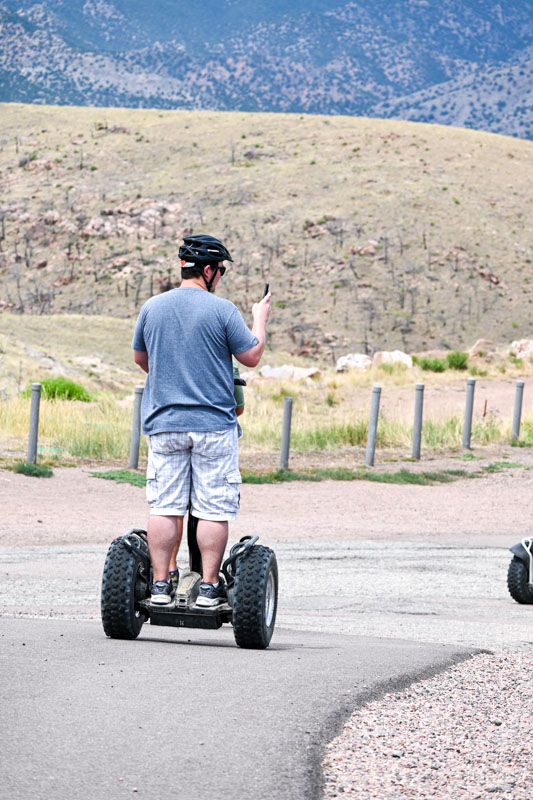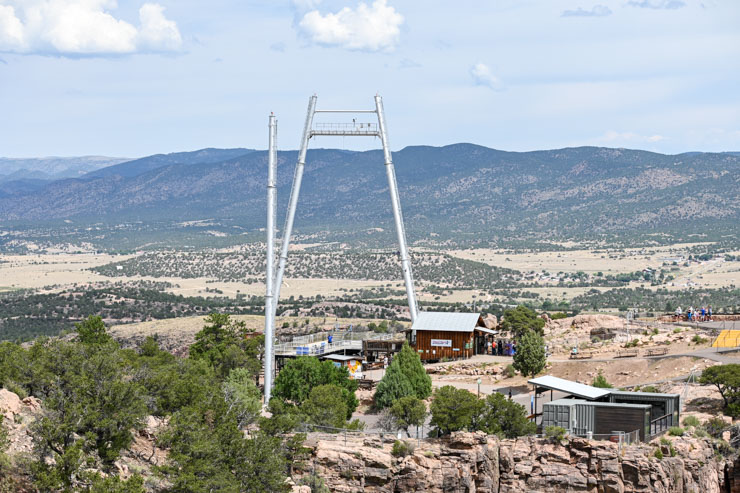 Royal Rush Skycoaster
Now I have done something similar to the Royal Rush Skycoaster before. The big difference is the one I had done before didn't fly me over the edge of a cliff leaving me staring 955′ down to the canyon floor!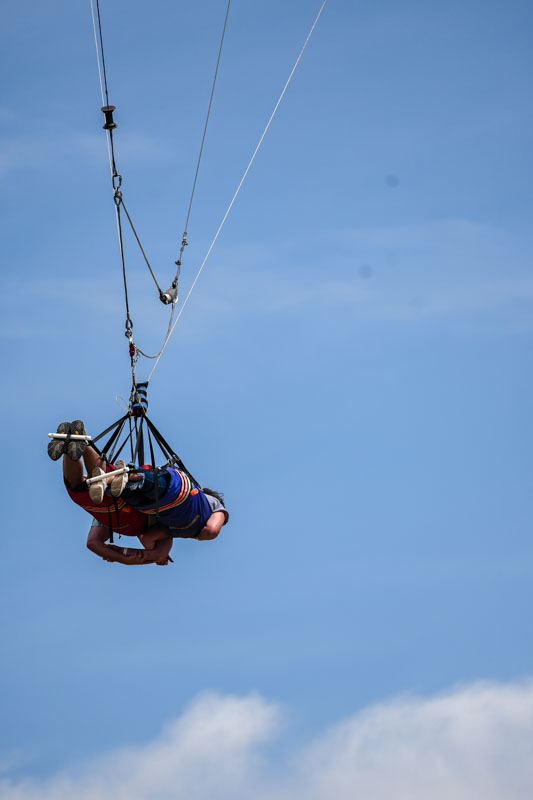 The Wildlife
Once we were on the far side of the Royal Gorge and we were making our way to the bridge, we ran across these little guys. So make sure you have your camera ready at all times. This herd of Big Horn Sheep were just relaxing in a little grassy area right by the Gondola exit.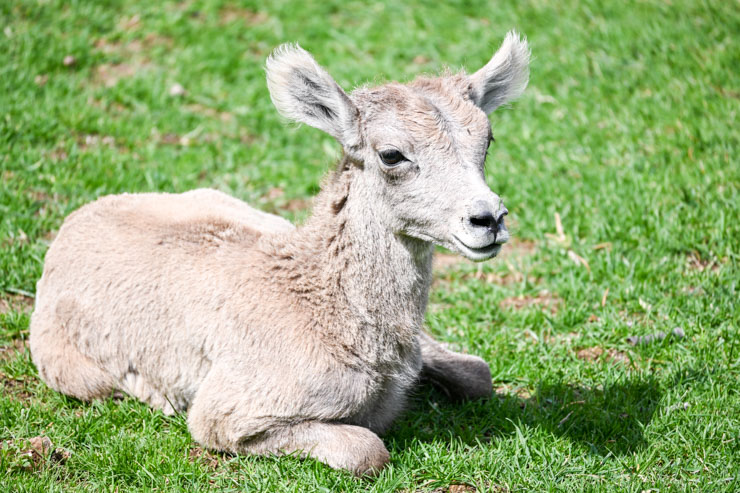 There were even a few little ones with the herd. As long as you don't try to get too close to the babies the momma's didn't seem to care. Also make sure you don't get in-between the mom and the baby. You don't want to have any misunderstandings with the wildlife at the Royal Gorge Bridge. This is their home that we are visiting.
We saw some children that got a little too excited and were running up to the herd which made them scatter and a baby was separated from the mom and was completely scared. Parents make sure you teach your littles wildlife safety tips.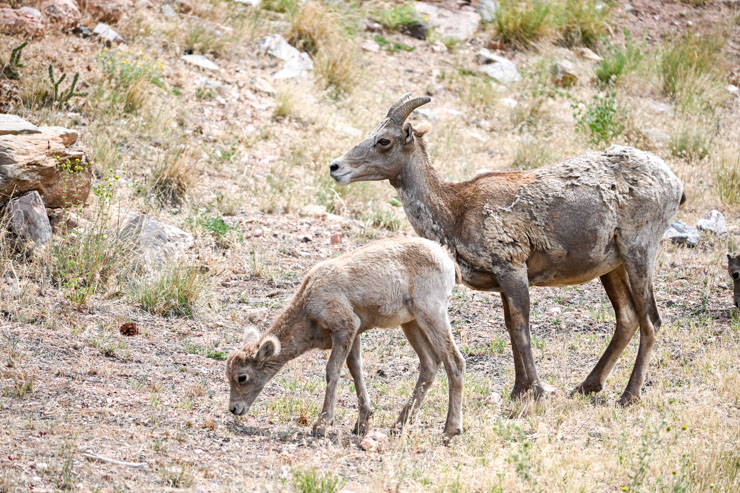 Dogs are welcome!!!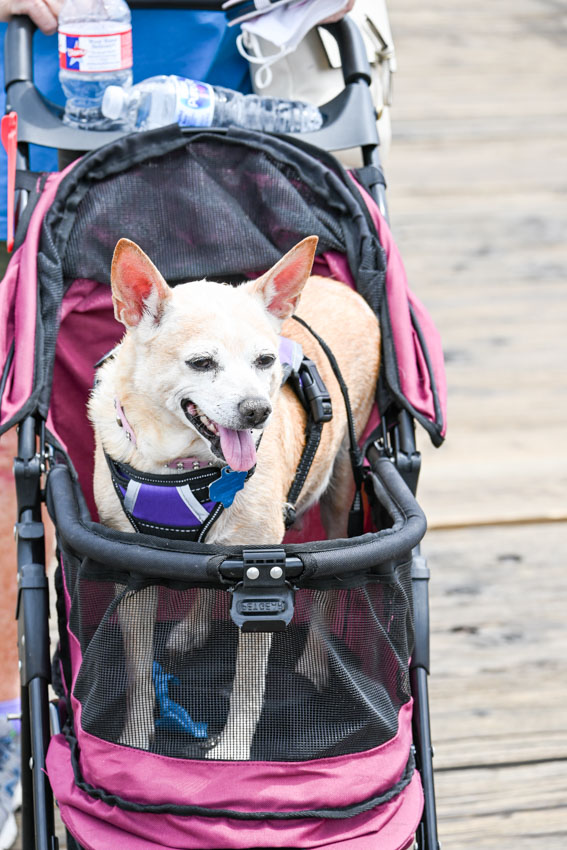 Feel free to bring your four-legged family member to the Royal Gorge Bridge. We saw quite a few furry friends on our visit. Again just make sure they are on a leash or can't run off chasing the wildlife… or other visitors!
ADMISSION:
Ticket Prices: $27 per adult (13 & older), Child (ages 6-12) $22 and Child ( 5 & under) FREE. Tickets are valid one year from date of purchase. Purchasing your tickets online saves you $2. They do offer a military discount.
Every single purchased general admission ticket includes second-day entry for the very next day only, which means two entire days full of Royal Gorge views and fun. A group of 20 or more receives a special group rate.
FRUGAL TIP:
If you aren't interested in going into the park and enjoying all that it has to offer or just don't have the time. Follow 3a, the well-marked road to Royal Gorge. You'll get to the parking lot for the park. While in the actual parking lot, you'll see a trail that leads off toward the gorge. Follow this about 50 feet. From there you get a pretty decent view.  The area is really pretty and has some picnic tables.
But of course if you have the time , we recommend heading in the park for the Gondola ride, there is nothing like this view.
FACTS ABOUT THE ROYAL GORGE:
Must Have Camping Products:
This post may contain affiliate links. Click to read our Disclosure Policy . Click to read our Privacy Policy
If you are thinking about RVing with Your Pets, Georgia is a very pet friendly state. Check out all of our tips below.
Hot Springs, Arkansas is another great place to road trip with the family. Check out our tips.

FOLLOW US ON SOCIAL MEDIA
Great Destinations for Couples