Things to Do in San Juan Puerto Rico
For a lot of people, a trip to Puerto Rico is a dream come true. Even though the first thing that may come to mind when you think of a tropical island may be palm-fringed beaches and turquoise-colored waters, San Juan, the capital city, is home to a whole lot more because it has such a rich history. Known as La Ciudad Amuralla (the walled city), this wrap-around rock dating back almost 400 years, used to protect the people from pirates and other foreign invaders and today encircles what is known as 'Old' San Juan, the oldest city in Puerto Rico. Ready to take a trip? let's check out things to do in San Juan Puerto Rico.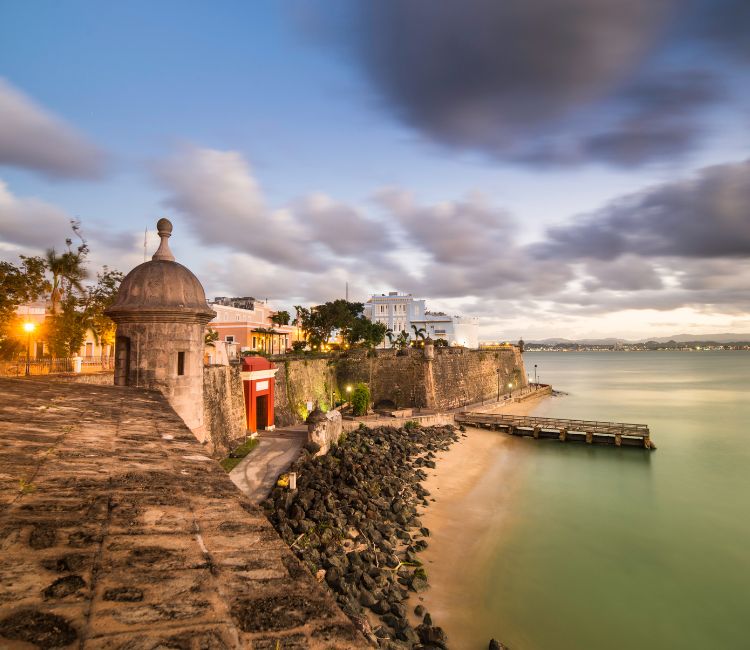 San Juan is actually set on a small island off the coast and as such, separated from the city, making it feel like a completely new destination. To get there, take a taxi, bus or the free trolley that runs every 15 minutes.
The colorful buildings, narrow streets, and plazas with lots of open-air cafes make for a great place to wander around. The cobblestone streets and brightly colored buildings will immediately transport you back in time to when San Juan was the most important city in the Caribbean.
With a bustling nightlife, forested hills galore, and a vibrant fuse of cultures and flavors, the island's capital city is guaranteed to please any type of traveler, be it the beach bum, the foodie, the history buff, or the adventurous soul.
San Juan is an interesting mix of old and new. If you're here for a short visit, here are the top things to do in San Juan you absolutely cannot miss out on!
Step Back in Time
Book Yourself onto a Walking Tour
One of the first things you should do when you travel to San Juan, is book yourself onto a walking tour of this historical gem of a city.
Old San Juan is a neighborhood that has a great deal of significant value to the region, best explained by a knowledgeable tour guide. Exploring the cobblestone streets of Old San Juan will give you a crash course on the history and culture.
Explore San Juan's Many Historical Sites
Some of the oldest buildings in San Juan date back at least 500 years when the Spanish first settled here.
One of the best ways to take in the city is by strolling along Paseo de la Princesa, a 19th-century promenade that winds through Old San Juan and provides great views of the entire city and the bay.
Make sure you check out Castillo San Cristobal, a castle a fortress that provides a window into life during the island's colonial times. This fortress is located on San Cristobal Hill, which offers stunning views of the city and the San Juan Bay. San Cristobal Fort was built in the 17th century to protect San Juan from pirate attacks Sitio Histórico de San Juan is another Colonial-era fort that's worth checking out as well. Another great place to visit is La Fortaleza, an intricate blue-white building that happens to be the governor's home. While you are there you should check out it's counter part Castillo San Felipe Del Morro. It was the 2nd fort built on San Juan. Construction started in 1539 and finished in 1790. The buildup to El Morro's transformation was long and arduous. First, it went from being a promontory with one cannon on top in 250 years time; then two centuries later we see a six level fortress designed not only to discourage any attacker coming up land but also to make them think twice before trying their luck at storming this position!
One of the most popular tourist destinations on the island is El Morro, a fortress that was built in 1539 by the Spanish. The fort served as a strategic stronghold against pirate attacks and also played a role in the American Revolutionary War. Today, El Morro is a UNESCO World Heritage Site and one of the most popular tourist attractions in San Juan. Visitors can explore the fortress and its many tunnels, dungeons, and cannons. There is also a small museum on-site that showcases artifacts from the fort's history.
San Juan Cathedral is the oldest cathedral in the Western Hemisphere, and it's a must-see for any history buff. Today, this gothic-style cathedral has an ornately decorated ceiling, and it is full of beautiful artwork, including paintings, carvings, and stained glass windows. The cathedral was the site of several important historical events, including the first meeting of the Spanish Cortes (the governing body of Spain). Today it is also the resting place of two famous men: the Spanish explorer Juan Ponce de Leon, and St. Plus.
San Juan Cathedral is definitely worth a visit, especially if you are interested in history or religion, but even if you're not, it's still a beautiful building with plenty of art to admire.
In addition to these historical sites, San Juan is also home to a variety of parks, museums, and beaches. One of the most popular parks in the city is La Fortaleza Gardens, which is located adjacent to La Fortaleza – the governor's mansion. The gardens are open to the public and offer visitors a chance to relax in a beautiful setting.
Explore San Juan through your Taste Buds
The diverse culinary landscape of Puerto Rico is a mecca for really good food, so spending the day exploring through your taste buds and experiencing all that this island has to offer should be a top priority.
When you're ready to eat something other than seafood or pasta (both common offerings), make sure not to miss out on any locals' favorites like Tripleta, which literally means "triples", and aptly named as this dish typically includes three different types of meats mixed together, including cubed steak, sliced or shredded pernil, and ham.
Another must-try local cuisine dish would have to be chuletas de cerdo y alcapurias which are delicious pork chops served with rice & beans.
La Placita de Santurce
La Placita de Santurce is a lively square located in the Santurce neighborhood of San Juan. During the day it functions more like a market, and it's a great place to people-watch or grab a bite to eat. But nighttime is when the fun really begins!
Visiting in the evenings from Thursday through Sunday will show you a different vibe as the square comes alive with friends meeting up to hang out and enjoy the live music, dance salsa, and have a good catchup over a piña colada – it's definitely worth checking out if you're looking for a fun night out!
Catch a Tan on the Beaches
Some of the best beaches in the world are right here in Puerto Rico, and San Juan, even as old as it is, has a few of its own.
Ocean Park Beach
Ocean Park Beach is a great option for a beach day in San Juan. The water here is a bit rougher than at Condado Beach, making it a great spot for surfing and bodyboarding.
There are also several restaurants and bars in the area, as well as a few shops if you want to pick up some souvenirs.
If you're looking for some excitement on your beach day, then head over to Ocean Park Beach, with its laid-back vibe that's relatively uncrowded with activities to keep you entertained all day long – from kite surfing or paddle boarding down here till sunset!
Condado Beach
Condado Beach is one of the most popular beaches in San Juan, and for good reason. The turquoise waters are crystal clear and the sand is soft and white.
There are plenty of activities to keep you busy at Condado Beach, including swimming, sunbathing, kayaking, windsurfing, and more. There are also several restaurants and bars along the beach, so you can grab a bite or a drink without having to leave the sand.
If you're looking for a beautiful beach to relax on during your visit to San Juan, look no further than Condado Beach!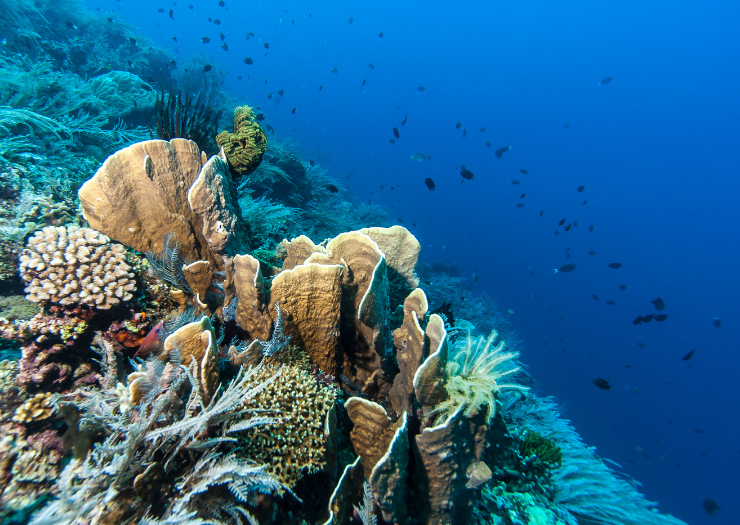 Escambron Marine Park
One of the best activities in San Juan is found at the Escambron Marine Park. This is a small, but beautiful, park located in the Condado area of San Juan. The park has a walking path that leads down to a secluded beach where you can swim, sunbathe, and snorkel.
There are also several coral reefs just offshore, making this snippet of the Caribbean an incredible spot for snorkeling or swimming with marine life. If you're lucky, you might even be able to join some sea turtles who will be swimming around!
Night Exploring at Condado Lagoon
What is better than exploring a gorgeous lagoon in a kayak? Being able to paddle around in one with a clear bottom! The Condado Lagoon is the perfect place to be adventurous because of the calm, clear waters.
It also makes for a magic sunset. But the best-kept secret is that it is amazing to explore at night. The nighttime kayak tour is an exciting highlight of San Juan and one of the more fun things to enjoy while here.
If you decide to join this urban adventure-style tour, your tour guide will provide you with the glow paint needed to paint yourselves and your kayak, and once done, you'll paddle around the lagoon and view the city lights as the excursion takes you under one of San Juan's most historic bridges with a fully guided tour of the area.
This really is a fun way to explore a new city.
Visit a Rum Factory at Casa Bacardi
Casa Bacardi is the largest premium rum factory in the world, and it's located right in San Juan. But did you know that it is also a tourist destination in itself and a wonderful way to learn more about the island's passion for rum? If you're looking for something a little different, how about taking a tour of the Bacardi rum factory?
In a little over an hour, the tour takes you through the history of Bacardi and teaches you all about how rum is made.
The bulk of the tour is made up with the tasting section at the end, where you get to taste some of the different kinds of Bacardi rum.
A visit here will teach you about the process of making rum and the history of the place, or opt to take a mixology class and learn how to mix rum the Caribbean way!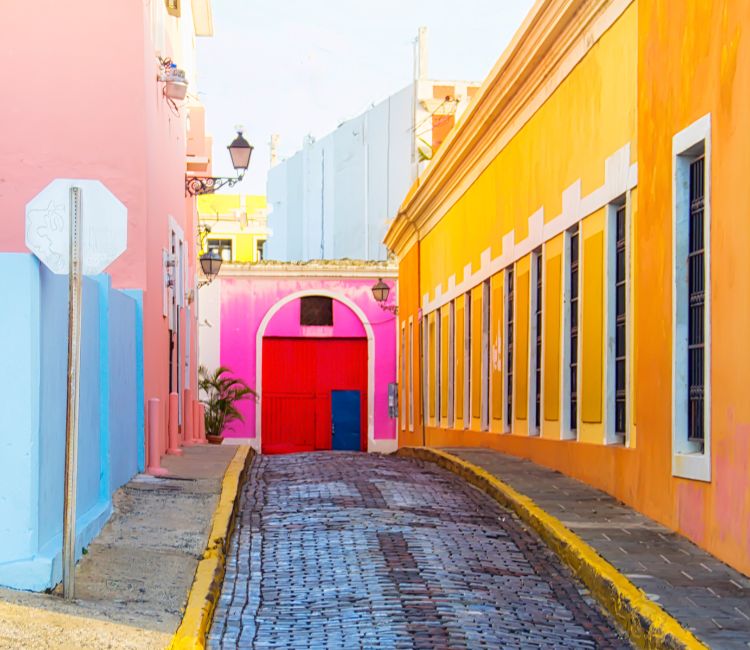 Stroll the Colorful Streets of Old San Juan
The 'old' San Juan is a must-see for any visitor to Puerto Rico. The oldest part of this city has been beautifully preserved, with cobblestone streets and buildings that date back to the 16th century.
The colorful houses are trimmed with intricate metalwork balconies, and you can definitely find some perfect spots to take pics for the 'gram!
At the end of the day, put your party shoes on and head off to a bar and restaurant for some salsa, the traditional music loved by Puerto Ricans.
Conclusion
I hope this list of the best things to do in San Juan helped you plan your visit to this gem of a Caribbean city. Even though there are plenty more places to see and things to do, these are definitely musts on any first-timer's visit in order to get a pretty well-rounded introduction to both the path and current lifestyles in the city.
Have you ever been to San Juan? What are your favorite things to do in San Juan Puerto Rico.? Let me know in the comment section below!
FOLLOW US ON SOCIAL MEDIA
Don't forget to invite your friend's to our Facebook groups! We would also love to see your vacation pictures!