Things to Do in Fredericksburg Texas
Are you ready to explore one of the most unique and vibrant cities in Texas? Fredericksburg is an exciting destination for visitors, with plenty of activities and attractions to enjoy. From shopping and sightseeing to outdoor adventures, here are some of the top things to do in Fredericksburg Texas.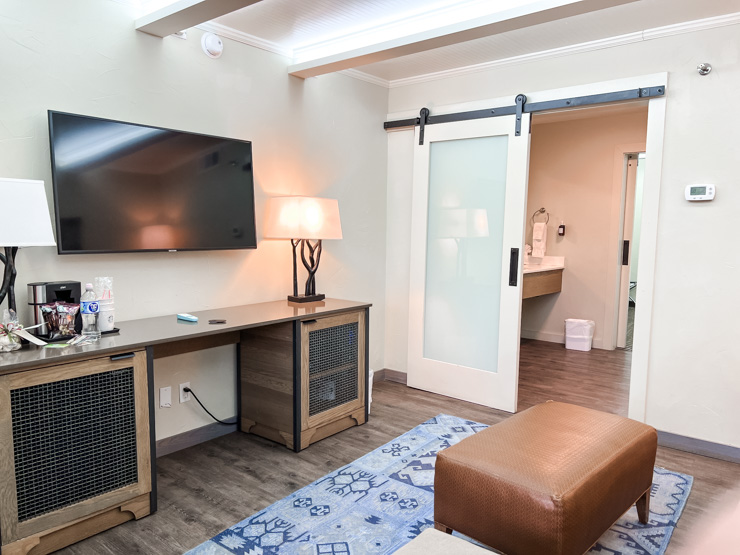 Stay at the Fredericksburg Inn Suites
When you are looking for a place to stay in Fredericksburg, Texas, the Fredericksburg Inn Suites is the perfect place. This hotel offers spacious rooms and suites, complete with all the amenities you need to make your stay comfortable. The hotel also offers a complimentary breakfast, free Wi-Fi and an outdoor pool.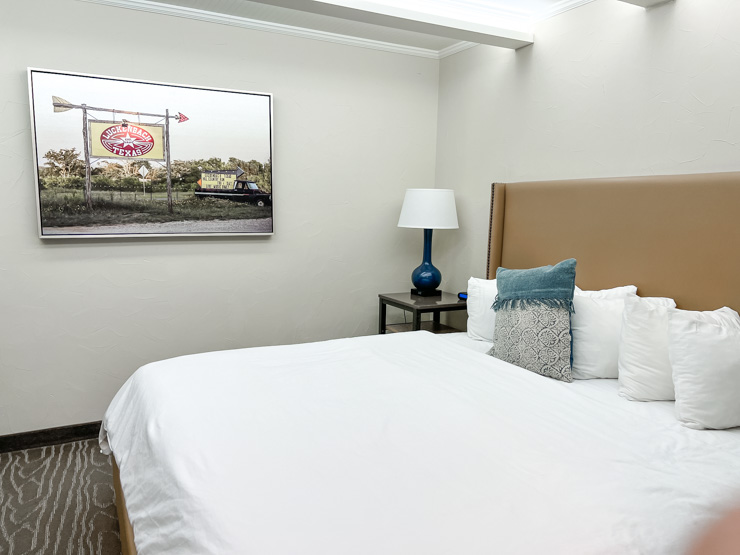 Plus, with its convenient location near downtown Fredericksburg, you can easily access all the area attractions that Fredericksburg has to offer. Whether you're looking for a romantic getaway or just a place to rest your head during your vacation, the Fredericksburg Inn Suites is the perfect place to stay. They also have plenty of fire pits and outdoor seating that make the perfect spot to relax at the end of the day.
Hop on the Fredericksburg Trolley
If you want to get around Fredericksburg and see the sights without having to drive, the Fredericksburg Trolley offers a great way to get around. They offer all kinds of tours ranging from Texas Hill Country tours, historic and cultural tours, and wine tasting tours. You also need to check and see what seasonal tours they are offering as well. The Trolley guides are amazing and are extremely knowledgeable on the area. So don't be afraid to ask questions! The Fredericksburg Trolley leaves from the Visitor Center which is across the street from the National Museum of the Pacific War.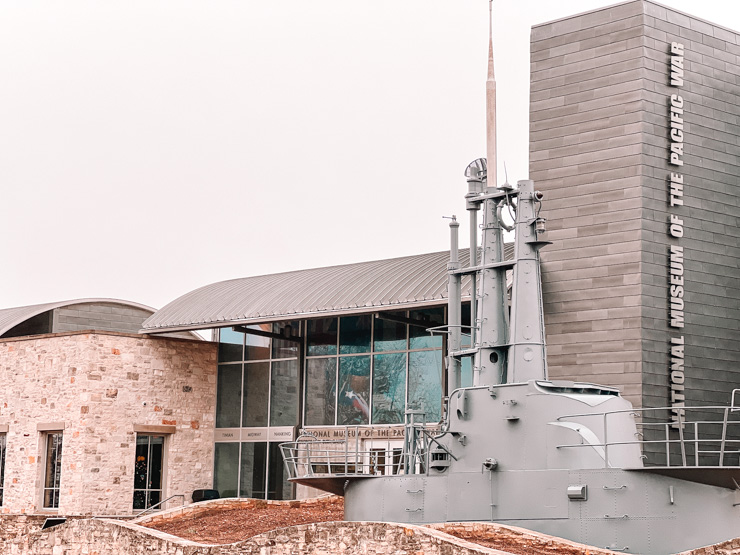 National Museum of the Pacific War
After you've spent a day tasting some of the finest wines in the Texas Hill Country, it's time to explore some of the many attractions that Fredericksburg, Texas has to offer. One of the top attractions is the National Museum of the Pacific War, located in historic downtown Fredericksburg. This museum is dedicated to telling the story of America's involvement in the Pacific during World War II.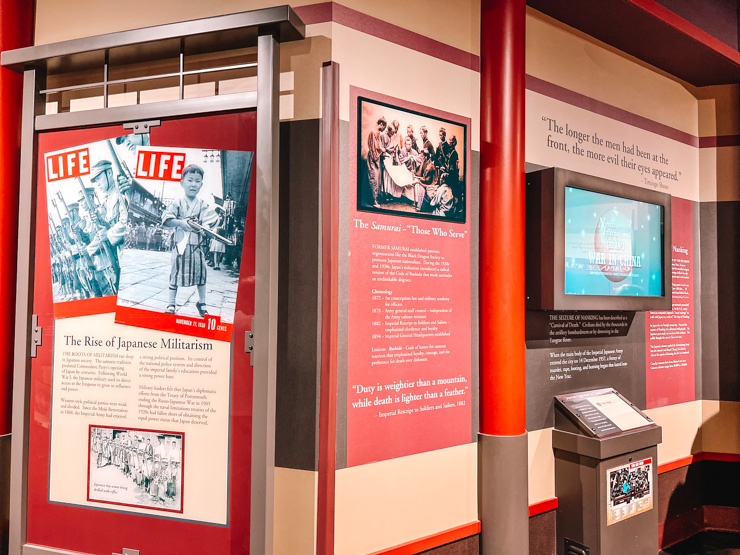 Visitors can learn about the battles, campaigns, and heroes that made up this important part of our history. There are interactive displays and audio-visual presentations that bring the history to life. The National Museum of the Pacific War is a Smithsonian Affiliate and accredited by the American Alliance of Museums. You should plans at least a couple of hours at the museum.
Wine Tasting at Becker Vineyards & Signor Vineyards
If you're looking for a unique way to spend your time in Fredericksburg, TX, why not try wine tasting at Becker Vineyards & Signor Vineyards? Becker Vineyards is a family-owned winery that has been producing quality wines since 1983. Come experience the beautiful views and award-winning wines from their vineyard. It's the largest purveyors of Texas wine grapes and offers a wine club where you can get their amazing wine at home.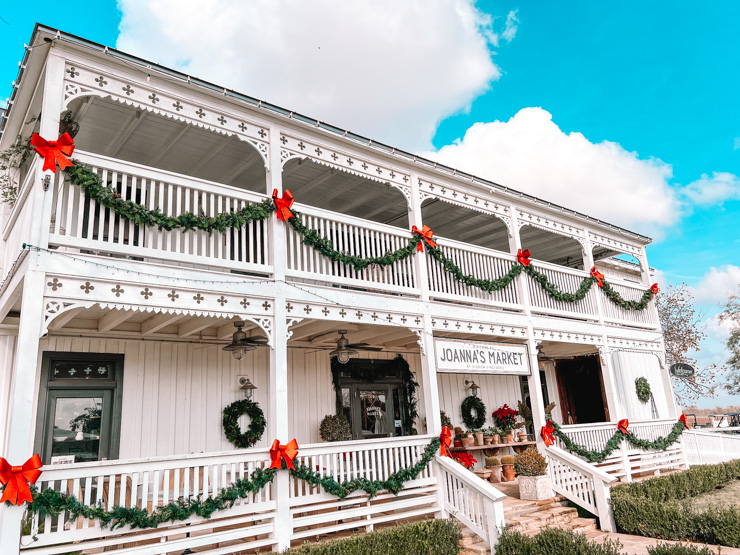 Signor Vineyards, meanwhile, is a small boutique winery that is owned by a sixth-generation Texas family. Enjoy their tasting room and vineyard tours, and be sure to sample some of their delicious wines! It's nestled in the Texas Hill Country. Situated on 200 acres where the Pedernales River meets Grape Creek.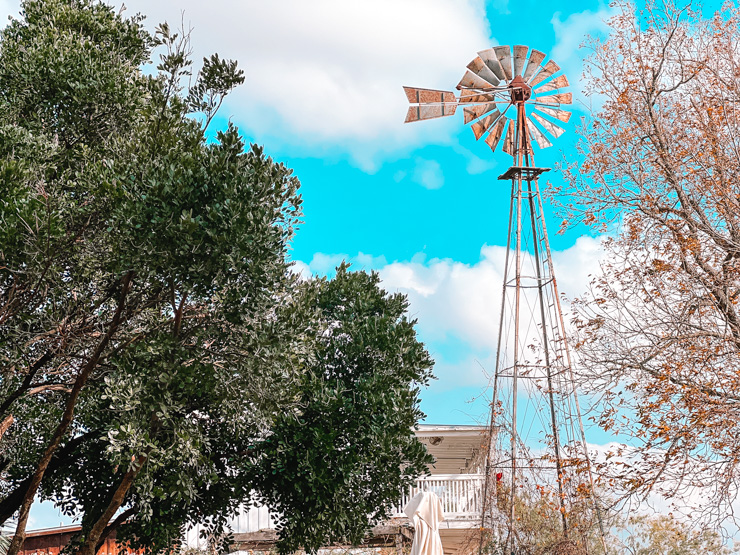 They offer sit down table service where you can enjoy tastings, by the bottle, or by the glass. French country gardens, and farmhouse shopping.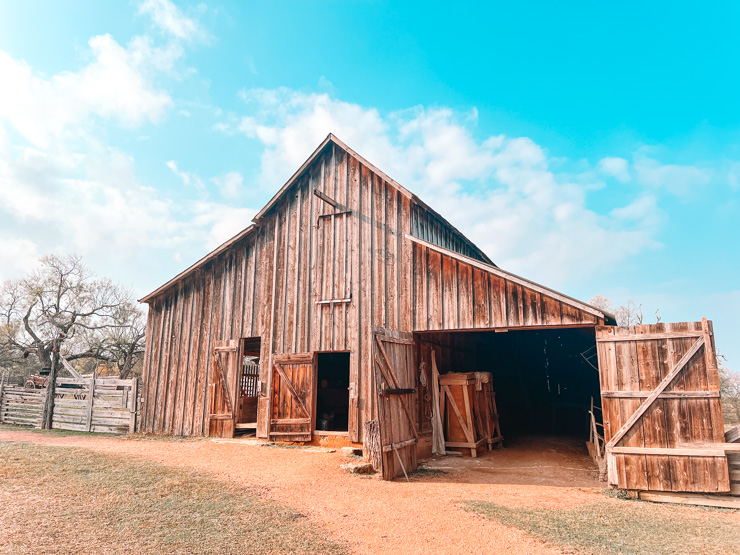 Visit the Sauer-Beckmann Living History Farmstead
After visiting the Pioneer Museum Complex, why not head to the Sauer-Beckmann Living History Farmstead? This living history farmstead allows visitors to experience what life was like in the early 20th century. You can take a tour of the historic farm and see how the farm was run and maintained. You can also explore the many other attractions at the farmstead such as the horse barn, blacksmith shop, and more. There are also a variety of activities for kids and adults alike, such as hayrides, butter churning demonstrations, and more. So if you're looking for a unique way to experience Fredericksburg's history and culture, be sure to check out the Sauer-Beckmann Living History Farmstead!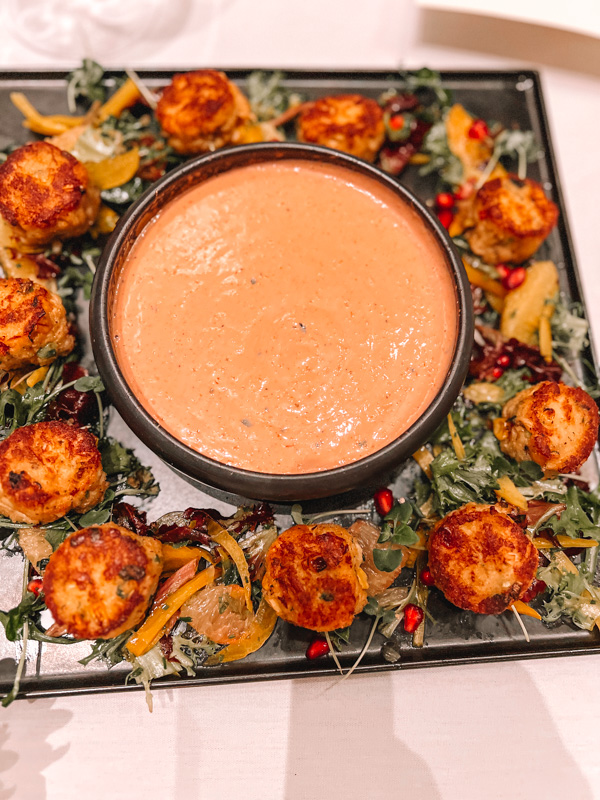 Have Dinner at August E's in Fredericksburg
You will be hungry after exploring all Fredericksburg has to offer so make sure to end your day with a delicious dinner at August E's. August E's menu features steaks, chops, seafood, and sushi and is located in the heart of downtown Fredericksburg.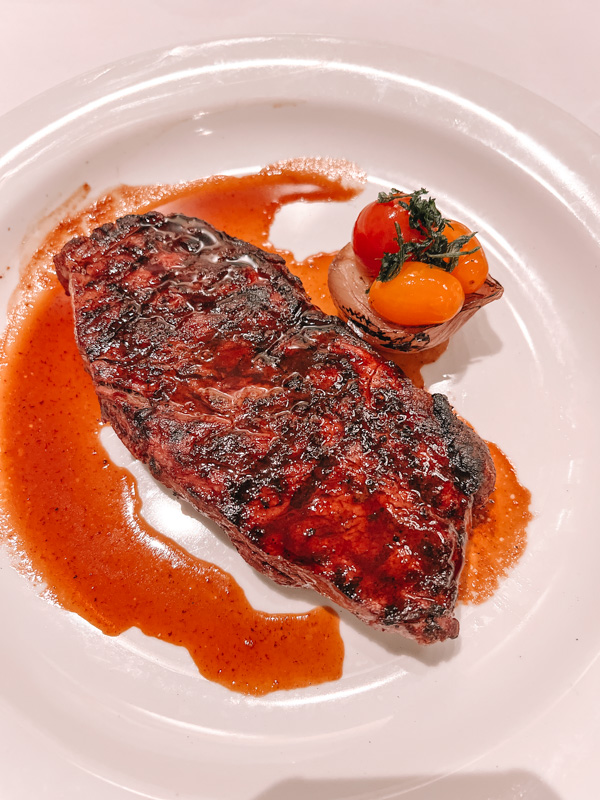 The steak I had almost melted in my mouth! The atmosphere is cozy and inviting, with a friendly staff that always makes you feel welcome. Enjoy the evening at this one-of-a-kind restaurant in Fredericksburg!
Visit the Pioneer Museum Complex
After a day of exploring the town of Fredericksburg, Texas, be sure to visit the Pioneer Museum Complex. This museum is a great way to learn about the area's history and culture. Visitors can explore the museum's exhibits, which include artifacts from local businesses, photographs, and documents. You can also learn about the history of Fredericksburg's German heritage, as well as the stories of the area's early settlers. The museum also has a gift shop with items for purchase, so be sure to take something home to remember your visit!
Camping in Fredericksburg
If you are wanting to camp when you visit Fredericksburg you are in luck. The Lady Bird Johnson Municipal Park Campground has 92 RV Spaces with 30 and 50 amp electrical hook-ups, water sewer and cable TV. Wireless Internet is provided free of charge. Pets are also welcome but must be on a leash at all times. They also have primitive tent camping areas you can use if you don't have an RV. The RV park is located 3 miles south of downtown Fredericksburg off of Hwy. 16 S. at the gates of Lady Bird Johnson Municipal Park.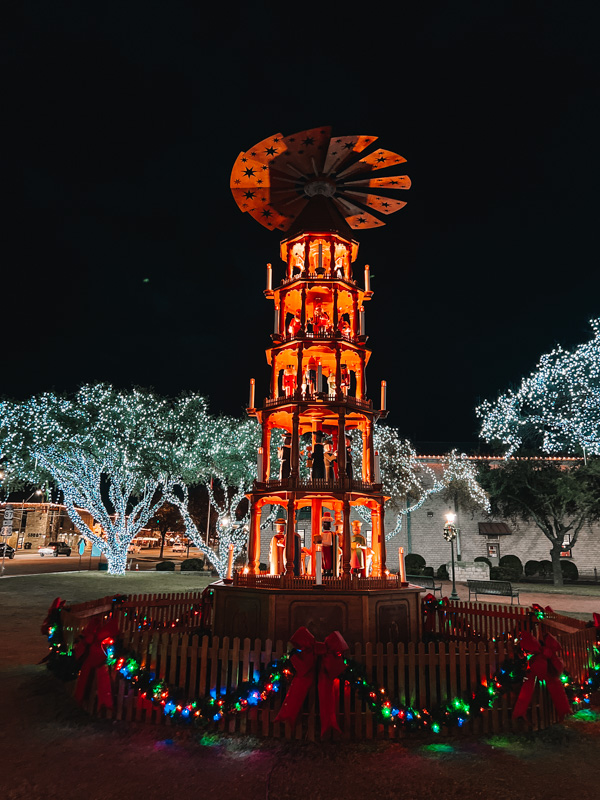 Spend Christmas in Fredericksburg, Texas
Celebrating Christmas in Fredericksburg, Texas gives you a unique experience that has German roots and looks like a Hallmark Movie. There's a German Christmas Pyramid that can be found in the city which stands 30 feet tall and celebrates German holiday traditions. The downtown area of Fredericksburg is filled with German Christmas lights while quaint shops line the street selling traditional German crafts. You can also get excited about all of the restaurants offering local German dishes during the holiday season, such as sauerkraut and Bavarian pretzels. A visit to Fredericksburg for Christmas will result in warm memories for many years to come.
There are plenty of things to do in Fredericksburg Texas! There's something for everyone whether you're looking for a relaxing day or an adventure. We hope this list helped you narrow down your options and inspired you to try something new. What are your favorite things to do in Fredericksburg? Let us know in the comments below!
Great Destinations for Couples
FOLLOW US ON SOCIAL MEDIA
Don't forget to invite your friend's to our Facebook groups! We would also love to see your vacation pictures!