What to Wear in Dubai as a Woman
When you travel to a Muslim country in the Middle East like going to Dubai or anywhere else in the United Arab Emirates it is respectful to be aware of their customs and expectations of folks in public places. It is a good idea to make yourself aware of the local culture and what is considered the Dubai dress code for public beaches, the Grand Mosque, entering a government building or any other spot you are planning on visiting while on vacation. In this blog post we will cover what is considered the norm for appropriate clothing especially for the female tourists in public spaces. when traveling on our Costa Cruise we were able to experience just what was acceptable. Let's check out What to Wear in Dubai as a Woman.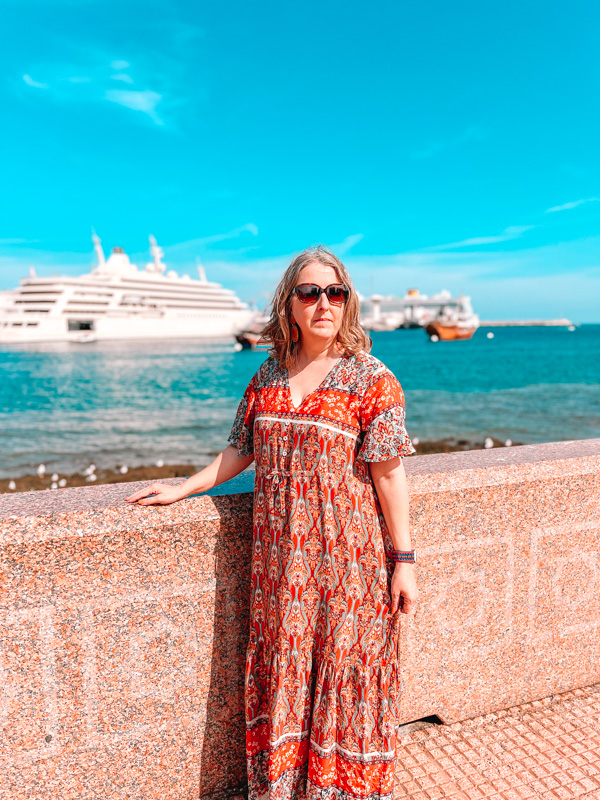 Why is there a strict dress code?
The UAE is a Muslim country and that determines much of their customs and culture. People who live there (or any Islamic country) understand their own culture and they understand tourists are just visiting so they don't usually expect everyone to be dressed just as they would but there are some simple things you can do to show respect to the local culture by dressing in a modest fashion.
In Dubai a general rule for modesty is keeping skin covered from shoulder to knee. When we say "knee length" we mean covers your knees, not goes down near the top of the knee. Keeping these basic rules in mind, let's take a look at what to wear in Dubai as a woman. In other words just dress modestly.
What to pack
For ladies you want to make sure that most of the clothes you pack will cover your skin from knee to shoulder and never shows much cleavage. You will want to pack some kind of scarf to cover your head, you do not need to wear it at all times but you will want to carry some kind of head covering with you at all times for certain buildings. If you plan on visiting the Grand Mosque or other religious buildings or religious sites you will want to wear long sleeves and either long, loose fitting pants (No skinny jeans) or a long skirt. You want you make sure your arms, legs and head are covered for the Mosque. (men also need to wear long pants to visit the mosque as shorts are not allowed.)
If you plan on shopping at the Souks or malls you should avoid shorts and low-cut tops, they have signs posted outside for each place, their dress code varies some, but to be on the safe side and know you can get in your best bet is to have your legs and shoulders completely covered. Sleeveless tops are ok sometimes, but you want to make sure the shoulders are covered.
In general public areas things to include on your Dubai packing list are long trousers or skirts, like a maxi skirt, knee-length skirts, a light sweater or light jacket to layer over short sleeves or to cover your shoulders if you plan on wearing tank tops. Avoid short shorts unless you will be at a resort with pool areas or the water parks. As a general rule avoid showing too much skin. What to wear in Dubai as a woman is not necessarily the same as what local women or Muslim women would be expected to wear if you don't fit in those categories, but you can look at some of the dress code rules for each place you plan on visiting online.
When at the beaches, beach clubs and pool areas you must change back into modest clothing before leaving the beach. Women should wear one piece swimsuits or tops and bottoms that provide a good amount of coverage, and make sure nothing is see through. Flip flops are fine here, the cement is hot at a hotel pool for sure.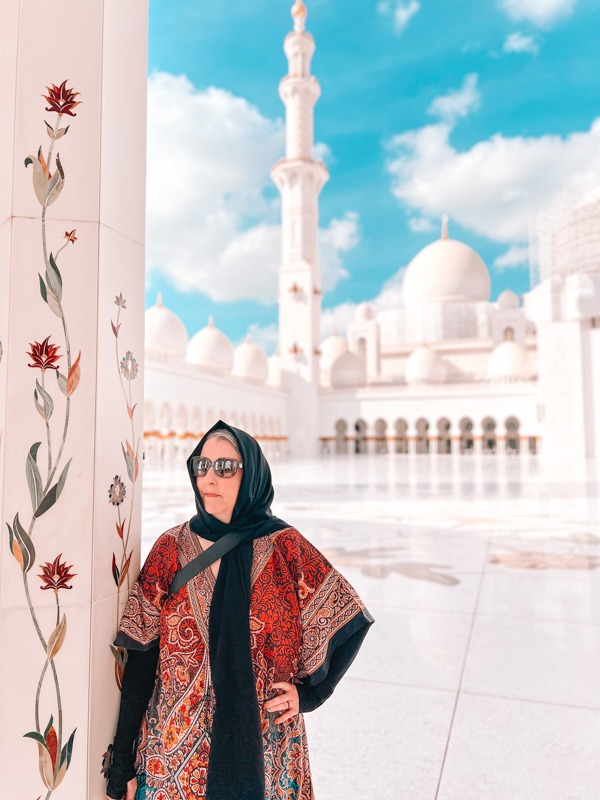 Men and women should avoid tight fitting clothing that could be considered revealing. You should also avoid clothing with images or logos that could in any way be offensive to anyone, seriously. You want to wear fabrics that breathe and stay cool but pack layers for the times when you need more modesty or you are inside with air conditioning. Depending on the time of year you may want to plan daytime temperatures being a little cooler or less intense but still pick clothes made of natural fabrics. The traditional dress of the people there should be considered but also understand your own body and if you generally feel warm or not.
If you are going out to see the sand dunes on the Dubai Desert Safari you can wear knee length shorts or skirts, but try to wear closed toe shoes for comfort and avoiding picking up all that sand in a flip flop or sandal.
The most important thing is that you understand the expectation ahead of time and plan with respect when planning to visit Muslim countries. There are different dress codes for different places and when you are somewhere that is mostly tourists like a resort, business meetings, or other tourist attractions you will need to know what is expected at each place. Some places it doesn't matter what you wear but even shopping days may demand a different dress if you are headed to traditional markets.
If you are going on a cruise or staying in a touristy hotel, resort or visiting private beaches you might be able to get away with showing more skin or wearing those skinny jeans. Look at your whole trip itinerary and plan enough very modest outfits for the other places you may visit in the city or surrounding areas. A short dress on a cruise ship is probably not going to get you too many sideways looks, so look at the website for each place and see if they have strict rules or not.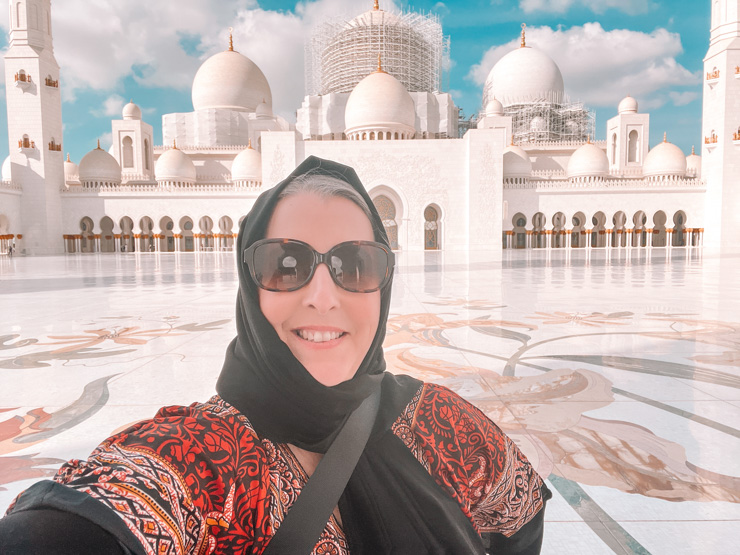 I can honestly say I had no problem with the dress code. But I am also a modest dresser. I just didn't wear low cut tops, sleveless tops or shorts. I did bring a black hijab with me to keep in my purse and I only needed it for the mosque.
If you need some help finding things to wear i really loved wearing cool dresses and here are some fun ones I can recommend:
You shouldn't be afraid to visit other places or think you must always dress just as the locals dress. Embrace and enjoy travel but do take the time to be aware of local customs and culture. Plan ahead and know what to wear in Dubai as a woman. Dress codes can change so always check online for the most up to date information for the places you plan on visiting.
More International Travel Posts:
FOLLOW US ON SOCIAL MEDIA