Travel Holiday Gift Guide 2019
Looking for great holiday gifts for the seasoned traveler? Check out these amazing gift ideas we found for our Travel Holiday Gift Guide 2019.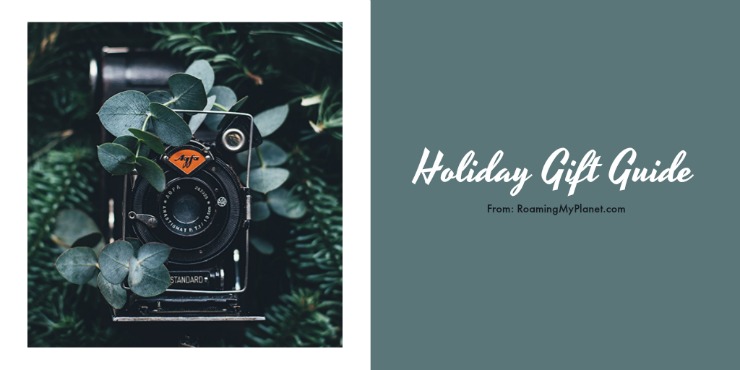 This post may contain affiliate links. Click to read our Disclosure Policy . Click to read our Privacy Policy
Check out these gift ideas, from luxury gifts, to wine-themed and under $25! We hope you can find what you're looking for! Happy Shopping!
Note/Disclaimer: Items were received at no cost, for the purposes of this Travel Holiday Gift Guide. Opinions expressed are our own.
Food & Wine: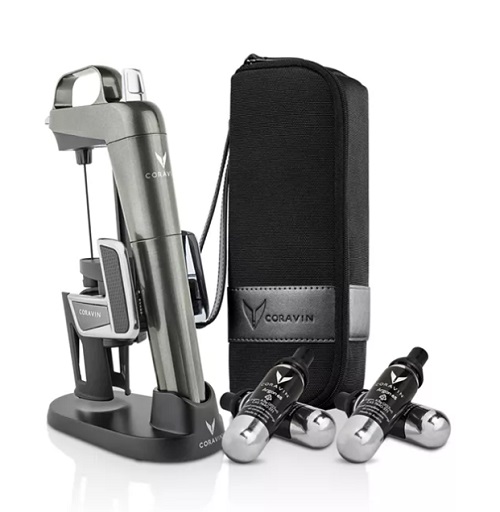 Coravin Model Two Elite Pro Mist Wine Needle from bloomingdales
Enjoy a glass of wine without removing the cork
Coravin wine needle: designed to be gentle on your corks and pour wine quickly and smoothly
Properfit clamp: the system's easy-to-squeeze clamp with textured rubber grips, fits snuggly around the bottle neck, ensuring a secure hold and effortless pour
Load cell technology: the capsule-loading chamber creates the perfect amount of force for an airtight seal, ensuring no gas escapes
Premium Coravin capsules: contain more than 99.99% pure argon gas to protect the remaining wine from oxidation
Set includes: classic base, carry case and four Coravin capsules that pour up to 60 glasses of wine
Dimensions: 8.5″H x 5.5″W x 2.5″D
Manufacturer's 1-year limited warranty
This item is part of our 100% Bloomingdale's collection, featuring exclusive pieces you won't find anywhere else.
Imported
$279.96 (reduced price). Shop Here.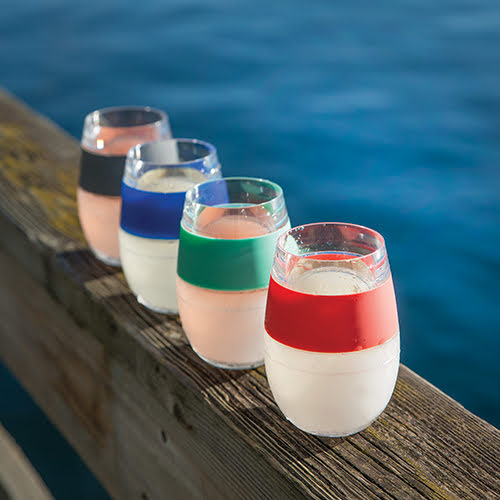 Wine FREEZE Cooling Cups by Host
Just pop the Wine FREEZE it in the fridge/cooler to cool your reds to the perfect cellar temperature or store in the freezer to chill your whites. HOST® 's proprietary cooling gel is precisely engineered to keep your beverage perfectly cold for hours.
$27.99. Shop Here.

Mionetto Wines Luxury Cartizze
Mionetto Luxury Cartizze DOCG Description: This elegant Cartizze boasts luminous golden tones and delicate beads of tiny bubbles. A majestic, multi-faceted bouquet releases seductive impressions of apple and pear alongside notes of citrus and glazed almond. On the palate it is crisp, well-balanced, and elegant.  $45. Click here.
Mionetto Prosecco D.o.e. Treviso Brut
The Mionetto Prosecco Brut DOC has an intense fruity bouquet with a hint of golden apples. It is very dry, fresh, light in body and well-balanced.This wine is perfect alone as an aperitif or as a delightful complement to appetizers such as prosciutto or mild cheeses. Excellent as a base for Bellinis and other sparkling wine cocktails. $12.99. Click here.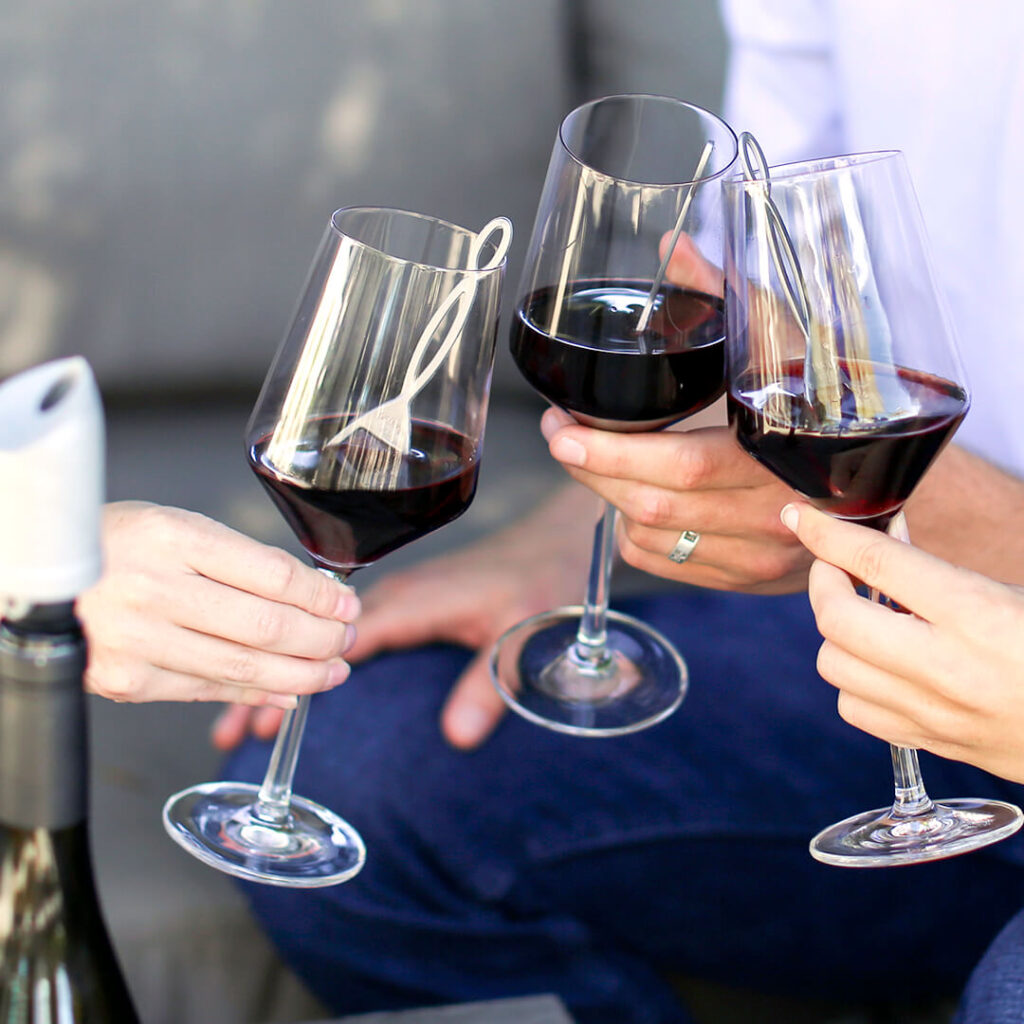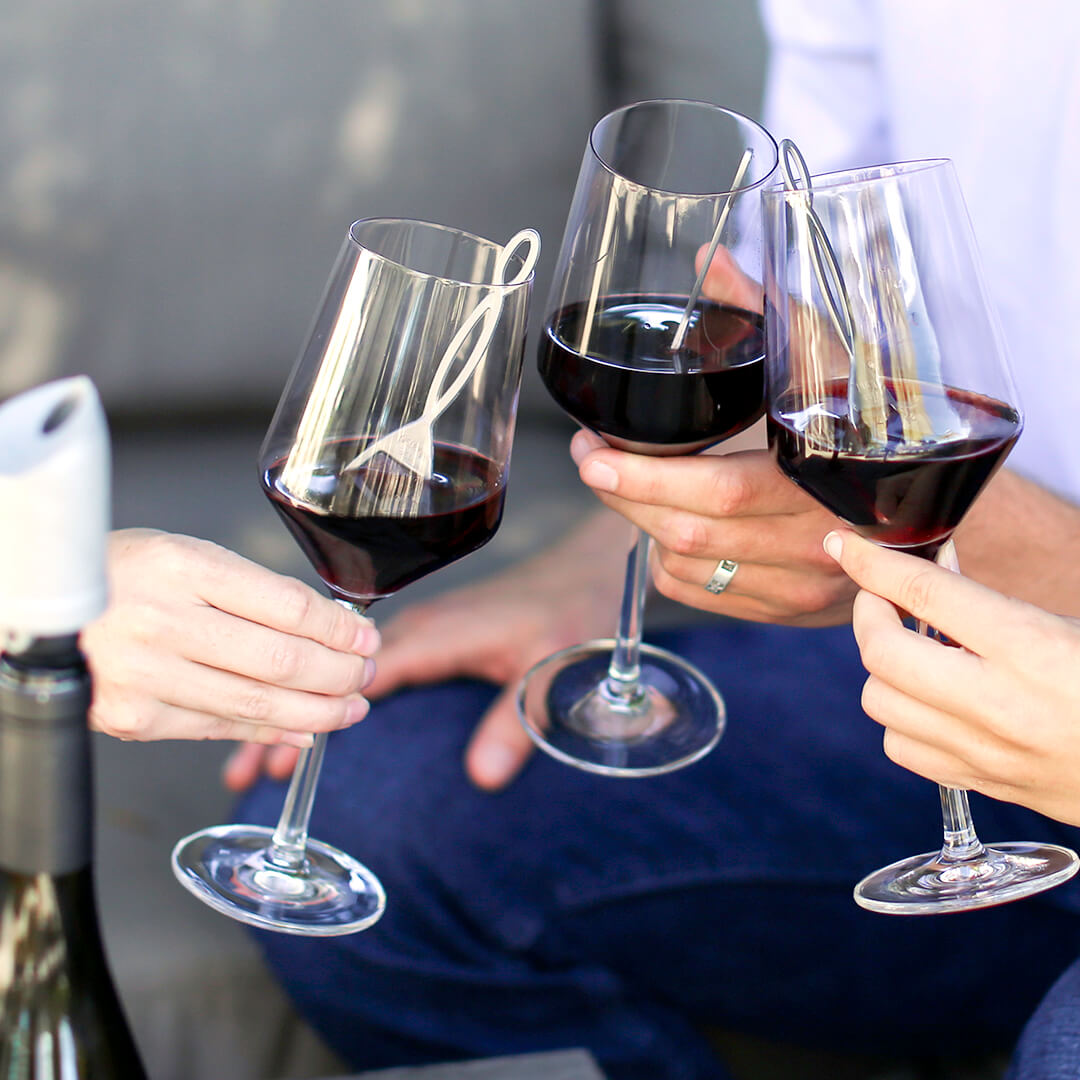 PureWine Wine Filters 5-Pack
No more wine headaches! The Wand™ 5-Pack is our by-the-glass solution for the age-old and widespread problem of wine intolerance.
SAFE AND EFFECTIVE: Patented NanoPore filtration is proven safe and effective in independent tests. Does not add any harsh chemicals to your wine. FDA compliant and BPA-Free. 100% Made in the USA and Guaranteed. $11.99. Shop Here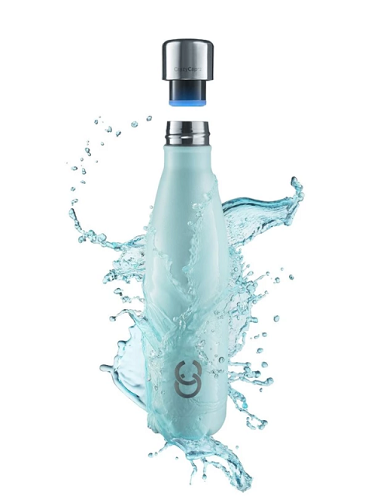 Crazy Cap Bottle
Portable water purifier with a deep UV LED purification. This UV light water bottle makes water from ANY source completely safe to drink – perfect for hiking, traveling, or a day at the office. CrazyCap has an advanced UV sterilization, protecting you from any threatening bacteria. It can even sterilize any surface around you: cutlery in a restaurant, shared workspace, or even desk computer. $69
Apparel/Accessories: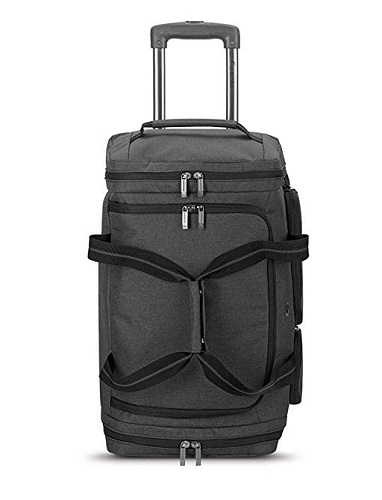 SOLO New York Downtown Travel Rolling 22 inch Carry-On Wheeled Duffle Bag Luggage-49L, Grey
Polyester lining
Travel friendly: this 22 inch carry on duffel bag with wheels meets most major airlines carry on requirements; The easy glide wheels with bottom rails provide stability and smooth mobility
Large easy access main compartment: this rolling bag has a capacity of 49 litres and features a U zip main compartment; The large u shape main opening provides easy packing and access; Two zippered front accessory pockets and a side loading end compartment keeps travel documents at your fingertips
Separate shoe compartment: this rolling travel bag is designed to make use of space efficiently by holding shoe or laundry in a separate packing compartment
Push button telescoping handle: the wheeled duffle features a retractable handle for easy maneuverability and stores neatly when not in use; The handle locks in place in both the fully Extended and stored position
5-YEAR WARRANTY: Guaranteed to be unstoppable, We guarantee every bag to be free from defects in materials and craftsmanship for five years from the date of purchase
$111.99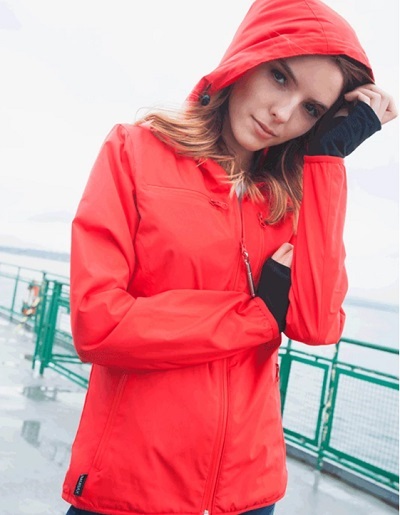 Women's Windbreaker 2.0 from BauBax
The BauBax 2.0 Windbreaker upgrades a heritage design to a new-age design with modern, utility-inspired details. The 25 features of the jacket allow you to do it all – hike, trek, travel! Made from a water repellent, breathable and lightweight fabric to keep you comfortably covered in changing conditions. Available in red and black, sizes XS-XXL. $138. Click here.
Optimist Pants with Insect Shield from Pang Wangle
The high waist and comfortable compression is flattering on any shape. 
Moisture-wicking and breathable certified organic cotton/spandex with built-in Insect Shield® bug repellent. 
The versatile style is ideal for a tropical vacation, trail running, outdoor yoga, hiking, horse-back riding, gardening, bird watching, or a picnic. 
Insect Shield® technology repels insects including those that can carry Zika virus, Lyme disease, West Nile virus, malaria and other insect-borne diseases. You can't tell it's there, but the bugs can.
Made in the USA. 90% Certified Organic Cotton + 10% Spandex.  $64. Shop Here.
Rheos Floating Sunglasses – Women's Anhingas (Classic)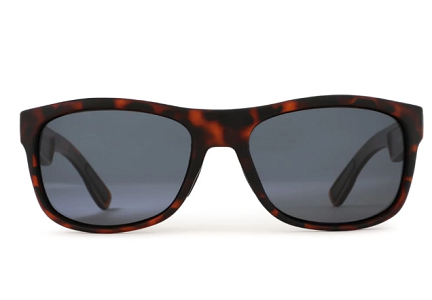 For someone frequently in the water, floating sunglasses are a must. These are a fun stocking stuffer or small gift that won't take up a lot of room for your favorite traveler!
I picked the wayfarer style with a classic tortise-shell frame.  You can pick your favorite lens and frame combo online, from four options! $50
Rheos Floating Sunglasses- Men's Anhingas (Gunmetal)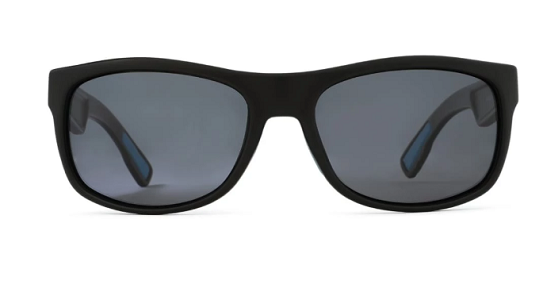 These men's glasses are a classic look and we love the gunmetal and gunmetal blue accent.
Pick from four different frame and lense combos. $50
Travel Tech: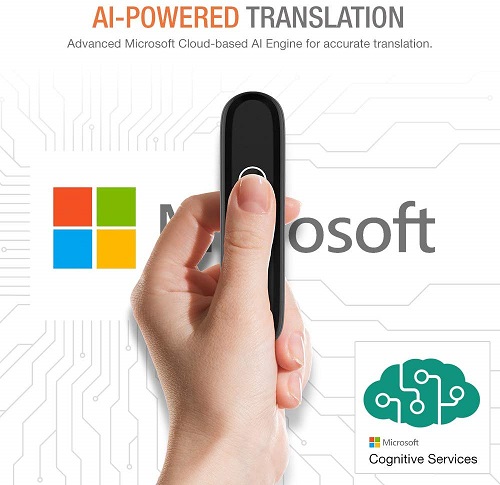 CM Smart Translator AI-Powered Translator Device
MICROSOFT AI – Powerful and reliable Microsoft based AI Translation Engine provides extremely accurate and instant translations with an innovative and advanced cloud processing system. Talk, translate, learn, and create new friendships.

SUPPORTS 42 LANGUAGES – Translate 42 different languages spoken all around the world. Travel the world and meet new people who speak a variety of languages such as: English, Spanish, Chinese, Japanese, and many more. (CheetahTalk App is required for use. iOS 9.0/Android 4.4 and above is necessary).

SUPERIOR BATTERY – Ultra-long performance and superior battery life. Up to 180 days of standby time and a full 2 weeks of use. Translate, laugh, and learn longer with an all around greater battery performance.

2-WAY INSTANT TRANSLATION – Enjoy and practice conversations in a brand new language easily and quickly with instant 2-way translation. Back-and-forth translation allows quicker learning and more entertaining conversations with friends and strangers.

1 YEAR WARRANTY – Cheetah Mobile is happy and proud to offer a one year warranty. 

$84.99 (price reduced!)
Click here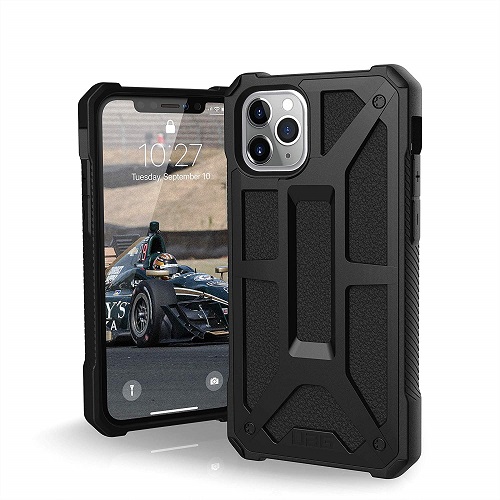 UAG iPhone 11 Case
Handcrafted, feather-light construction with 5 layers of protection with top grain leather & metal hardware

UAG Monarch cases are wireless charging compatible

Features soft impact-resistant core & honeycomb traction grip

Ultra-responsive tactile buttons deliver a crisp, clean click-feel for improved functionality

Meets 2X military drop-test standards (MIL STD 810G 516. 6) and comes with a 10-year limited

$49.99
Travel Gift Guide- Gifts Under $25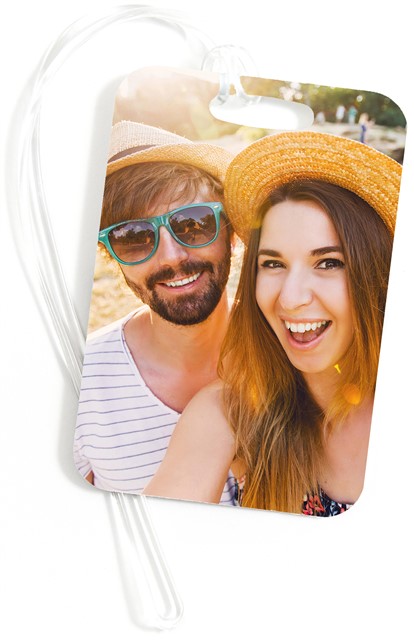 Custom Luggage Tags from Nations Photo Lab
For the traveler in your life, gift them something creative AND something they will use over and over. These custom luggage tags are eye catching- so perfect for spotting your luggage on the carousel as you're getting off the plane. And at only $12.99 you can make more than one! Customize with your own photos. See holiday time estimates on when to order, to be done for Christmas.  $12.99 each. Click here.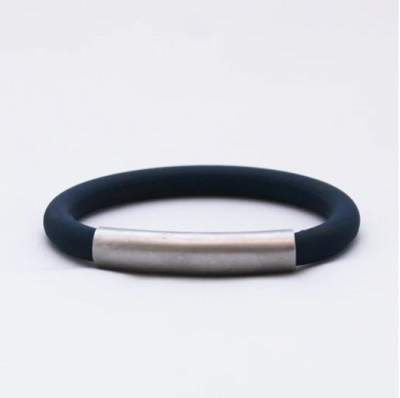 nOcean Straw
We all know drinking straws can cause problems for the environment, and if you travel, they are unavailable in many areas. If you need your drinking straw, the nOcean straw is a perfect solution. It goes with you on your arm, and is ready when you want a clean straw! No plastic straw needed!  Available in Black/Gold, Rose/Gold, and Blue/Silver (pictured). $20, Click here.
Love this Travel Holiday Gift Guide? Head over to Consumer Queen for More Ideas!
Consumer Queen 2019 Holiday Gift Guide- Gifts for Her
Holiday Gifts for Him 2019
Gifts for Kids 2019
Holiday Wellness Gift Guide 2019
Gifts for Pets
Stocking Stuffer Gift Guide 2019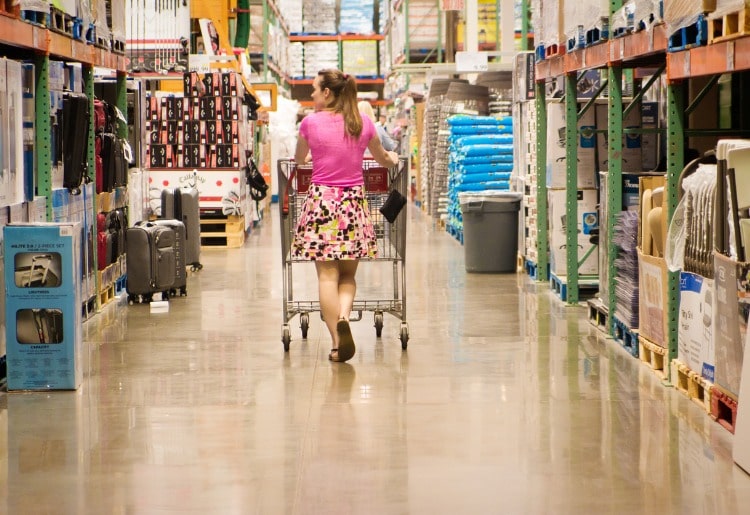 Working on your budget for 2020? Check out this article we wrote for Top 10 on why February Is the Best Time to Buy the Following 10 Things!